Bobby and Anna are partners in every sense of the word: lovers and co-founders of a Toronto creative agency that pairs artists with brands,
Young Offenders
.
They're also co-homeowners since moving 40 minutes down the highway from Toronto to Hamilton, a post-industrial steel city on the verge of resurgence (think: Canada's answer to Brooklyn circa 2005, or more recently Buffalo, Pittsburgh, or Detroit). They scooped a beautiful century-old home (built in 1896!) for a steal just two years ago, and have spent the time since building it into a home-base for their personal and professional lives while shamelessly recruiting creative Torontonians to follow them to a city that proclaims "Art is the New Steel".
Hi guys, first off, tell us who you are and what you do.
Anna: We're friends, lovers and co-own a business together called Young Offenders. We work with artists and brands to produce events, experiences and to find opportunities for our artists—musicians, photographers, lighting designers and others.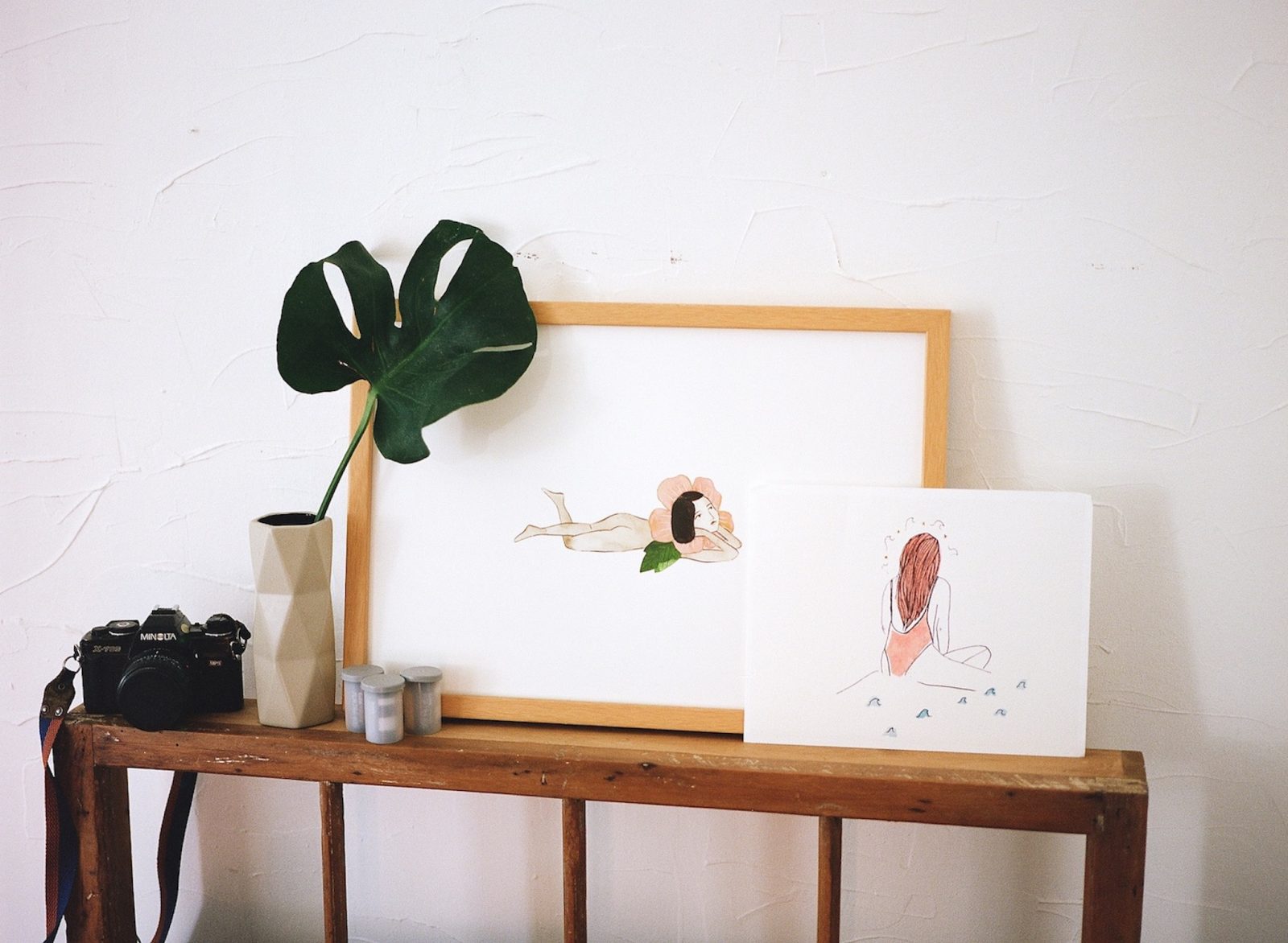 You cultivated a really strong creative community in Toronto over the years, then made the move to Hamilton; can you tell me a little bit about that move and how Hamilton has impacted your work/community now?
A: Real talk: bed bugs drove us out of our dreamy (and affordable) Toronto apartment. Rent had skyrocketed in the city so we made the move to Hamilton in search of more affordable living. We were drawn to Hamilton's post-industrial vibes and its community which is largely driven by artists and young entrepreneurs. Most of our work is still based out of Toronto but we have dreams to take over an old warehouse one day here. For now we're enjoying having two cities we call home.
Bobby: While we certainly weren't the first, I think for a lot of people within our Toronto community, we are somewhat pioneers—"plowing the fields" in this city (only 40 minutes down the road) that seems abundant in opportunity. Rent is cheaper, you can buy property and you can start a business & take risks. A lot of Toronto people are continually asking us "How's Hamilton?", not even really as a pleasantry, but because they're legitimately curious and considering making the move at some point themselves.
Your work focuses on experiential activations for some of the biggest brands out there, how do you approach "architecting" these events?
A: We start by getting a strong understanding of what the brand is looking for in an event or activation and from there, we ideate. For me, it can be a pretty long drawn-out process where inspiration can come from the most random places. One time I came up with an idea when I was at the playground watching my nephew play with this giant wheel he was turning. The installation ended up becoming a large wheel that users could spin to create a colorful Kaleidoscopic photo opp. We also bring in one of the artists on our roster or reach out to someone new to help us bring the idea to life. Artists always bring something magical to the table and I think that's the crux of our competitive edge.
B: For me, it's exciting that we get to custom craft teams depending on a project. We have a lot of people in our network with various skills and rather than trying to have them all on salary and then force-fit their skills into every project, we'd rather tap freelancers that make sense for a certain brand, vision, or project. It keeps things more exciting as well, bringing a fully unique group of people together in collaborative settings.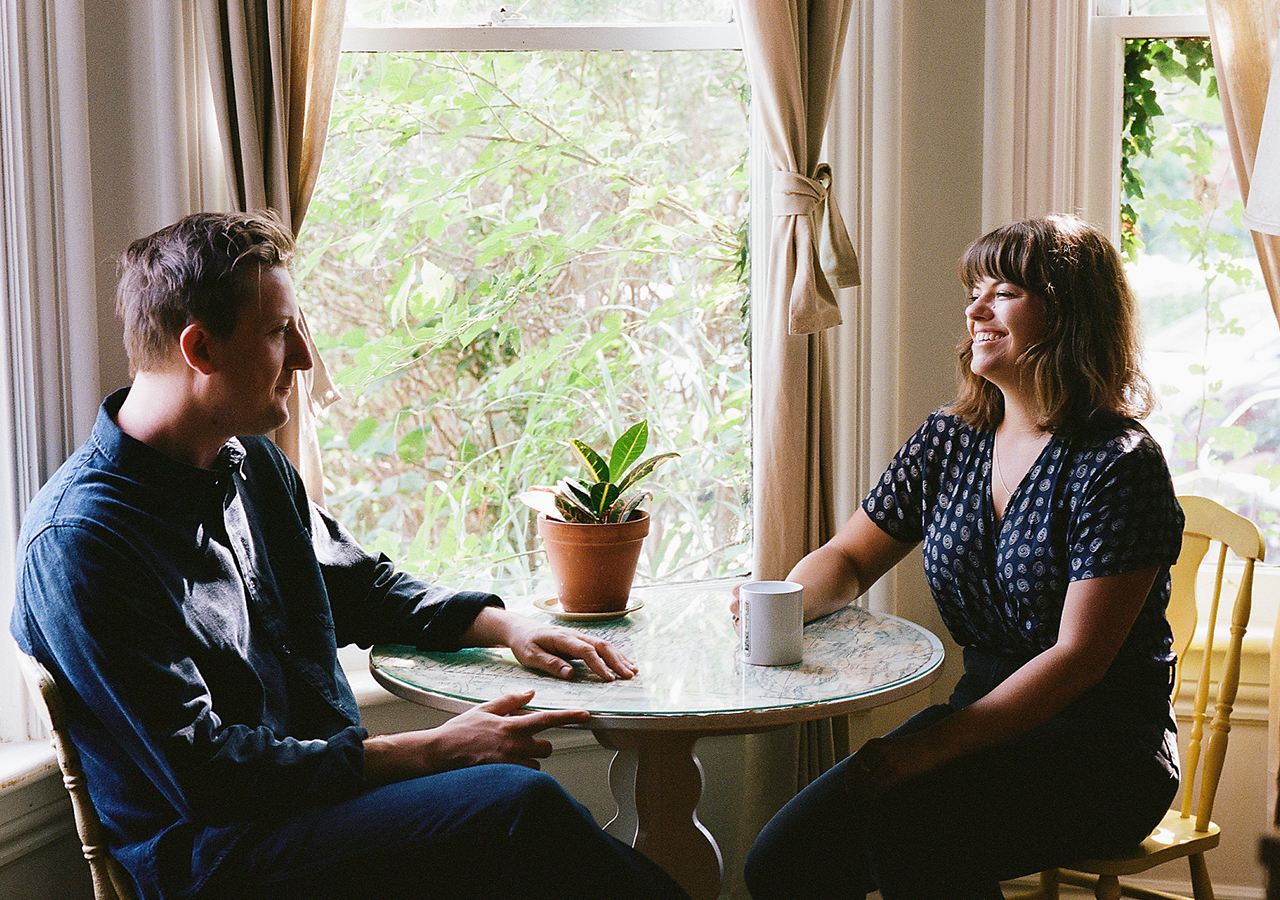 What's the most ambitious project you've ever worked on?
B: I think the most ambitious ones happened when we were still mostly doing these things "just because", before brands stepped in with dollars for us. A main catalyst for us doing what we do now was this series of annual parties we threw from 2012-2014, each one themed after a different Stanley Kubrick film. First it was 'The Shining', and then 'A Clockwork Orange' and finally '2001: A Space Odyssey'. They had so many moving parts (music, costumes, characters, installation pieces, lighting) it was basically a party mixed with a theatrical event, which was quite ambitious. And, because they're such iconic films, people have high expectations of how they expect to see them come to life. That's a lot of pressure. Add to that the fact that they were fully self-financed and we were trying to make our rent (and pay everyone involved!) just from door revenue. It certainly was a lot.
You broker relationships between artists and clients. How do you ensure that an artists' creative integrity stays in tact while also delivering on the clients' vision?
A: This can be the hardest aspect of my job. We're lucky that some of our clients really are looking for an artist-centric approach and just "get it." Other times, it's a lot of back and forth between the artist and the client. When there's a compromise it's usually on the artist side, but they are also being paid fairly for their work. The most rewarding part of my job is seeing how brand-work can develop their careers into full-time artists.  
B: Whenever possible, we try to sell the brands on the fact that the artist vision is what they're after. With that, you try to give the artists as long of a leash as possible and we act as a brand compass in order to ensure that everyone's objectives are met.
Tell us what it's like to work together and maintain a relationship? How do you strike a balance/turn it off at the end of the day?
A: I wish I could say we've found that balance. Sometimes we're still talking about work when we're lying in bed together at night and wonder "why have we done this to ourselves?". It's hard to switch from business partners to lovers on a dime so it does take a conscious effort. I have a reoccurring "date night" alarm set in my phone once a month. Travelling together has never felt more essential. I walk my dog at the end of the day in an effort to create a break. It's a work in progress…
Your house is rad, can you tell us how you approached design and decor?
A: We're not big spenders when it comes to stuff so we've been slowly adding things over the years when we come across them. We love thrifting and antiquing. I want my house to feel like a reflection of my experiences—filled with little artifacts from our lives.There are still a lot of things in this house from the previous owners like some pretty gnarly light fixtures that I'd like to replace, but I'd rather wait until I find something special than take the easy way out.
What's your advice for independent artists looking to work with brands?
A: Focus on your individual style and build an online presence. I've found several of the artists we've worked with on Instagram and it really helps to sell an artist to the client if they have a bit of a following.
B: Try to determine and really be able to articulate what you have to offer a brand. Everyone knows what they want from a brand (money, visibility, opportunity to realize their creative vision) but they often don't understand that these are reciprocal relationships, and you have to know what you bring to the table and why it's valuable.
You guys obviously know how to throw a party, what are the essential elements to throwing the world's best party?
A: Good music and lighting design are the bare necessities. I think the party should evolve throughout the night with surprises along the way. Give people some things to do and to discover. Let them push buttons and give them opportunities to take cool photos.
B: Yeah, these days people experience parties attended by their friends, or remember their own nights out, based on the one or two moments that they've captured and shared online. That definitely needs to be considered in throwing parties in the modern era—what are those "moments" that everyone is going to either Instagram or look back on as being the core memory from the night out?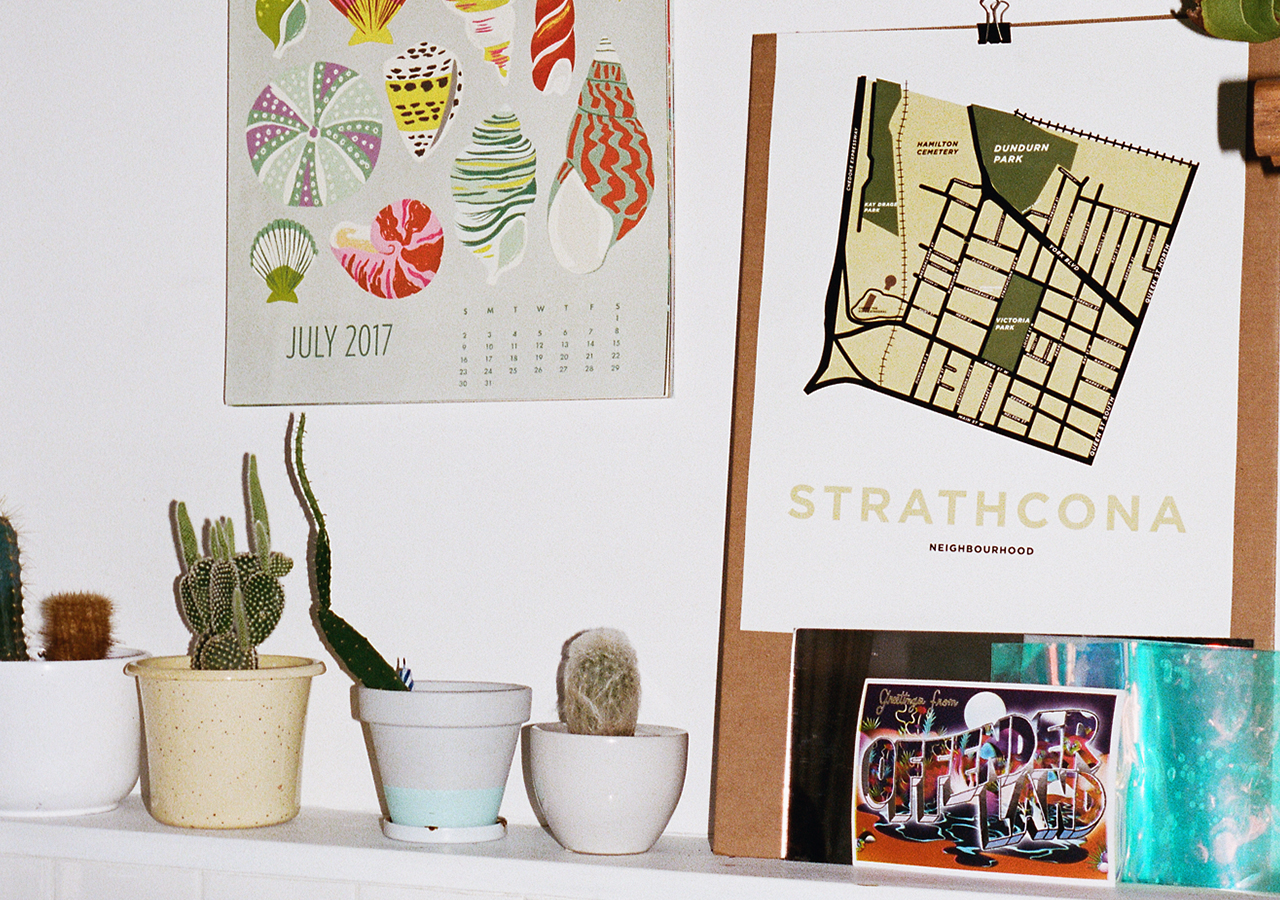 What would be your dream project/client to work with?
A: I'm a huge fan of Refinery29's 29Rooms. I'd love to do create a whole month-long immersive installation zone. Or a music festival.
B: I've got lots. But mostly, my focus now is on building our network within the US. We work with a lot of great brands already—Red Bull, Absolut, Spotify and lots more. But being in Canada, we're really only working on a small piece of their overall puzzle. To be able to work on the scale that is afforded by US or global budgets and vision would be an absolute dream.
What's next for Young Offenders?
B:  The Toronto International Film Festival is coming up, so we have our hands full with a few client projects there. And then, we're ramping our annual New Year's Eve event up in a BIG way with a 5,700 capacity "Infinity Ball" that we'll be announcing in about a month. If you were to ask us 6 months from now what our "most ambitious project" has been, I have a hunch that this one will likely be the unanimous response.