As part of Society6's ongoing partnership with Bombay Sapphire to inspire everyday creativity, we're highlighting the artists from our community who embody this spirit of imagination.
Born and raised in Durango, Mexico, artist, muralist, and designer Luisa Salas, aka
L O U, taps into the vibrant colors and colonial-style architecture of her upbringing to create bright, abstract work that she hopes radiates a sense of freedom to her audience.
To give you an up-close look at her creative process, we gave L O U one jumping off point—Bombay Sappire's Gin & Tonic new ready-to-drink cans—and permission to go wild. Extremely influenced by nature, music, and life, the end result is everyday simplicity mixed with bold colors and varying lines, shapes and textures that ultimately remind the viewer to take time for yourself and be.
Below, we have a chat with LOU about what it feels like to be inspired, how her life in Mexico shapes her art today, and if her finished result matched up to what her colorful imagination had in mind from the start.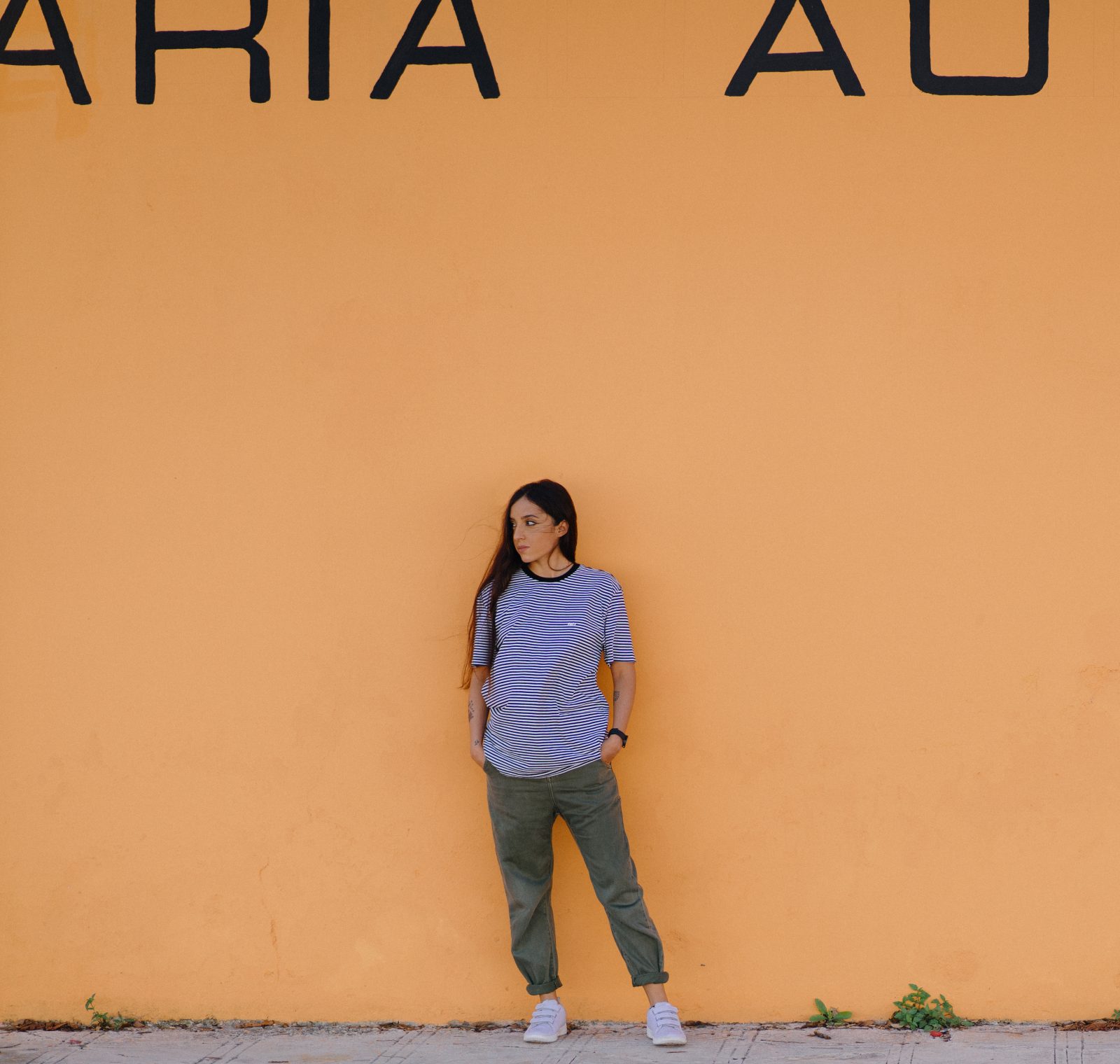 Where do you typically find inspiration for your work?
It's either from a saved memory or a representation of my ideal mood for the day: a perfect landscape, a balanced state of mind, etc. I find life itself, nature, music, and social interactions to be quite inspiring. Most of my works are based on my visual archives from my colorful country, México.
What does inspiration feel like to you?
Feeling inspired is probably the best feeling in the world. It's like knowing you've successfully archived a collection of precious thoughts and ideas, and even being impatient to translate them into artworks.
After taking a break, coming back to the studio to work feels like a fresh start and a new opportunity to get closer to your goals with a crisp mind.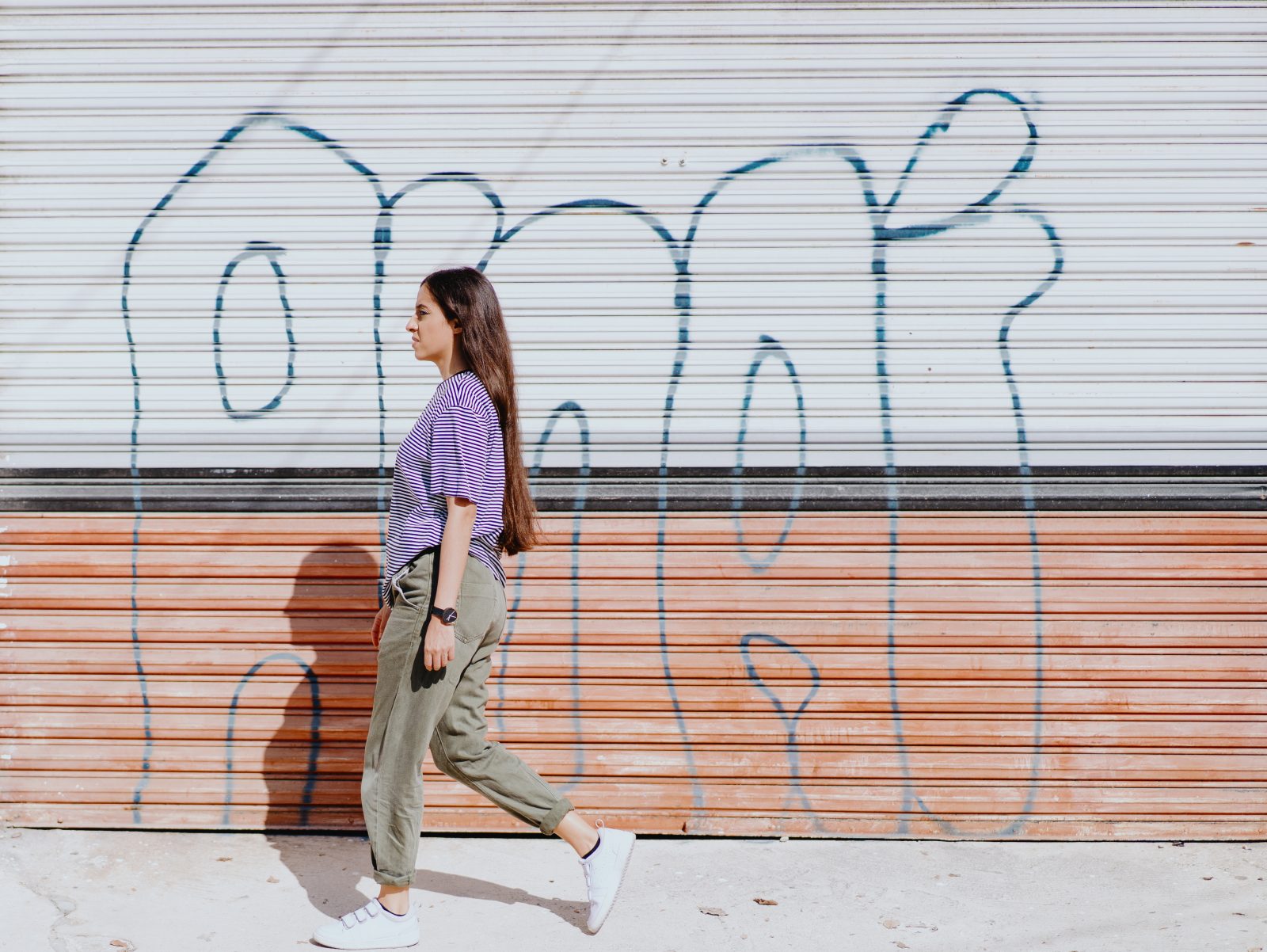 Still, sometimes finding inspiration isn't easy. How do you tackle that?
Usually a walk is necessary for me to take a break from my desk and my daily routine. After I get back home, in the process of sketching, I enjoy having good jazz music and a cold drink to set the mood for random drawing sessions.
I've realized that both the walk and the music influence my sketches incredibly—I highly recommend instrumental music for extra focus too!
Where do you go when you need to spark an idea?
Mostly to a nearby park. My neighborhood in Downtown Merida city is full of colonial-style 1800s mansions, and so just walking our way there is a full visual experience. Plants everywhere, colorful houses, old architectural details—it's amazing each and every time.
For this piece specifically, what inspired it?
I wanted it to resemble a day out at the beach, a picnic on the sand, a feast full of tropical treats.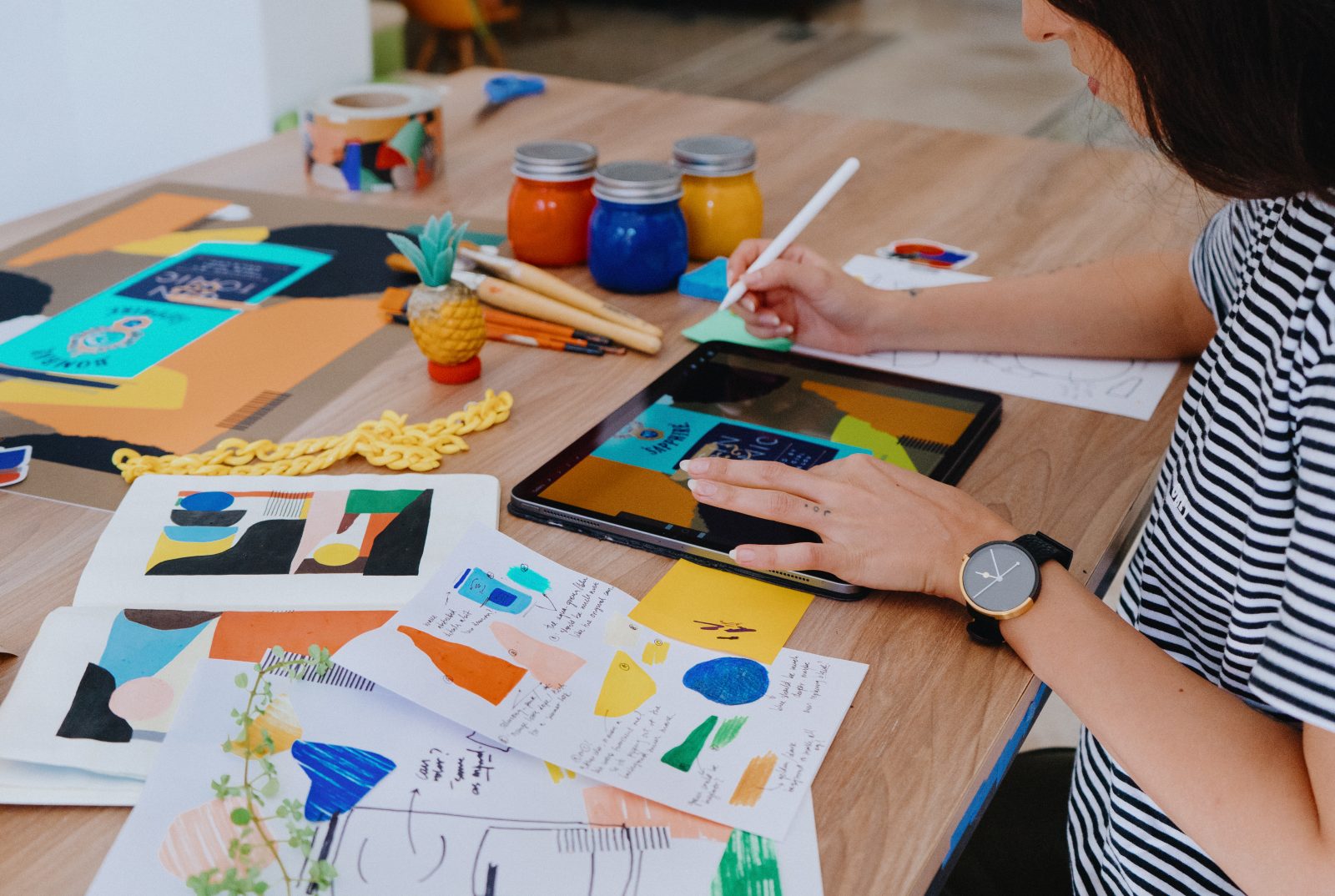 If you had to identify a central idea for the piece, what would you say?
Taking some time for yourself, and going out with no schedule on your mind and no plans, just freedom: sun bathing and staying there until the night falls, a steady cool breeze, soft sand, tropical fruits, good tunes, and just overall feeling as much as you can from the surrounding scenes.
Sounds beautiful. Why did you land on this feeling in particular?
After the crazy year we've all had to go through, I felt the need to share a bit of sunshine, a bit of mind-soothing visuals that remind people of how beautiful the tiny details of life can be.
Let's talk process. What did brainstorming look like for this piece?
I wanted to share a feeling of freedom, of taking a deep breath of fresh air out in the wild. I based most of my brainstorming process on the colors that immediately popped into my mind as soon as I saw the ready-to-drink Gin & Tonic cans by Bombay Sapphire.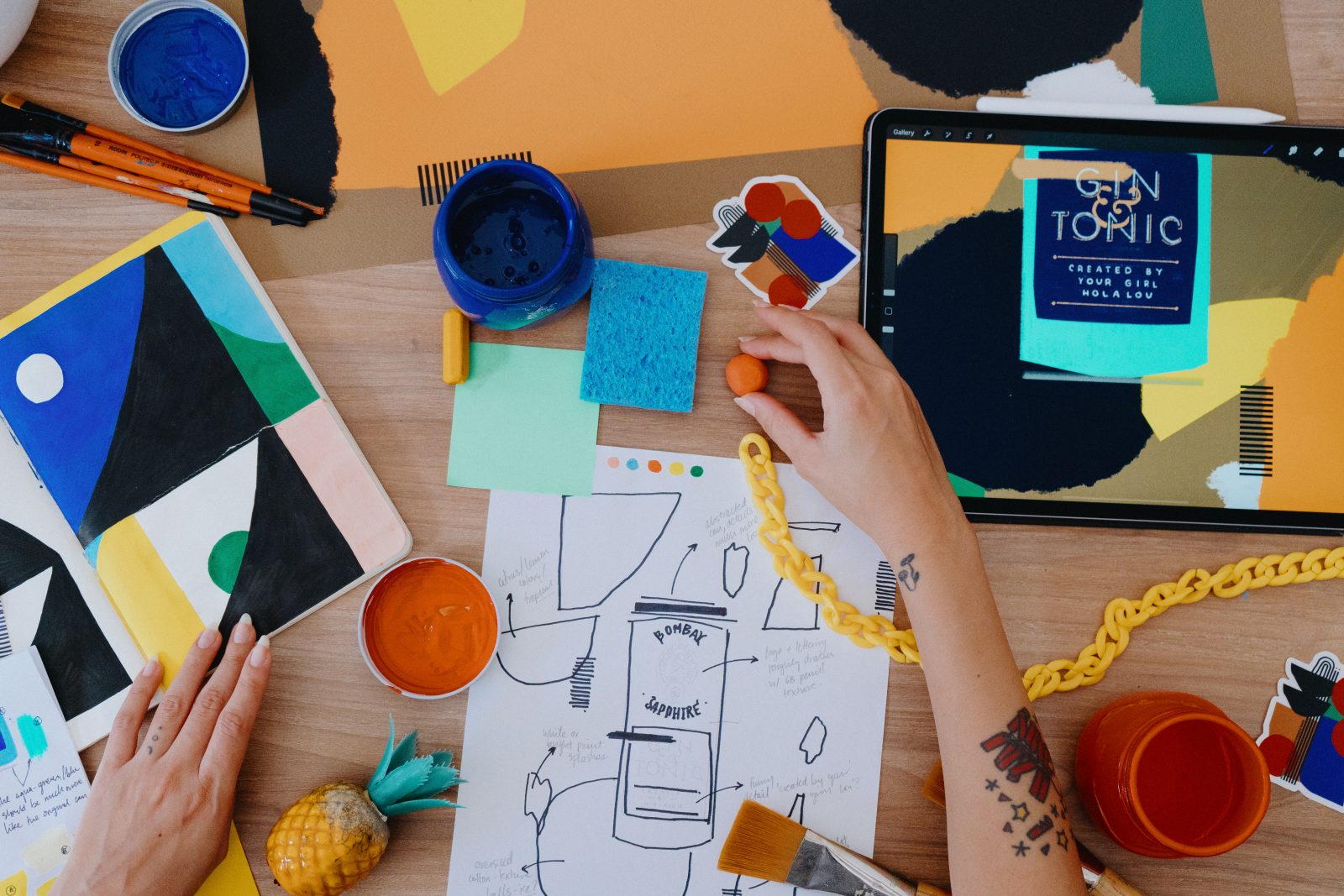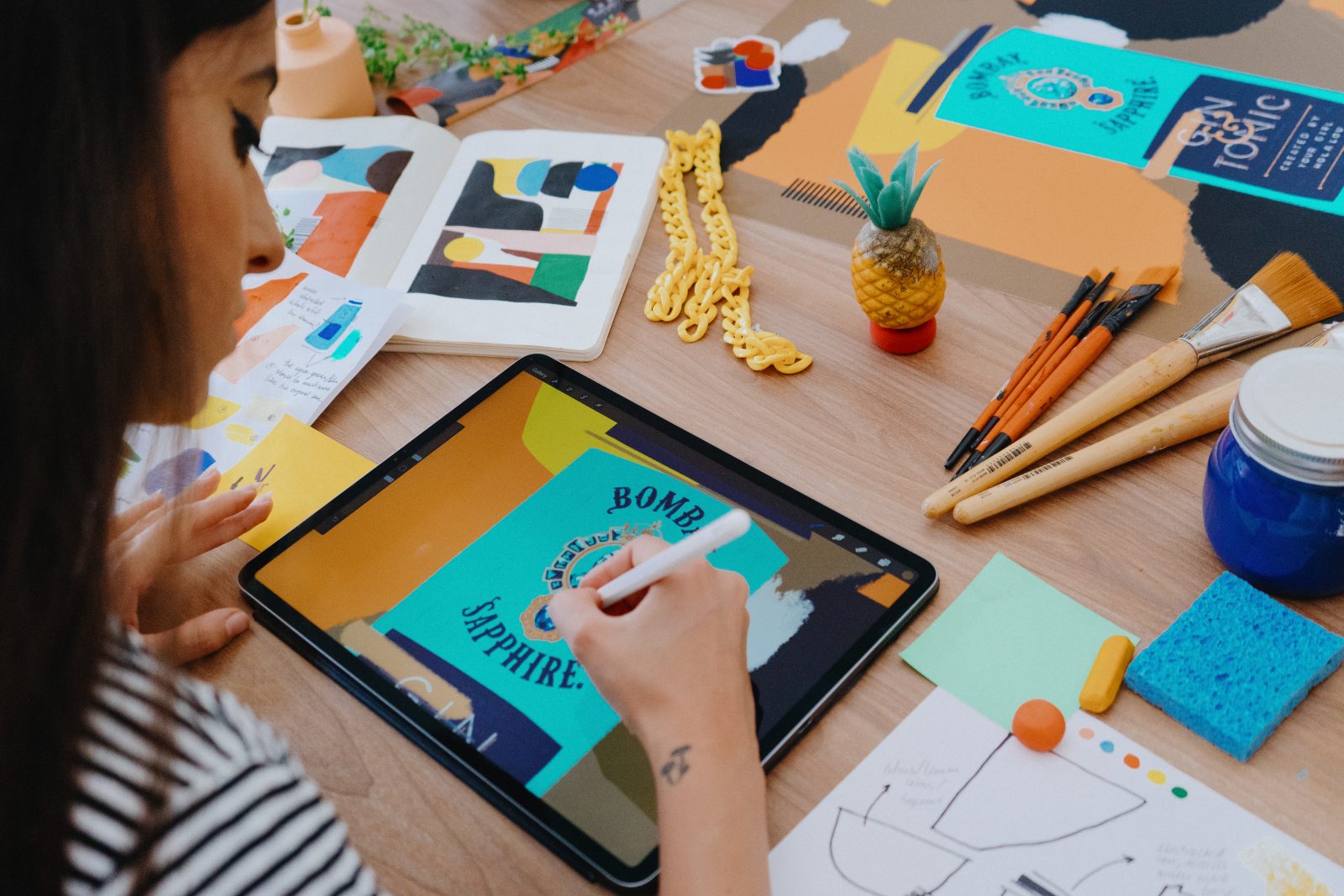 Did the final artwork line up with what you originally imagined?
I really feel so! I love the final outcome, and it definitely gave me a lot of confidence in applying this technique to future pieces for a cool mixture of abstraction and modern style illustration. And it was pretty fun to resemble the G&T can in a more detailed kind of way (something I rarely do in my works).
After finishing this piece, I headed out for a day at the beach with my son (we live really close to it) and while it was definitely not the same experience as we're used to, just the fact of reconnecting with nature—even if it was for a short period of time—made us feel rejuvenated and calm.
Adventure starts in the mind, and I hope this piece brings that sense of connection to the viewers. I hope it inspires people to *safely* go to their nearest park or natural landscape and just take in that much-needed fresh air.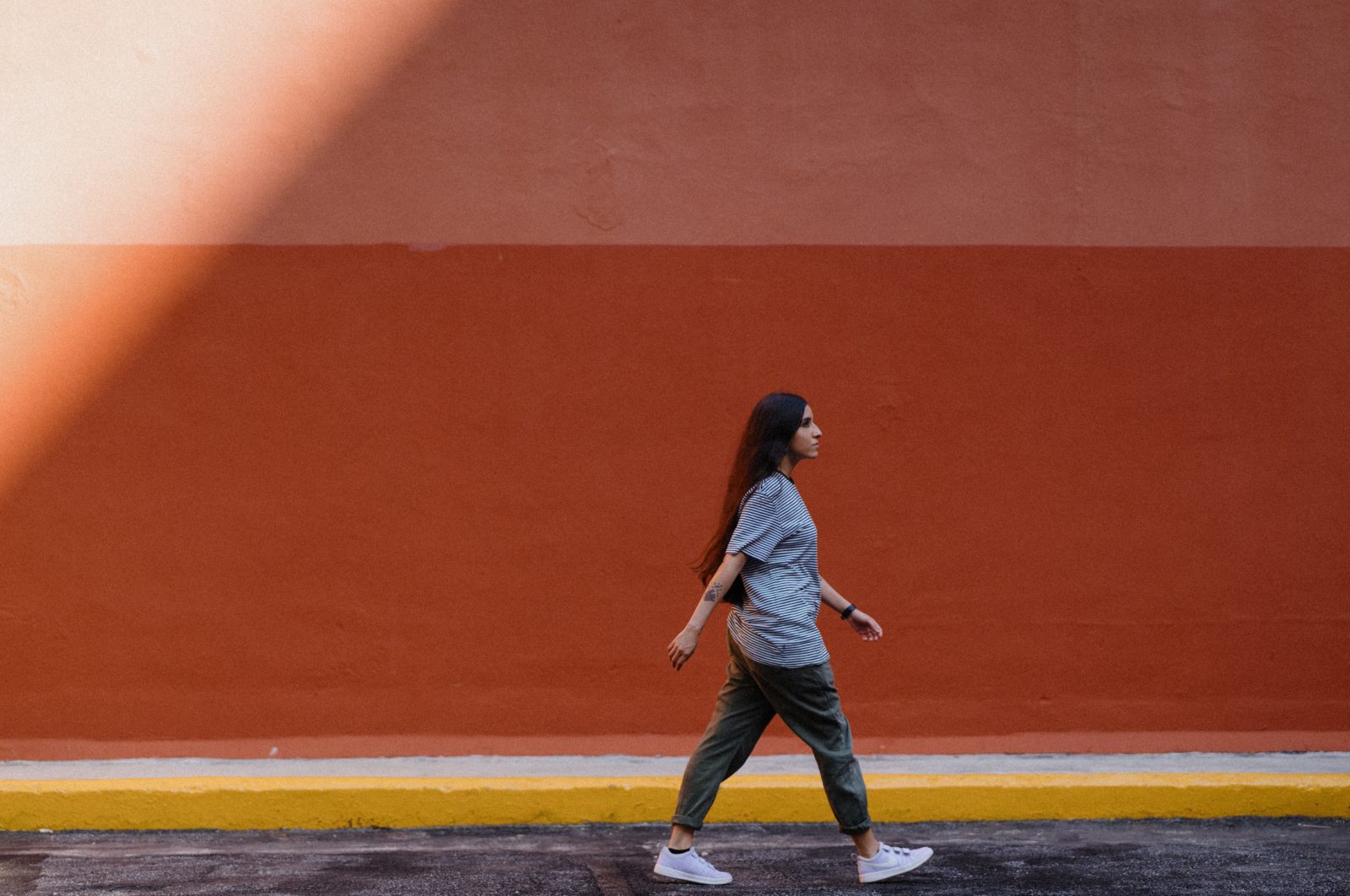 Photography by Misi Szilagyi.