Juliana Horner's creative output knows no bounds.
Since her days studying fashion design at Pratt Institute, she's designed '60s-esque textile patterns, drawn fluid female figures straight out of a fever dream (in the best way) and crafted equally imaginative makeup looks, the latter of which have garnered her upward of 160k Instagram followers and the momentum to start her own makeup brand. We caught up with the Nashville-based artist to find out how she blends art and makeup, embraces self-expression and keeps her creativity flowing.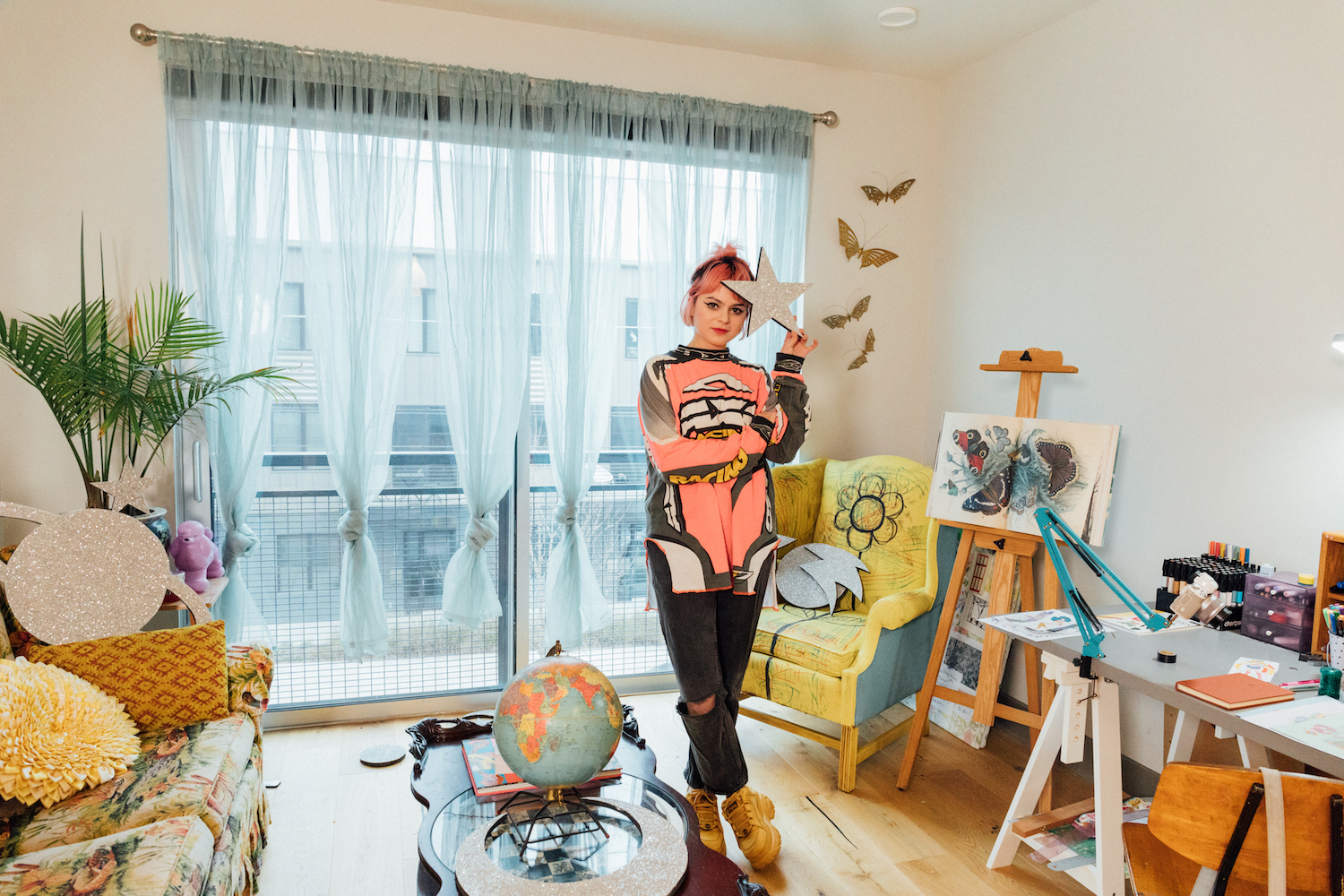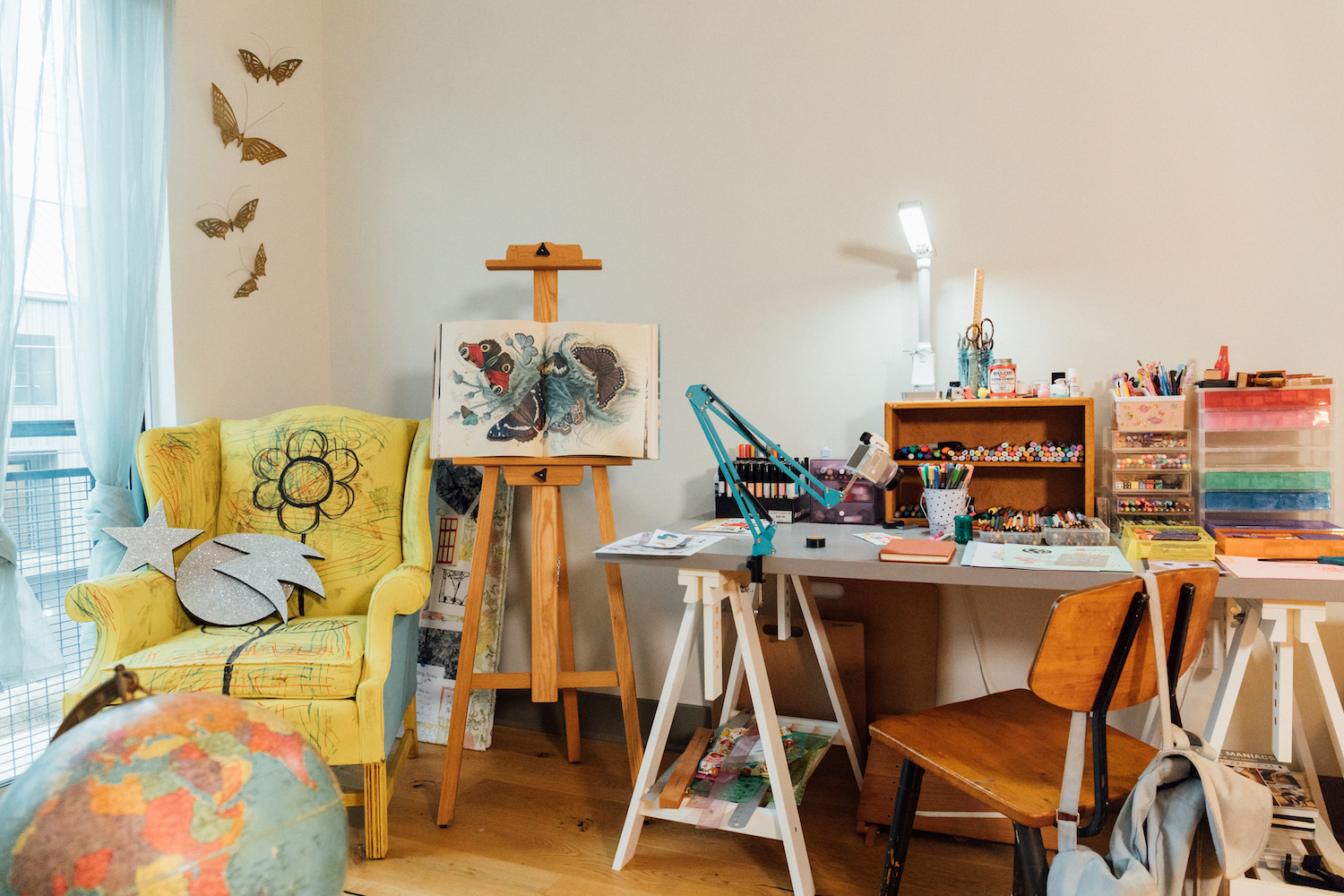 You've worked with so many different mediums–drawing, painting, makeup and textiles to name a few. How did you get your start in the arts and what was the moment you considered yourself to be an artist?
I was definitely exposed to art at a very young age- my parents had me their freshman year of college and my mom was a fine arts major! I remember being 3 or 4 in her studio class after hours watching her pound away at a large clay figure she had just sculpted for practice. I always had a space in the house to make art growing up. Even though it feels silly for me to say, recently when Instagram featured me, it occurred to me: I do something different.
How do your drawing and makeup practices influence each other, if at all?
My drawings and my makeup definitely influence each other! In this story, the drawings came first. Eventually, I realized that makeup was essentially the same. There is no difference beyond your canvas and your tools. You are still sculpting shapes with lines and gradients. I would say I bring something different to the table because I am not so concerned with typical makeup. Many makeup artists seem to be worried about if they are getting the contour or the cut crease right- I'm concerned with composition. Facial features in most cases are a total afterthought.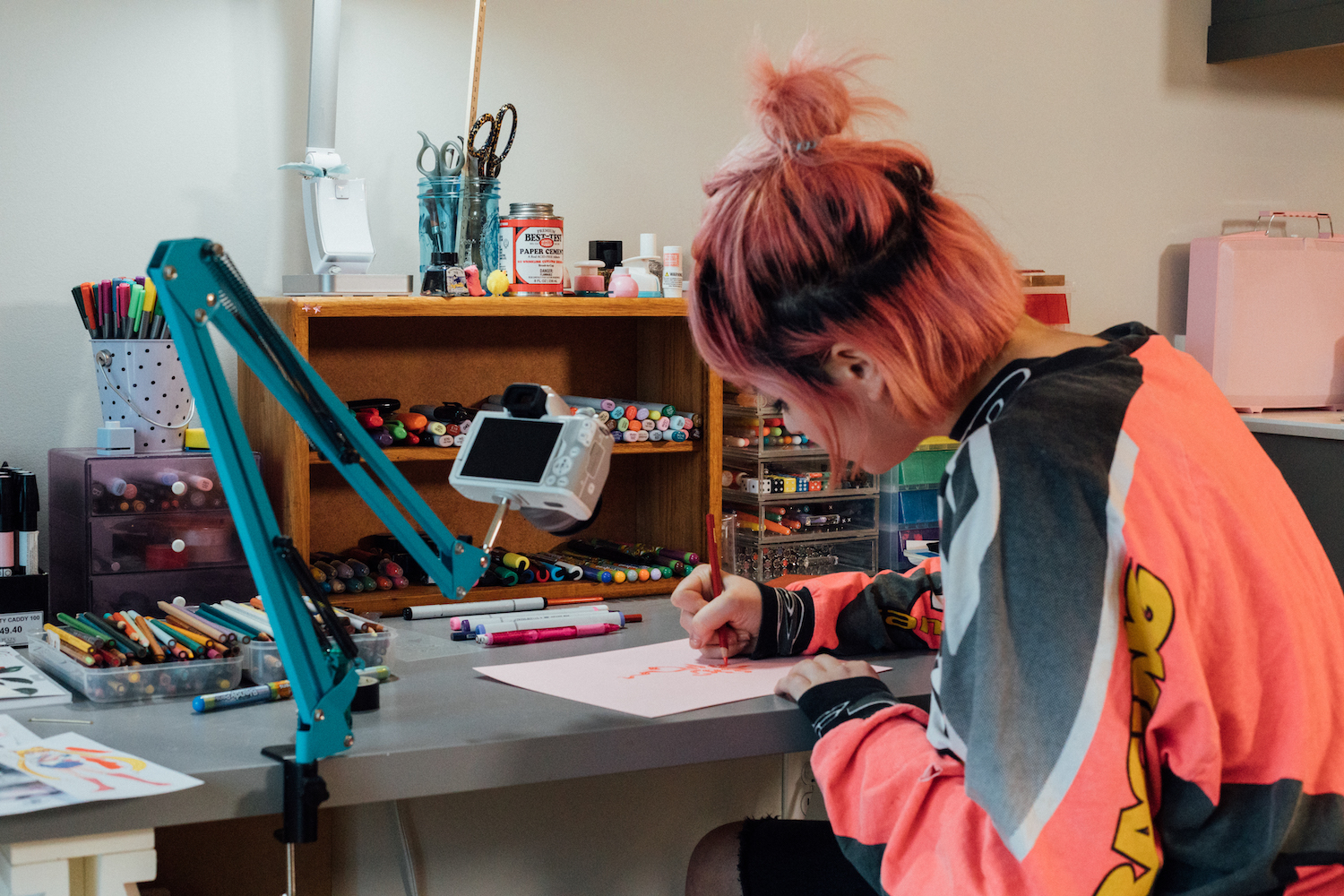 You once said you see your work as a "liberation of personal identity" and hope it inspires others to also do their own thing. Was there an "aha" moment when you discovered your style (talking both artistic and personal here)?
I'm not sure if there was ever an "aha" moment for my personal style. Sure, there are connecting themes and motifs, but I feel about as attached to them as I am attached to random objects in my house: they are just floating in my orb. I think that "liberation of personal identity" is realizing that you are a free individual underneath all of the things and themes affixed to you. You have no obligation to them nor they to you, and you have the autonomy to float from one to the other. There is no point of worrying about what other people think of it either, because they only see you in glimpses. The worst thing you can do is see yourself in one, stagnant image.
Your upcoming book PaperBrite Book is coming out soon, congrats! It contains 100 of your stream-of-consciousness illustrations. Are these drawings a regular part of your artistic process? Can you speak to why this unrestrained avenue of creativity is important to you?
Thanks so much! I'm so excited about PaperBrite Book! I would say at the point in my life where I am making this, yes, I am most comfortable with this type of drawing and this 8.5×11″ format. But after completing so many of them, boy I am ready to work larger! Stream-of-consciousness drawings were my first go-to style of drawing when I was working through a period of depression years and years ago. It's amazing to be able to start a thought/drawing and then just not have to finish it and go on to the next thing. It's like the opposite of what they teach you to do. I have a major problem finishing ideas. I get sick of them so fast!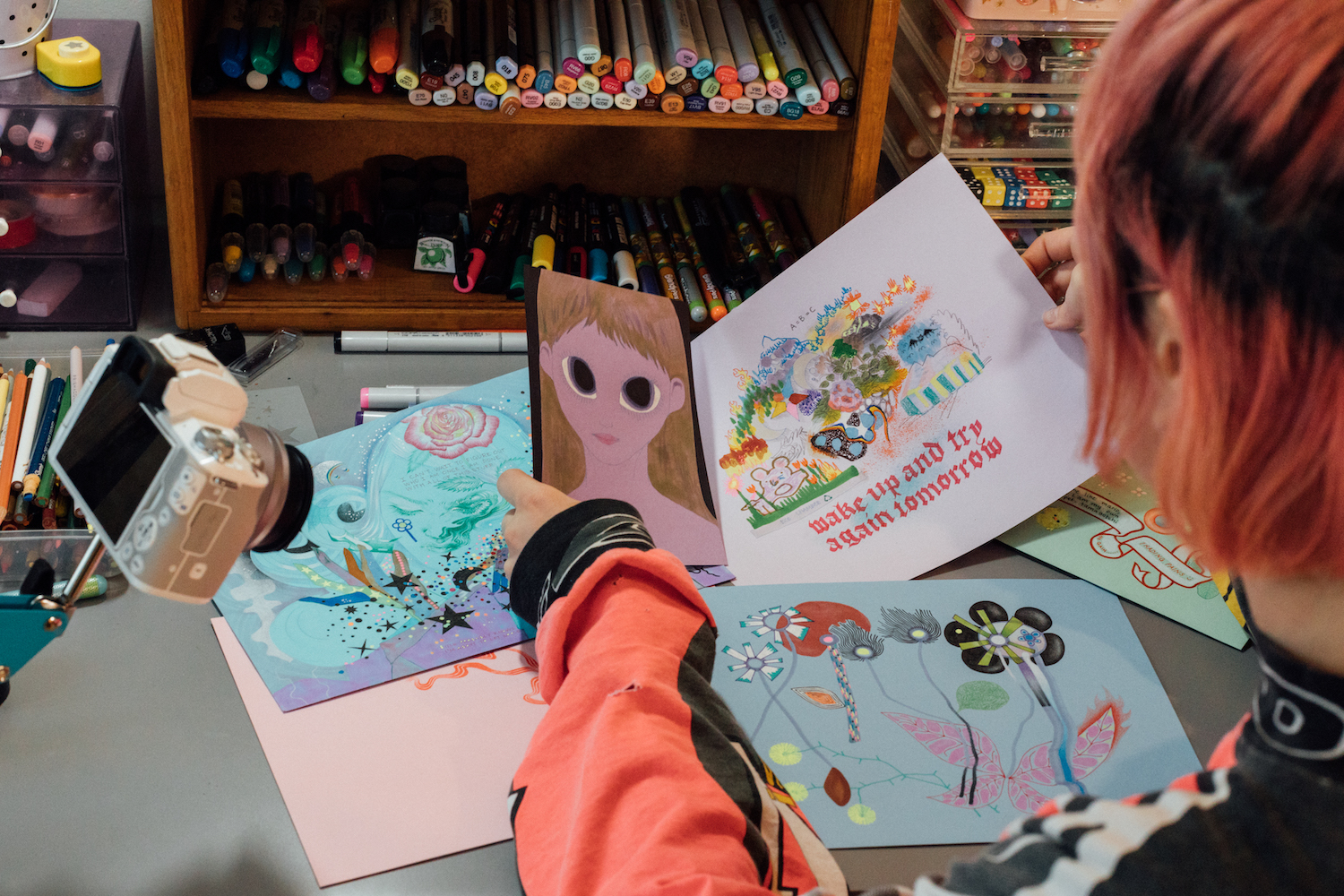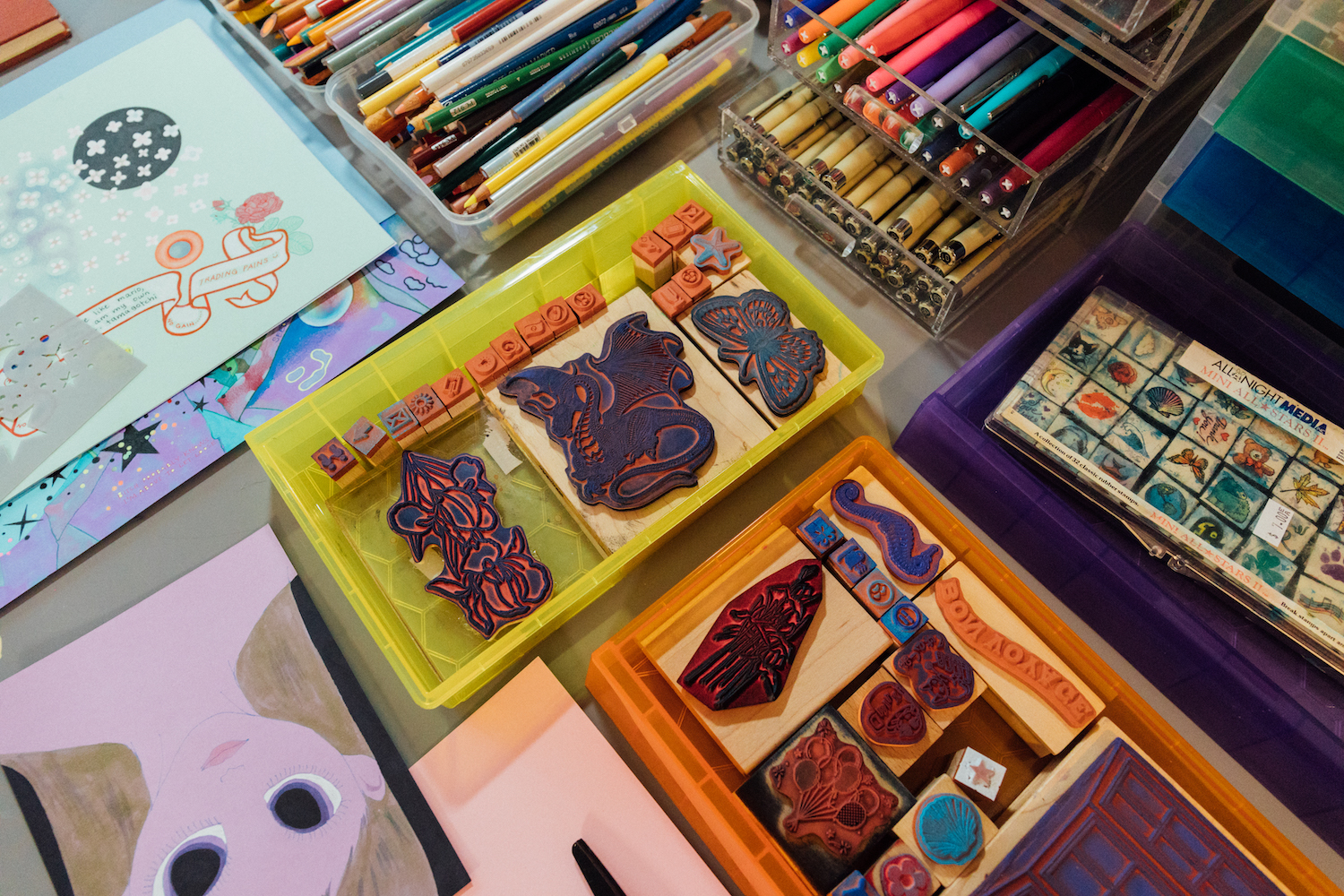 I read you find often inspiration in nature, retrofuturism and patterns from the 1960s. What draws you to these subjects and where else do you find inspiration for your work?
I think I enjoy the large, simplified shapes of retrofuturism and the bright colors of the 1960s. Nature is inspiring to me because of its endless variation- unlike the things that we reproduce to try to all be exactly the same- I find solace in something endlessly changing.
You post a ton of your unique beauty looks on your Instagram, which has an impressive following! When did you start experimenting with your makeup and what inspired you to share it with others?
Thanks! I started sharing my makeup on the internet soon after I finished fashion school and was looking for more creative outlets. I found on social media that there was a profound interest in the human face (as in real life, of course, but you can't just go walking up to someone and land two inches from of their nose like you can on Instagram) which was gold real estate for makeup artists and companies. I started experimenting with different shapes, elements and techniques I couldn't find other makeup artists doing. Eventually I was formatting my drawing style to work with the bridge of my nose and the corners of my eyes and I came up with a sort of hybrid illustrated makeup look.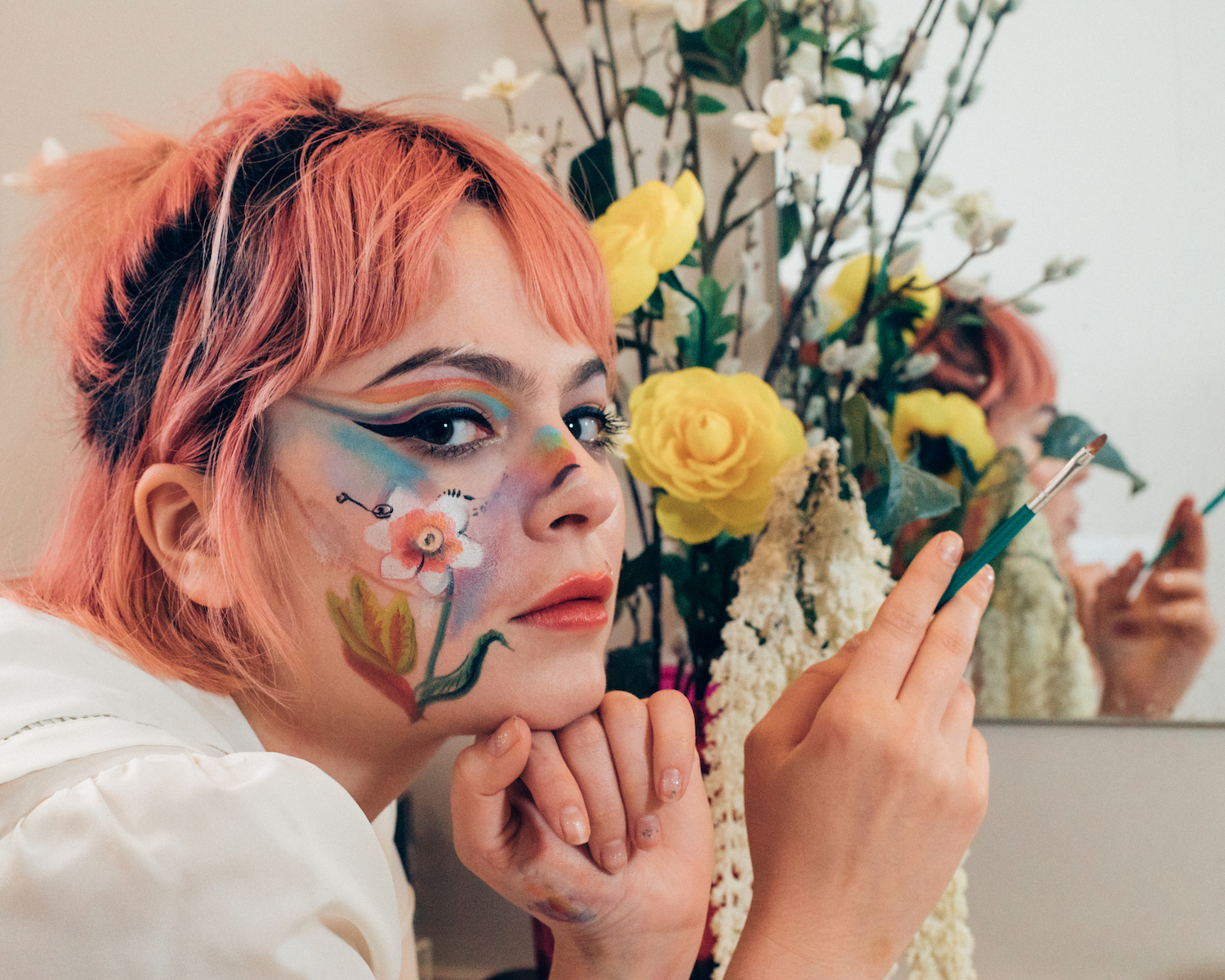 You also own your own makeup brand Claropsyche and recently released a very colorful palette, Psyche's Box. You post a ton of looks others have created using this palette on @claropsyche–how does it feel to see so many creative looks come to life with your product?
It's exhilarating! I'm doing my best everyday to keep up with and curate all of the amazing looks people are creating with the makeup. I've never experienced anything like it. I think before, I felt very singular doing my own makeup all the time. I do makeup jobs on clients from time to time, but I think I get so much more out of seeing people create with their own brains on their own face. It's so personal- I feel connected in a new way to so many people!
I love that the Claropsyche Instagram bio reads "It's art, not makeup." What are some of your favorite looks you've created?
It's hard to pick my favorites! They all mean something different and have a lot to do with the day I made them. Here are a few: Red Mask, Lucy, Bat Brow, Infinity and recently did Miró on my face.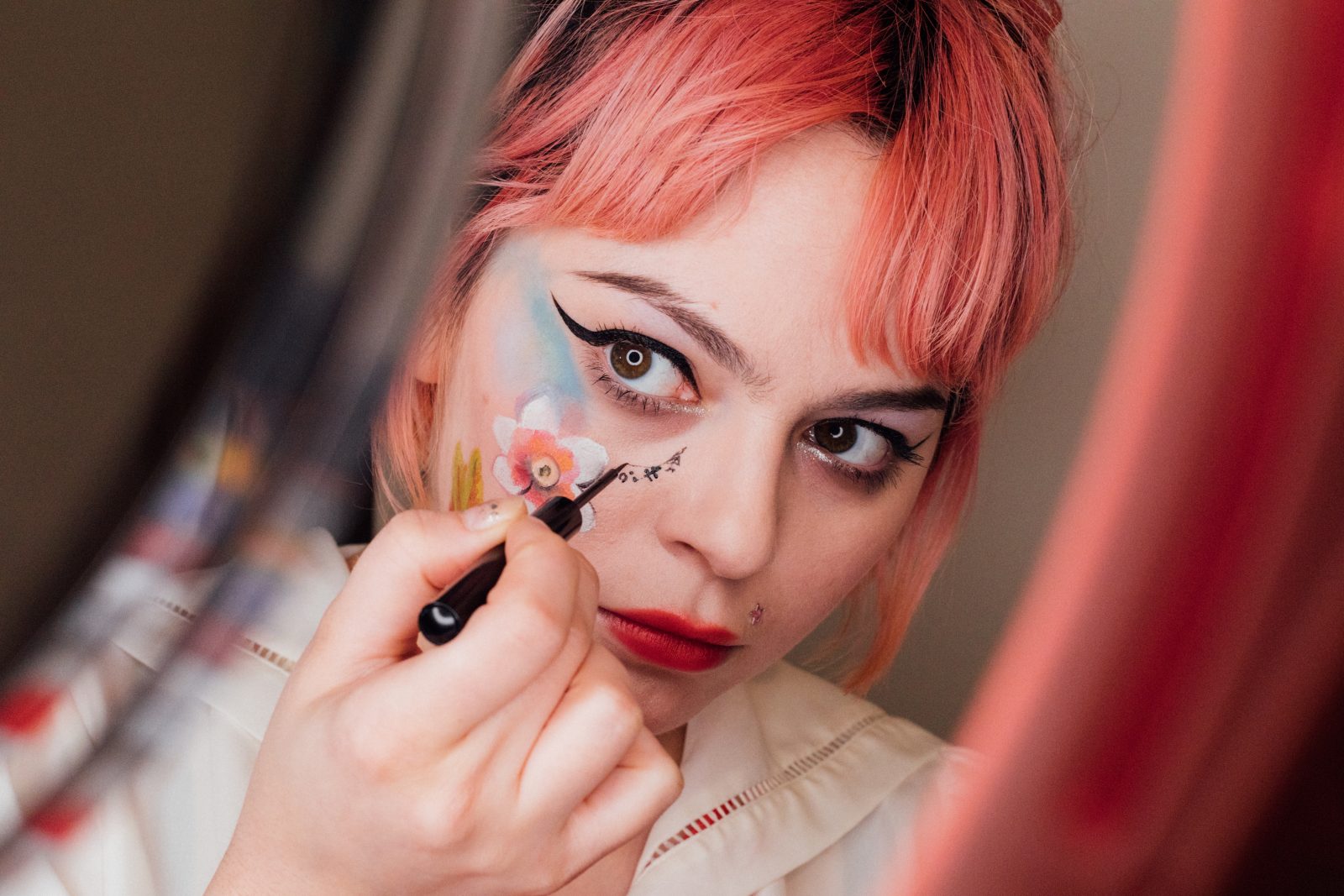 Do you have any advice for people who are looking to cultivate, or maybe find, their own personal style?
Creativity finds you working. Make a conscious effort to believe in what you do, however small it may seem. If you're not having fun, stop what you're doing and do something else.
Lastly, you have so many creative outlets. Are there any new projects you'd like to tackle in the future?
I've been extremely interested in the world of 3D! As soon as I tackle some of the basics with modeling objects, I would love to design VR spaces! In the meantime, I also definitely want to work on larger physical works; paintings, lighting design and maybe some installations! I don't want to hold back on what I can do while I'm alive.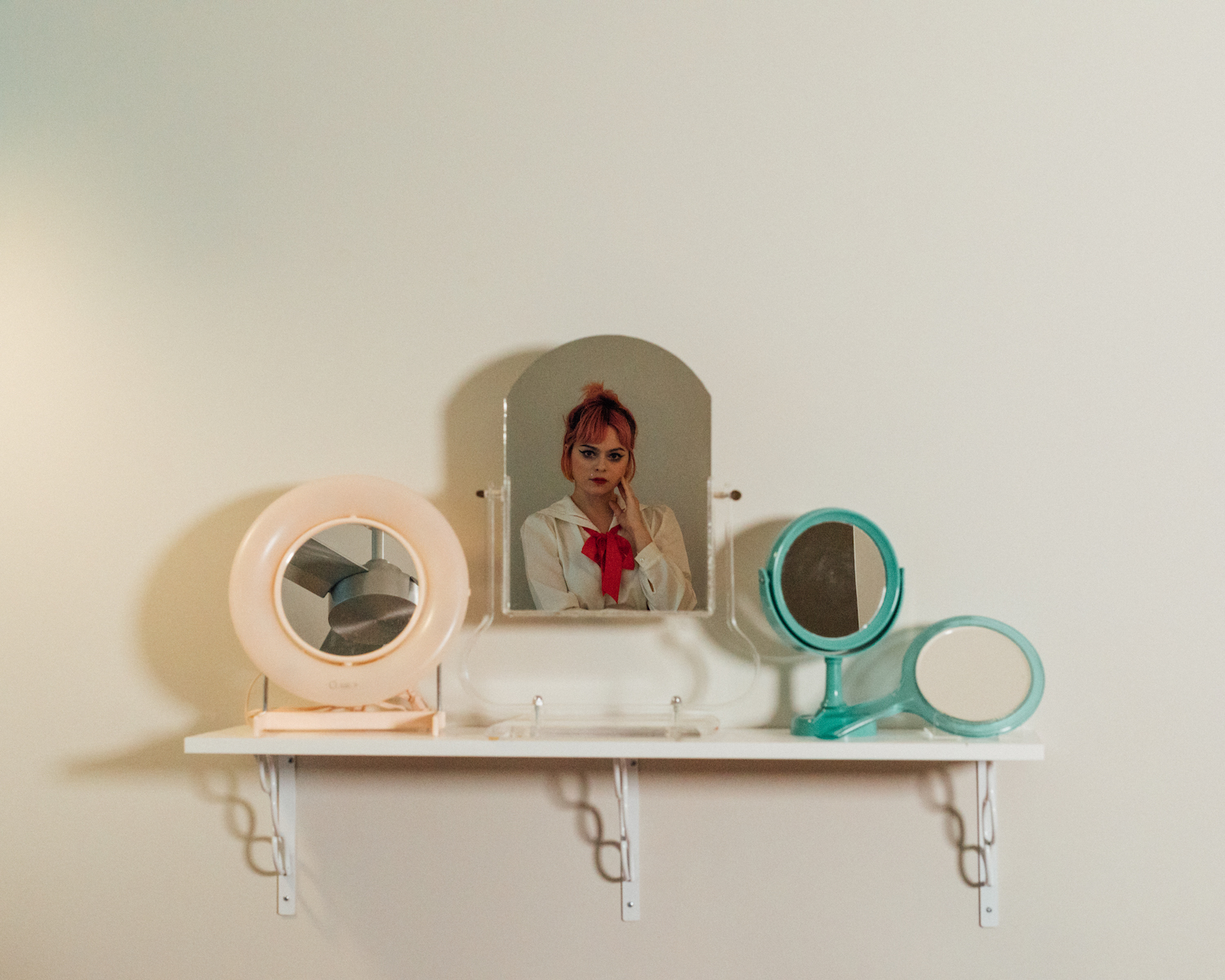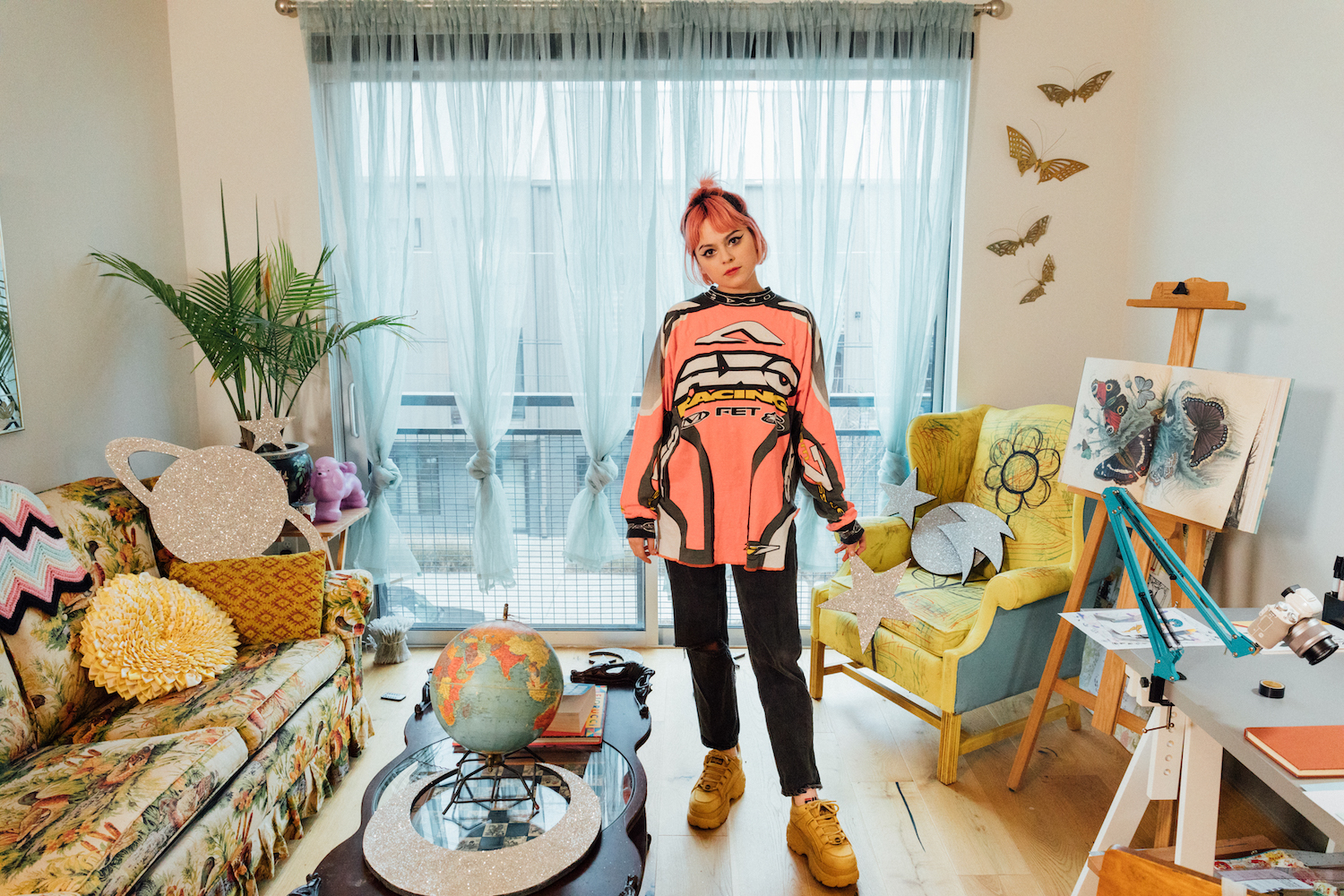 Mysteries of Love Art Print
Human Struggle Acrylic Box
8 Butterflies iPhone Case
Fantastic Reality Tote Bag
Castle to Castle Backpack