Matthew Taylor Wilson's style covers the full creative spectrum from grittier, almost punk rock lettering to motivational sayings in Bohemian color palettes to cheery illustrations fit for kids of all ages.
But you don't need to look farther than his own living room to discover that Matthew's diverse creative interests are echoed in his own children—who are turning out to be quite the impressive creators themselves.
Previously… with Matthew Taylor Wilson… everyone got their introduction to you in our Winter 2018 Artist Quarterly: Storytellers Edition where you mentioned that you currently live in Bowling Green, Kentucky with your wife, 2 kids and 3 'neurotic dogs', you grew up in the southern US and your work in illustration and lettering was influenced by your early days drawing band names and studying graphic design at Western Kentucky University.
What are a few more tidbits to flesh out Matthew? Could you give us two truths and a lie?
I'm the son of a preacher man. 
I can moonwalk. 
I play the flute.
A great trio here. Son of a preacher man feels like not only a song you might like but also a well-rehearsed line so I'll say truth for that—which leaves moonwalk or flute. Many of your illustrations have a light and playful quality to them, so for the lack of better evidence to base my guess on, I'll say that you play the (light and playful) flute. Making your ability to moonwalk… a lie. How'd I do?
I do not play the flute. I play many other instruments but the flute unfortunately isn't one of them. However, I really like to dance. 
We will be keeping a watchful eye on the IG Stories for video proof of that moonwalk… but back to art, something that caught my attention from our interview with you for the Quarterly was when you described your kids as a major influence in your work. Could you introduce them a bit and talk further about how they inspire you?
I love hanging out with my kids, they're a lot of fun. They keep me young! 
Taylor is 13 and an avid writer. She spends every ounce of free time dreaming up new adventures for her story characters and the worlds they inhabit. 
Jacob is 11 and is currently teaching himself how to code video games. He's really into pixel art, retro gaming, baking, miniature sculpting and ceramics. He's great with tools and has a real knack for 3D projects.
It's fun getting to be around two young aspiring creatives. Though they kinda look like me and share some family similarities, they are completely their own people. They are still discovering and exploring, which is something that I have to remind myself to do. It's not easy to keep learning as an adult. Just being around them allows me to absorb so much excitement and energy. Taylor and I sit and discuss the stories she's dreaming up and the books she's reading. I get to relive the excitement of my favorite books as my kids are just now reading them for the first time!  
Ooh, what're they're reading? I remember my early to mid teens being a sweet spot for realizing the potential of books.
At my suggestion, they both just read The Hobbit & The Lord of the Rings for the first time. It was a lot of fun discussing the adventure as it unfolded for them. 
What do your kids think of your career as an artist? 
I asked both of my kids and they seem to just think it's… "cool." They don't have a lot to say about it. It's so normal. I tell them about all of my projects and they see 100% of the work I produce. It's serious to them. Since going freelance, they get to see much more of my work and obviously get to spend more time with me. It's life. They see how hard you have to work in a creative career and I think it allows it to feel real. I think it's good that they see my career as normal. 
What kinds of things do Taylor and Jacob create? Favorite medium?
My daughter, Taylor likes to draw and paint. She also has an iPad Pro and Apple Pencil so she's always showing me tips and tricks in Procreate. She spends a lot of time quietly reading. Her interests are seemingly typical for a kid her age but that doesn't make them any less impressive. 
She is a prolific writer! I feel like I need to kick it into high gear and get a book published before she does… I can't have her hit the shelves before me!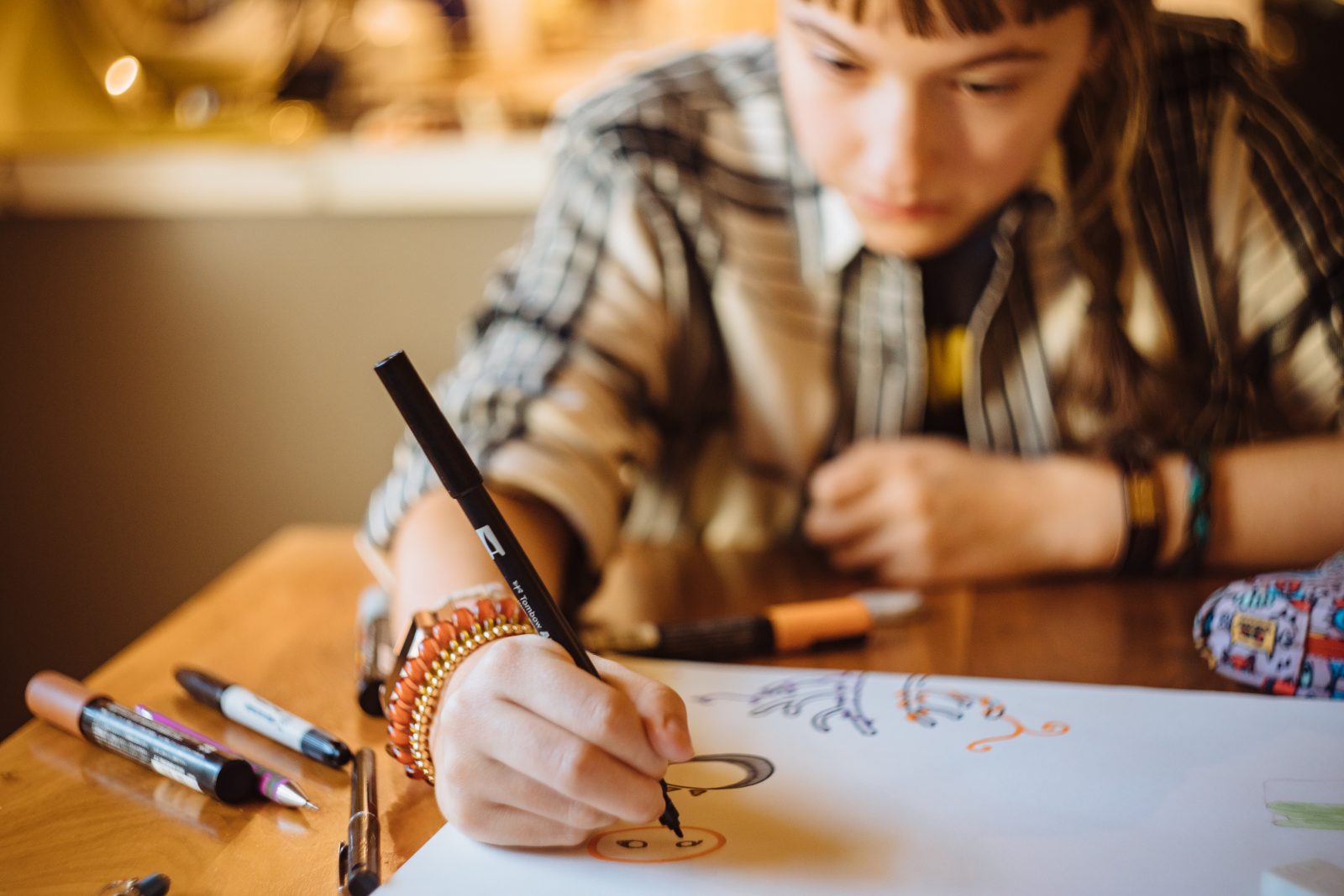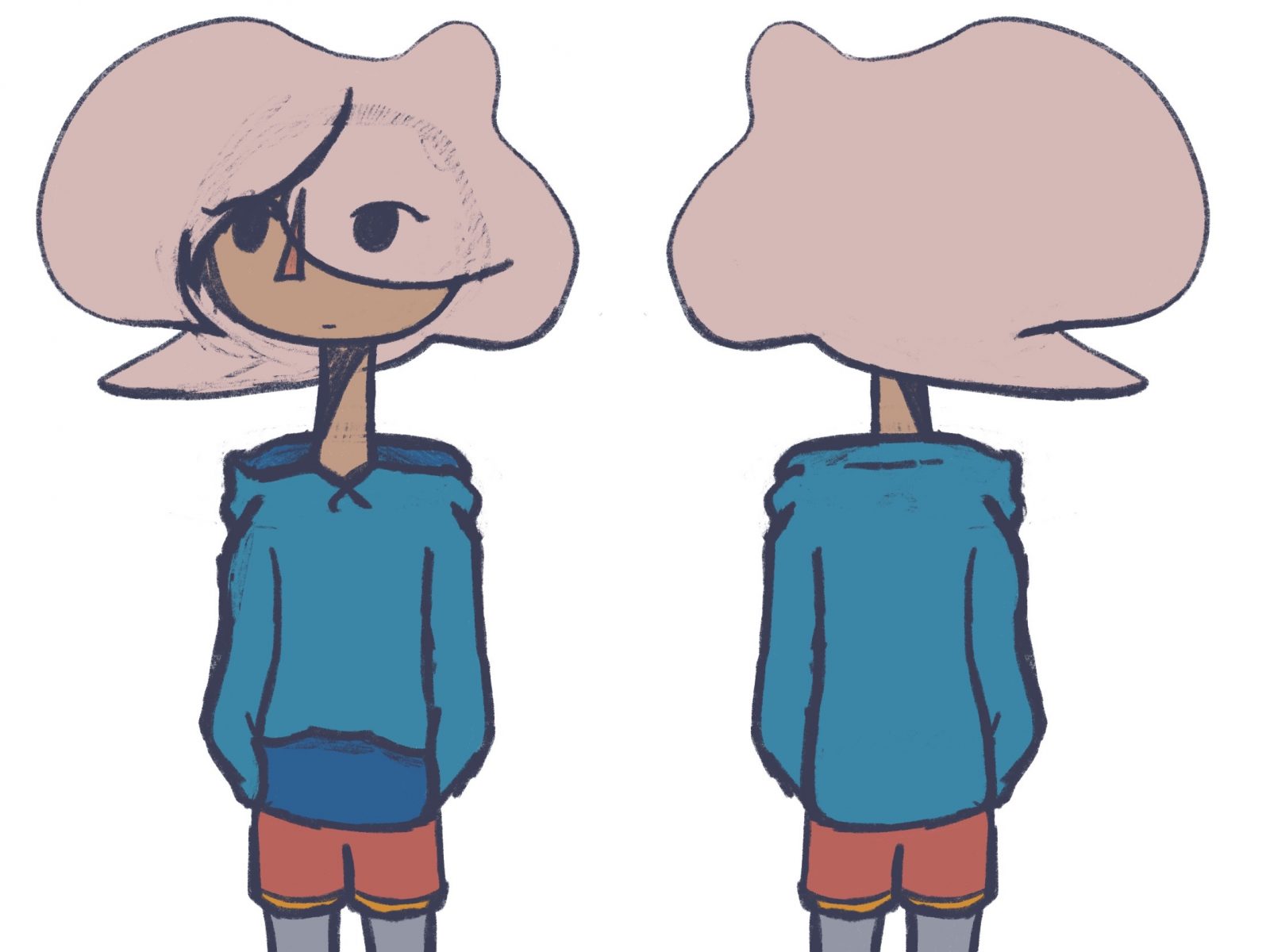 Jacob is all over the place. He almost never sleeps past 5 am. He bakes elaborate cakes, builds contraptions, sculpts miniscule landscapes, throws pots, draws fantastical worlds and is learning to design video games. He's a powerhouse of energy and ideas.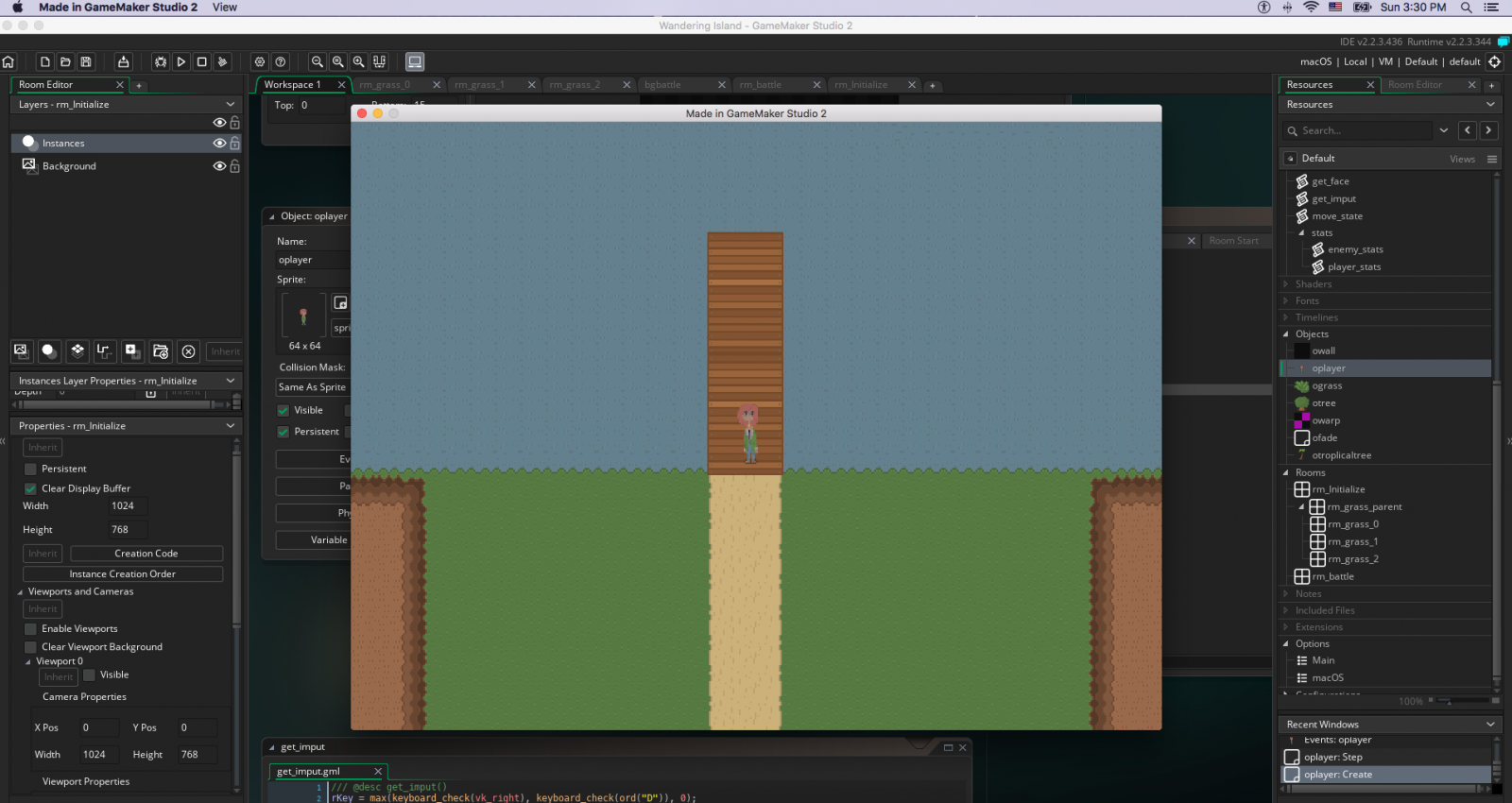 It sounds like you and the family could launch a full-scale creative/writing/video game operation tomorrow. Have you all ever collaborated on projects before? Do Taylor and Jacob ever weigh in/help on each other's work?
We could. It's true. If we had time, we could conquer the world! 
They both work and play well together. They're the best of friends and because of that, the dialogue is constant. They never STOP weighing in on each other's work. Which as you can imagine, sometimes can cause problems. 
I can imagine that watching your kids take an interest in something you're clearly talented in must be so exciting—but also an interesting dilemma. How much do you involve yourself in their artistic development? Do you find yourself more hands-on or hands-off?
I love to be involved. Honestly, it's pretty difficult to be hands-off. However, my kids are both very different and react to my involvement just as uniquely. Jacob loves for me to watch and be there to witness his genius. However, he's not always open to my input. Ha! 
Taylor is much more easygoing and doesn't mind me having input and giving her advice about what tools and techniques to use. I'm constantly running off to find a book to loan them on a certain subject, technique or artist that is applicable to what they're working on or interested in.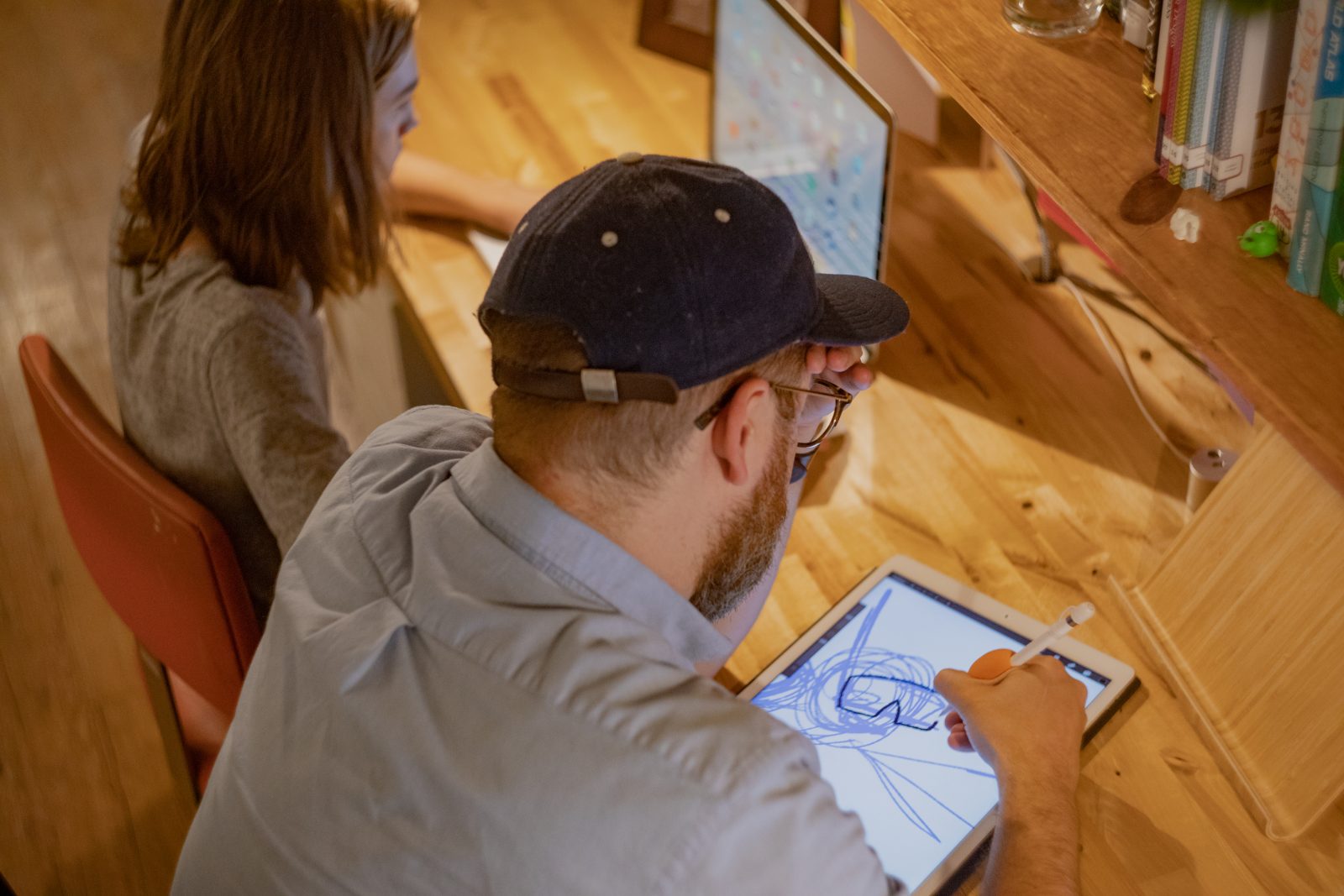 Would you say that art brings your family together?
Being in a creative career has kept me young. I know a lot of illustrators can say the same thing. We are allowed to be adults who love muppets, toys, video games, goofy cartoons and children's books. Because of that, my kids and I can sit together at the kitchen table collaborating on silly drawings, geek out at used book shops and play video games together for hours. We play really anything that lets us smush together on a couch, eat snacks and laugh.
What's a typical workday look like?
I'm a full-time hermit. I spend most of my day at home. My typical day starts at around 6 am. I make breakfast and lunches for the kids and take them to school. The rest of the day is spent answering emails, drinking coffee, hanging out with my three dogs and working on whatever projects I've managed to wrangle.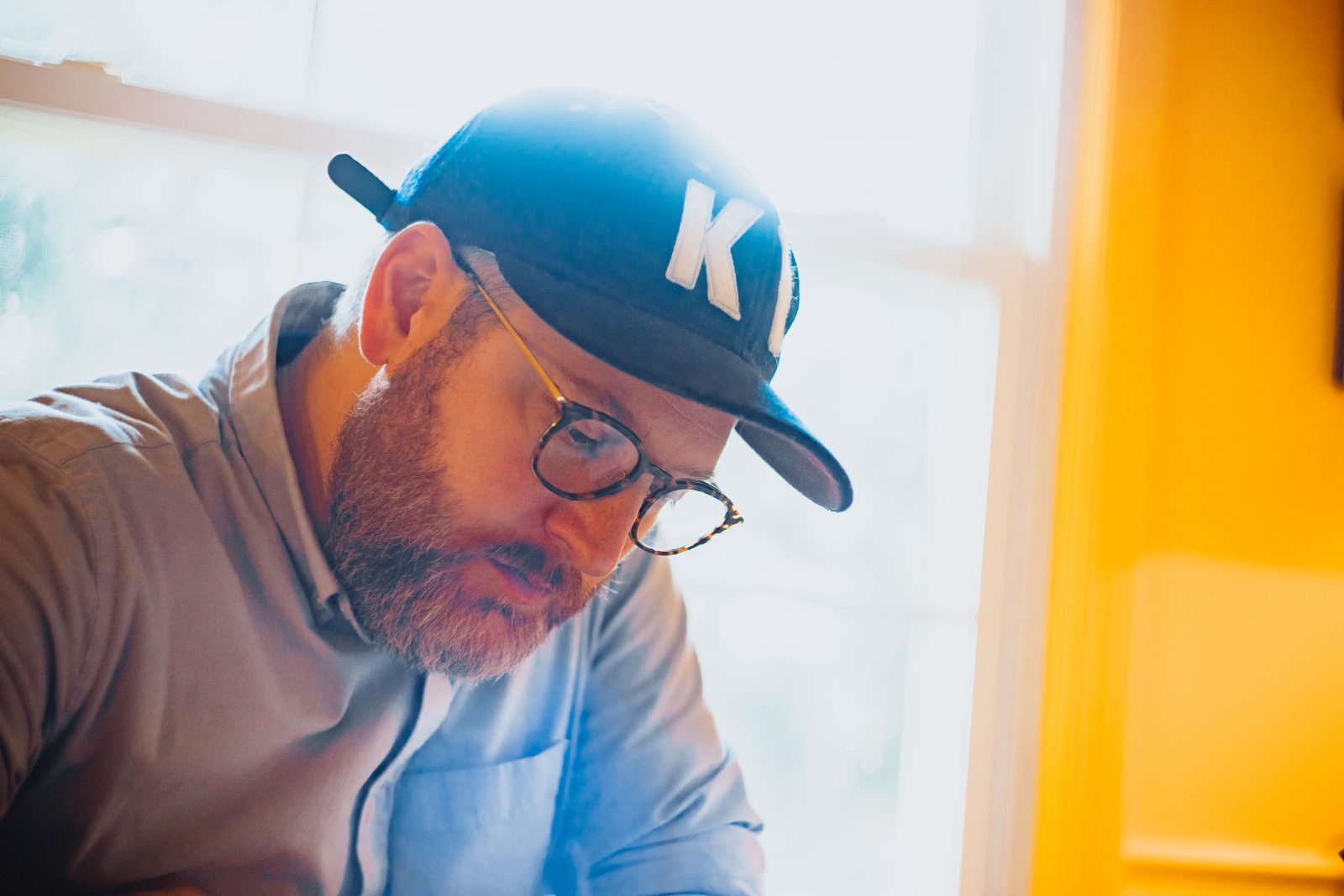 As an artist and a parent, any advice you can give other artist/parents about managing a work-life balance?
Hmmm. This is a tough one. I don't know that I've fully managed to work this one out myself. I think it's important to set clear boundaries as to when you work and when you don't. Office hours are something that a lot of freelance creatives forget about. I make sure I'm present when the kids are home. They know I'm here for help with homework or just hang out and play video games. This is a lot easier for me now that the kids are both in school and I have the house to myself for most of the day. I can get a lot of work done while they're at school and I don't have to work at night.
Looking to the future, what's a project you'd love to work on? Maybe it's a new medium or a partnership or a bucket list kind of thing? No idea too large!
I really want to design a toy! Well, a toy based on an original character.  I have some ideas I've been kicking around. I'd love to be able to have the character span books, animation and toys.
Great answer and it makes so much sense considering your work as well as your influences.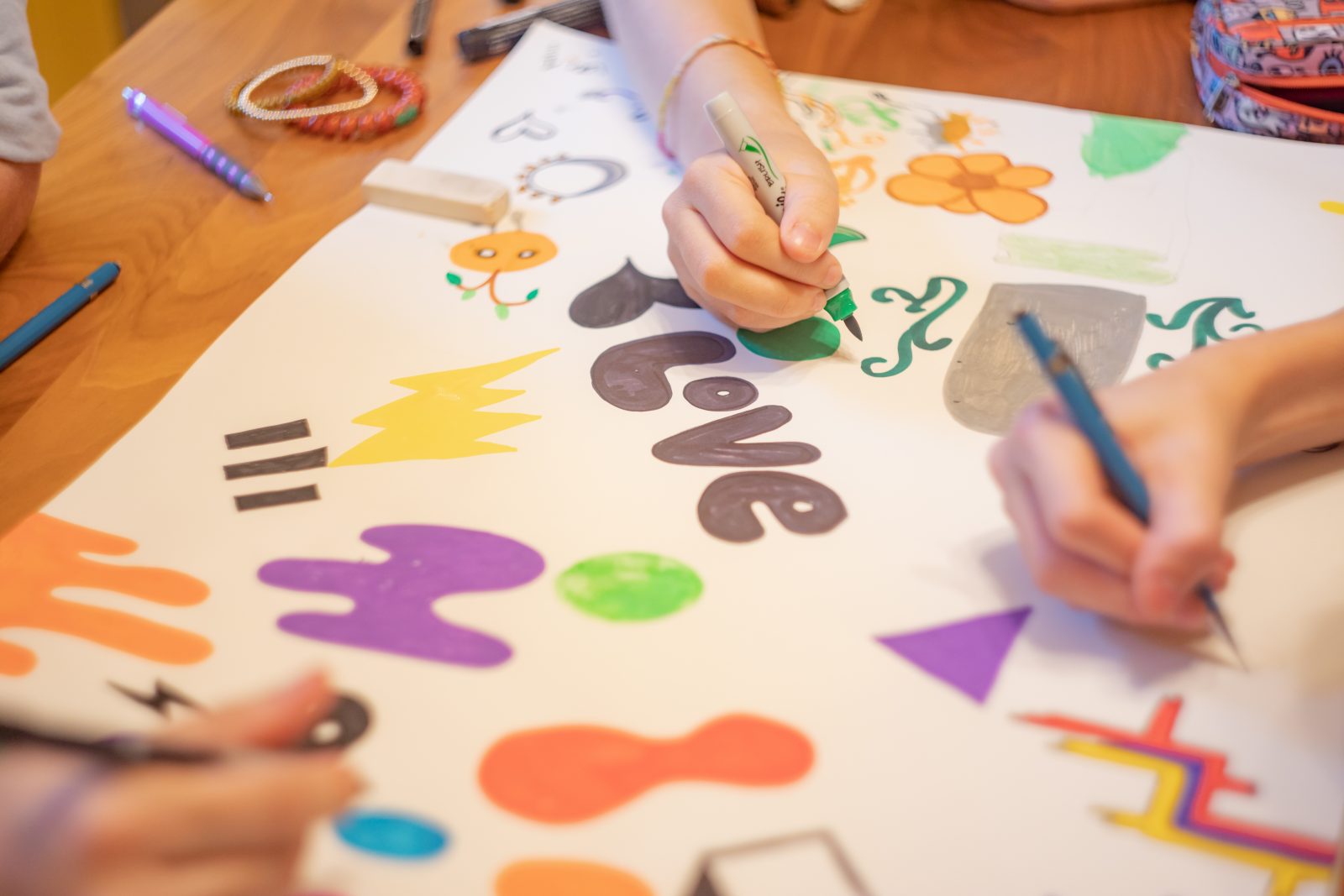 BONUS QUESTION: I'm very curious, off your interest in designing a toy, what your favorite toys growing up were? Do you still have them?
I don't have any of my old toys. At one point around 1999, I bought a bunch of the re-release Star Wars toys but ended up giving them away as gifts. I grew up in the 80s & 90s so I was a huge fan of Star Wars, Voltron, TMNT, He-man, G.I.Joe, Thundercats, Transformers etc…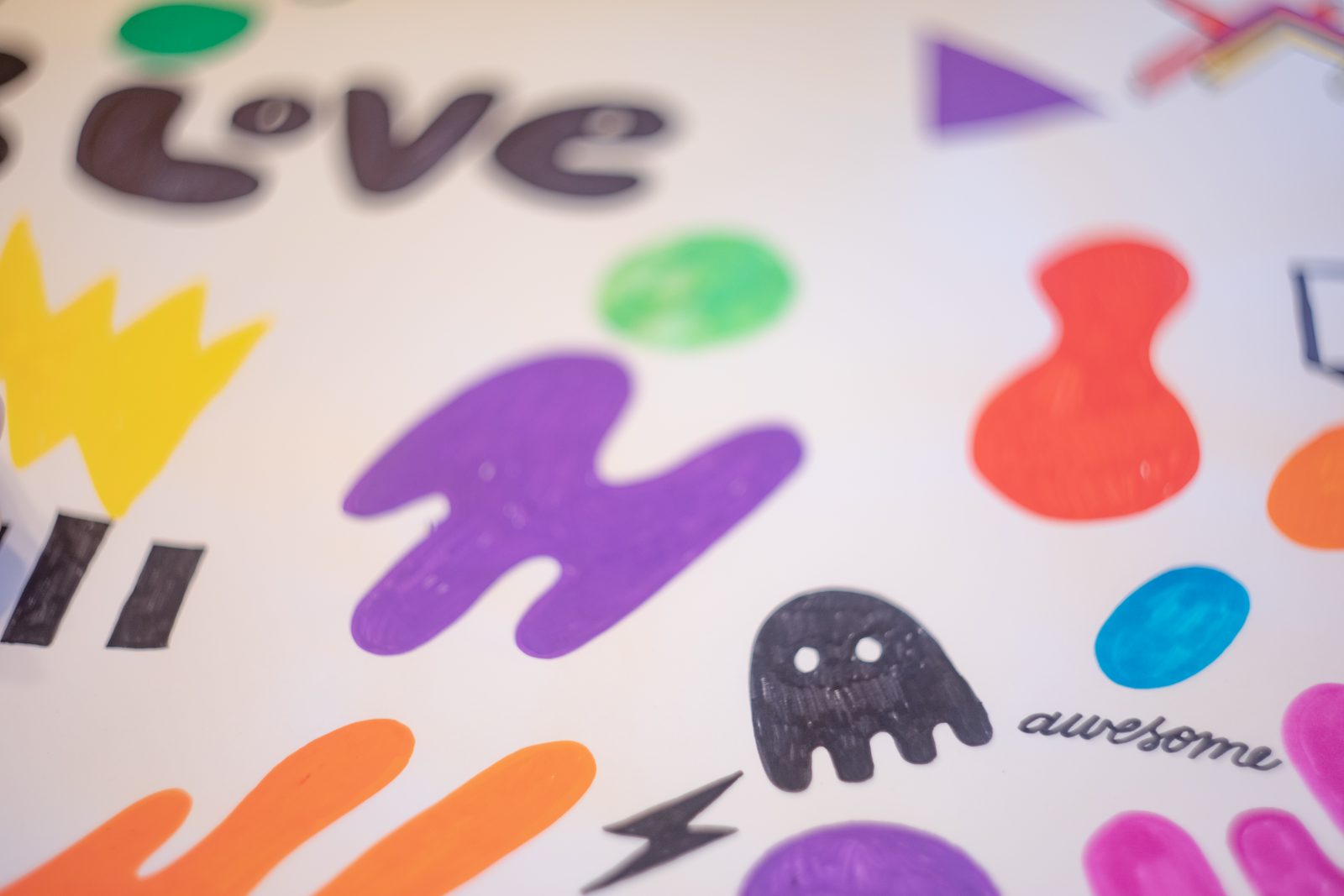 A true golden era of toys, in my opinion. Well Matthew, thanks so much for taking the time to speak with me today and it's been a real treat to meet you as well as your kids. Can't wait to see what they create and we'll keep a lookout for the Wilson family creative agency any day now!
Photos by Bryan Lemon and Matthew Taylor Wilson
Shop Matthew Taylor Wilson
technicolor dream 003 Carry-All Pouch
by Matthew Taylor Wilson
$26.99
Letter M monogram wildwood Coffee Mug
by Matthew Taylor Wilson
$19.99
flower vase Coaster
by Matthew Taylor Wilson
$15.00
good vibes Throw Pillow
by Matthew Taylor Wilson
$29.99
GROW floral Poster
by Matthew Taylor Wilson
$19.99
Graffiti 001 Laptop Sleeve
by Matthew Taylor Wilson
$38.99
midnight forest moon Wall Hanging
by Matthew Taylor Wilson
$31.99
terrazzo 002 Tote Bag
by Matthew Taylor Wilson
$24.99