Without fail, week after week, I check my email or DM's and always find the same questions from new, eager artists.
Written by Luke Gram, a popular travel photographer and Society6 artist since May 2012.
Time and time again, I refer people to Society6–a home base for some of the world's most creative, talented artists. From there, our conversations dive into a line of questioning that I find most people have when considering selling on a platform such as Society6. So, I've put together the most common questions I receive and the answers I give.
I could write a novel on the experiences Society6 has provided me as a freelance photographer. Simply put, using this platform has been the single most important aspect of my life as a photographer. In 6 years I have set foot on 6 continents, traveled to 61 countries, been able to pursue my photographic passions with unlimited creativity and zero restrictions, all while being able to manage and sell my artwork to clients worldwide. That is what Society6 can offer an artist if they are willing to put in the effort.
How much can you earn using Society6?
This is not a get-rich-quick scheme. As with anything, the more effort you put into your work, the more you craft your passion and talent, and the more you inspire engagement with your store. That's when you notice your sales slowly going up. The truth is, my first couple months on Society6 I only earned enough per month for a cup of coffee or two. BUT, I stuck with it. I engaged, I learned, I honed in what I presented, I directed people to my store, I grew my social channels, and eventually those coffee cups turned into plane tickets.

I can't promise that you'll make sales. I can't promise that your experience will be as beneficial as it is for others. I will promise you, however, if you take it seriously, put in the time and effort, manage your expectations, you can turn your artistic passion into something profitable. Everyone on Society6 starts in the same position, so don't be nervous.
Is it really that simple?
I have never owned a printer, I have never had to mail items, I don't process payments or orders. I simply take photos, upload, and watch my work spread around the world. It really is that simple. Society6 handles all, and I mean ALL, of the process.
I've seen similar sites, so why do you recommend Society6?
I have never found a company the truly, genuinely cares about its artists quite like Society6 does. They have a fantastic staff who work incredibly hard to build their community and ensure that artists are being treated fairly, and there is no funny business going on behind closed doors when it comes to selling away your rights to the images. Simply put – they care about you, their artists, and that is incredibly rare to find.
Also, think of Society6 as the swiss-army knife of your artistic life. It's a way to get recognized, it's a place to find inspiration, and it's a way to sell your artwork. Society6 allows you to offer more than the typical artist can. From a wide range of furniture, home décor, wall art, tech, apparel and more, you're able to provide your customers with so much more than just printing copies of your artwork on your own.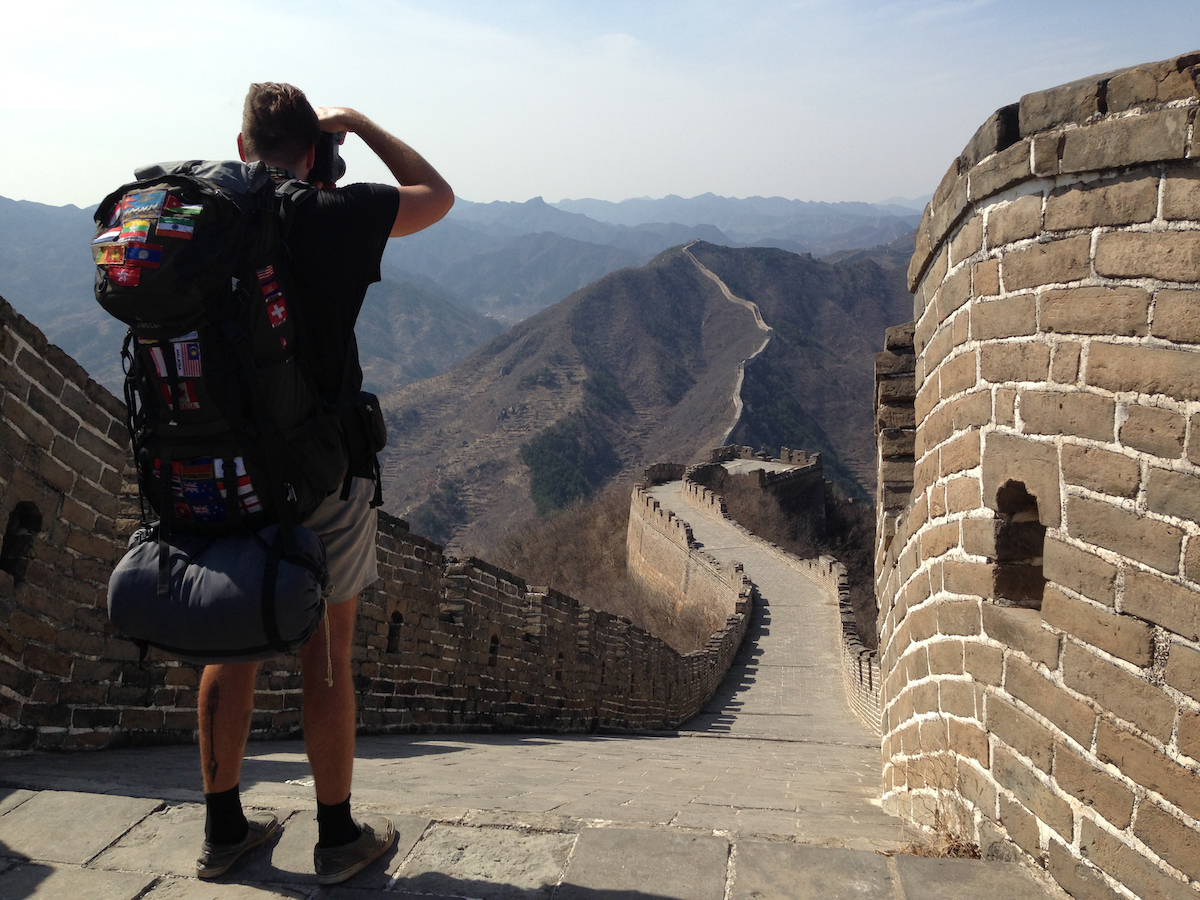 What are some tips you have for getting started?
1. Think quality over quantity. It may be tempting to upload every image or artwork you've ever made; however, you don't want to overwhelm people when they are browsing through your shop. Post only the work that you are the proudest of and that is truest to your style – the main reason people are drawn into your store in the first place!
2. Organize your artwork! I can't stress this enough. Place your images in collections so as to make the overall browsing and shopping experience as simple and efficient as possible for consumers, allowing them to find what they're looking for as easy as possible.
3. Diversify your artwork. Don't be afraid to enable multiple product variations of your artwork. As a photographer, a majority of my Society6 sales comes from Prints + Tapestries. That being said, I notice a consistent and steady stream from all other product types as well.
4. Engage with the Society6 community. Follow fellow artists, use tags on your products, explore what's popular and what's selling. Society6 is a community of its own, an entire online marketplace. Sales are going to not only come from your directed traffic (via your social channels) but from the website's traffic as well.
Were you at all intimidated selling on a platform with so many other artists?
The challenge with Society6 is that it really is home to so many brilliant, talented artists. It may seem daunting to new artists, but one thing to always remember is everyone starts equally. Your work is open to all, they offer fantastic ways to share and distribute your work on social channels, and if you engage with the community, it engages with you. It's like any other social platform – your work is what will make you stand out, and your effort is what will make it spread.
Do I have to pay a monthly fee or commissions to sell on Society6?
No. Society6 pays you 10% of the products you sell, except for art prints, canvas prints, and framed prints. Those products allow you to make more by setting your own custom markup. There is no monthly fee, it's free and easy to use, and they reward artists competitively.
Is it important to open a Society6 store as an amateur or only once I become more of a professional?
I started posting on Society6 back when I was just a university student with a film camera taking pictures of my camping trips. I was an amateur in the truest sense of it all. By the time I graduated, my Society6 sales had grown enough to allow me to pursue my photography endlessly and is the reason I have become more of a professional. So simply put, it's never too early in your career to begin.
Follow Luke Gram's travels via Instagram or his Society6 shop.