Stacey Blake's home is an ode to confident (and colorful) self-expression.
The mother of three, former teacher, and blogger behind Design Addict Mom (and the Instagram account of the same name) is a proponent of patterns, an embracer of the bold, and an advocate of tones and tints. She decorated her Fayetteville, North Carolina home by rebelliously breaking the rules of "standard" interior styling and, in return, has made a playfully pigmented, while still wildly sophisticated, home. We talk to Blake about clutter, combining colors, and how her culture has influenced her eye.
Firstly, how do you personally define the difference between maximalism and what people consider "clutter"?
I've never really been one to subscribe to labels, but I will happily embrace maximalism. The decor choices I make tend to be on the bold side and I believe my spaces should reflect my personality. Self-expression is paramount. I surround myself with the things I love and that tell stories and I don't consider those things to be clutter. In fact, they spark joy and make for a happy home. I don't just decorate with things for the sake of being on-trend or merely to acquire something new; that's a sure way of creating clutter and usually is devoid of self-expression.
You obviously embrace items you love, but what is (admittedly) your hard-and-fast rule for deciding to get rid of something?
I know it sounds cliché, but if it doesn't spark joy, then get rid of it.
More on "rules." They're meant to broken, but what is the one interior design decree you feel all space-makers should abide by?
I am definitely a rebel when it comes to adhering to the "rules," but I believe attention to balance and harmony in a space are factors that should always be considered.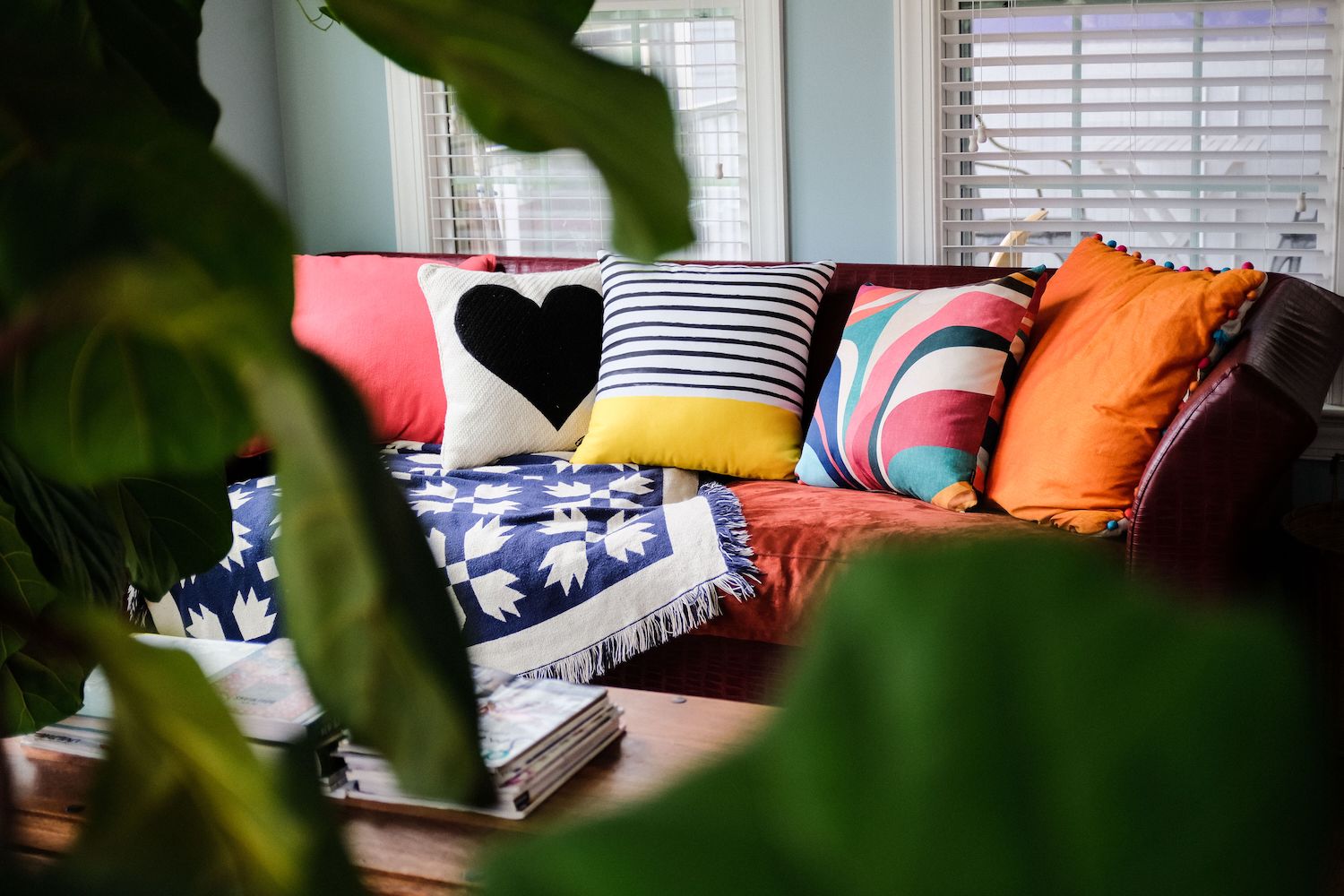 Where do you get your inspiration when decorating?
I love color and being Jamaican undoubtedly impacts that, but I am also inspired by nature and my travels and other cultures.
What tips do you have on combining colors in a single room?
Usually utilizing the 60-30-10 rule when combining colors in a single room is a great way to create a balanced space. So, essentially, you're dividing the colors in the space into percentages: 60% of the dominant color you choose, 30% of a secondary color, and 10% of an accent color.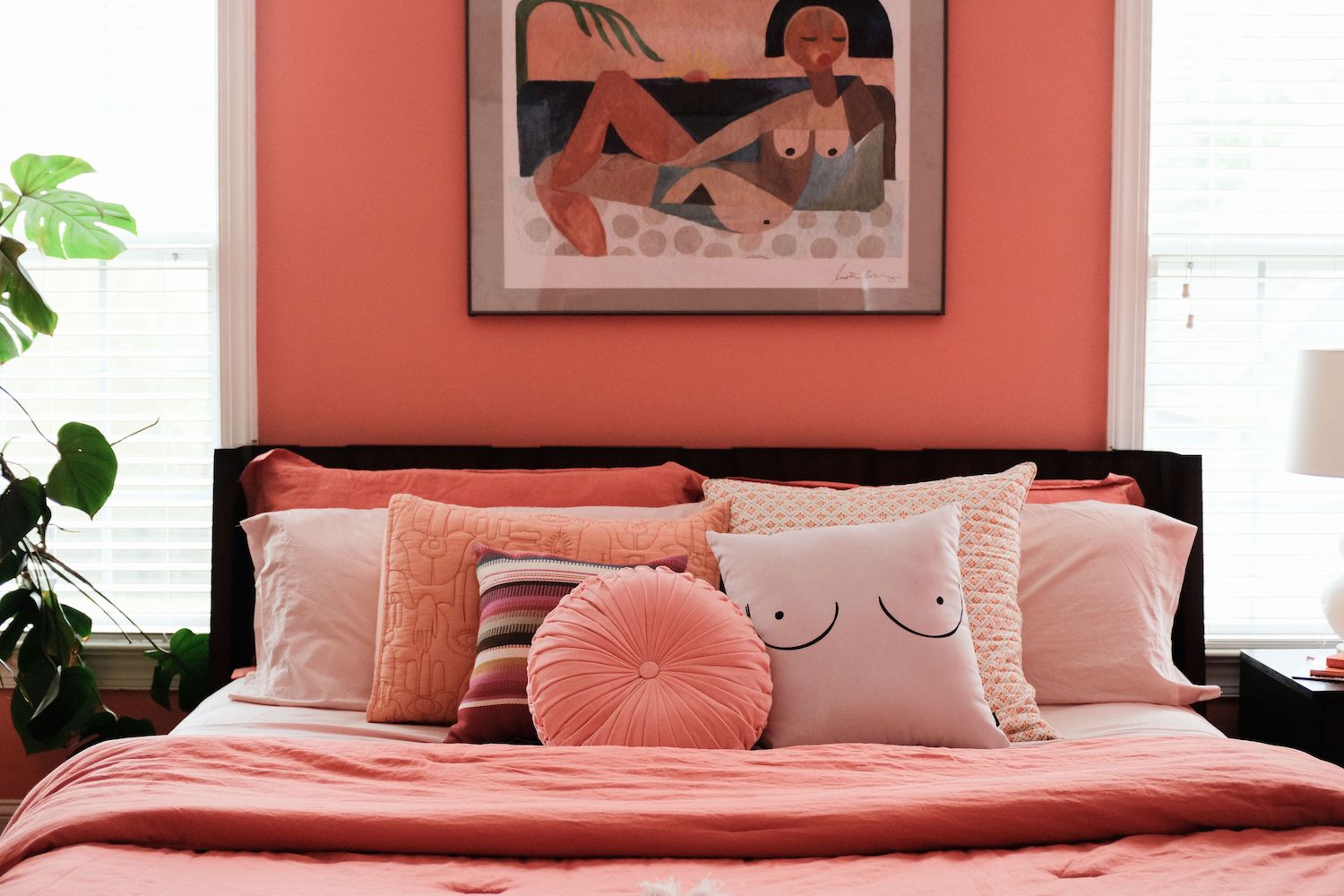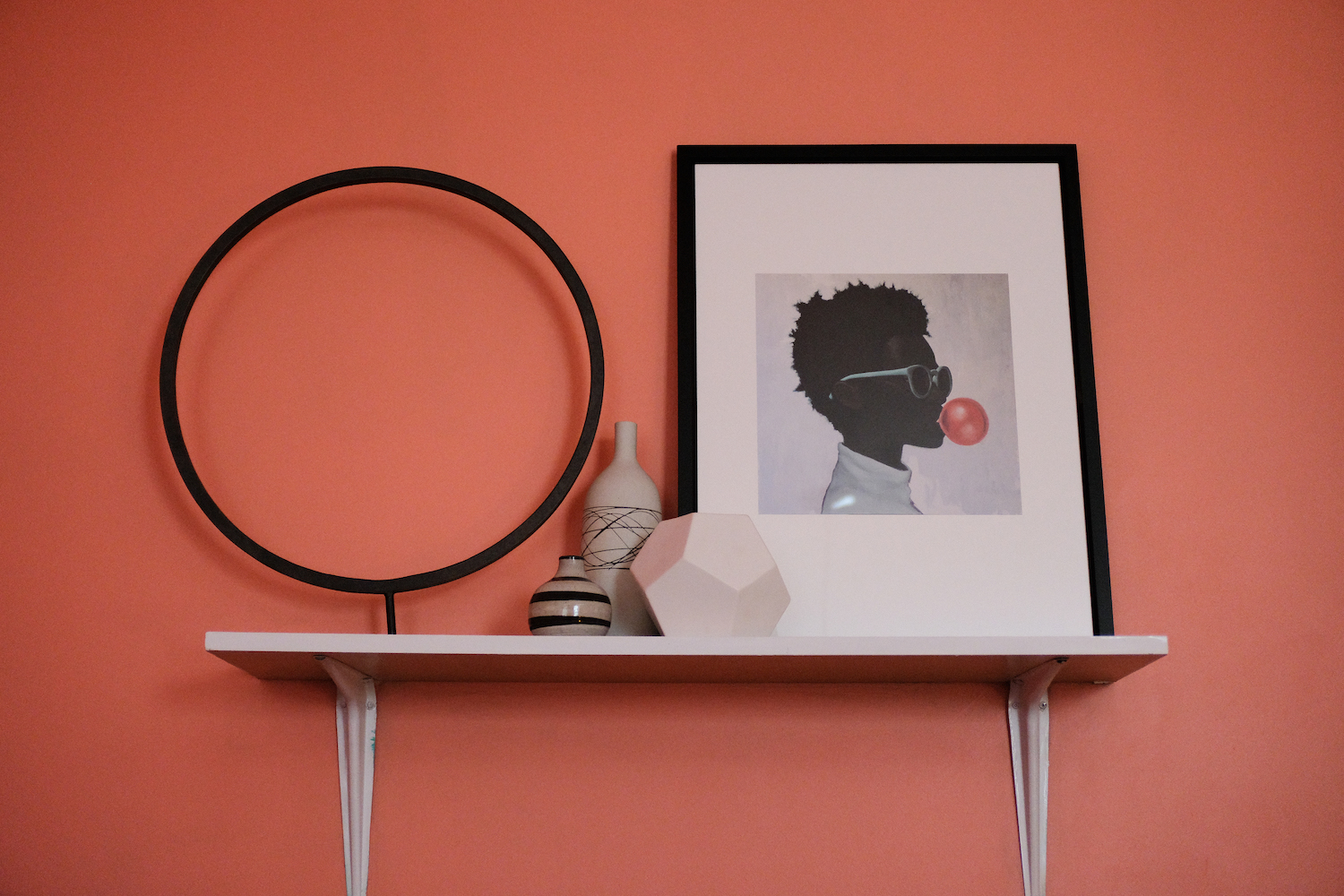 What advice can you offer us on avoiding "décor discordance"?
Is there such a thing in maximalism?
True! Finally, what are the must-haves (or must-knows) for embracing interior maximalism?
Maximalism is about self-expression and telling your own story in your spaces. Just be YOU!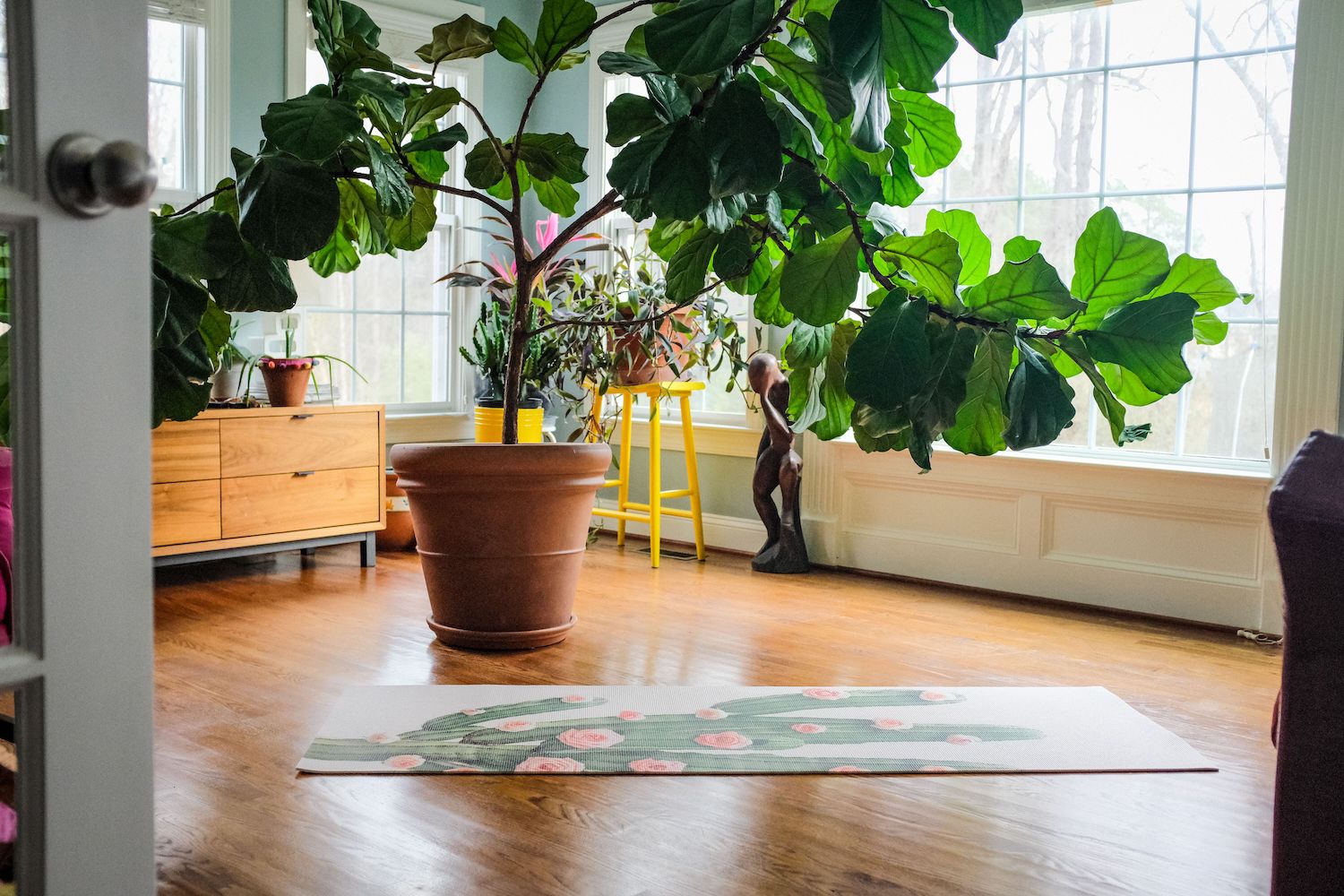 Blake's work has been featured around the web and in printed publications such as 'Better Homes and Gardens,' 'HGTV,' and 'Small Space.'
Photos by Lea Hartman
(@leahartmanphoto)
Sunshine x Stripes Throw Pillow
Impossible Contour Map Throw Pillow
Giraffe Palm Springs Framed Art Print
by Paul Fuentes Photo
$102.99
Flock of Birds Floor Pillow
Crazy Plant Lady II Framed Art Print
Boobs Throw Pillow
by Natalie Catalina Print Shop
$29.99
How Far is a Light Year? Framed Print
by Alexander Grahovsky
$73.99
Shape Study #2 Framed Print
CACTUS AND ROSES Yoga Mat