If you've ever used a shared workspace, you know they can feel hospital-waiting-room sterile, or trying-too-hard hip, enter Breather, a workspace provider whose rooms are a refreshing inhale of sleek design and effortless comfort. Available in ten major cities (and growing!), Breather strives to provide smart, satisfying meeting spaces for business teams and travellers alike. And what's really cool is that each space is outfitted with a variety of artwork created by S6 artists! We sat down with Amy Johnson, Breather's location design manager, to discuss her approach to decorating hundreds of workspaces, her love for the sincerity of Society6, and Alien-inspired architecture.
How does the location (city, country) influence the aesthetic for each particular space?
Every time we move in a new city we create a mood board specific to the area. We take inspiration from what's happening in interesting local restaurant and hotel design as well as emerging designers from the city. After that, we let ourselves be influenced by the building, the area or just something amazing that someone saw on Instagram that morning.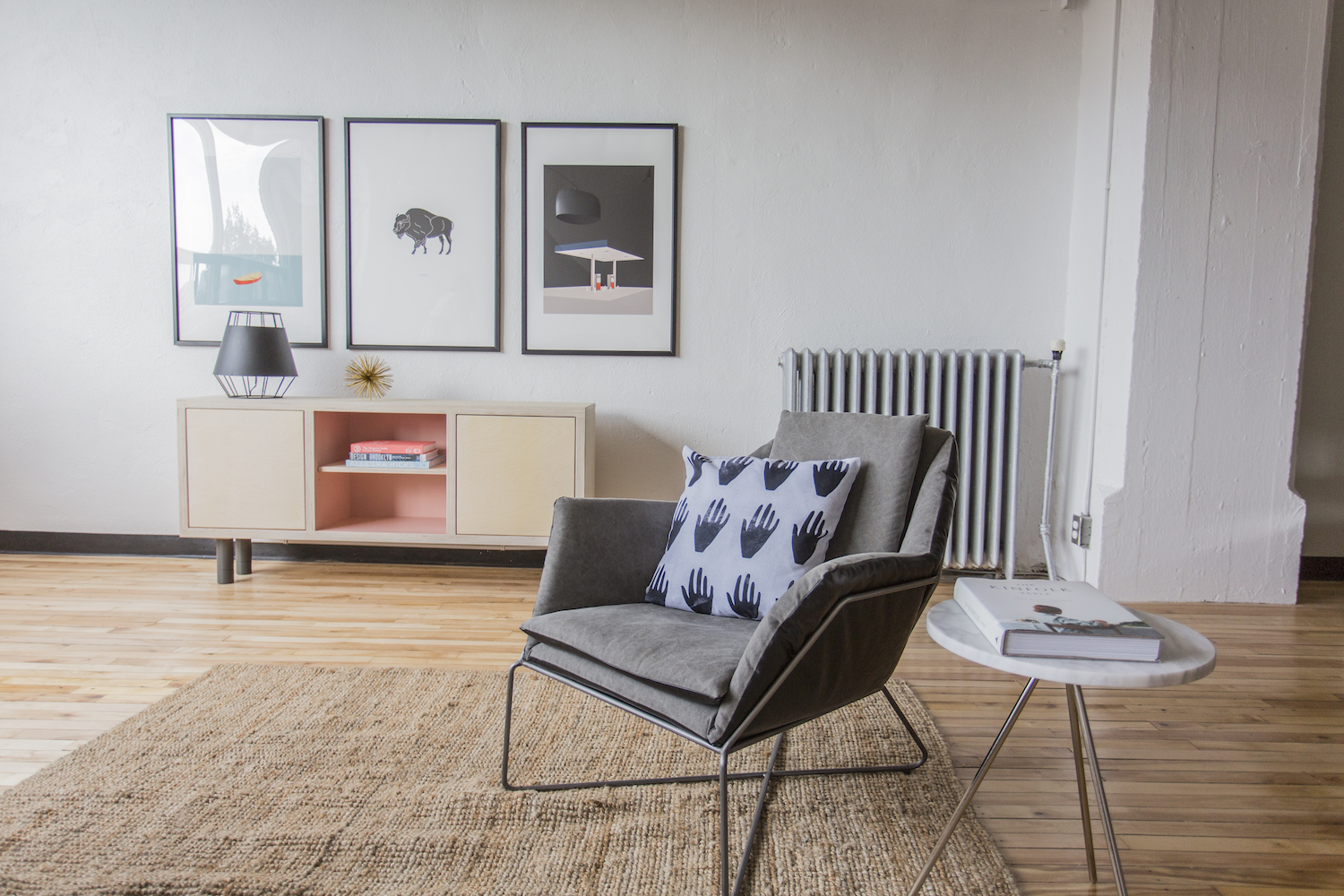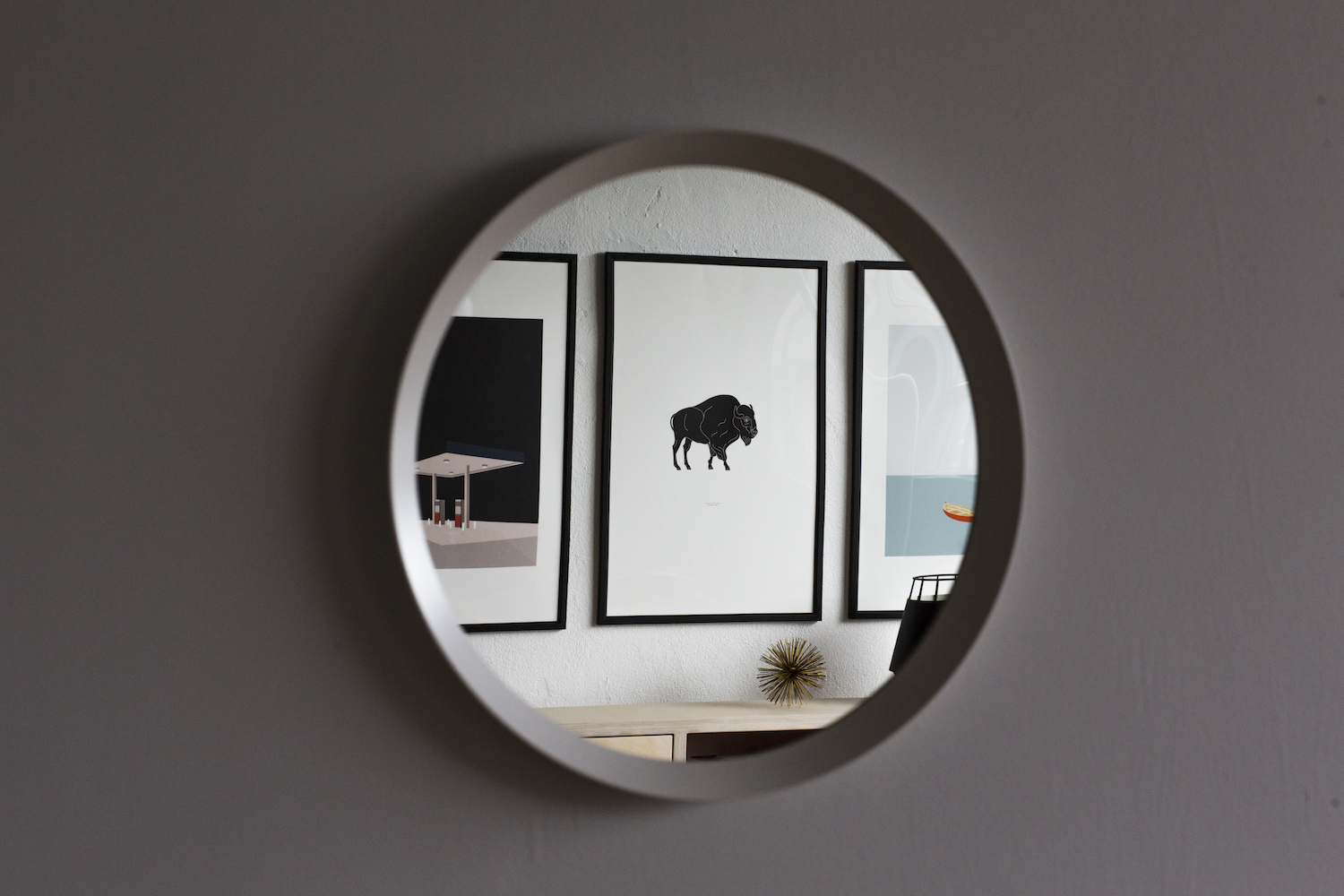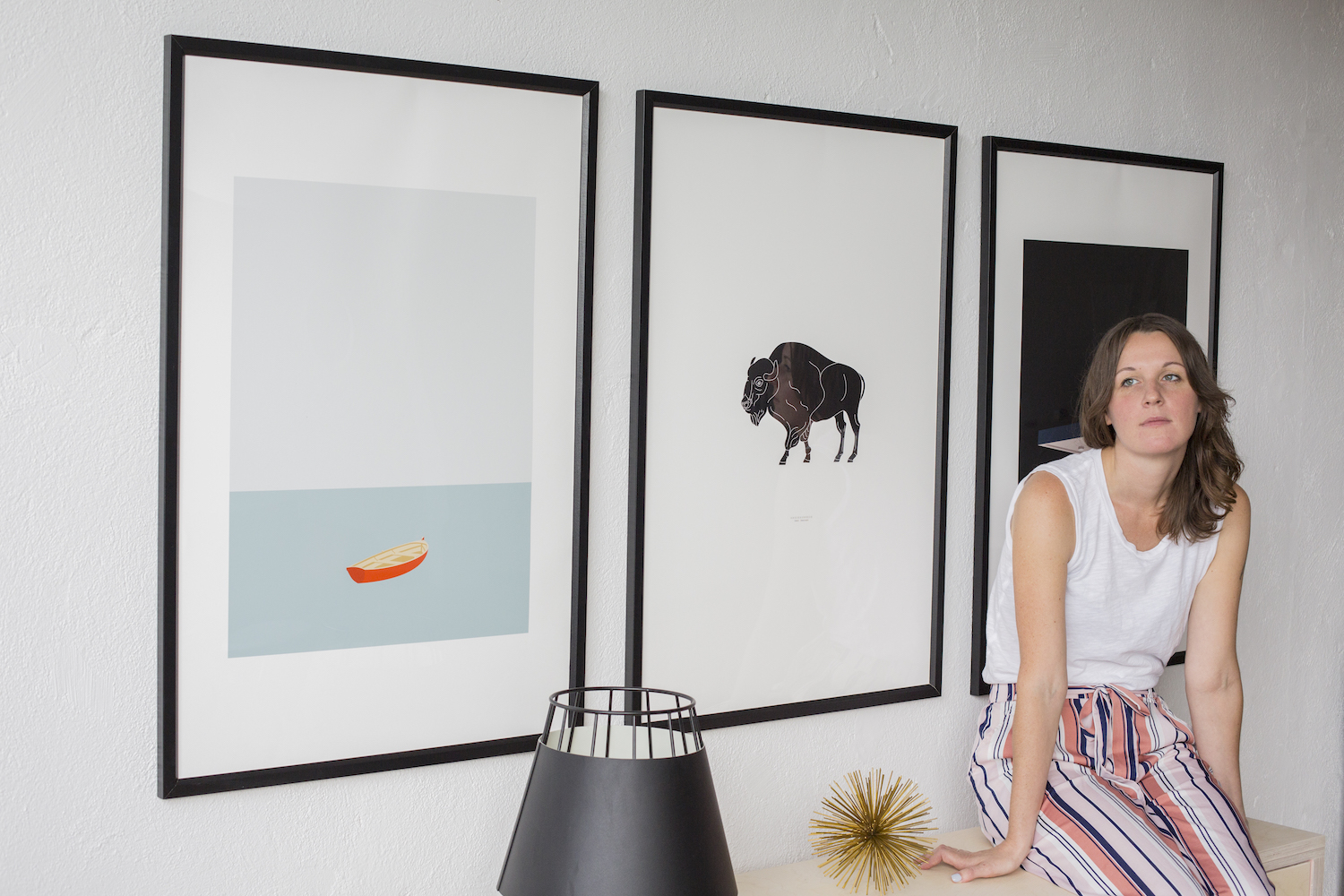 Do you think it's more important for a space to be relaxing or productivity-inducing?
We aim for both as often as possible, the majority of our spaces have a full lounge area in addition to a large work table so people can have the flexibility to work wherever they're most comfortable. Personally, I'm most productive on my couch, even more so than at my desk! I think that's part of the beauty of Breather, you get both, a simple clean space that's equal parts uncluttered for focus, but still thoughtfully designed for comfort.
You choose different products for every Breather space, how does Society6 help you keep things fresh?
When it comes to art, that's something I really try not to repeat from space to space. I see it as the finishing touch, the jewelry that makes the space special. My amazing designers, Sophie Fidler and Kyle Goforth, design about a space a day with the products I source, so we're always moving at an incredible speed. To be able to find such great variety on one site is indispensable to the way we work. And, I'm incredibly picky about artwork. There are a ton of wholesale art suppliers out there, but the art doesn't feel real because it isn't. I appreciate that Society6 has the same kind of enormous marketplace as a wholesaler, but I know that an actual person created every piece because it meant something to them.
When decorating a room, what are you most inspired by? Fashion? Architecture? Nature?
I'm hugely inspired by textile and graphic designers when finding a jumping off point for our spaces. Even with how quickly we design, there's always a special piece in each room that was the catalyst for the rest of it. Sometimes it's as simple as a color combination that I've been wanting to see in a space. For example, I'll say to the team "Try this thing with that thing!" just because I want to see a room that perfectly blends mustard, pink and light grey.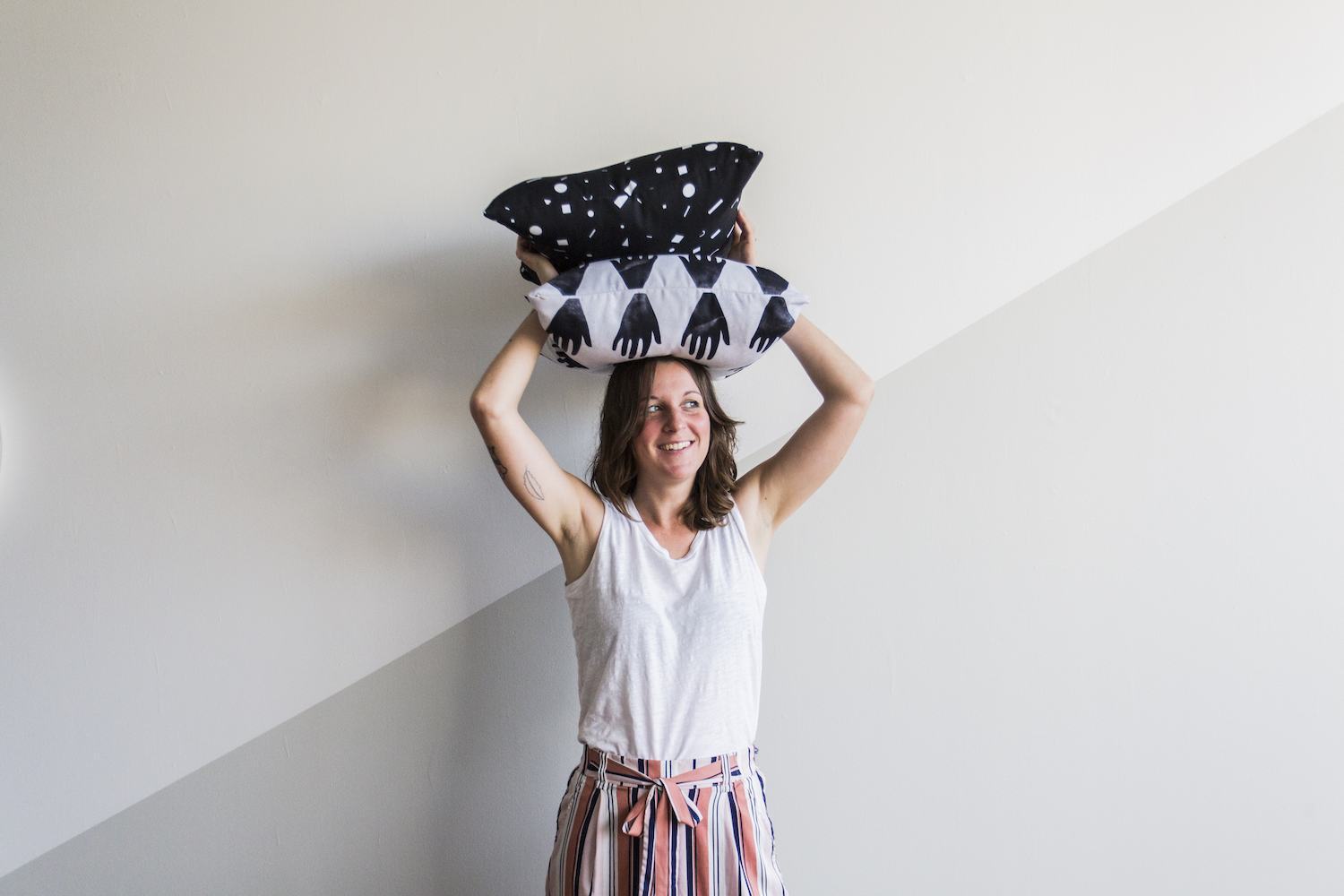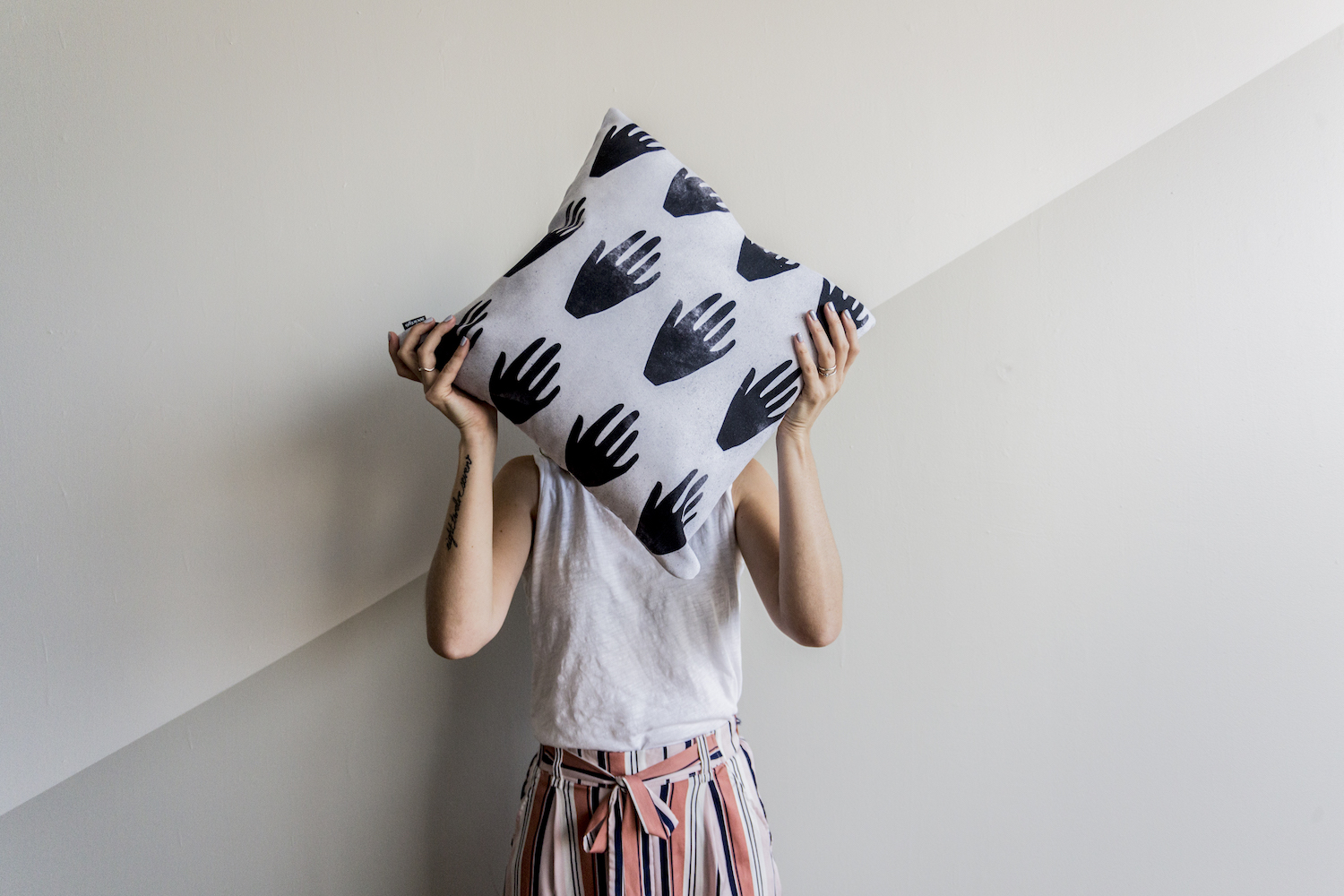 What does your own workspace look like? Do you implement your own favorite design elements into the spaces you create?
Our office is pretty lovely, I have a direct view of the mountain in the centre of Montreal right outside our big windows. Breather's DNA is a very specific thing that has been honed over time, but I absolutely inject my own taste into my buying and overseeing the designs of the spaces. I encourage the designers to do the same while maintaining the essence of Breather's style. That's how we keep it interesting! I can tell a Kyle-room from a Sophie-room from the rooms myself and other designers have done previously, but to the outside eye they all look like "Breathers".
What's the most challenging part of designing for temporary workspaces?
Staying (somewhat) serious. My personal taste veers a little more towards the "so ugly it's beautiful" and the "so irreverent it's amazing", so putting things through the filter of "this room needs to be usable for everything from a pop-up shop to a photo shoot to a super-duper-serious business meeting" can sometimes be a challenge. That being said, we still try to stay pretty light and playful with the designs. We're not creating a stiff environment, but perfect balance of fun and seriousness.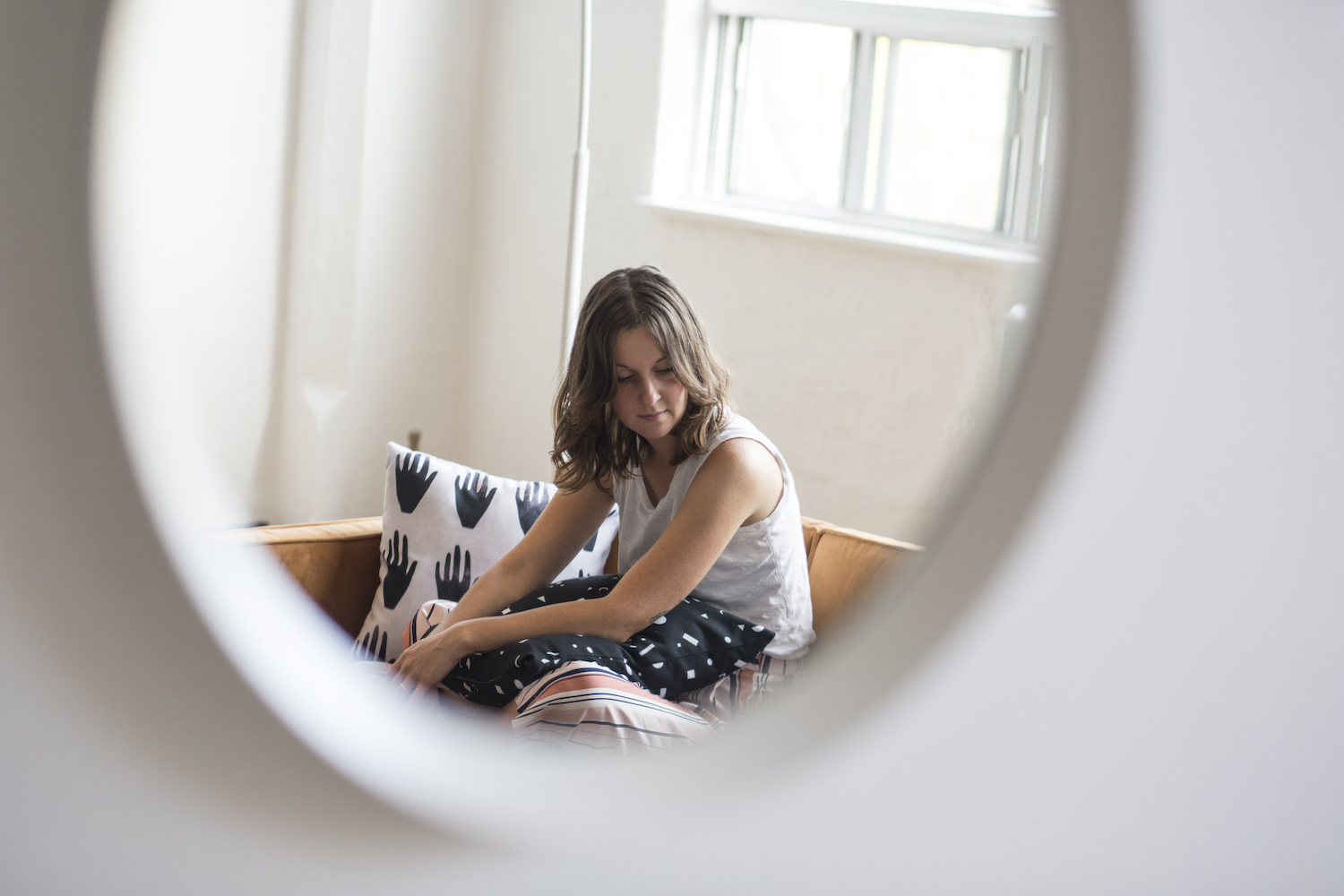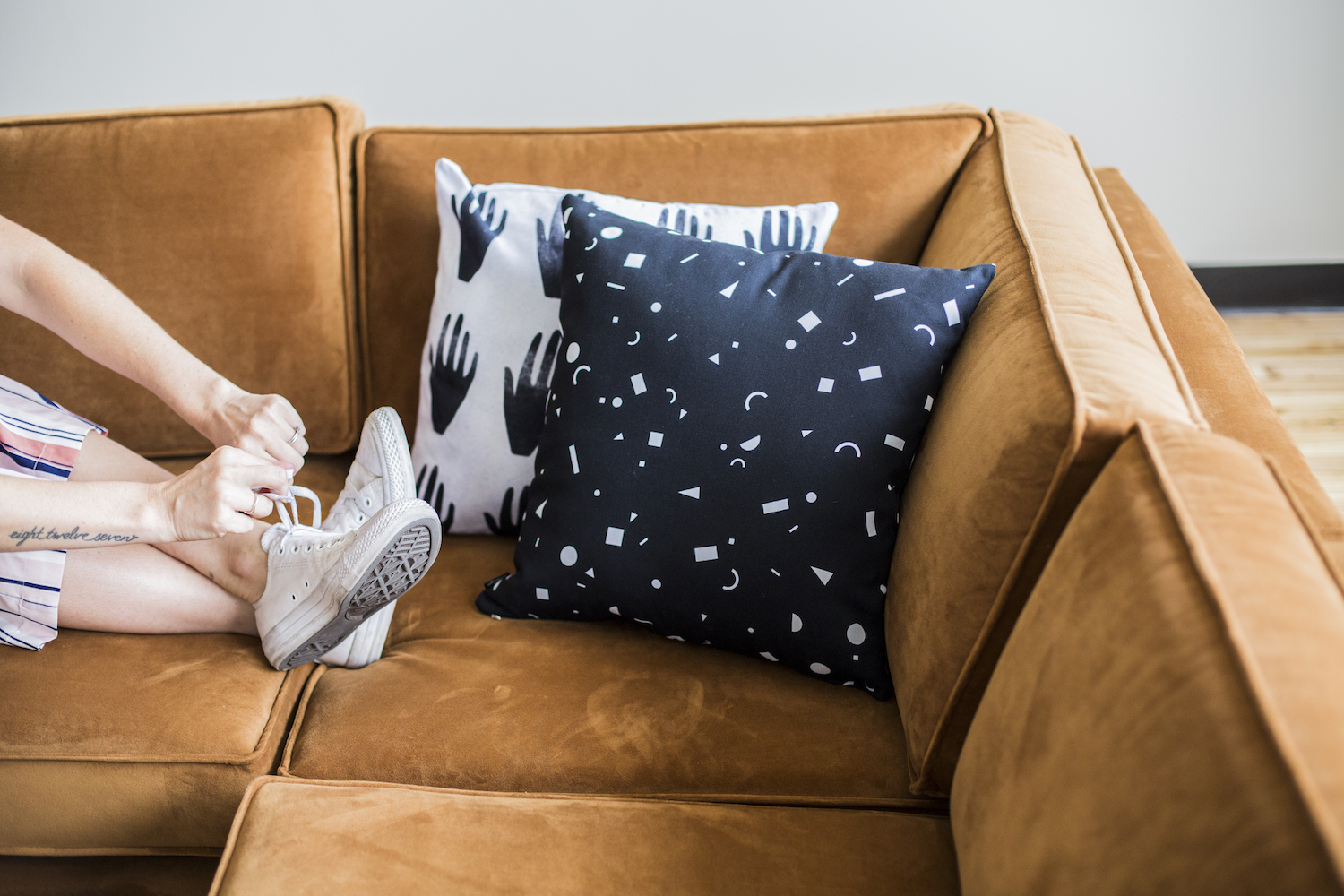 What's your favorite room you've ever been in? 
Hands down my favourite room I've ever been in is the upper studio at the Integratron in the desert near Joshua Tree. The building was built by George Van Tassel  who claimed it was capable of time travel, rejuvenation and anti gravity. He got the plans "transmitted to him from an alien source" in the 1950's. It's an acoustically perfect wood dome structure and the women who own it now run sound baths where you lay on the floor while they play crystals bowls. The shape of the room makes the sound so loud that it's impossible to think. It's incredibly weird and architecturally amazing!
You're setting up a room: what's the first song you blare to get you going?
I've been looping Angel Olsen while I work lately. She has an insane strength to her voice that makes me feel like I've got things under control.