It's officially beach season (well, in Southern California, at least) and with the addition of our new beach towels we asked professional beach-goer, world's most stylish dad and co-founder of Aloha Beach Club, a menswear line and lifestyle brand located in Oahu, Hawaii and San Diego to share the top beach essentials he packs for a chilled-out afternoon with his fam on Coronado Island.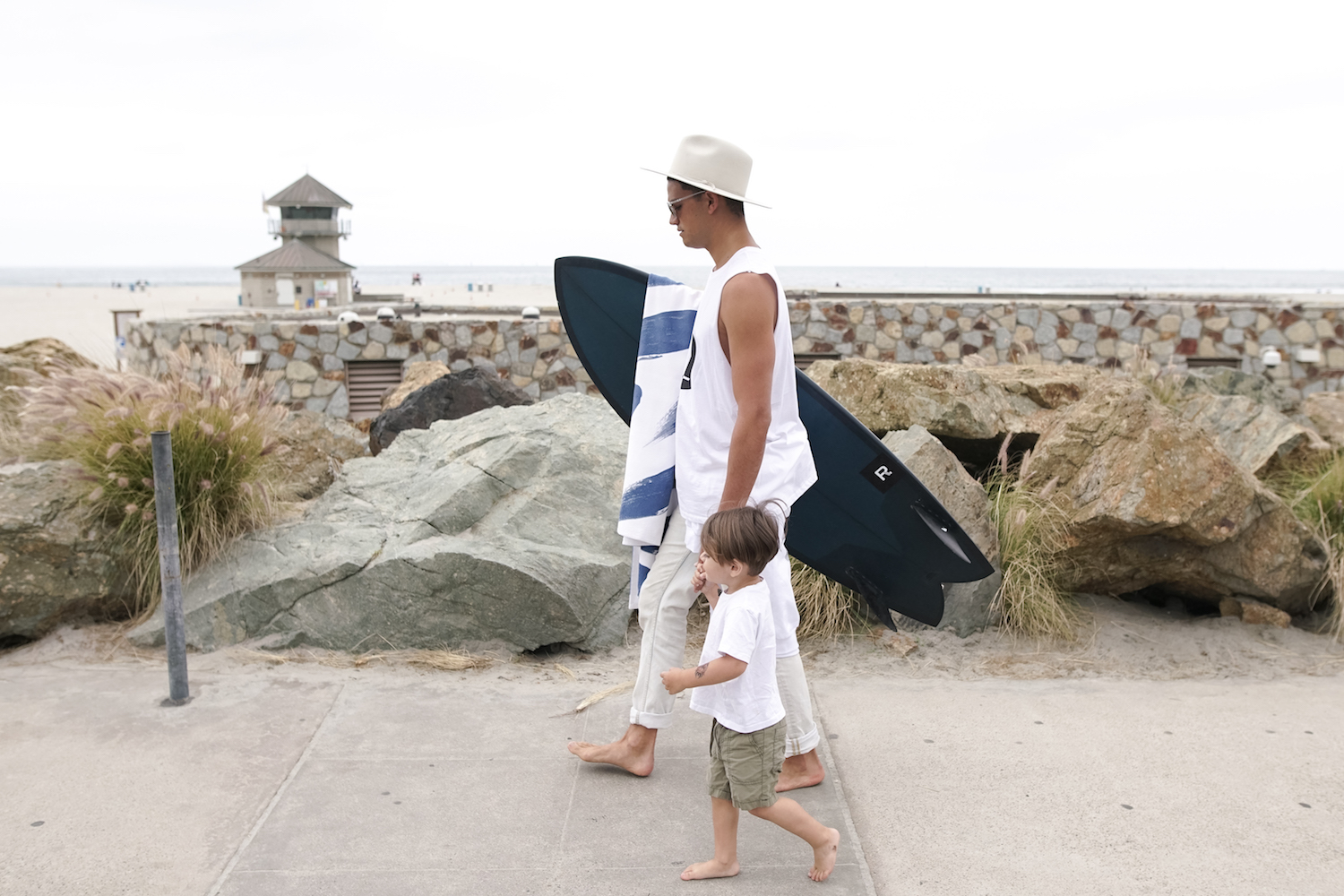 Hello! My name is Kahana Kalama and I am the co-founder/creative director of Aloha Beach Club. I was born into a family of watermen on the windward side of Hawaii, so I learned to swim before I could walk. My earliest memories are at the beach and it continues to play a huge role in my life. It's been the one constant in my life as I split time between Hawaii and Southern California, so my family and I are pretty well-seasoned beach goers.
With two groms it's easy to get bogged down by over-packing so my wife and I have made it our mission to pack as light as possible for everything we do. But when it comes to a beach trip there are some things you can't forget. No trip to the beach would be complete without the following beach essentials.
Beach Towels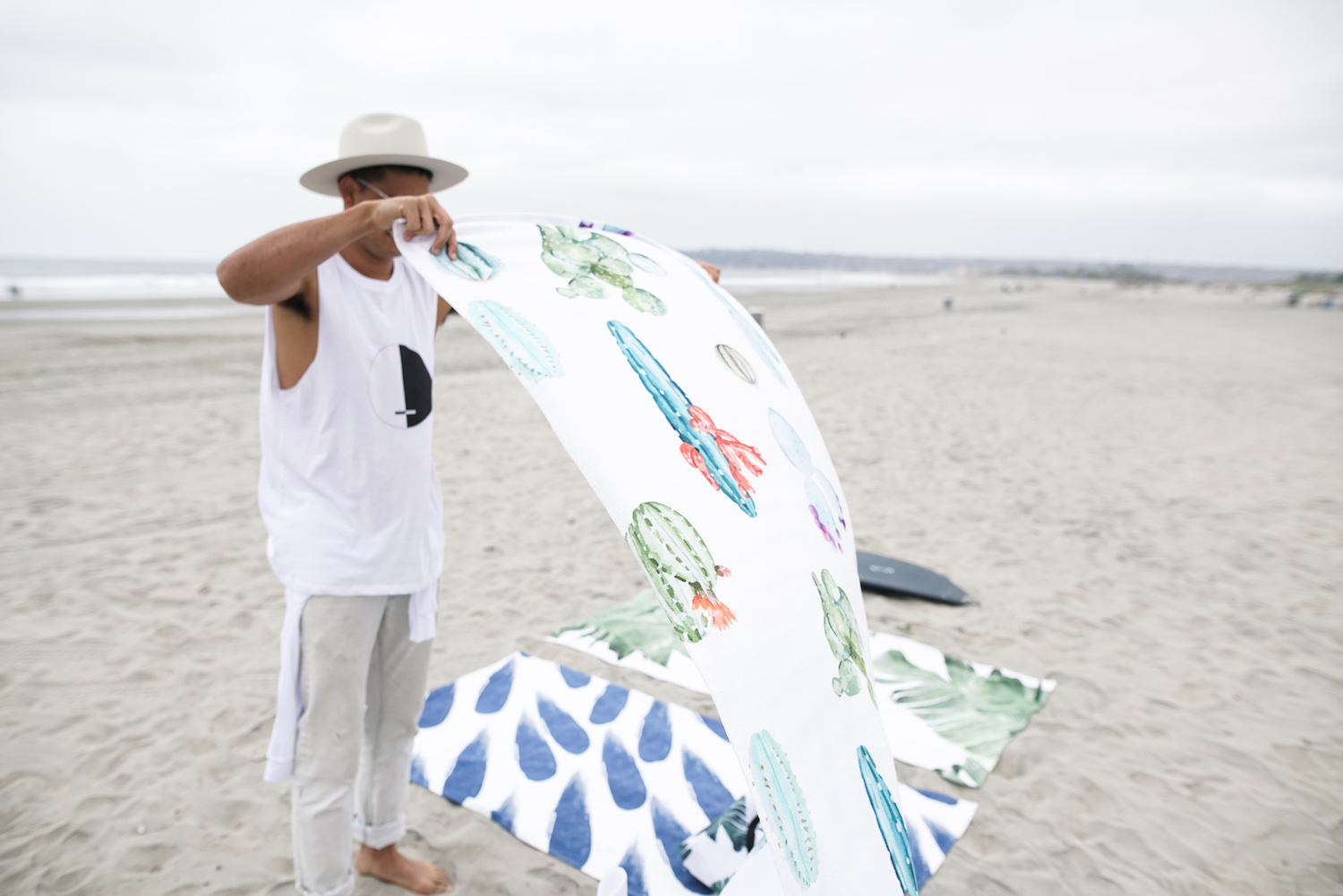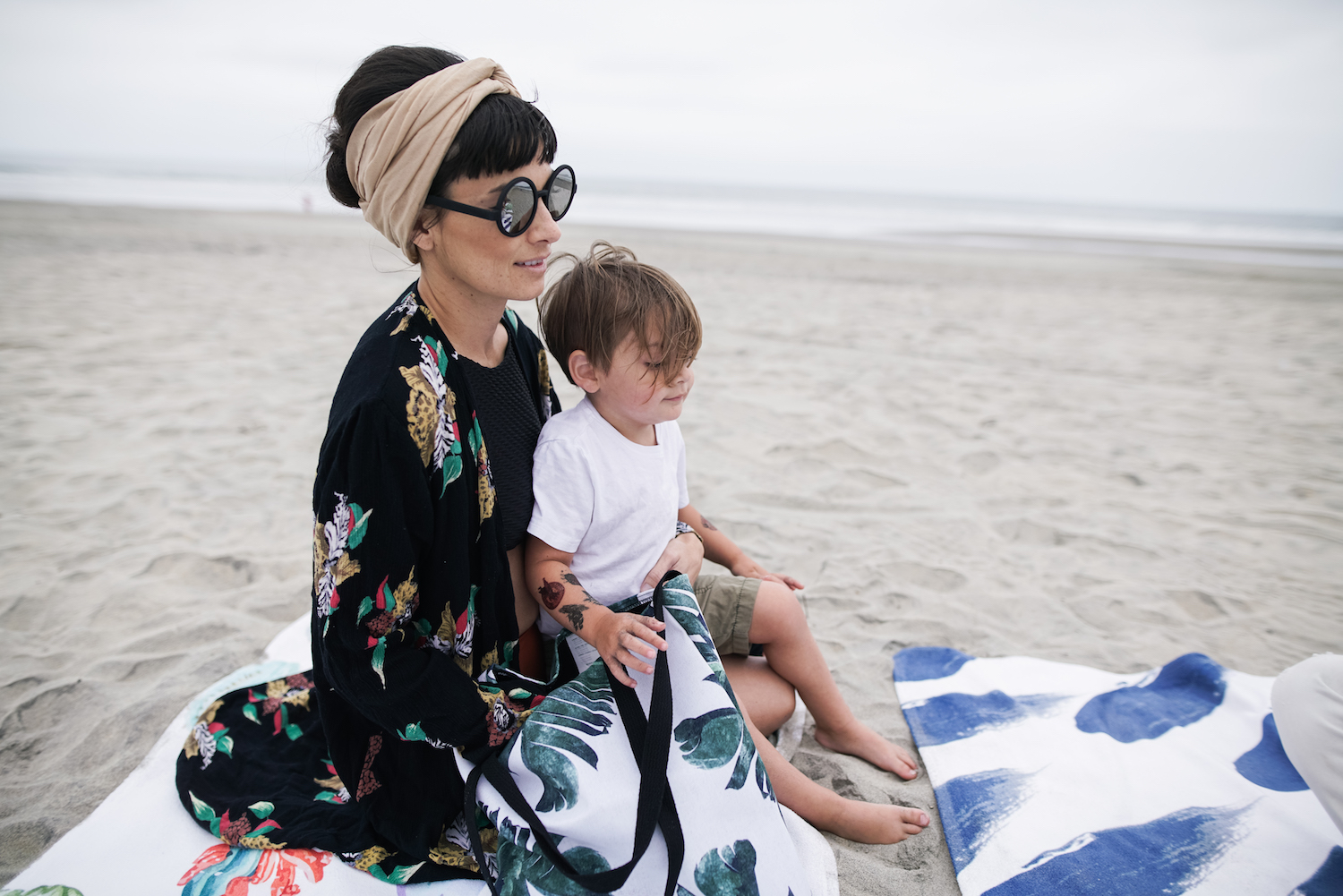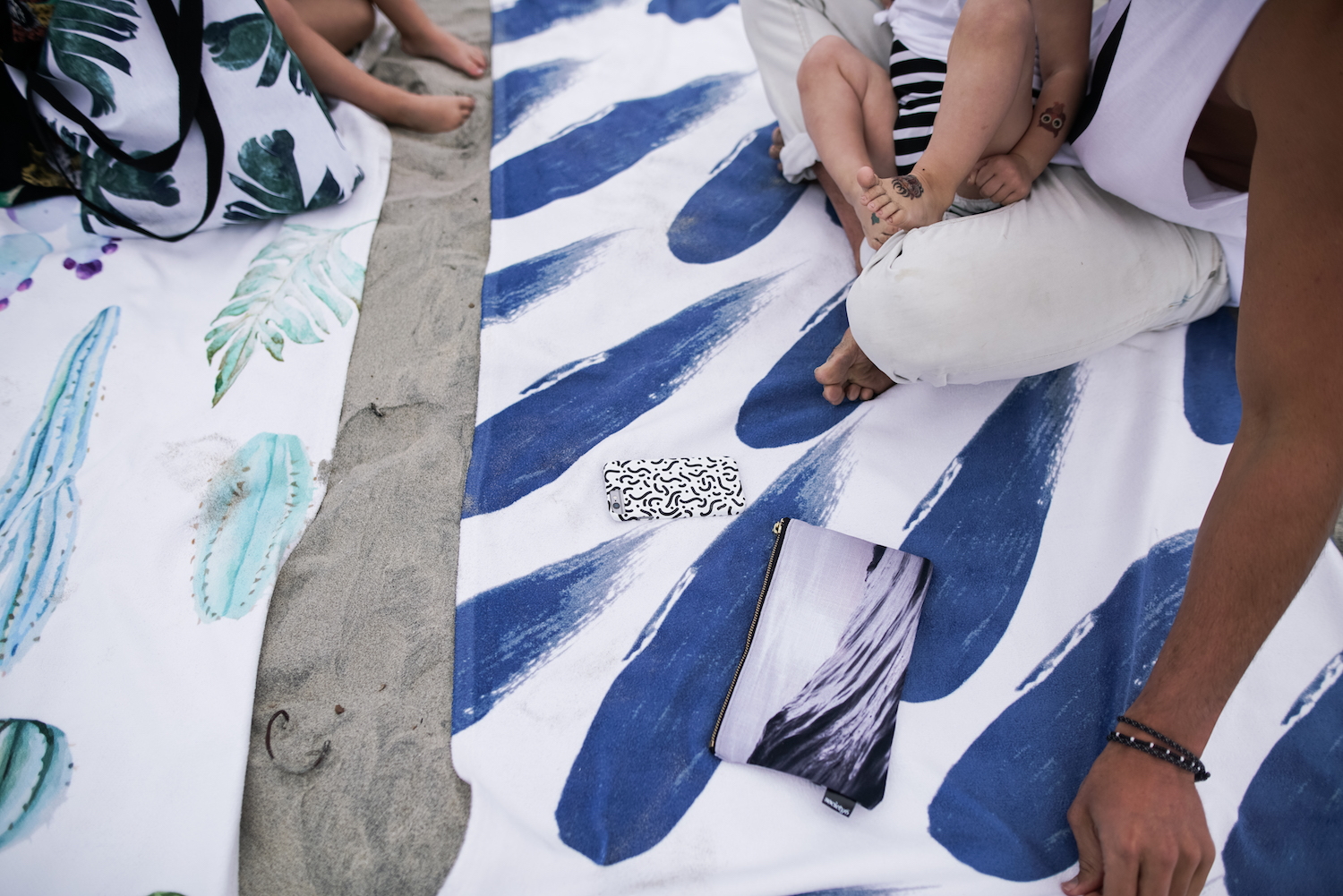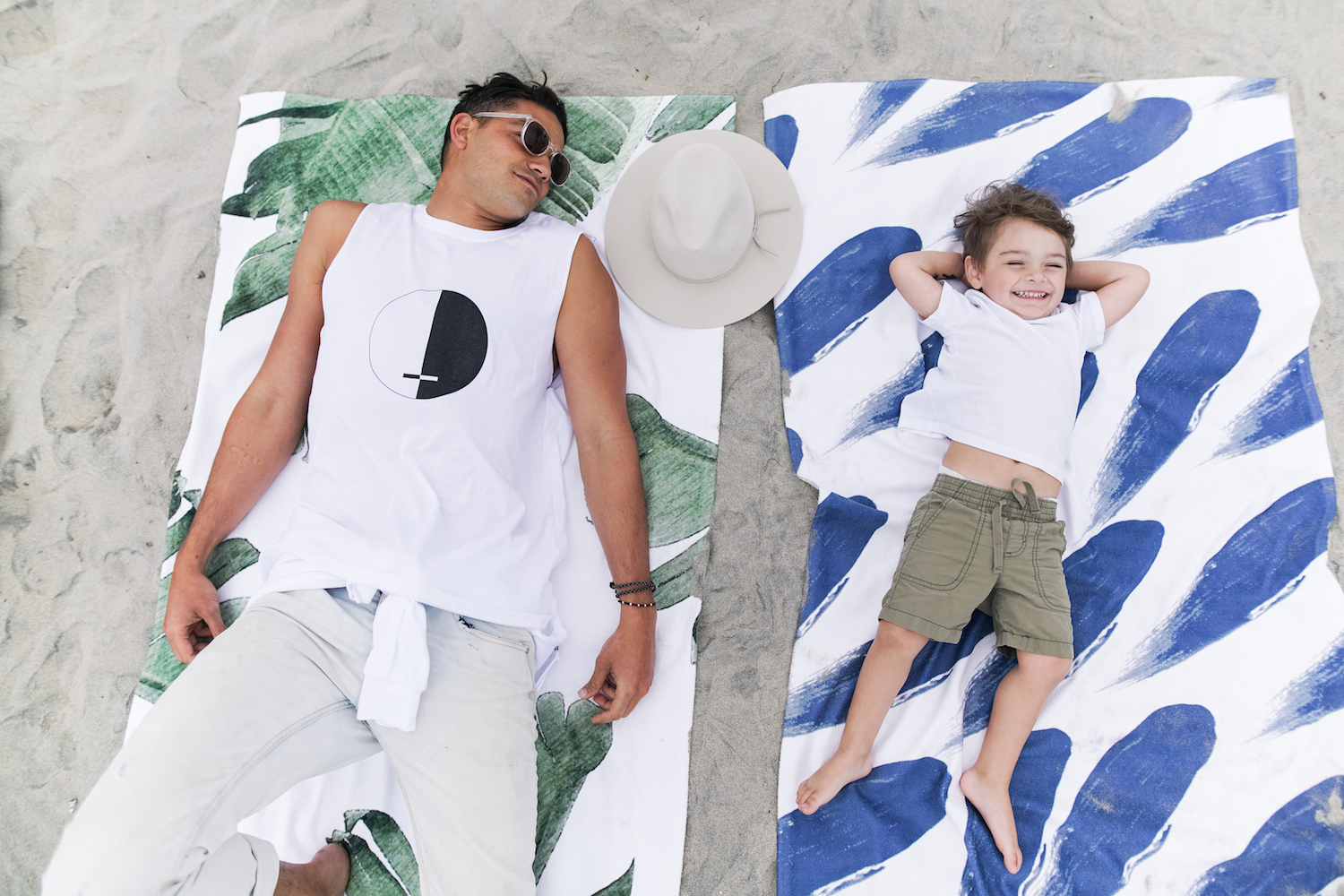 Beach towels are probably the most important thing to bring to the beach besides sunscreen. One of the things I really loved about Society 6's graphic towels is their generous size. They're huge! Soft and substantial enough to wrap and keep warm on a chilly California afternoon and big enough for the family to sprawl out on for some rest and relaxation.
Beach Bag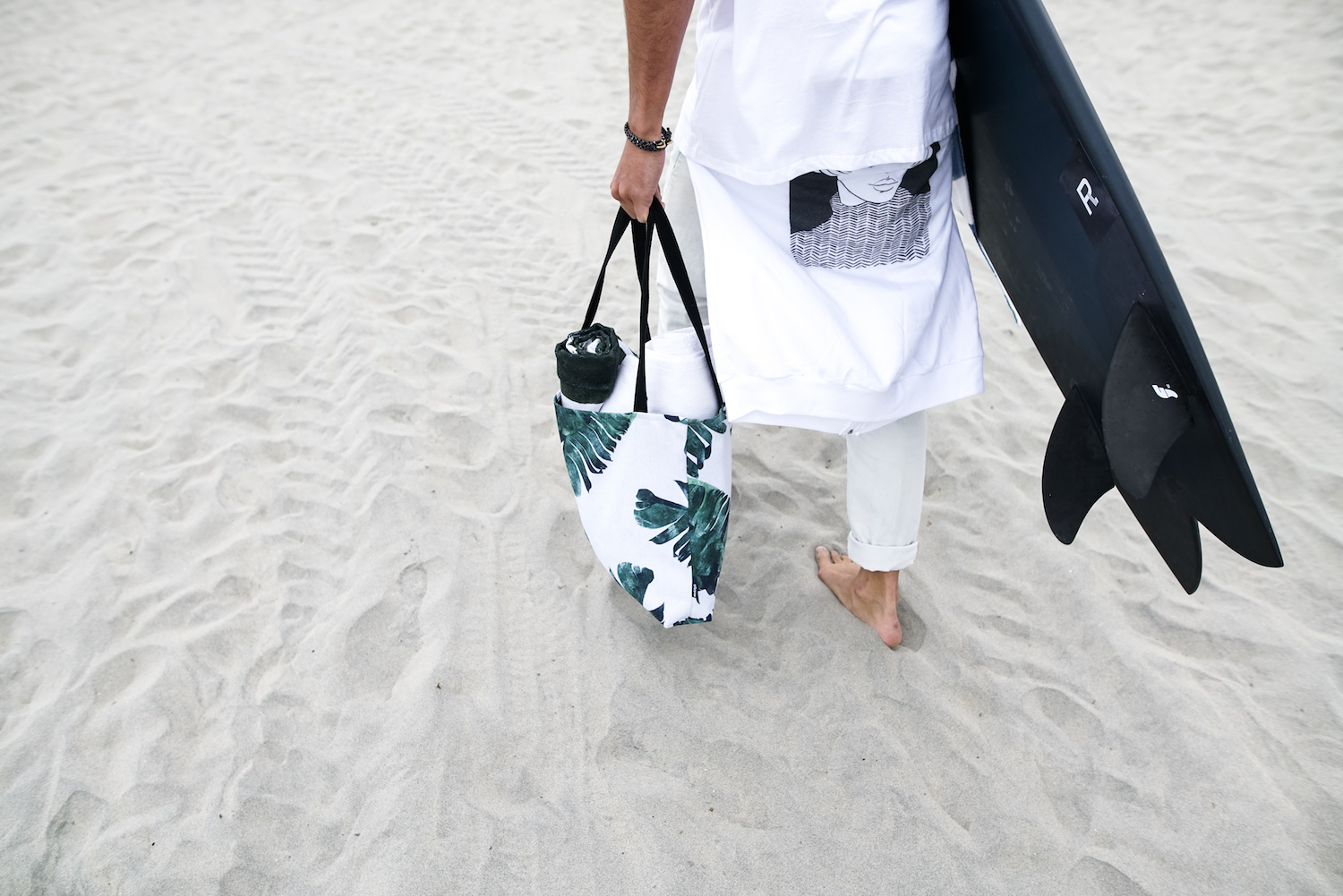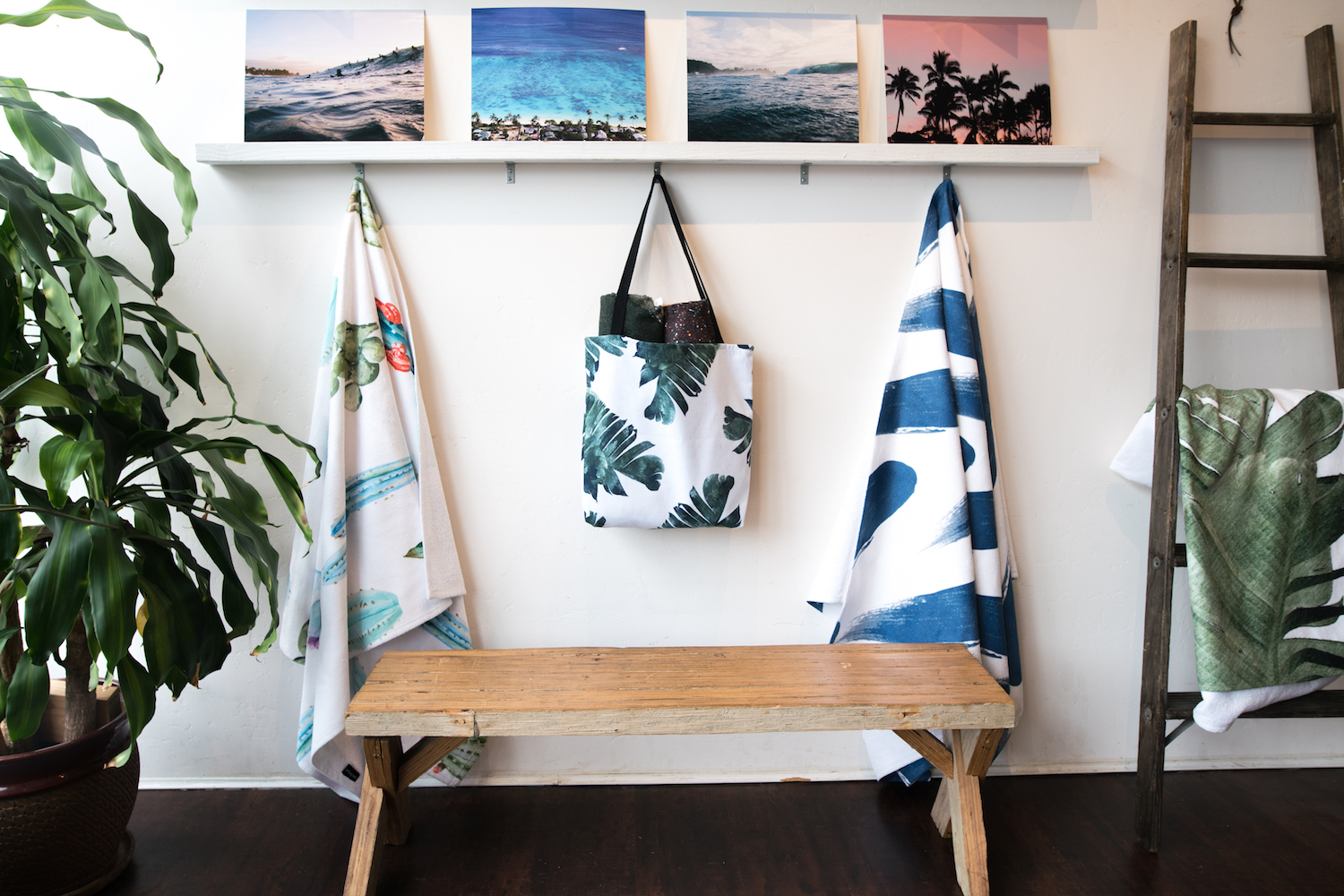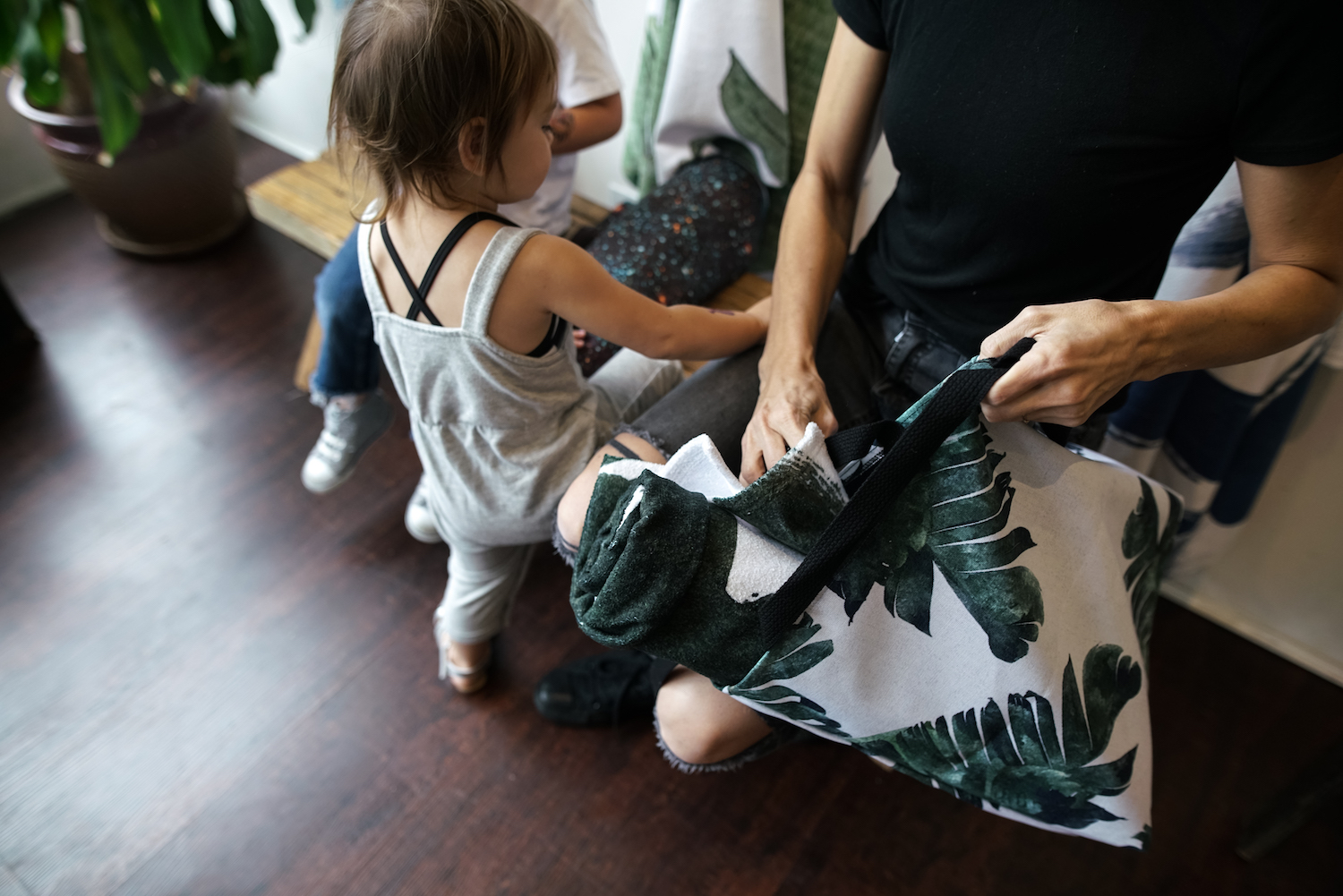 It always amazes me how much stuff it requires to take your kids anywhere. Between snacks, toys, books and probably other things that I'm forgetting and my wife most definitely has not, there's a lot to consider. Having a good beach bag is the key, and bonus if it's got a rad design and not a reusable grocery bag (because that's something an amateur beach-goer would bring). Always gotta make sure your style game is strong.
Travel Mug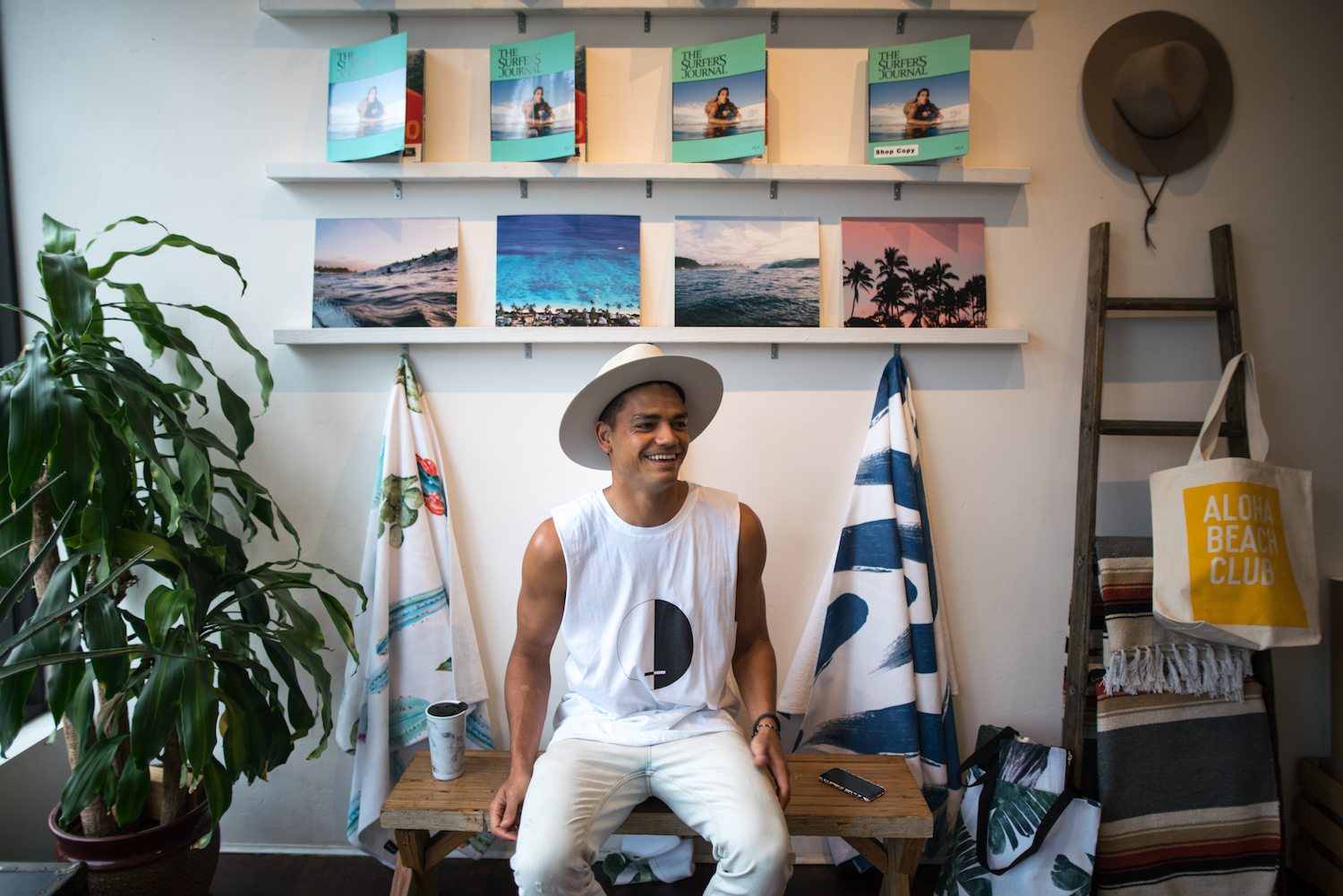 Coffee is pretty much one of my favorite things in the world and the Society6 travel mug is a convenient and environmentally friendly alternative to a disposable cup. The best part about these travel mugs is how easily they transition into an optimal stealth carrier for my other favorite beach beverage: beer.
Keep it simple and bring the essentials and any trip to the beach will be a good one.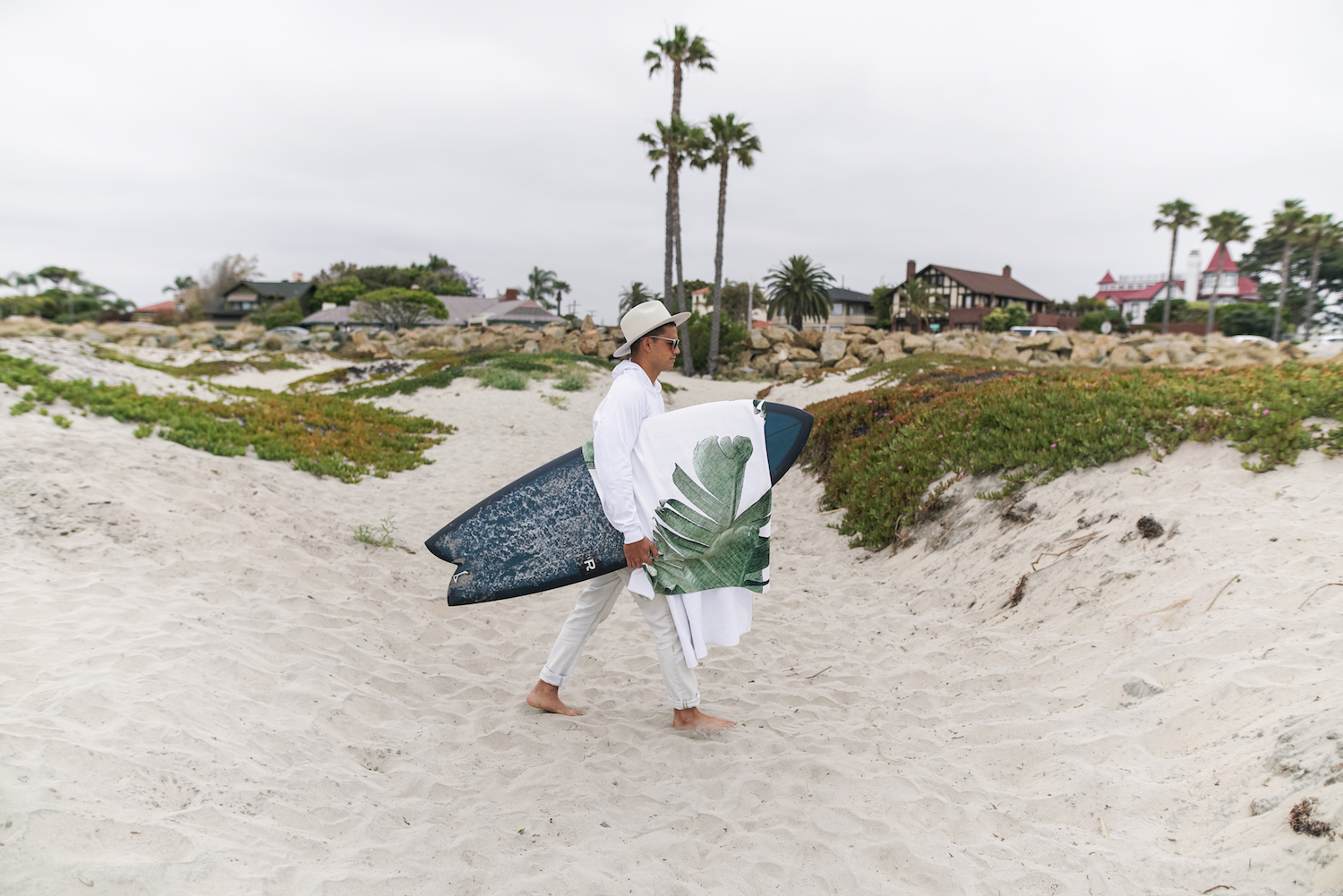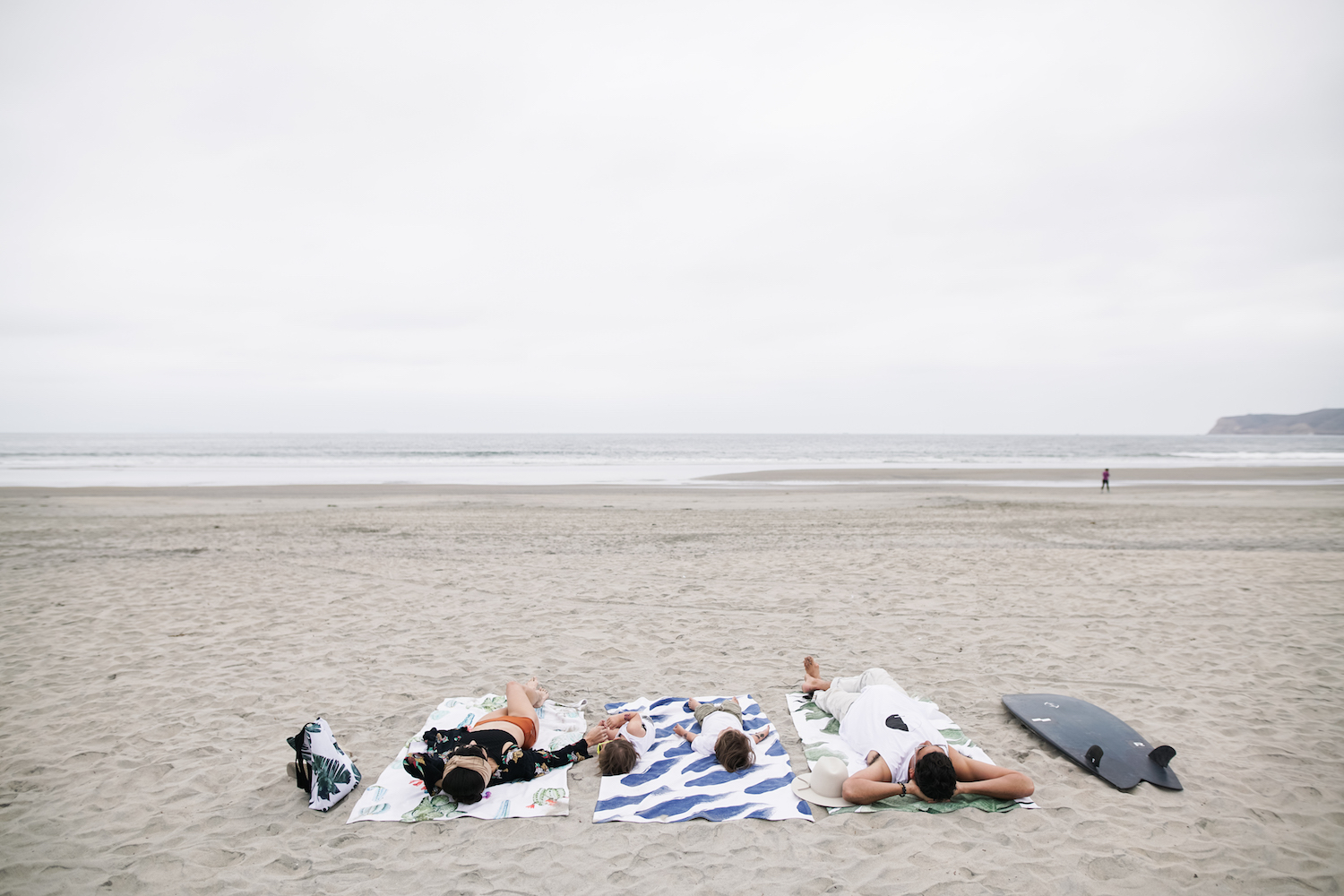 Rain Drops Beach Towel
86
tropical forever Beach Towel
335
Banana Leaf Tote Bag
3898
Motion of Water Carry-All Pouch
494
by Nicklas Gustafsson
$19
Banana Leaf Beach Towel
3898
I wanna be a cowboy 3 Tote Bag
205
SUMMER MERMAID Beach Towel
3171