Ilham Rambe's digital collages fracture reality with a disturbing beauty.
Each is punctuated by a bold color palette and subversion of traditional art subjects—the female form, flowers, landscapes and the like. We spoke with the Indonesian artist who covers our latest Art Quarterly 2.4 to find out more about his unique artistic voice and his advice to artists looking to find theirs.
How does it feel to have your work on the cover of a print magazine?
Hmm, to be honest I'm very excited about this opportunity. I always want many people to enjoy my work. I feel grateful, and finally I can tell stories and share my personal feelings to many people.
Tell us a bit about your very specific color palette—what continually draws you to these hues?
Things I've experienced in the past, feelings I've felt, tastes—I translate all of these things into colors or other visual elements.
Your work often includes a subject with their face obscured, is there any specific meaning behind this?
In my opinion, the face is just a mask for us, an identity, a loaned one. It's a mystery. Sometimes it looks honest, sometimes it looks fake. That's what I try to portray in my works so that people can enjoy and understand the mysteries with their own perspective.
How long does each intricate piece take you to finish?
It all depends on my mood. Sometimes I can finish it in a couple of minutes, sometimes it won't be done for days.
Do you have any advice for artists who want to stick to their own creative style but also be commercially viable?
Don't be afraid of your own style. Skill is something that can be developed, but taste is the key point. There are a lot of great artists out there, but only a few have really original taste.
What, to you, is the most rewarding thing about the process of art making?
I can be myself and I can express something honest through my art. I feel very intimate with it.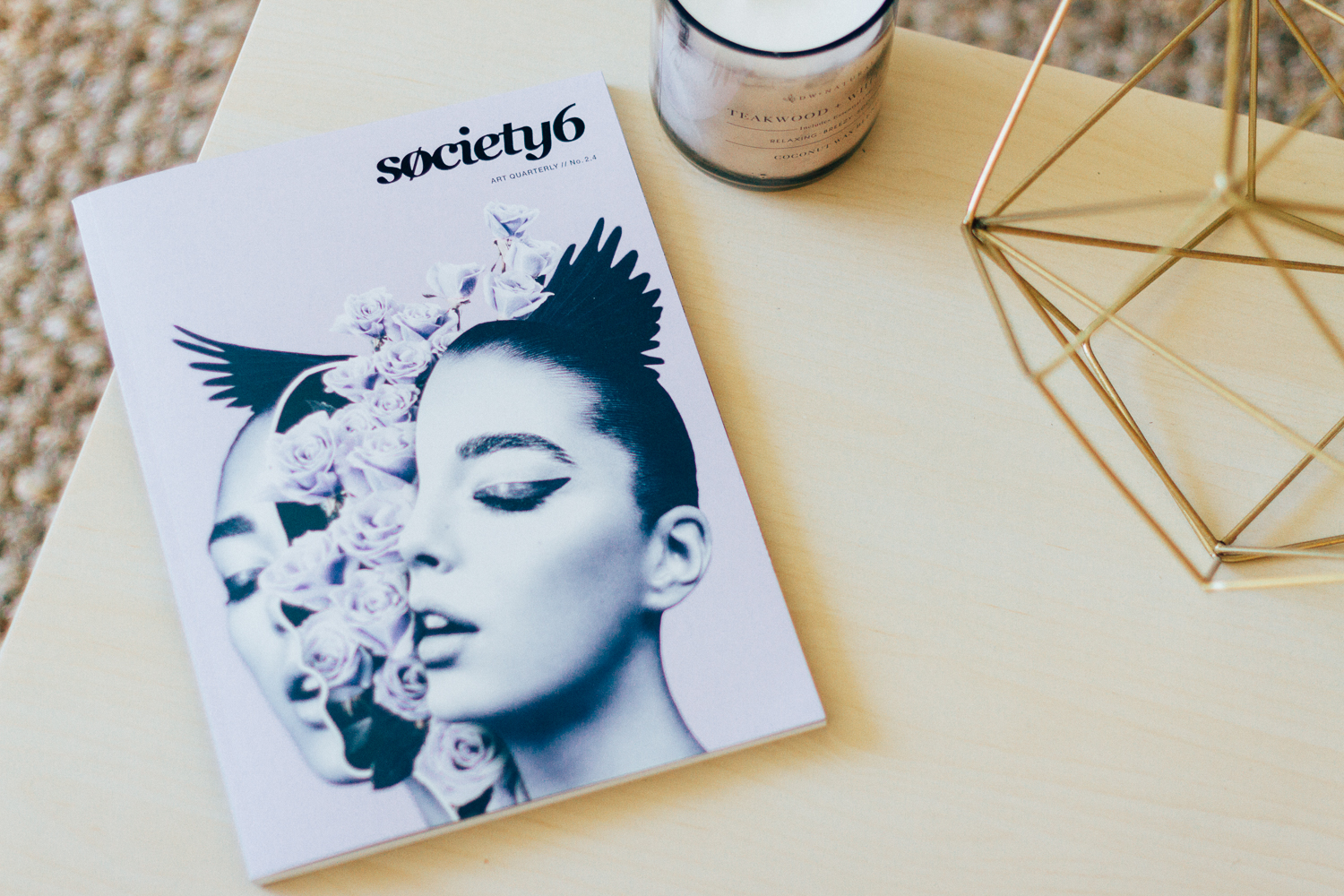 The Overload Canvas Print
Spring Breaker iPhone Case
Shendelzare Silkwood Framed Print
Dead Flowers Throw Blanket