Introducing our all-new acrylic trays and boxes, both clear winners for all your serving and storage needs.
These unique, chic companions to our bamboo serving trays are perfect for those after a sleeker, more modern look. Here's everything you need to know to get these in your shop and ready to go: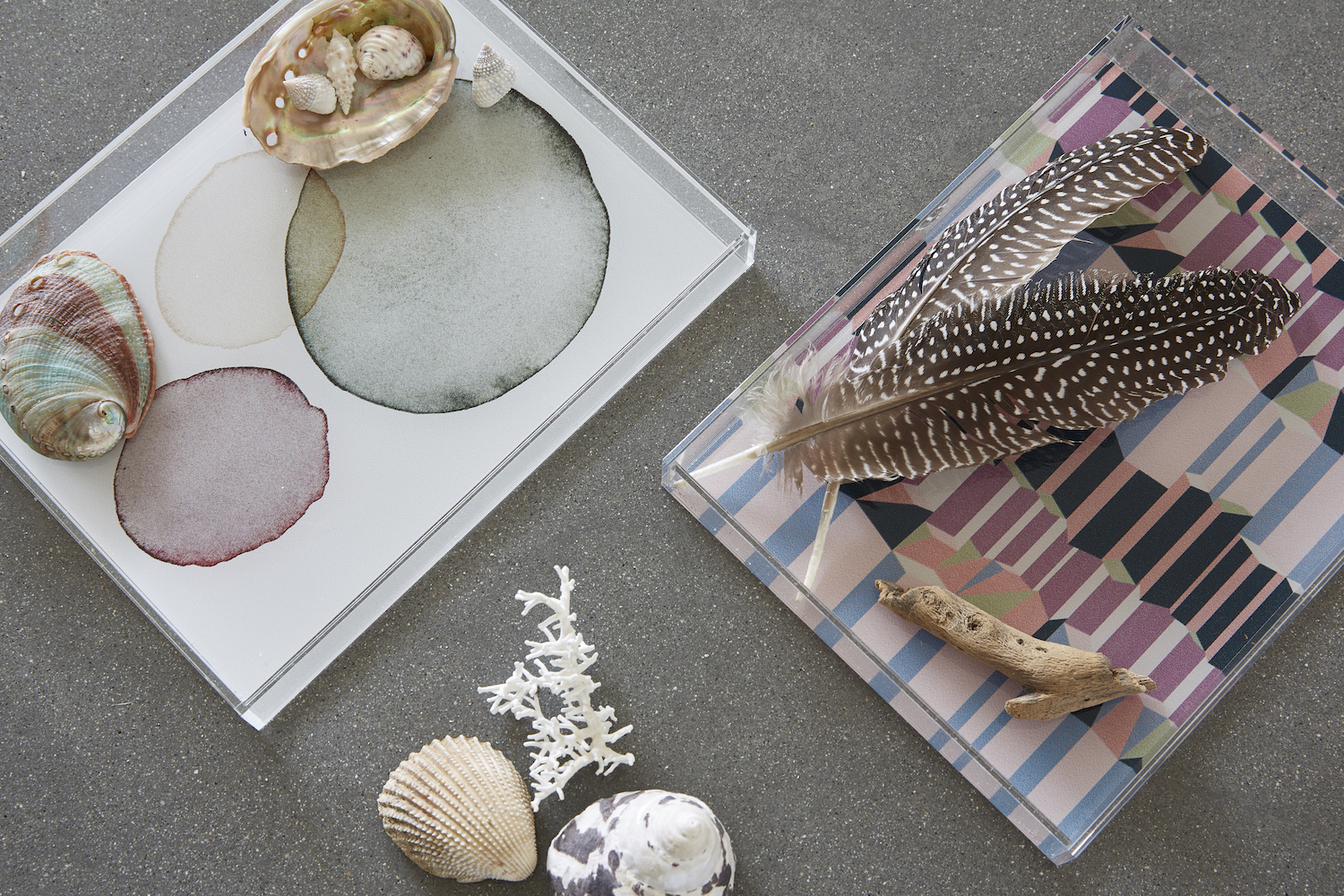 Acrylic Trays
The difference is clear. Our decorative acrylic trays offer a unique and transparent way to serve up some style. Use them to give your next dinner party a little something extra or for a pop of color as a kitchen accent. Available in two sizes.
– Small size: 8″ x 6 1/4″ x 1″
– Medium size: 15 1/2″ x 12″ x 1 3/4″
– Artwork featured on bottom panel
– Eco-friendly UV topcoat
– Medium size has hand holes for easy carrying
– Includes feet to avoid scratching surfaces
Image Requirements:
4368px x 3375px
300 dpi
Acrylic Boxes
Transparency is key. (In this moment, we're talking transparent storage but probably good advice for life in general.) Our acrylic boxes are the perfect storage place for all the little things you never have a spot for. Q-Tips, jewelry or spices even. Three things you've probably never thought about at the same time before.
– Size: 4″ x 4″ x 2.5″
– Artwork featured on top of box
– Eco-friendly UV topcoat
– Includes feet to avoid scratching surfaces
Image Requirements: 
1087px x 1087px
300 dpi