If you're going to be in New York City this weekend, then we have something in common.
We're thrilled to be participating in the Passerbuys x Urban Outfitters Holiday Market at Space Ninety 8 in Brooklyn, NY on Saturday, December 2nd and Sunday, December 3rd from 12-6.
All gifts will be under $100 with a portion of proceeds going to Americares—an  non-profit that gives health services to people in need. And we're actually stoked to be able to donate 100% of pop-up sales to this amazing organization!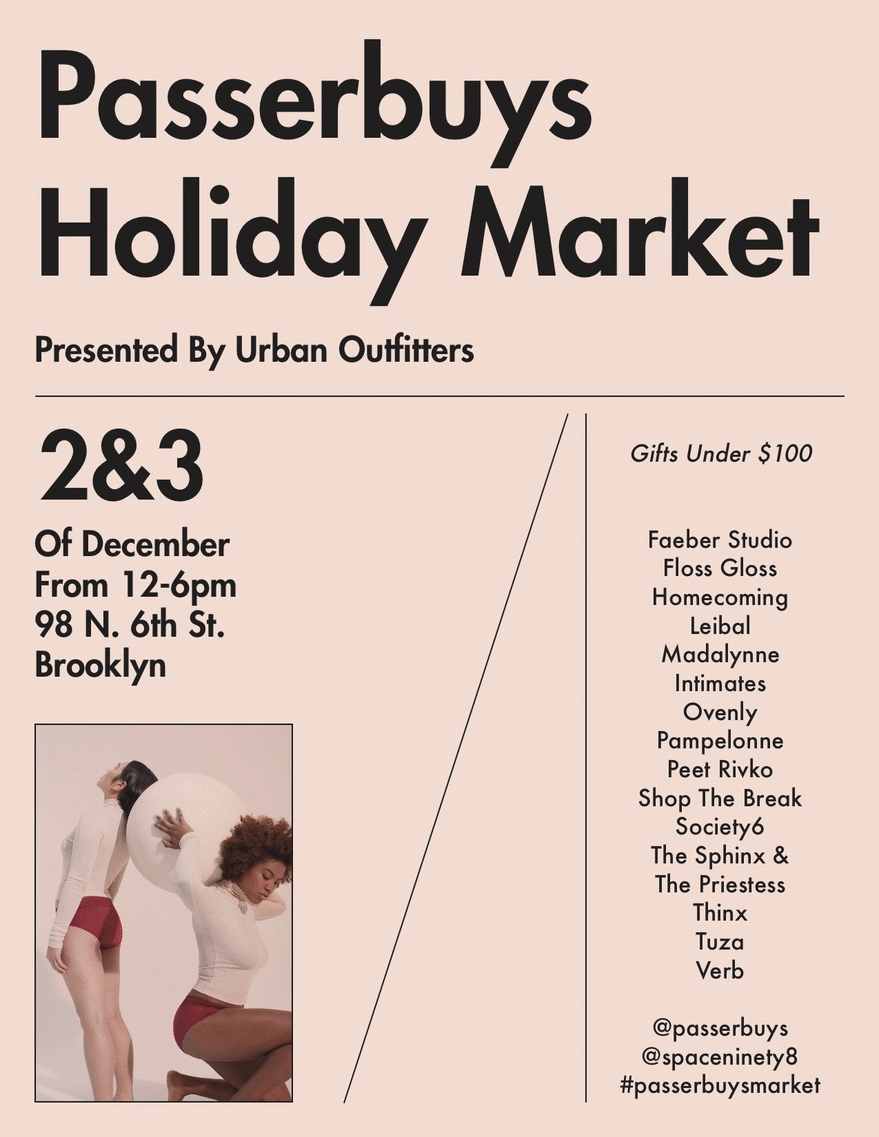 So Weird So Real Laptop Sleeve
Summer Kitchen Carry-All Pouch