2019 is just around the corner and, as you're making new resolutions for the year, why not throw refreshing your bathroom on the list?
You spend so much time in this intimate space for self-care, and you deserve for it it to feel good every time walk in. If you're not sure where to start with a bathroom refresh, we've rounded up our favorite bathroom decor trends for 2019. Pick your favorite or get crafty and find a way to incorporate them all!
Monochrome on High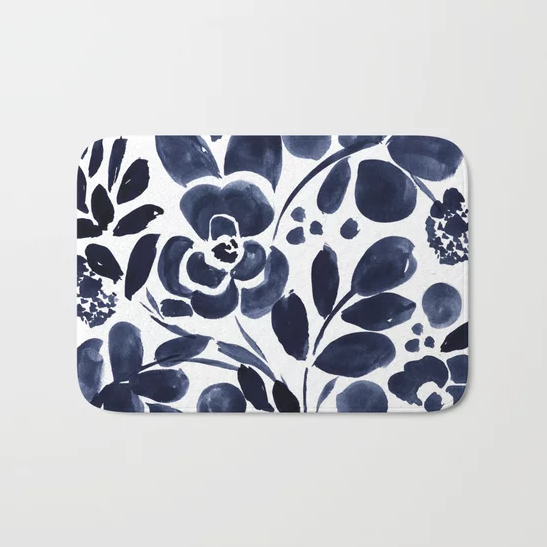 While the monochrome trend is nothing new, 2019 will lean heavily into identically matched color schemes across bathroom walls, towels, bath mats, and shower curtains.
The key to pulling this trend off is that you really have to commit all the way for the full effect, so go for it!
Farewell Pink, Hello Sand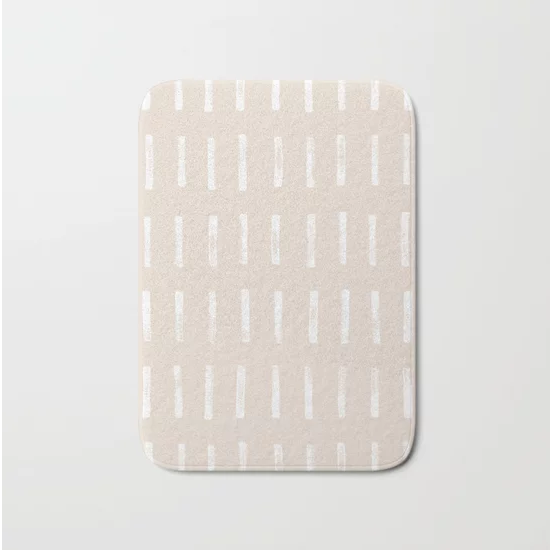 Millennial pink had a good run and will always hold a tender place in my design heart, but it's starting to grow up come 2019. The candy-colored hue craze will evolve into earthier sand and terracotta tones. These more natural takes on pink make the perfect accent color and pair well with so many color schemes. A deeper terracotta bath mat, for example, would really anchor a white-walled space, while a softer sand shade would beautifully brighten a more colorful bathroom.  
Florals Everywhere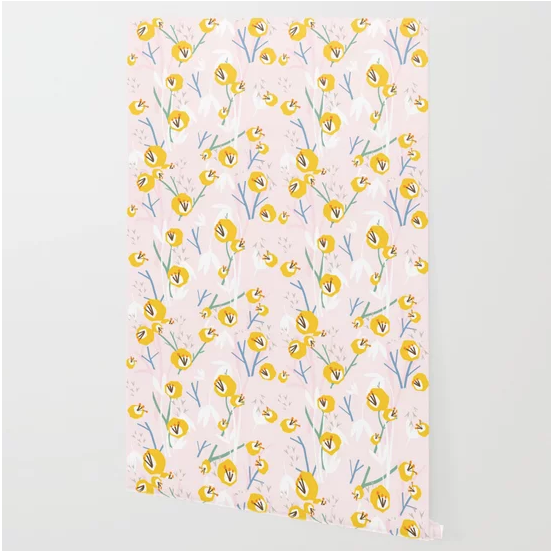 Maximalism is regaining traction in 2019, and I am here. for. it. To bring a luxe, experimental vibe to your bathroom, go for patterned floral wallpaper, bath linens and decorative details.
And don't just limit yourself to one pattern! Mixing florals can instantly add more depth to a small space, so definitely play with floral patterns of different colors, sizes, and shapes.
All Things Green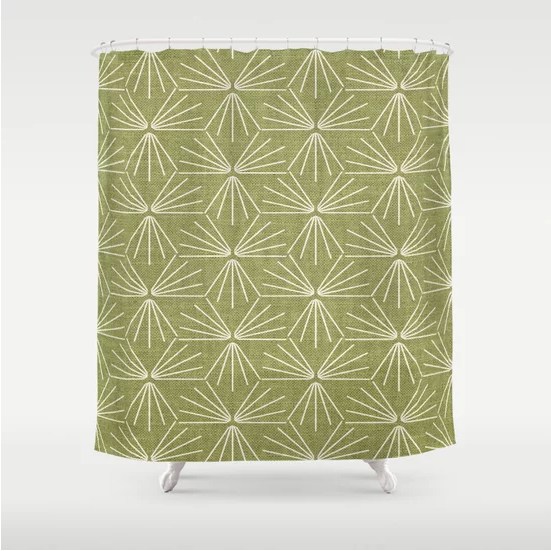 In line with the move toward florals and earth tones, greens of all hues will experience a major resurgence in 2019. This color lends itself to countless moods depending on the tone and saturation and has the added effect of making any space feel just a bit more botanical.
You can easily incorporate the color as a small accent pop or pair two trends together and refresh your whole bathroom with a monochromatic, all-green revamp.
More Marble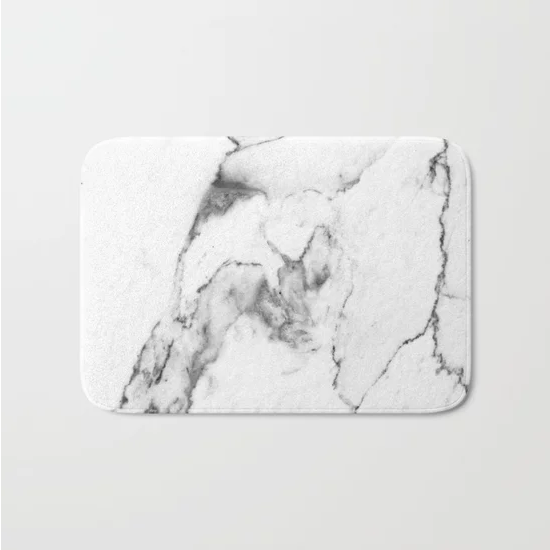 Considering marble's crazy popularity, it's not exactly surprising we're still seeing this material trend across bathrooms and Insta feeds everywhere in 2019. But, since marble can cost a pretty penny, there's fortunately so many ways to bring the trend to life in your bathroom without owning any actual marble.
It's easier (and more affordable) than ever to access this trend thanks to marble prints on bath mats, shower curtains, wallpaper and more. Simply identify the color scheme you want, and find a marble print to complement or match it.
Slate Accents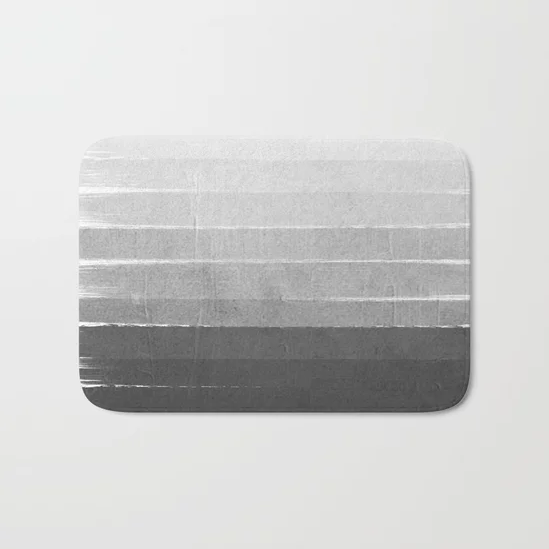 I'm not saying that slate, the moody grey cousin of black, is the new black, but I'm not not saying it either. Softer than a true black but somehow more rich in its softness, slate grey accents are on the rise.
To dip your toes into using this color and create a warm minimalist vibe, utilize it as an accent against mellow earth tones.
Written by Lindsey Rose Black
Navy Floral Bath Mat
by Crystal W Design
$27.99
dash blush Bath Mat
by almostmakesperfect
$27.99
Brushstroke - Ombre Bath Mat
by CharlotteWinter
$27.99
Single Line Plant Bath Mat
by The Colour Study
$33.99
Black and White Marbles Bath Mat
Peony blush geometric marble Bath Mat
Black Marble Edition 1 Bath Mat
SUN TILE GREEN Shower Curtain
by holli zollinger
$69.99
Concrete Festive Green White Shower Curtain