We asked photographer
Brittany Brooks
to give us a rundown of this summers biggest trends in interior design. Look closely, 'cause these trends are going to be hot.
There's many ways to beat the heat this summer, but our favorite is by redecorating your home with cool patterns and prints! Not sure which to choose? I've got a few ideas for you, actually make that five! After months of cozying up in warm layers and wool blankets by the fireplace, it's finally time to reset and amp up for summer's energizing warmth. Open the windows and doors and let's get to sprucing!
To start of our list, naturally I had to go with tropical prints. If you can't spend all summer island hopping, at least you can bring some tropical vibes to your pad by tossing in some plant covered throw pillows. Adding some real plants into the mix brings these exotic plant patterns to life—ah, you can almost feel the island breeze!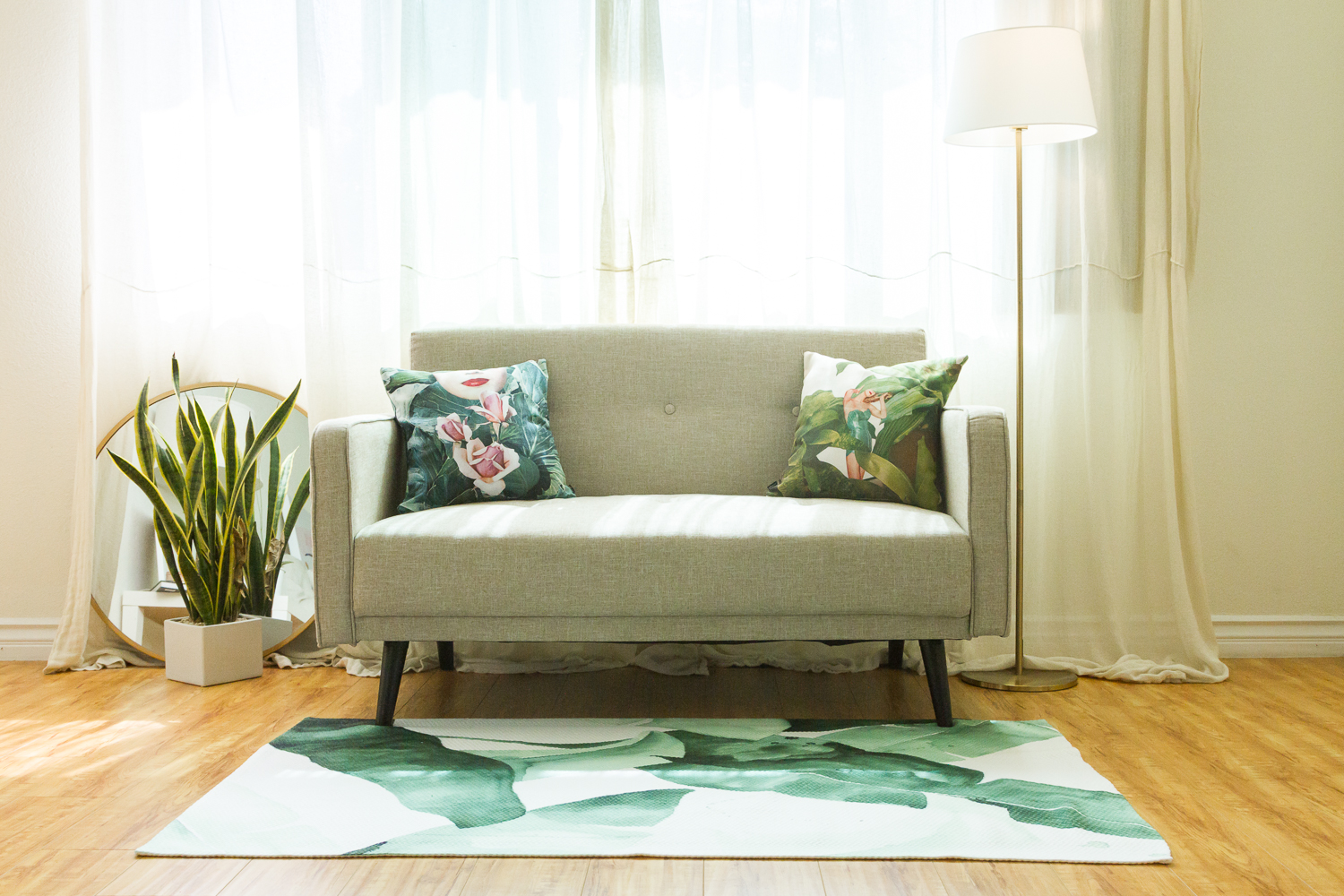 What better way to bring down the heat down a notch than with some cool gray/blue tones. Of course we love the vibrance of summer, and cooler hues are a great compliment to brighter pieces that scream "summer". Picking pieces with hints of grays and blues brings a fresh air to the space without overdoing it. If you're considering solids, keep that in mind!
Nothing brings a home together more fully than art. Get creative! Display your artwork in different ways and on various fabrics/decorative pieces. Why not throw in some pillows to match your framed artwork? Pro-tip: floor pillows are great a addition to the living room for entertaining guests without having to add several chairs to the space. Too much furniture can clutter the space, let's keep it simple!
4.
Minimalist Geometric Shapes
I suggest enhancing the space by adding some multi-dimensional objects and prints. Of course there is much to appreciate about 2D art, but adding in some sculptural pieces gives the eye various depths to appreciate when perusing the around the room. When you're able to touch and feel the effort someone has put into a piece it enhances our connection to the work. This is why we love the idea of mixing 2D and 3D geometric works of art in the home.
5.
Abstract paint strokes
Some finishing touches should most definitely include the addition of abstract pieces to the home. I love the zen that loose brushstrokes promote. They help soften a room and bring a sense of ease and relaxation that you so often need in warm months when schedules are full of exciting activities. If you're looking for some relaxing downtime, power on the essential oils diffuser to really achieve that blissful, serene state— eucalyptus is my favorite!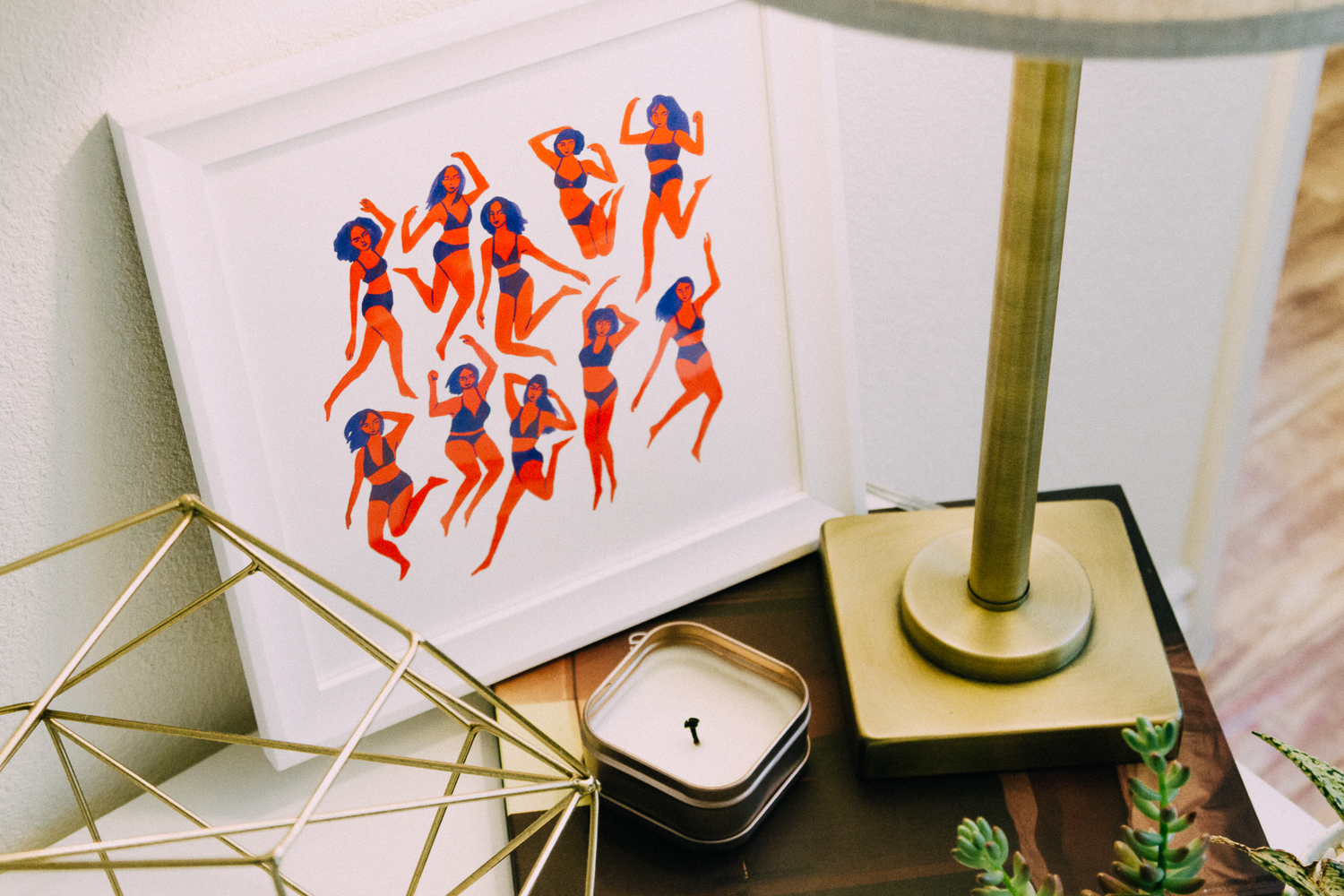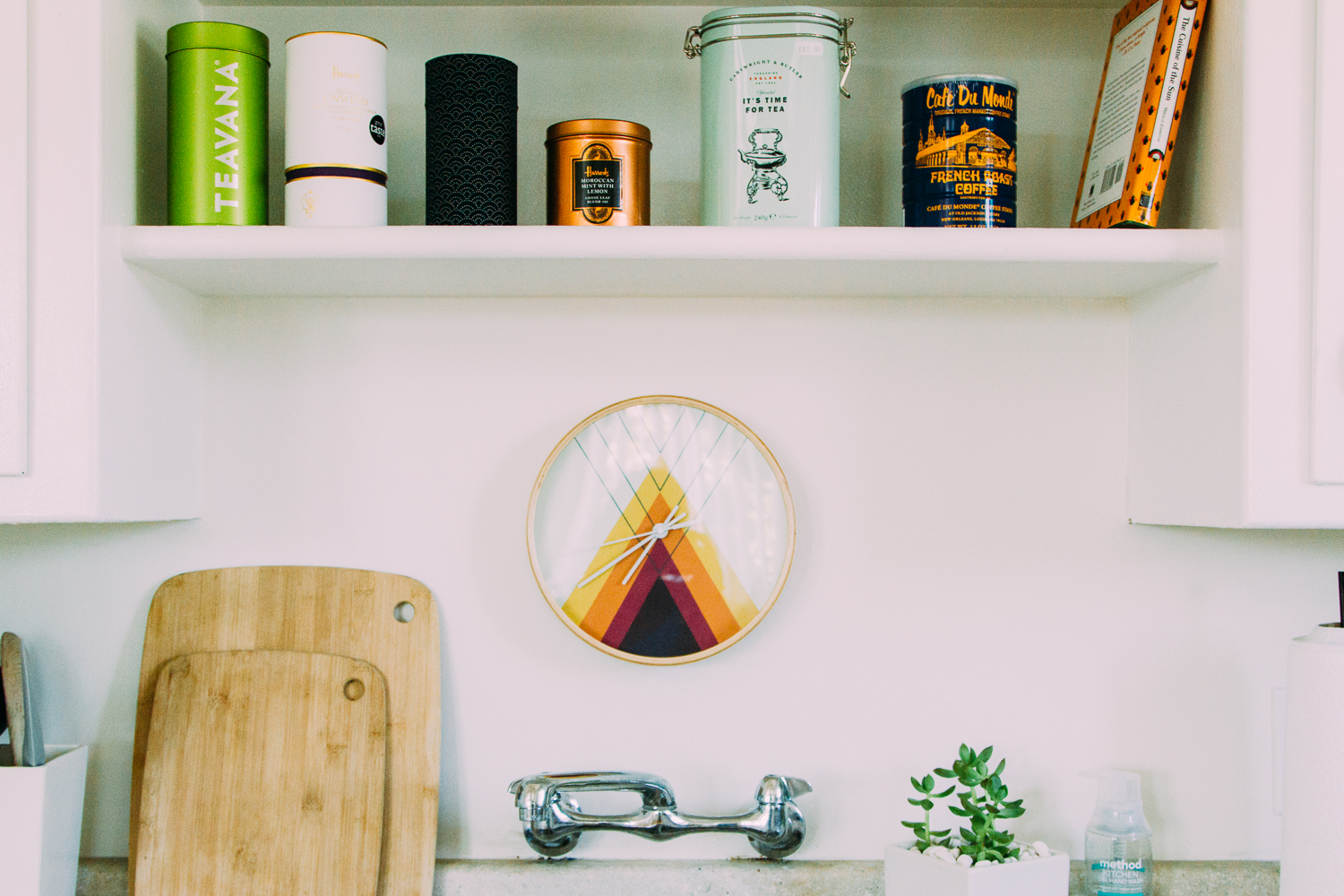 Golden Geo Floor Pillow
by Elisabeth Fredriksson
$89.99
Underwear Dancing Framed Print
by Leah Reena Goren
$66.99