Hey there, trendsetters! Ready to give your living space a serious style boost? Well, buckle up because we've got the lowdown on the latest home decor trends that are setting the scene in 2023. Whether you're decorating a new home or upgrading your space, we've got you covered. From sustainable chic to vibrant maximalism, your humble abode is about to get a seriously stylish makeover. Let's dive into the design world and explore the 12 home decor trends that are making waves this year.
1. Sustainable Design: Embrace Green Glam
We're all about Mother Earth this year, and so is the world of interior design. 78% of consumers care about sustainability and for that reason, we're seeing more of it in home decor products. Sustainable interior design is taking center stage, and we're loving it! Think furniture made from reclaimed wood, energy-efficient lighting, and decor that leaves a light eco-footprint. It's all about creating a home that's as good for the planet as it is for your aesthetics.
2. Maximalism Unleashed: More is More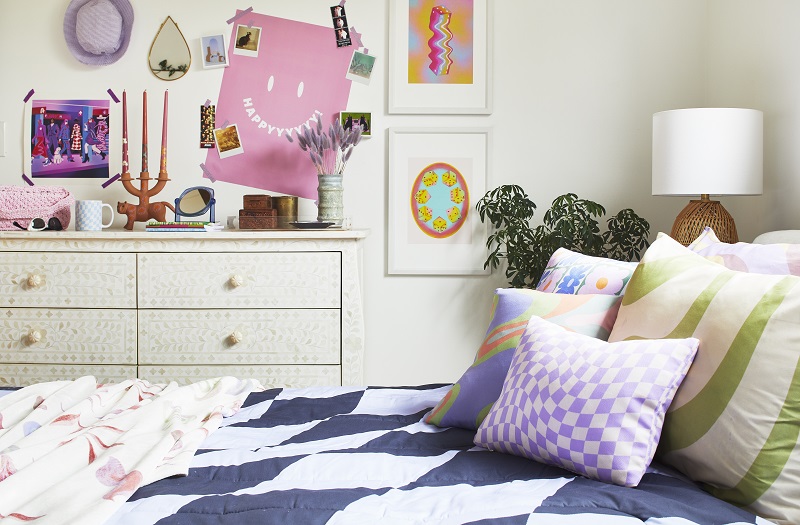 Minimalism, step aside. Maximalism is here to play, and it's all about bold colors, intricate patterns, and a whole lot of personality. Mix and match textures, pile on the patterns, and don't be shy with those vibrant hues. Remember, in the world of maximalism, there's no such thing as "too much." You can even incorporate some fun DIY home decor into the mix.
3. Color Crush: Hello, Bold & Beautiful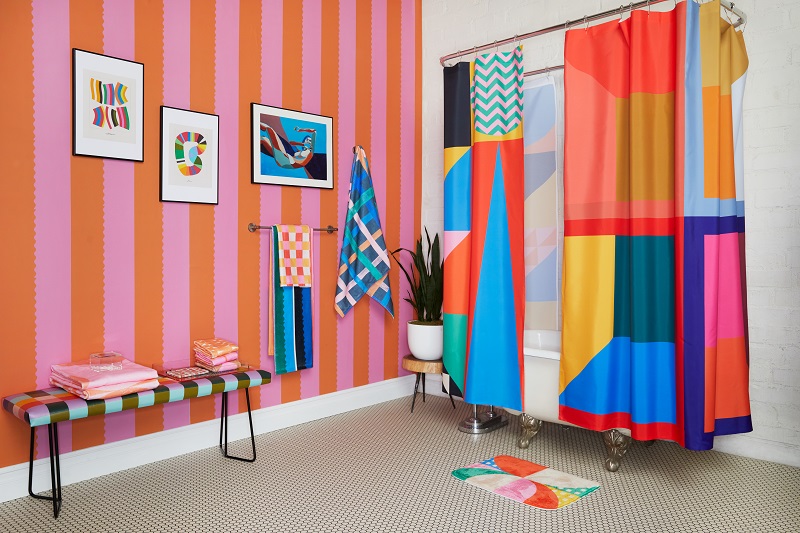 Gone are the days of playing it safe with neutrals. 2023 is the year to embrace bold colors like a true design maverick. Think vibrant magenta, electric blues, and sunshine yellows. Splash these eye-popping shades onto your walls, furniture pieces, and other home decor essentials. Trust us, your home will thank you for the vibrant makeover.
4. Natural Elements: Bring the Outdoors In
Mother Nature called, and she wants her elements back – inside your home! The decorating trend of incorporating natural materials like stone, wood, and even jute is hitting its peak this year. Whether it's a dark wood coffee table or marble-inspired tile in the kitchen, these earthy elements bring a touch of the great outdoors into your living space.
5. Unique Lighting: Shine Bright Like a Diamond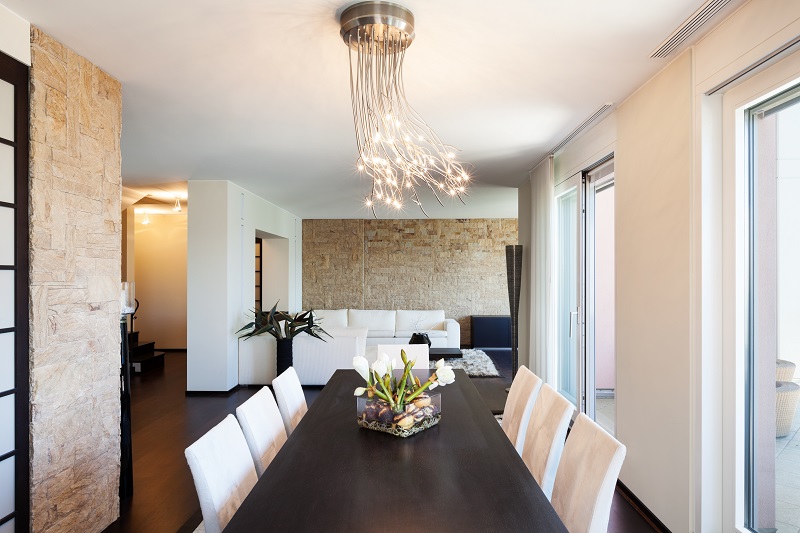 Lighting isn't just about illumination; it's about making a statement. Unique light fixtures are stealing the spotlight in 2023. From sculptural pendants that double as art pieces to chandeliers that look like they're straight out of a fairy tale, your ceiling game just got a whole lot fancier.
6. Art Deco Revival: Glamour with a Twist
Art Deco is back and it's not holding back! This vintage design trend injects a touch of Old Hollywood glamour into modern interiors. Think luxurious materials, geometric patterns, and a healthy dose of drama. Add a dash of Art Deco flair to your living room or dining room for an instant style upgrade.
7. Geometric Delights: Life in Lines and Angles
If you're all about those clean lines and sharp angles, you're in luck – geometric shapes are having a moment. Whether it's in your furniture, throw pillows, or even wallpaper, these bold shapes add a modern and visually striking touch to any room.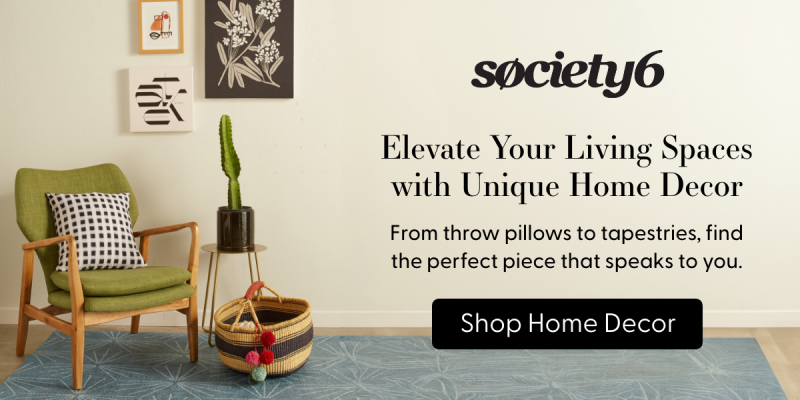 8. Modern Farmhouse Magic: Rustic Chic Lives On
The modern farmhouse decorating trend is still going strong, and we're here for it! This style is all about blending cozy rustic vibes with clean lines and a touch of industrial chic. Picture a white-washed brick wall paired with dark metal accents – it's the perfect blend of old-world charm and contemporary flair.
9. Mix and Match Madness: Clash with Confidence
Here's the rule: there are no rules! Mixing and matching different home decor styles and eras is the way to go this year. Pair that vintage piece with a sleek modern sofa, or combine mid-century chairs with a contemporary dining table. It's all about creating a unique and eclectic space that's uniquely you.
10. Texture Tango: Feels Good, Looks Good
Textures are taking the spotlight in 2023 home decor trends, and we're swooning over the tactile variety. From plush velvet sofas to shaggy throw pillows, the more textures you can layer, the better. It's a feast for both the eyes and the fingertips!
11. Wallpaper Wonderland: Walls That Wow
Say goodbye to boring walls and hello to wallpaper wonderland! Whether it's bold patterns, whimsical illustrations, or even textured designs, peel-and-stick wallpaper is making a grand comeback. It's an instant way to add character and personality to any room without the commitment of a full paint job.
12. Dark and Moody: Embrace the Shadows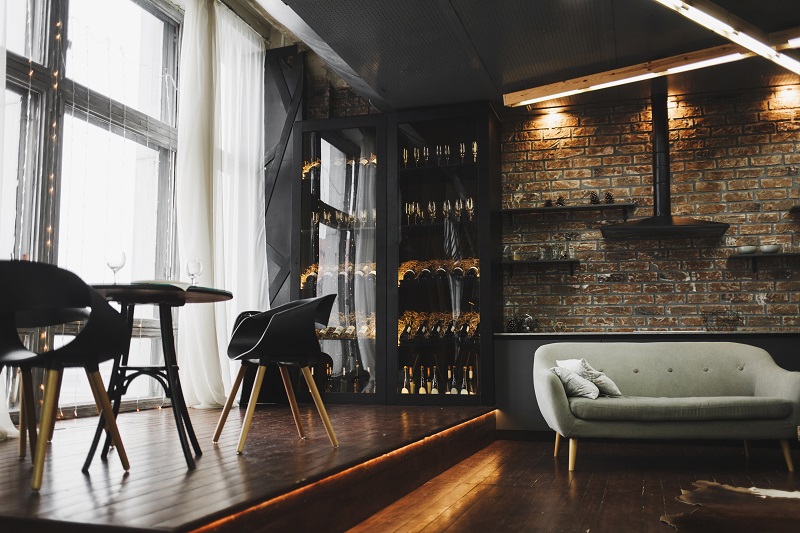 Light and airy is out, and dark and moody is in. Dark wood, rich hues, and dramatic accents give spaces a sense of depth and intrigue. Whether it's a cozy bedroom or a dramatic dining room, this trend brings a touch of mystery to your interiors.
Get Ahead of the Trends at Society6
There you have it – the 12 new home decor trends that are turning houses into stylish havens in 2023. Whether you're all about sustainable chic or diving headfirst into maximalism, there's a trend (or two) that's bound to resonate with your style sensibilities.
Don't know where to start? Check out the selection at Society6. From colorful wall art that allows you to embrace maximalism to fun wall art to spice up your walls, we offer various trending home decor styles.
So go ahead, mix, match, layer, and embrace the design adventure – your home will thank you for the stylish upgrade!
Sources:
51 Huge Environmentally Conscious Consumer Statistics 2023 – the Roundup, https://theroundup.org/environmentally-conscious-consumer-statistics/. Accessed 1 Sept. 2023.