Ryan Lallier and Emily Moore are a rare breed: the couple are both musicians who have played with some of the biggest names in music including FUN, Børns and Charli XCX.
The two met while playing in the band FUN and despite hectic touring schedules and personal projects, they manage to keep a low-key, mellow life when they're at home in LA. Not only are they mega-talented, they also happen to be some of the nicest folks around! So we were stoked to get to visit them in their Highland Park apartment to learn a little more about how they balance work and life. 
Hi Ryan and Emily! You're both musicians, can you tell us a little bit about that?
E: Hi Nada! Yes, we're two of the many, many musicians living in Highland Park! I think the coolest part about playing music is the community that comes with it. I moved to Los Angeles 3 years ago and Ryan introduced me to a lot of the musicians here. Everyone seems to know each other and is willing to help each other out.
R: The fact that Emily and I are musicians is actually the reason we know each other. We met while touring in the band FUN many years ago. We subsequently started dating and touring together for the next few years with the singer of FUN, Nate Ruess, solo project.
Do you ever creatively collaborate? If so, how do you navigate working professionally on top of being a couple?
E: Most of our collaboration comes in the form of touring together. Actually, we've been really lucky in the past to be able to play together and this year is the first time in our relationship where we are playing in separate bands. The first tour Ryan and I did together as a couple was with our friend Nate. I was already out with all of my best friends but to be with Ryan during that time too was so much fun. It's a nice moment in our relationship I think, to have experienced that time together. We DID ask for separate hotel rooms when possible. We had just started dating and we weren't living together and just like home life, tour life needs balance too!  
R: Yeah, we've been super lucky to be able to tour together so much. We do have a lot of fun playing together around the house and working out parts for the respective artists we work with also. Occasionally, we'll do the odd project like Emily will sing vocals for an ad I'm working on. Also, right now we are working on a cover of Whole Wide World by Wreckless Eric for our friend Jenna's wedding.
You've both toured quite a bit, what's your favorite thing to do when you come home/get back to LA?
R: Since being on tour means constantly being around and hanging out with people all the time, we like to lay pretty low when we're home. Lots of netflix and Emily likes doing jigsaw puzzles, which she refers to as "crushing puzz".
E: Actually, Ryan is the only one that refers to it as "crushing puzz." Honestly, it's the smallest things I miss when I'm on tour. I love waking up early and making coffee. I love walking around our neighborhood. Oddly enough, I really enjoy running errands. Also, our plant to room ratio increases quite a bit after tour. I'm a big fan of Echo Garden and Sunset Nursery but mostly Sunset Nursery because they pot the plants for you and I've never been very good at potting.
As artists, how do you structure your day when you're both home? Do you have a studio you go to or is there a space in your home for creative work?
E: We have a studio in our home that we share. Ryan spends a lot of time in there because he writes for several music houses and there's usually a deadline he's working around. We've gotten pretty good at time management after living together for a few months. Sometimes at the beginning of the week we'll compare schedules and figure out when we can both use the room. Ryan works best at night and I really love waking up early and crossing things off my to-do list so it works out pretty well.
R: Like Emily said, we're both pretty good with time management so we just take turns working from home.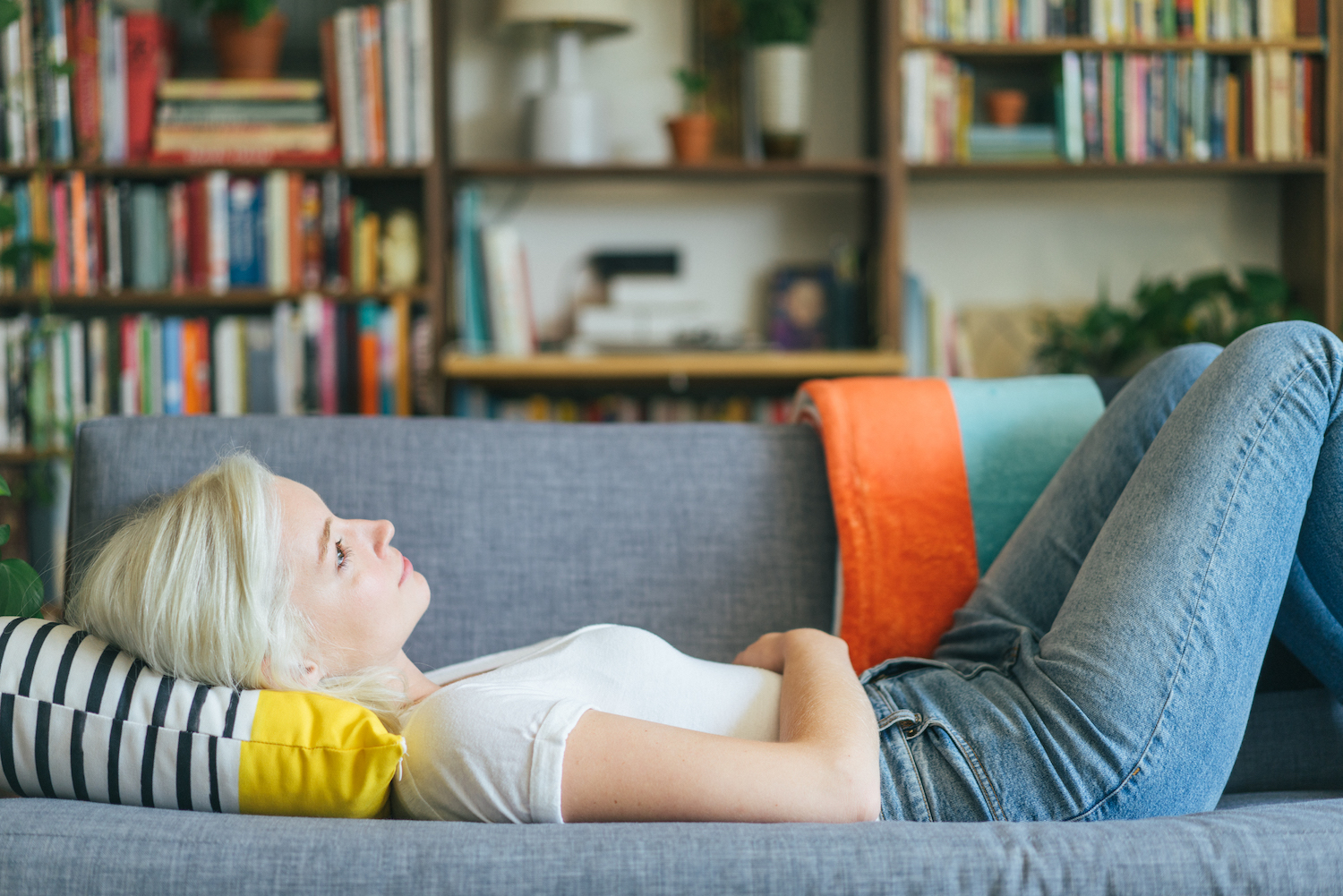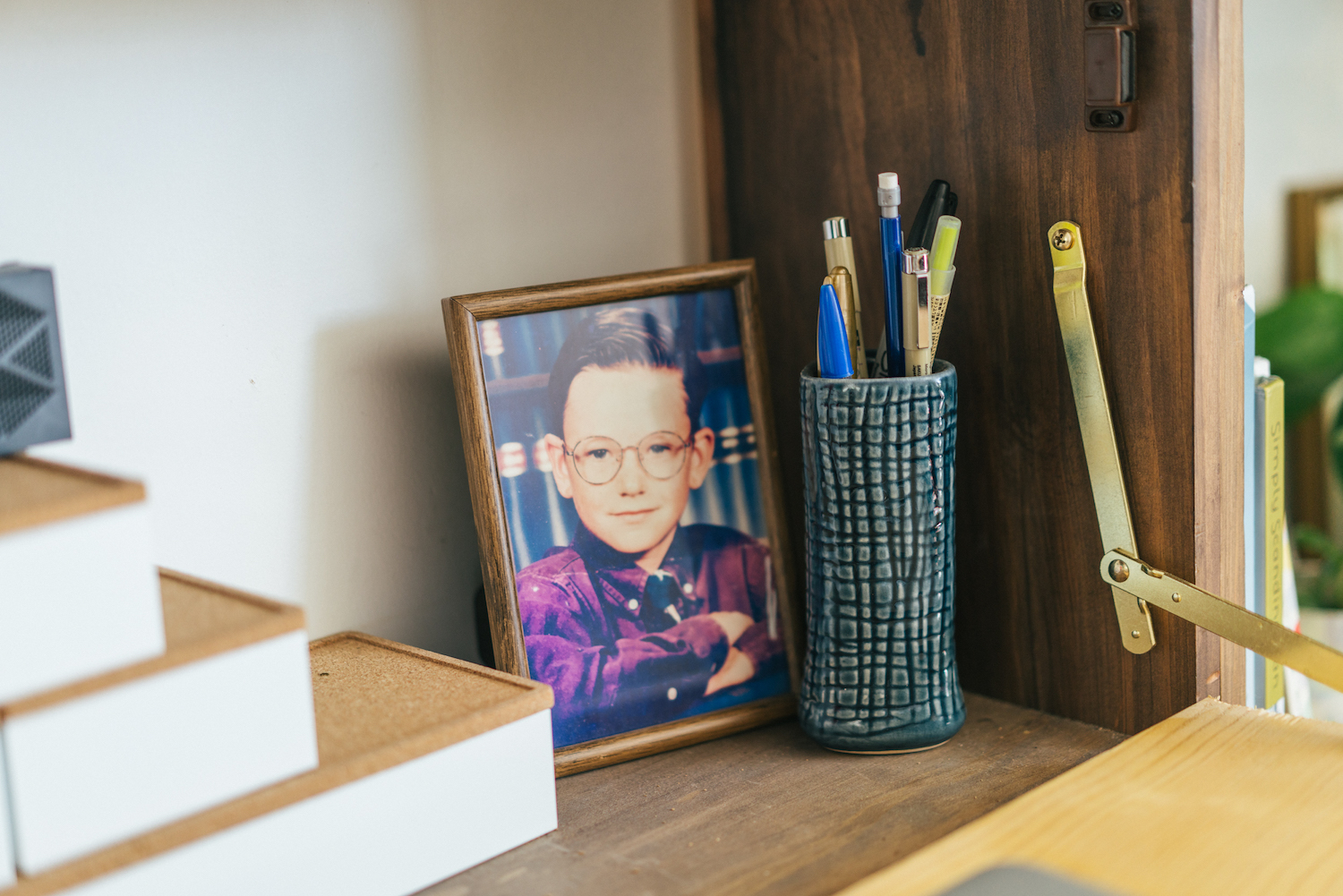 Can you describe your personal design aesthetic? How did you approach decorating your space?  
E: Before we lived together, I would have said Ryan and I have very similar design aesthetics. However! Moving in together showed me that we are actually pretty different and a great balance for each other. I like my space to feel really clean but warm and cozy. For instance, my favorite thing in our house are the bookshelves my brother made for me when I was living in Charlotte, NC. I have SO many books and the shelves are just a mess with things I have brought home from different trips. It feels good to me to be surrounded by books and memories. Ryan is the neatest person I've ever met. If he had it his way our house would look like the inside of a Danish furniture store. Super clean, nothing on the counters, everything very well organized. I like that but have never been very good at it so I appreciate that he brings that to our home. The one thing Ryan doesn't mind being out and about are tools. I'm sure Ryan is tired of asking me where I put the drill but I put it in the same place every time. It's always under the sink, Ryan.
R: I think in the big picture we really do have a similar aesthetic. We both like big windows with lots of natural light. It's important that we have lots of plants around. We like the typical mid century modern kind of thing and are fond of a lot of the same designers like Borge Mogensen, Ib Kofod Larsen, and Eames. I do like things to be a bit more minimal than most. I get a little anxious when things start feeling cluttered.
What are your go-to records to listen to when you're at home, making dinner and hanging out?
R: Since we do music constantly I get pretty easily exhausted on it so I almost exclusively listen to podcasts. Some of my favorites include "Stuff You Should Know," "Radiolab," "My Brother My Brother And Me," "99% Invisible," "Snap Judgment," and "Waking Up with Sam Harris."
E: I listen to a lot of different things but a couple records I've found myself throwing on when I'm not sure what mood I'm in are Sam Cooke, Van Morrison, Phoenix and Alabama Shakes. They are my go-to records for sure. Perfect for any occasion.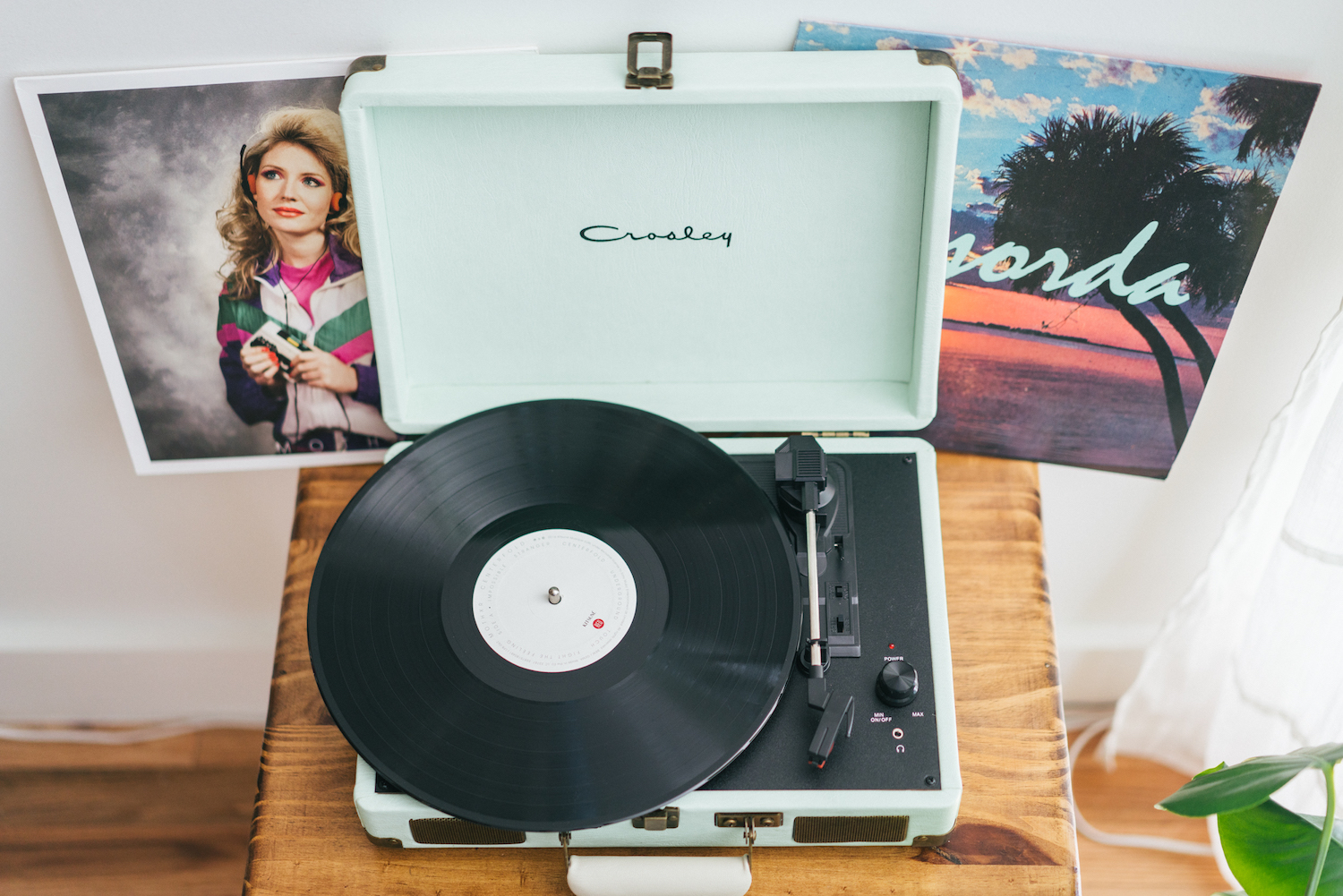 Where are your favorite spots in Highland Park? Food, coffee, shops, etc.
E: The neighborhood is still new to us but for coffee I find myself walking to Kindness & Mischief, for drinks usually Highland Park Bowl or The Greyhound, and for breakfast, it's Jane! I know there are so many more amazing places to find so we've been trying to explore more lately. We also really love the bakeries on our block.
R: We love going to Silverlake Ramen on York and visiting our friend Brandon over at Highland Park Bowl. Also, we've taken advantage of the Gold Line train to South Pasadena and Downtown.
Ryan, how does your artistic process differ when you're writing music for advertising vs your personal work? Does one ever inform the other or do you find it's pretty different?
R: For the most part it's exactly the same with the exception of a few key differences, time and direction. When writing for ads there is usually a very tight turnaround, a few days at most. I find that work expands to the time allowed. One of the main hazards of writing for myself is that without a due date it can take forever because there is always something else to tinker with. Commercial projects also provide a bit of direction to get you started. It's really nice to have a brief to prompt the writing process versus staring blankly at a piano with endless possibilities.
How would you describe the music community in LA? Who out of your peers/contemporaries are you really excited about these days?
R: For years I was in a band called NO (and then later, Black English). A huge party of that band's identity came from being from and having a huge amount of pride in Echo Park. I really believe that the east side of LA in particular has some of the loveliest and talented people that I've ever met. Being a part of that community was one the stages of my musical life that I really loved.
E: I agree with Ryan. I've met so many amazing and talented musicians since I moved to the east side of LA. I'm excited about all of them but there are a couple that I'm really enthusiastic about. I worked with an artist named Molly Kate Kestner and I remember hearing her songs for the first time and being blown away by her sweet sweet voice and strikingly mature songs. She's so young and so passionate and so refreshing. I know there are excellent things in store for her. Plus, she's a wonderful human with a huge heart. Also, I know you guys did a piece at Laura Burhenn of The Mynabirds house. I used to live with Laura in that space! Laura has had such a wonderful and long career as The Mynabirds and just put out what I consider to be her best record yet. I've learned so much from Laura as a musician and as a kind, sensitive human. It was really a pleasure to be around while she wrote her newest record, Be Here Now.
Emily, you've played with everyone from FUN, Børns, Charli XCX and many more – while they're all primarily within the pop genre, they all have their distinct sounds, does playing with so many different kinds of musicians require you to be a chameleon of sorts? How did you develop that muscle? Do you find that your sound or even your stage presence varies depending on the musical environment that you're in?
E: Honestly, the best thing about playing with different bands is that it forces you to get better. I'm constantly learning something new from the people around me and while it's not always easy in the moment, I really appreciate it later. I'm lucky that most of the bands I've played in have shared the same philosophy I have on live shows, which is that they should be energetic and fun. I'm not sure I would fit in so well with a band that didn't want me to move around, smile and enjoy the other musicians on stage.
What's next for you guys, any tours or projects coming up?
R: Next week I'm off to China for a festival with Nate Ruess. This will be my first time in China so I'm very excited. And then this winter, I head to South Korea to perform at the Olympics on the Today Show which should be super fun.
E: I just started playing with, quite possibly, the coolest artist and band, Børns. It's been such a great experience getting to know everyone in that camp. They're adept, funny, thoughtful and welcoming and I'm really enjoying their company. Looking forward to what's next!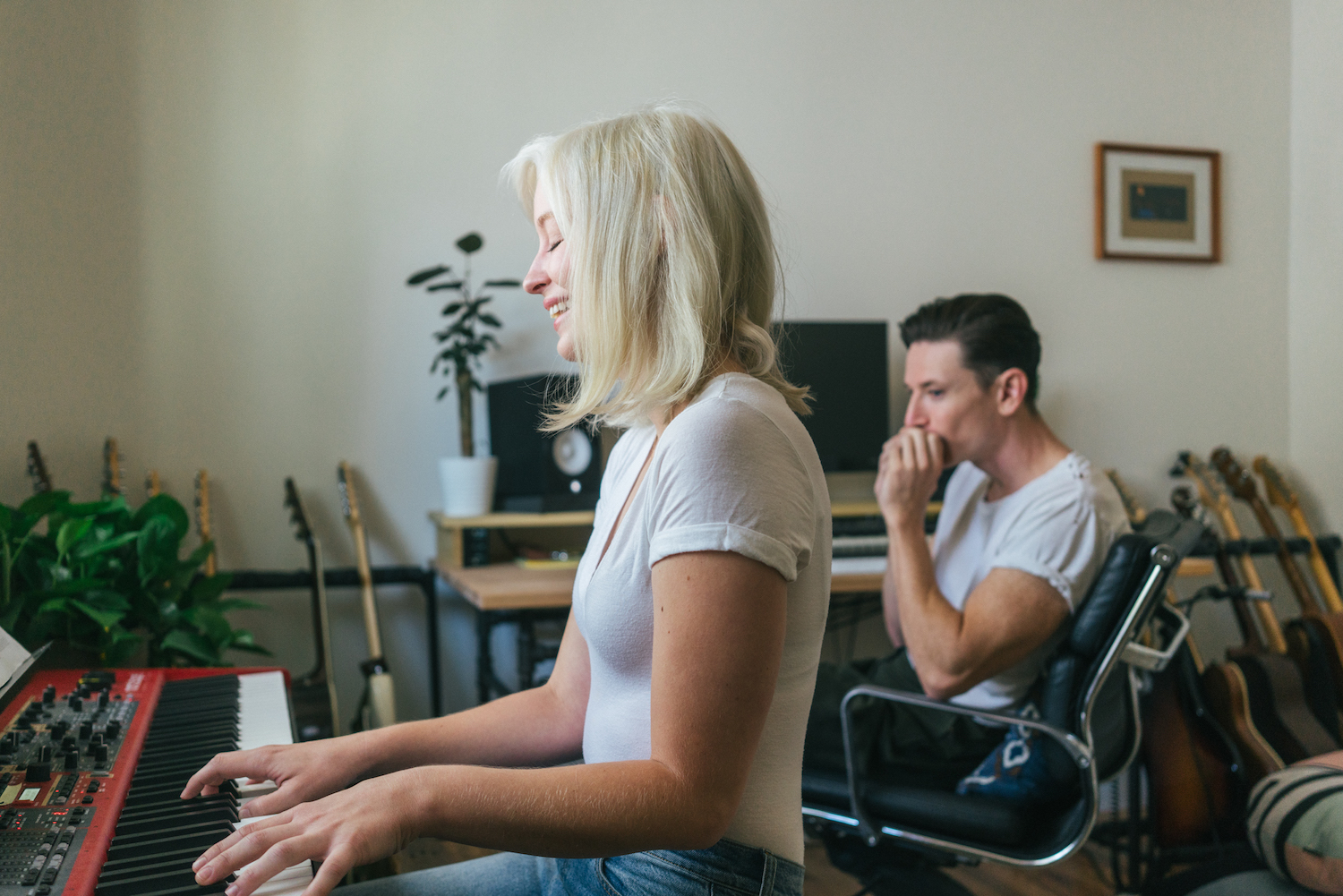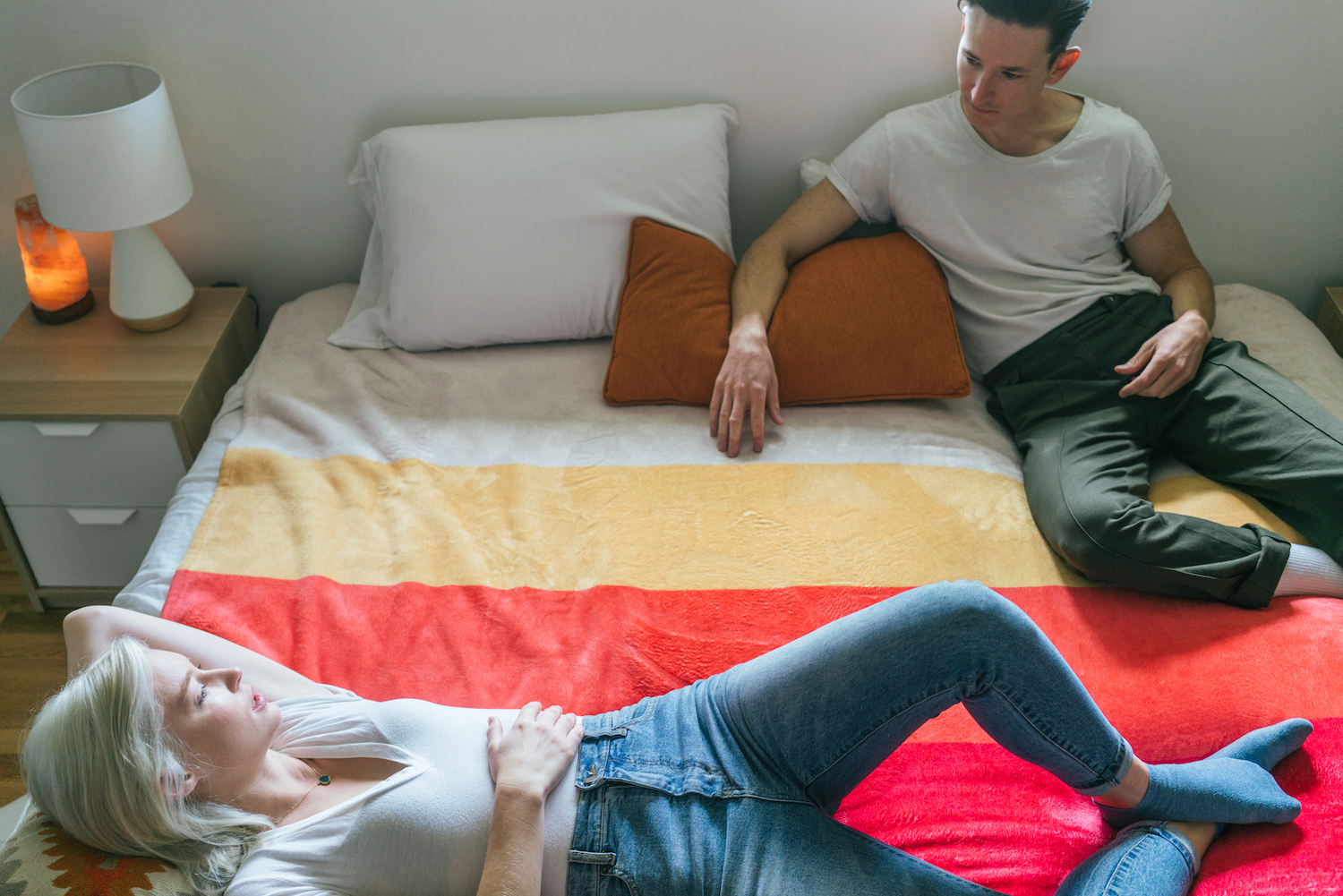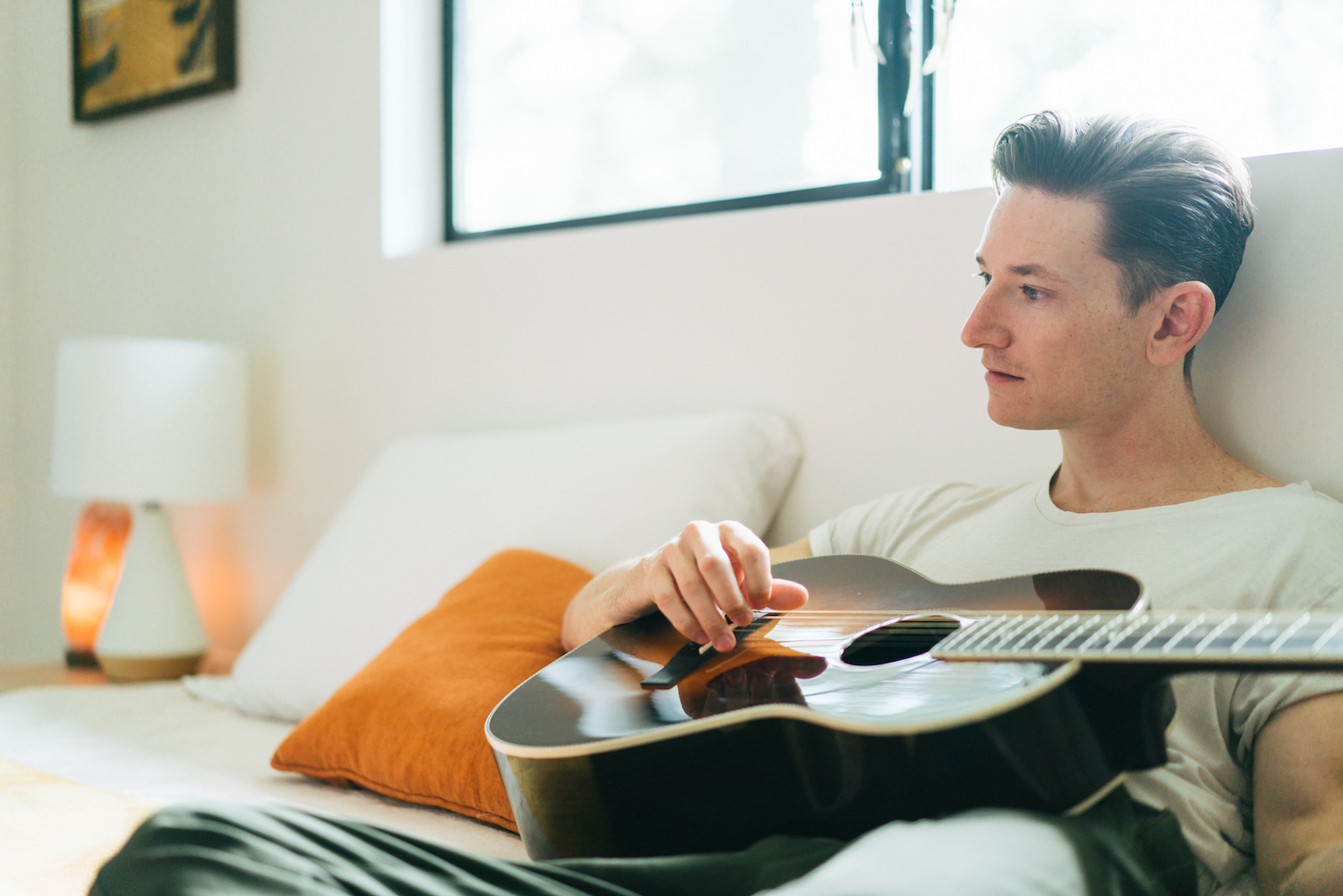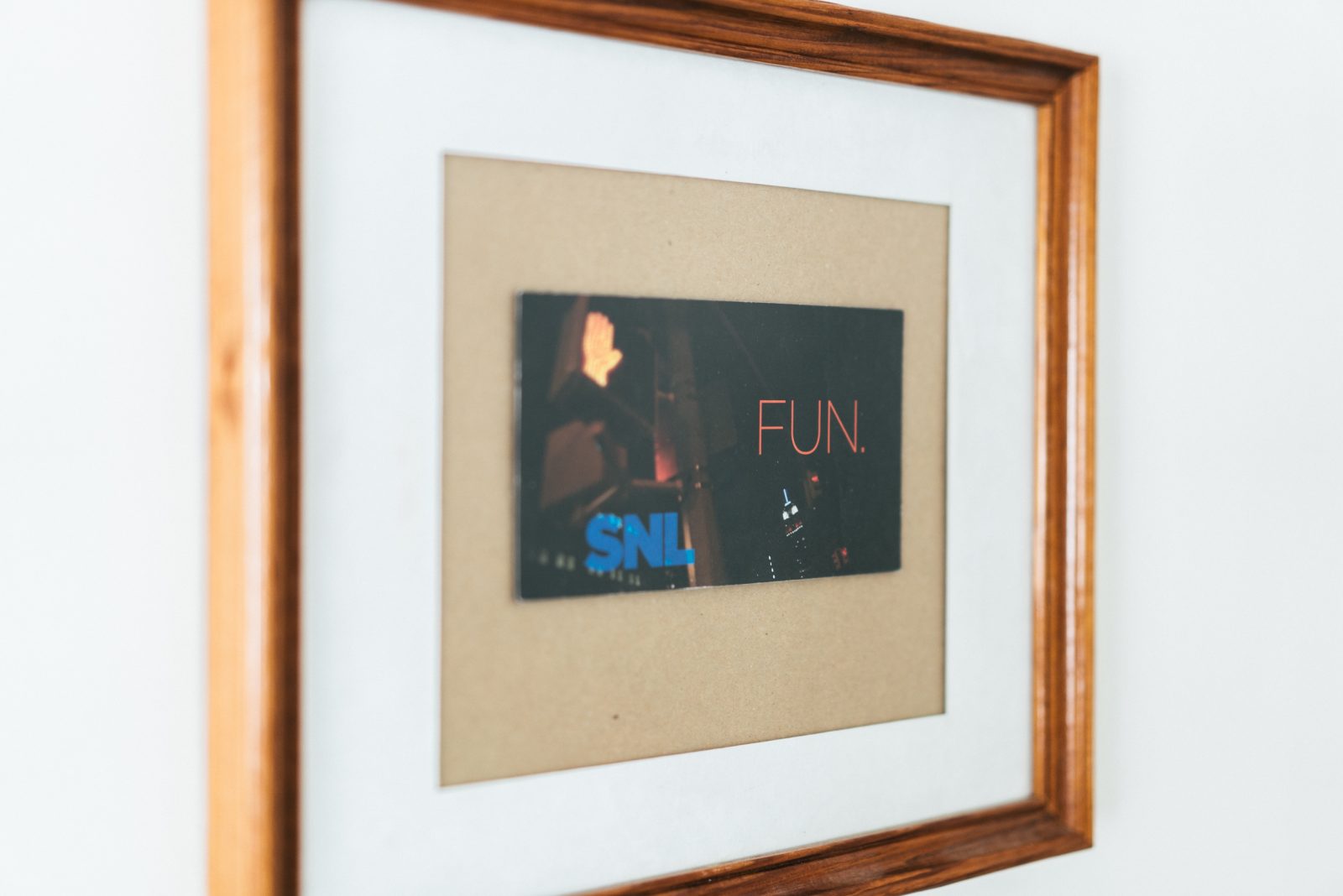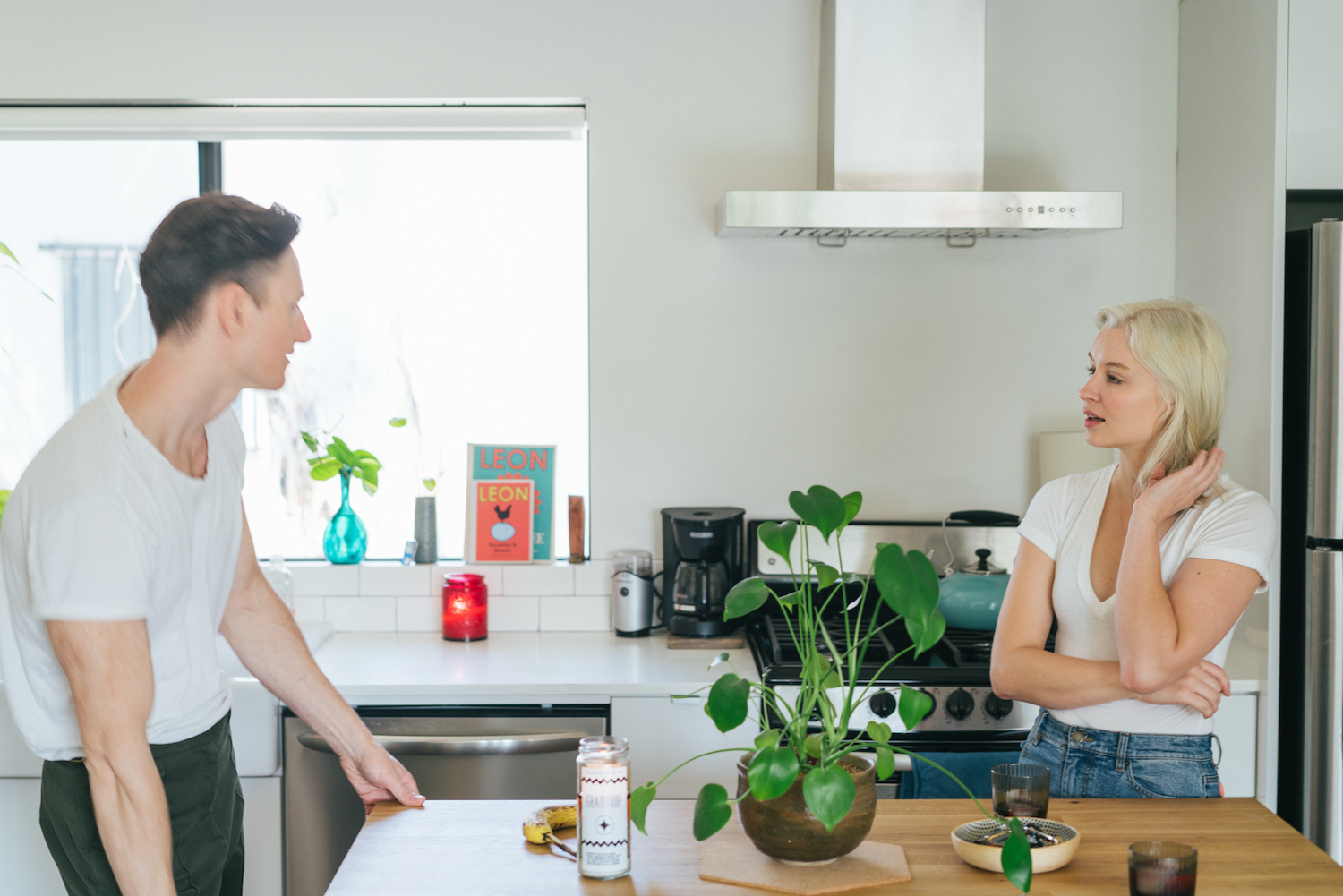 Minimalist Fashion and Golden Floor Pillow Square
Minimalist Fashion and Golden I
by The Spirit of Art
$64.99
Absolute Face Throw Blanket
by THE USUAL DESIGNERS
$79.99
Retro Video Cassette Color Palette Throw Blanket
by Alisa Galitsyna
$129.99
Martinique Print Shower Curtain
Sunshine x Stripes Throw Pillow
DG Aztec no. 1 Pillow Large