So, you're getting ready to move into a new place and you've got the whole thing designed perfectly in your head until the rental agreement rudely (!!) states that you basically can't do anything fun.
We've all been there, but we can guarantee that strict rental guidelines don't have to totally rain on your vibe parade. Read on for our favorite bold options that will transform your space without leaving a trace.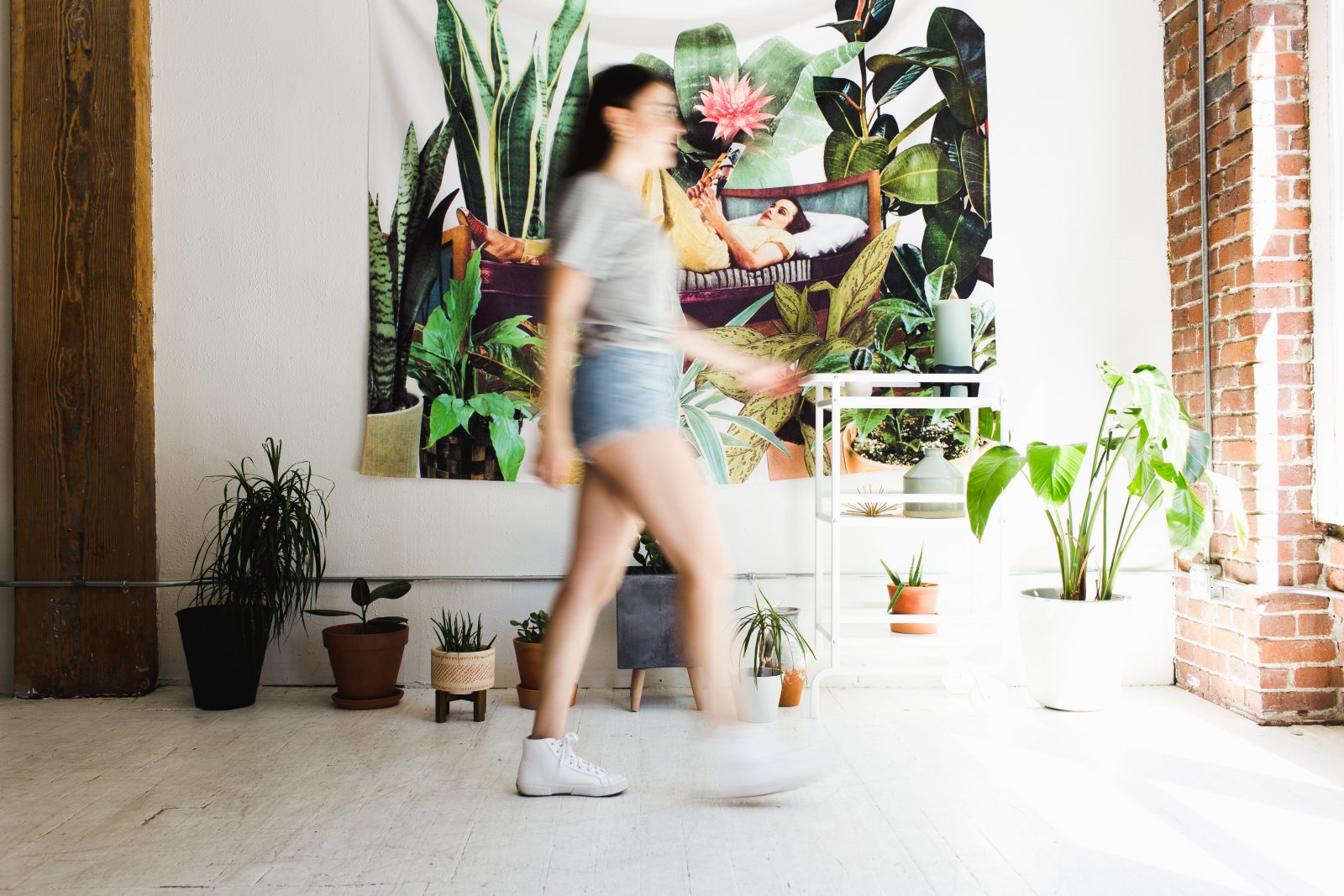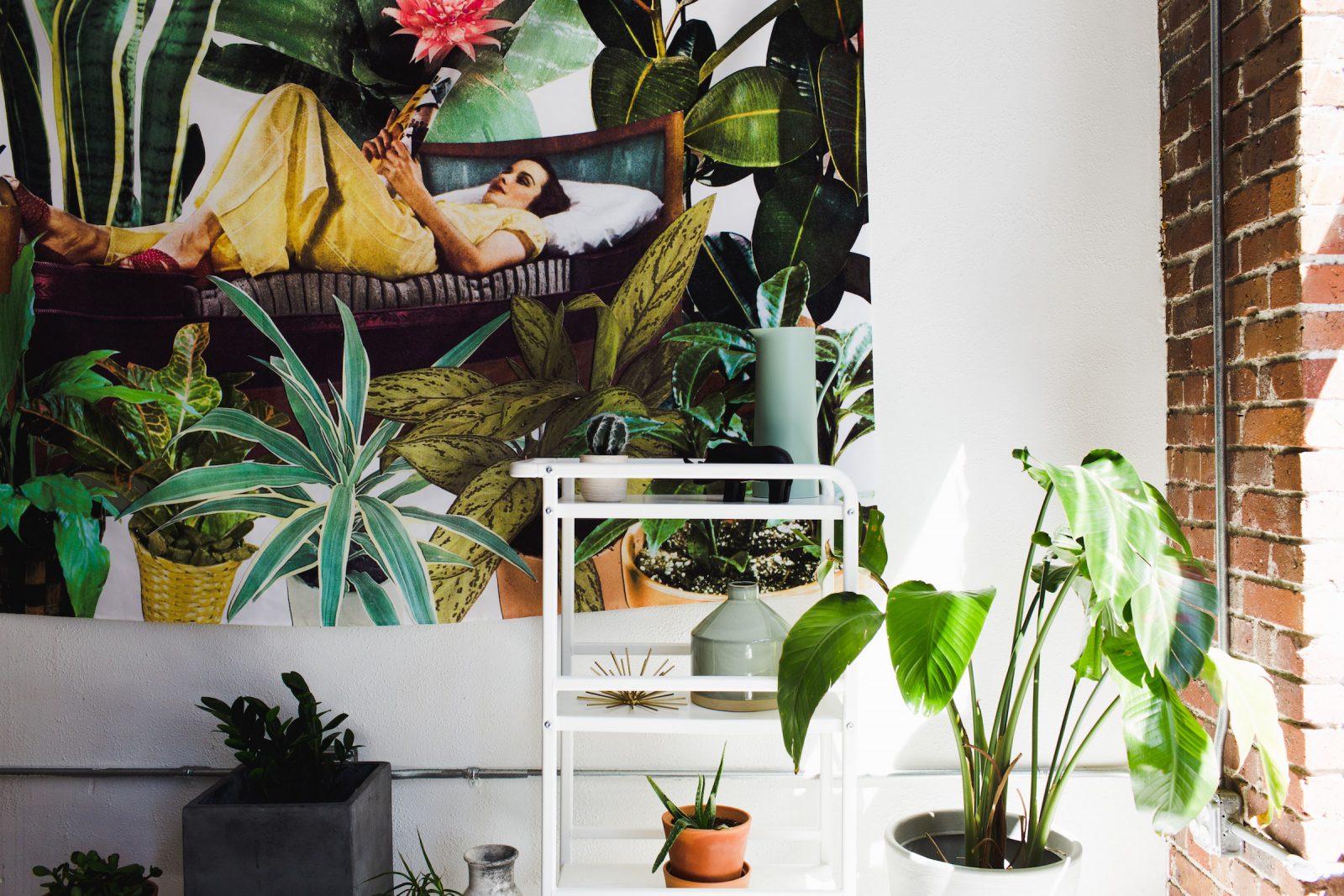 Tapestries are an essential non-perm option because they're affordable, lightweight and take up a looooot of wall real estate. If you're allowed to make small holes, thumbtacks or tiny nails will hold these up, but if you're not—don't worry! 3M command strip hooks are your best bet; just poke small holes at the top corners of your tapestry and slide them onto the hooks and you're good to go!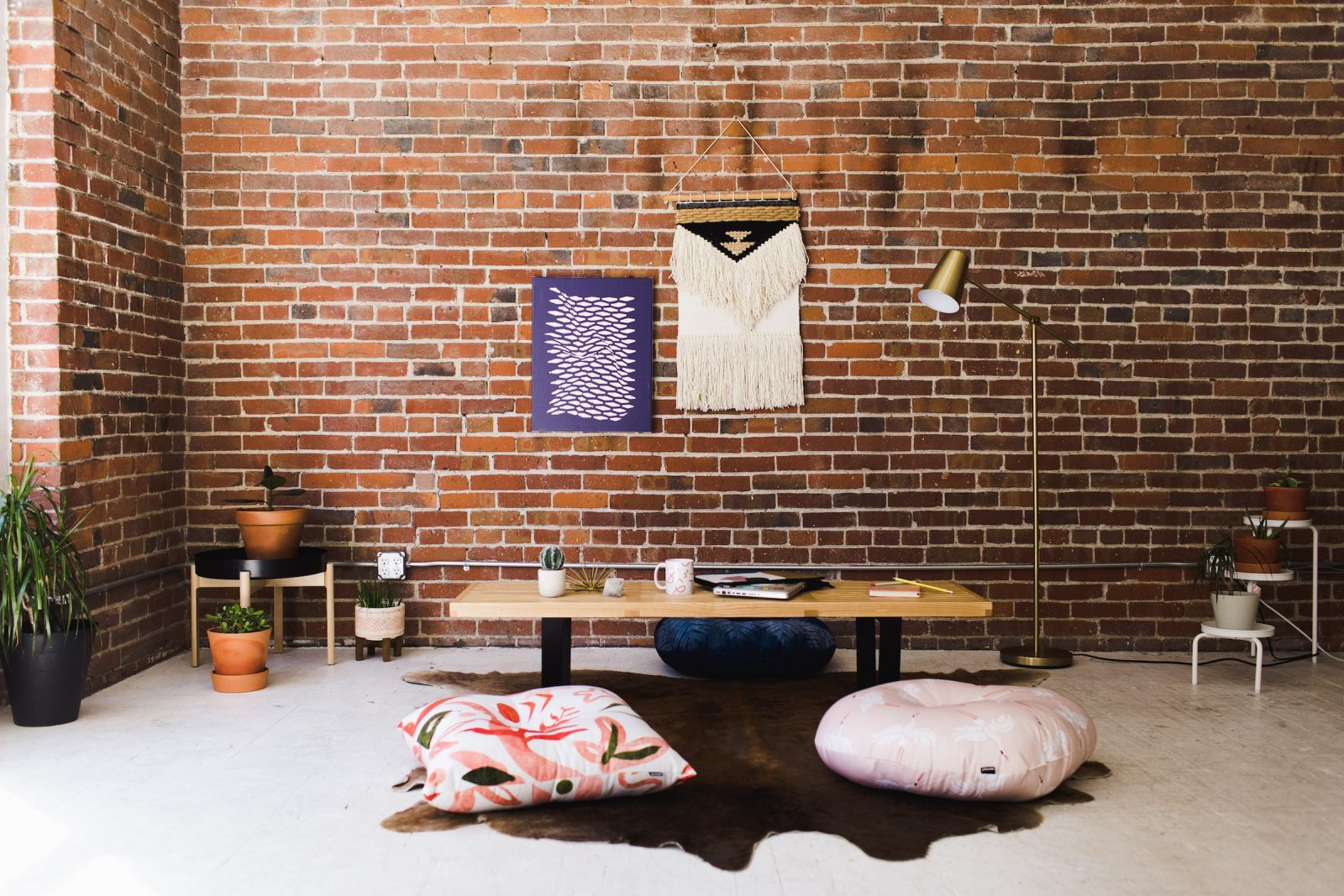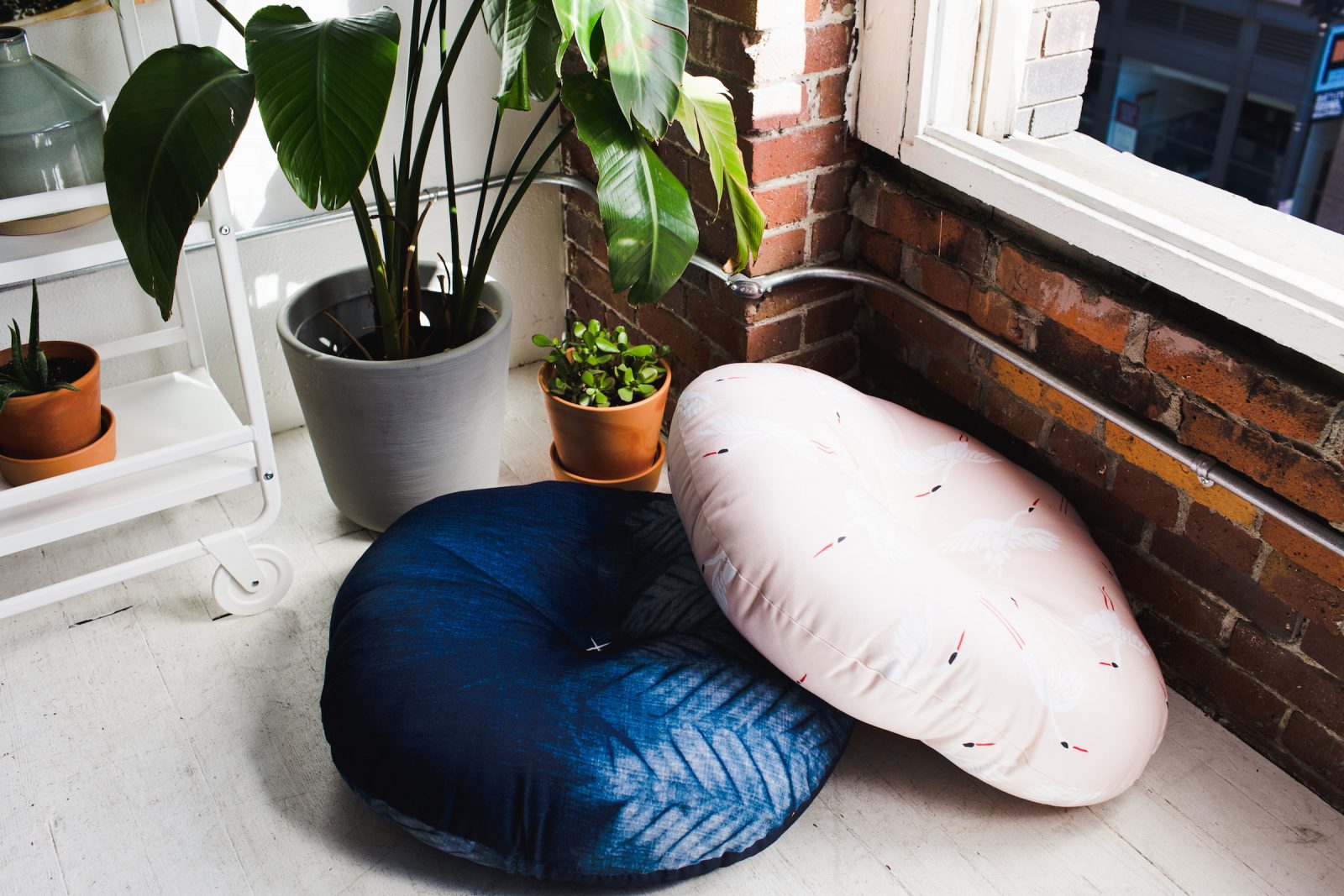 Okay, I know, I know, DUH. But tbh I'm a firm believer that everyone needs to step up their pillow game. Start with the basics and overload your couch with throw pillows of varying sizes—it'll make even the cheapest craigslist sad sack seem v chic. Bonus points if you grab some floor pillows, which immediately bring color to an often overlooked area and are a great helper to movie nights and late night "wine club" (you know that thing where you and your friends drink wine out of boxes and cry watching Pride & Prejudice).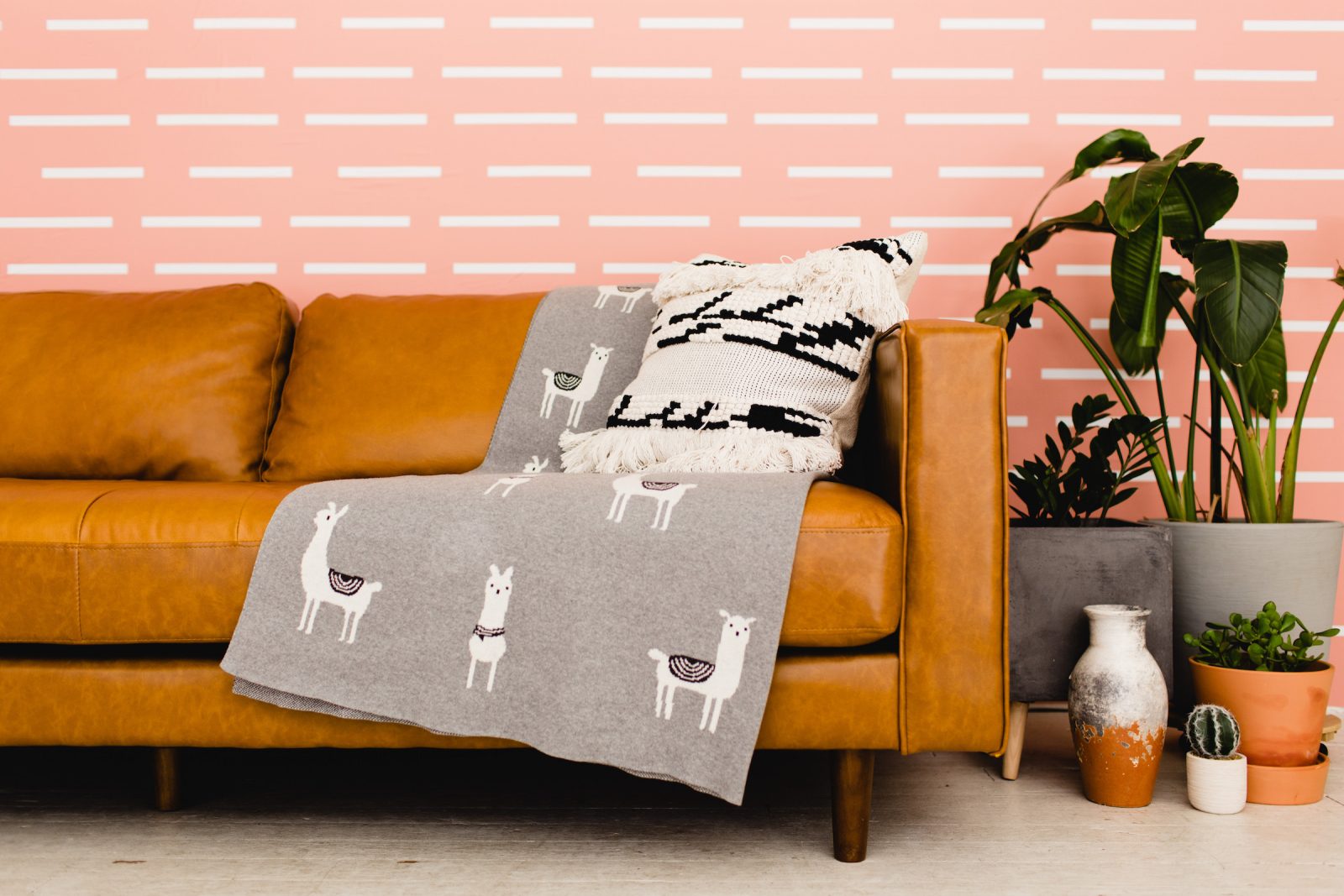 Hear me out on this one. For a long time, wallpaper has gotten a bad rap—and rightfully so, BUT long gone are the days of stuffy patterns, chalky-smelling glue and only being able to take it off if you're cool with the rest of the wall pretty much coming down too. Our wallpaper is beautiful, easy to put up and TOTALLY removable. NO sticky residue, NO struggling and there's NO way your landlord is keeping your deposit. Choose a statement wall or deck out a whole room, you def won't regret it.
Styled by Andrea Alder
Photos by Michael Giroux
Invert Hidden Canvas Print
by claireligraphy
$148.99
Doodles Coffee Mug
by No Accounting For Taste
$16.99
Shibori Chevron Strip Floor Pillow
Colorful Flower Backpack
by Alja Horvat
Coral White Wallpaper
by No Accounting For Taste
$129.00