Artist and illustrator Kit Mizeres lives on the open road. Her dreamlike works are inspired by folklore, personal mythology and her every-changing environment. Here, she shares her insight on how to stay inspired and keep your creativity flowing no matter where you are. 
Believe me when I say that I miss the peacefulness, the solitude and the stability of having your own private space to create to your heart's content and without any interruption. One day I hope to get back to that place, I really do. But for now, my studio is currently a bustling hostel kitchen with backpackers and barking dogs running in and out, or a jolty four hour train ride through the countryside or a hot and steamy tent in some desert national park.
Months ago, I realized the only way I can be inspired enough to continue to create on a regular basis is to.. well, travel on a regular basis. It certainly hasn't been the most comfortable way of living, and in fact, I'm often quite uncomfortable in some way or another. Sometimes you really do need peace and quiet to create, or even just a freaking table at the very least. Being a creative on the road will always have its obstacles, but the benefits are far more fruitful than you can ever imagine. I want to let you in on the mindset and key aspects to what it takes to be an artist who can turn anywhere into a studio, and why I seriously recommend all creatives to give it a try at least once in their lives. 
Take Only What You Need
My first year of this artistic adventure worked out quite nicely because…I basically lived out of my car. I took all of my belongings, all my paints, my printer, scanner, and suddenly I was a mobile art studio. I only kept what was absolutely necessary to have and aimed for more of a minimalist type of lifestyle, and it was so nice to have fewer belongings to worry about with me while on the road. All I needed was a post office and internet, and I was able to send off my works from anywhere (and make room in the car for more art!).
It wasn't always convenient, but the adventures that came with those experiences made it all the more worth it. My year out of the car was so successful that I decided to take it a step further and try my hand at minimizing my belongs to just a single backpack and start traveling abroad. Though, only having a laptop, watercolors and paper has its inconveniences as a working artist, there's something very rewarding and sort of exciting about having to rely on your new surroundings and find the remaining resources and materials you may need at the time, such as a place to scan or frame your work. As long as you're open-minded and resourceful, it's absolutely possible to live out of a single backpack, I promise. 
Embrace Online Resources
We're so fortunate to be artists in this day and age. I would be lost without the internet -and quite literally at times (thanks, Google Maps!). I can't imagine trying to be a working artist on the go even just fifteen years ago without the many online resources we have access to today. I am in constant contact with commissioners and galleries no matter where I am, as long as I have access to wifi every now and then.
I also highly advise that all artists take full advantage of sites like Society6 to help generate income, especially for those on the go and who need more time to create when they already have enough on their plate. There are so many online platforms for artists that exist today, and the only reason I'm able to continue to not only create but also support myself on the road is because of websites like Society6 that allow for artists to sell their work without putting forth the extra time and effort to sell their art, which leaves more time for adventures! I believe that every creative should seek out some form or even multiple methods of passive income for their work, and Society6 is a wonderful place to begin.
I also heavily rely on social media and other online selling platforms where I'm able to sell the little original pieces I carry around with me in my sketchbook, for example, and I can ship these works out from wherever I am in the world. As an artist with no fixed abode, the internet is your friend.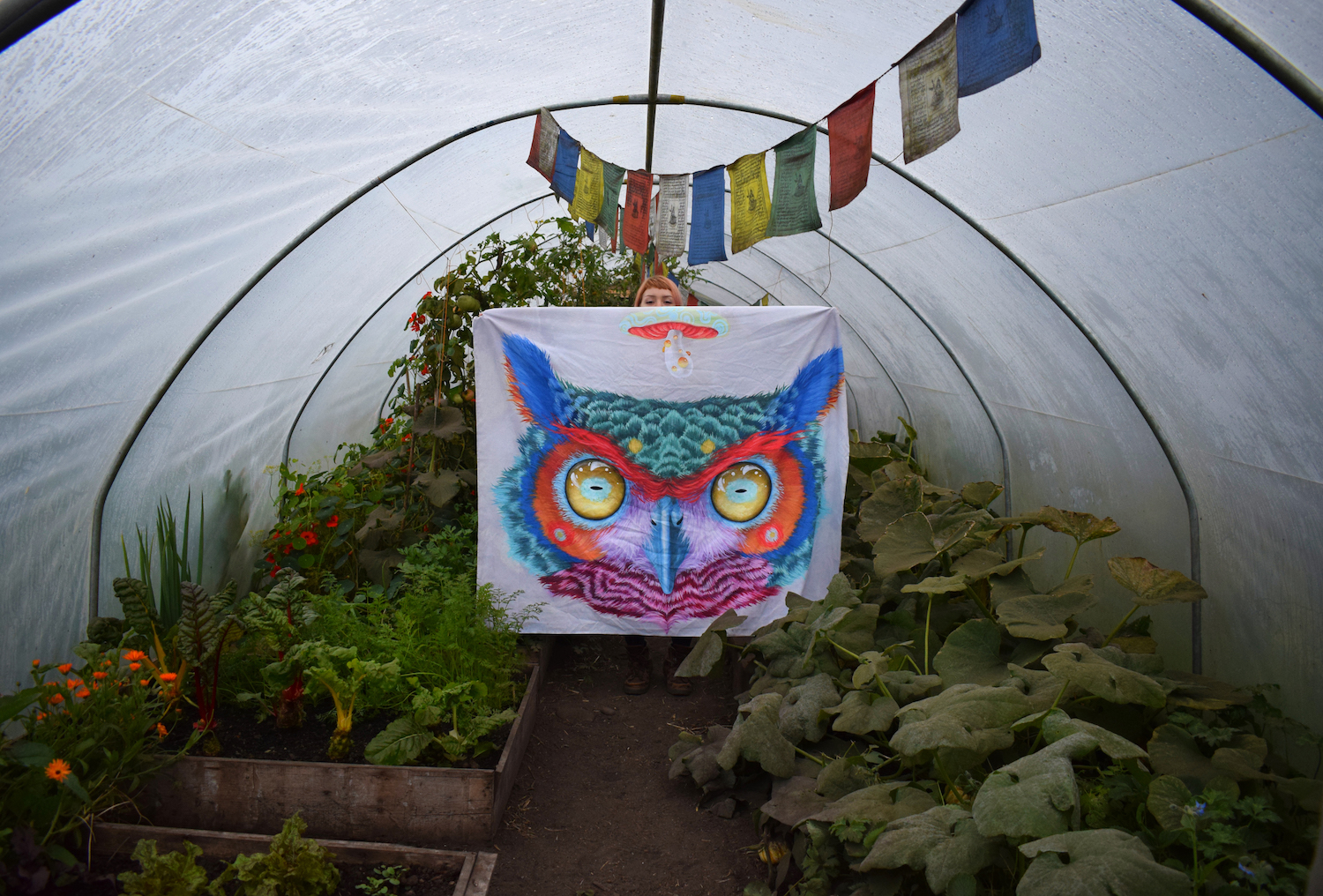 Jump Out of Your Comfort Zone
Certainly, the primary drive for traveling as an artist is to find inspiration in the new places and experiences you come across. But surprisingly, the most important revelation I've had about this entire experience is the amount of confidence I have gained in myself. I think that, above all else, confidence is a key factor in any creative that helps them to continue to move forward with their work and experiment more. As a traveler, you are continuously thrown into new and alien situations that will (hopefully) result in some sort of growth and further understanding in oneself, and that hardened backbone really translates not only into who you are as a person, but as an artist well.
I'm sure this understanding comes with time and experience, too, but I can't believe just how much I've gained in certainty and confidence as an artist and the creative decisions I'm able to make now. I've seriously gained this sort of Jim Carrey Yes Man mentality for everything as a traveler and an artist, and it's so liberating to be open to new experiences. There's something about taking risks that always seems to lead to new possibilities and opportunities. For any creative, with every open door pursued, at least two more always seem to pop open, and we should always strive to open more doors in our own little worlds that we dwell in.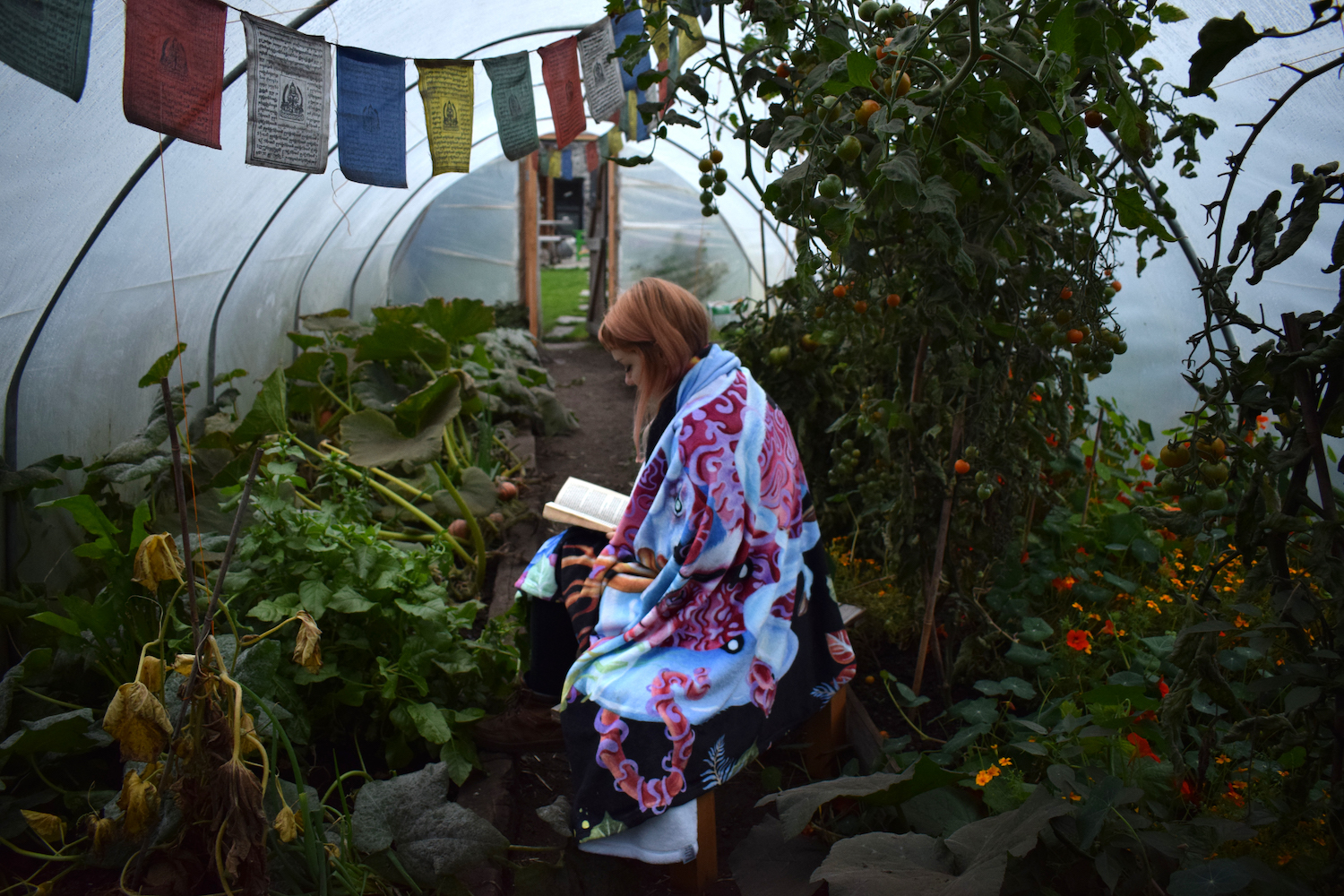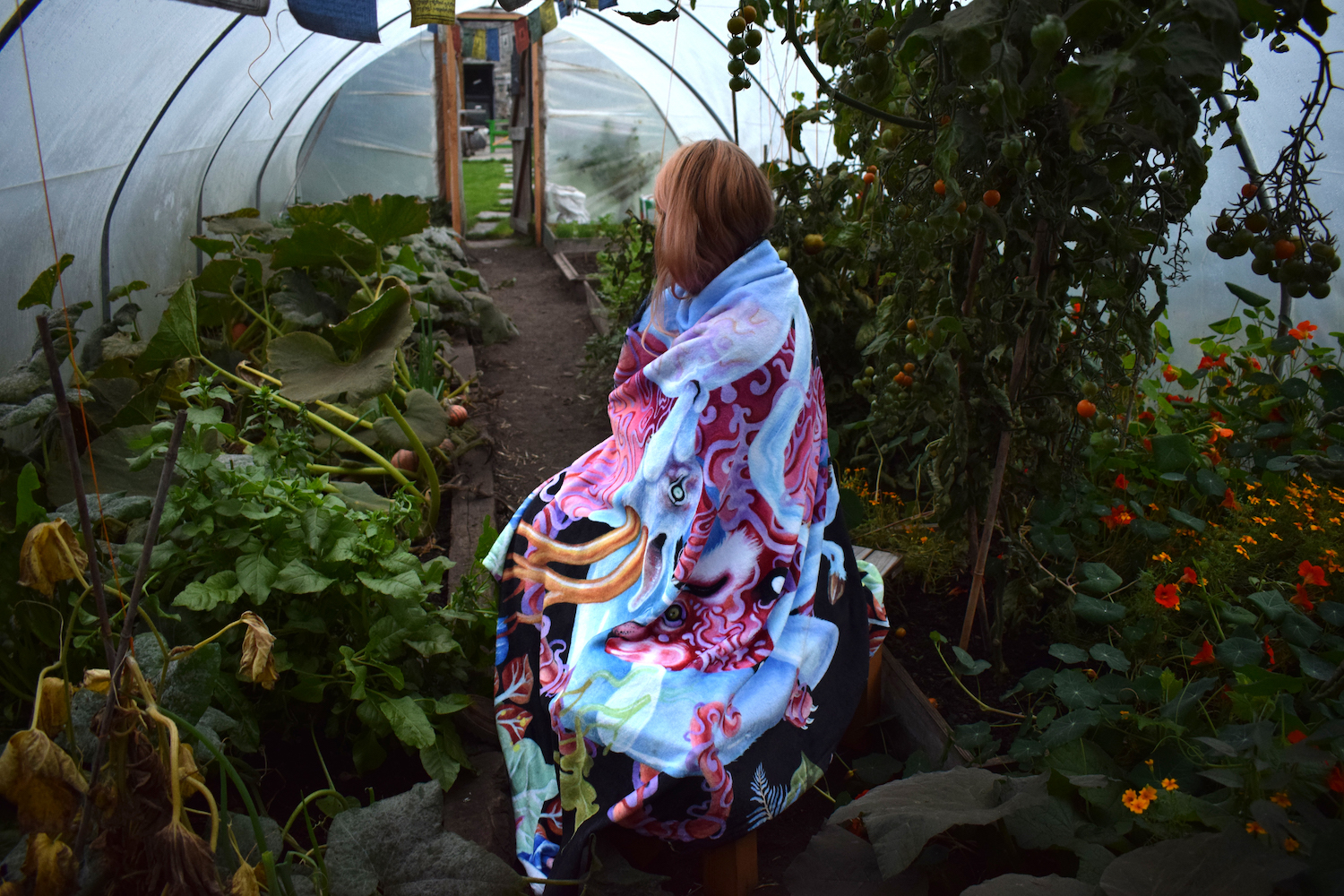 Traveling full time can certainly be draining, and I can understand that it's not for everyone. And sometimes, it's easy to get sidetracked and get lost in the adventures, which I myself have been guilty of just this past month… oops! But if you are an artist with a strong work ethic and desire to create constantly, you will find a way to make it work. Travel doesn't always have to be action packed every single day. I embrace the concept of "slow traveling" and being able to soak up your new surroundings, rather than rushing through it all, so it's absolutely possible to be a long term traveler and still focus on your career at hand. We've come into this digital age where it is becoming easier to support yourself through online resources and connections, especially as creatives, and it would be a shame to not utilize these opportunities to the fullest. So the next time you're feeling stuck as an artist, sometimes all you need is a change of scenery, so get out there, be inspired and explore already!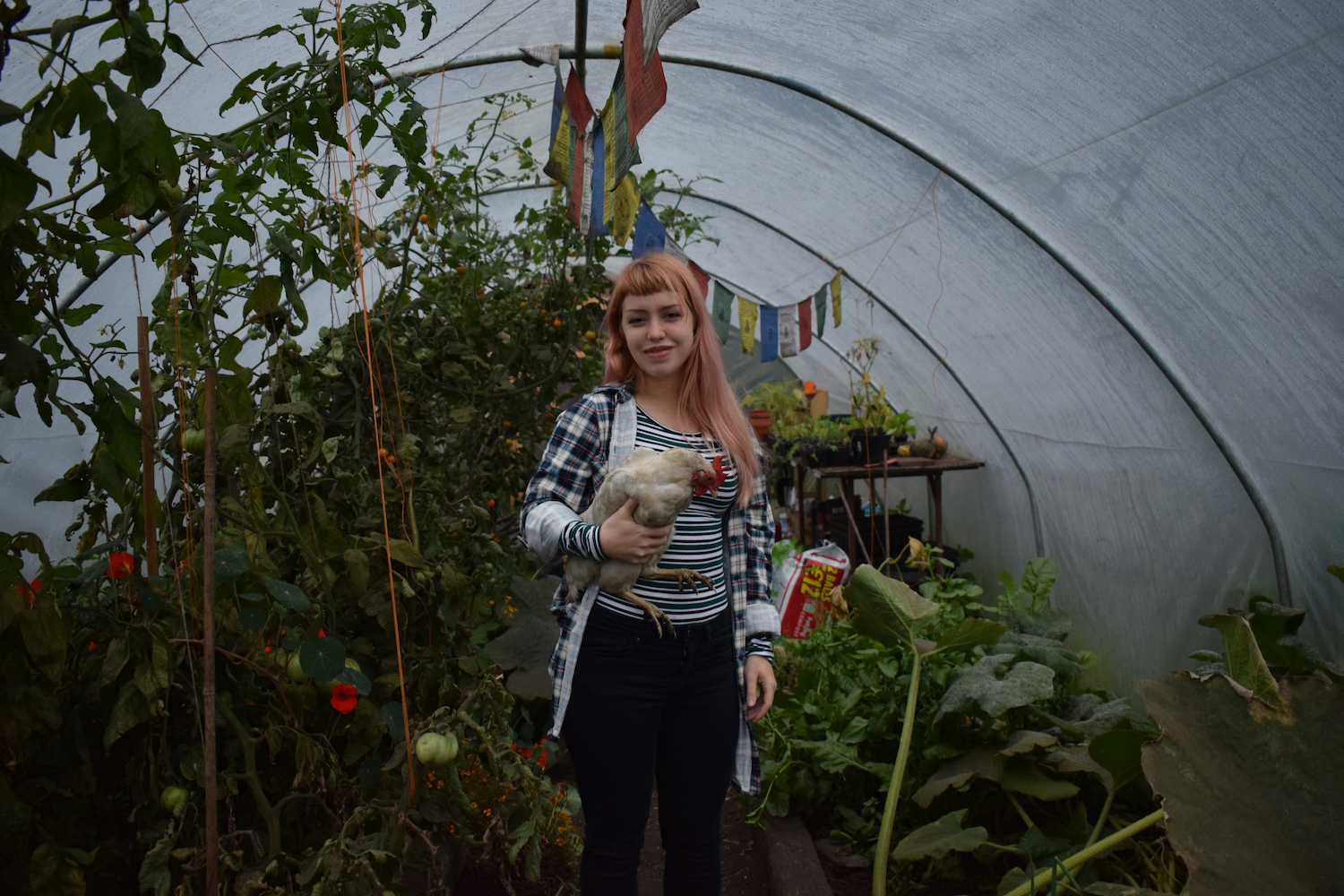 Shop Kit Mizeres' Artwork:
Tiger and Stag Throw Blanket
Where Is My Mind? Metal Print
Rough Landing Throw Blanket
Thrice Wearing Out the Hide Wall Clock
Reforge, Don't Vanquish! Wall Tapestry