We caught up with Alyssa Coscarelli, Senior Fashion Market Editor at Refinery29, to find out where she finds interiors inspiration, how she stays grounded while traveling, and her advice for young people looking to get into fashion journalism.
What is your personal style ethos? How is the way you dress different from the way you approach decorating your space?
Style wise, I try not to box myself in. I like to say I'll try any trend at least once. But when it comes to my home, the place I come back to every single night, again and again, I'm a bit more refined and less haphazard.
How would you describe the style of your apartment?
I wanted my place to feel like a cozy, zen little nest, and for me that translated to a warm, mid century-modern feel with a mix of new and vintage pieces.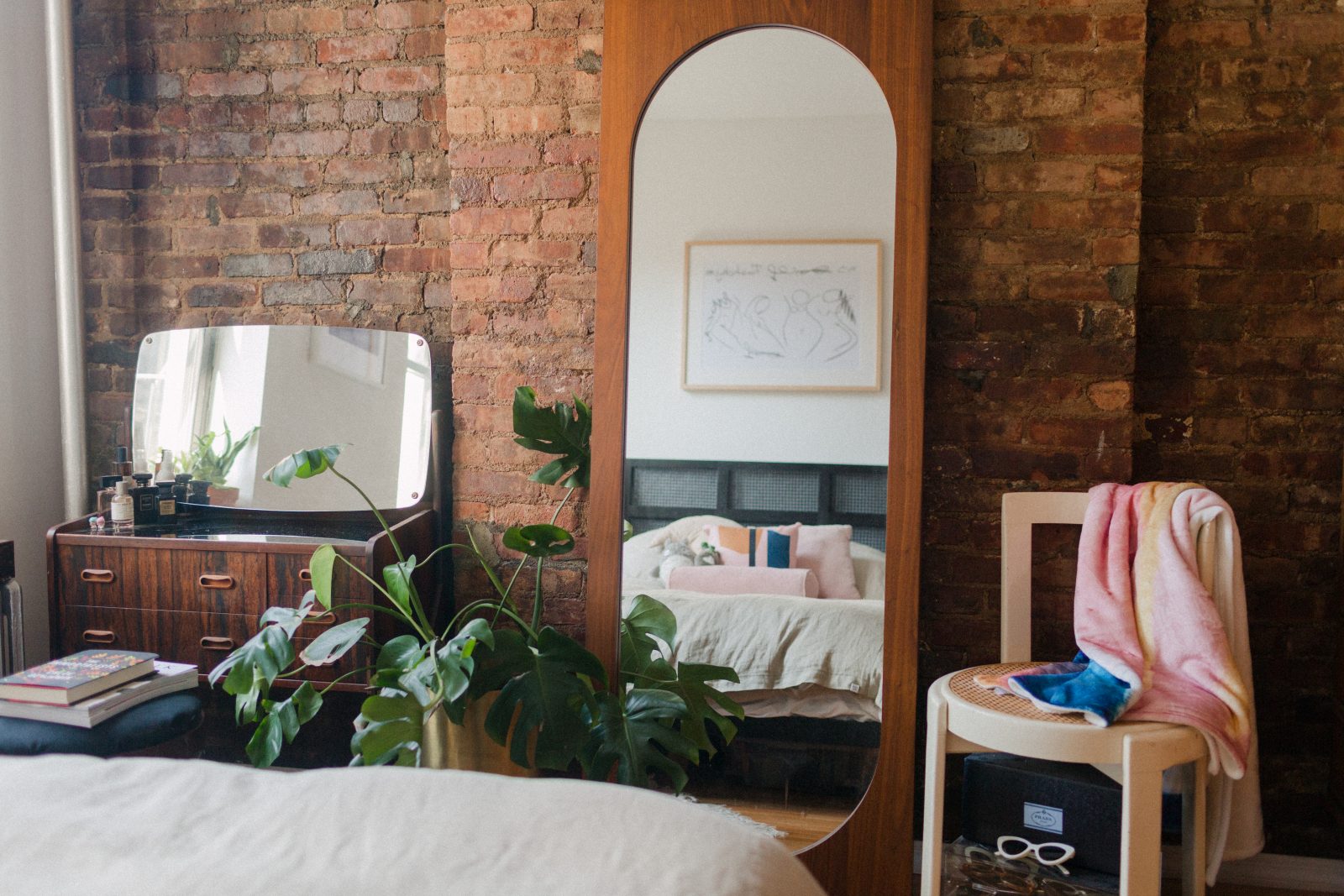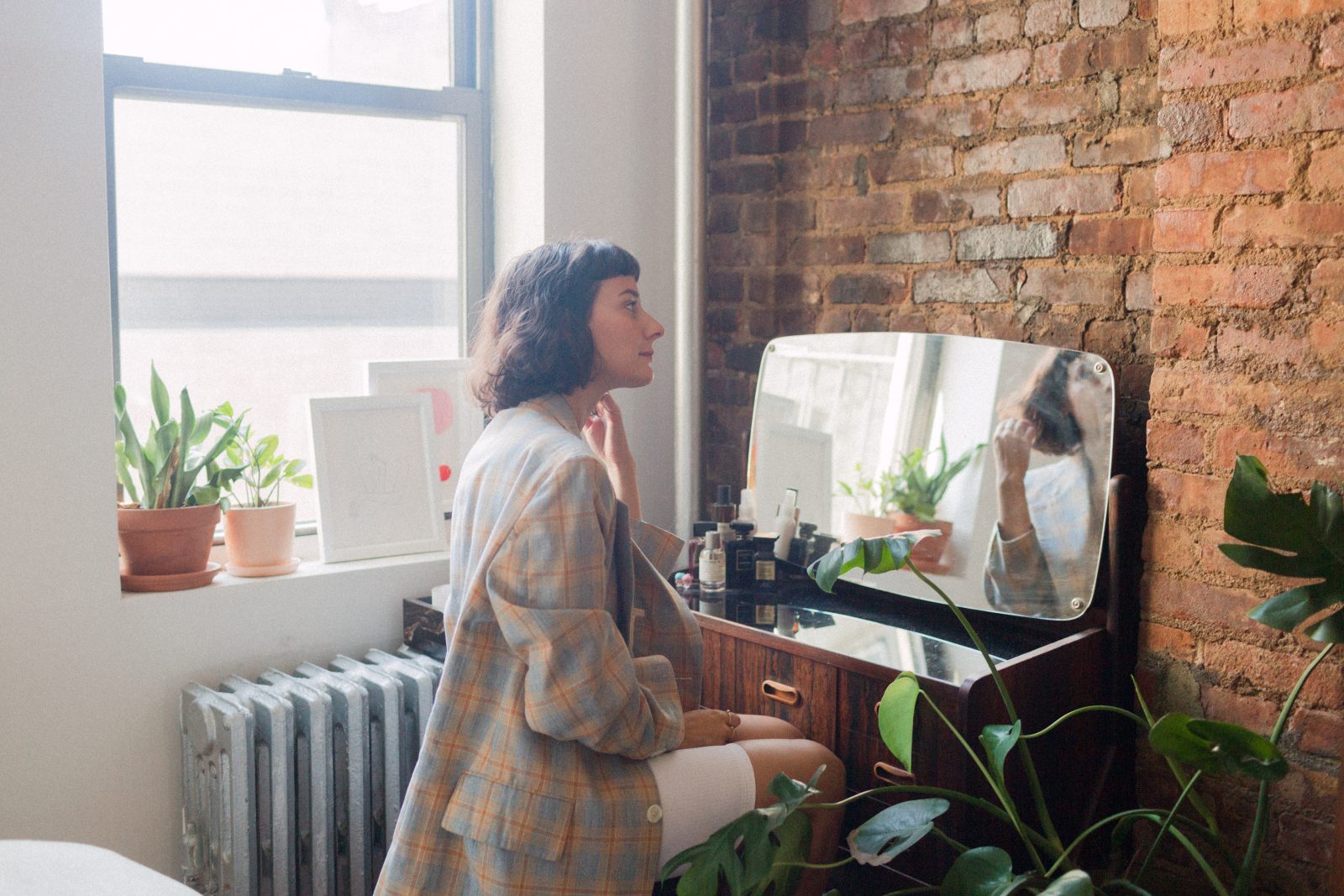 Where do you go for interiors inspiration?
Instagram, interior books, and home stores.
What drew you to the Society 6 products you chose?
They add pops of fun to my space, but not so much that I'd get sick of them. They're subtle additions that contribute to the overall aesthetic rather than distract from it.
Has living in New York influenced your aesthetic at all? If so, how?
Absolutely—I'll always want my home to reflect a bit of the city it's located in. Here in New York, I love the charm and the grit and the imperfections of the city, and I want my apartment to reflect those things, too. I'll always take a place with some character, even if it's a bit more loved and lived-in, over one that's all new-and-modern-everything with zero personality.
What are some of the things you enjoy most about your neighborhood? How do you feel the location inspires you creatively?
The location of my apartment is right in the heart of the action and convenient to everything I love doing, whether that's shooting outfit photos around the neighborhood or running to stores, showrooms, and events in the fashion industry. Some people want separation between where they work and where they live, but I'm at a point in my life where I'm okay with them almost being one in the same; I love being in the heart of it all. And let's be real, I'm also really just in the East Village for the food. All the food.
Is this your first time living alone? What has that experience been like? What do you love most about it? Is there anything you miss about living with roommates/friends?
This is my first time living alone. It's been liberating and eye-opening and humbling and calming and stressful and inspiring and lonely and exciting, all at the same time. I love the independence of having my own place, whether in how I decorate it or how I choose to leave it looking when I head out in the morning (most of the time, I leave it a mess, and I'm kind of okay with that).
It seems as though you travel often for your job. How do you stay balanced while you're away from home?
I like to form little habits or routines wherever I am, or try to do some of the things I do at home while away, whether that's taking an exercise class or starting the day with the same latte—whatever small choices and actions I can do to feel as normal and comfortable as possible while away.
When did you decide you wanted to write about fashion for a living?
I was an intern at Refinery29 when the opportunity arose and I sort of just said, "Welp, here goes!" I had a ton to learn and still do, because I never really intended on writing about fashion for a living.
What's your advice for young people looking to take a similar path in the fashion industry?
Meet as many industry folk as you can, stay connected and up-to-date on fashion happenings, be authentic, work hard, get as much experience as you can, even if that means doing something you don't necessarily like. You might be surprised what you fall into, or what you hate that you thought you'd love, and vice versa. Try and try (and fail, and fail) and you may just end up where you're supposed to be.
Who are some of your favorite emerging fashion designers right now? What do you love most about them?
Nanushka and LoQ are two emerging brands I've been loving and living in since early on—they're elegant and wearable, and photogenic despite being so easy to throw on and go.
What are you reading, listening to, or absorbing right now that you're really pumped on?
I can't stop listening to Snail Mail's album, Lush. It's definitely the album of the summer for me.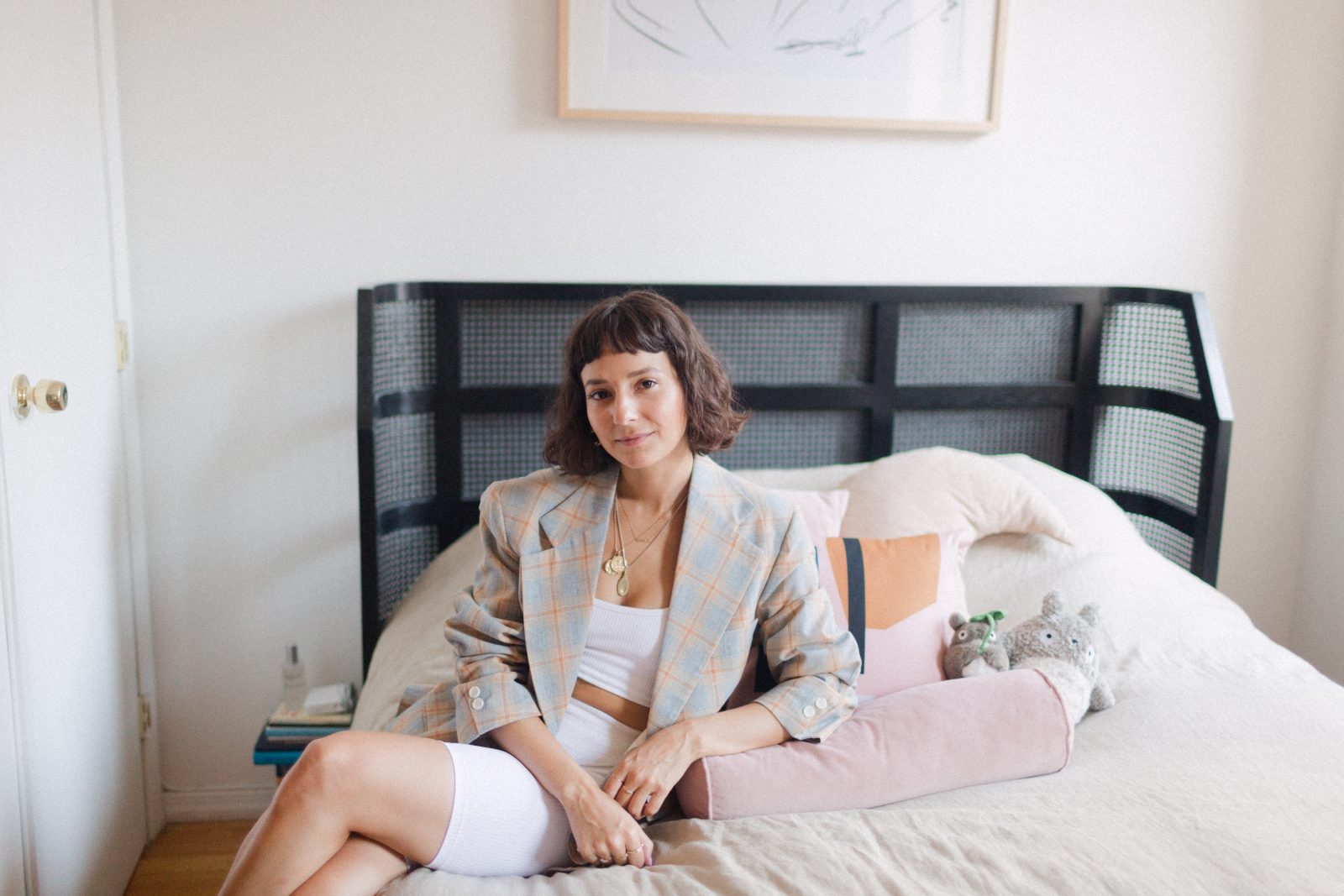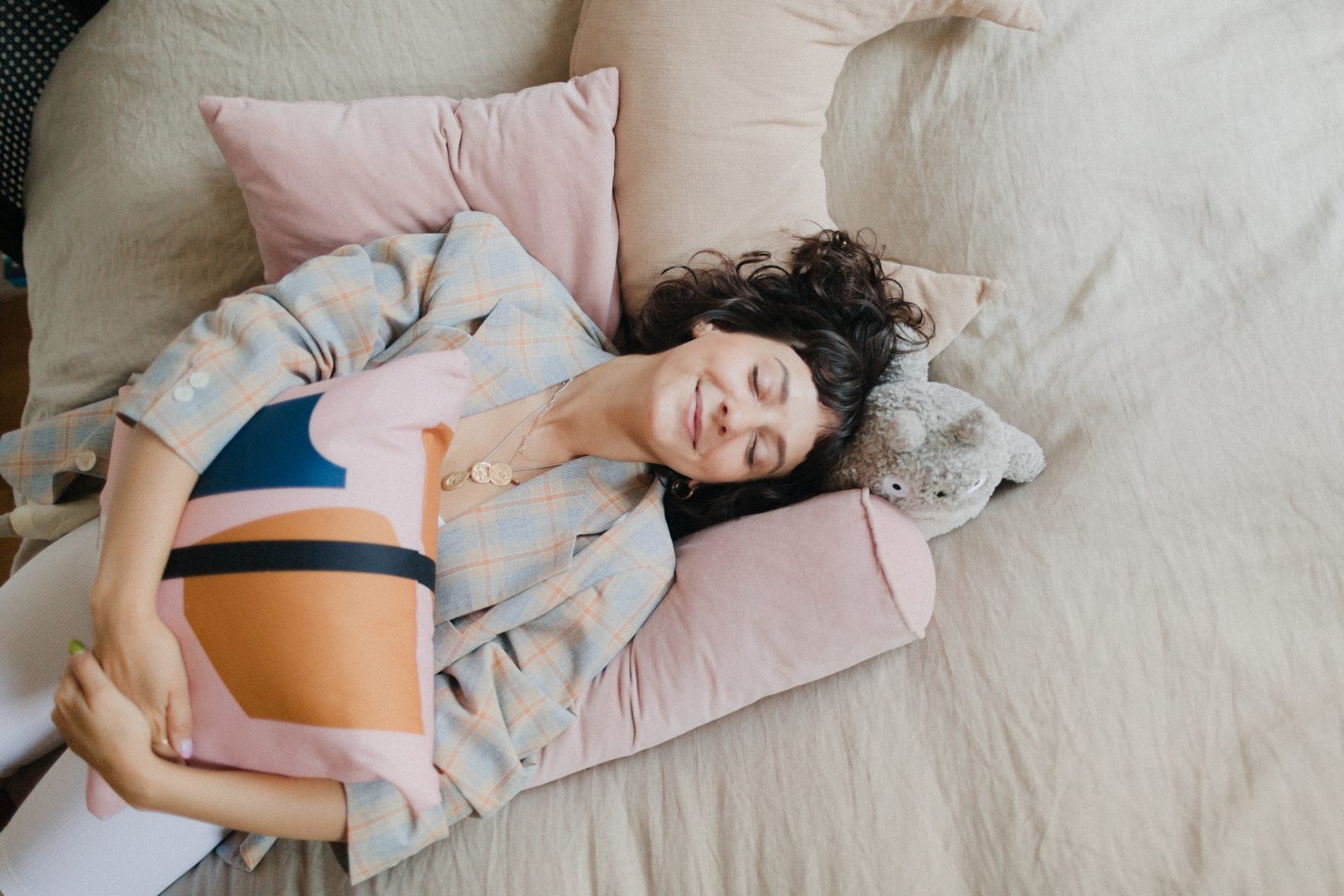 Butts Framed Print
by Julia Heffernan
$57.99
Shape Study #2 Throw Pillow
Deep Green, Gold and White Mug
by Jenna Davis Designs
$15.99
The Great Wave of Pug Coffee Mug
Shape Study #1 Throw Pillow
Exhale Throw Blanket
by Alyssa Hamilton Art
$49.99
Woman's Folded Arms Framed Print
by The Colour Study
$38.99