Willian Santiago's bold illustrations pay homage to his upbringing.
Growing up in a country town in Brazil, he was surrounded by lush, green landscapes and a deep appreciation for nature. Each of his works are a playful mix of saturated color, fashion design and floral elements, creating a mystical universe we wish we could inhabit. We stopped by Willian's plant-lover's paradise of a studio to learn more about his love of the outdoors, the symbolism in his works and which fellow Society6 artists he can't get enough of.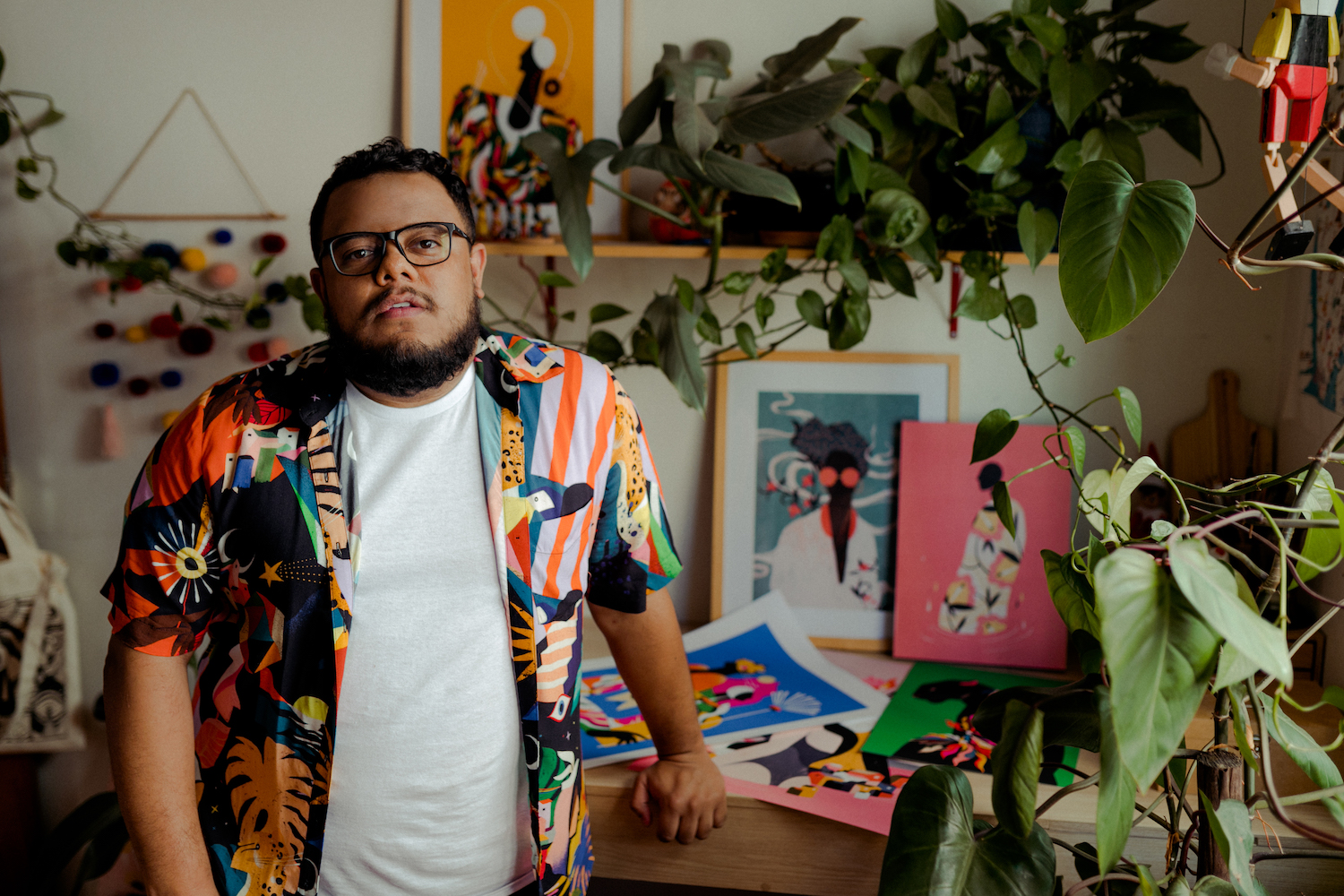 You have a background in graphic design and fashion, designing prints and patterns for textiles. How do those other outlets influence your practice as an illustrator?
I graduated from school in graphic design, and it has opened doors for me to work with illustration. I worked at a branding agency that focused on fashion clients for a few years. There, I had the opportunity to work with professionals from different fields and I was able to learn a little bit of everything. Fashion and graphic design definitely work together and it helps me when I'm developing concepts, compositions, color theory, repetition, etc.
You're very interested in nature and color. Where does your love of these elements come from, and how do they inspire your day-to-day life?
Brazil is a vast country and it has lots of natural landscapes. I live in a country town, so I always see a lot of green landscapes. My mom also loves plants and I grew up surrounded by nature. It is almost natural to see these elements reflected in my work, even in a more mystical and playful way within my imaginary universe. I almost always see a floral element in my illustrations.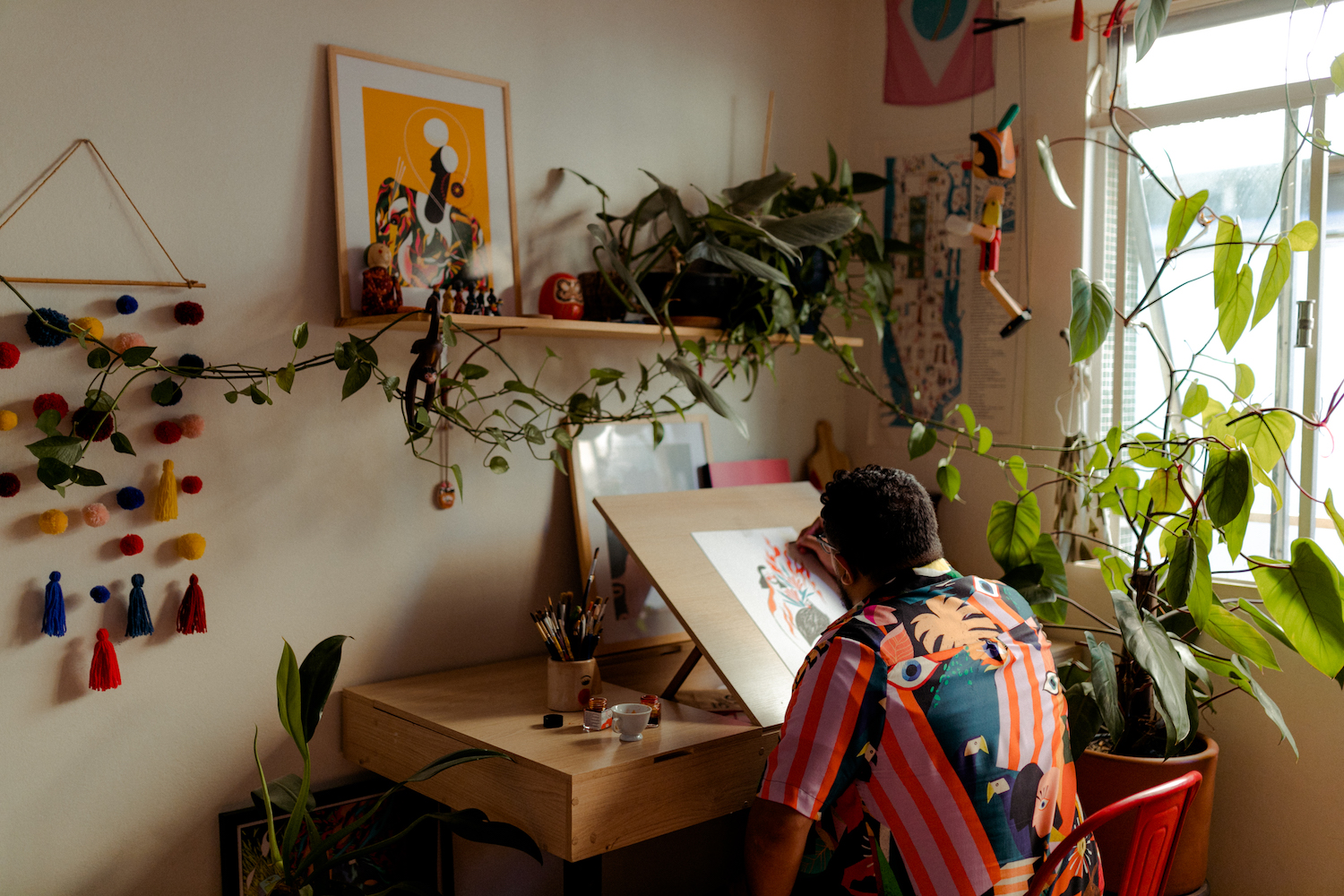 I read you tie symbolism into your work–a plant holds spiritual meaning, for example, or the pattern on your subject's dress can hint at who she is. Is there any significance behind the house motifs you often use?
The little houses are direct references to Art Naif. I try to use it in a more playful way. I am passionate about two-dimensional compositions, vibrant colors, simple line work. Here in Brazil, Art Naif reflects our culture, vegetation, folklore and religion. We have fantastic Naif artists. Heitor dos Prazeres, Maria Auxiliadora, Djanira da Motta e Silva, and Lia Mittarakis are great references.
Can you walk us through your artistic process? 
It's usually crazy. The process is very different when it is for a client than when it is a personal illustration. For client work, the deadline is almost always short, but I always start sketching on paper first. I don't like going straight to the computer. Once I have sort of an idea of what the piece will look like, I finish sketching on the computer. For personal illustrations, I usually like to write down ideas first. Then based on the notes, I try to look for visual references and then I start with the sketches.
I used to love producing and scanning textures, but nowadays, it is rare for me to do that. There are a lot of brushes for software with incredible textures. I have a gazillion! Sometimes it takes me hours choosing which brush I'm going to use haha.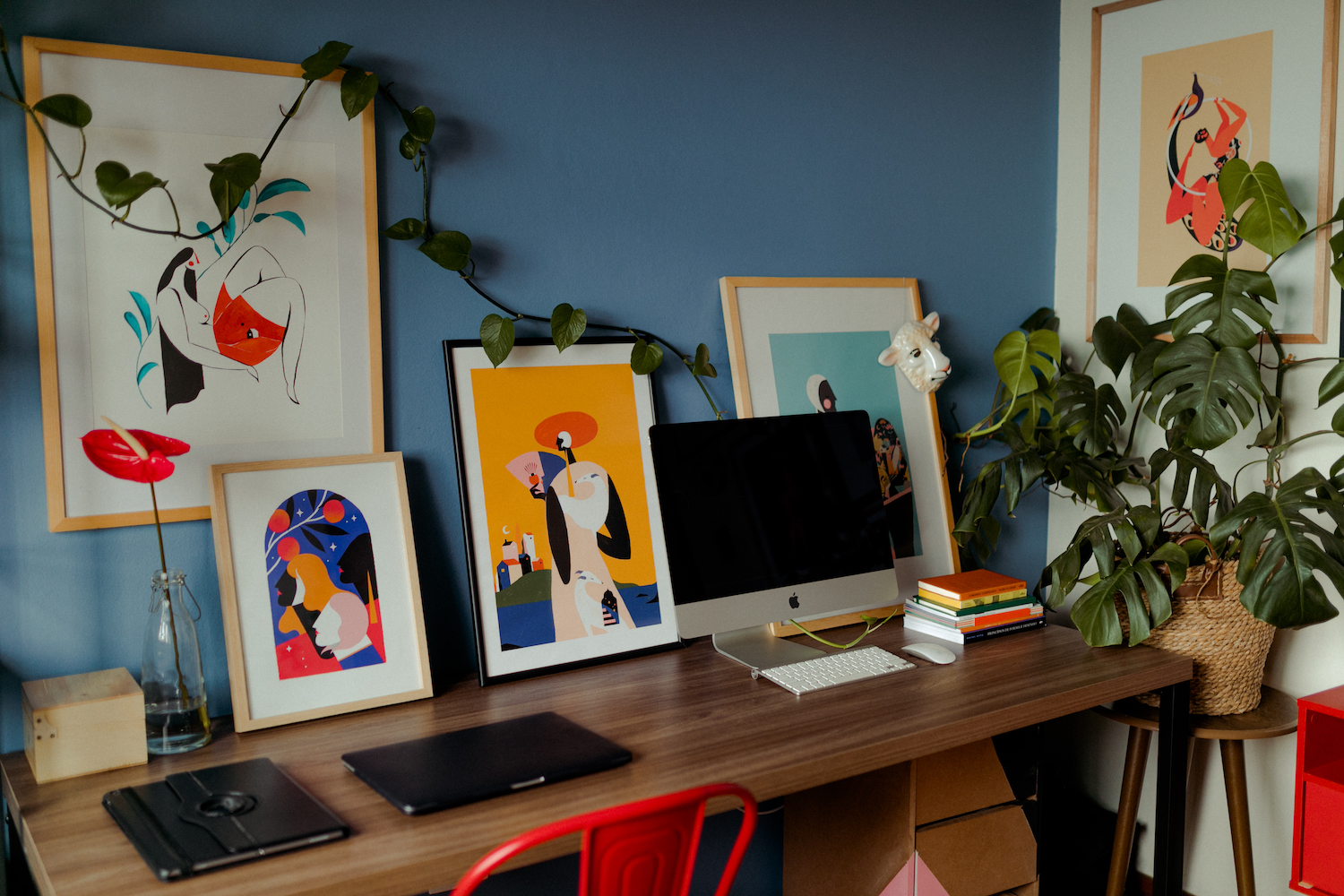 Your art is very distinct–how did you develop your signature style? Do you have any tips for artists and creatives who are still figuring out what makes them unique?
My life is full of references! The aesthetic of my work is the reflection of many things, my experience, artists that I admire and mostly a lot of drafts and tentative works. The tip I'd give is to search for different artistic styles and artistic movements, and then start sketching and experimenting with your own hands using all those different styles. And obviously, the main one, practicing every day if possible.
How do people typically react to your work?
The feedback I have from people who feel inspired by my work makes me really happy. They generally like the use of color, which is something very expressive and where I spend the most time during my creative process. Colors arouse the most diverse sensations, and it is always fun when someone shares what they felt after seeing something I produced.
What's one of the most enjoyable experiences you've had as an illustrator?
There are several! One of them was a campaign that I illustrated. I worked on it for months and it was very tiring, but I had an excellent compensation and a significant reach in the media. My mother invited the whole family to see the commercial on the TV with my illustrations. She put on an entire party—there were even balloons.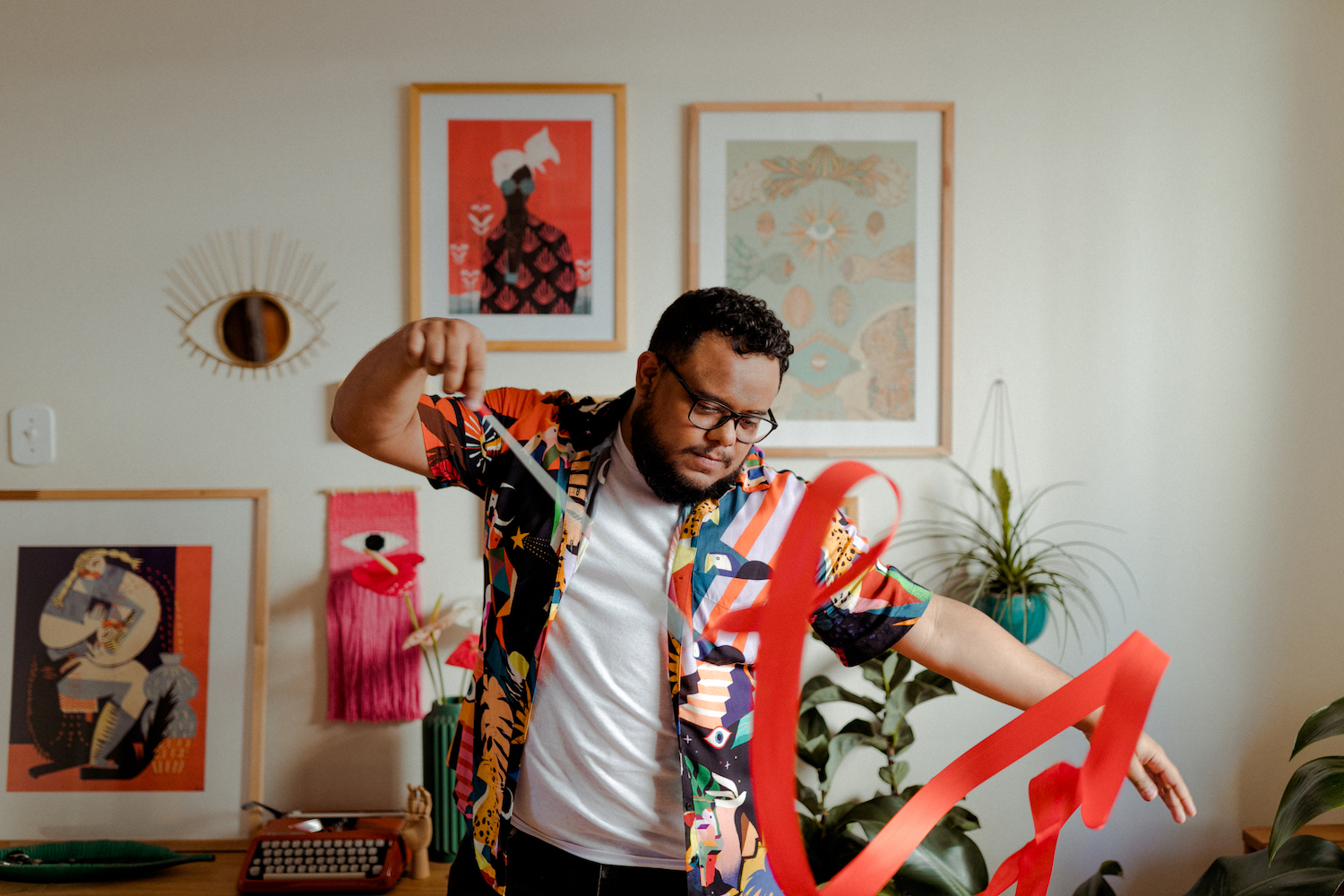 Where are you currently based? What's your favorite thing about your neighborhood? 
I'm based in Londrina, quite a big town in the south of Brazil. It's a great country town.  I live in the downtown area, it's quite hectic. I love going out for coffee on the street, watching people, and eating Coxinha, which is a Brazilian delicacy.
After lurking your Instagram I saw you have some prints by fellow Society6 artists Isabelle Feliu and Herikita in your home! What else can we find hanging in your home?
I own quite a few pieces from Socieyt6's artists. I have Leovy, Ryo Takemasa, Herikita, and Quibe, to name a few. It's amazing to have the work of people I admire on the wall of my house. I think it's important to encourage artists and creative commerce. I have a lot of work from Brazilian artists as well like Uinverso, Henri Campea, Nestor Junior, Polonnio and Barbara Malagoli.
Kalemba I Framed Art Print
by Willian Santiago
$199.99
Kalemba II iPhone Case
by Willian Santiago
$35.99
rewind Art Print
by Willian Santiago
$33.99
a y o Wall Clock
by Willian Santiago
$31.99
Godê Pavão Wall Hanging
by Willian Santiago
$32.00
AZA Framed Art Print
by Willian Santiago
$89.99
Lagoon Canvas Print
by Willian Santiago
$123.99
FIERCE FLOWER Throw Pillow
by Willian Santiago
$29.99