Presentation is everything, at least when it comes to gift-giving. So, we banded together with select Society6 artists to bring you: wrapping paper!
Our limited edition wrapping paper comes in designs so good they might very well be the best part of your gift (sorry, but just take a look for yourself). Whether you can barely cut in a straight line or want to make your gift stand out with something extra special, you're gonna want to grab these before they're gone. Here's everything you need to know: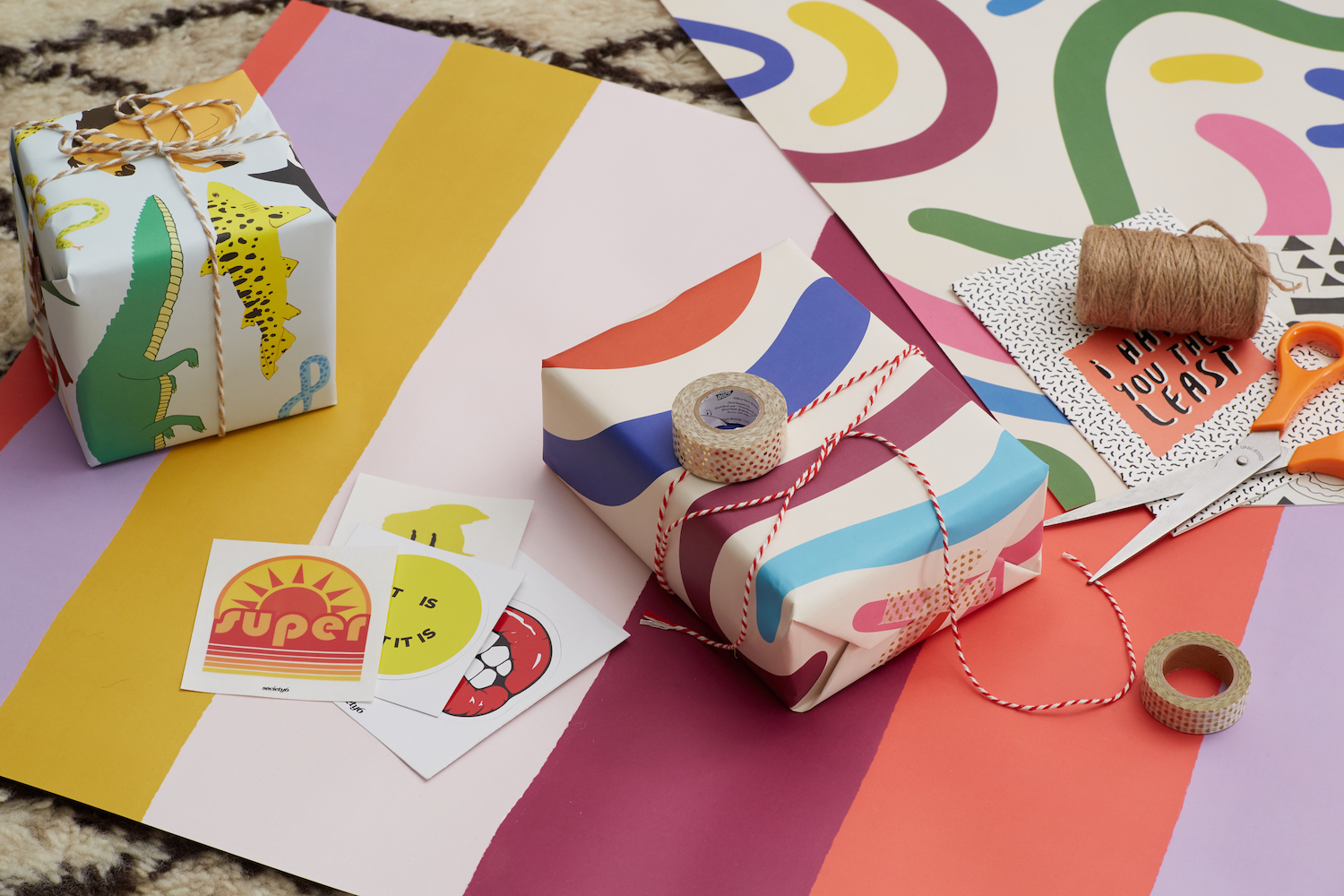 Gift something that will really pop. Our limited edition wrapping paper, designed by a handpicked selection of Society6 artists, is guaranteed to win you the title of best gift-wrapper. People love getting gifts (that's a gimme) but what people love even more is a gift wrapped with a thoughtful and eye-catching style. Give the people what they love. Sold in a set of five sheets.
– 100lb smooth matte paper
– Pack of 5 sheets
– Each sheet measures 20" x 29"