Your living room is the heart of your home. It's the space where you kick back, gather with friends or binge Netflix with family. You know, the stuff of life. So it makes sense that you'd want to absolutely nail the interior design and furniture layout of your living room.
But, as no two lives are the same, neither are two living rooms. A successfully designed living room floor plan will look different—with different furniture placement, accents, and home decor—for everyone. It all depends on how you want your space to function.
Whether it's time for a redesign or if you're moving into a brand-new home, here are 12 living room layout ideas to make the most of your living room and create a space that caters to your lifestyle.
#1 For Gatherings and Conversation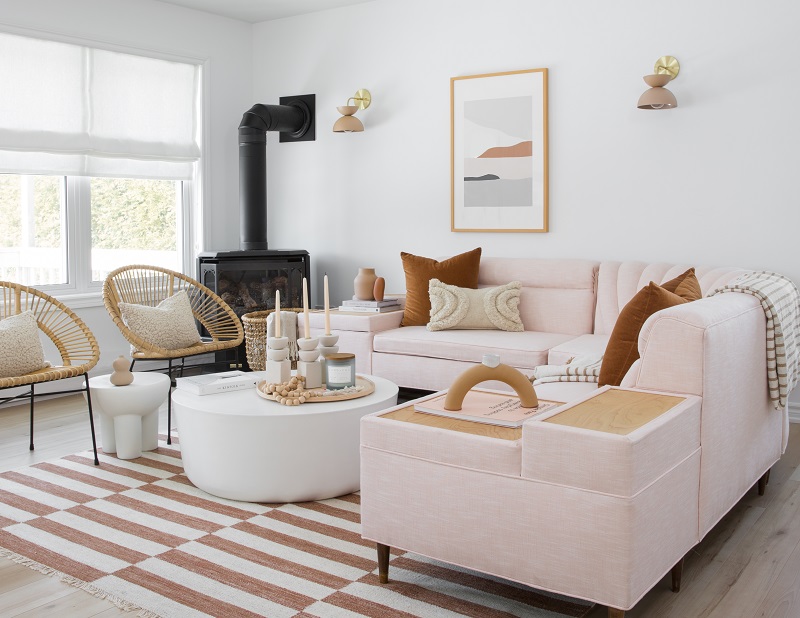 Consider interior design a subtle, sneaky way of controlling what happens in your space. If you want your living room layout to invite epic, late-into-the-evening heart-to-hearts or game nights your friends reminisce about years later, arrange your living room furniture layout to promote gatherings.
Here's how to arrange living room furniture that sparks conversations:
Arrange your couches and armchairs to face each other.
Position a coffee table between seating to give guests a convenient spot to set drinks and snacks down.
Nudge your furniture just a little closer together to create an intimate, cozy gathering setting. Center it all closer to the middle of the room so the space feels warm and open.
Once your furniture is placed, it's only a matter of time until your friends start revealing their deepest, darkest secrets or laughing the hardest they ever have before.
#2 For Small Living Rooms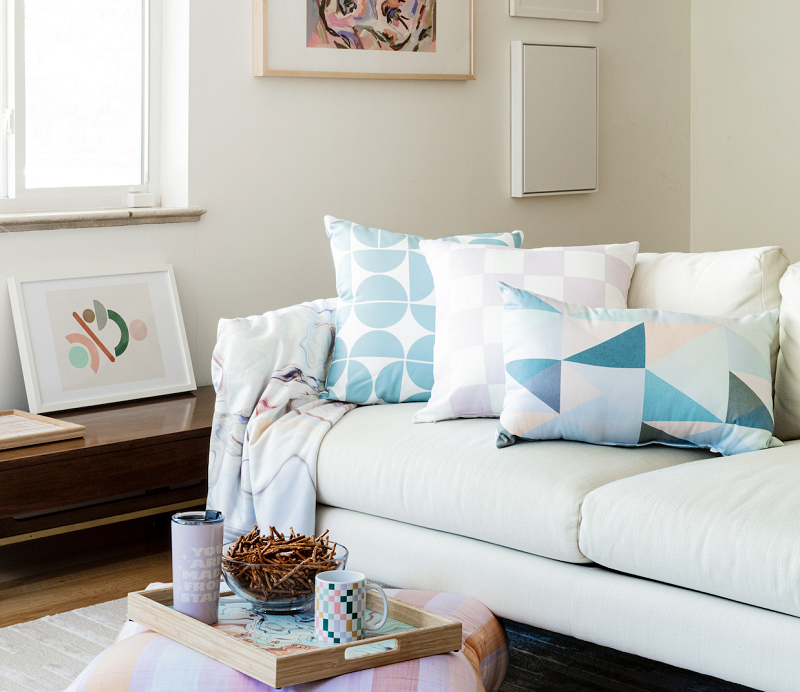 Need a small living room layout idea? If you're working with a small space, you may be tempted to push all your furniture against the walls to create the illusion of a bigger living room. While this method may appeal to some, it's not the only way to design a small living room.
Here's how to arrange furniture in a small living room:
Don't be afraid to push your furniture away from the walls. If you keep everything anchored to the walls, you'll end up with a strange empty space in the middle of the room—one that you'll be tempted to fill with furniture that doesn't add to the space.
Pull your furniture towards the center of the room to create the illusion of a more open space. This also leaves more wall space to add a gallery wall or beautiful prints.
Add all things cozy to complete the room, like throw pillows, soft blankets, and ottomans to put your feet up and relax under the twinkly lights.
#3 For Large Living Rooms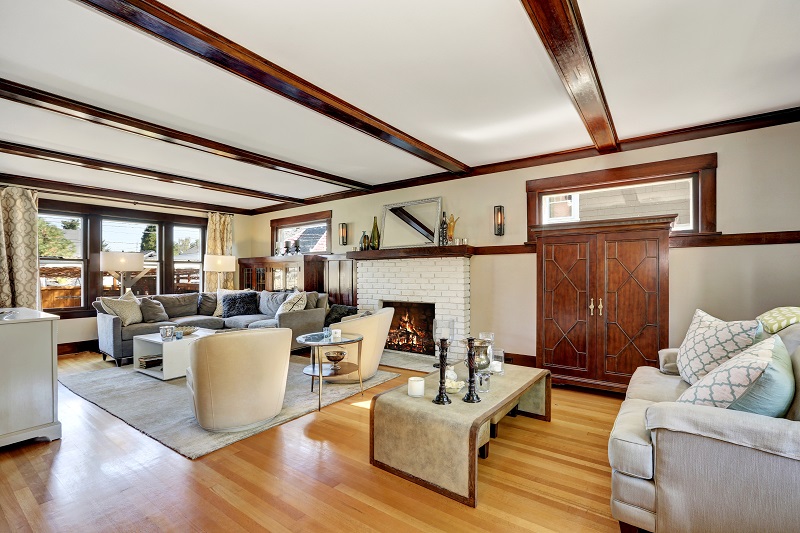 When you bought the house, you were over the moon about how large the living room was. So much room for decorating! But now, you've got more space than you know what to do with. Don't panic. Learning how to decorate a living room this size isn't as hard as it seems.
Try sectioning your large living room naturally into "mini spaces" by:
Building a natural path by positioning one sofa with its back to the other "mini space."
Anchor one "mini space" with an area rug. Make sure that all the furniture in this space fits onto the rug by knowing the ideal rug size for the living room.
Achieve cohesion across both spaces with similar color palettes and living room decor.
How to arrange furniture in living room might be as simple as breaking it into multiple rooms. Play around with different living room layouts until you find one that suits you and your lifestyle.
#4 For Open Layouts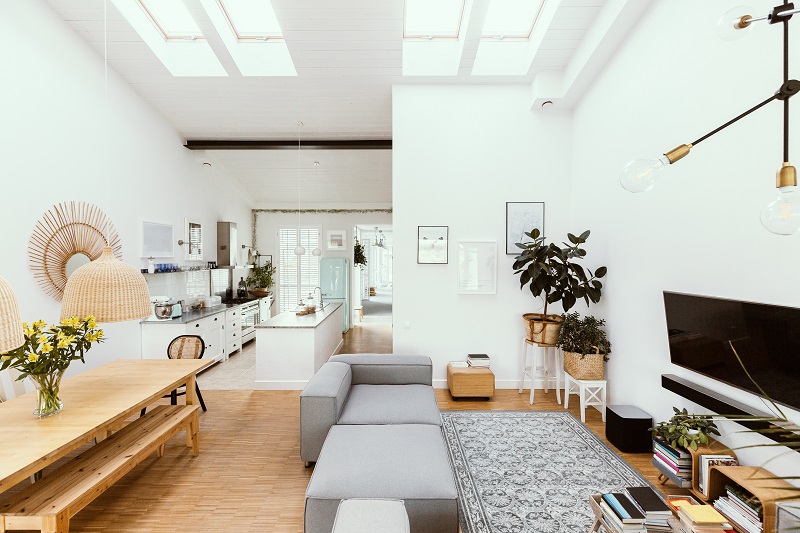 If you live in one of those spaces where the kitchen bleeds into the dining room, which bleeds into the living room, the name of the game is boundaries.
Create a cohesive living room in an open layout by:
Using area rugs to break up the space and designate different parts of the room, like the seating area, the dining area, or the kids' play area.
If you have an island, pop some counter stools along the side and use it as a dining space. That way, you can use more of your open space for your living room.
Mount your TV on the wall and arc your furniture around it. This saves some floor space for pieces like coffee tables and side tables.
#5 For Adding Formal Flair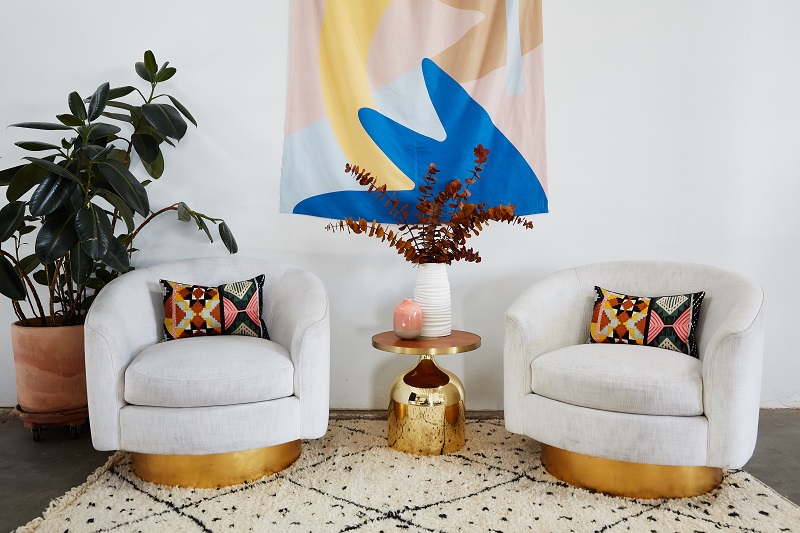 You may not be living in an Elizabethan drama. But with a formal living room, you can pretend.
To create a formal living room fit for a historical drama:
Focus on symmetry. This will make your space automatically look more elegant.
Consider armchairs instead of couches.
Arrange furniture to run either parallel or perpendicular to your walls.
Experiment with wallpaper or wall clocks for a regal, refined look.
Whether you're hosting the Secretary of State or your in-laws, a formal living room arrangement will impress the most discerning of guests.
#6 For Shaking Up the Norm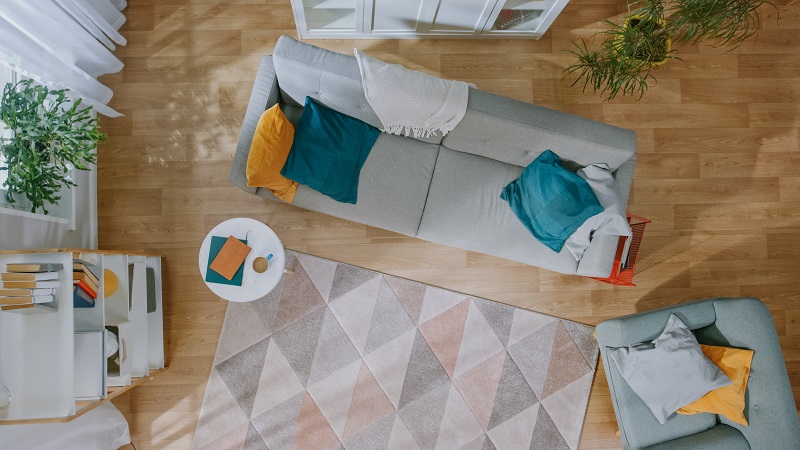 Just because it's your living room doesn't mean it needs to look like one. Creative folks who are looking for a fresh perspective on a traditional living room floor plan are free to break the mold.
Try out these unexpected layouts for an unforgettable space:
Arrange your couch (or another large piece of furniture) on a diagonal for an unexpected arrangement that breaks up a boxy room.
Anchor your diagonal furniture on an area rug that's positioned parallel to the walls to ground your arrangement.
Swap traditional furniture for floor pillows for an adult version of a pillow fort.
How to set up a living room that's totally eclectic and one-of-a-kind? Nail the vibe by creating a gallery wall full of unique wall art from independent artists.
#7 For Hosting Parties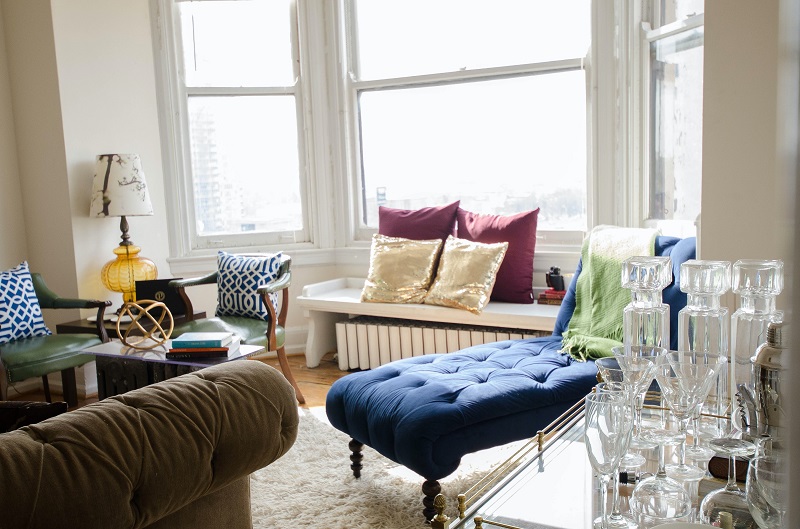 You're an adult now, and you're going to use your space how you want. And what you want is to throw the best parties of your friend group.
Here's how you make it happen:
Create different spaces for different phases of the night. Center the party around a cushy sectional. Then create a separate, smaller space with just two chairs for the strangers who are really hitting it off.
Line one wall with seating for the wallflowers.
Don't forget the bar cart filled with delectable refreshments.
The key to a great party room is several smaller spaces that guests can float between. Before long, your living room will be the hottest spot in town.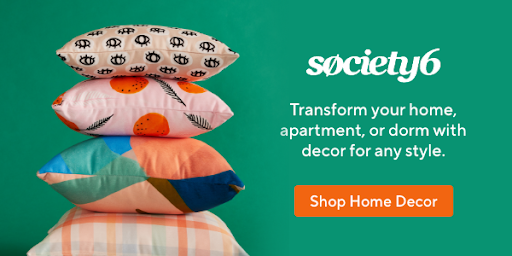 #8 For Functional Flexibility
Perhaps your home hustles as hard as you, and it acts not just as your living room, but also as your nursery, home office, party central, or impromptu meeting space. You'll need a small living room layout idea that can keep up with your fast-paced lifestyle.
If flexibility is key in your home, build a space that can keep up:
Buy lightweight furniture that's easy to move. Your lower back will thank you when you need to rearrange to accommodate your everyday life changes or spontaneous guests.
Add furniture or living room decor that can be multiple things. Pieces like ottomans and poofs do double duty—sometimes they're seating, and sometimes they're mini tables.
When your home's M.O. changes from day to day, figure out how to arrange a living room filled with lightweight and multifunctional pieces.
#9 For Working From Home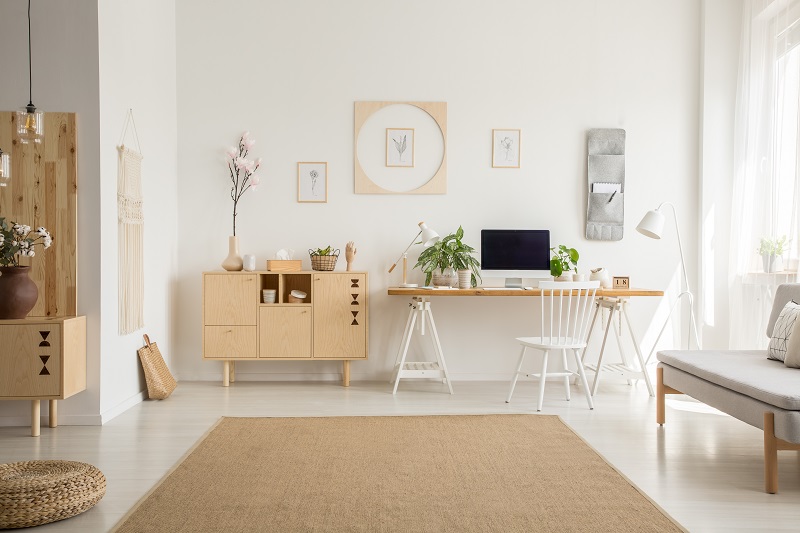 Many of us now work and play in the same room. If your life entails major WFH vibes, you may need to combine your living room layout with your office one.
Here are a few tips to make both feel intentional:
Arrange the furniture so different functions aren't facing each other. Keep your desk facing one wall and your lounge pieces facing another.
Try to arrange your furniture so you can lounge without looking at your desk, so you can decompress from work without staring at your to-do list on the wall.
#10 For the Fireplace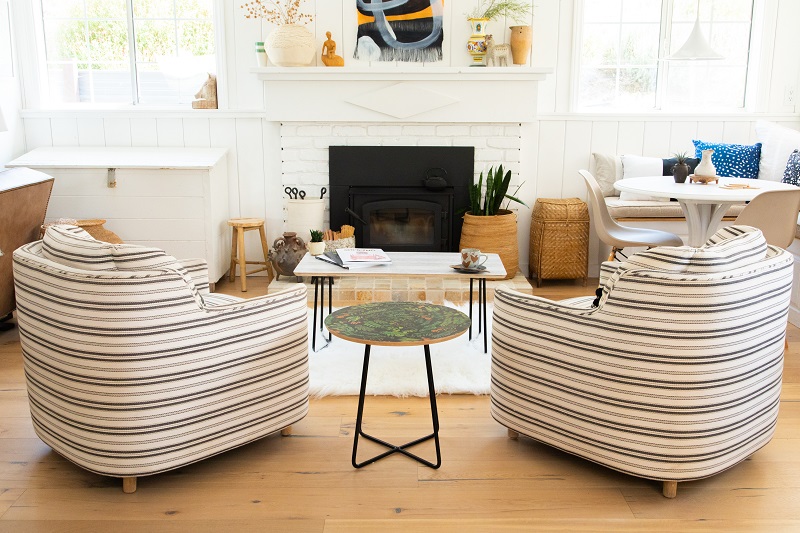 If you're lucky enough to live with a fireplace, don't ignore it. You've got a natural and dazzling focal point built right into your living room.
Here are a few ways to embrace a fireplace in your living room layout:
If you have an ornate fireplace, place your seating so it's directly facing it. On cold nights, watching a crackling fireplace is better than watching TV.
You can also arrange your seating in a conversation style (face-to-face) next to the fireplace.
Complete the room with a cozy rug, plenty of soft throw blankets, and convenient side tables to rest your mug of hot cocoa while the movie starts.
#11 For Watching TV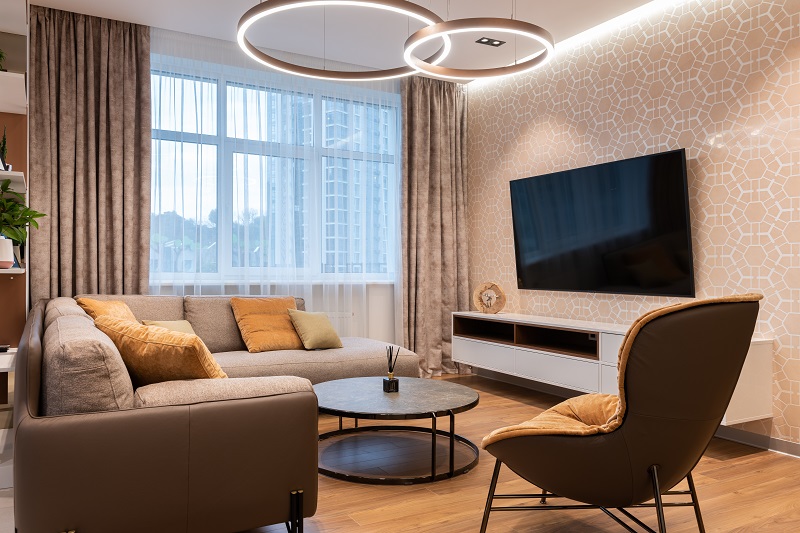 If cinema is your life, your living room is your home theater. So you'll want to create a space that invites marathons and movies more comfortably than the cinema down the street.
Here are a few ideas to make it happen:
Mount your TV high and centered on the wall so you can position all your furniture slightly oriented towards the screen. Keep in mind where the windows are, and try to keep your screen free from glares.
Create an intimate viewing zone by hanging your TV on a wall and positioning a large, comfy sofa opposite.
Consider a sectional instead of a couch or a comfortable ottoman so that you and your fellow viewers have a place to kick your feet up while you watch.
Keep a coffee table within easy reach to ensure popcorn and drinks are no more than a slight stretch away.
#12 For Enjoying the View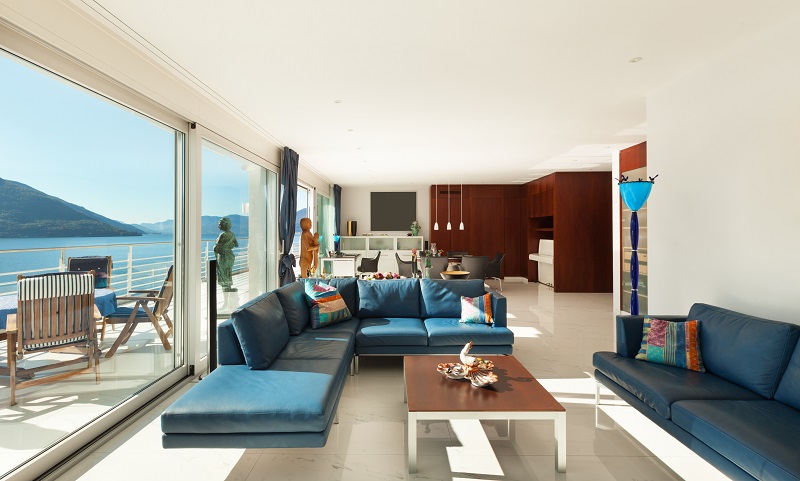 If you bought your home because of the unbeatable view—whether that be of the incredible forest scape, city skyline, or ocean—arrange your furniture so everyone can appreciate it.
Start with your largest piece of furniture and position it directly facing the window where your view is at its best.
Envision how people are going to move through the space and carve out a path with your furniture for people to walk through.
Anchor the layout by placing a console behind your sofa. This will reinforce the idea that the view outside is the focal point.
Design Your Ideal Living Room with Society6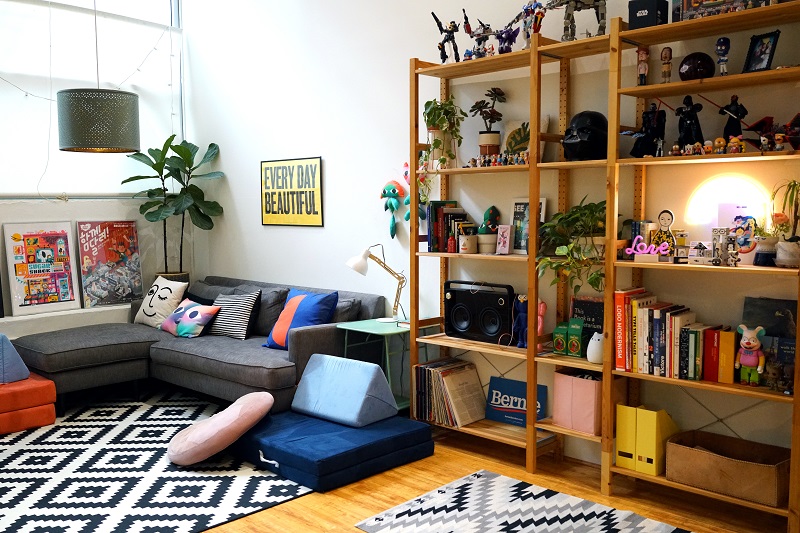 Designing your living room is more than adding furniture to a space. It's curating the experience you, your family, and your friends are going to have when gathered in it.
Make your living space an intentional one that brings you joy anytime you relax in it by filling it with living room essentials – stylish furniture, eye-catching accents, and a layout that lets you live the way you want to.
Here at Society6, we've got what you need and more to design your perfect living room.
Our unique furniture, decor, and other artisan goods are designed by independent artists and designers to bring unique life to your space. From cheeky wall art to bold area rugs, you'll find exceptional pieces that will make your living room as unique as you are.
Sources:
Better Homes & Gardens. 20 Living Room Furniture Layouts That Make the Most of Your Space. https://www.bhg.com/rooms/living-room/room-arranging/living-room-furniture-arrangement/
Curbed. How to design the perfect living room. https://archive.curbed.com/2016/9/2/12755518/living-room-design-basics