Drumroll, Please! If you're coming to Girls Art Now!, our first-ever women artist summit happening on June 9th at Urban Outfitters' Space 15 Twenty, you're going to want to get to know these ladies.
The summit will be a full day of panel discussions from artists, founders, activists, writers, musicians and more organized around a big topic: what does it mean to be a woman artist in 2018? So, without further adieu, we'd like to introduce you to the incredible women behind Girls Art Now! who will be speaking and performing at the summit. Don't have your ticket yet? Get yours now!
Puno

Digital Entrepreneur in more ways than one, meet Puno. She is the Founder of ilovecreatives, a platform connecting creatives through jobs, creative profiles and events. She co-created PeopleMap.co, an Instagram marketing tool where you can strategically build and track a targeted community (Refinery29 and Warby Parker would attest). Amongst that, she's also built a trusted community of travel influencers through @madewithmap. Her main piece of advice: the future is made up of nows, so live in the now! Follow Puno @punodostres
Whitney Bell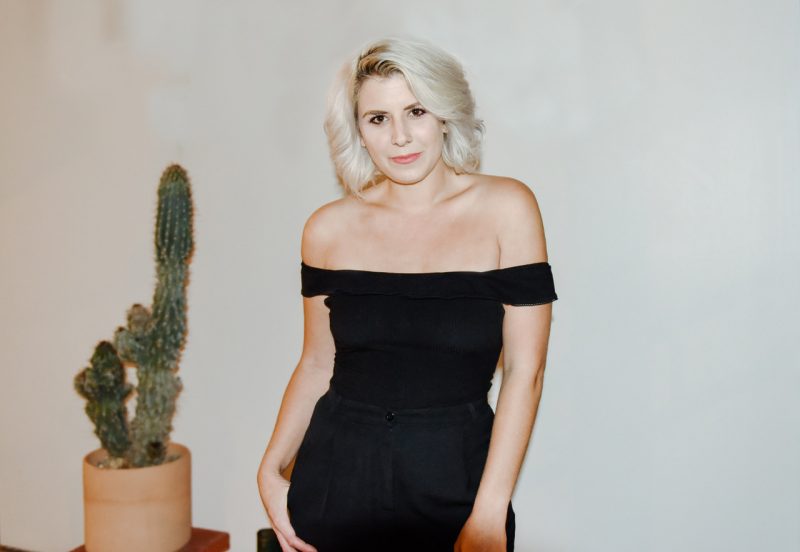 Whitney Bell is an activist, artist and public speaker. She is a regular contributor for Teen Vogue, Playboy, and Huffpost covering a slew of topics including feminism, sexuality, reproductive choice, allyship, rape culture + mental health. She is perhaps best known for her viral traveling anti harassment gallery show – I Didn't Ask For This: A Lifetime Of Dick Pics, which has travelled to 3 cities and received worldwide media attention from the likes of the BBC, NPR, Vice, and Inc Magazine. She also owns Kidd Bell, a web shop that partners artists with non-profits, and she just launched a new female focused media platform and traveling event series – The Stories of Women. Follow Whitney @kidd.bell
Ashley Jones & Laura Fama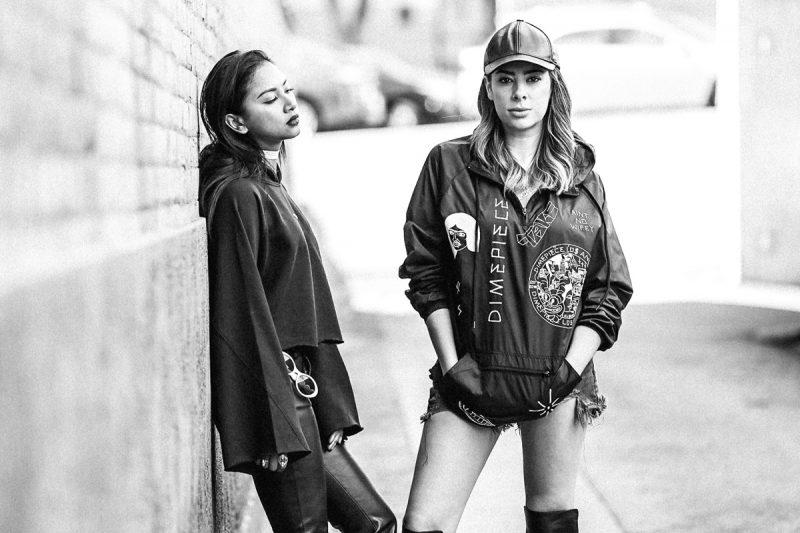 We coined the phrase Know Your Worth, Then Add Tax based on the fact that most women in America get paid 20% less than their male counterparts in the same industry. For the past decade plus we've been a brand focused on empowerment and equality for all, and are dedicated to bringing our beliefs to a mainstream platform via our lifestyle brand. All events we do are geared toward a cause, mostly for young women. Follow them @dimepiecela
Katie Bode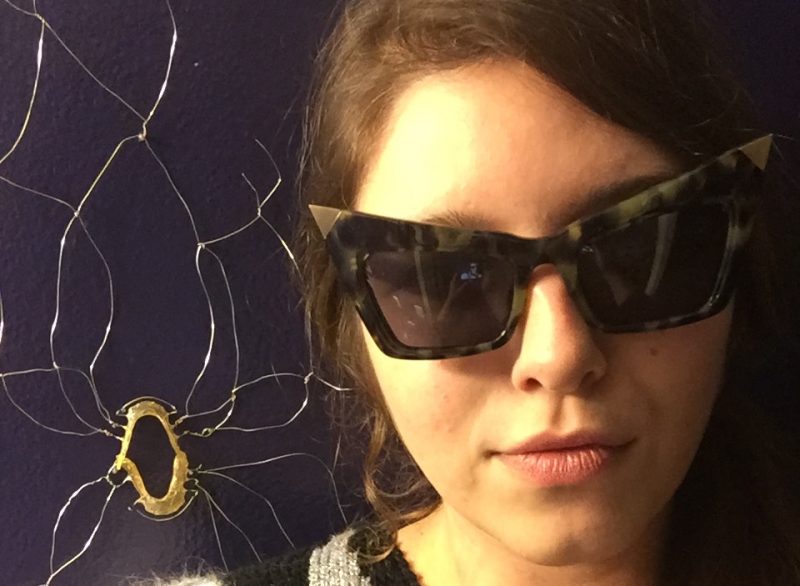 Katie Bode is an independent curator and writer who lives and works in Los Angeles. Through various roles as a gallerist, writer, curator, and hostess, Bode has developed a special affinity for building connective tissue between communities. Her exhibitions frequently take place in non-traditional environments including private residences, bathrooms, and backyards. Usually, food is involved too. Bode's writings and various projects signify and champion the current energy among emerging artists in Los Angeles. Follow Katie @kt_bode
Kristen Liu Wong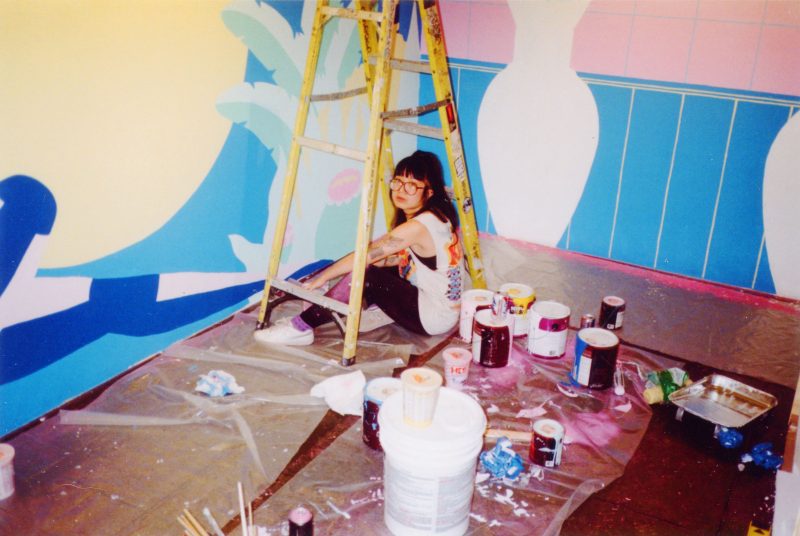 Born and raised in San Francisco, Kristen Liu-Wong left home at the tender age of 17 for Brooklyn to attend Pratt Institute where she would major in Illustration. Since graduating in 2013, she has shown extensively in numerous galleries on the East and West coasts and some places in between and beyond. She now lives and works in Los Angeles.
Kristen's work blends everyday occurrences from her life with abstracted nightmares and crude humor. Trained as an illustrator, she tries to tell a story with every piece she makes, developing a personal and slightly sinister narrative within each painting. Using candy colors, heavy patterning, and tight compositions, the work draws inspiration from American folk art, the cartoons she watched as a kid, Shunga, and her appreciation for architecture. Follow Kristen @kliuwong
Zarna Surti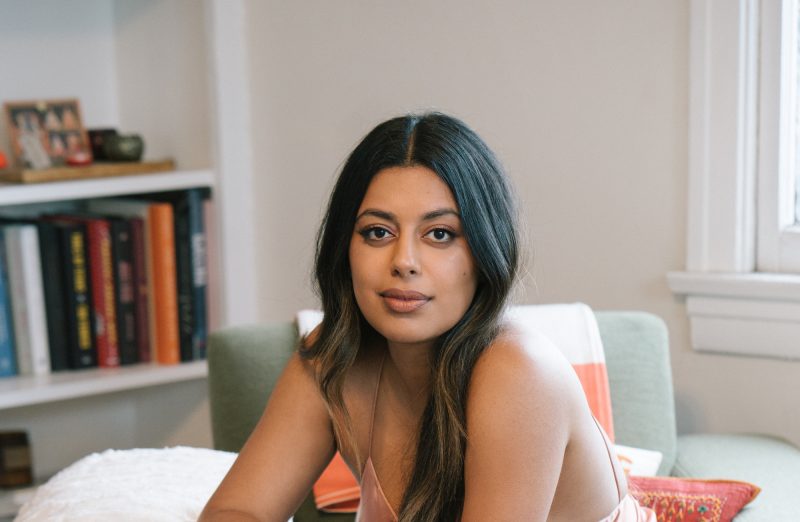 With over a decade of experience, Zarna Surti strives to create a space to positively influence artists and creators, while impacting social change. She is also the founder of Tonal Journal, a biannual book series celebrating women of color. Launched in 2018, Tonal Journal has notably been featured in Business of Fashion, Fashionista, MyDomaine, Essence, and The Coveteur.  She's also currently the founder of Tonal Studios, a Los Angeles-based creative studio with resources in New York, London, and Nashville. Offering creative direction, branding, graphic + web design, and content services, Tonal Studios works with clients who align with their value system of diversity and female-leadership to make creative visions come to life. Follow Zarna @zarna
Hallie Applebaum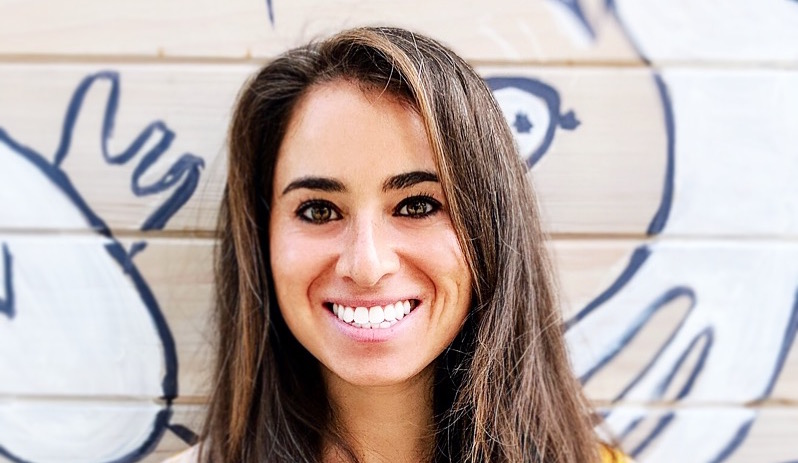 Hallie Applebaum is the Founder of FUTURE OF WOMEN, a platform that creates original multimedia content and programming by, for, and about women from around the world, empowering women and girls to act on their dreams. She began her career doing analytics in Brokerage at Wells Fargo Advisors before working with IBM Smarter Cities in Brazil and then moving to the World Bank to advise policymakers at national governments in the Middle East and Latin America on developing programs that support creativity and entrepreneurship in cities. Her work has been featured in the MIT's Innovations Journal and the World Economic Forum, as well as the World Bank's annual World Development Report and World Bank blogs. Follow Hallie @futureofwomen
Wesley Bird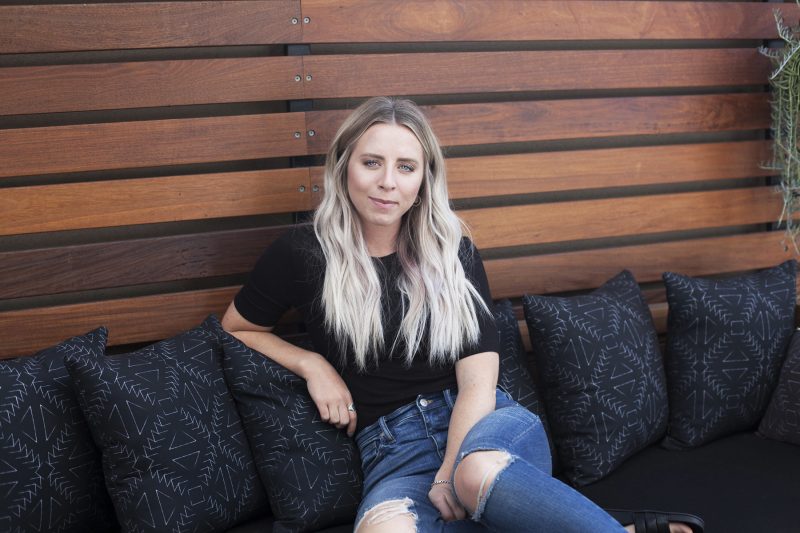 Wesley Bird is an Art Director and Illustrator based out of sunny Southern California. After spending many years as a designer in the action sports industry and three years as Society6's Art Director, Wesley made the leap into the full-time freelance world. Her client list includes Converse, Entertainment Weekly, Nike and Urban Outfitters and she thanks her lucky stars every day for this crazy, rad, incredible life. Follow Wesley @welseybird
Penelope Gazin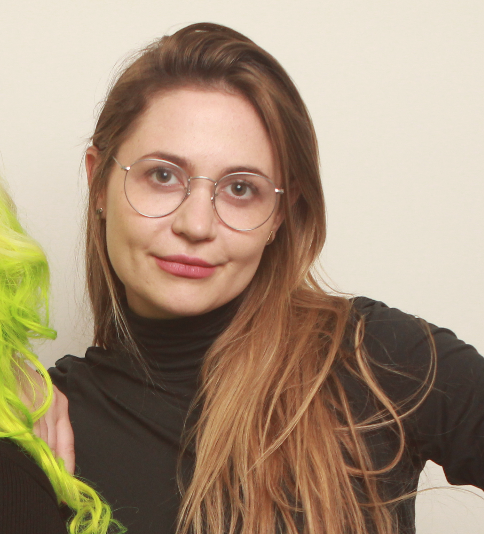 Penelope Gazin is a wildly talented multidisciplinary artist and illustrator, the co-founder of Witchsy, a curated marketplace for artists and one half of the band Slut Island, and a member of the LA City Municipal Dance Squad, among many other things. Follow Penelope @penelopegazin
Sofia Hultquist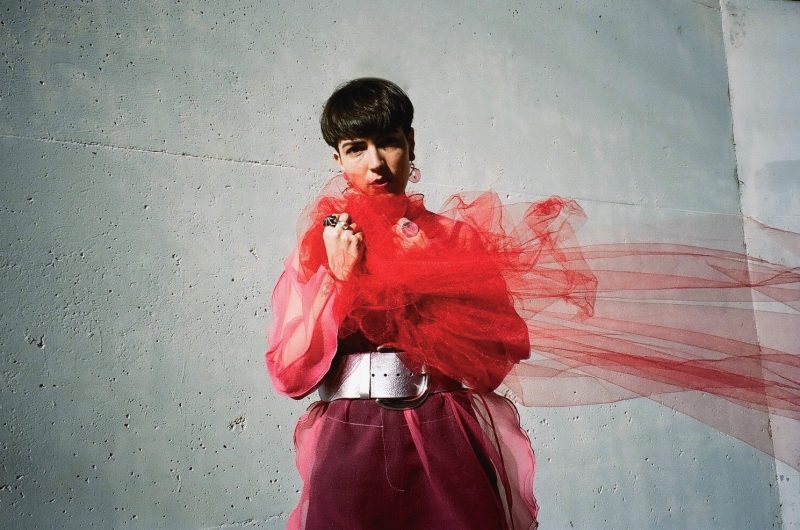 Drum & Lace (Sofia Hultquist) is an Italian composer and performer that writes and creates music for film, fashion, and media. Follow Sofia @drumandlace
Angella D'Avignon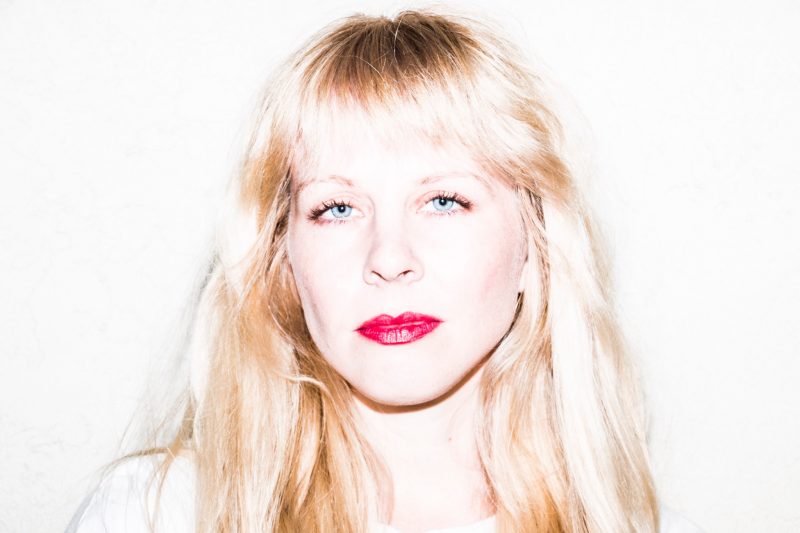 Angella d'Avignon is an art and culture writer in Los Angeles and has bylines in a variety of publications including The Atlantic, VICE, LA Weekly, and Artsy. She writes a monthly advice column for artists at Society6 and is a regular contributor to Contemporary Art Review Los Angeles. She has over 8 years experience as a curator and project coordinator in San Diego and Los Angeles and holds a degree in Art History with an emphasis in Women's, Gender, and Sexuality Studies from California State University, Long Beach. Follow Angella @heyangella
Robin Eisenberg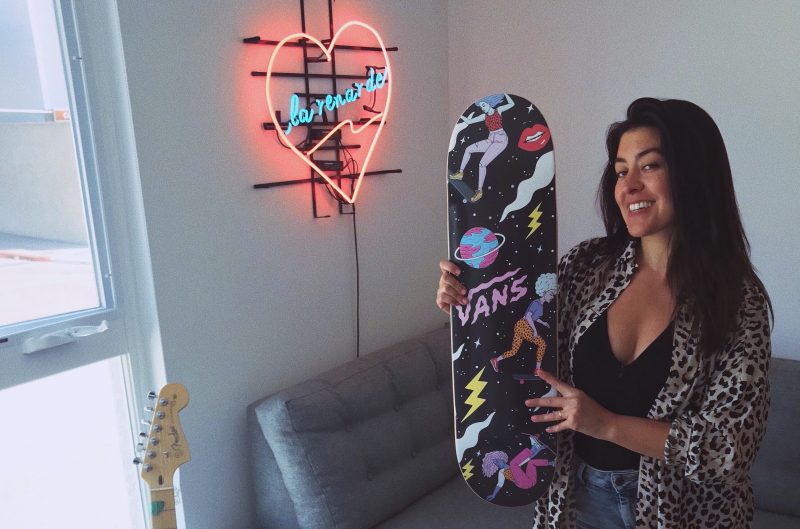 Robin is a Los Angeles-based artist + illustrator who spends her life drawing and exploring. She has worked with such high profile clients and partners as Apple, Broadly, Ray Ban, Toyota and more. Check out her Society6 shop here: https://society6.com/robineisenberg and follow her on Instagram @robineisenberg
Kenesha Sneed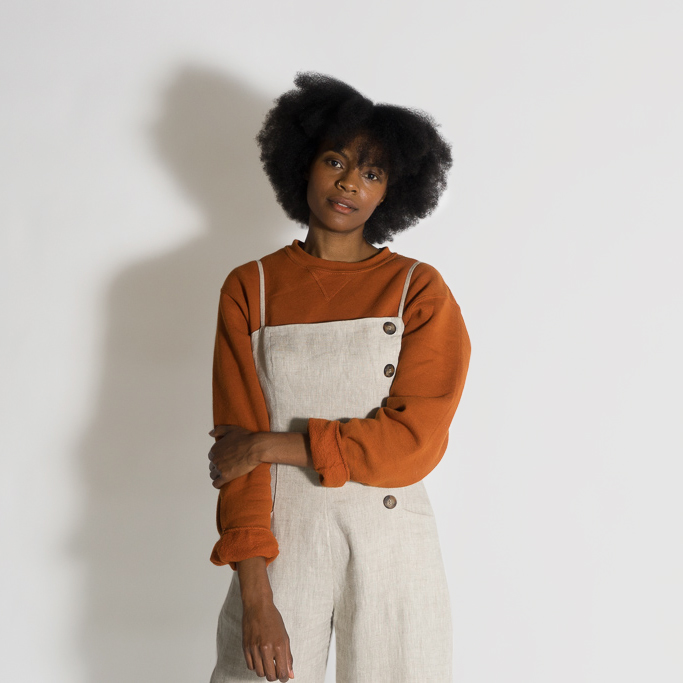 Kenesha Sneed is a multi-disciplinary artist born and raised on the west coast by way of the high desert. After studying motion graphics at Otis College of Art and Design in 2009, she's since worked as Art Director, designer and illustrator. In 2014, she launched Tactile Matter, a collection of her hand made goods that mixes form and function, translating concepts from her illustrative works. Currently, she works from her Los Angeles studio, which is comprised of pixels, clay, paint, coconut oil and black girl magic. Follow her 
@tactilematter
.
Sonja Rasula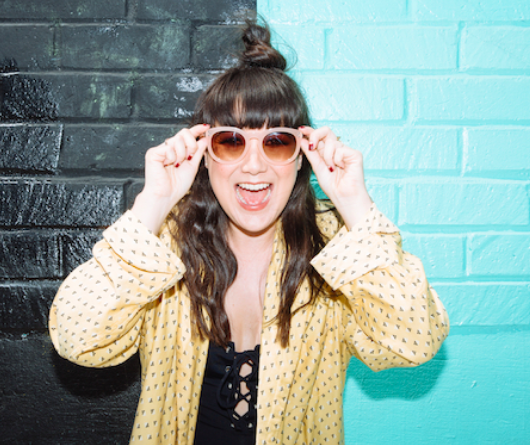 Sonja has dedicated herself to creating businesses that foster entrepreneurship, spread creative thinking, and grow community. She is the founder of Unique Markets, CAMP and most recently The Unique Space—a historic building in downtown LA's Arts District that Sonja redesigned and decorated to be a modern, collaborative version of an office building. Additionally, she sits on the board of the non-profit 826 LA and has consulting clientele such as Nike, Disney and Adobe. Follow her 
@sonjarasula
.
Anna Bulbrook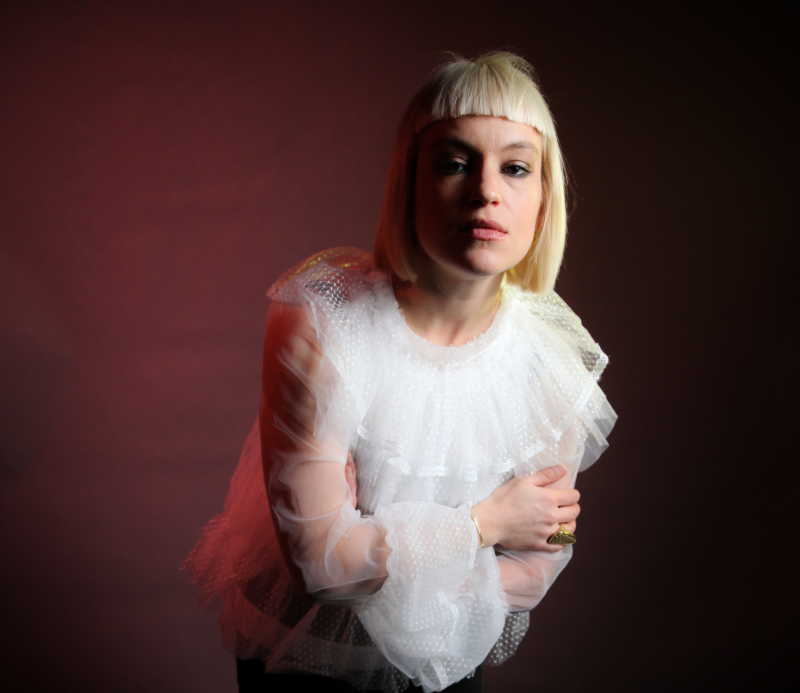 Anna Bulbrook is an artist, community organizer and force for women artists everywhere. She is a classical violinist and performed in The Airborne Toxic event, with whom she toured and released music relentlessly for a decade and has performed in the likes of Edward Sharpe and the Magnetic Zeros, and recorded with artists like Beyoncé and Vampire Weekend, for the last 11 years.
She founded GIRLSCHOOL, a burgeoning collective of musicians, artists, professionals, thinkers, advocates and music industry veterans dedicated to empowering women-identified people in the arts through peer programming, events and professional opportunities.
Now, just having celebrated its third year, GIRLSCHOOL's 2018 festival featured artists like Shirley Manson (Garbage), Leikeli47, Amber Coffman, and Jay Som; surprise guests including Karen O, Fiona Apple, and Best Coast; speakers including Carrie Brownstein and Morgan Parker; and talks and workshops by activists, songwriters, leaders, poets, and community organizers; plus interactive art installations and more. Follow her at @annabulbrook and @girlschoolla
Wynter Mitchell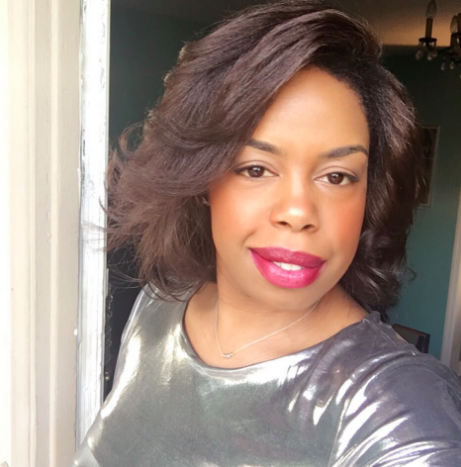 Wynter Mitchell is a writer and digital strategist working with several stars you know and love. She has been published in Us Weekly, OK! Magazine, San Francisco Magazine, San Francisco Chronicle and Hollywood Life. In between her dreams of bringing her creativity to a mass market, she has spent the last 15 years getting her industry stripes at for Fox, DIRECTV, and William Morris Agency. She is currently the principal of her consulting company Pablojobs.com. Follow her @wyntermitchell.
Sara Mote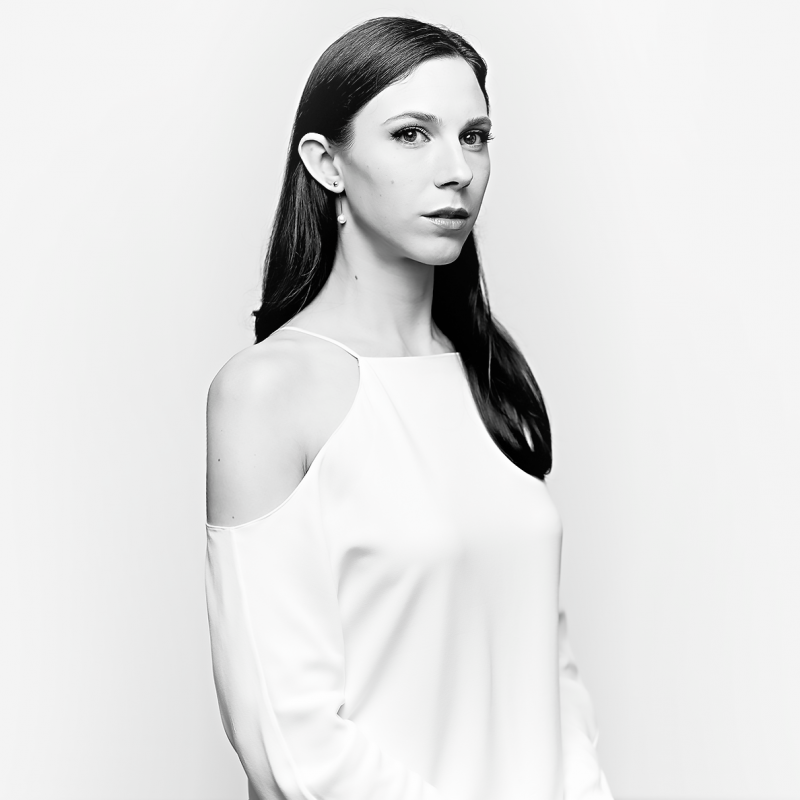 With deep roots in fashion and luxury retail, Sara is a seasoned e-commerce expert with recognized talent for discovering and developing distinguished brands. Her clients have ranged from independent designers to Fortune 500 companies. She harnesses her sharp eye, industry background, and development expertise to create compelling user experiences. Her refined aesthetic and meticulous attention to detail establish the ethos that drives Mote agency. Follow her @mote.sara
Marawa Wamp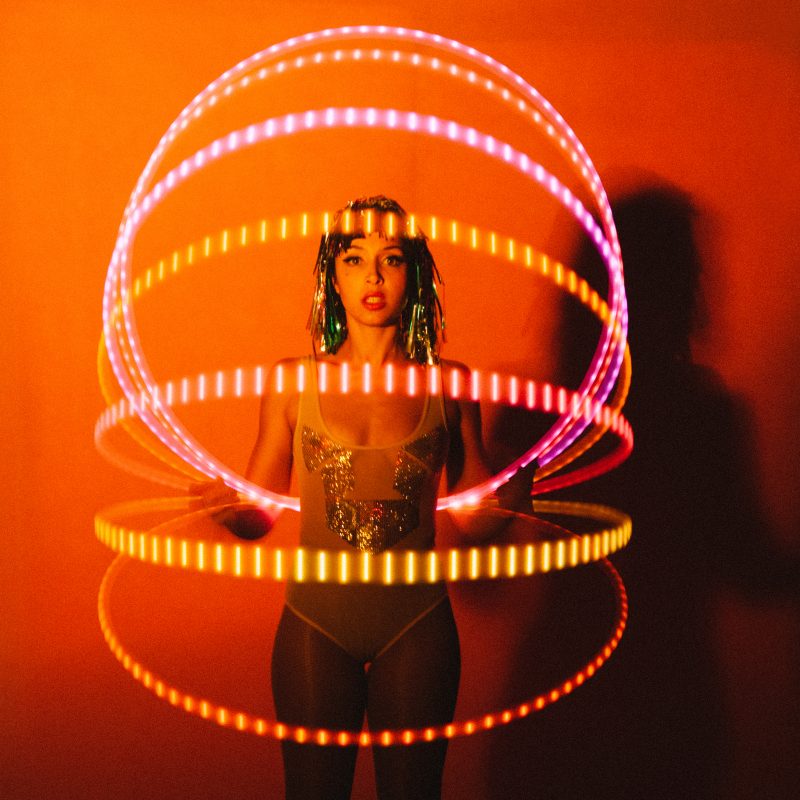 Marawa is a hula hoop master who holds 12 world records. She spent her childhood living in Australia, Papua New Guinea, and the Middle East and trained at the National Institute of Circus Arts Australia. She has performed and taught hula hooping around the world. Follow Marawa @marawa
MUNA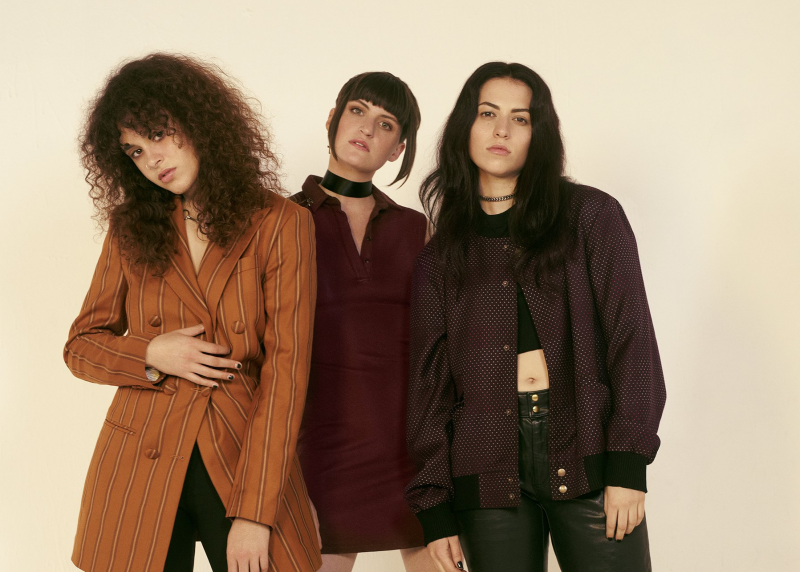 MUNA is an LA-based queer dark pop band founded by Katie Gavin (lead vocals/production), Josette Maskin (lead guitar), and Naomi McPherson (rhythm guitar/synths/production). The blend the brooding sensuality of R&B, rhythms of funk, and audacity of synthpop with raw, unbridled lyricism. Follow MUNA @whereismuna
Kate Berlant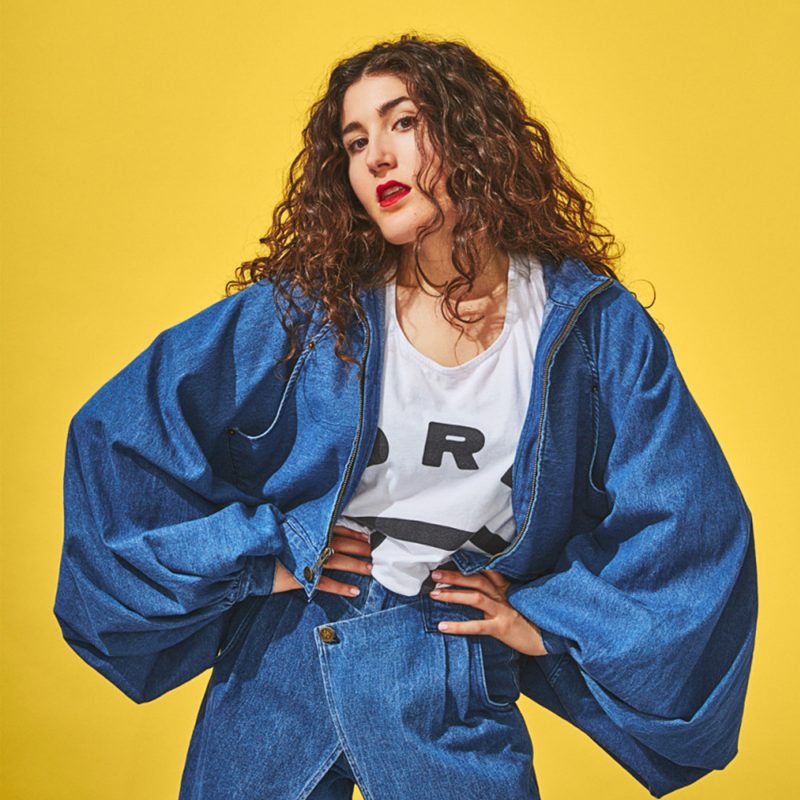 Kate Berlant is an actor, stand-up comedian and writer who was profiled by The New York Times as a "magnetic improvisational comic" at the forefront of experimental comedy. She voices several characters on HBO's Animals as well as Netflix's Bojack Horseman. She wrote, executive produced, and starred in her own episode of Netflix's original series "The Characters." She also wrote and stars in an original Vimeo series along with John Early and director Andy DeYoung. Follow Kate @kateberlant
Aparna Nancherla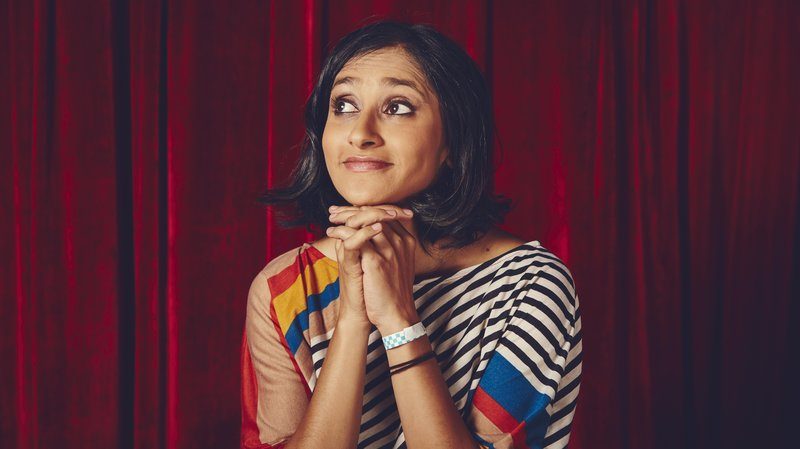 Aparna Nancherla is a comedian and general silly billy. Her sense of humor is dry, existential, and absurd, with notes of uncalled-for whimsy. Think a wine you didn't order. You can currently watch Aparna as Grace the belabored HR rep on the Comedy Central show, Corporate (Wednesday nights, 10/9c). She also just performed standup on Two Dope Queens on HBO and was the voice of Hollyhock on the most recent season of Bojack Horseman. Other acting credits include Crashing, Master of None, Love, and Inside Amy Schumer. Aparna was also named one of "The 50 Funniest People Right Now" by Rolling Stone. She also co-hosted the 2018 Women's March Rally in NYC. Follow her @aparnapkin.
Tera Uhlinger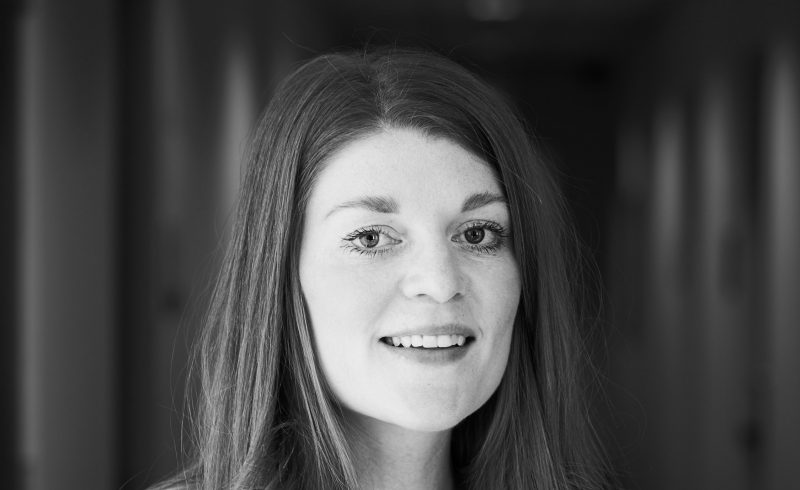 Tera Uhlinger is a Program Director for Sexy Beast, and the owner and Creative Director for Good & Great and an experiential event marketer. Follow Tera @teranicoll and @sexybeastla
Kristen Stegemoeller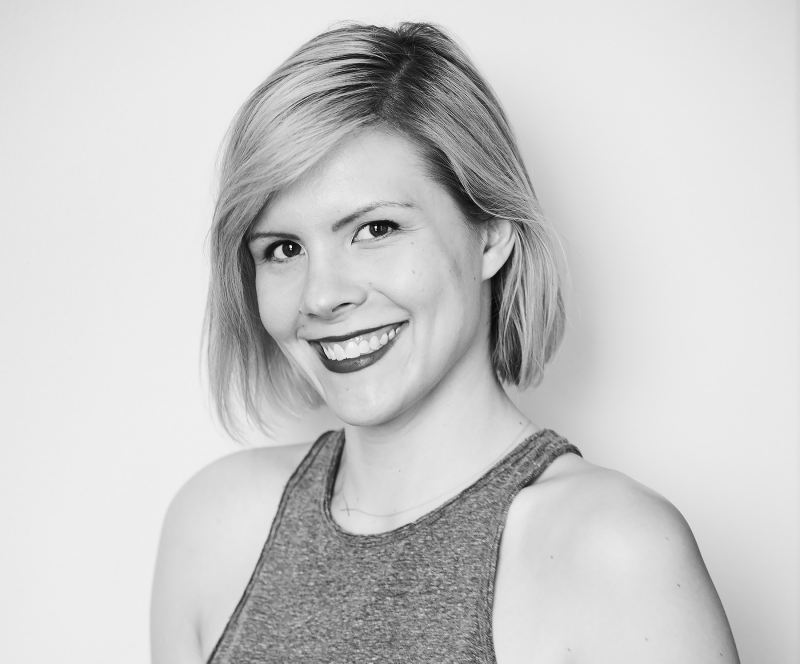 Kristen Stegemoeller is a Program Director for Sexy Beast, freelance creative director, brand strategist and writer, with years of experience in the LA design community. Follow Kristen @kesteg and @sexybeastla
Nada Alic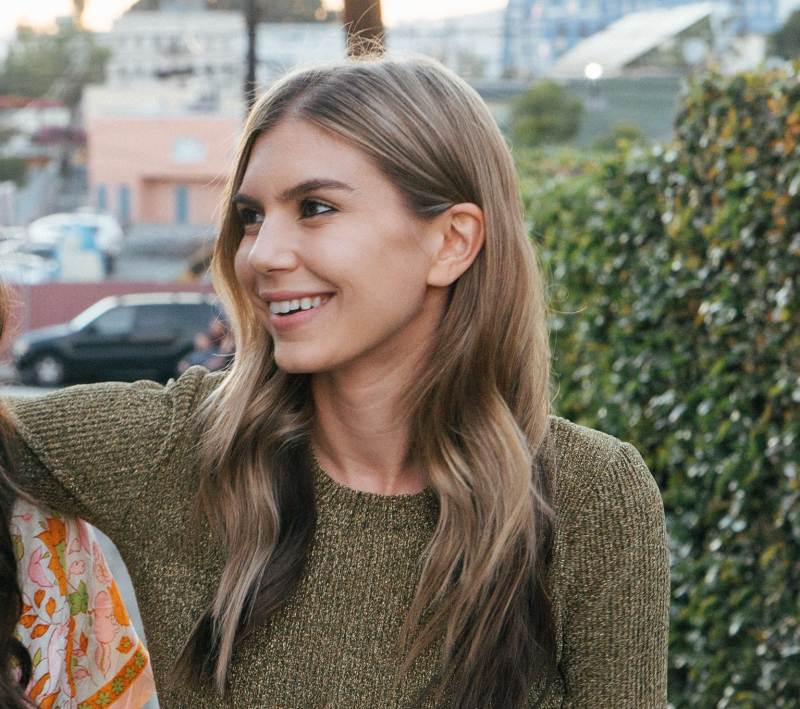 Nada Alic is the Editorial Director at Society6. She's spent her career as an artist advocate, educator and community organizer. She's also a fiction writer under the name Future You and occasionally writes about fictional dictator romance and strange encounters with cults and billionaires. Follow Nada @nadaalic
Stephanie Dixon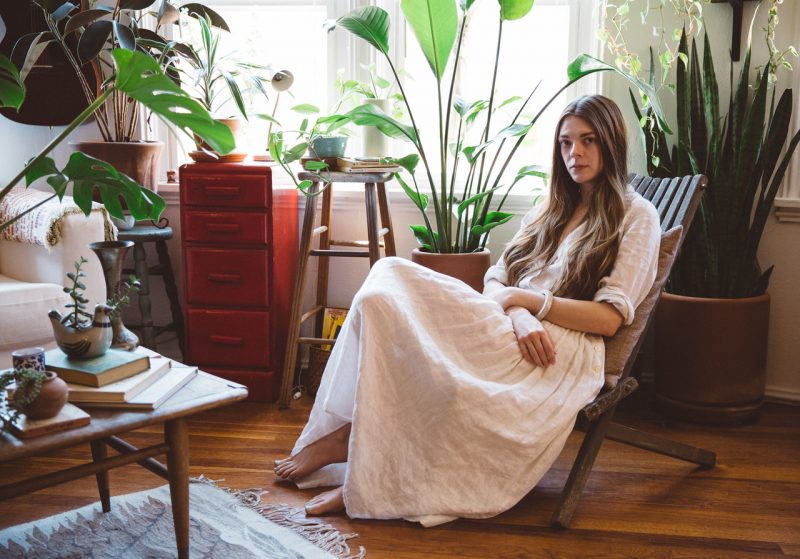 Stephanie is a writer and the senior content editor at Society6. She loves spending Friday afternoons getting coffee at the art museum with a family of geese and ladies who wear long necklaces. Follow her @stephanie__dixon.