The Society6 Creative Brief: December 2018
December— the grand finale of 2018, and what a finale it will be. No matter where you are or what you celebrate or how many layers of clothes you need to stay warm, there's something going on this month that you're sure to connect with. And while it's a time for giving gifts aplenty, it's also a time to consider new beginnings as we start mulling over our 2019 plans. It's in this spirit that we bring you the December Creative Brief—chock full of end-of-year insights from the entire Society6 team. Now, let's get this show on the road.
Products to Promote
We know what sells. If you're interested in claiming your piece of those sales, then we highly recommend enabling and showcasing the following products in your store today. We've also included some trending tags to consider if they are relevant to your designs.
Apparel: T-Shirts, Long Sleeves, Hoodies, and Leggings
Tabletop: Serving Trays, Cutting Boards, Acrylic Trays, Acrylic Boxes, Coffee Mugs and Travel Mugs
Bags & Tech: Duffle Bags, Tote Bags, Laptop Sleeves, and iPhone Cases
Home: Coffee Tables, Credenzas, Floor Pillows, Throw Blankets, Wall Clocks, Window Curtains, Shower Curtains
Wall Art: Framed Art Prints and Metal Prints

Trending Tags:
cosmos, aqua, snowman, treat, xmas, pumpkin, impressionism, bee, stripe
Trending Collections
We're blessed to have some truly gifted curators who spend their days finding designs that people love. Here are four collections highlighting the trends they're seeing:
Artist Education
It's always nice to hear from other artists about tips for improving your craft. Check out the latest here:
Ask Angella: What Can I Do To Feel Better About My Finances?
As part of our monthly Ask Angella series, resident art writer and expert Angella d'Avignon shares some of the best financial advice she has ever received.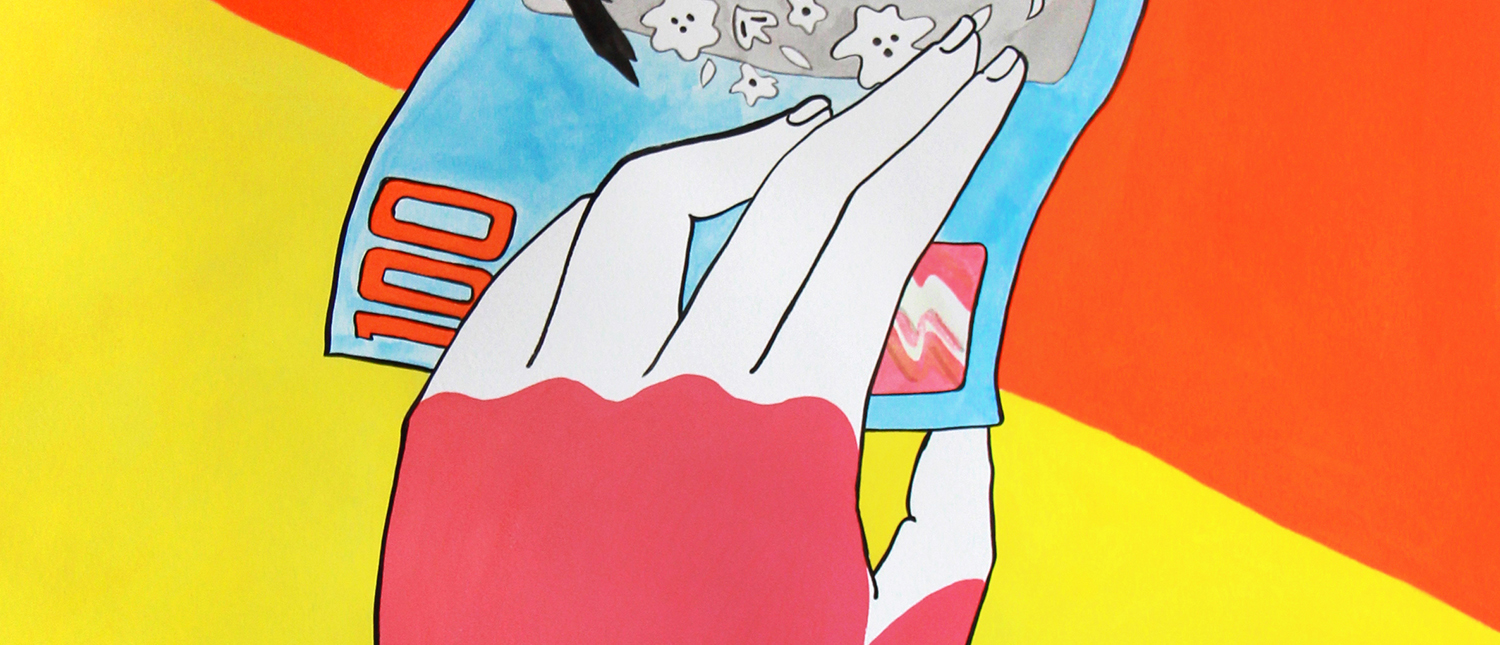 How To Make Collections Your Customers Will Love
Collections are one of our tried-and-true ways of sharing and celebrating artwork. We're exploring three different types of collections you can make that will promote your work, give great gifting ideas, and boost your overall engagement.
Community Team Tips
We've got an incredible and dedicated team whose sole concern is you. (For real!) They're always in the lab figuring out new ways to make your lives easier and more profitable. Take a peek at the latest video on how to sort your storefront:
This Just In
We've made some exciting updates to our product detail pages that to optimize the shopping experience for customers.
Note: With this update the design description section was removed. That said, please be assured that your descriptions have not been deleted and are still relevant to search. We will be launching an all new design detail page in early 2019 that will feature all works of a given design and the description. So please continue to add descriptions to any new works.
Check out this quick video to learn more: