Katelyn Tarver has just moved into a new house.
And as a Georgia-bred, Los Angeles-based singer and actress—who's married to a graphic designer—you can bet her home decor has all sorts of influences. We talked to Tarver about making literal space for her artistry, how the South inspired her style, and what items were imperative to making her new house a home.
So, tell us about your new home! Your favorite parts and how you knew it was The One.
It's actually a duplex that we share with my older brother, so it's been really fun! It was fun—and maddening—to go through the renovation process, especially having no prior experience. But we made it through most of the big stuff, so now we just get to take our time with decorating it the way we want. A big thing I wanted was backyard space, because I haven't had any outdoor space since I moved to LA! So getting a place with a backyard was a big bonus for me. I'm so excited to spend the summer out there.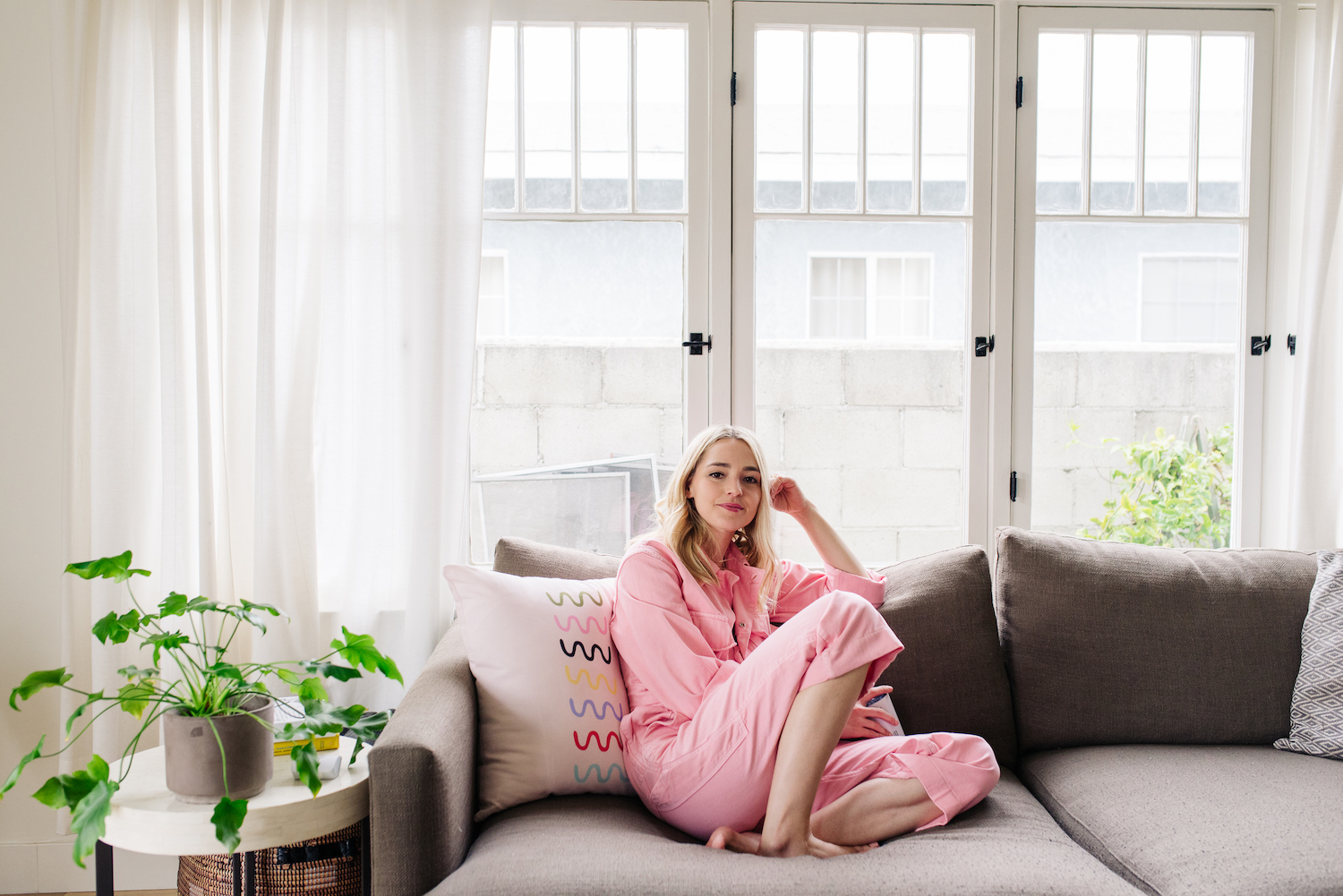 As an actor, singer and songwriter, was finding a home that had a space to practice, prepare, and write important to you? 
I hope to one day have a home studio, but until then I just have a desk set up in our guest bedroom that I work from. It can be easy for me to get caught up in the competitive side of this industry—comparison and fear and worrying about the future—so I've started to write quotes and reminders on a bulletin board so I can be reminded of what's real in those moments where it gets overwhelming. I used to laugh at the idea of that, but now I'm all about it. Why not do everything I can to keep my mind positive? Society6 has a lot of good posters with good affirmations on them actually! I got one that says "good things are coming" which I love. Also, frequent snack breaks help.
Speaking of your multi-talent artistry, what's one lesson you learned as an actor that then influenced your career as a singer (or vice versa)?
I think they overlap all the time, especially as a songwriter. In acting, I'm looking at human behavior and trying to convey it as honestly as possible, and same with songwriting. Just using different ways to express it.
We've seen you on Big Time Rush, The Secret Life of the American Teenager, and now HBO's Ballers. Please tell us something about The Rock that we don't know!
Ha! He's as nice as you hope he will be!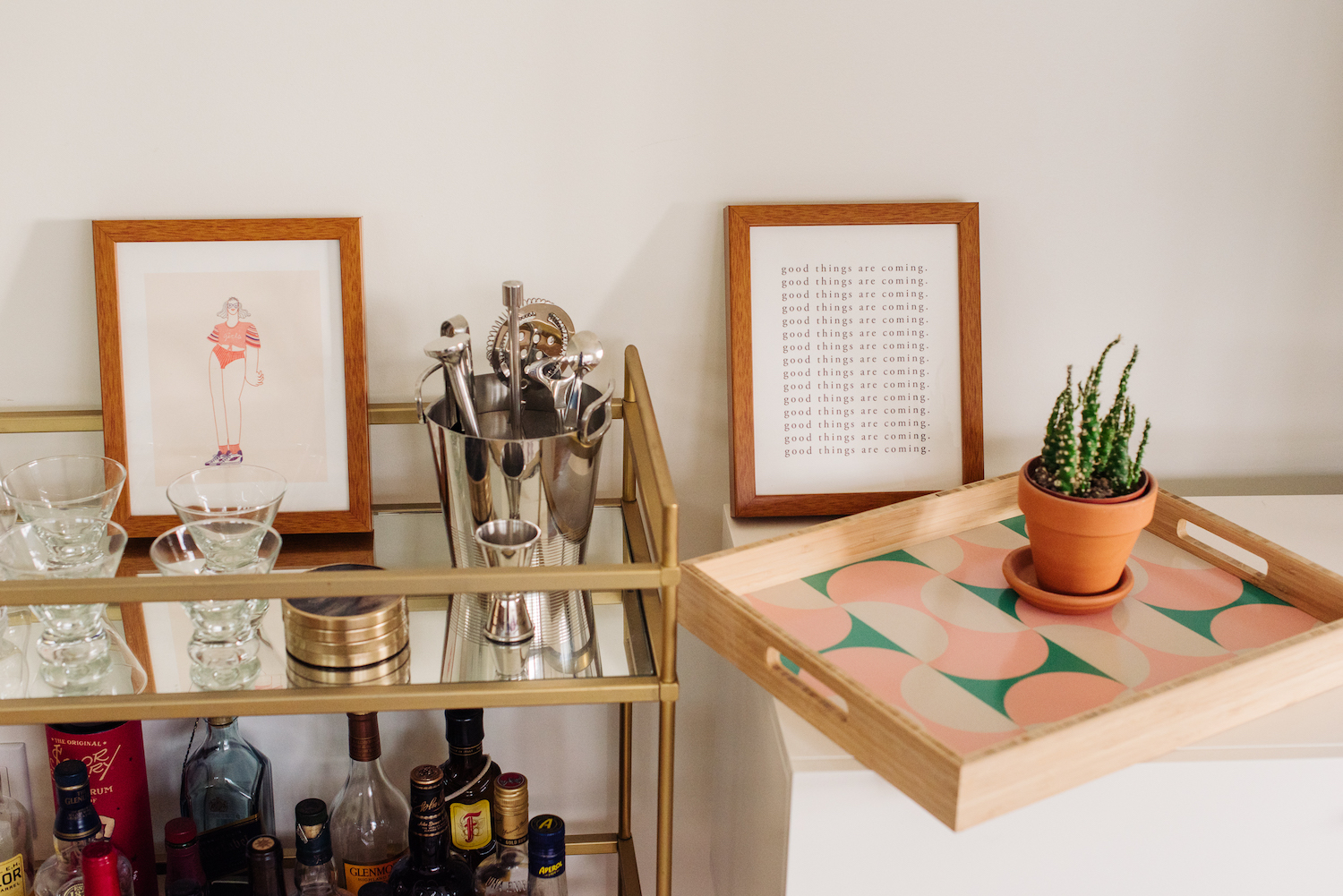 What elements and items have been crucial to making your new space feel like "home"?
We love having friends over, and lounging around and watching TV, so just having a place that didn't feel like a construction zone has helped us finally feel like we can get back to our normal routine. We have a big kitchen island now and it's the best. As long as I have a place to put food and somewhere for people to sit and hang out, I feel like it's home.
You and your husband David have been married for almost five years, what are your expert tips on living in a shared space?
Hire a cleaner.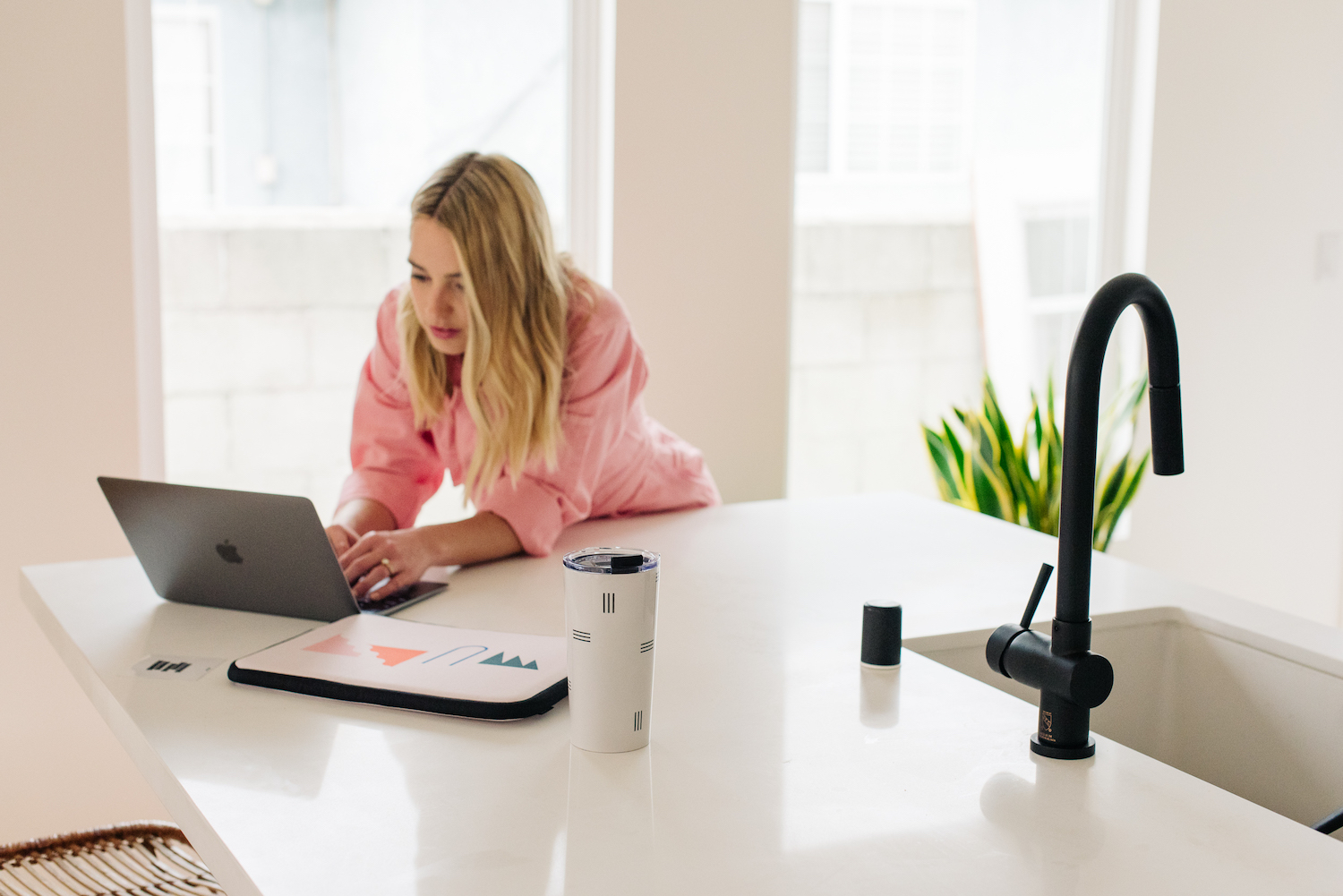 Now living in Los Angeles, what people, places and things do you miss most about your home state of Georgia?
I miss my family of course, the giant oak trees and Spanish moss, fried okra, sweet tea, gravy, good fried chicken… Can you tell I miss the food? Georgia really is such a beautiful state. It will always feel like home to me.
Do you feel that your Southern upbringing influenced your home decor style?
I think it does! I'm always striving to make my home feel warm and cozy and welcoming which are qualities I associate with the South. But there's definitely a minimalist approach that I feel like I picked up from living in southern California and being married to a graphic designer. I feel like I'm really starting to discover my home decor style for the first time, so I'm excited to see how it evolves over the next few years.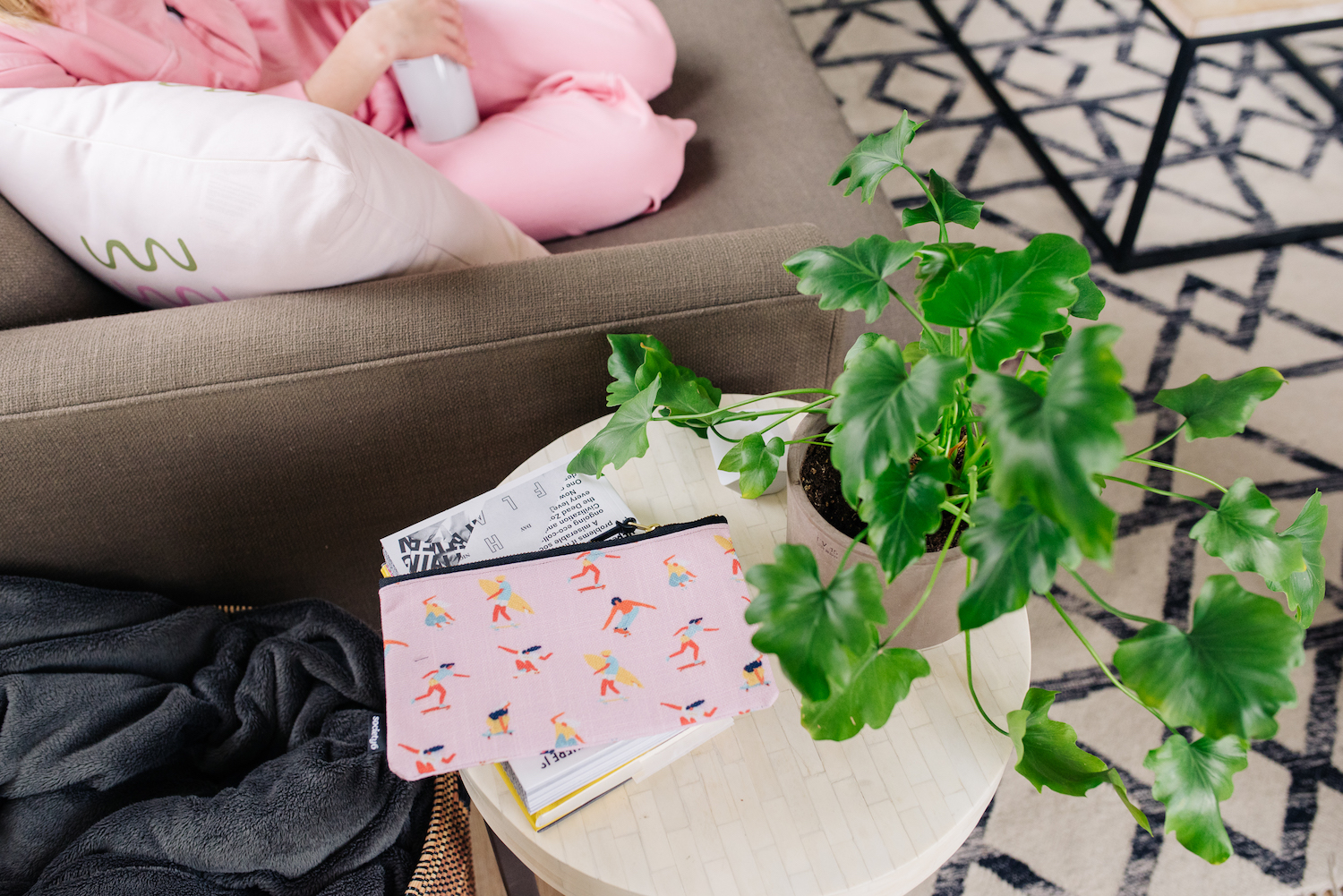 Your latest single "Kool-Aid" served as a response to music executives who tried place you into their pre-determined mold. And its predecessor "Labels" combatted ideals inflicted by others, as well. What message are you most trying to send to listeners of your music, and what do you hope they do or feel after hearing you?
I'm always hoping that people listen to my music and feel seen and less alone. Music is so powerful, and being able to connect with each other through it is one of my greatest joys in life. I definitely wanted to convey an empowering message through those songs in particular, that you really can trust your gut and we all have something to say, something to offer. It took me a while to really believe that, and it's still something I fight against! If you've heard my music and felt connected to it at all, then that's enough for me.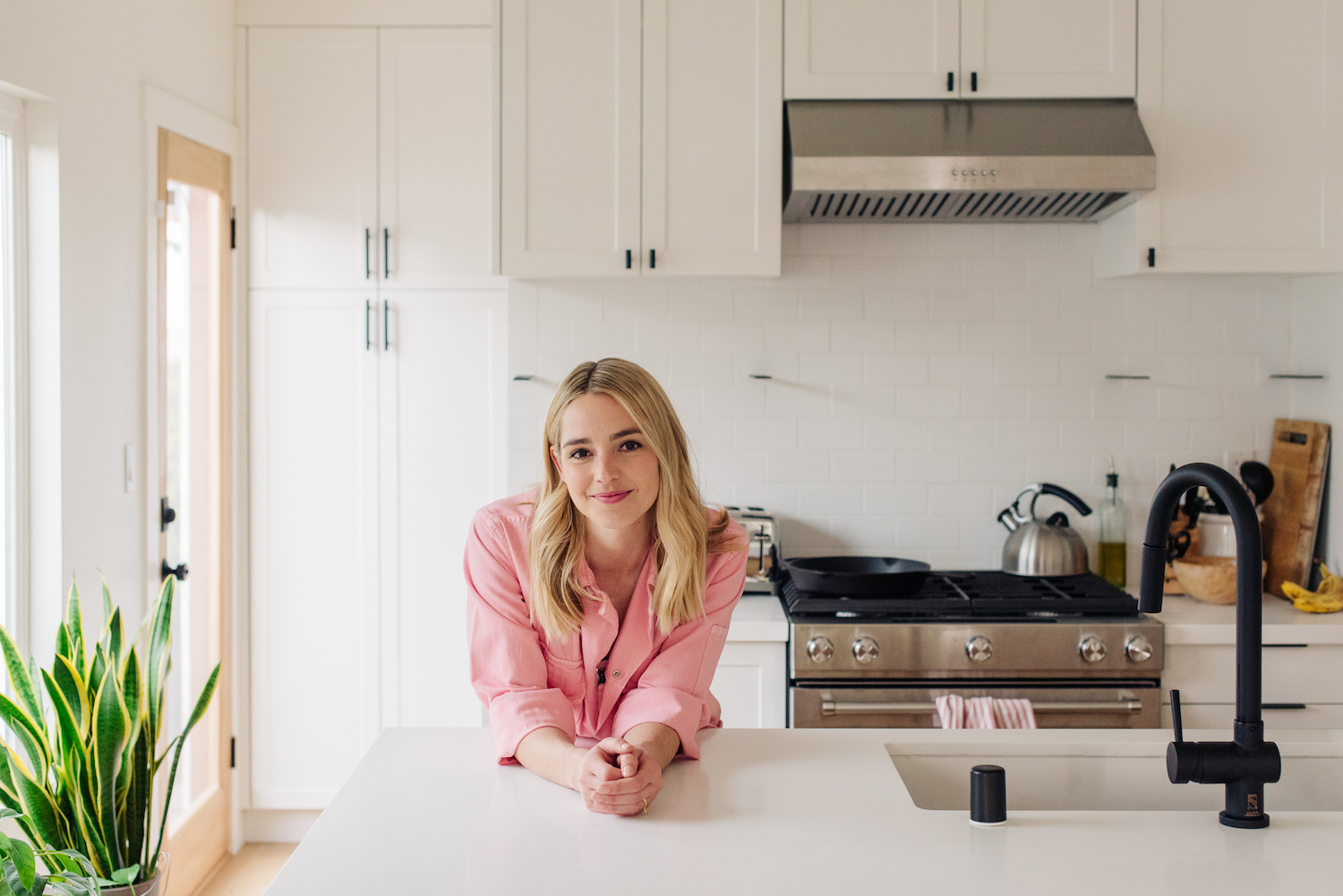 camp fire Rectangular Pillow
MADEIRA PINK Floor Pillow
by holli zollinger
$89.99
Heart shaped glasses Framed Art Print
Good Things Are Coming Framed Art Print
Capsule Cactus Serving Tray
lines 2 Travel Mug
by almostmakesperfect
$29.00
ADOBO RAIN Bench
by holli zollinger
$299.00
dash blush Throw Blanket
by almostmakesperfect
$59.99
Skateboarding in California of 70s Carry-All Pouch