With the introduction of Artist Plans, we've added an all-new Analytics Dashboard for "Pro" users.
These additional insights allow artists to check in on sales and make informed decisions about how to manage the designs and products they include in their Society6 shop.
In this blog post, we'll cover everything you need to know about this exciting new tool.
How It Works:
Once you've opted into the "Pro" plan, you'll notice that there will be an all-new "Analytics" section in the header of your Artist Studio, to the right of "Earnings."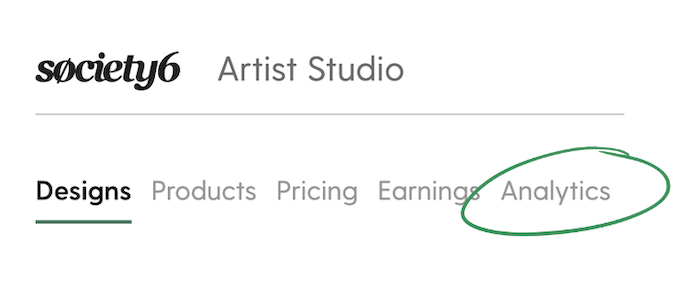 After clicking on the "Analytics" tab, you'll land your Analytics Dashboard. The first section on the dashboard includes two columns titled "Top 10" and "Bottom 10." Each column also has subheaders – Designs, Products, and Product Types.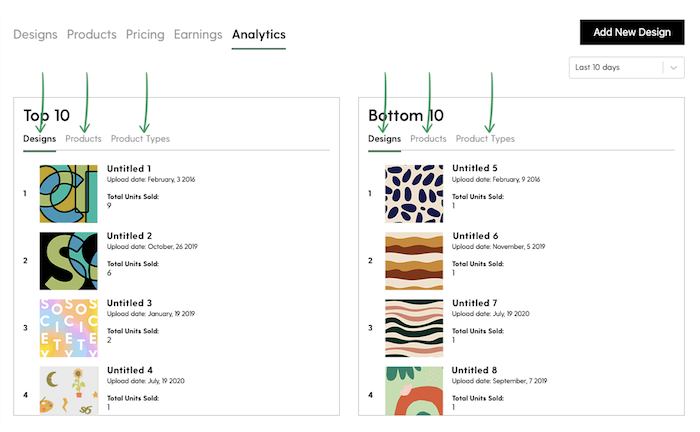 The "Design" tab of the "Top 10" and "Bottom 10" columns will display the top and bottom 10 selling designs in your artist shop. Clicking on the "Products" section of the columns will display the top and bottom 10 product and design combinations. For example, "Untitled 1" Art Print or "Untitled 5" iPhone Case. The "Product Types" section will display the top and bottom 10 products (without the design considered). For example, Art Print or iPhone Case.
Scrolling down the page, you'll also see a separate section with a line graph called "Sales Activity." This graph shows the number of units sold in your artist shop.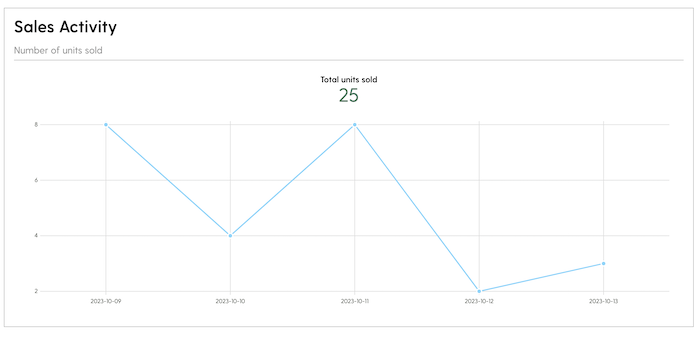 If you scroll back to the top the Analytics Dashboard, you'll see in the upper right corner that the page defaults to displaying data from the last 10 days but using the dropdown menu, you can adjust it to display data from the last 30 or 90 days as well.

Top 3 Pro Tips for Pro Users:
Pro Tip #1 – If you notice that a certain product is a top seller for you, consider enabling more designs on that product.
Pro Tip #2 – If you have a best selling design, consider creating and uploading the same design in a new colorway.
Pro Tip #3 – As a Pro user, you're able to adjust your prices and access the Analytics Dashboard. To earn more, it might be worth testing out a slight markup increase on best sellers.