Instagram isn't just a place to fuel your #fomo, scroll through your crush's feed and snap latte shots, it's also a massive marketing channel for artists and entrepreneurs alike. In many ways, it's become the new blog, bringing fans and followers into an artist's story; generating massive potential for sales and new customers.
Instagram can be used in so many ways, it can often feel overwhelming to find an approach that works for you, so we hit up a handful of top artists to ask them what works for them. Cat Coquillette of @catcoq, Ben Kwok of @bioworkz, Maria Bjornbom-Oberg of @bokkei, Hanna Kastl-Lungberg of @hanna.k.l, Elisabeth Fredriksson of @efredriksson.art, Allyson Johnson of @allysonjjohnson, and Eugenia Loli of @eugenia_loli weigh in.
What's your best advice for growing Instagram followers?
Hashtags
@eugenia_loli: I've found that using the right tags is the most important thing. I try up to 25 different ones each time I post. I also always hashtag the word #art in Spanish and French. Additionally, it helps to pay attention to what time you're posting. I've found that 9:00 AM or 6:00 PM PST are the best for worldwide exposure.
Giveaways
@efredriksson.art: I recently reached 1K followers and celebrated it with a giveaway. Give your followers a little love for their support! I've done them a few times and they've all gone quite well I keep the rules simple: like the post and tag a friend. When people tag their friends, there's a big chance new people will find and follow you.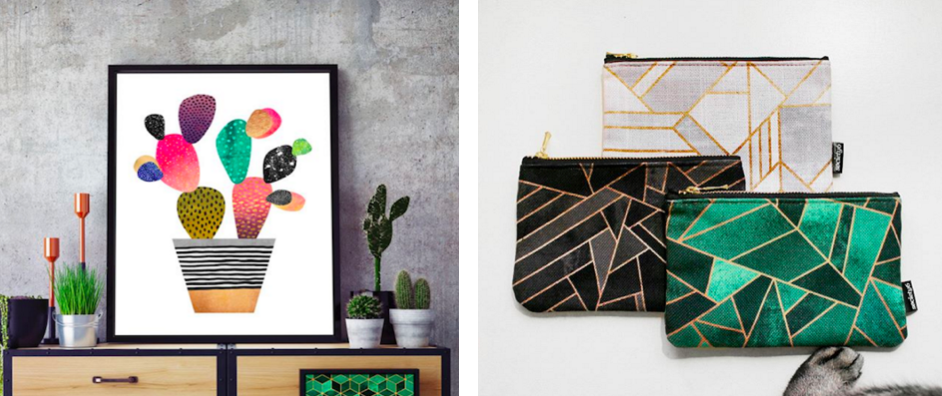 Focus on Art
@bioworkz: I treat my Instagram like a business. I've made it a rule to only post art-related images. No selfies, no pictures of my baby, no pictures of random events in my life, only art! I do share some behind the scenes photos, but I always make sure they are about my artwork.
Find Your Audience
@catcoq: Figure out a theme and stick with it, because consistency is key. Your brand is a reflection of your own unique aesthetic and voice. Mine is all about watercolor paintings with bright bursts of color, hand-lettering, and a cheerful vibe. I've found it also helps to figure out what your audience likes. For example, my process shots always get the most attention. People like getting a glimpse behind-the-scenes!
Explore and Like
@hanna.k.l: Don't just use hashtags in your captions, but take advantage of the search section. Look up the same hashtags that you use yourself and and like the hell out of the posts. That way you will be seen in people's activity without much effort. Just make sure you're honest with what you like!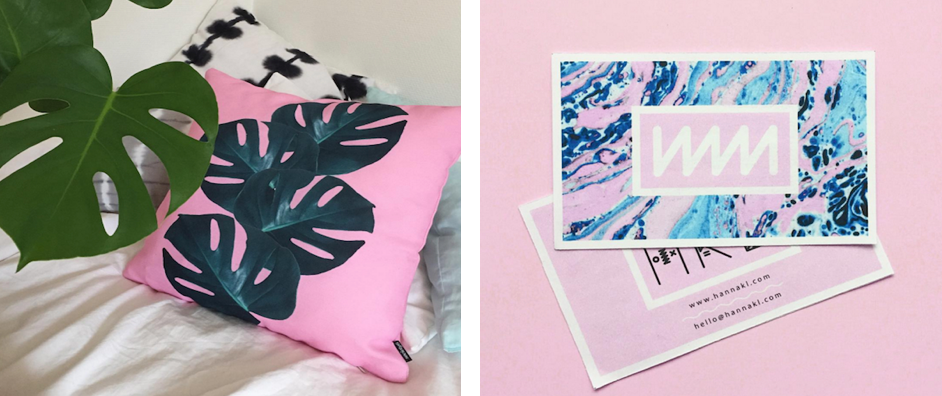 What are your biggest tips for generating sales through Instagram?
Keep it Real
@allysonjjohnson: Hashtags. Responding to comments. Tagging @society6 in the product photo. Also, don't sound like an advertisement when you're writing a caption. I've found that getting personal helps people want your products more. In fact, I order my own products in order to take "real life" photos of them. People love to see a product in action!
Link it
@eugenia_loli: Have the URL of your store as a clickable link in your profile. Make sure you refer your viewers to that link every time you make a post. People often keep asking for your link if you don't remind them that it already exists!
Promote
@bokkei: If I know there is a promotion coming up I try to post or showcase new items in my shop to encourage sales.
Mix it Up
@bioworkz: I respect my followers, so I don't bombard them with posts of things to buy. I like to have at least five interesting posts for every one image that encourages a purchase.
In-Person Product
@hanna.k.l: I'm more likely to buy something online if I see customer pictures of it and I'm sure a lot of other people are the same. Purchase your own products from Society6 and upload photos of them. Make sure to arrange the shot very carefully, and try to show the exact color and texture of the item.
Do you recommend any apps or filters for taking the perfect Instagram photo?
Photoshop
@eugenia_loli: It's best to not use pre-made Instagram filters on your artwork, any touching-up should be done in Photoshop before posting. This is good to do even if your drawings are handmade.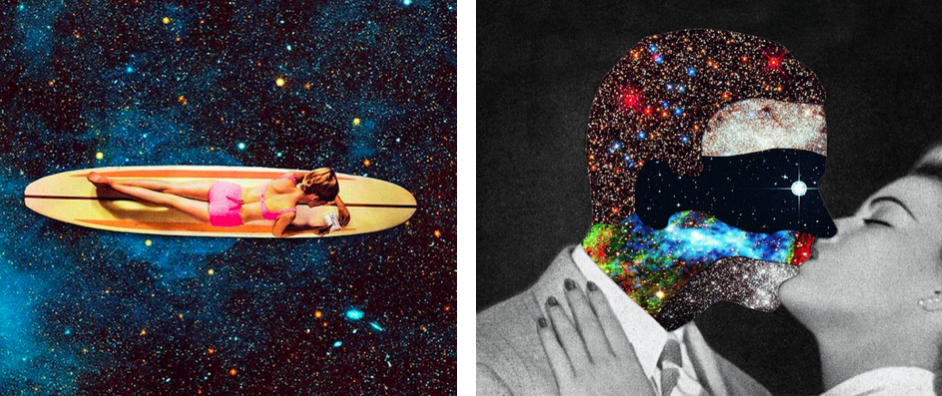 Make it Realistic
@bokkei: I take my photos with VSCO and try to tweak the white balance to get the photo to look close to how it looks in real life. I never want to change too much since I want to accurately show my drawings and not capture some dreamy feeling.
Lighting
@efredriksson.art: I always make sure my photos are sharp and bright. The natural daylight is my favorite light source, so I prefer to take pictures around 1:00 pm. If it's dark outside, I'll use several lamps to avoid blurry pictures.
Use a Camera
@catcoq: I shoot most of my work in bright, natural light with my Canon, then upload it to my iPhone and polish it with the VSCO Cam app. I also pay special attention to the composition. Most of my posts are simple and keep my artwork as the focal point.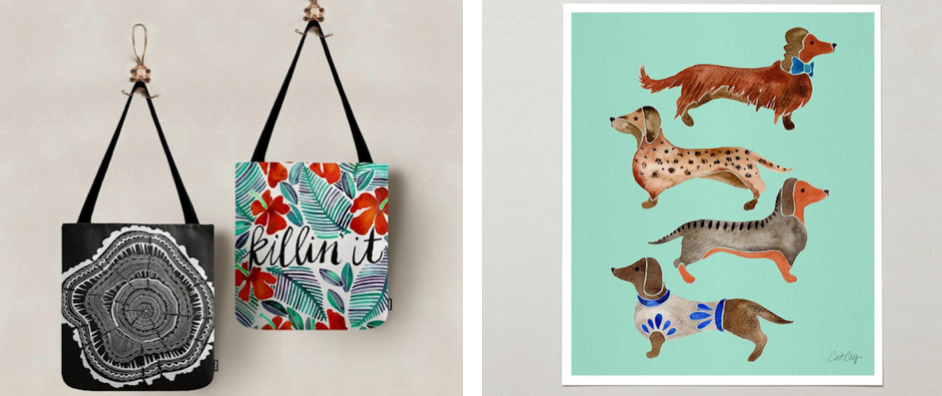 How do I get Instagram influencers to share my work on their channels?
Good Art Gets Out There
@bioworkz: I believe that "the cream rises to the top". If you have great artwork, people will find it and share it. It also doesn't hurt to put in relevant hashtags, which make your images easier to find.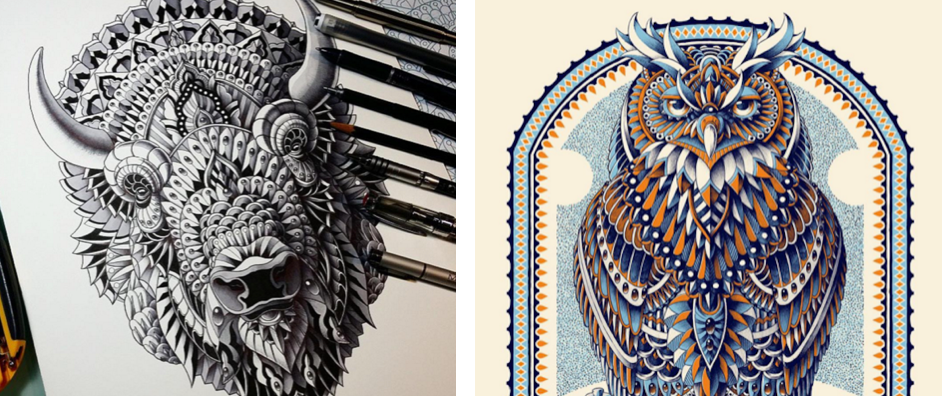 Samples
@catcoq: I've begun reaching out to Instagram influencers by offering to send them some samples of my work. I pick my best pieces to mail and always include a handwritten note. Whenever I notice a major blogger has posted a photo that includes my work, I thank them and share it with my followers as well!
Hype Market
@allysonjjohnson: There's a really cool site out there called Hype Market. It allows you to send influencers your products for them to feature. I've used it before and made some amazing connections!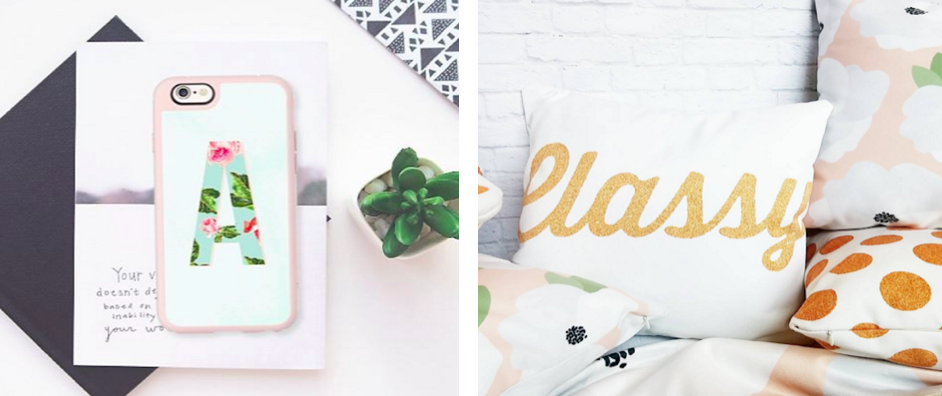 Organic Growth  
@bokkei: I tag my photos with some art sharing pages and if I have done a portrait of a person I tag them in the picture. I have never actually asked anyone to post a photo of mine, and I don't like to spam people asking for reposts. I always hope that people will like what I do and, if I'm lucky, repost my work. The internet is amazing that way, even people that are shy and quiet like me can get seen.
What are your best tips for growing your Instagram presence? Share in the comments below!