Sarah Eisenlohr's sunny collages take you to a different time and a different place—one of her own making.
Drawing inspiration and imagery from vintage magazines, Sarah creates new, surreal worlds that prick the imagination are endlessly easy to get lost in. And although you might think collage seems like a straightforward art form, here, Sarah shows us how she painstakingly cuts, places, and digitally manipulates each of her images until perfection.
Hi! First off, tell us about your artistic background. Were you an "artsy" kid?
I've always had an interest in art and grew up in an artistic family, but didn't really start pursuing it until college.
Collage is such a fascinating medium because it's almost a literal interpretation of what all art (and life!) is—a combination of various inspirations. In what point in your process do you feel that your piece has become something separate, it's own image and not a combination of other images?
My work has a surreal quality, which I feel is achieved by creating an aesthetically cohesive piece. I look for specific elements in my imagery to get this look, so I'm very intentional when choosing which photos to combine. When the collage is done and the images harmonize well with each other, it then becomes something separate from the original and takes on a new meaning.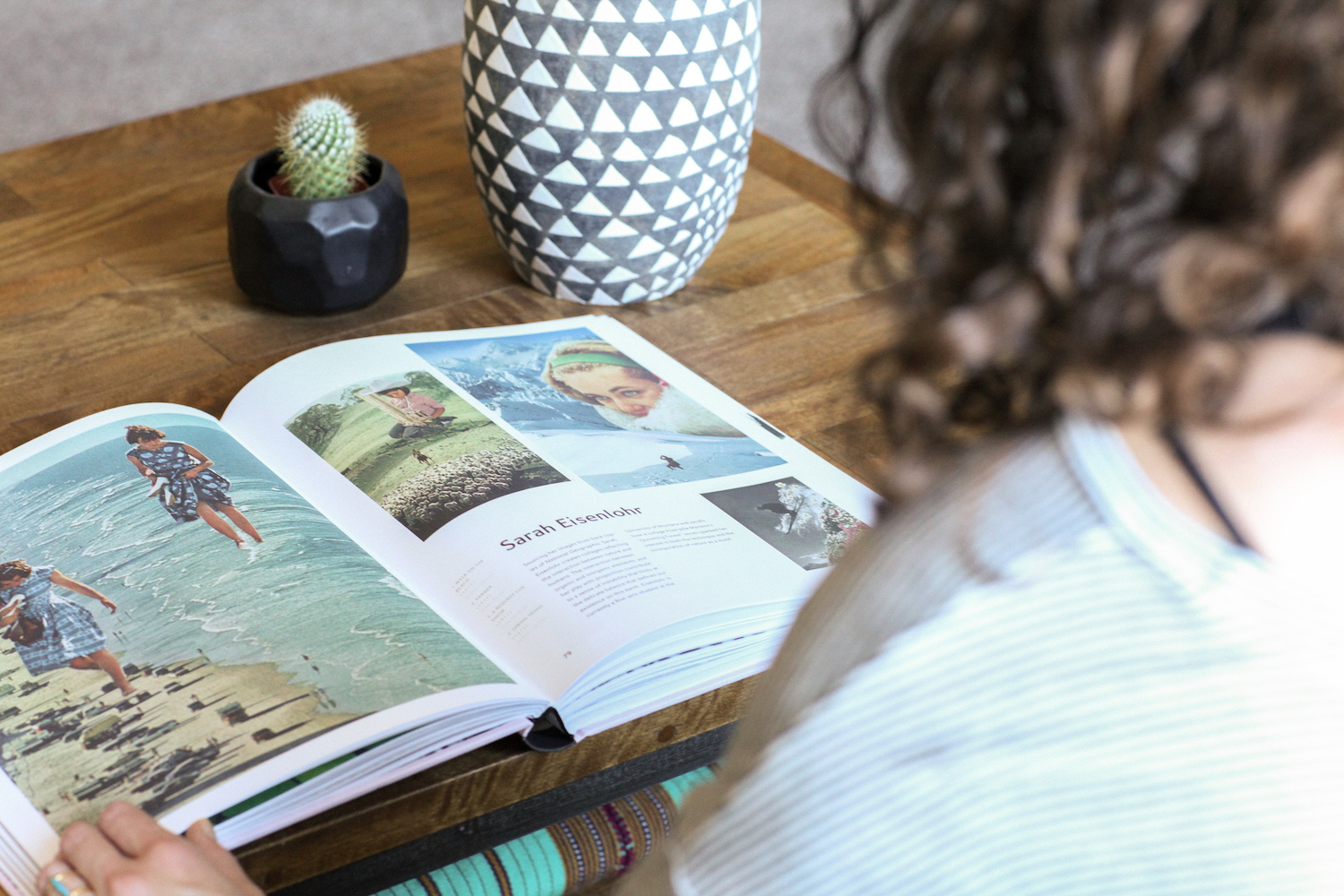 Do people ever think your work is "easy" or childish? If so, how do you deal with that criticism?
Ha! Yeah, I don't like to tell people that I'm a collage artist when the question, "what do you do?" comes around. I feel that I need to justify myself by showing what I make, but I am also a graphic designer so that answer is easier to give and needs less explanation.
I feel like collage would require such steady hands and impeccable focus, so basically are you a surgeon? Tell us about this delicate aspect of your process.
Lately, I've been creating my collages digitally as a trial run to see how it will turn out before totally committing. I typically only have one copy of the image so it's important to cut it right the first time! If I feel excited about the piece after digitally arranging the collage, I'll go for it.
The analog version never ends up like the digital. Sometimes I cut off a piece that I didn't intend or I totally place the image in the wrong spot and leave glue marks trying to move it around. All of the prints I sell of my work are the analog version—I want to show my hand in the work, rather than a perfect digital version.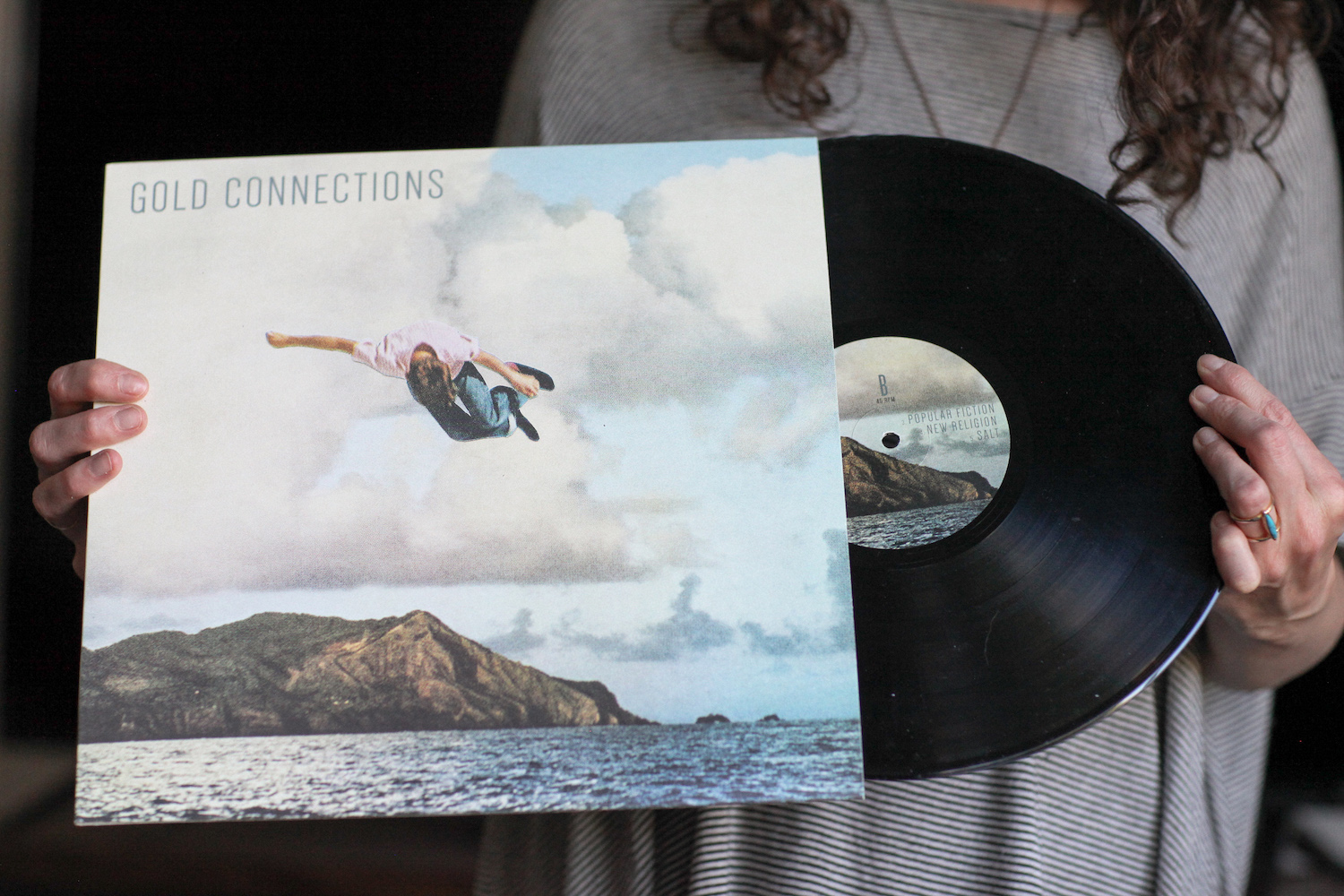 How large are your pieces and apx. how long does it take to complete one?
Most of my pieces are about 6″x10″. Since I'm very methodical before I paste everything together, some pieces can take take a year to complete, while others fall into place in a couple of minutes.
Where do you find the imagery you work with?
Most of my vintage magazines came from an elderly woman in South Dakota. I had some friends hold them for me for half a year until I figured out a way to get a hold of them, since my car wasn't running very well at the time. Another good batch of magazines came from an older man in Idaho. My husband and I were passing through the area, so we convinced him to meet us at 6 AM before he and his wife left for a vacation. It's not super easy to find good vintage magazines so I have to be really flexible when hunting them down!
I've read that you live in Montana, but your work always seems to have a very desert or tropical inspired feel. Is there a reason that you're drawn to these landscapes?
I grew up going to the desert with my family every year, so it's a special place for me. I also used to live in California so I draw inspiration from those places, which are so different from where I live now. My husband and I just took a trip to the Grand Canyon and Death Valley (two firsts for me!) and I was able to visit my childhood home in California, so my work lately has been inspired by the landscapes.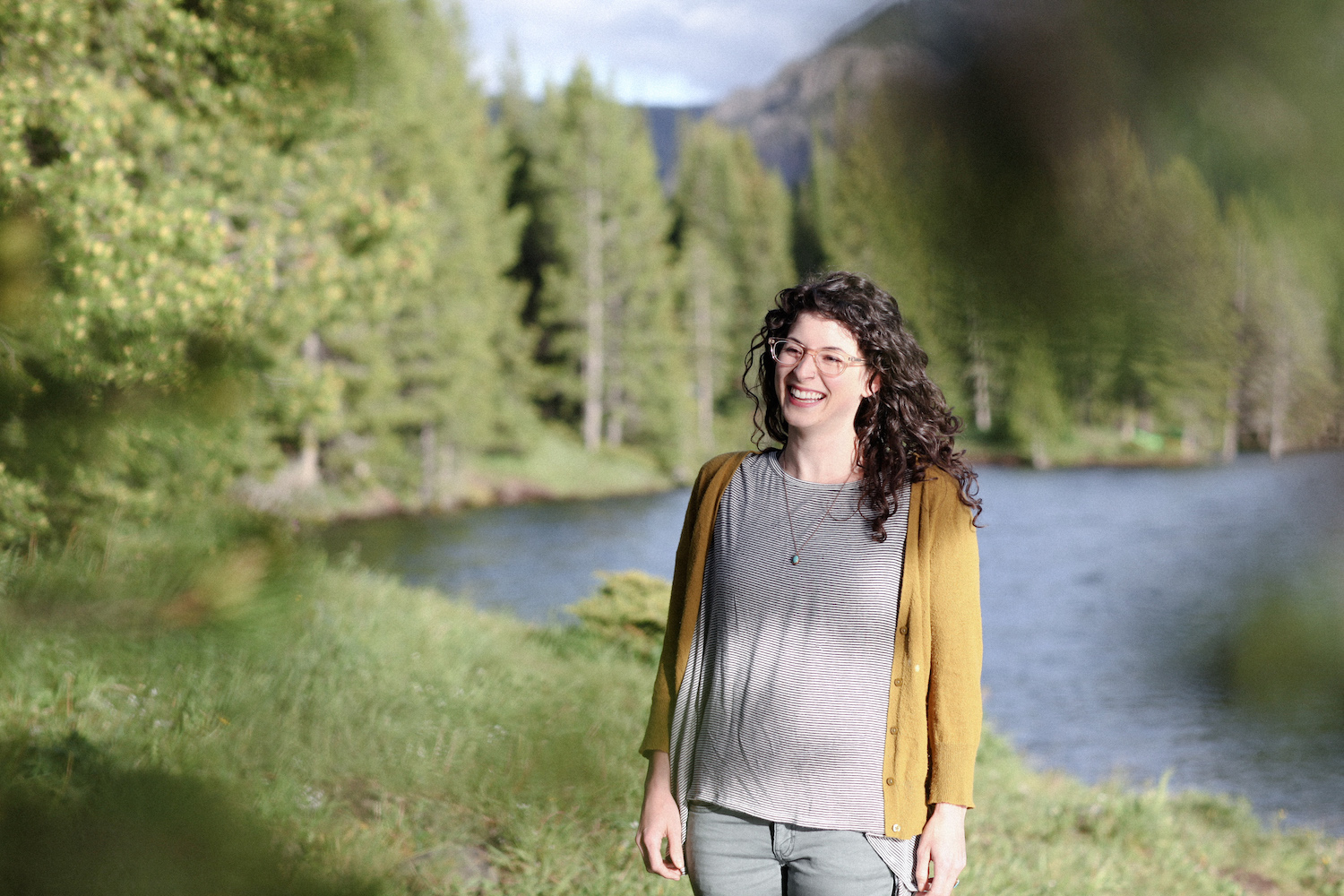 One thing I'm fascinated by is the cohesive colors throughout all of your work. How do you achieve this? Is it natural or digital?
It's natural—I'm just drawn to bright color so it finds its way into my work.
Besides visual art, what inspires you most in your day to day life?
Nature. I live in a really beautiful place with jagged, snow-capped mountains, thick green trees and pretty flowers. Also, spirituality is an important part of my life so it's embedded into a lot of my work.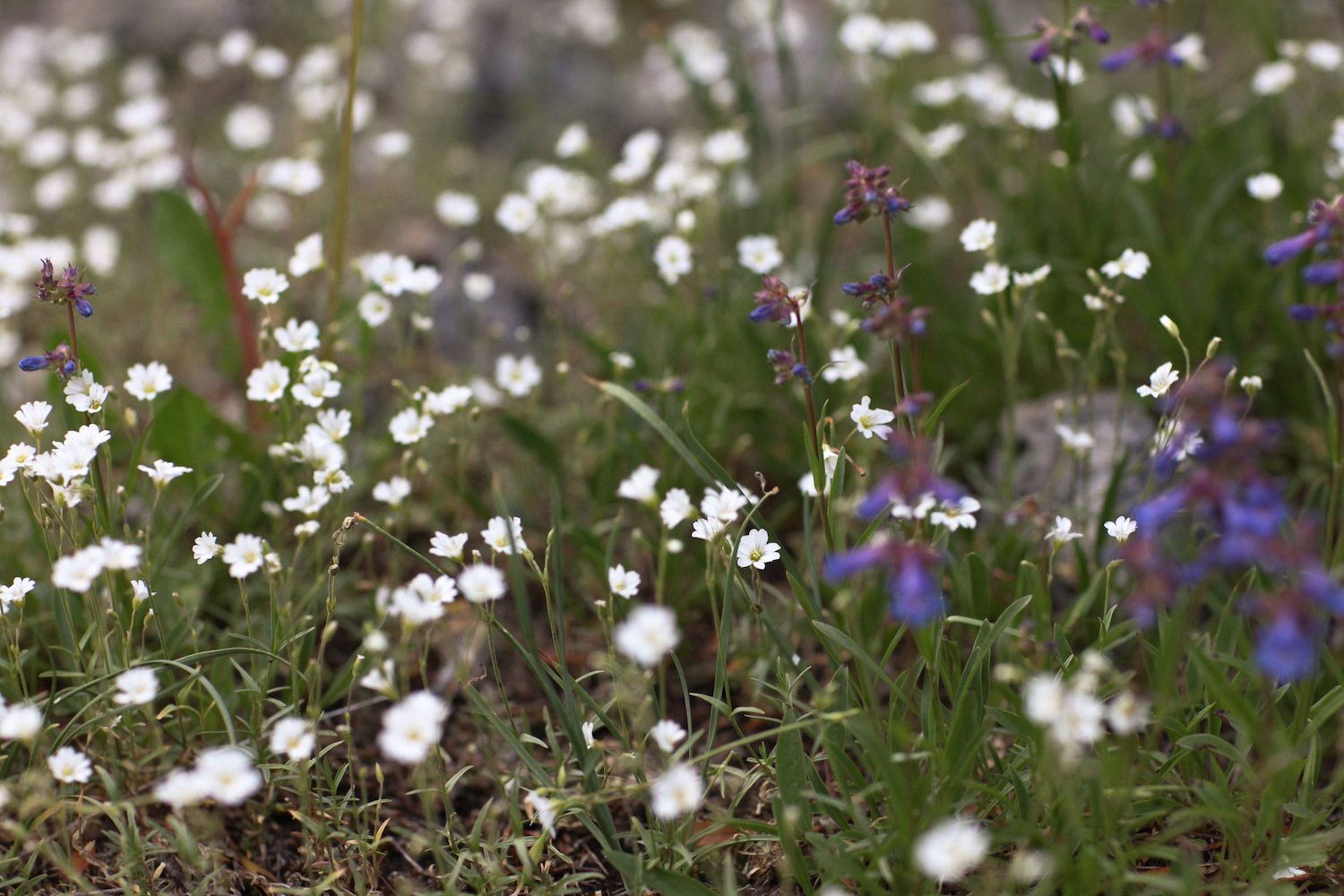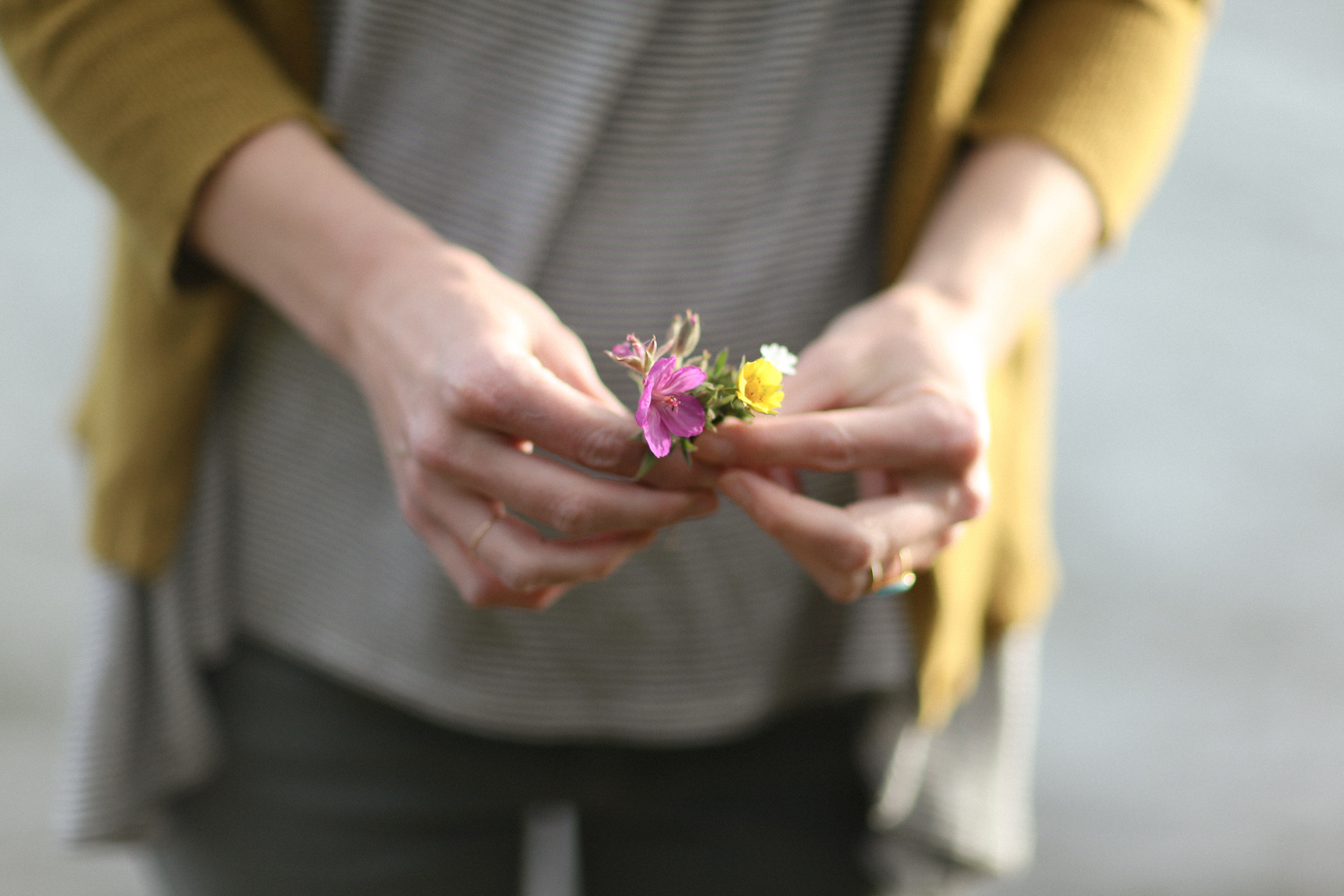 Photos by Graeme MacPherson
Decor Canvas Print
by Sarah Eisenlohr
$85.00
Sea Collections Beach Towel
by Sarah Eisenlohr
$38.00
He Makes All Things New Tote Bag
by Sarah Eisenlohr
$20.00
Leaves iPhone Case
by Sarah Eisenlohr
$35.00
Tropical Storm Framed Print
by Sarah Eisenlohr
$81.00
Spring Skiing Laptop Sleeve
by Sarah Eisenlohr
$36.00
Late Nite Throw Pillow
by Sarah Eisenlohr
$22.00
Hiding Shower Curtain
by Sarah Eisenlohr
$69.99