Holiday shopping stressing you out?
What's that? You haven't started? Well, sorry, but now that the Starbucks red cups are out and holiday songs are on the radio, it's time to deal with that gift list. We do, however, have some good news for you: you don't need to spend a ton to get some really unique and thoughtful gifts for everyone on your list, and our method doesn't involve the dreaded re-gifting! Here, we've rounded up our fave picks under $25, $50 and $100 to help you give the most on a budget.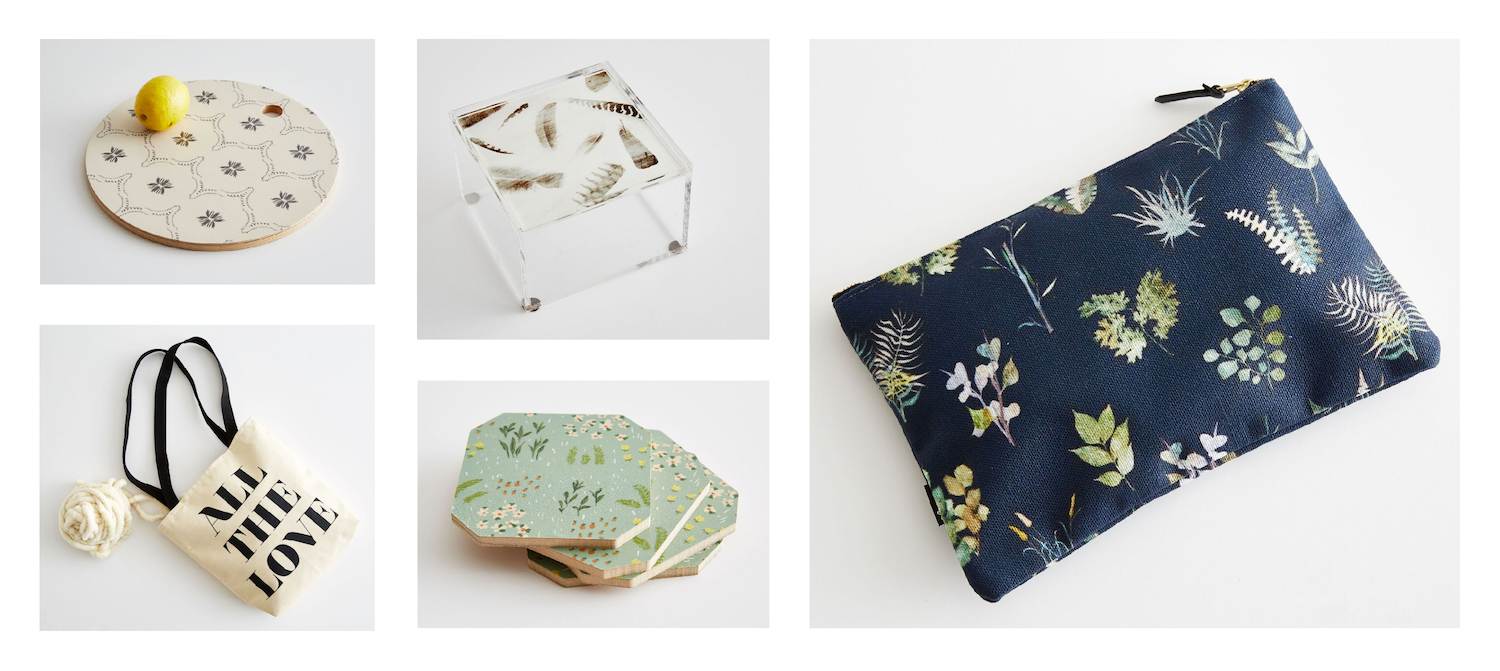 These picks will come in handy if you have a ton of people on your list. Firstly, gifts like carry-all pouches, coasters and cutting boards show you care about things like organization and cooking and all things adulting, which will def impress the recipient. Secondly, they're super functional, meaning you're giving a great standalone gift that actually feels complete. And as a bonus, they're perfect for people you might not know super well. It is a fact that no one can ever have enough tote bags –think one for groceries, the gym or that quick coffee run.
WILDFLOWER JASMIN GREY Cutting Board
by holli zollinger
$25.00
Nature at Night Carry-All Pouch
by rodrigomffonseca
$25.99
Delicate Brown Feather Acrylic Box
Modern minimal forms 24 Coasters
Mudcloth Big Arrows in Black and White Acrylic Box
YOU ARE MY FAVORITE Tote Bag
by Allyson Johnson
$23.99
watercolour cacti and succulent Carry-All Pouch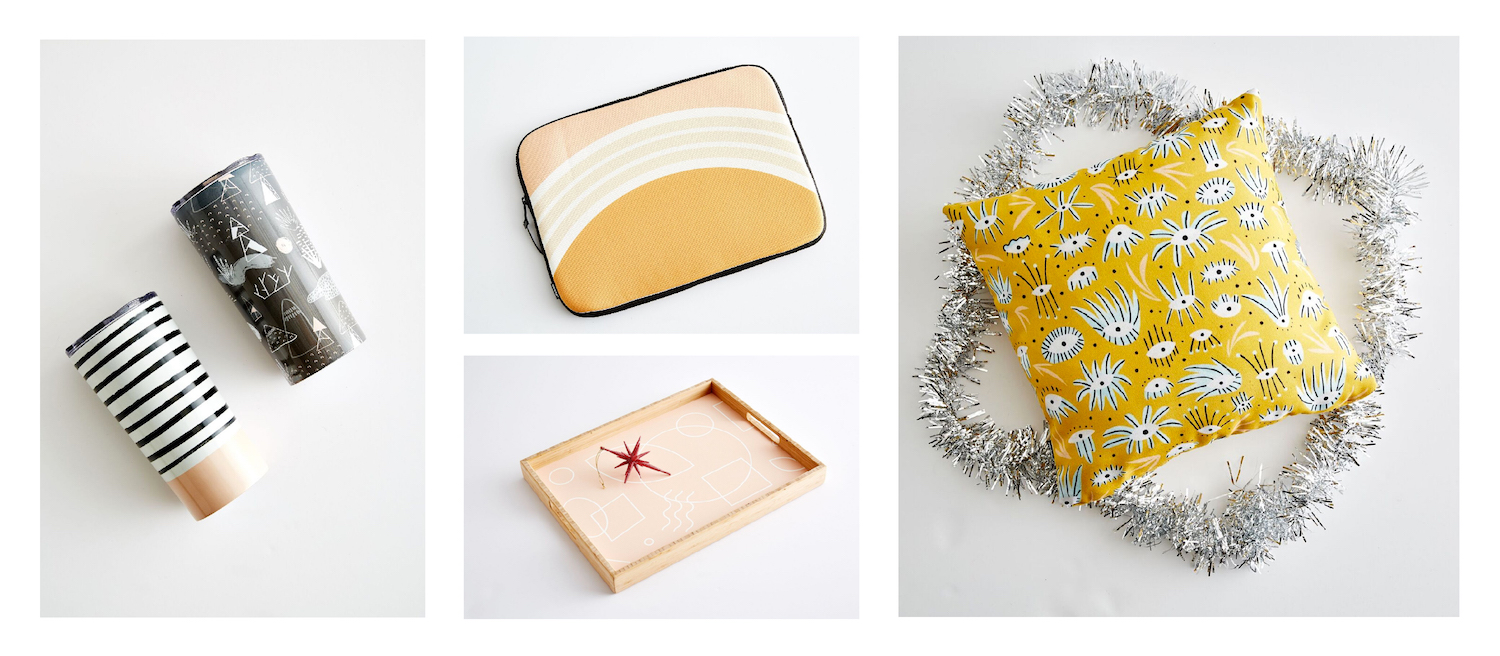 Looking to spend a little more? Let's start with the basics. Throw pillows are a home decor essential– they're a one-step solution for adding a pop of color or making any sofa or bed extra comfy, and everyone can benefit from having one or two more in their rotation. Serving trays also spruce things up a bit, all while keeping that clutter contained. A double gift! Lastly, travel mugs and laptop sleeves are the perfect companions for your workaholic friend who is always plugged in and pouring just one more cup of coffee. 
Eye Garden in Mustard Throw Pillow
Discotropic Serving Tray
by Desert Island Print Co.
$37.00
one day – earthen clay layers 2 Laptop Sleeve
by Urban Wild Studio Supply
$37.99
Peach x Stripes Travel Mug
Shape Study #2 Throw Pillow
Mountain Pattern Travel Mug
by Joyelle Komierowski
$29.00
Dash Blush Throw Pillow
by almostmakesperfect
$29.99
MEMPHISLOVE 10 Laptop Sleeve
Zooey Magnolia Travel Mug
Back to Sail Laptop Sleeve
by Fernando Vieira
$36.99
Doodles Serving Tray
by No Accounting For Taste
$49.00
Peony Flowers Serving Tray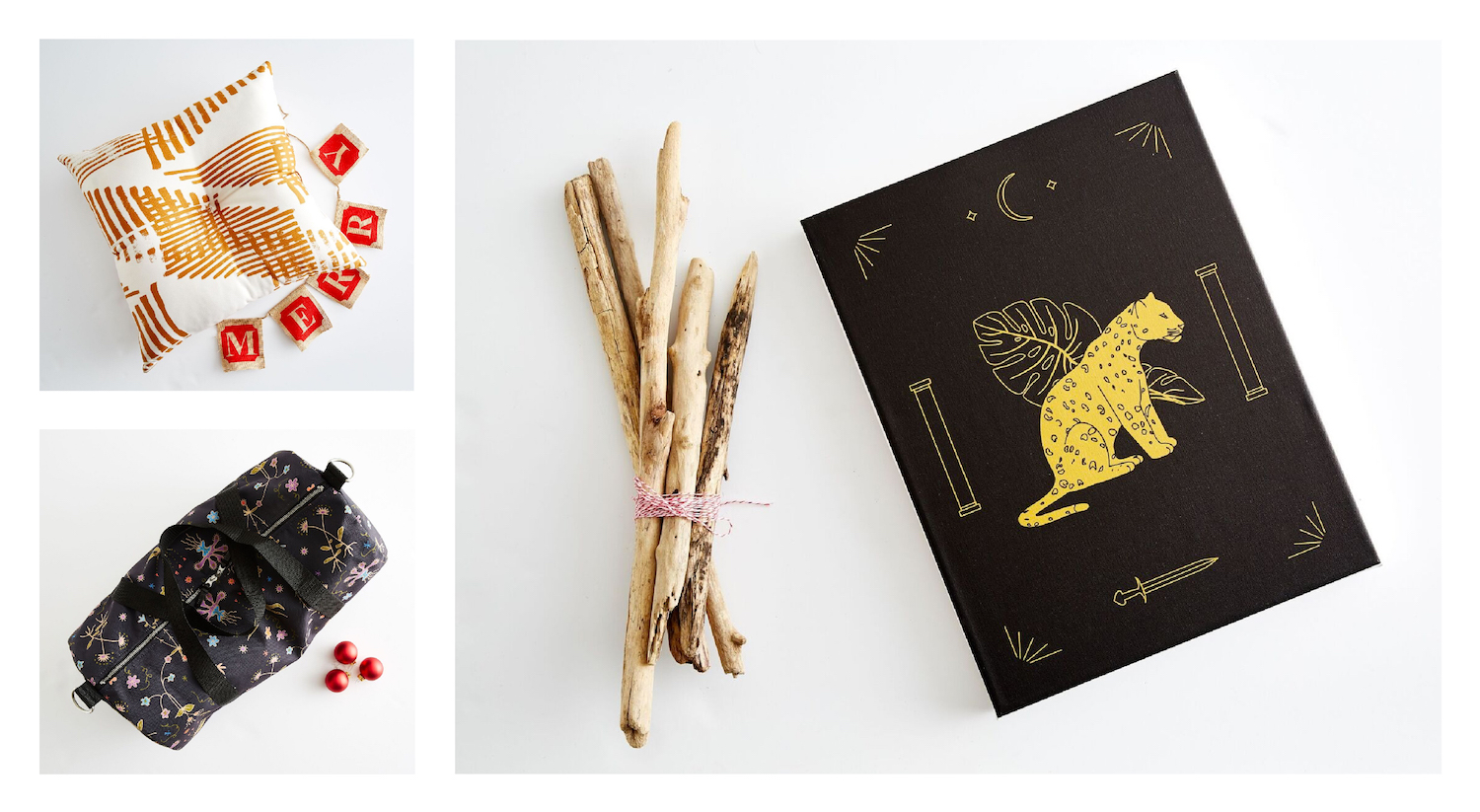 If you're shopping for the real MVPs (significant others, BFFs, mom), chances are you're going to want to invest more moolah to get them something extra special. These picks will help them make a statement in their space all year long. Canvas prints make any gallery wall pop, and with so many designs to choose from, we literally have something to suit everyone's vibe. Floor pillows are a must for making any space extra cozy for the coming months. And if your recipient is rarely home to enjoy such things, you can always gift them a duffle bag so they can enjoy their fave designs on the go.
Mystic Series Special Edition Canvas Print
Stripe Triangle Block Print Floor Pillow
House of Harlow Canvas Print
Flora of Planet Hinterland Duffle Bag
by Planet Hinterland
$65.00
Spring Floor Pillow
by Amalia RA @amaaalia
$79.99
Wildflowers Duffle Bag
by Anis Illustration
$65.00
Floral gold and black pattern Floor Pillow
Exotic Garden Duffle Bag
by Burcu Korkmazyurek
$65.00
Modern Minimal Abstract Canvas Print
by nileshkikuuchise
$81.99
Geo / Yellow Duffle Bag
by Summer Sun Home Art
$66.00