Relatability, storytelling and amazing characters – Pixar has definitely won this artist's heart .
As a bestselling author and nationally recognized freelance artist, it's safe to say Peggy Dean knows her craft. Here, Dean shares her love for Pixar by bringing one of our favorite Pixar characters, Keven, to life in 2D with all the color and imagination she deserves.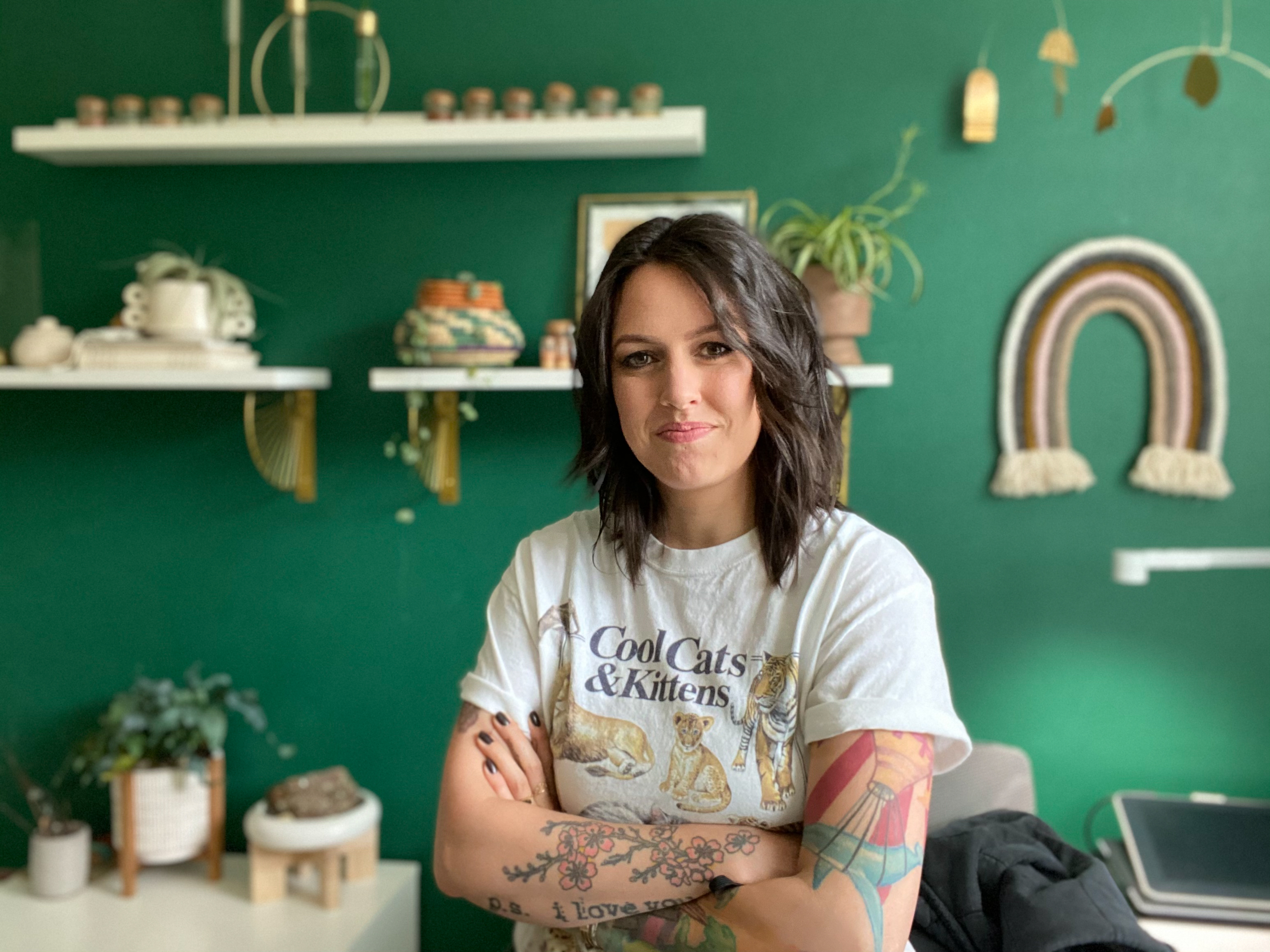 What is your favorite Pixar movie? Why?
This is so hard! If I had to choose one, I'd go with WALL-E. I appreciate the job of cleaning up the trash from Earth. But I also love the character – WALL-E is so sweet, unafraid and dedicated. The movie itself is beautiful (not unlike all Pixar movies, of course), and it pulls you into a story that could have otherwise been mundane, but WALL-E puts so much meaning into the work and premise.
What was your first Pixar movie? What do you remember about your first time watching it?
I remember Toy Story like it was yesterday. I was nine years old, and my brother was five, so it couldn't have come at a more perfect time for us. It felt like the world was opening up so vividly, and it sparked thoughts of our toys living a life of their own when we weren't looking. I remember daydreaming about what they were up to when we weren't home. A child's imagination is covetable as adults, but I believe that there's still an inner child inside of us that always believes in a bit of magic.
Who is your favorite Pixar character? Why?
I have to give WALL-E a ton of credit for being so curious, self-entertained, resourceful and open-minded. I could say the same about Merida from Brave… So, let's call it a tie.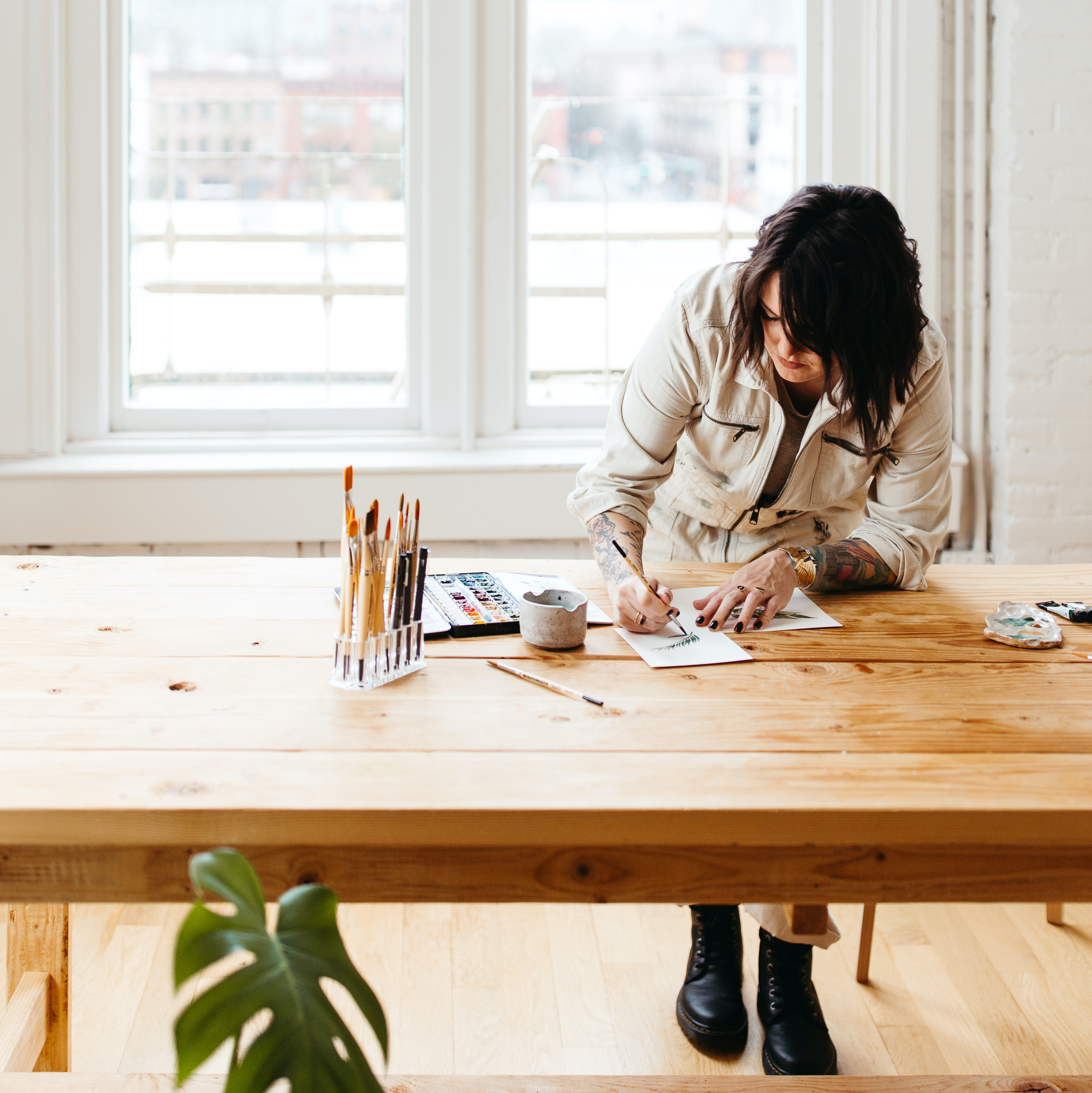 If you were a Pixar character, which one would you be and why?
In the time it would take to answer this, I feel like I could change my answer five times, haha. But I'm confident enough that I'd be happy to live in the shoes of Bing Bong from Inside Out. He's playful, imaginative, excitable and energetic. Seems fitting!
If you could live inside the world of one Pixar movie, which one would it be and why?
You should know that I'm fully committed to answering this authentically – so much so that I was pretty sure Luca would be my choice, just because it looked so gorgeous, but I hadn't seen it yet. So I watched it on the spot and am so happy to report, I would definitely choose to live in the world of Luca – it completely speaks to my inner child and makes me want to explore everything there.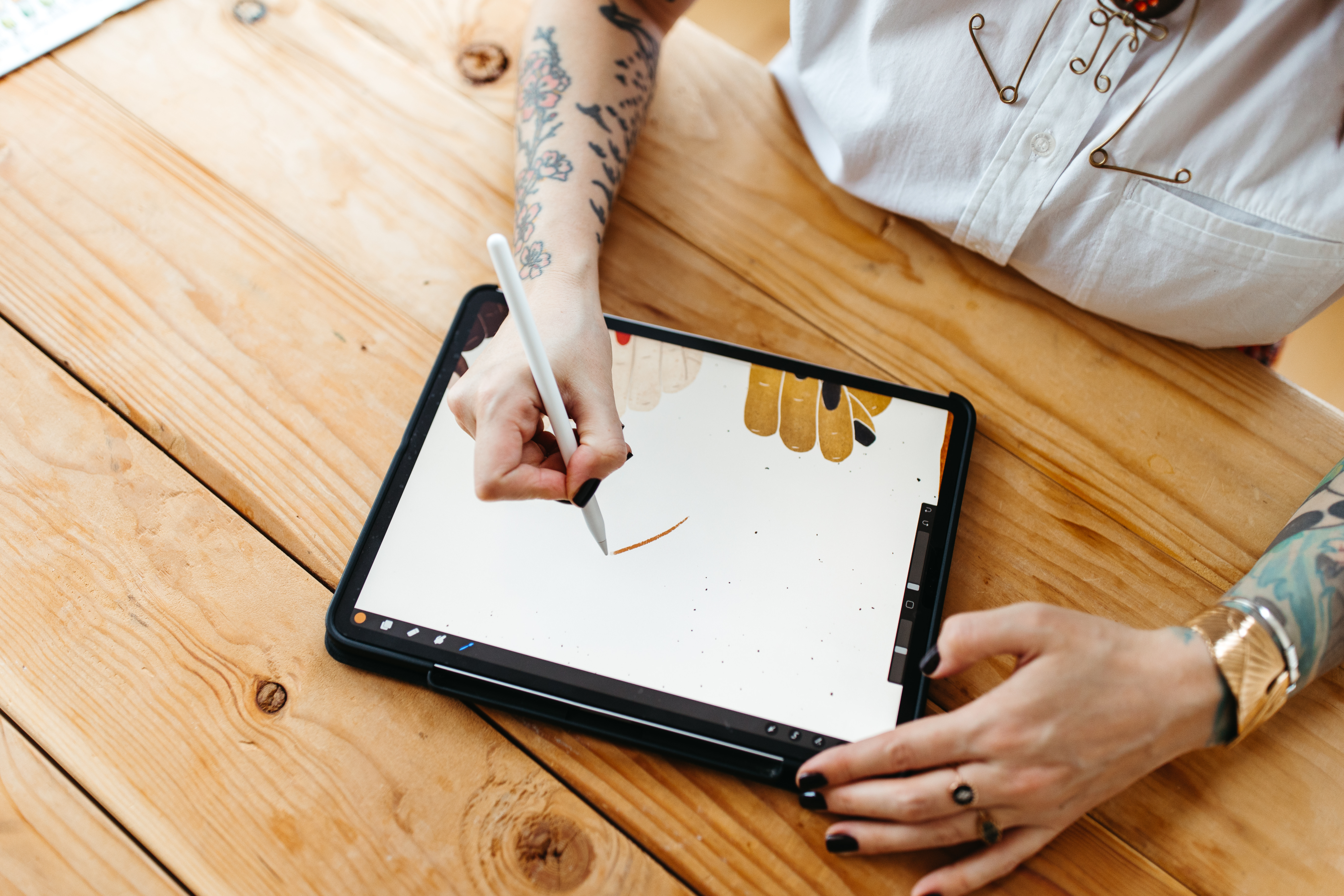 Creatively, what do you find most inspiring about Pixar movies?
I love the combination of relatable and real life that Pixar brings into fantasy. It makes magic feel even more real. And the subtle humor that is built into each movie is so engaging. I appreciate the little details in subjects, texture and movement – even capturing "the invisible" elements like wind, dust, etc. Pixar is a work of art.
When brainstorming for this Pixar partnership, what inspired you the most?
Oddly enough, I was most inspired by the character Roz in Monsters, Inc. But I didn't end up creating a piece of her. I think the reason for finding inspiration from Roz's character is because I feel like she channels so much of what I love about Pixar. Her shapes, her expressions, her voice and her attitude perfectly summarize someone we all know – she's relatable, and Pixar made her come to life on an entirely other level. So as I explored, I smiled thinking about how ridiculously perfect Pixar captures characteristics and quirky traits.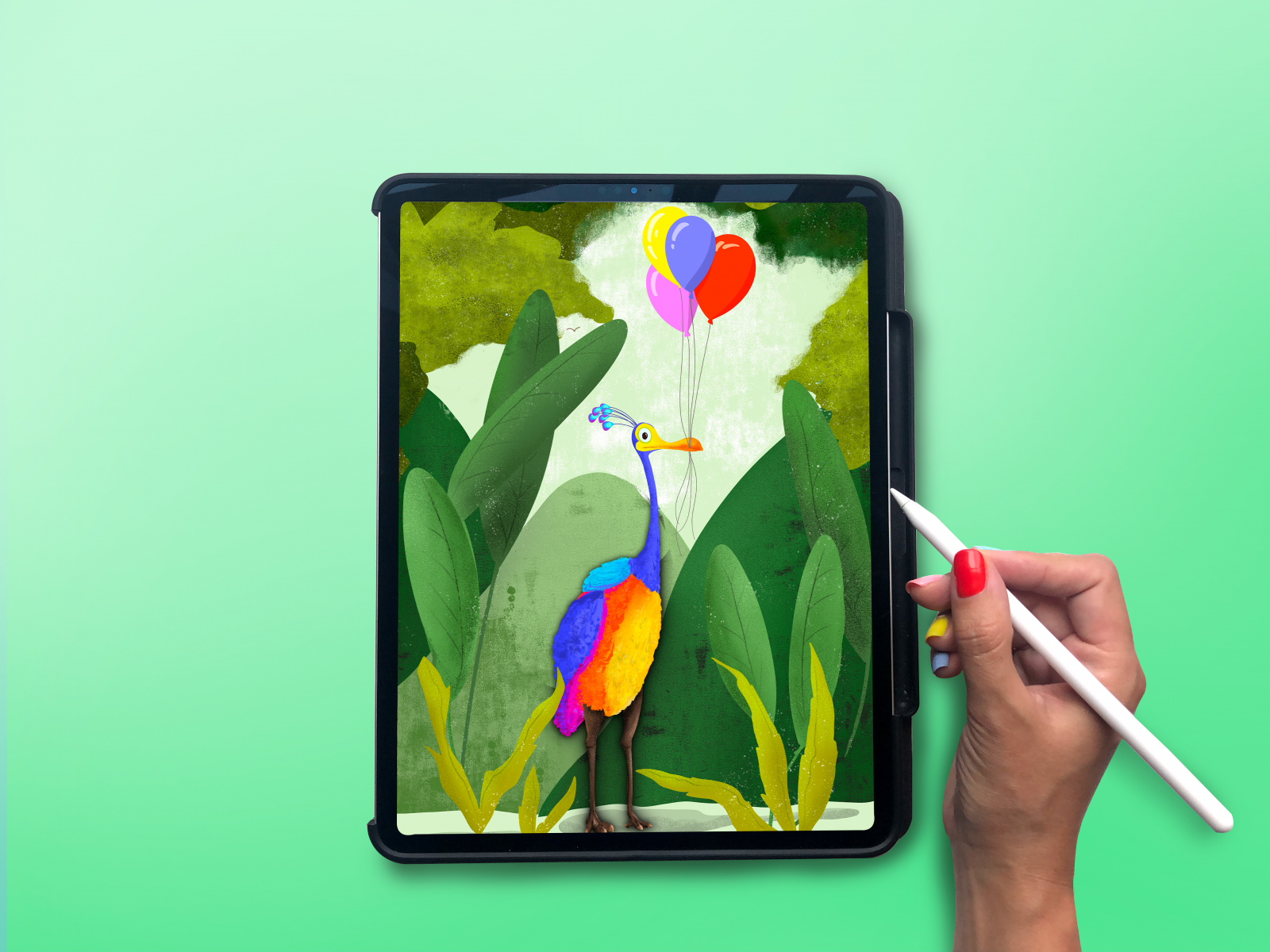 Can you describe your overall artistic POV and how that manifests in your Pixar artwork?
My main focus in my art has evolved to be rooted in my color palette. I am always most excited to experiment with unusual color combinations. As I created my pieces for Pixar, I explored a lot of strange combinations, but I ended up using my own bright versions of the traditional palette. I'm so drawn to pops of color, and Pixar makes it much easier to play with because they already do such a good job incorporating vivid hues.
Can you describe the creative process for your Kevin piece?
I was lucky enough to have been a young child in the world of 2D and felt most inspired by Disney's The Little Mermaid and Aladdin, both of which feature supporting animals as sidekicks. Turning Kevin into a 2D character was so very fun for me. She's funny, invasive and offers no apologies. And as if Russell wasn't opposite enough from Carl, Kevin was taking it to another level. Not to mention, she's oh-so-colorful. Merging my childhood love for 2D with Pixar's magical art and storytelling, was so much fun.