A professional dancer, movement coach and Adidas global ambassador, she has quite the impressive list of accomplishments, including working on a BET scripted TV show and sharing the stage with Beyoncé. (Yes. THAT Beyoncé.) We caught up with Meagan to talk all things fitness, Los Angeles and Queen Bey. Read on! 
Tell us a little about yourself. 
I'm originally from Minneapolis, MN but have lived in LA for over 10 years. I am a professional dancer working mostly in film and television. I am also an assistant choreographer and a movement coach that helps actors and models look their best on camera. I share my fitness and wellness journey on my Instagram and blog, demonstrating how I've stayed sane and in peak condition after all of these years. While I love working with brand giants like Adidas, General Mills, Covergirl and Bumble, my new passion is generating a community offline with my ongoing fitness club, Kong Fit Club. 
How long have you been dancing? What styles do you practice? 
I started dancing at 12 (late bloomer) and have been dancing professionally for about 10 years. I am classically trained (jazz, ballet, modern, musical theater) but do hiphop, jazz funk or any other style you might see on TV! 
You've graced the stage with the likes of JLo, Rihanna and Beyoncé (!!!) What has been your favorite dance experience thus far?
I performed with Beyonce once and it was a part of a 15 minute TV performance. I was only in the first 1 minute of the performance and we rehearsed for 3 weeks. Because I had a small part in the performance, I was able to watch the Queen and her process.  She is truly involved in every aspect of her performances. To see someone that big, that connected with her work when there is an entire team of people who could do it for her was super inspiring. 
I am a dancer on a BET scripted tv show called Hit The Floor. Many times you're hired for a one or two day shoot for a single scene in a TV show so having the experience of being principle talent is a favorite experience to date. Our fourth season just aired and it's been thrilling to play one character for so long which is rare in a dancer's life. 
Why is fitness important to you?
When you're hired for a dance job you never know what you'll be asked to do, so I "weaponize" my body to be ready for anything.  I try new workouts and routines to push my body and mind to reach the next level. Once I started dancing professionally, I realized I can't use my job to stay in shape, I need to stay in shape to keep my job.
Also, creating a life of living consistently fit has changed my everyday mood. I love to workout in the morning, get my blood circulating andmetabolism revving so I am full of energy for the day.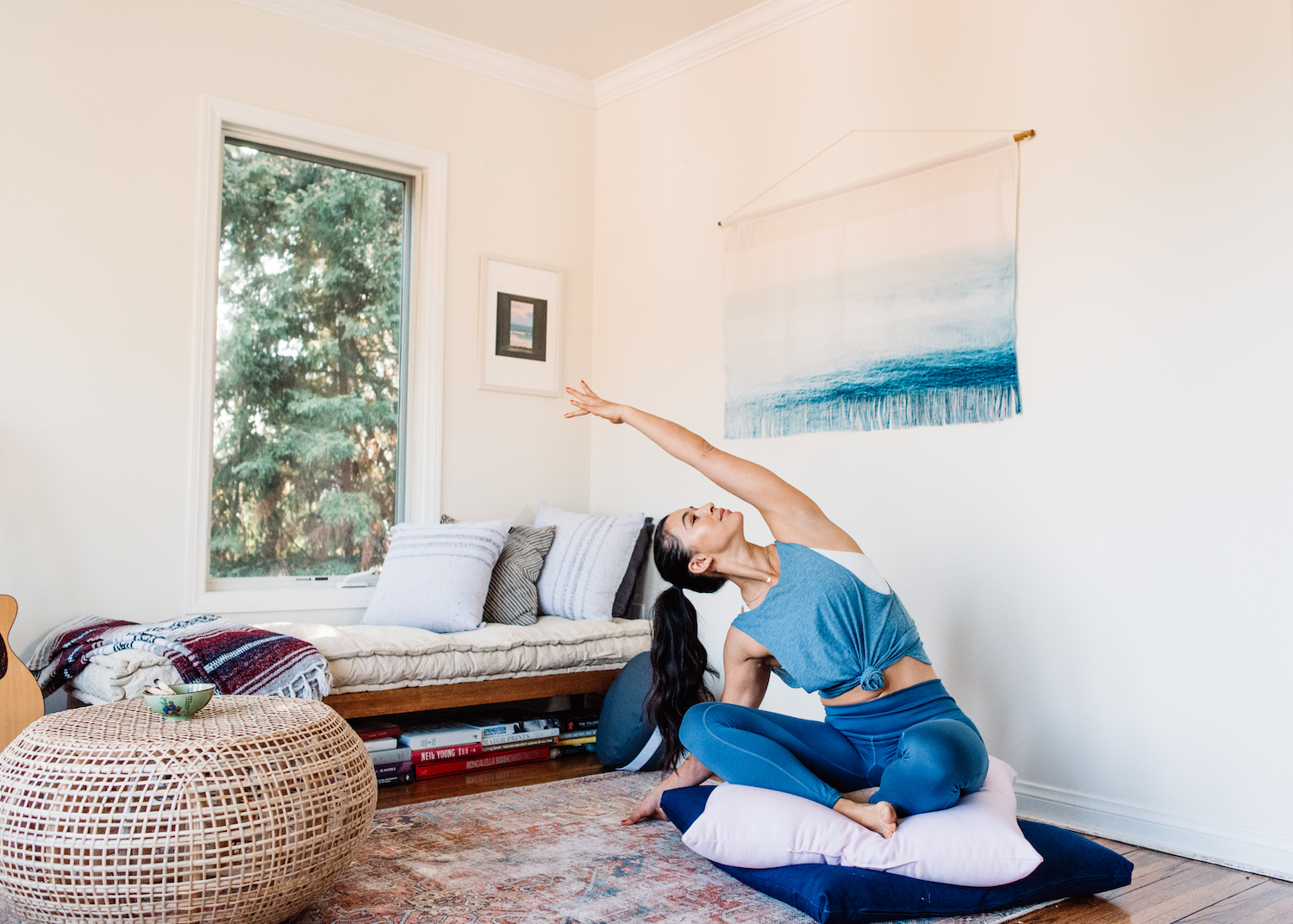 What does a normal fitness routine look like for you? Any advice for those who are struggling to get into a healthy exercise routine?
My policy to stay as routine-less as possible as far as the actual moves.  I love group fitness classes: spin, run, box, pilates, yoga and HIIT.  I'll try any workout at least once to keep my body and mindset from plateauing. If you are just beginning your fitness journey, remember that every bit counts. There is no need to go balls to the wall unless you are training for the Olympics. Take advantage of all the free classes and online resources to figure out what you enjoy doing- if you don't like it, you wont go back! Lastly, don't compare yourself to the person next to you. You don't know their story and they don't know yours, the most important thing is to move. 
Your blog is named You Kong Do It, and it's a great resource for everything from fitness tips to healthy recipes. Can you tell us a bit more about the mentality behind that name? How do you hope to help others?
The name came from two places- 1. I am proud of my bold Chinese last name and heritage. 2. I am insistent that anyone can do what I'm doing. I spent years putting myself through the ringer so my audience doesn't have to. I've done the extreme diets and crazy workout plans gathering a lot of great information along the way.  Now I share what is worthy of being heard.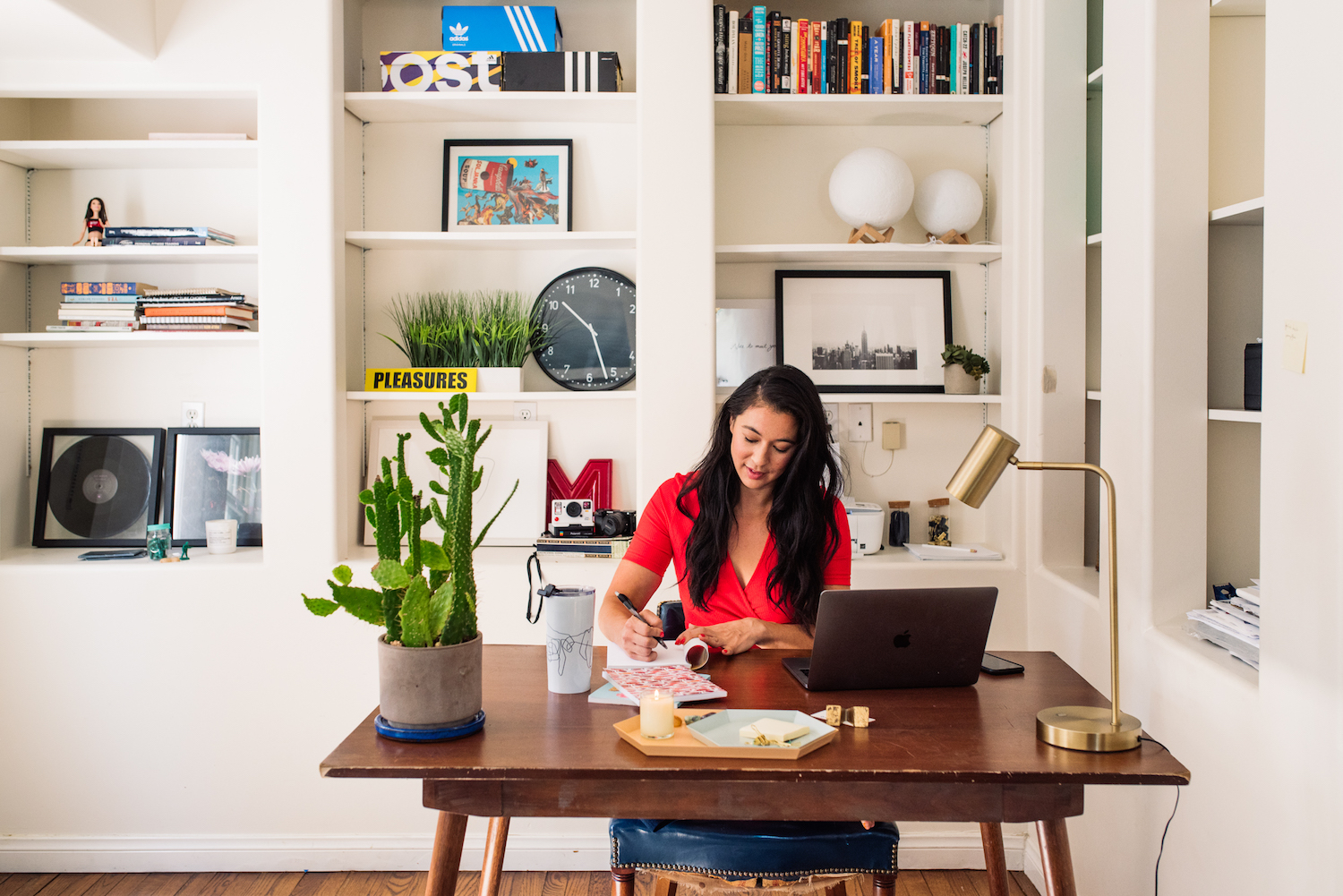 What's it like being an Adidas Global Ambassador?
I've been with Adidas for 3 years and the more I get to know the company, the more I stand behind them. They focus on celebrating the versatile female athlete and all that she does day in and day out. It's not necessarily about being the best, it's about possessing a drive to learn, experience, create and push the boundaries everyday. When I first started working with them I wasn't pushing my social media like I do now, but shared my story nonetheless. Someone at the company liked what I was doing and believed in what I had to say no matter how many people (followers) were listening. It's a great lesson- keep doing the true you and the relationships that count will come.
You moved from Minneapolis to Los Angeles for college. Do you think the stereotypical "LA lifestyle" environment (and the pressure that comes with it) impacted your health in any way? How so?
Of course it did.  While Minneapolis is a super cool and booming metropolitan, it's not showy like LA. For instance, I didn't grow up around girls who drove X5s with license plates that read LUVDAD like I did at school. While moving to LA without knowing a soul was a true test to my self confidence, it quickly built up my courage and strength to try to things, speak to new people and filter out the relationships that really matter. 
What do you like best about LA? Any fave outdoor spots for a workout?
I love that I can go from the beach to the mountains and back in one day.  LA is so vast and if you take advantage of all it has to offer you'll never stop exploring new places. I love hiking Griffith Park, jogging around Hollywood Reservoir, or running the stairs of Silver Lake. 
Who are your favorite female athletes?
Michelle Kwan
Kristi Yamaguchi
Serena Williams
Gabby Douglass
Billie Jean King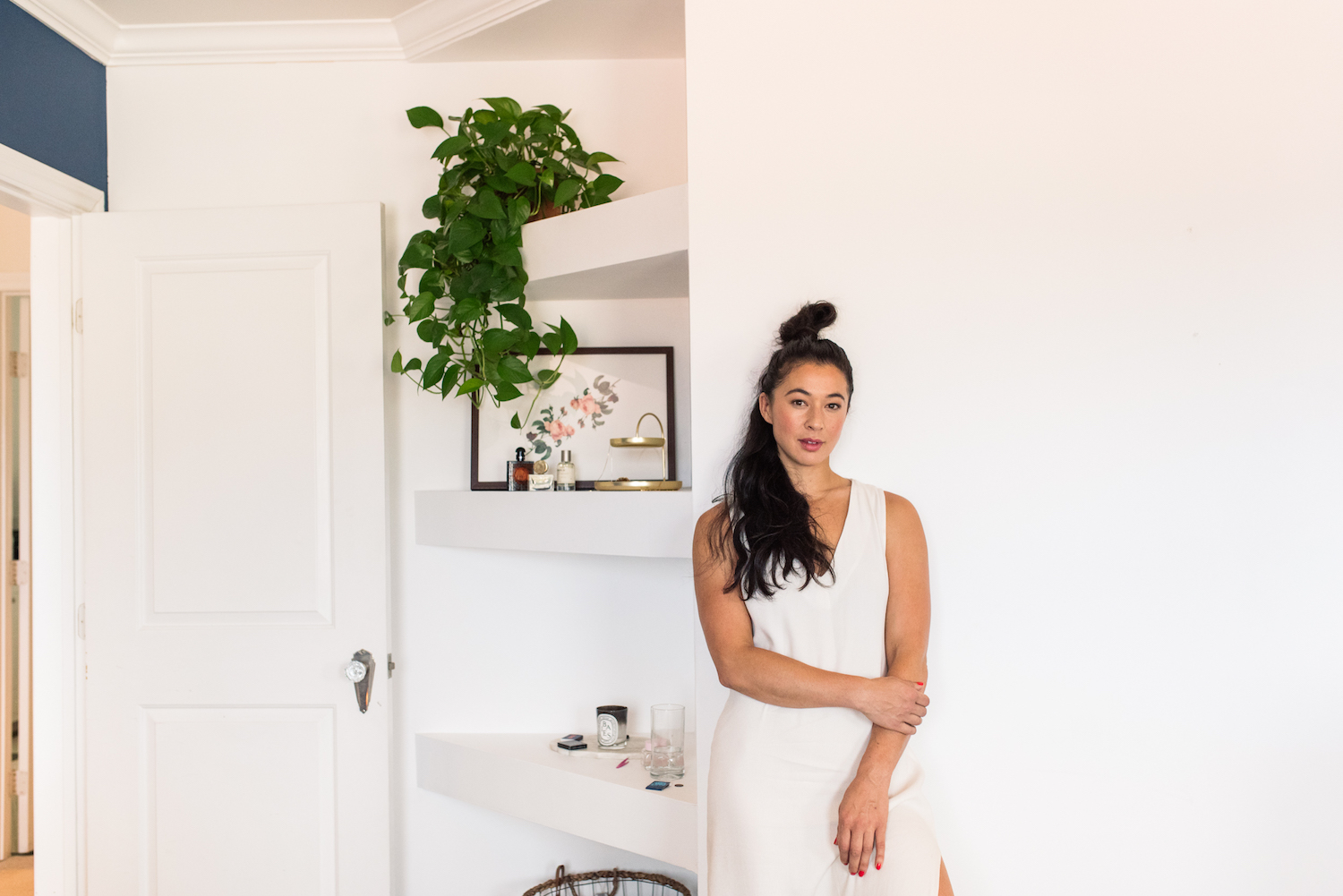 Pinky Swear Travel Mug
by Explicit Design
$29.00
Dive Framed Art Print
by Richard Vergez
$100.99
Brooklyn Spring Framed Art Print
by In This Instance
$114.99
New York City Framed Art Print
by Moonlight Magic
$69.99
desert Framed Art Print
by almostmakesperfect
$148.99
Atlantic Morning Framed Art Print
Sexual Figure Lines Framed Art Print
by Explicit Design
$71.99
Butterflies in the Rose Garden Framed Art Print
City Lights III Notebook
by Alisa Galitsyna
$14.99
Geo / Yellow Coaster
by Summer Sun Home Art
$12.00
Seashell Pink Watercolor Floor Pillow