Tagging your artwork is easier than ever!
We now display the number of tags you currently have per post on your artwork management page. When clicking on the number, a popup will appear that will allow you to easily add or edit tags without having to leave the page.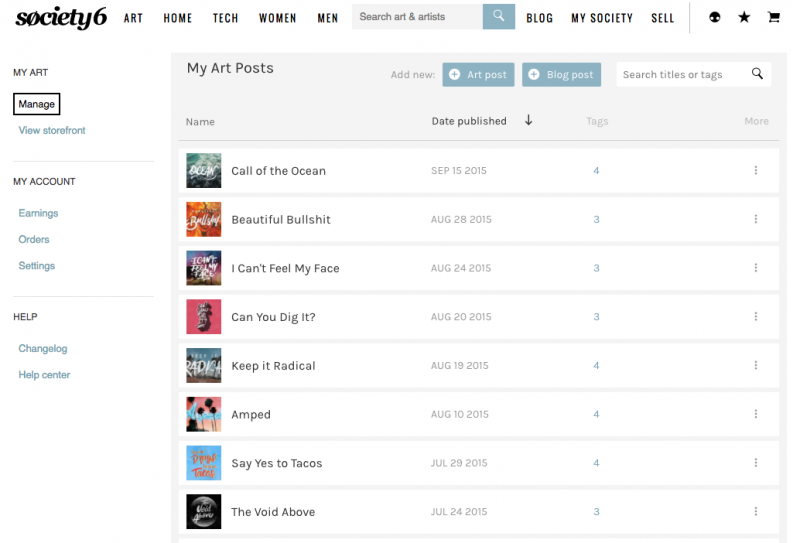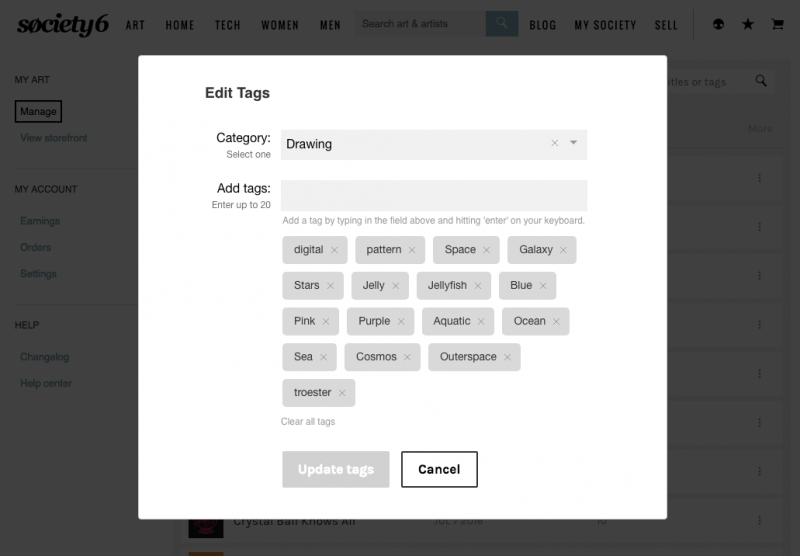 Earlier this year we made significant upgrades to our search in order to help customers discover your artwork. A big part of the upgrade was how tags are used in our search algorithms. To maximize discoverability, it's extremely important that your artwork has quality metadata (titles, tags, descriptions). It's worth the effort, we promise!
A few reminders as you tag your work
We allow for up to 20 tags per post, so choose wisely!
If you have a large portfolio of work, don't forget to make use of the sort and search features from the artwork management page to help you find specific posts you would like to edit.
If you need some help getting started with tagging, make sure to check out this blog post on How To Get Found In Search.
As usual, leave your questions or comments below!
Stay up to date with new features, product launches, and bug fixes by visiting our changelog!
Cover artwork: Lightning Bolts Blush by OHH Baby