Briana Lane was born for the biz.
An LA native, she studied musical theater at UCLA before starting her career as a writer for an animated show for CBS. Since then she's written, hosted, produced and starred in tons of projects (you've probably seen her in The New Normal and Switched at Birth to name a few), and she is half of dreamy synth-pop duo Winslow. We caught up with Briana to talk balancing creative endeavors, desert vibes and playing Tame Impala on repeat.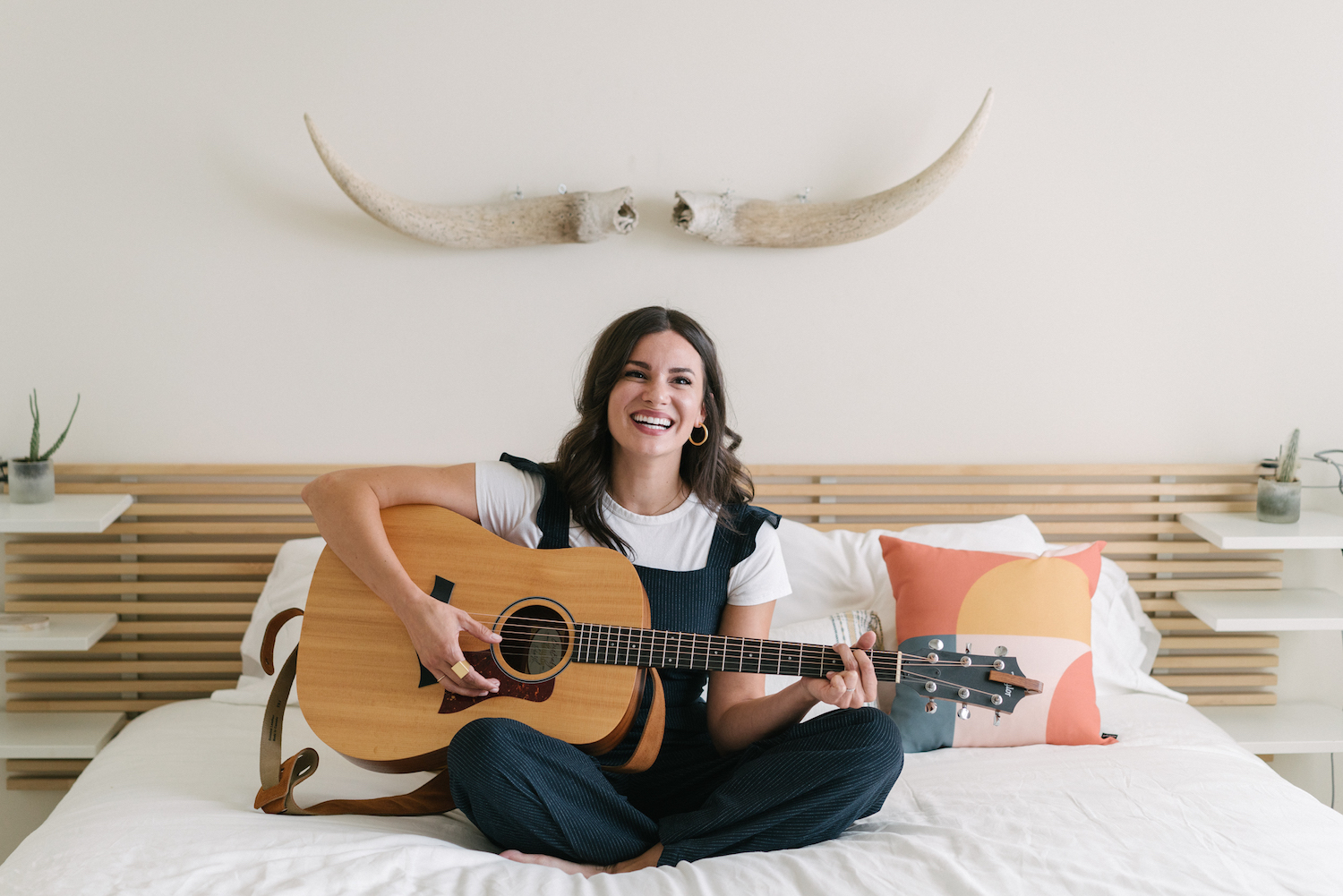 You're an actress and a musician – truly doing it all! What drew you to both of these outlets, and how do they influence each other?
I've been performing since I was young whether it was doing school plays or obscure celebrity impersonations to make my friends laugh. I didn't get into playing music until after high school. I've always been an avid music fan which is definitely what initially drew me to it. I was such a huge fan of Incubus in high school that I would look up guitar tabs online so I could learn to play their songs. I started writing my own songs and then post-college, joined a trip-hop band. That was my first taste of what it was like to be a real band. It was exhilarating. We opened up for acts like The Pharcyde, Warren G and DJ Quik. It was honestly any LA native hip-hop fan's dream life experience! I quit the band because I started working regularly as an actor and a few days later, booked a guest star on TBS' The Wedding Band opposite Brian Austin Green playing the lead singer of his band on the show. It was one of those surreal art imitating life moments.
I used to think music and acting were so different when I was first starting out. I'd compartmentalize them, thinking I couldn't do both but now I truly realize how similar they are. They both share the same goal: to tell stories. The medium, process and outcome are different but the engine driving both comes from the same creative space.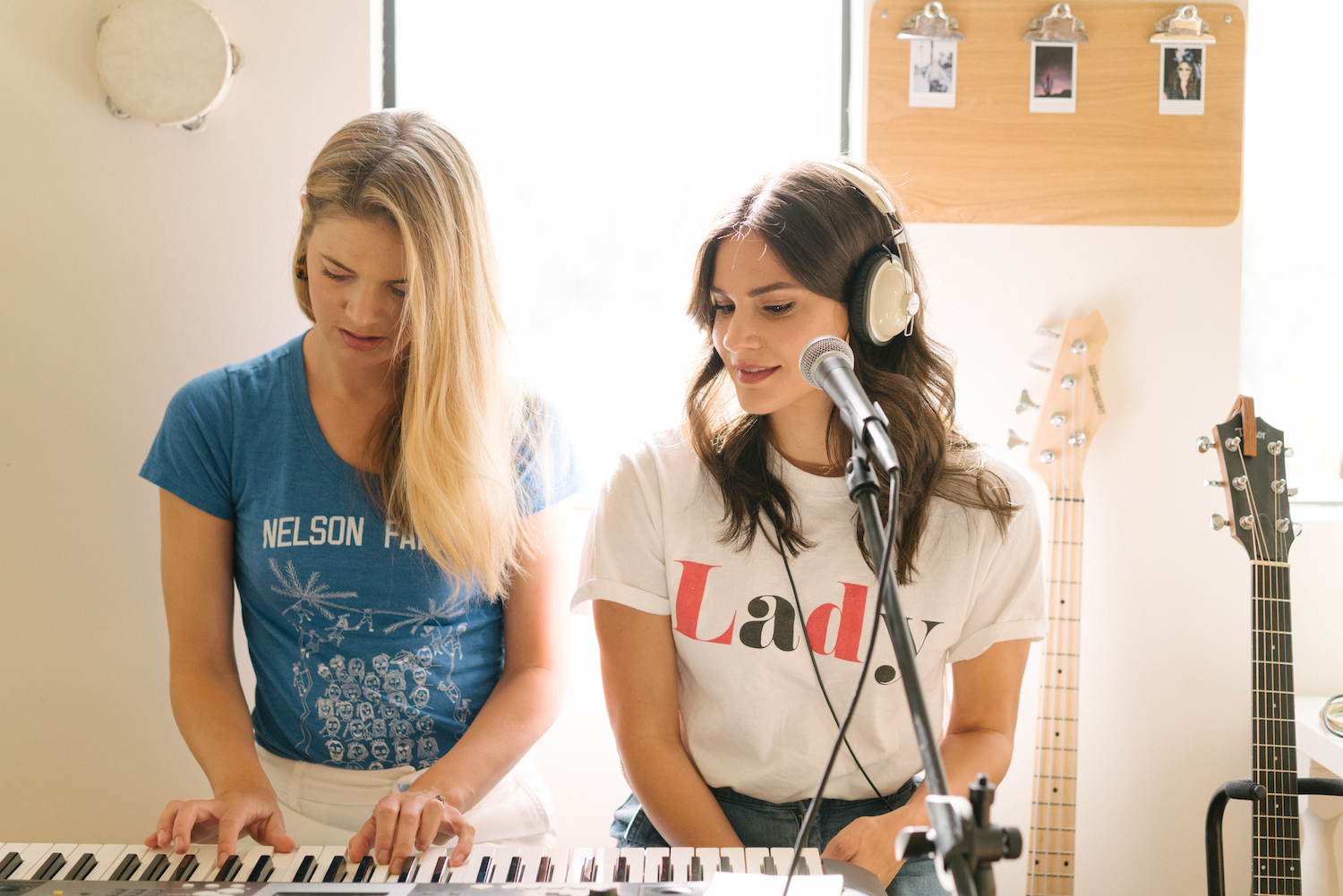 Tell us about Winslow. How did the band get started? How would you describe your music?
Two years ago, in true kismet fashion, my bandmate Kate Miner approached me after hearing me sing live at a show and asked me if I wrote my own music. We then met a few times to write and every time it flowed effortlessly. A year later, we wrote, recorded and had many a glass of cab on a street named Winslow, which became the inspiration behind our name.
Our music is a combination of varying influences. Kate came from being in the folk band Miner so she brought a lot of the earthiness and echoes of her folk roots to the EP. During the production process, I favored a more indie beat-driven sound and I think the combination of our ears made the EP super eclectic. We are told we sound like some combination of The Postal Service, First Aid Kit, Lana del Rey and Sylvan Esso.
Winslow just put out its first EP in June, congrats! What was the process behind that, and what are the plans for the band's future?
Once all the songs were ready, Justin Miner produced our EP in house. I thoroughly enjoyed the process because similar to myself, Justin is a perfectionist when it comes to creating art. When he was taking the extra time he needed on finishing a song or when I kept sending everyone pages of notes with endless time codes, there was always understanding between us. Every artist's approach is different but when it comes to working with other artists, as long as there is mutual respect, I think there is endless possibility.
We then signed with a manager and teamed up with Kobalt/AWAL Records for distribution. We just released a video for one of our singles "Out of My Head" which was directed by Nora Kirkpatrick (of Edward Sharpe and the Magnetic Zeros), are releasing the rest of our EP in the next few months and will be playing some live shows later this year.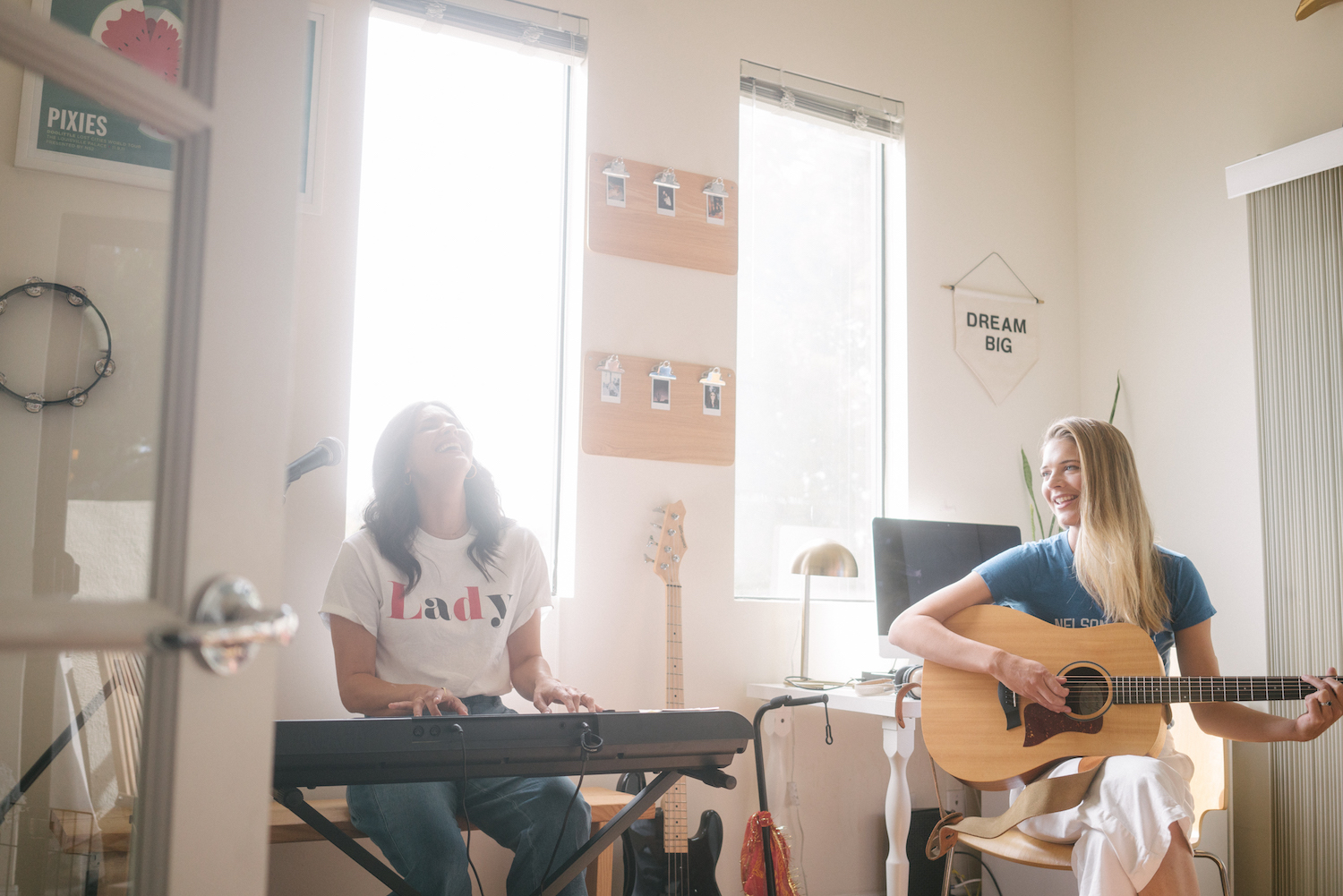 Who are some artists that inspire your music? Any dream collabs?
I can never get sick of Tame Impala. Currents is always on repeat before I sit down to write because it never stops sparking ideas. I'm also a huge fan of The National. So huge that one of our songs "Conversation 16" is actually a cover of one of their songs off of High Violet. Big Red Machine's new record (Justin Vernon of Bon Iver and Aaron Dessner of The National's new project) is what I'm listening to as of late. My dream collab would be to write a song with Anthony Gonzalez (M83) and Victoria Legrand (Beach House) and have Thomas Mars produce.
How do you balance your time between acting, music and life in general?
I think the key to me keeping my sanity in the perpetual juggling act are making detailed to-do lists, scheduling self care nights and a delicate dance between my right and left brain. I can get burned out easily drilling lines and my brain will need a break so I'll sit down at the piano and start tinkering. When I start to feel uninspired with music, I'll revisit a writing project that I'm futzing with. Rinse and repeat. I need my left brain to schedule time to do everything while also shutting it off and turning on my right side in time for when I need to create.
You grew up in LA. How did that play into your desire to go into acting? How did you get started? What are some of your favorite roles you've played?
I was surrounded by the industry growing up so it didn't feel so intimidating and actually felt like an oddly safe and comfortable transition. I got my first job in the industry right before I graduated college as a writer for an animated show for CBS's new media division. That then turned into me hosting six shows, writing and producing online content for the network. Once I left, I got an agent and started doing what I set out to do initially: act.
I would have to say any role that I've had the time and opportunity to really explore and get comfortable in. When I'm doing a film, I usually have the time to get fully into a character because we are usually shooting for a month. That or if I'm recurring on a TV show where I'm able to develop a character across a period of time. If I had to choose two, I'd say my time on Freeform's Young & Hungry and the most recent film I did, One Nation Under God.
How would you describe your decor style? 
I have a deep love for the desert which you can probably tell by the MURAL of Joshua Tree in the living room and the sheer fact that I own a cactus dress. That being said, I would describe my style as a cross between desert vacation meets Ace Hotel lobby. I'm very easily affected by my surroundings so it's important that my own space feel inspired, clean and relaxing.
You're also into art history – how do you feed this interest during your down time? Who are some of your favorite artists? 
I have a lot of dear friends in the art world so going to gallery openings and art shows is something I love to do when I have time. I just saw Cyrielle Gulacsy's Visible Light exhibit at the SHOW Gallery in West Hollywood. It's free and I couldn't recommend it enough if you're in town. She's a young artist from Paris who specializes in pointillism and her pieces are beautiful! I'm also going to be co-hosting UNICEF's Next Gen Art Party this coming February as well. You should all come out!
Growing up, I loved a lot of artists from the romantic era, J.M.W. Turner to be specific. His pre-industrial era paintings were so calming to look at. Lately though, I've been more interested in architecture and more specifically, have been obsessed with seeing all of the LA case study and pre-case study houses in person. Some of my favorite architects are Soriano, Schindler and Neutra. Their homes are stunning and I have such deep respect for the home owners here who are committed to keeping them historically preserved. If you're ever in LA, book a tour of either a Lautner house or the iconic Stahl house—you will not be disappointed with the stories, views and history tucked behind those homes!
It's your day off – what do you do? Any fave spots in LA? 
I love to hike Griffith Park solo at the start of the day and then grab a coffee down at The Trails Café. I get all my ideas when I hike alone and there is something so grounding about seeing the city from such a bird's eye view. My go-to spots are Elf in Echo Park, Stella and Edendale in Silverlake and Café 101 in Hollywood.
What are some upcoming projects you're excited about?
I have a movie coming out at the end of this year called One Nation Under God, will be on the CW's All American this October and Winslow will be releasing the rest of our EP end of this year.