Science says we're all optimists, but I didn't need to tell you that did I? Chances are you're already living your rose-colored life grinning from ear to ear. In the off-chance that things are less sunny, have no fear! Dani Roche of Kastor and Pollux shows us some home decor picks that will help you create a positive environment, especially when you're in desperate need of a pick-me-up.
Someone once said, "Be the change you wish to see in your apartment." Alright, it was Gandhi and he might not have said apartment. However, a well-curated space can affect your world in a big way. A cute pillow or perfectly color-coordinated corner of your room can change your outlook on life dramatically.
Surrounding yourself with things that remind you of other positive things kind of seems like a no-brainer method for staying positive. Minus the daily mantras, including accent pieces that allude to ~romance~ or a beach, can encourage forward thinking. Even better, if your home doubles as your office, you won't want to stop working, making your space the ultimate motivational tool!
Shore Thing
Staring at this wall tapestry sends me back to California, or at least to watching the O.C, which are both equally positive experiences. A wall tapestry is a super easy way to brighten up a space, it's like living in a calming pastel screensaver that you never want to disappear. This pretty tapestry can also double as a blanket or a selfie backdrop.
R R R Romance
Tallulah Fontaine makes the most delicate illustrations that have a childlike innocence to them. Her simple drawings remind me of all that is good in the world. I chose her work in a canvas and on a pillow, because the more good, the better! The addition of wall art creates a happy space where roses are constantly being offered to me; it's a nice alternative to hanging up an optimistic quote.
Blossoming Blanket
Things should feel as good as they look, and luckily for me this blanket does. Filled with sprawling proteas, the pattern was created by Micklyn who says it took her ages to complete. Just knowing where a piece came from and the effort put into creating it immediately makes it sentimental to me. Every time I snuggle, fart or sleep in it, I can look at the beautiful pattern and remember the intent behind it and feel good about my choice.
P is for Pillow, or Pineapple?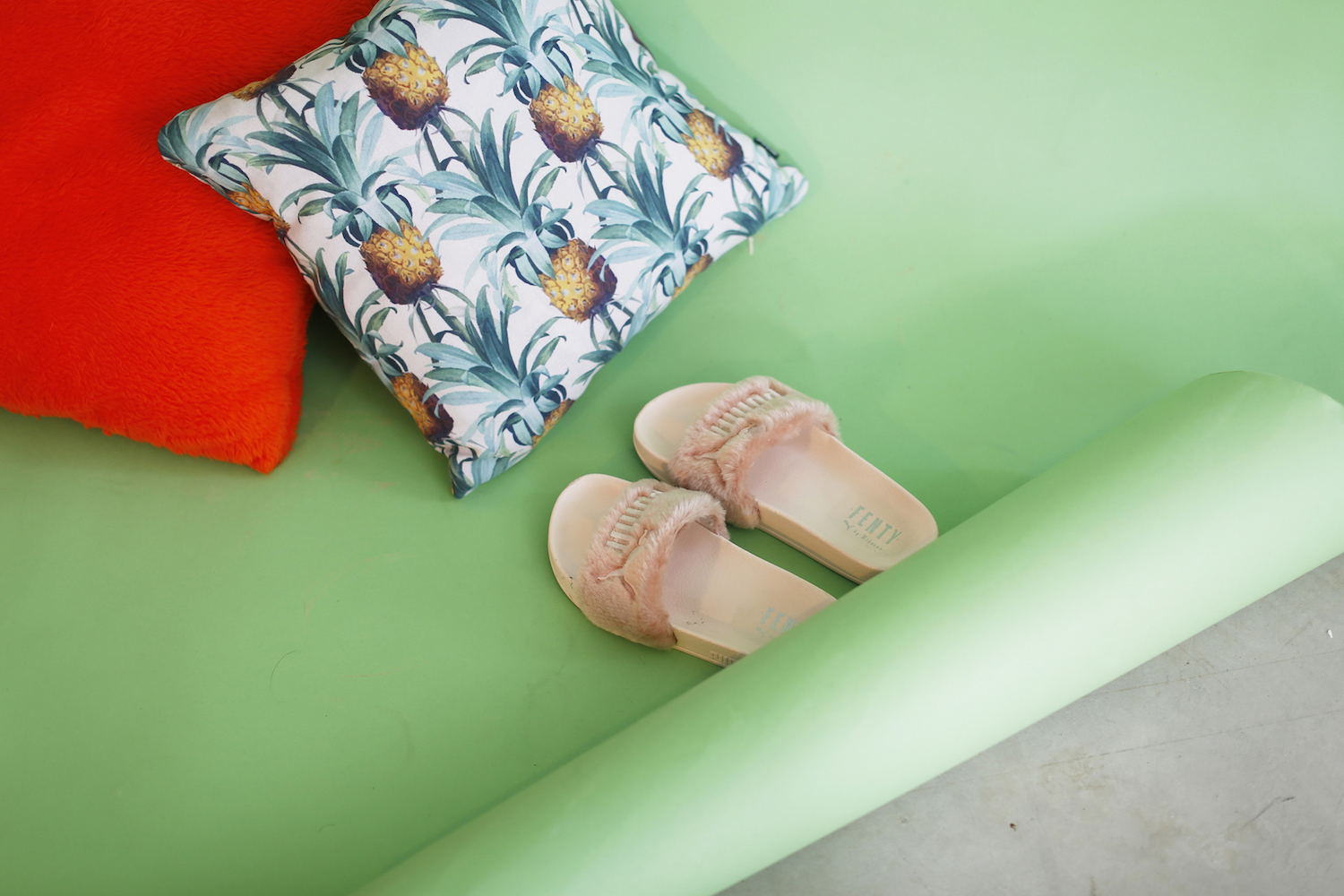 I can confidently say that pineapples are the dreamiest fruit in the world. Their tropical vibe immediately (and metaphorically) sends me to the Bahamas and leaves the sweet taste of a pina colada in my mouth. This accent pillow works really well with almost every color and can be easily paired with warm tones like red, pinks and oranges.
Geometric Duvet
I know what you're thinking, "AHH this is a maze and a migraine!". But, its zany print on calming teal and white balance each other out perfectly. This geometric duvet cover has the quirky simplicity that makes chaos soothing.
Pineapple Trellis Throw Pillow
90
Crash into Me Wall Tapestry
4263
Radiate (Mint) Duvet Cover
303
by Jacqueline Maldonado
$109
Painted Protea Pattern Throw Blanket
4501
by TALLULAH FONTAINE
$25.60
by TALLULAH FONTAINE
$33.15