New York-based artist, Gaby Cetrulo invited us into her new apartment to learn a little about how she strikes the right balance between serious and playful when it comes to decorating her new space. When we weren't staring in awe at the exposed brick and natural lighting, she was making us tea and playing Buffy the Vampire Slayer on a projector, so I think that means we are roommates now?? Read more from Gaby: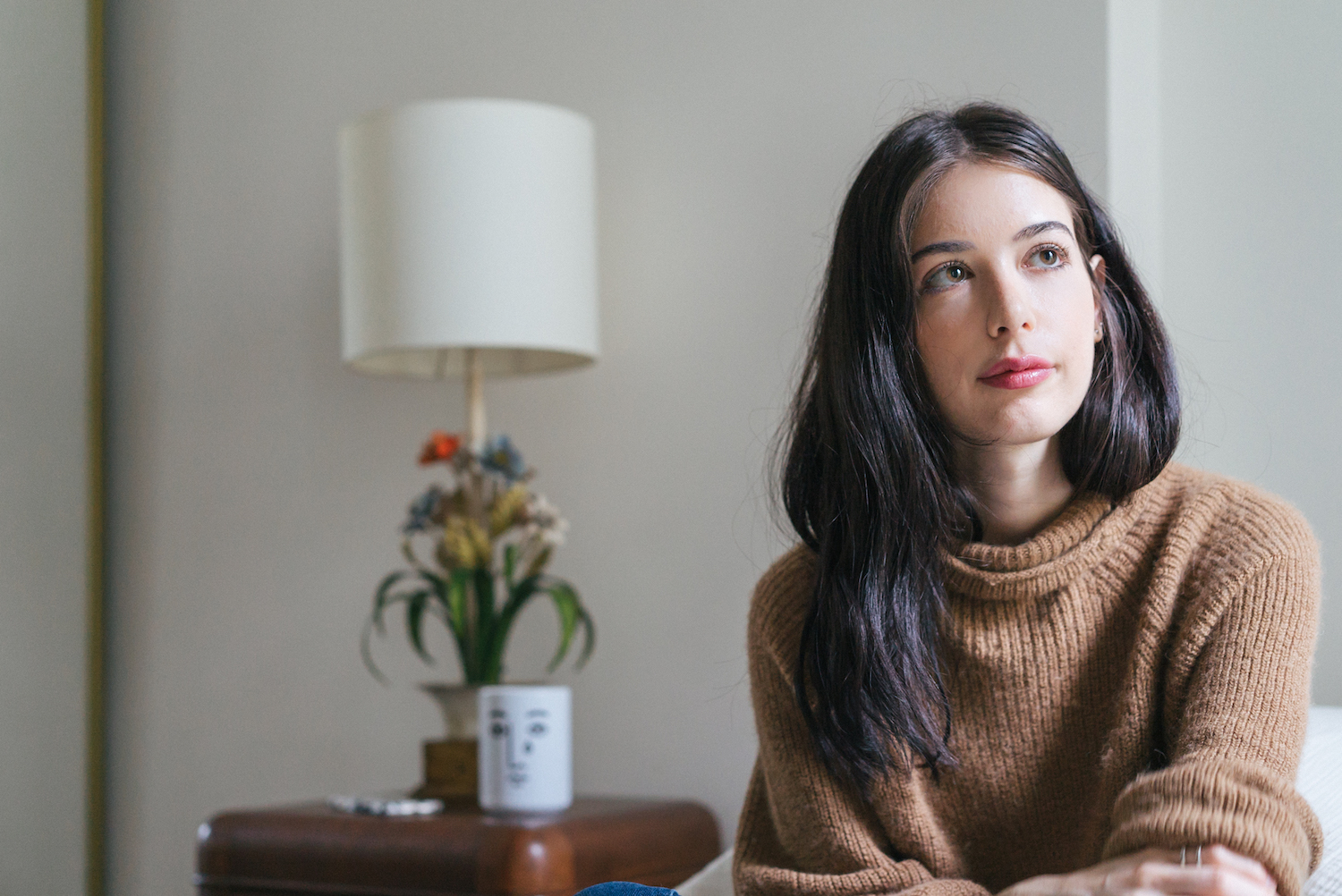 It recently occurred to me that I've moved into a new apartment every year during my last five years in New York. Why? I moved in with a boyfriend. Then we eventually broke up and I moved in with old friends. Then I broke up with my roommates to live on my own. Maybe I'll end up getting lonely and moving in with a roommate again in a year. Who knows? But all of these changes have forced me to streamline my surroundings and seek consistency in small ways, particularly because every space has been completely different.
Years ago, I surrounded myself with "girlie" vintage decor: floral teacups, a velvet sofa, etc. It worked when I lived on my own. Then I moved in with a boyfriend and realized none of my floral teacups would be making it past the threshold. I ended up giving away most of the trinkets I had collected over the years. But what surprised me was that I didn't miss them all at. My taste had already changed. And so I started replacing all of my kitschy belongings with simpler, more versatile pieces. I replaced my velvet sofa with a neutral leather couch and got rid of anything with frills or florals. The only downside to this was that everything started to feel a tad serious. And so I've started to collect artwork that has a point of view. It's feminine – not in a literal sense, but it's playful and has a sense of humor.
The Bedroom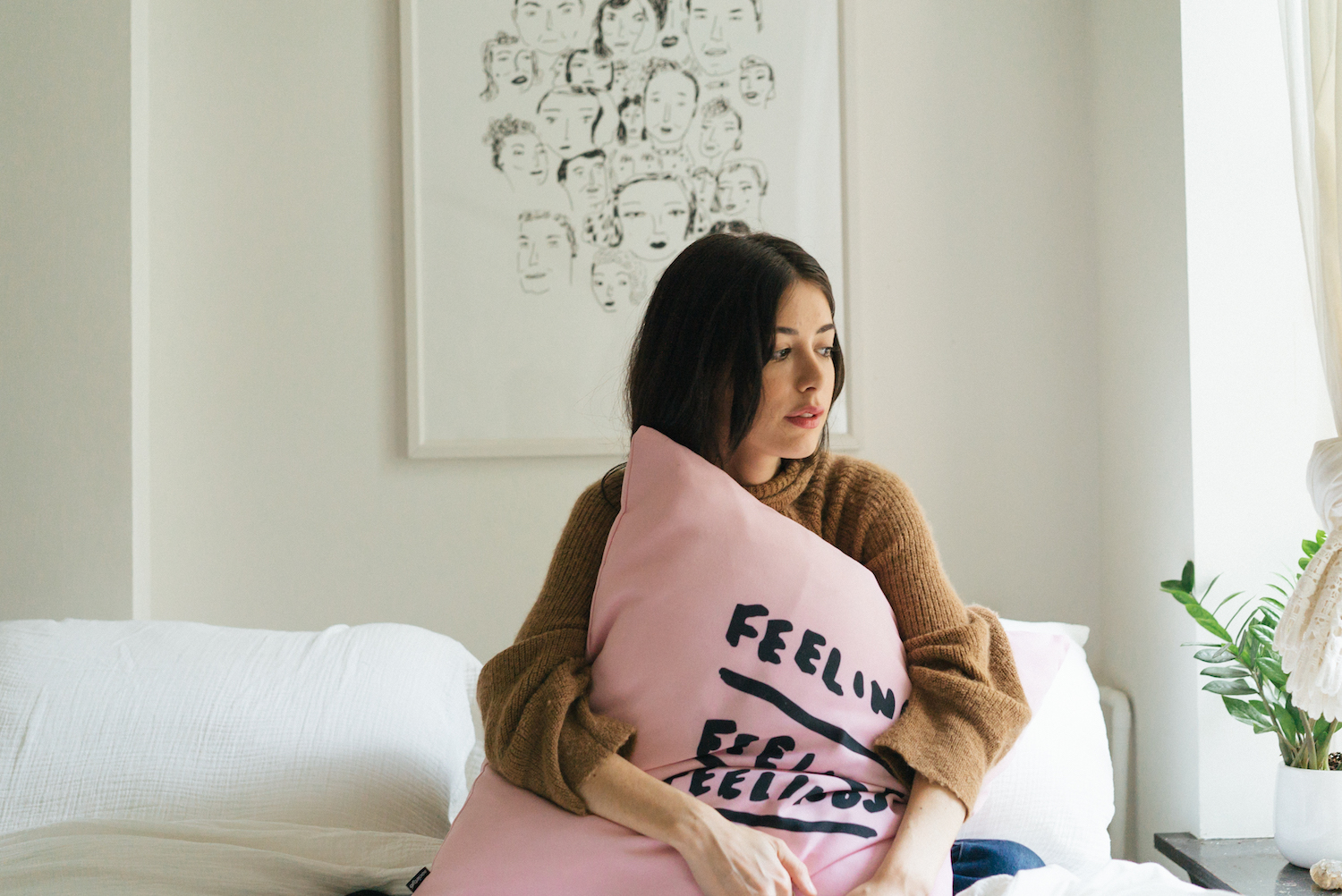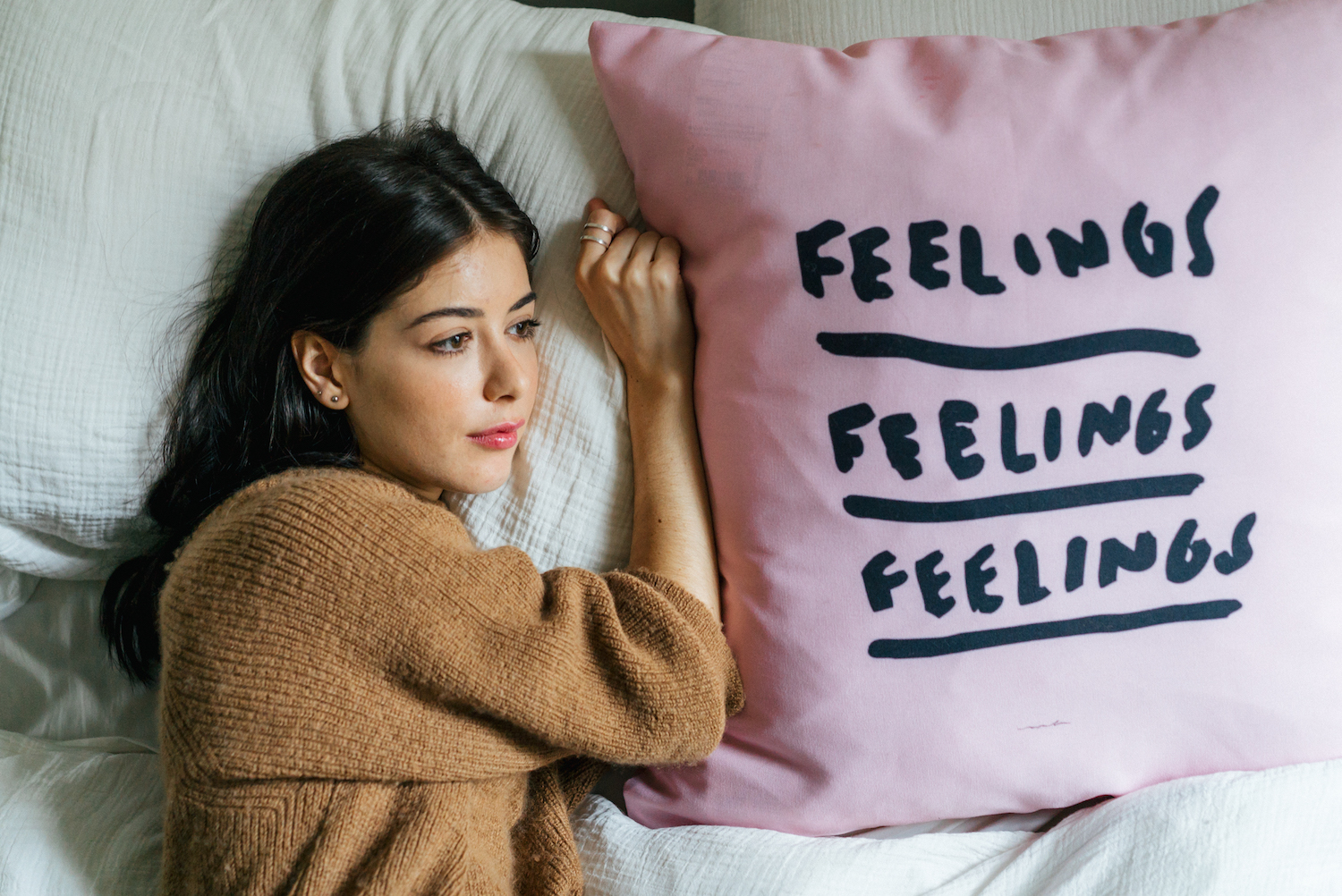 My bedroom is currently the only room in my apartment with windows so it was important to make it feel as bright and sunny as possible. Nearly everything is white, from the art on the walls to the curtains and bed covers. The only colorful item in the room is a pink pillow that says "feelings" on it.
The Living Room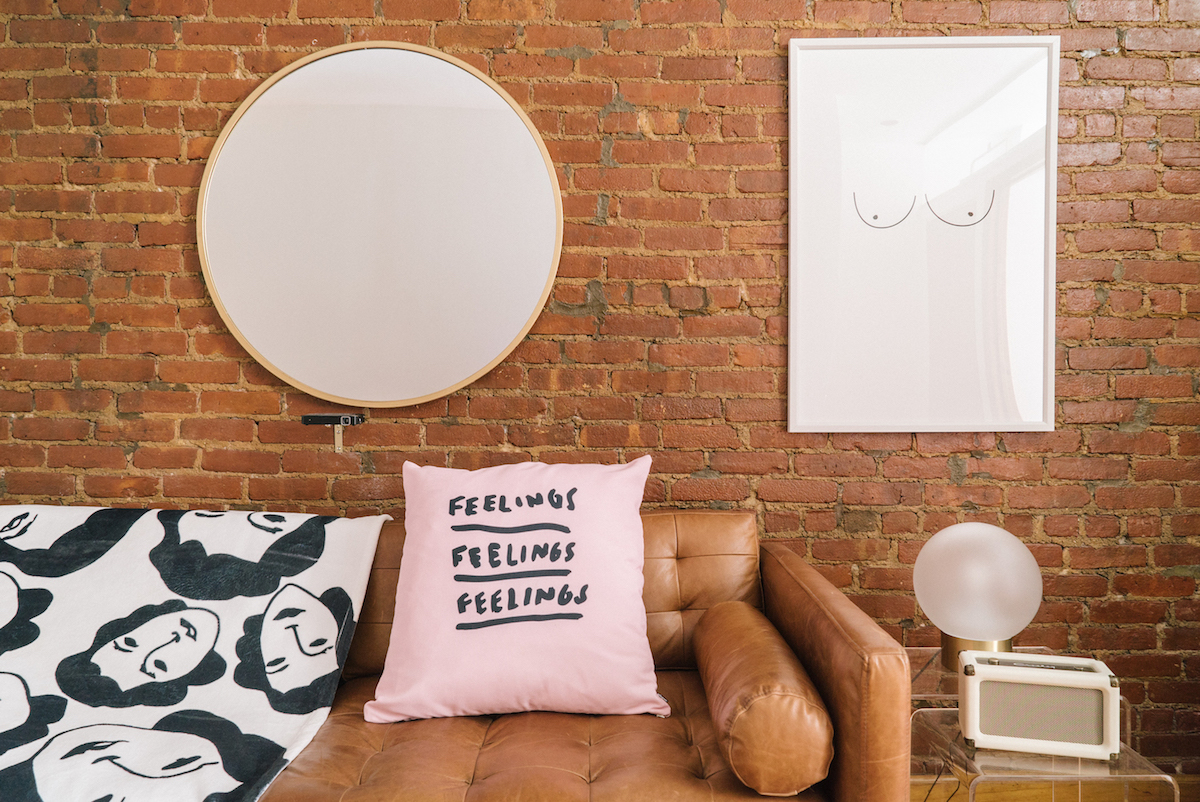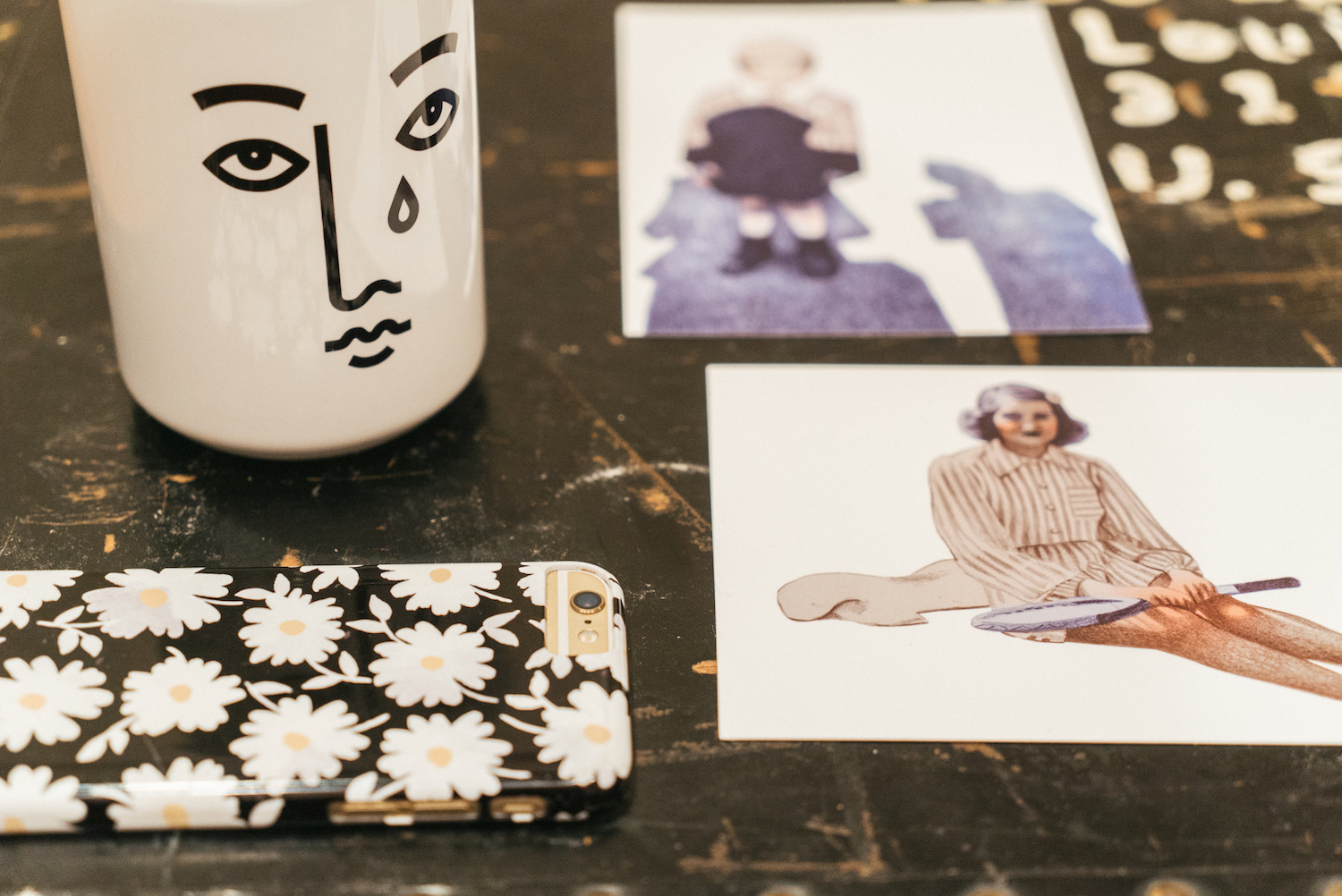 It was important for me to lighten the mood of the living room and to keep it from feeling serious or overtly masculine. My furniture certainly didn't do anything to offset a dark brick wall that dominates the room. So I sought out artwork and smaller pieces that would liven it up with some humor.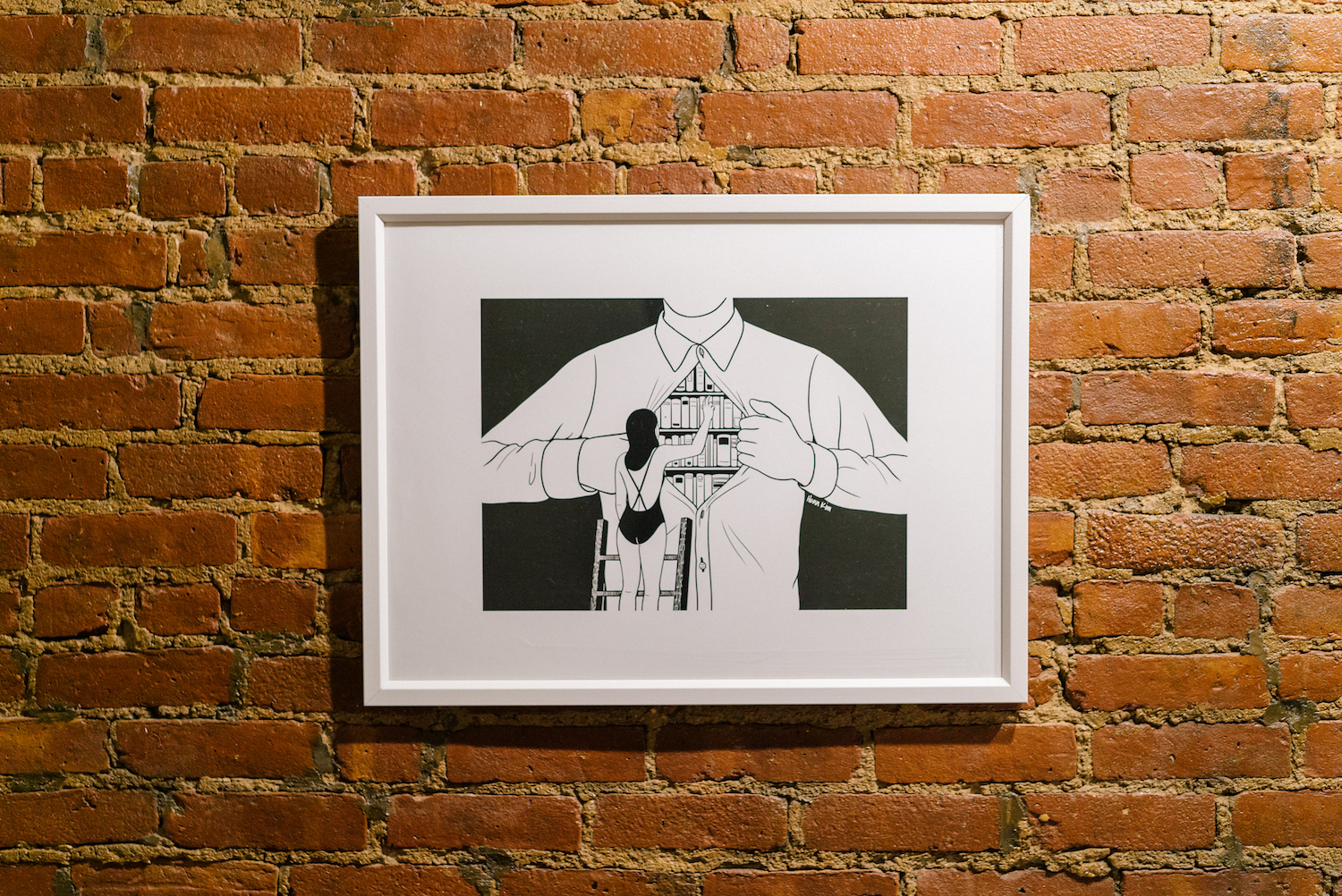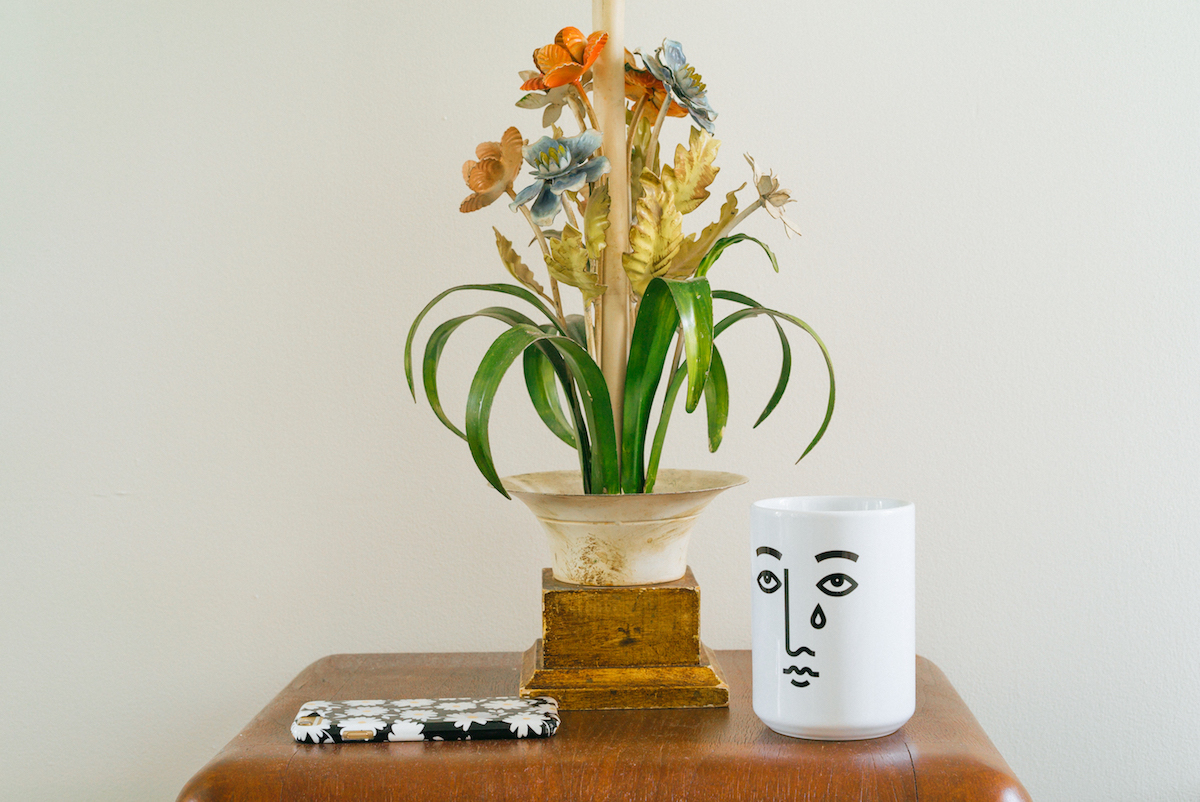 Feelings Throw Pillows
83
Read All About You Framed Print
536
Face Group Framed Print
11
by Elizabeth Graeber
$131
Blocks Throw Pillow Cover
30