When you sit down with Allison, Meegan, and Natalie Closner, the three sisters that comprise the band
Joseph
, you can't help but feel their oneness.
They're a familial and musical trinity — very much three and very much one, as their harmonies effortlessly suggest. They've been hustling since the get-go and have had a great year with the release of their record "I'm Alone, No You're Not" and playing the likes of Late Night With Jimmy Fallon, The Ellen DeGeneres Show, and most recently, Coachella. Here, Natalie gives us some insight on her favorite lyrics of all time how they stay focused and grounded while always pushing forward.
Check out their sound while you check out the rest: 
First off, congratulations on an amazing year. You guys are some of the hardest working people in the biz, and beyond deserving of all of this newfound success. The music industry is obviously really tough — what kept/keeps you going through the many uncertainties?
Pep talks! Thanks for the kind words. It's true, the music industry is like the wild west, everyone's blazing their own trail and the kinds of challenges you face are all new and unplanned. There are many voices saying you're on top of the world and others saying you're far behind your peers. You can believe either, but in some ways, it doesn't matter. All that matters is that you still feel a fire in your guts for it. So we keep each other going by checking in about that fire and talking our way through EVERYTHING. And pairing pep talks with lunch is always a good idea.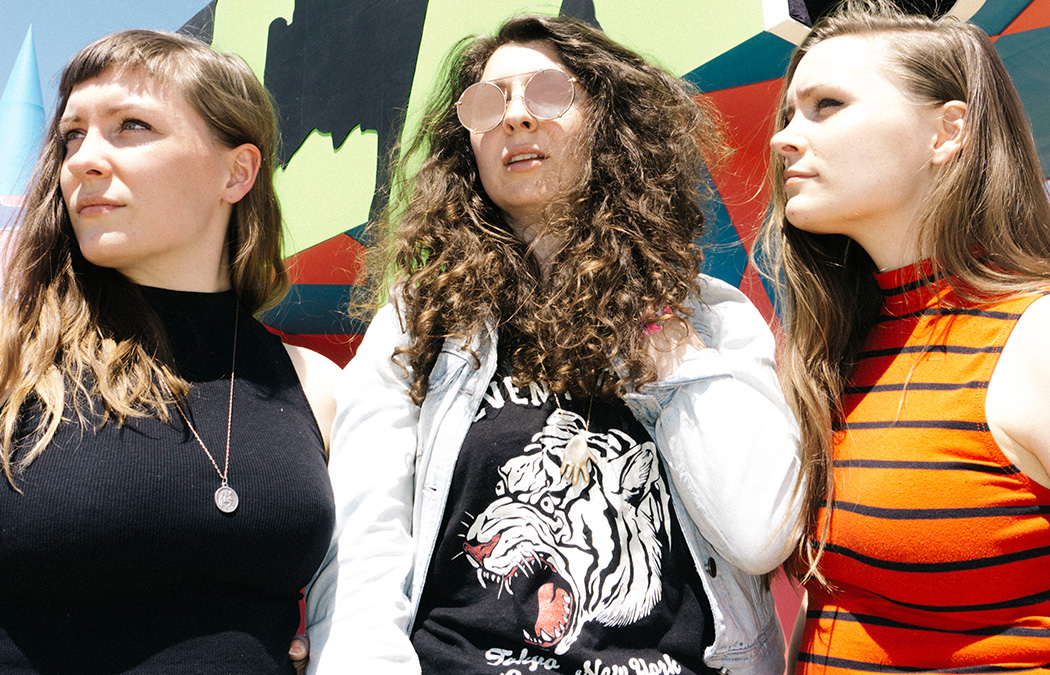 "All that matters is that you still feel a fire in your guts for it."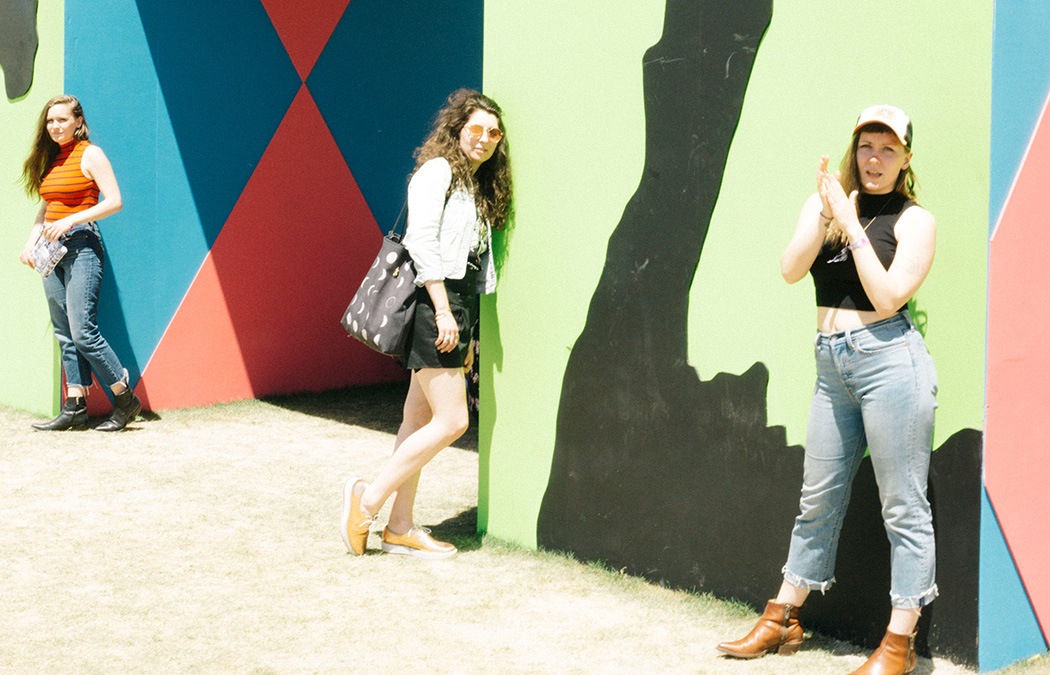 OKAY BUT LIKE, Coachella. HOW WAS IT? Tell us EVERYTHING.
Wow! It was gorgeous. Fantastic artist hospitality, beautiful setting (those iconic palm trees!) and the music experience was incredible. I learned a lot about how much the lights/videos/sets and overall production can affect the music. The main stage had video screens that wrapped around a corner and on the sides so they enveloped it. It was powerful! It helped you get lost in the music.
I remember seeing you guys in the tiny back room of a winery, and now you're playing big, iconic venues. This might be tough to answer, but do you have a favorite show you've ever played?
Oh that night was amazing! That was actually the CD release show for our first album. I think there were almost a hundred people (which was a lot at the time) and it felt so sparkly. We hired a DJ and had a dance party after, do you remember? It was incredible. Some other obvious highlights have been Radio City Music Hall, the Ryman, Red Rocks, Jimmy Fallon, a recent show we did in a huge old cathedral in London for about 800 British people. But on the other hand there have been very small shows that have meant the world because of the energy! We love playing Walla Walla, WA because those people bring their whole selves. And I'll always remember the house shows we did with deep fondness because it's really about the connection with people, the energy in the room.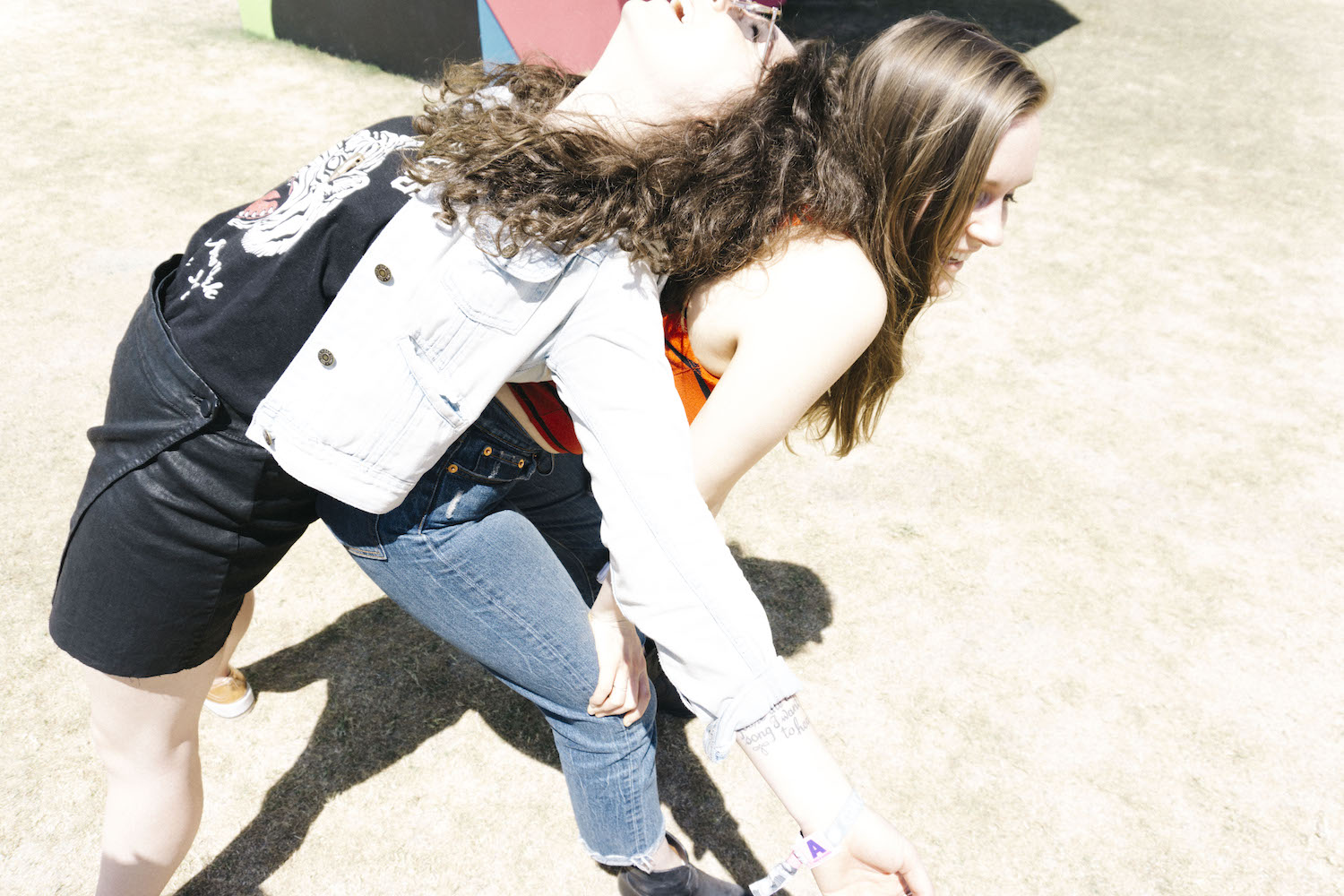 As much as you guys love your work, do you ever have moments of regret? Of "WHY did we get ourselves into this?"
Of course! Re-checking in with yourself and re-choosing it in the hard moments is the only way to keep it honest.
What are some of your favorite lyrics on a Joseph record? What are some of your favorite, just in general? (Win Butler singing "I used to write, I used to write letters I used to sign my name" in We Used To Wait gets me every time)
Oh man. Lately, "these are the times when going up is not a straight line" has felt very real. Similarly, the absurdity of the thought "whirlwind, let me breathe you in" has also rung very true. I've felt comforted singing each night about how chaotic the world feels. It helps me relax into it, give myself a breath and say, yeah it's all very hard…no easy answers… keep going.
Some of my all time favorite lyrics are from Ray Lamontagne's Empty. The entire thing is perfect but here's a taste: "Lay your blouse across the chair. Let fall the flowers from your hair and kiss me with that country mouth, so plain // Outside the rain is tapping on the leaves. To me it sounds like they're applauding us the quiet love we've made."
I also just found the song "Give Out" by Sharon Van Etten and this line stops me in my tracks: "You're the reason why I'll move to the city or why I'll need leave."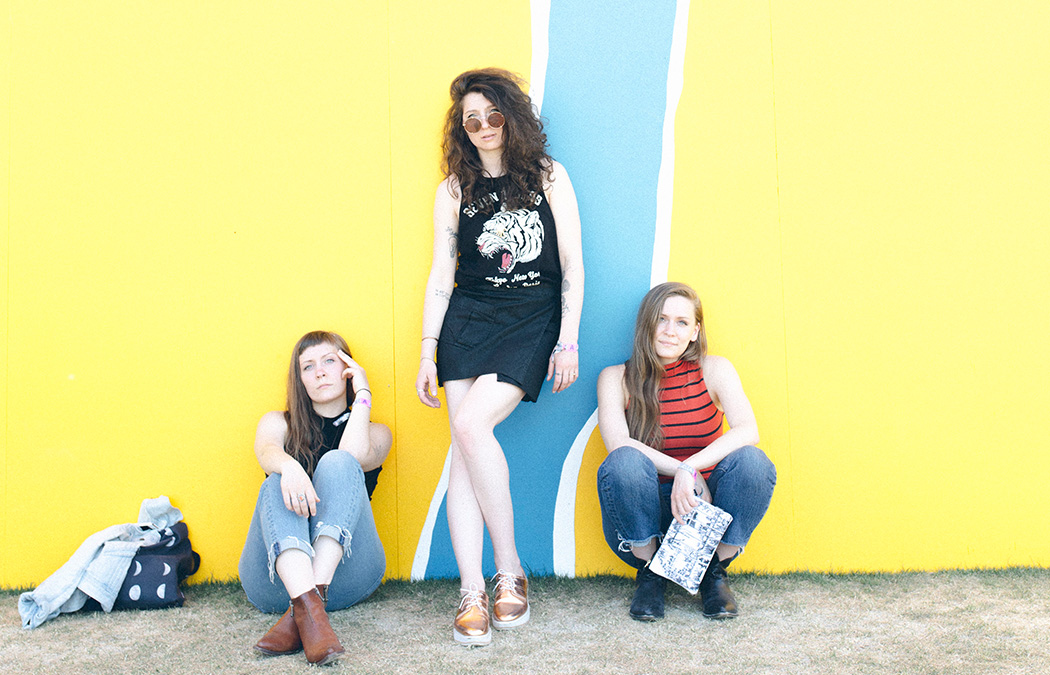 This is such a job interview question, but what do guys think is your unique gift to the world? What is your specific "je ne sais quois" that people are really responding to?
This isn't a unique aim, but I would hope that what we offer people is a chance to have an honest conversation with themselves.
I imagine it's pretty surreal to have fans. Do you ever feel like LOL we are just people or do you get used to it after a while?
Haha, of course! It is crazy! So much LOL. I get it though, I know how I feel about the people whose art has moved me. They feel like a defined voice in my life so of course I've put them on a pedestal. But yes, it does feel surreal to be on the receiving end.
I remember one hilarious moment where I got to talk to Heloise of Christine and the Queens after her set at a festival and I am not kidding you, I walked up to her and just started crying. Ha! I was a blubbering mess. But that's what art does, it walks right through your front door without knocking and starts moving boxes around in the basement.
What are your goals as artists? How do you hope your work influences the world?
Well in a lot of ways I think we've already accomplished the goal. The goal is that we make something we mean and then that it would mean something to someone else. And the goal after that is to have it mean something to enough people to that we can keep making it.
"That's what art does, it walks right through your front door without knocking and starts moving boxes around in the basement."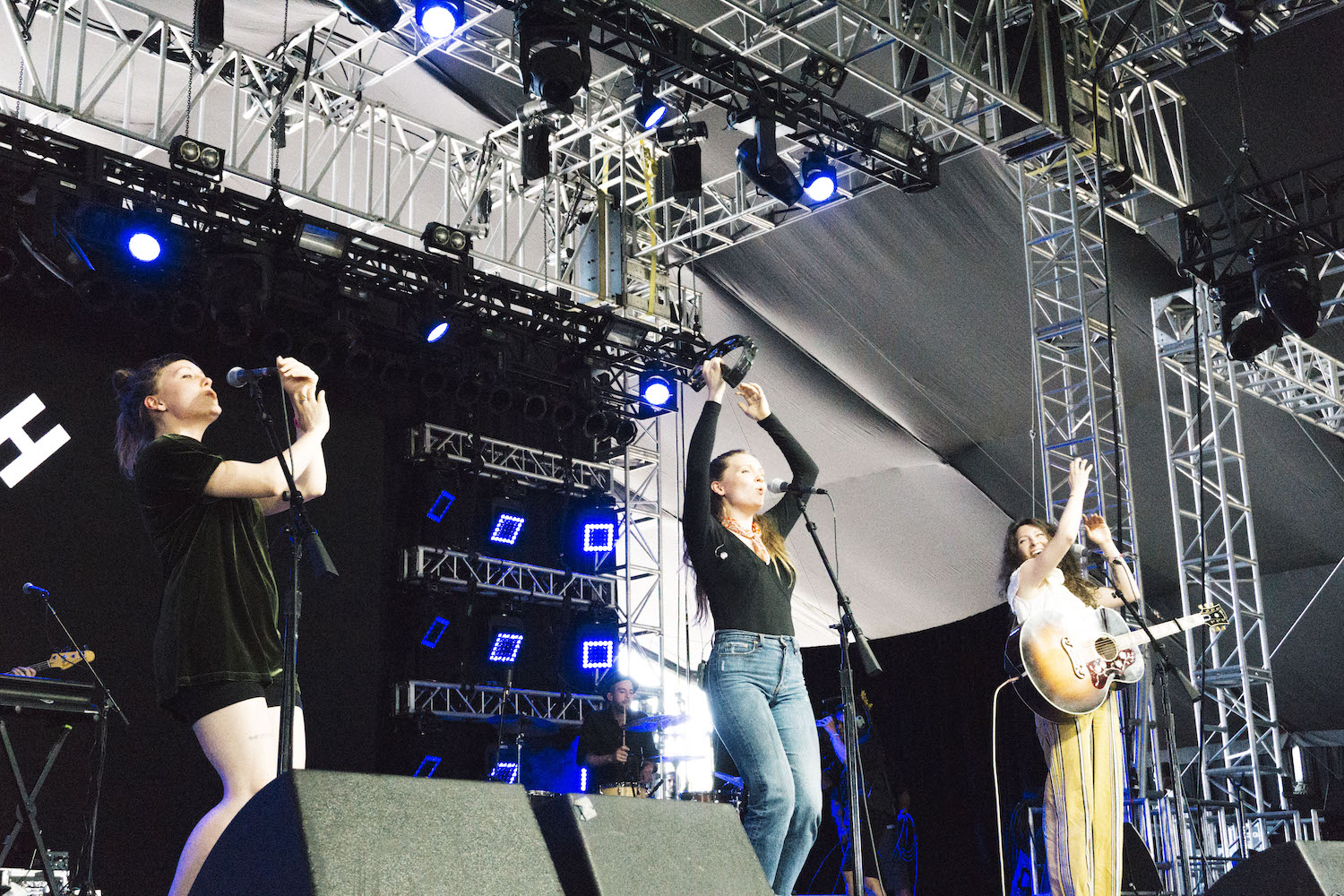 Current songs you keep playing repeat:
Issues by Julia Michaels, Die Young by Sylvan Esso, Semaphore by Flock of Dimes, and Give Out by Sharon Van Etten
One of the things I love most about your music is that it has such an incredible hopefulness, a pervasive positivity that really starts to seep into your soul. What are some of  the go-to things that always make you feel that pure joy of being a human?
Wow. Ok here goes… Coffee in the morning. Dancing. Laughing at each others' jokes. The right pair of shoes. Fresh organic produce. Better yet, fresh produce from Meegan's garden. Summer night dinners on the porch. Joseph, Oregon. Time with friends. Camp fires. Billy Collins. Humans of New York. Long walks through the city. Ellen Degeneres.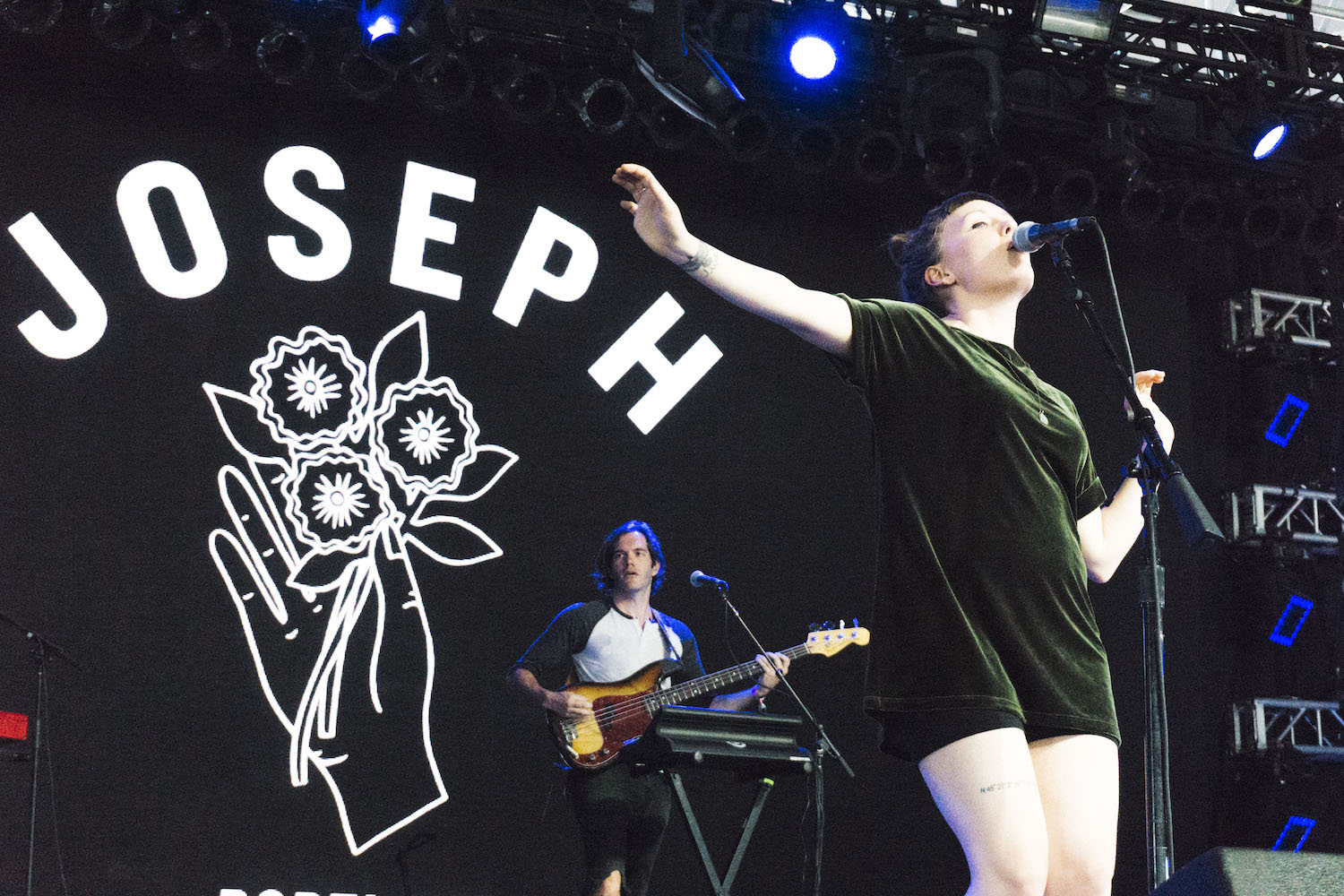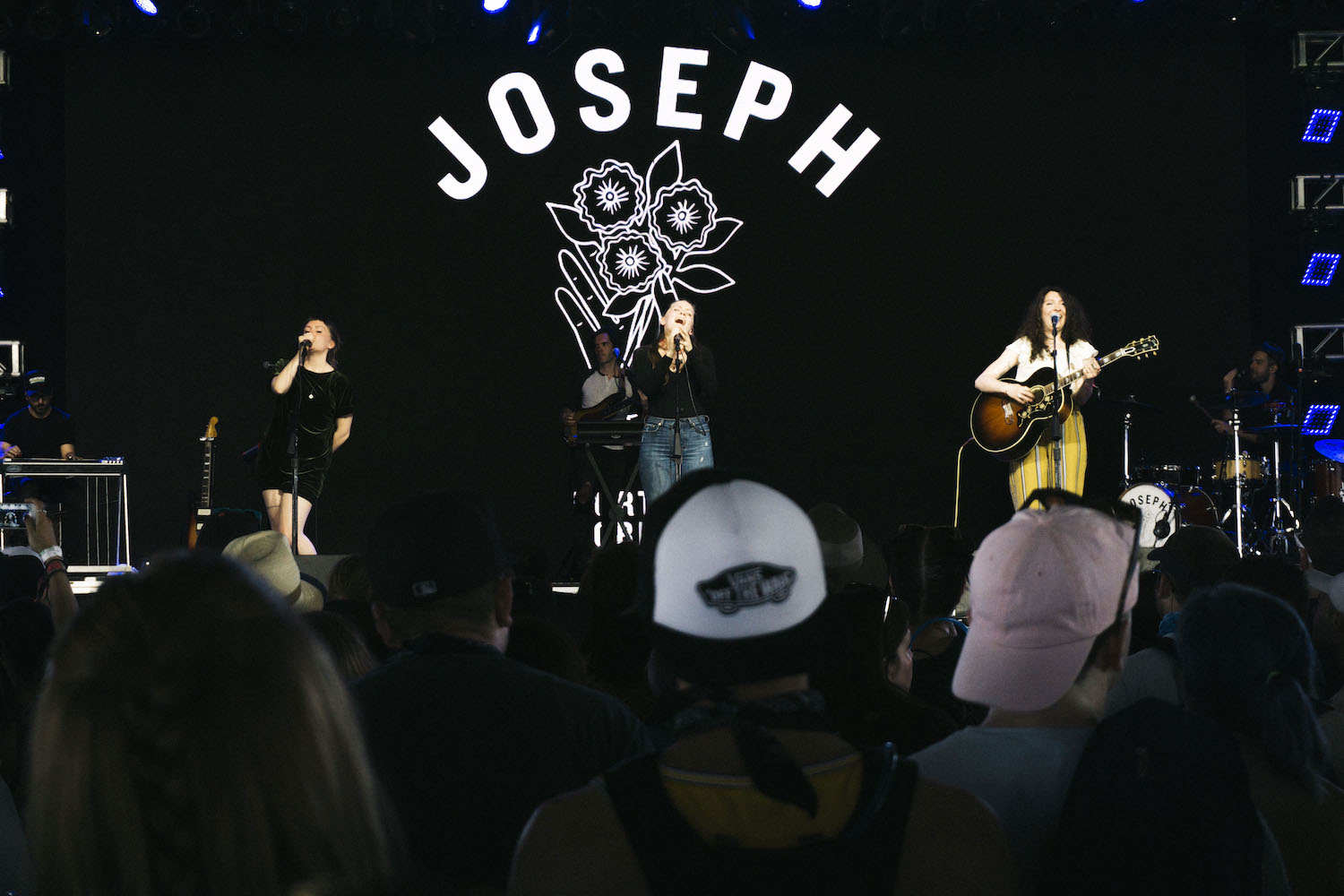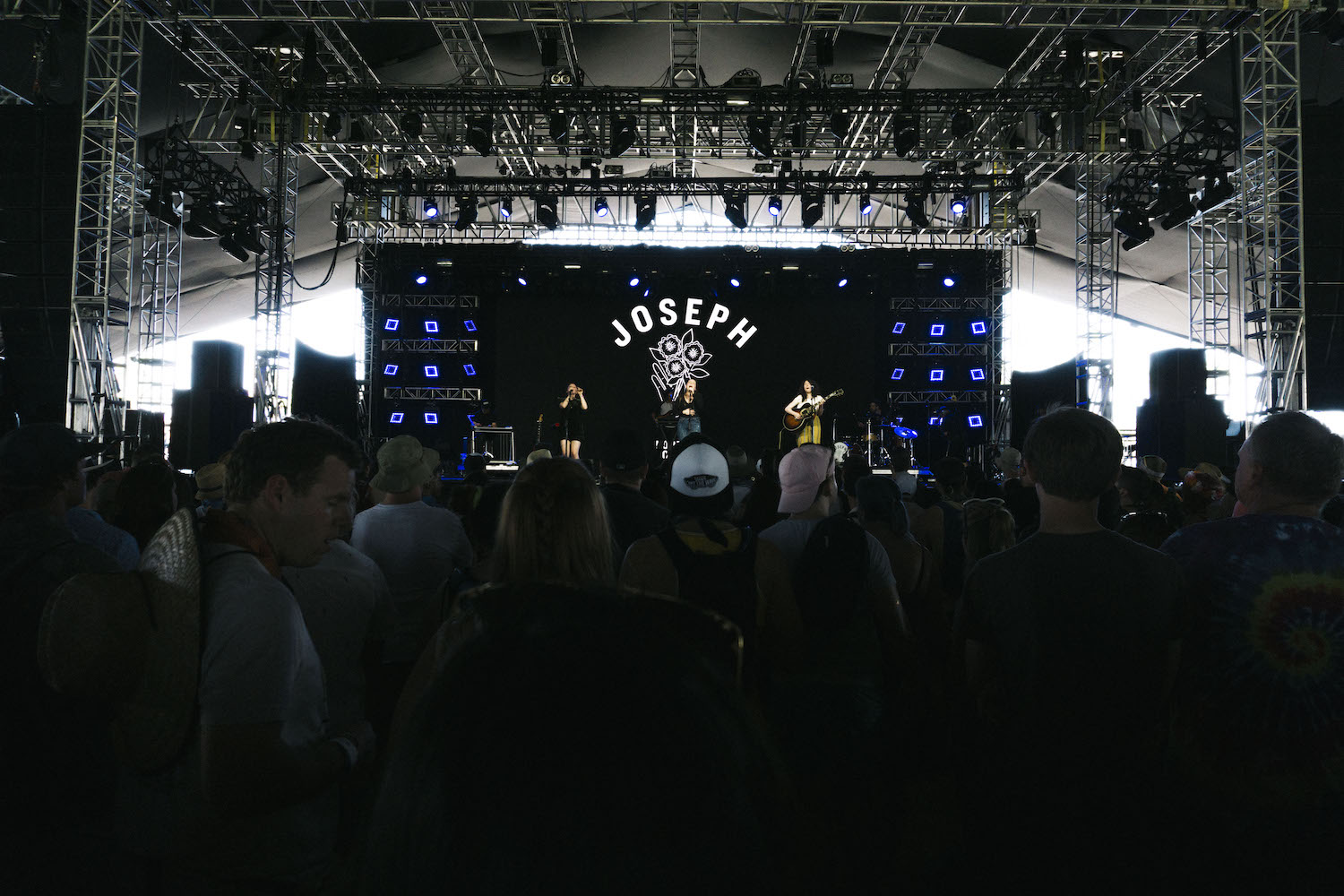 Greenhouse Carry-All Pouch
Seven Tiger Biker Tank
by Anthony Troester
$28.00