A couple of weeks ago, the S6 team headed down to Whaley Middle School in Compton to host a week long artist residency in collaboration with the non profit organization, PS ARTS.
PS ARTS is an organization dedicated to providing arts programs in underserved communities in Southern and Central California. Many of us at Society6 had some of our first experiences learning about and making art in school, and it was the first opportunity we had to really become inspired to work in the arts and become artists ourselves. So we asked S6 artist, illustrator Tallulah Fontaine to join us by hosting a week-long class for the students of Whaley Middle School.
Tallulah took the class through a Matisse 101 crash course, paying homage to the famous artist and his popular cut-out shapes by having the students create Matisse-inspired pieces of their own. Each student chose 2 subjects, the first slowly morphing into the second over a series of different images.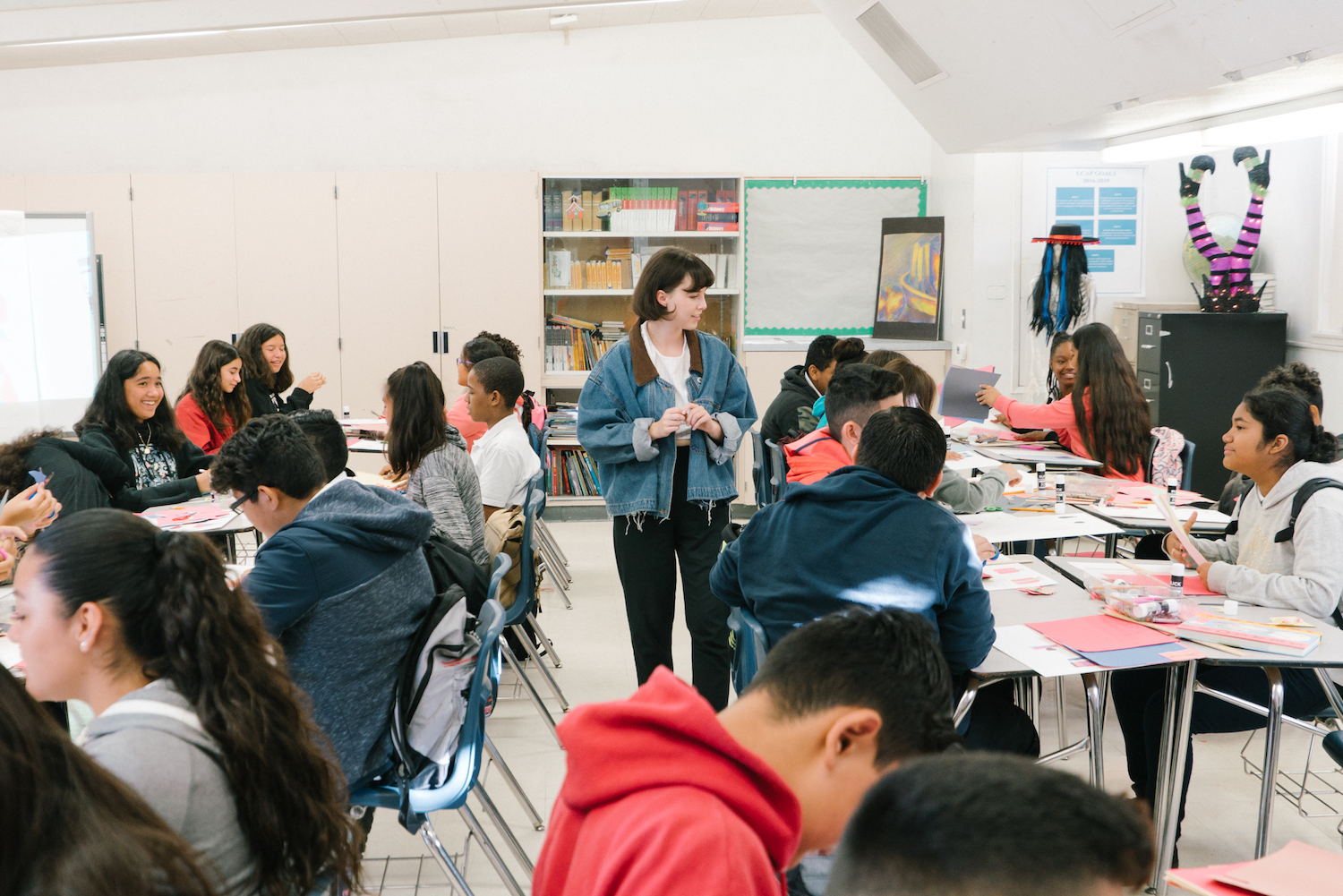 It was awesome to see what some of the students came up with, girls' faces turned into mountains and pizzas turned into skulls. We were totally blown away by the talent at Whaley Middle School and the kindness and openness of the staff and teachers who welcomed us in for the week.
As a special thanks to the students, we had each of them select a product for their artwork to be printed on so that they could take their art home with them, either on a shirt or a tote or a framed print. Huge shout out to the PS ARTS team for helping us put this mini program together and a big thanks to the staff and students at Whaley Middle School.
If you want to check out what the students came up with you can check out their shop and purchase a future-Matisse of your very own, all proceeds going to support PS ARTS. Scroll down to the bottom to see more of the students' work!