There's no better time to pack up and hit the road for an American adventure than summer. Road trips are guaranteed memory-makers and if thoughtfully planned they're can even be an incredibly efficient and cost-effective form of travel. However, packing can be a pain as you're going to want all the space in that tiny coupe you can get (legroom is never underrated). To help us prep for our vehicular vacations, stylist and model Ana Alic brings us along on her southern road trip to give us five tips on how to pack economically without sacrificing style.
Spring is in the air and I celebrated this joyous time with a good ol' southern road trip. I packed my two favorite Aussie besties and a small carry-on with Society6 pieces and hit the road. We travelled from Toronto to Savannah, Georgia stopping along the way in the Catskill mountains of Upstate New York, Wilmington, North Carolina for some beach vibes and ended the trip in the land of country music, Nashville! It was a road trip in its truest form with tons of long drives through crazy southern storms and pit stops at small town diners along the way. With these long drives in mind and to maximize my exploration in each city here is a list of my styling essentials and tips on how to get the most out of your travel style game.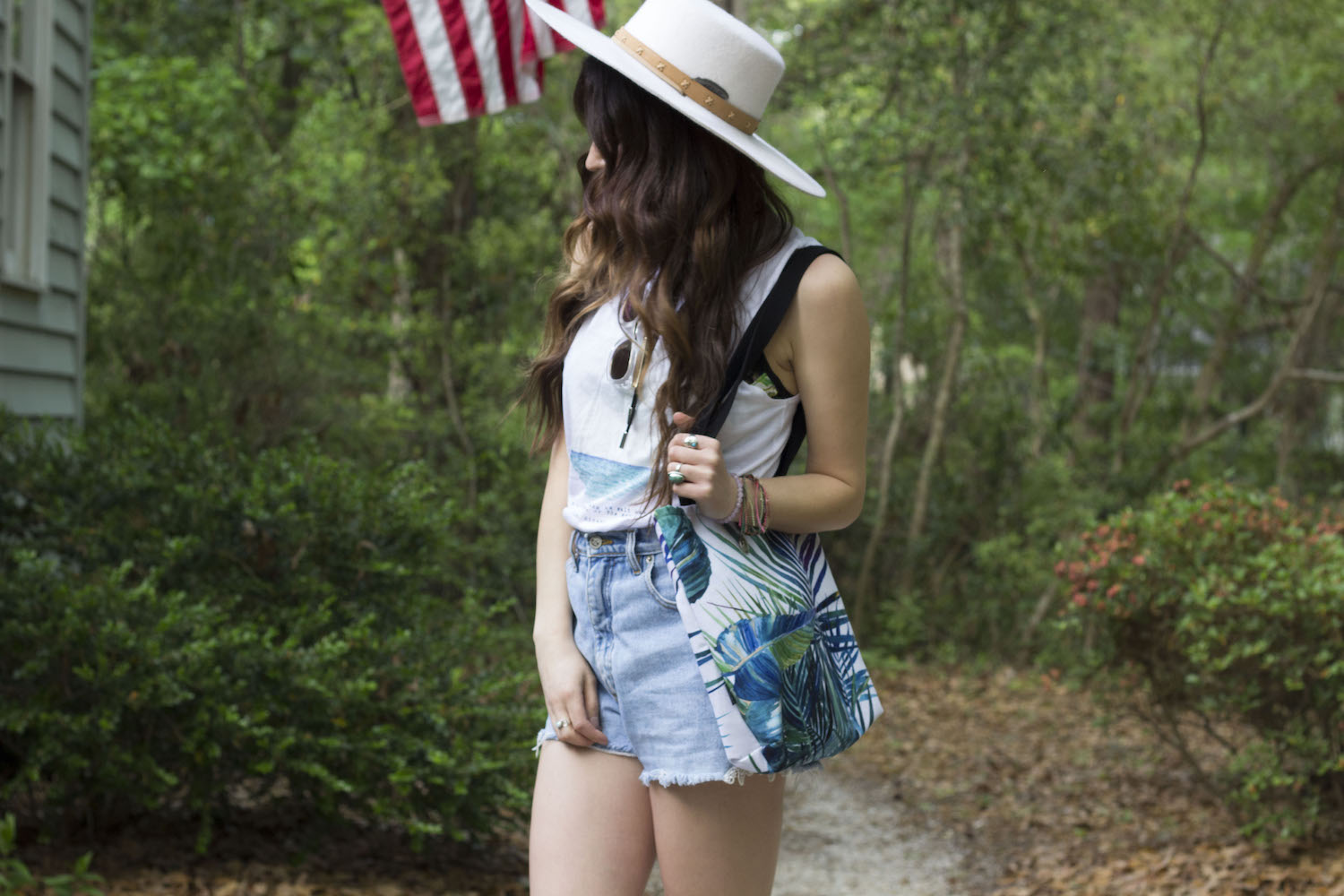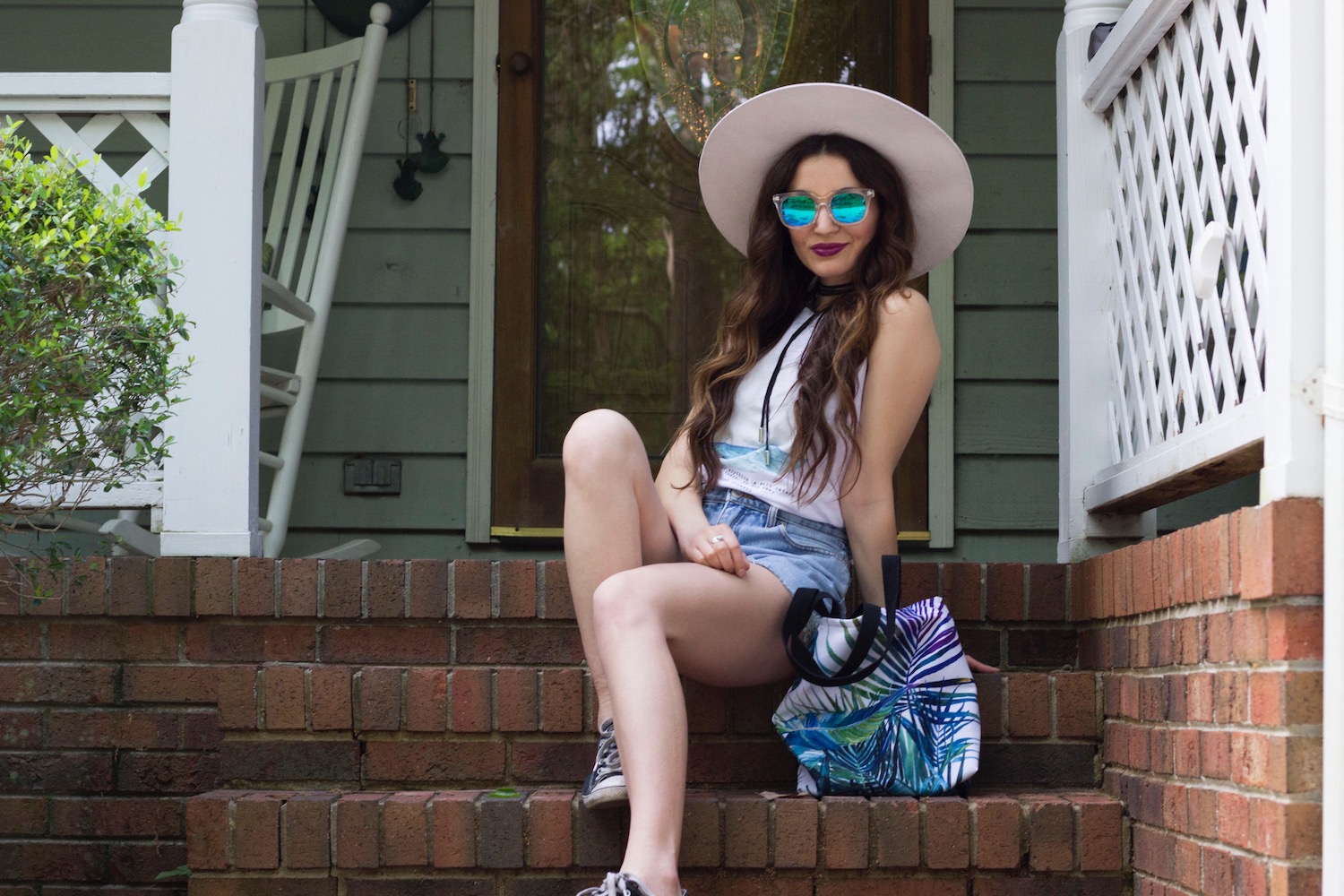 1. Plan Ahead
I made a Pinterest board with styling ideas for each of the places I was visiting. This helped me narrow down my styling pieces because less is always more when you are on the road. I also tried on each outfit and envisioned where I would be wearing them — a cute sweater for camping, a pretty flowy boho dress that transitions from day to evening for those romantic Savannah nights and a pair of converse sneakers that can go with literally anything! Making plans for each day of the trip will minimize the amount of clothes you need and give you more time to explore with perfect outfits ready to go!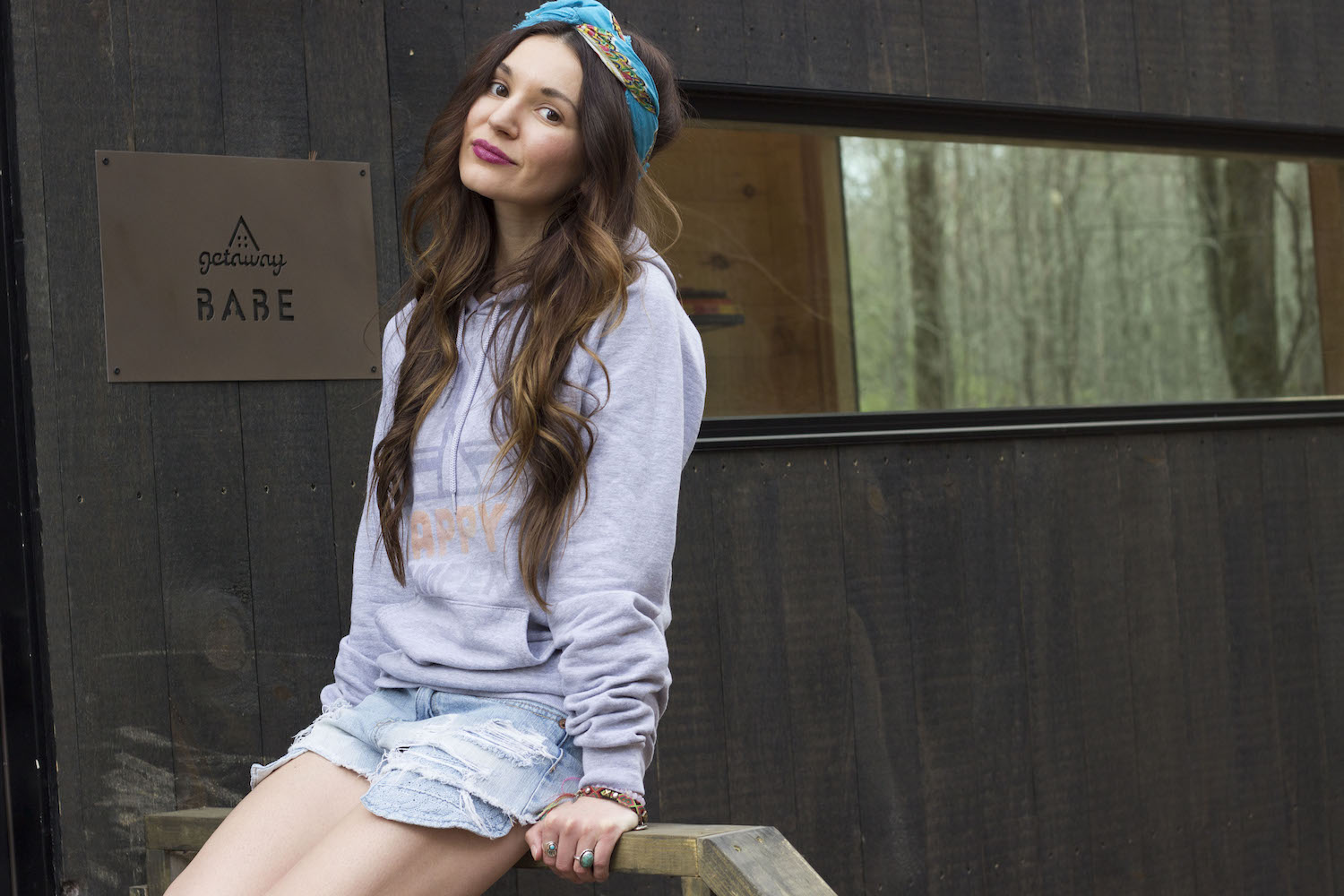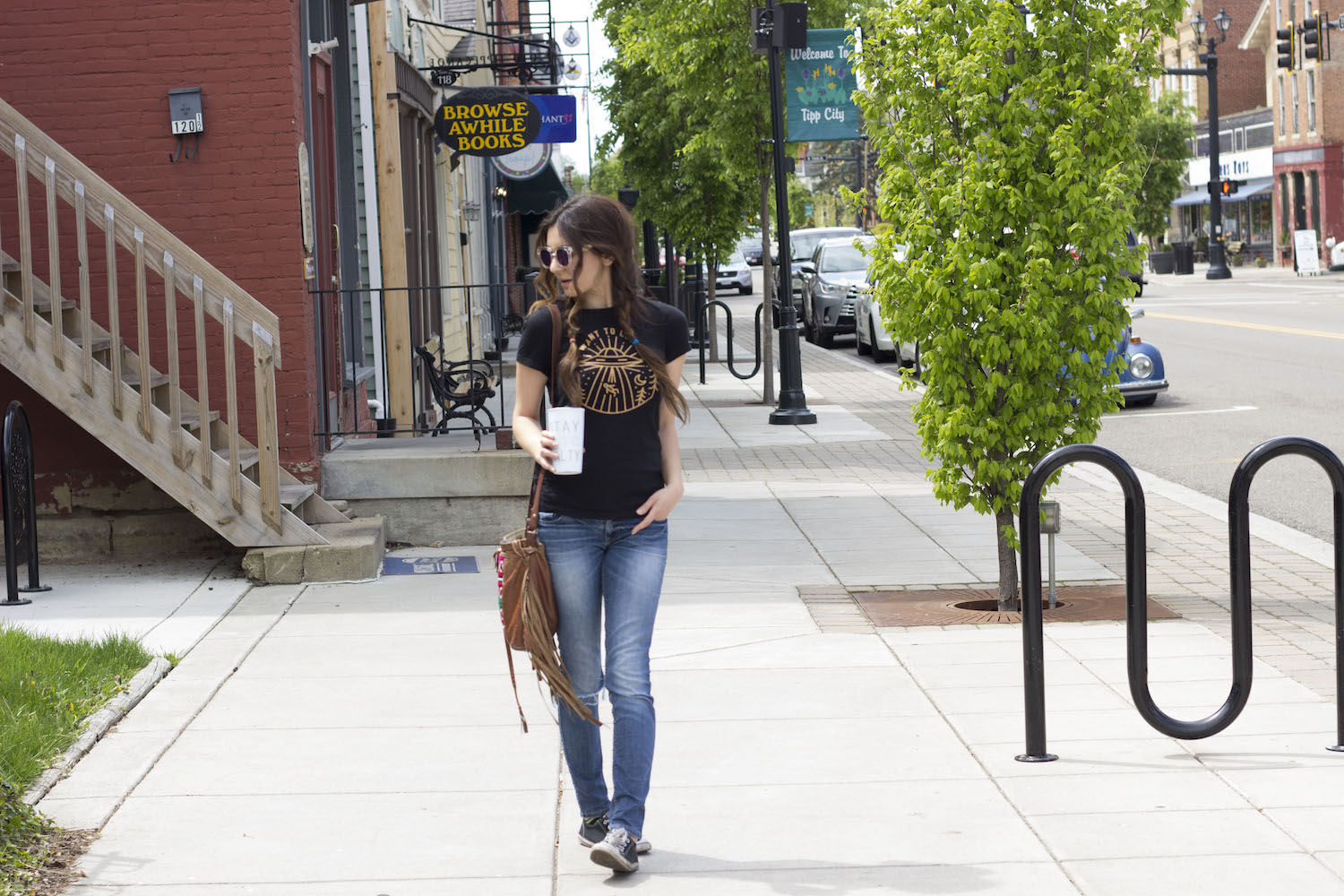 2. Know Your Destination
What is the essence of the place you are going to? What will the temperature be like? Campy vibes, beach vibes, romantic vibes — play up the place with your wardrobe and you will feel more like you are living in the place rather than visiting as a tourist. Knowing that it would be very hot in Savannah I made sure to bring skirt and jean short options. Savannah is also known for its beauty, elegance and Victorian vibes. It has a kind of gothic creepiness to it with cobblestone streets and Spanish Moss. We rented the most gorgeous Victorian circa 1898; it was stunning and oh-so-romantic. I packed styling pieces that would be easily matched with the Society6 tanks and also played into the essence of the place. I also thought of activities I wanted to do in each place and made sure I matched my clothing so I could still be stylish but comfy during bike rides through the town and even a ghost tour!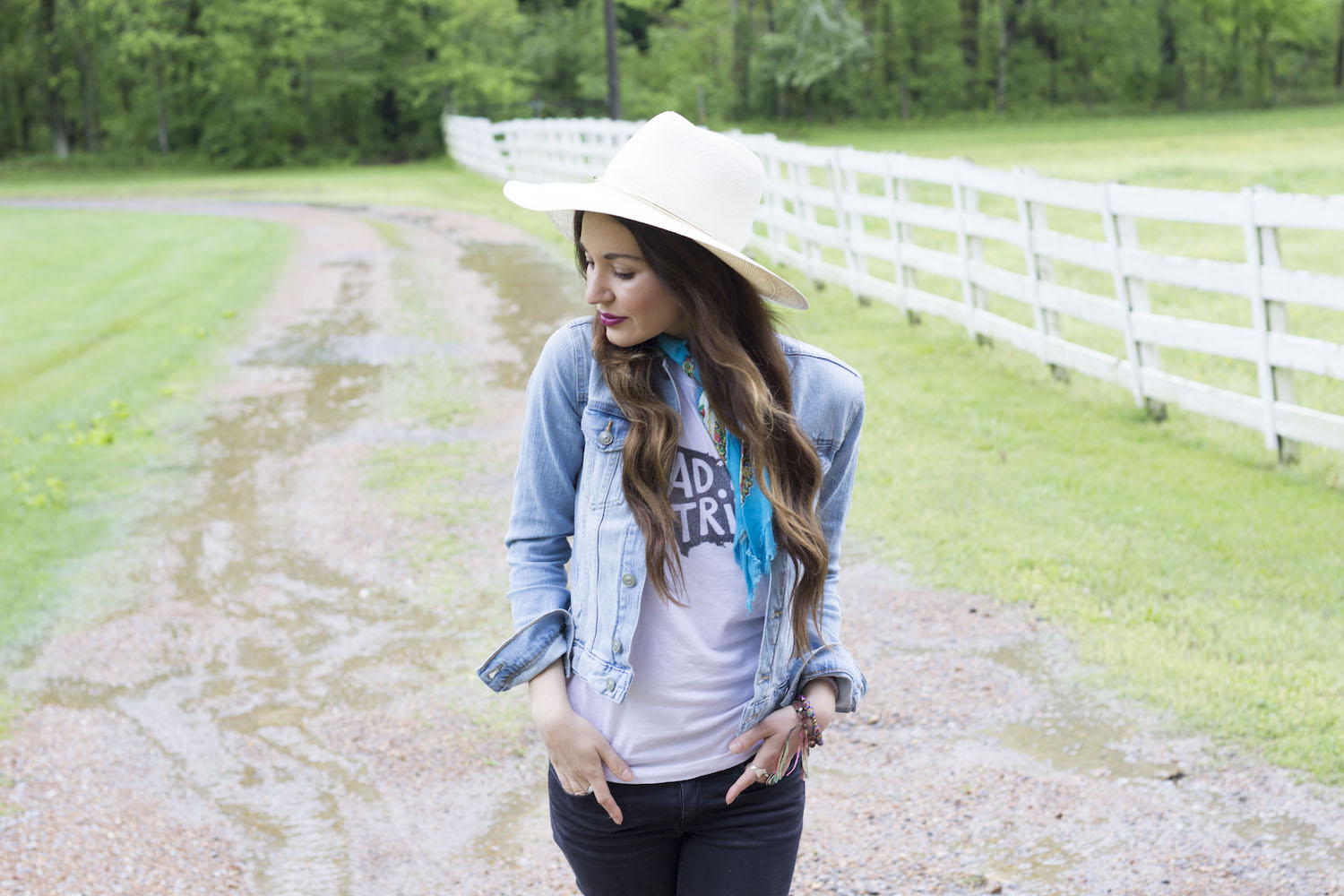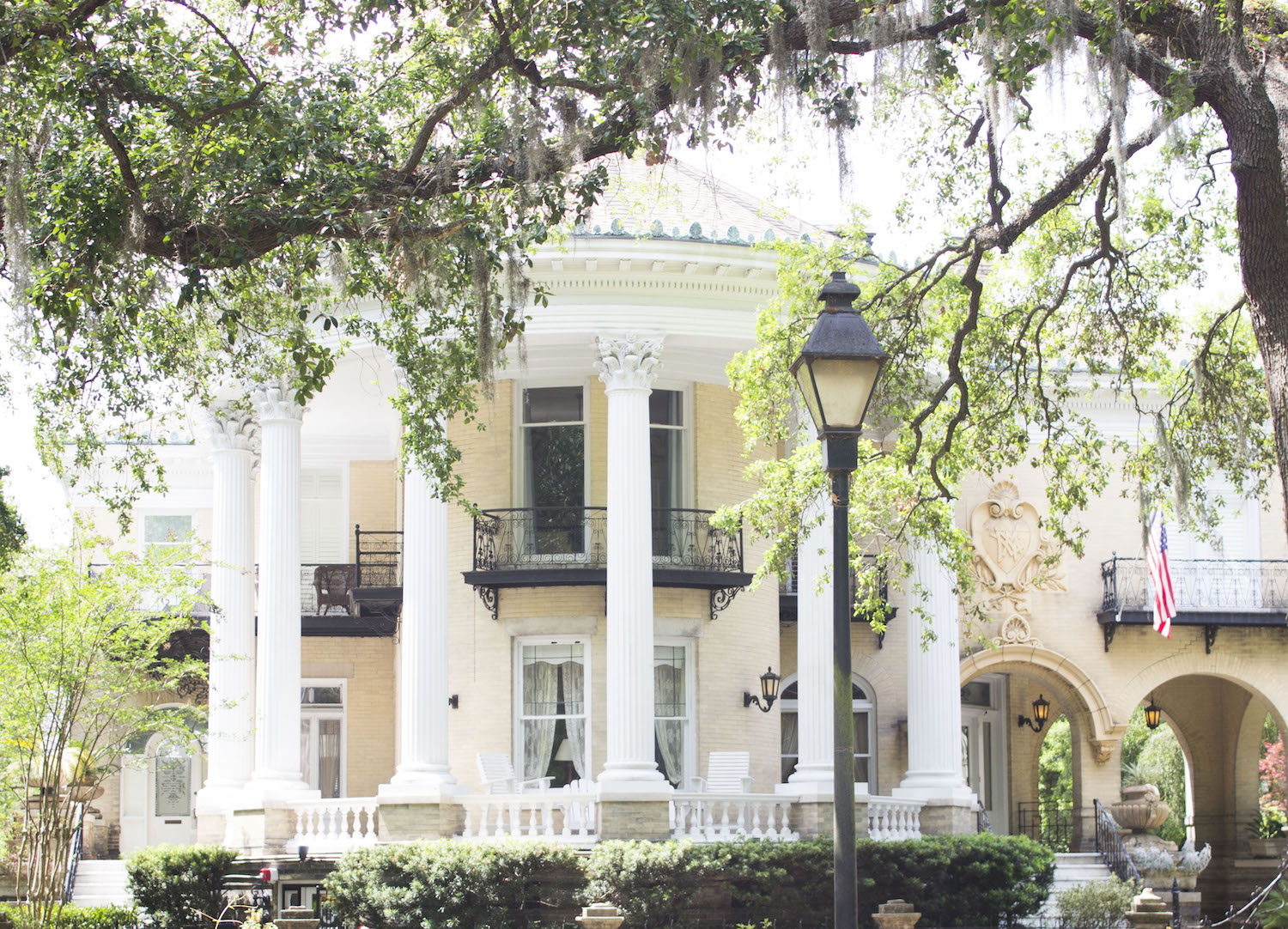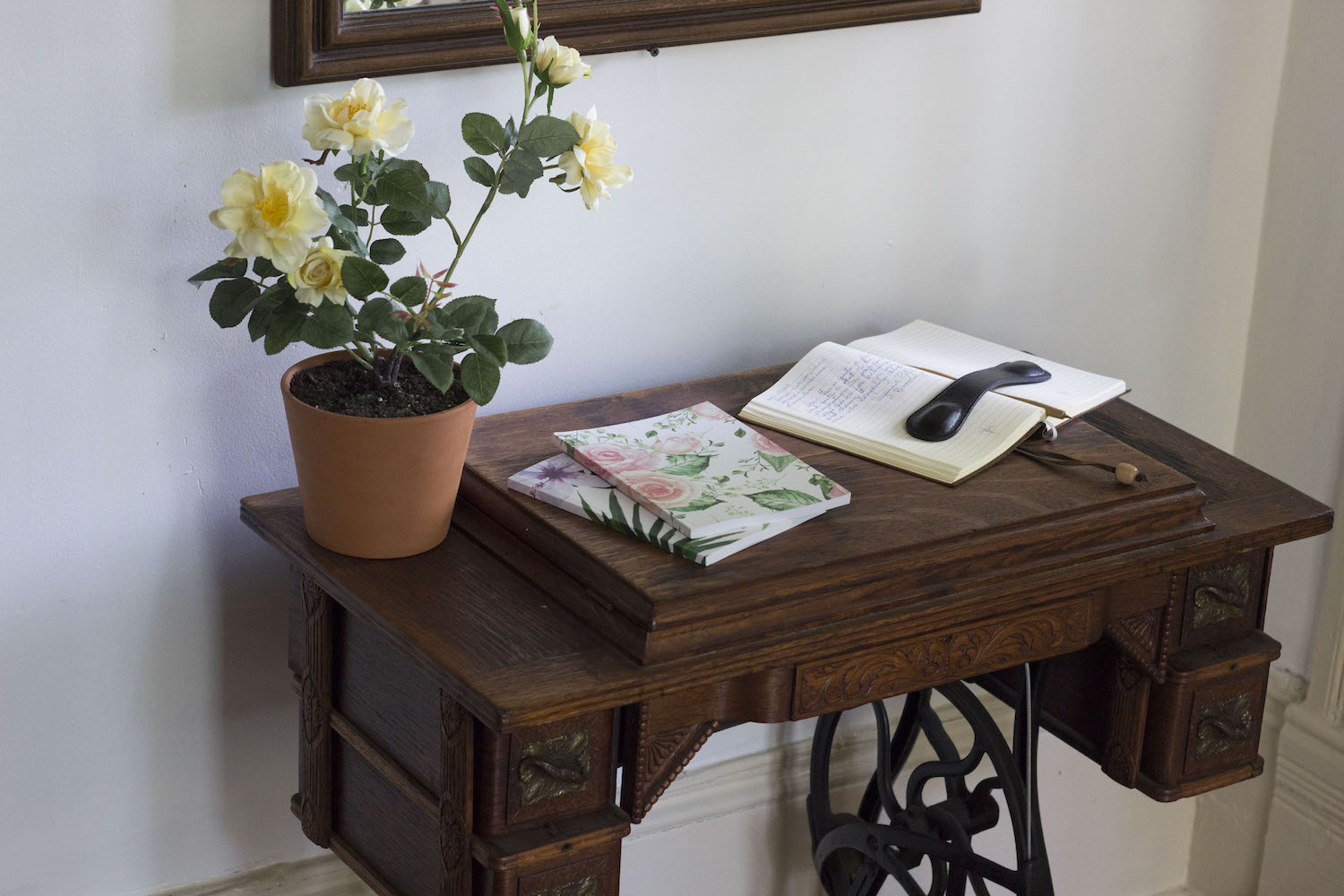 3. Layering Is Key
You'll definitely need to reuse the clothing you pack, but in order to make outfits look different the trick is having essential layering pieces. For example, I swear by my jean jacket because it can be paired with anything. I also brought some cool accessories like a vintage looking choker, my vintage rings and a vintage scarf that can be worn in the hair or as a neck tie. Hats are great for changing up a look and perfect protection for when it rains. And if you do get rained on I always try to pack an extra romper in my bag, it's an outfit-in-one! There was so much rain in North Carolina which meant no beach days for us, but I did get my psychic reading at the Mystic Elements in Wilmington and it was incredible! Apparently, magical acting jobs are in my future.
4. Don't Forgo The Fancy
Always pack something dressy and pretty (if that is your vibe). You never know when you will be lounging in a Victorian house or be whisked away on a beautiful adventure. Bonus points if you can throw on heels or sneakers with the look. The best travel looks are ones you can transition from day to night, like tanks which are so easy to layer with cute jean shorts, skirts or a beautiful kimono. It also rained in Nashville so I while was happy to have a jacket and my jeans for warmth, it was also the perfect outfit for those country bars with amazing live music.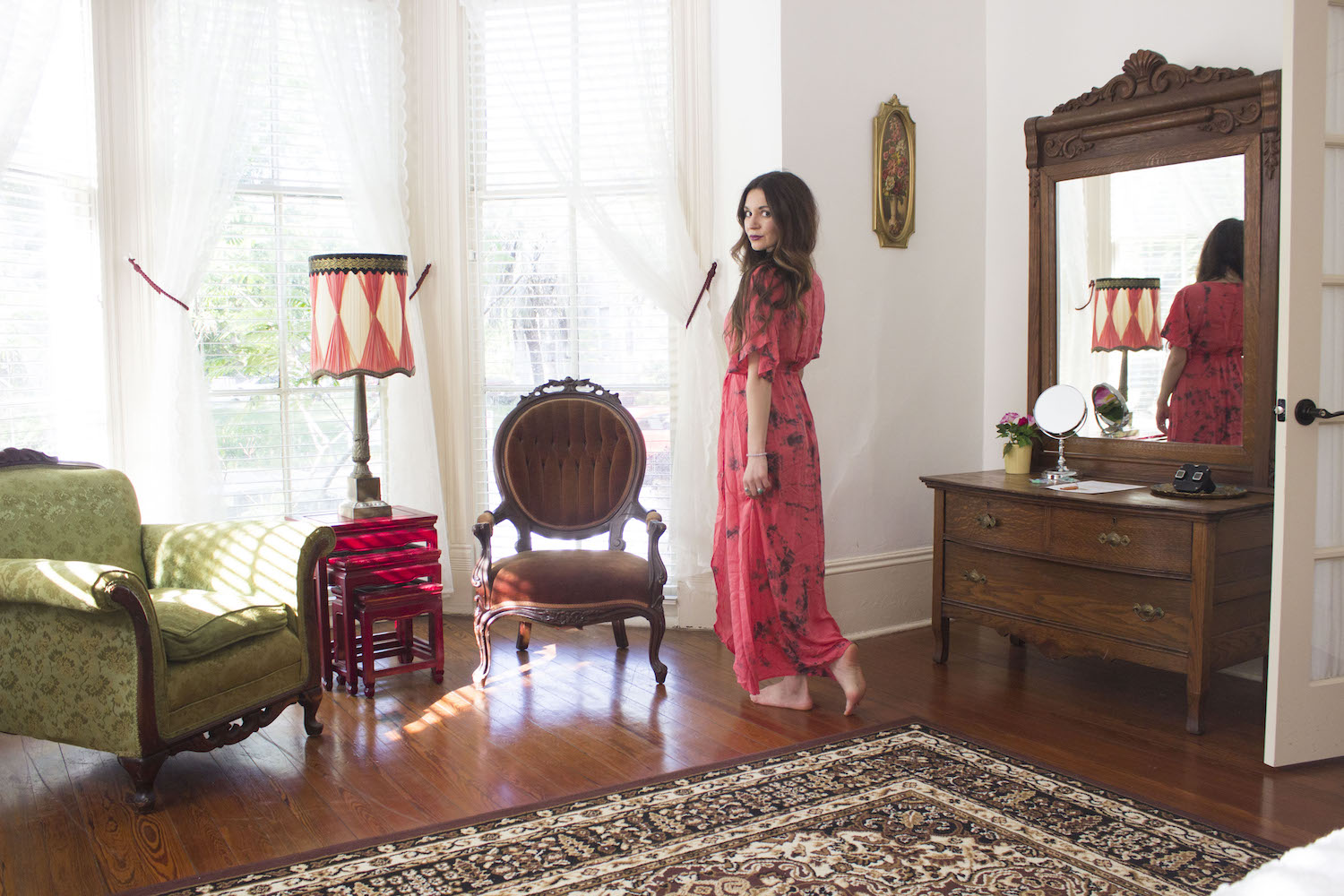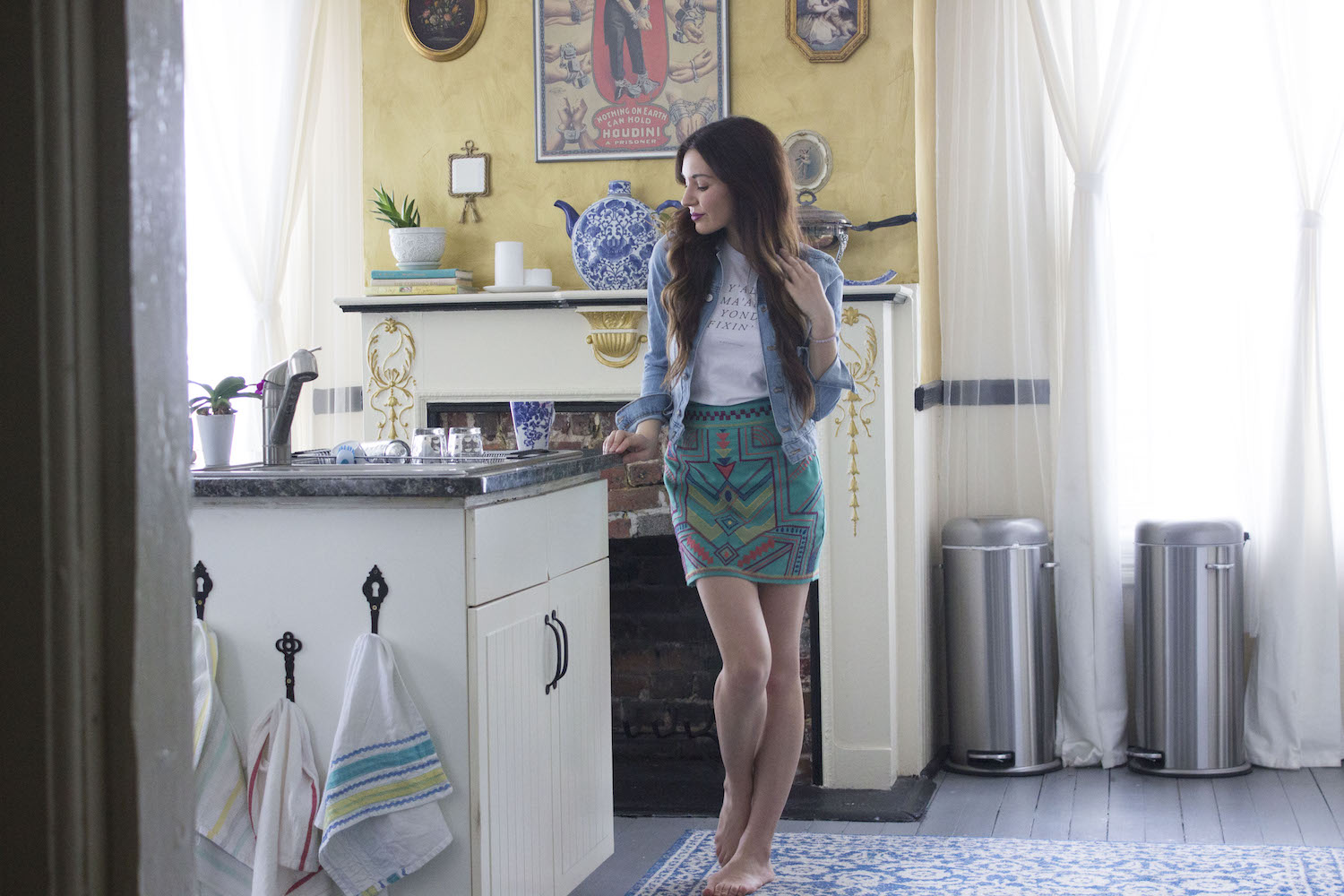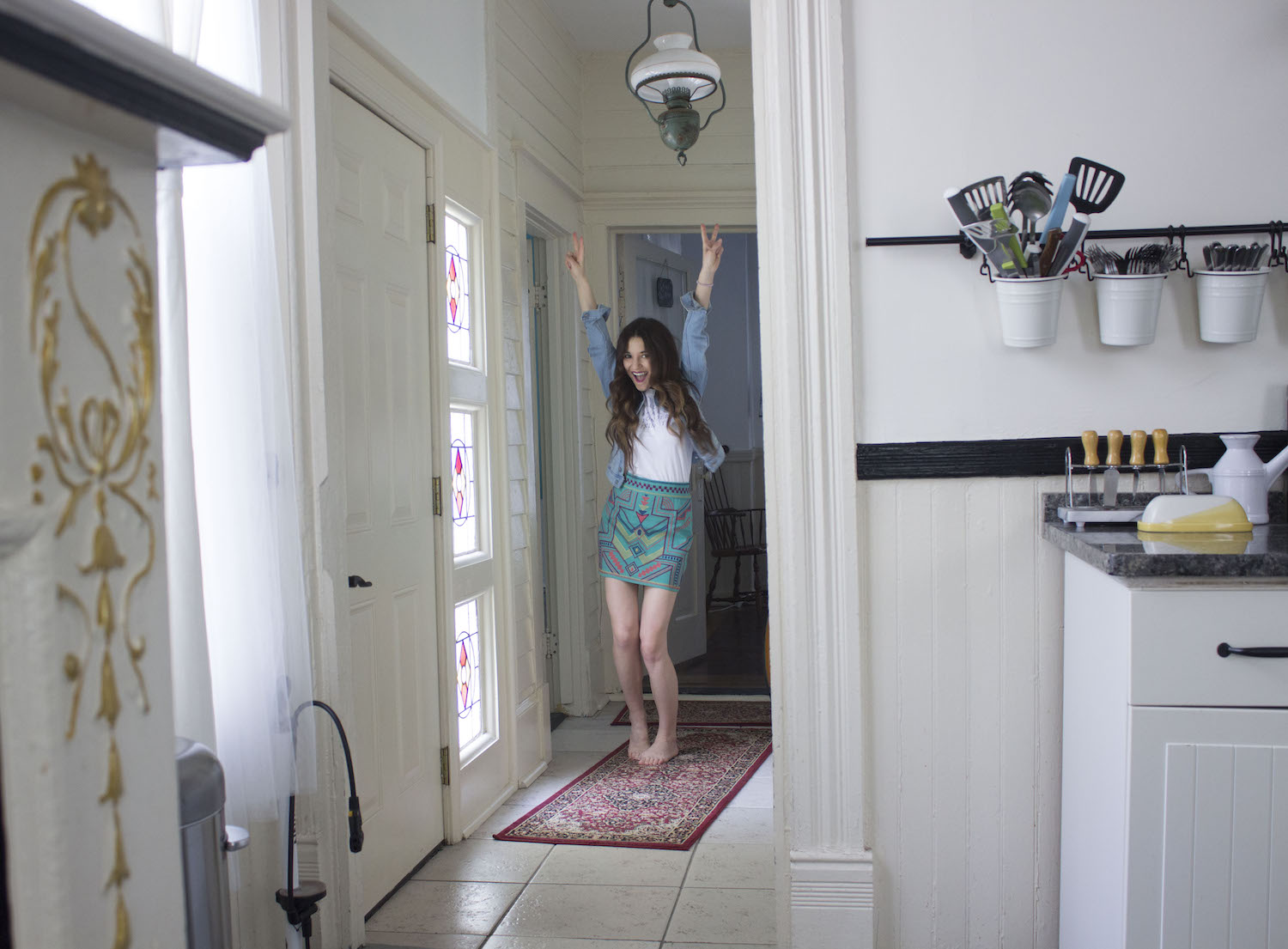 5. Live In The Moment
If you are asked to go on a midnight sail boat ride and you are wearing heels, go with it! Any clothing item is replaceable but wicked memories are not! Also leave room in your suitcase for some shopping in each new location, but look to purchase little things that could add to your outfits, like sunnies or a great necklace. Also get dolled up, go with the flow and always take recommendations from the locals.That is how we ended up at an American Legion with $2 drinks, new friends and a midnight sail boat ride — only in the south.
Favorite Rentals: 
The getaway house cabins in the Catskills.
This airbnb in Savannah.
Favorite places to eat:
Betty Bombers in Savannah
Mas Tacos in Nashville
The Holland in Nashville
Famous Toastery in Wilmington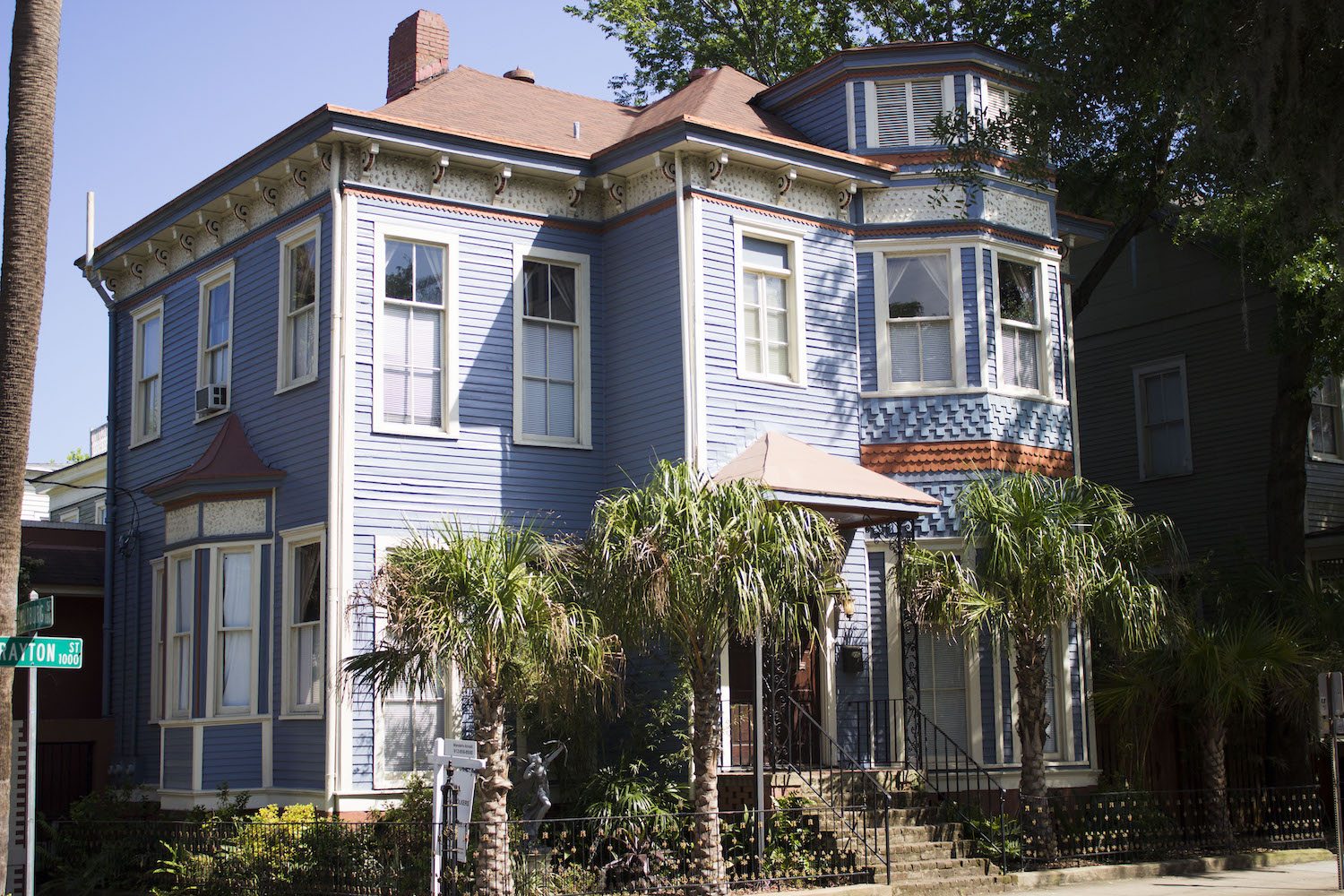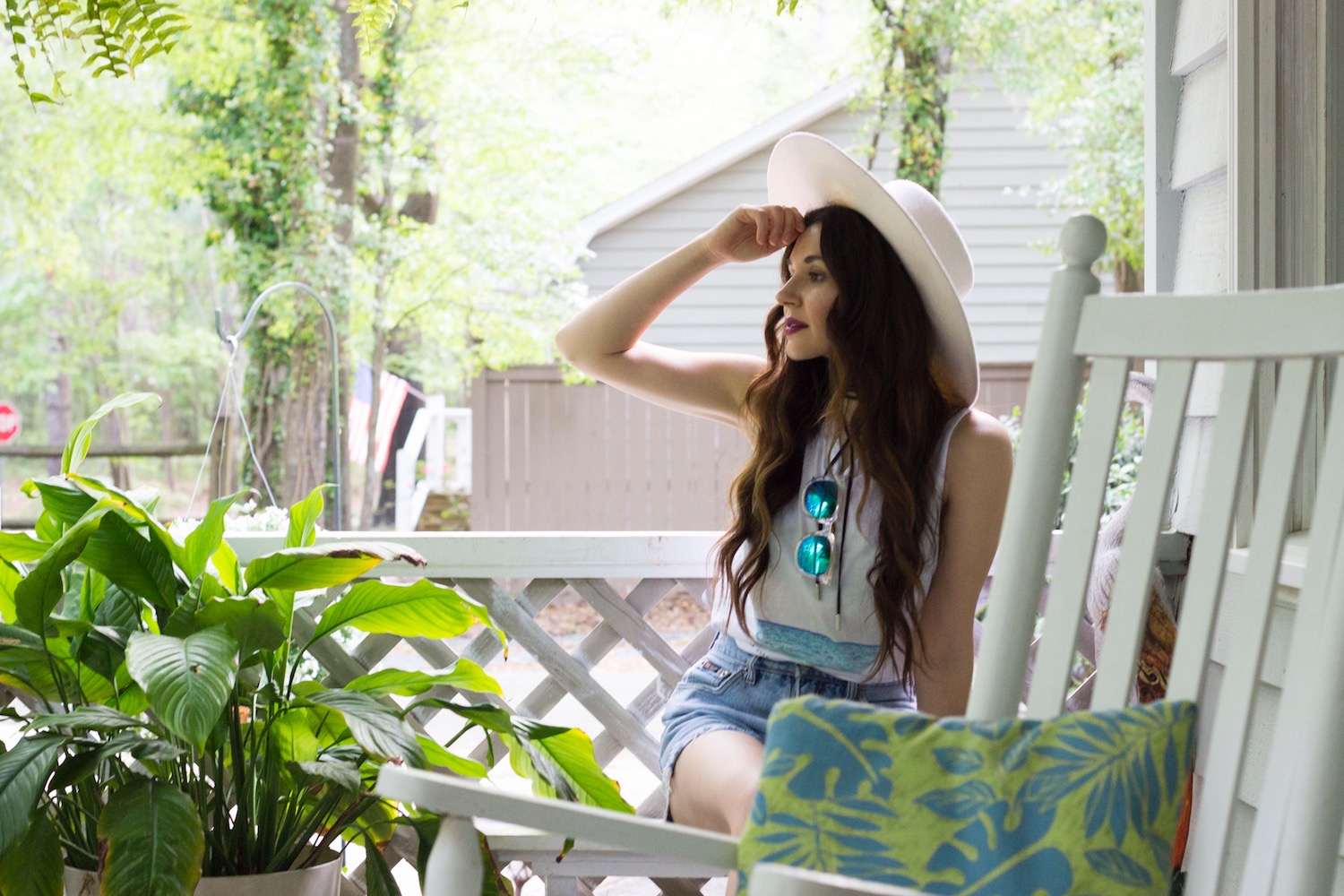 Tropical Bird Pattern Notebook
118
Road Trip USA Biker Tank
by Cabin Supply Co.
$28.00
Southernisms Biker Tank
by $28.00
Old South Inkery
The Jungle Vol. 2 Tote Bag
569
Spring Is In The Air Notebook
178
Salt Water Cure Biker Tank