There's something about the warm, breezy climate of Los Angeles that encourages "cool".
In Cali, people find the perfect blend between caring and not caring, working hard and chilling and when it comes to decorating—order and disorder. But as we all know, the effortless look often requires a deceptive amount of effort no matter which coast is your home. So to help you we've wrangled five actually easy home decor tips that will have you channeling your inner Silverlake Shaman in no time. 
1. Try Tiny Things
One of the best ways to get that California Cool look is by enlarging your collection of small, beautiful things. Vintage pottery, incense holders, tasteful trinkets—embrace anything unique by decorating so that any corner of your house has something artful and fun that will delight every guest that passes though. And the secret to creating harmony instead of disarray is to know yourself. Macro advice for a micro issue, but it's infinitely helpful when you're scouring through the shelves of your favorite thrift store. Once you know what you actually like, it's much easier to find total gems at local flea markets and secondhand stores!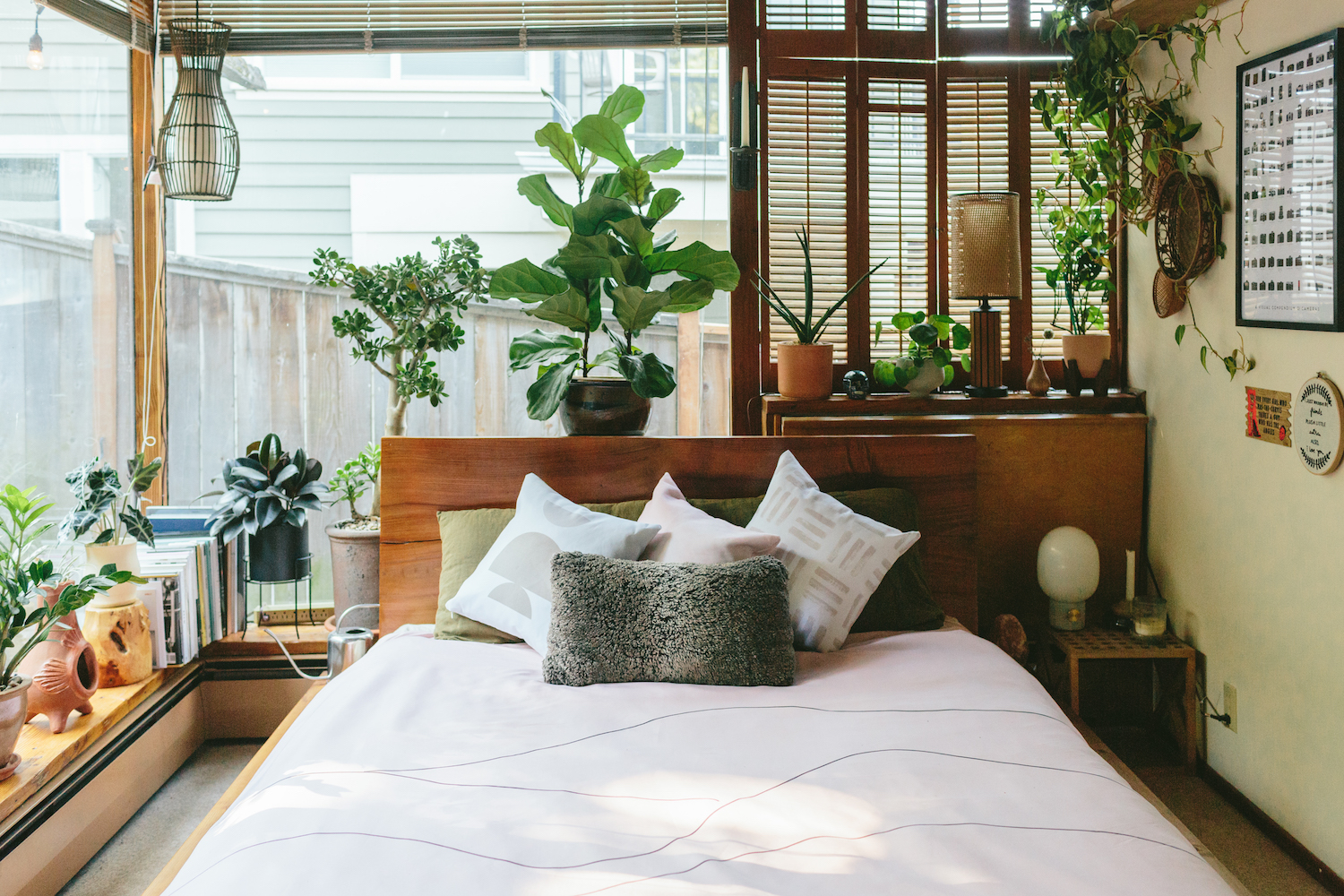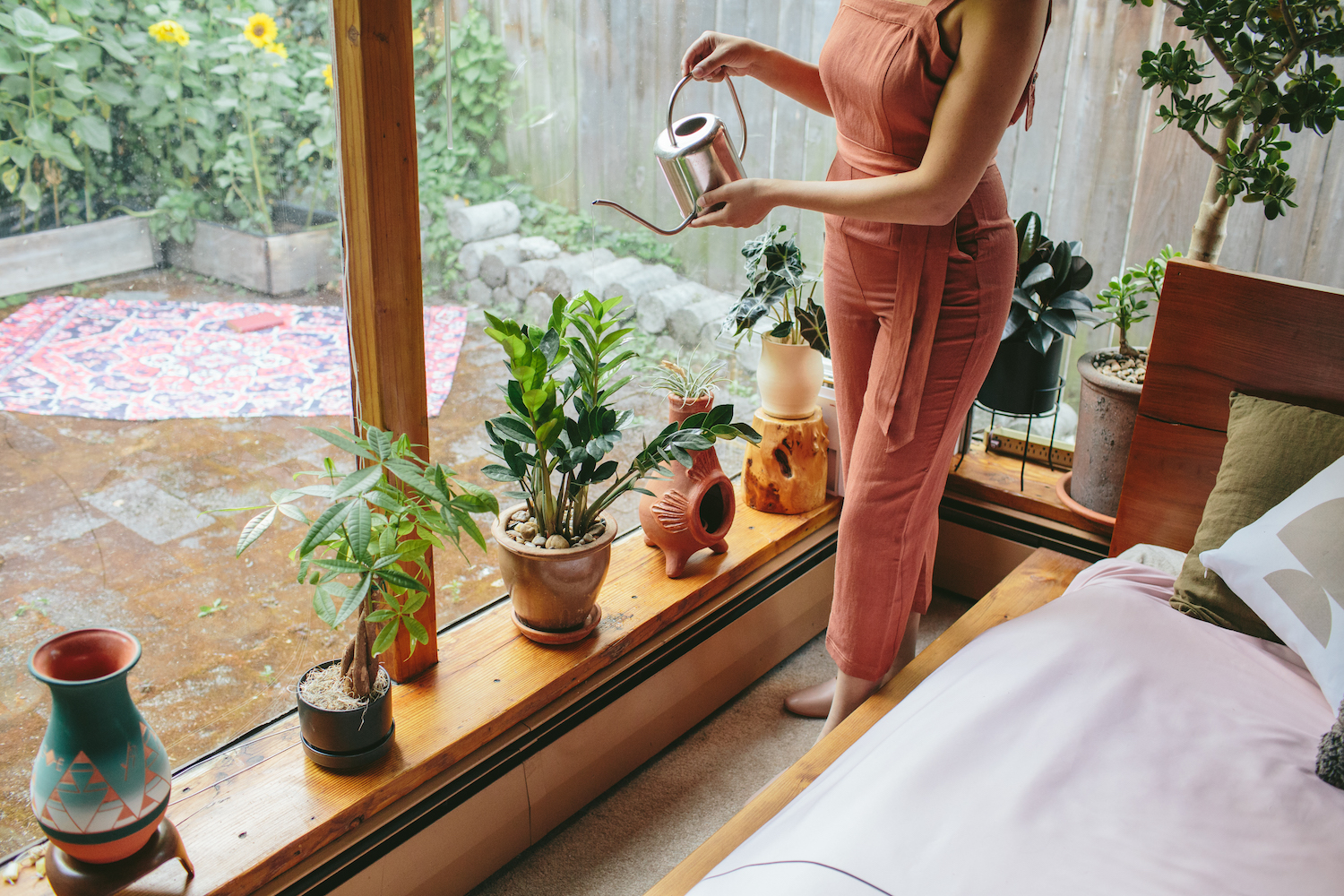 2. Have Too Many Plants
With plants, there is such a thing is too many—and that's exactly what you should be going for. The charm of the coveted west coast bungalow was built on excessive house plants and acquiring a jungle of your own is easier than you might think. Hardware stores like Home Depot often have a great collection of indoor plants at a reasonable price and plenty of classic terra cotta pots for them to live in. Grab a mix of small and large varieties and know that hanging vines are your secret weapon. They're hardy, hard to kill and grow at great rates; plus, once they're long enough you can find places to string up their length and spread their green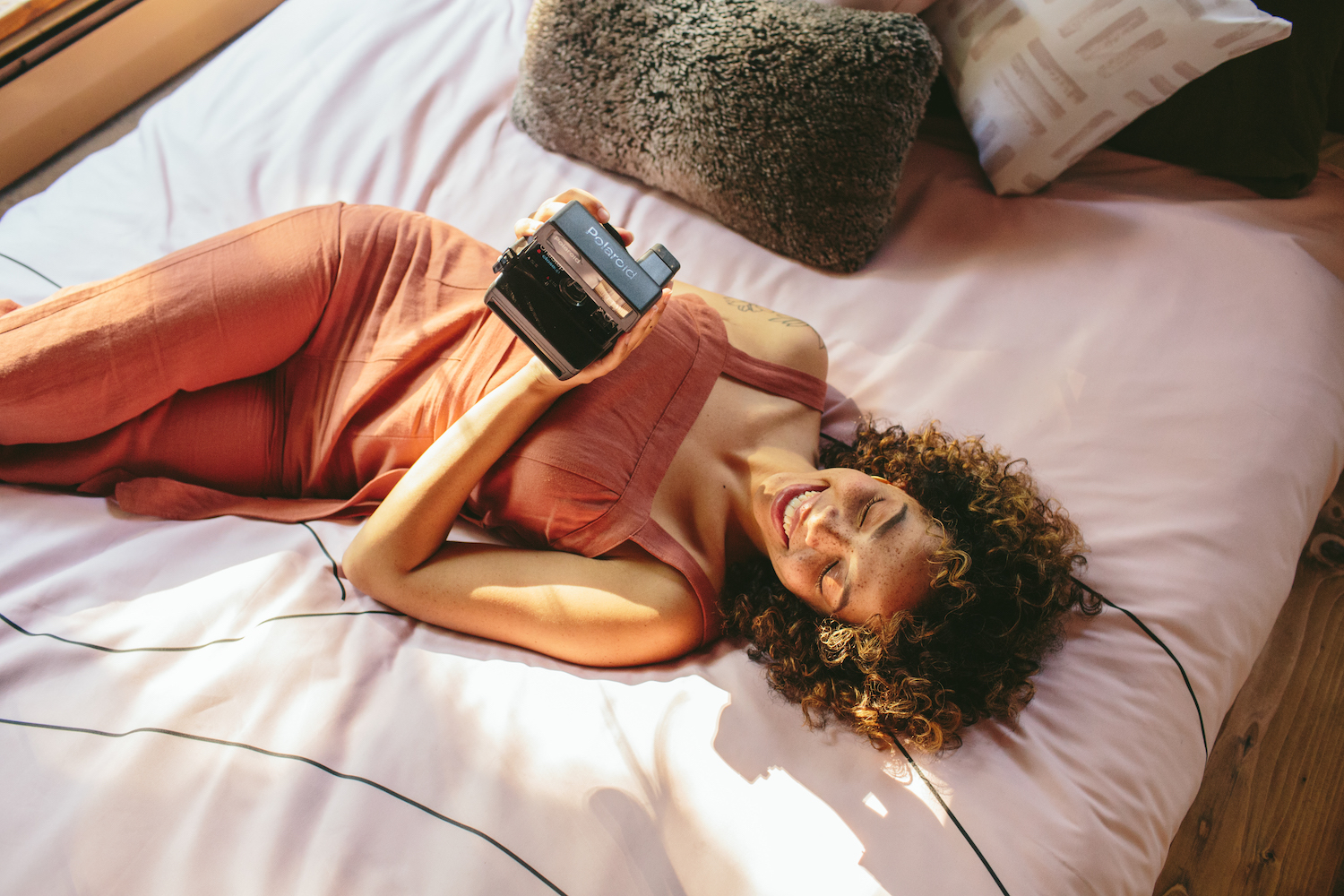 3. Let The Sun Shine
It's no news that everything looks better in natural light. Even if you don't have dreamy floor to ceiling windows, you can still capitalize on the sunlight you do have access to. Get rid of your blinds and replace them with sheer linen or muslin curtains in light colors in order to maximize privacy AND that natural glow.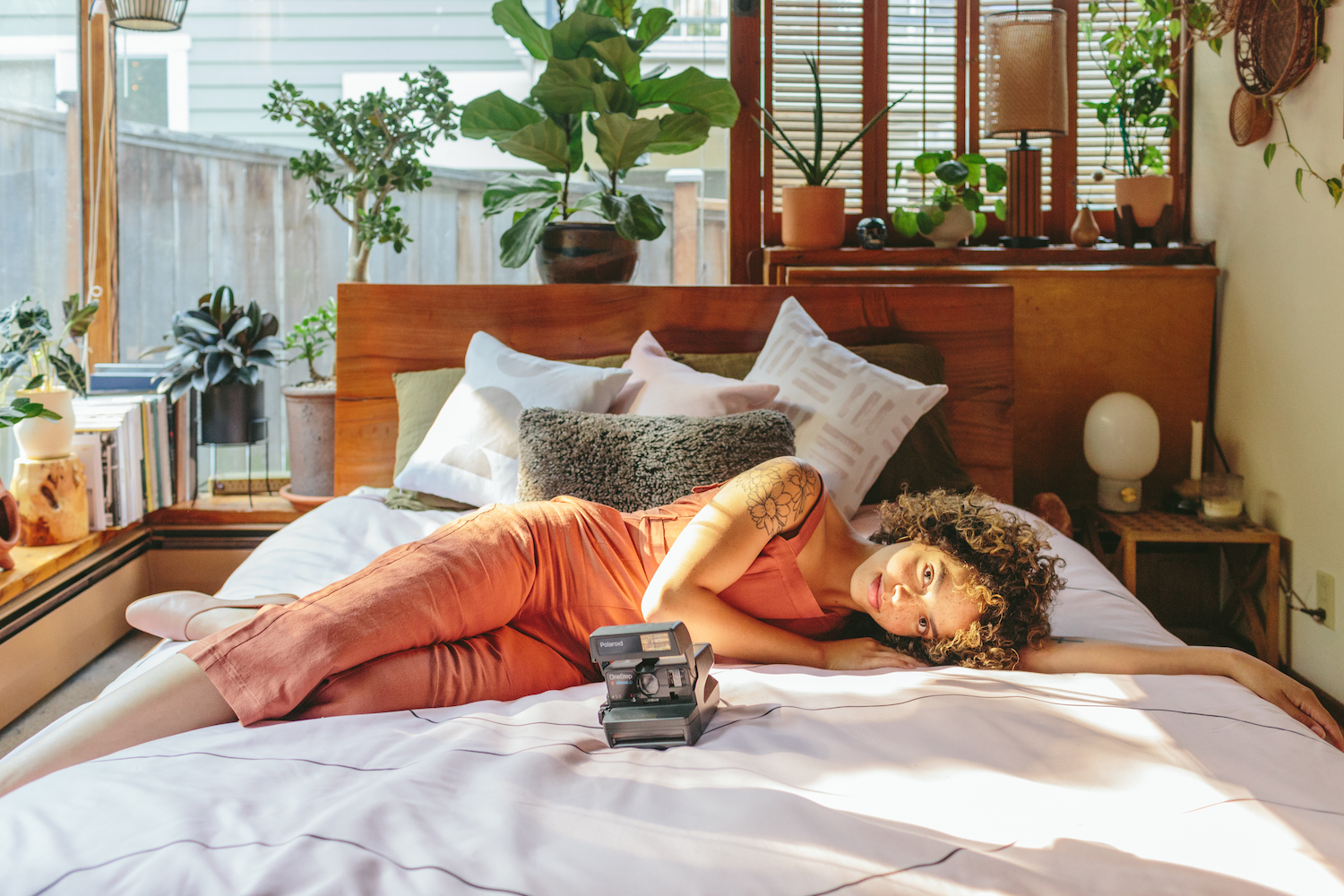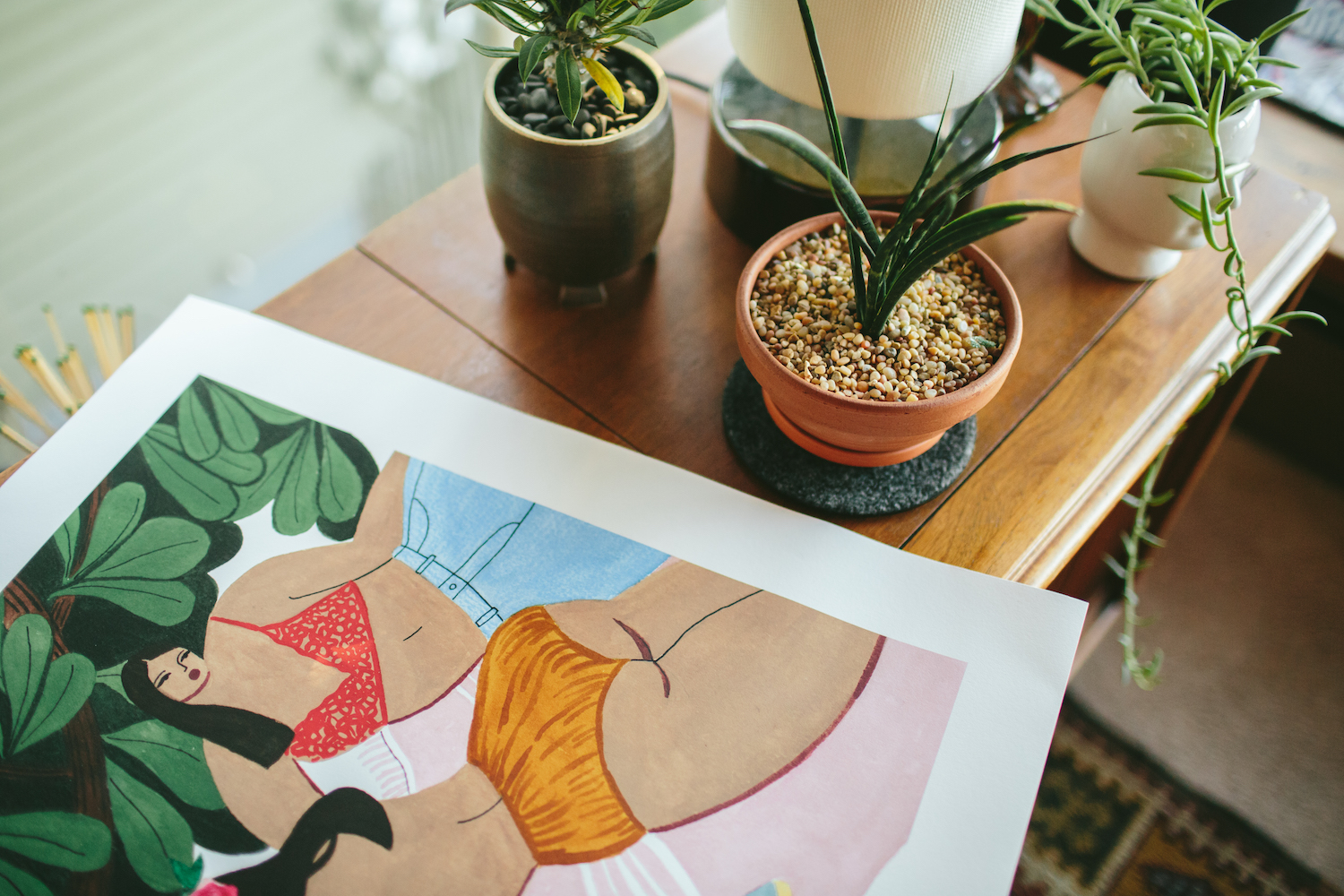 4. Don't Fear Color
The stark, chic look of minimalism has been on the rise in design trends, kicking bold colors to the curb. And it's true, bright colors can often be scary to decorate with, but they're also excellent for increasing the eclectic energy in a space. Pick a few "base" neutrals to go off of (the warm gold of wood or the fresh green of plants) and then choose accent colors to incorporate around your space. If in doubt, primary colors (bold red, blue and yellow) are almost always tasteful.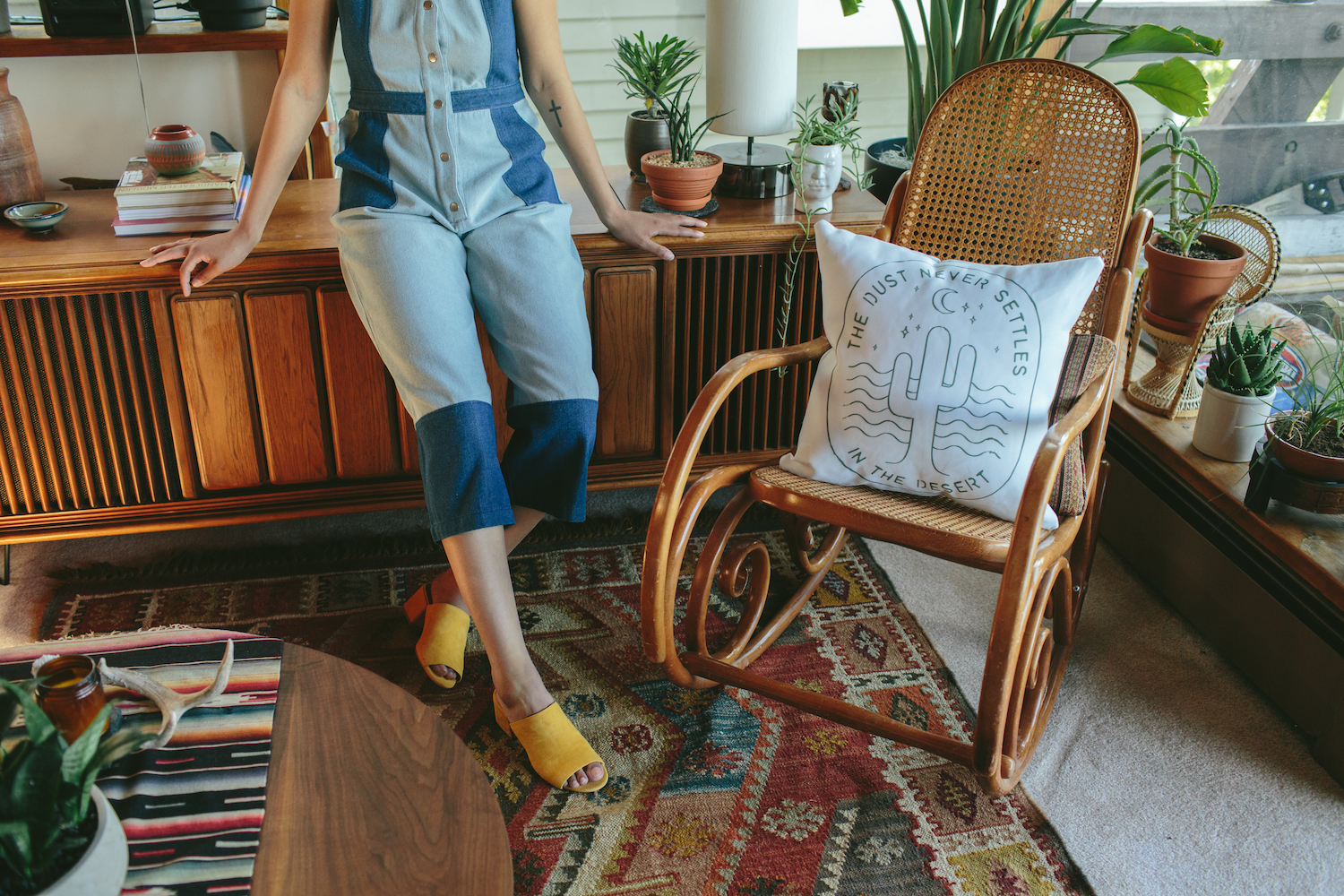 5. Mix + Match
The key to keeping your new boho vibe authentic is to stray away from too much matching. Your space should feel lived-in, an oasis where you spend long afternoons sipping rosé and admiring your favorite found objects. Don't be afraid if your throw pillows don't blend perfectly with your rug—the mix of textures, patterns and textiles will create an aesthetic ecosystem that's all your own.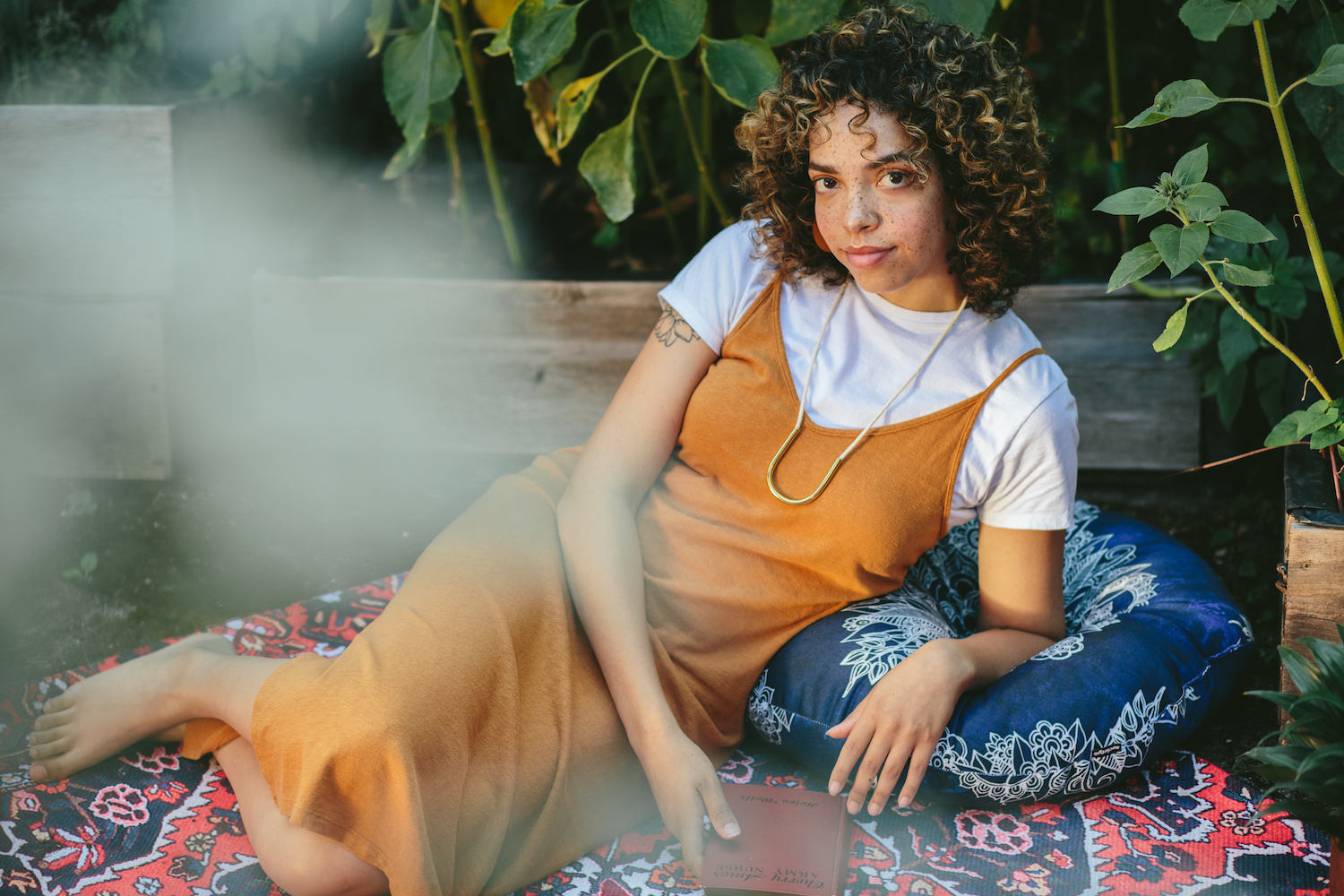 Imprint Throw Pillow
by Almostmakesperfect
$32.99
Semi Throw Pillow
by Almostmakesperfect
$32.99
Seashell Pink Throw Pillow
Dust Never Settles Throw Pillow
Moroccan Pattern Floor Pillow
Pink Mountains Duvet Cover
by Nileshkikuuchise
$138.99