Nowadays, many of us tend to eat our meals sitting at a kitchen island rather than a traditional dining table, which makes it incredibly important to find bar stools that are chic and comfortable.
And believe it or not, it is possible to have both.
We've created the ultimate buying guide for counter stools to help narrow down your options, so you can find just what you're looking for. Let's get seated!
1. Take a Cue From a Stylish Locale
The next time you're frequenting a bar or restaurant whose decor puts you in your happy place, take a look at the seating. What does the design look like? Is it classic or modern? What materials (e.g. wood, metal, etc.) are the counter stools made of? Is there a design on the upholstery, and does it appeal to you? Do you like the color? You can use these questions as a jumping off point for your search to find perfect seating.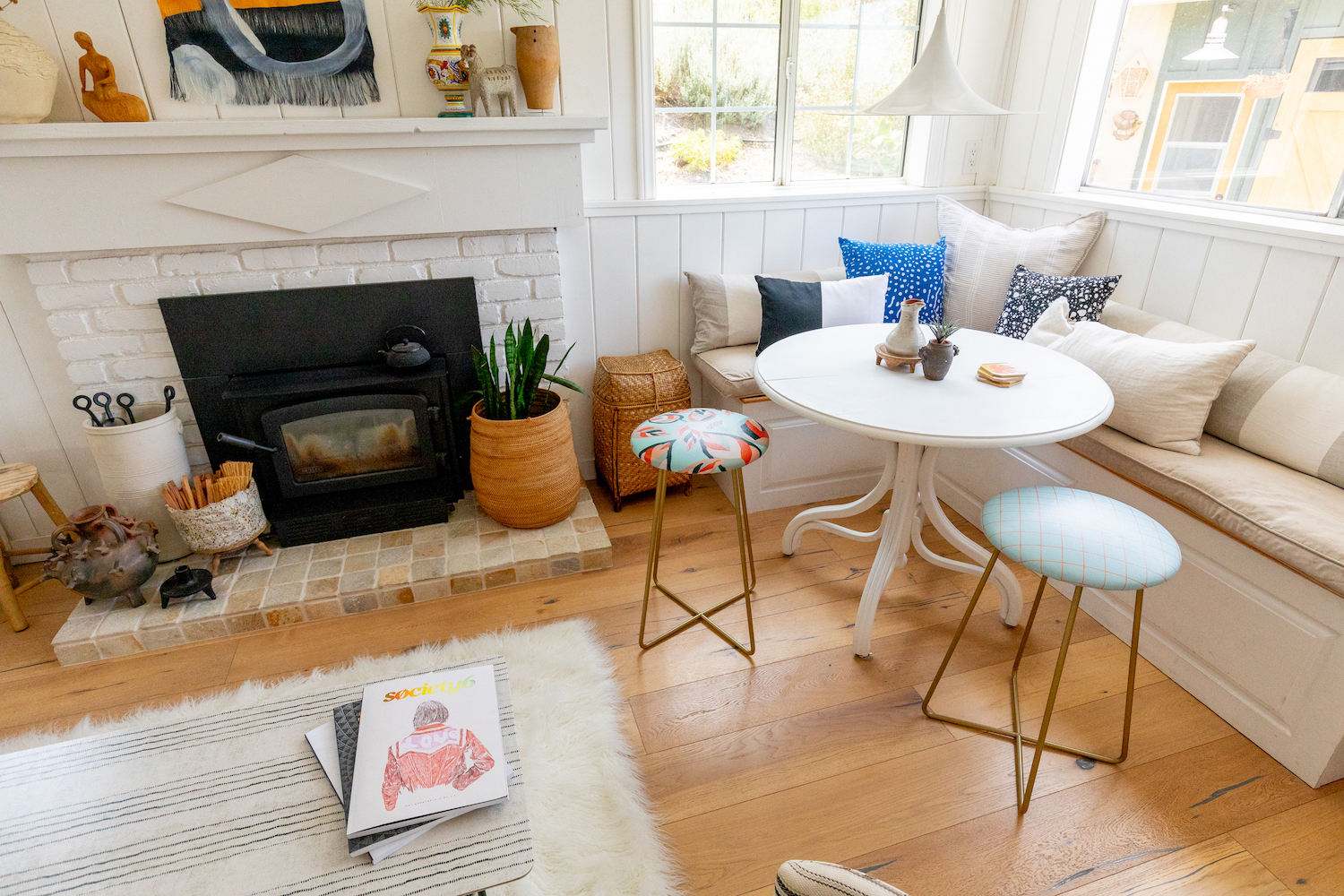 2. Measure Up
Next, you'll want to measure the height from the ground to the underside of the countertop. If your counter stools aren't adjustable, make sure they're not too low or too high in height. The industry standard is to leave between 26 to 30 inches for legroom—from the top of the counter stool to the underside of your countertop area.
3. Determine Which Features are Must-Haves
Once you know what requirements you have in terms of height, you can start your search for the perfect counter stool. As you look around, you'll likely see a variety in the size of seats, as well as in features, including swivels, backrests, arm rests, padding, and upholstery. When considering these features, think about the amount of time you spend at the kitchen counter. Is this an area that you spend a lot of time at (reading, writing, browsing the web, etc.)? Or, is this an area that you spend a lot of time socializing with friends, neighbors, and family? Your answers will help you hone in on what features are most important to you.
4. Let Your Personality Shine Through
Lastly, and most importantly, let your counter stools reflect your personality and interests. If you are fond of contemporary art, you might be drawn to counter stools with colorful abstract designs, or if you love to make a statement with your furniture, you'll appreciate eye-catching digital designs.
Similarly, if you prefer for your accessories to do the talking and for your furniture to look timeless and classic, you might be drawn to counter stools in modern, neutral colorways. No matter your aesthetic, when on the hunt for the perfect counter stool, conduct the Marie Kondo test. Hold or inspect the bar stool at hand, check in with yourself, and ask, "Will this make me happy?" If the answer is "yes," then go with your gut and get the counter stool. If there's any hesitation, take a break from your search and revisit it in 24 hours.
Creating a cohesive look for your kitchen can be quite challenging, but it's also very achievable.
No matter what your style is, embrace it, and bring your joie de vivre to a purchase that you'll enjoy for years to come!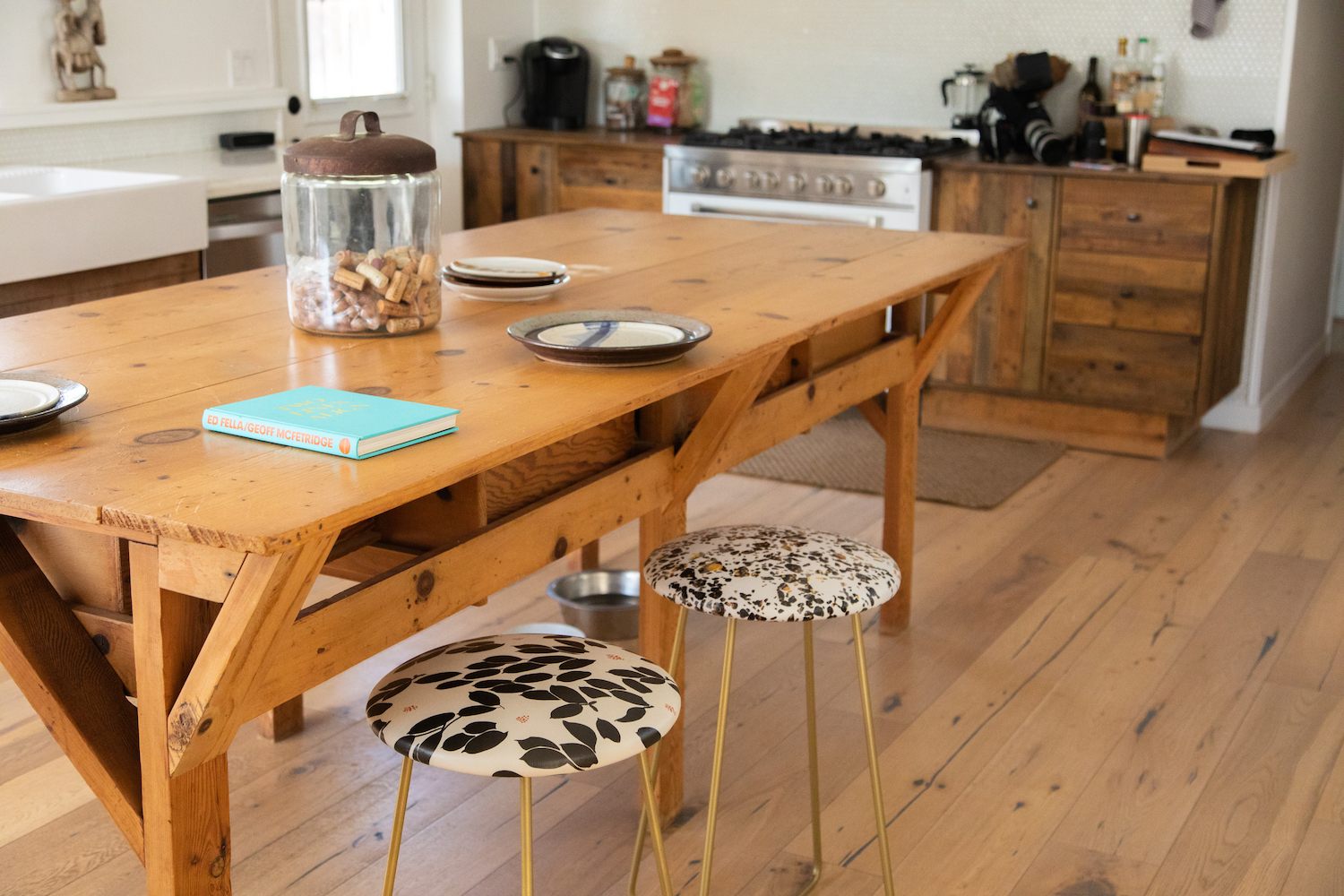 Modern Scandinavian Dash Red Bar Stool
by Season of Victory
$199.00
petaluma: pink leaf pattern Bar Stool
by sunshinecanteen
$199.00
Gold Speckled Terrazzo Bar Stool
by Elisabeth Fredriksson
$199.00
Manzanita Bar Stool
by sunshinecanteen
$199.00
Light Blue Open Weave Counter Stool
by No Accounting For Taste
$179.00