To help you keep your artwork ahead of the game, we asked Barlena to lay out some popular key trends and share her tips for staying in the know on your own. 
Trends are something you want to keep up with as an artist. If you are aware of what is trending, you'll find it easier to create something your fans will love. You don't have to go with every trend, consider which one would fit with your style and then reinterpret it in your own unique way.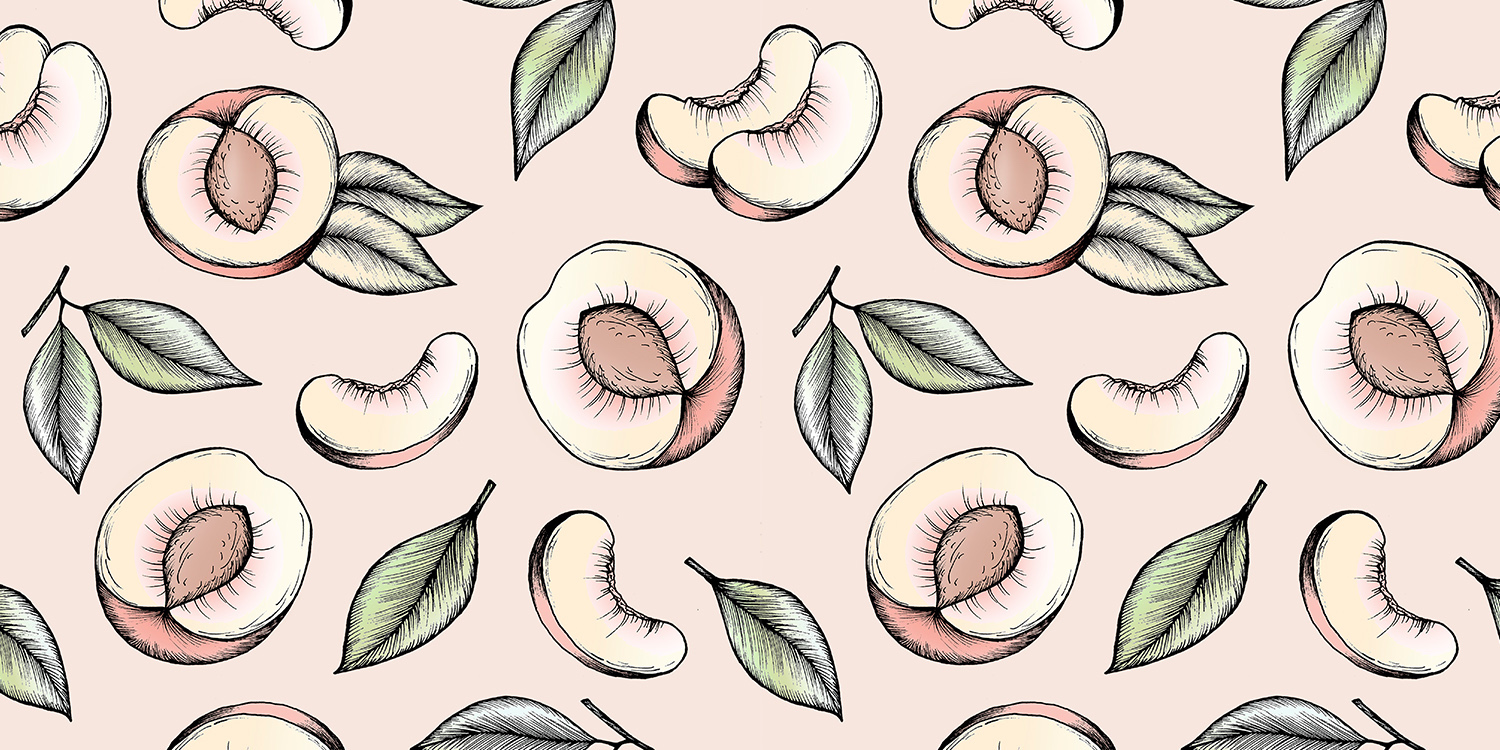 Fruit Patterns
Fruits are awesome! We all know that. Not only do they make a delicious and healthy snack, they also look super cool as a printed pattern. Whether it's on bags, travel mugs, phone cases or beach towels, you can't go wrong with a fruity print! Some of the most trending fruits are watermelon, pineapple, strawberry, lemon and peach.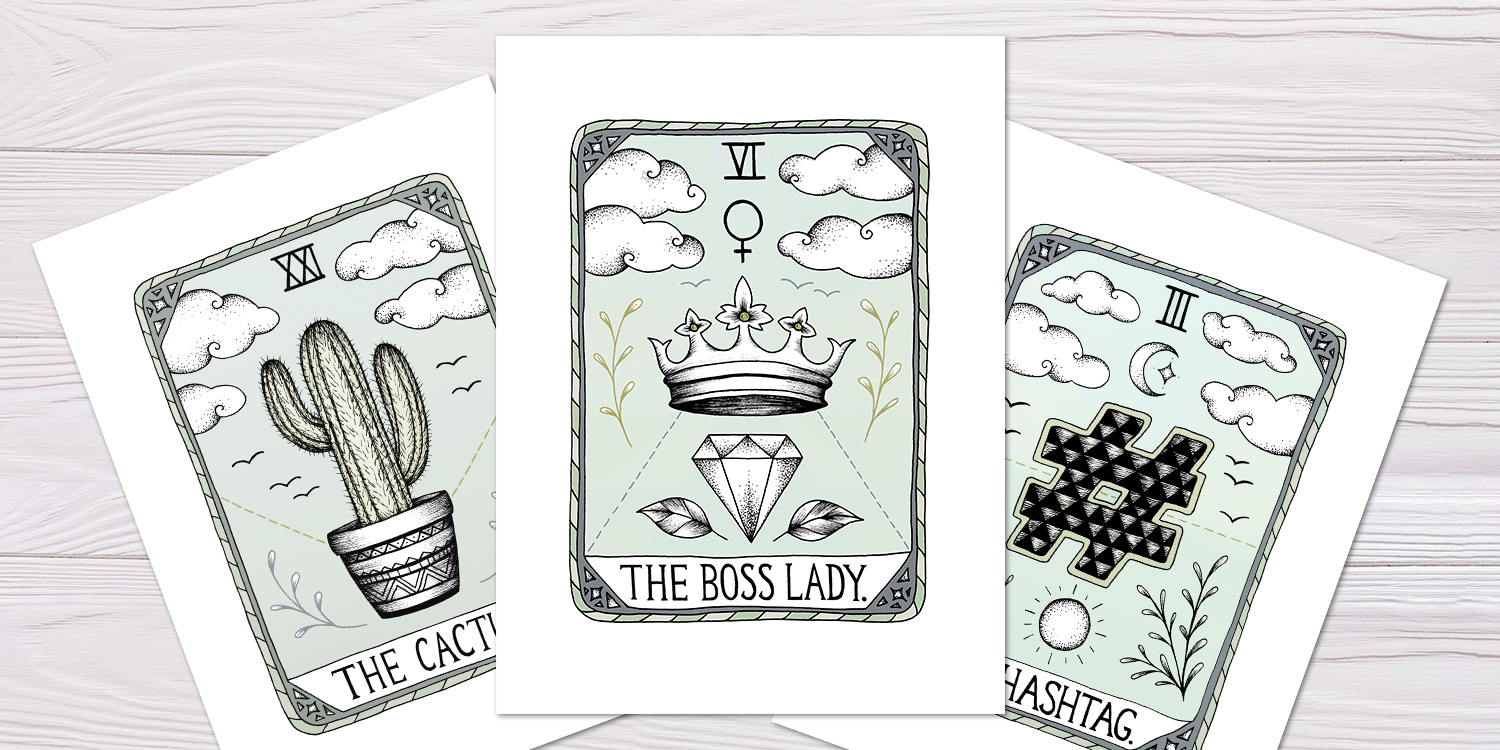 Tarot
One of the really big trends this year is tarot card designs. You don't have to be especially spiritual to get into this topic. I created my Millennials Tarot Series with a funny twist to put a smile on people's faces. Initially a deck of tarot cards is a tool to help its practitioners navigate their daily life and the future. These cards have a long history of illustration which goes way back to the late 13th and 14th century.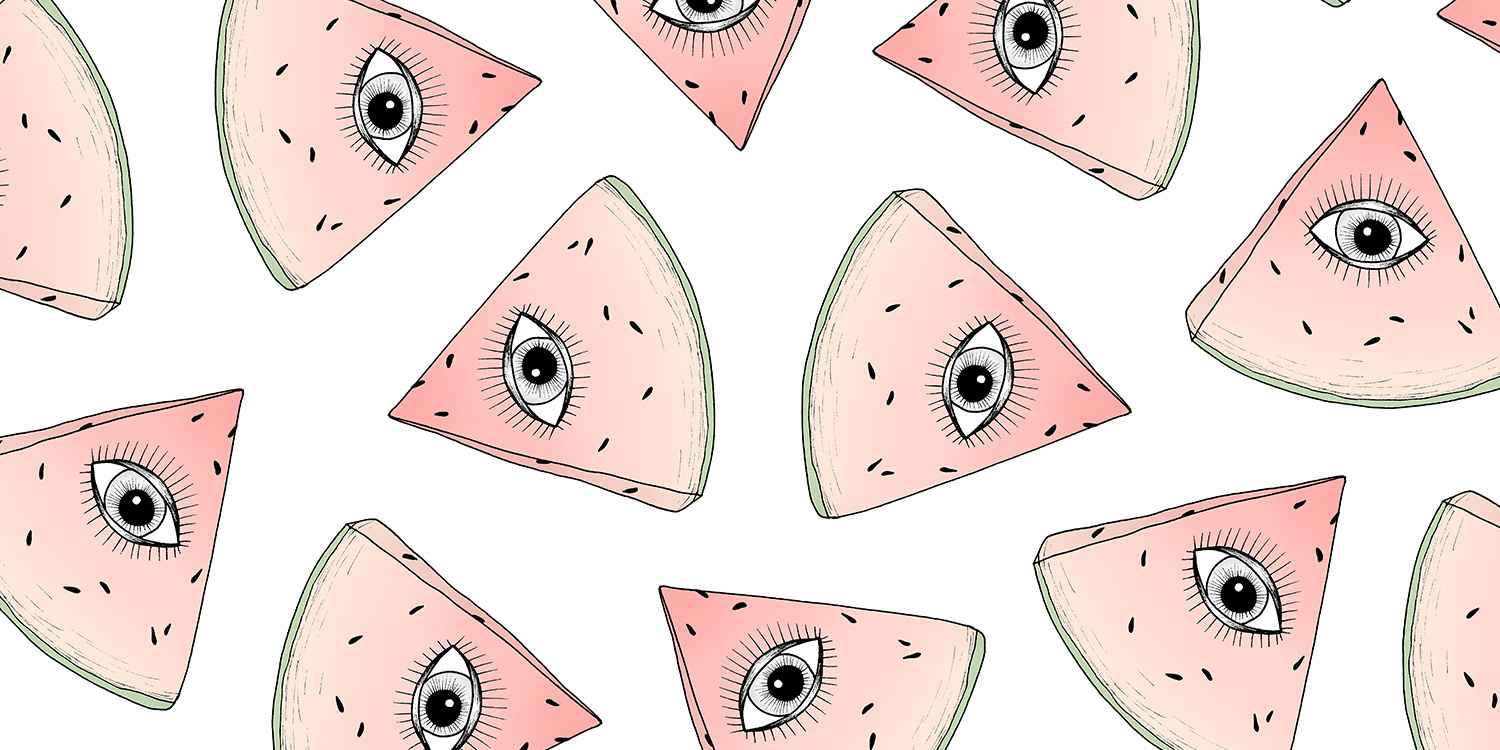 Eyes
It's been said the eye is the window to the soul, the most symbolic sensory organ. Eyes are all around us, ever present. Throughout history there has been a strong tradition of different cultures using eye symbolism across time. As part of an artwork, eyes can express emotions and all kinds of other information.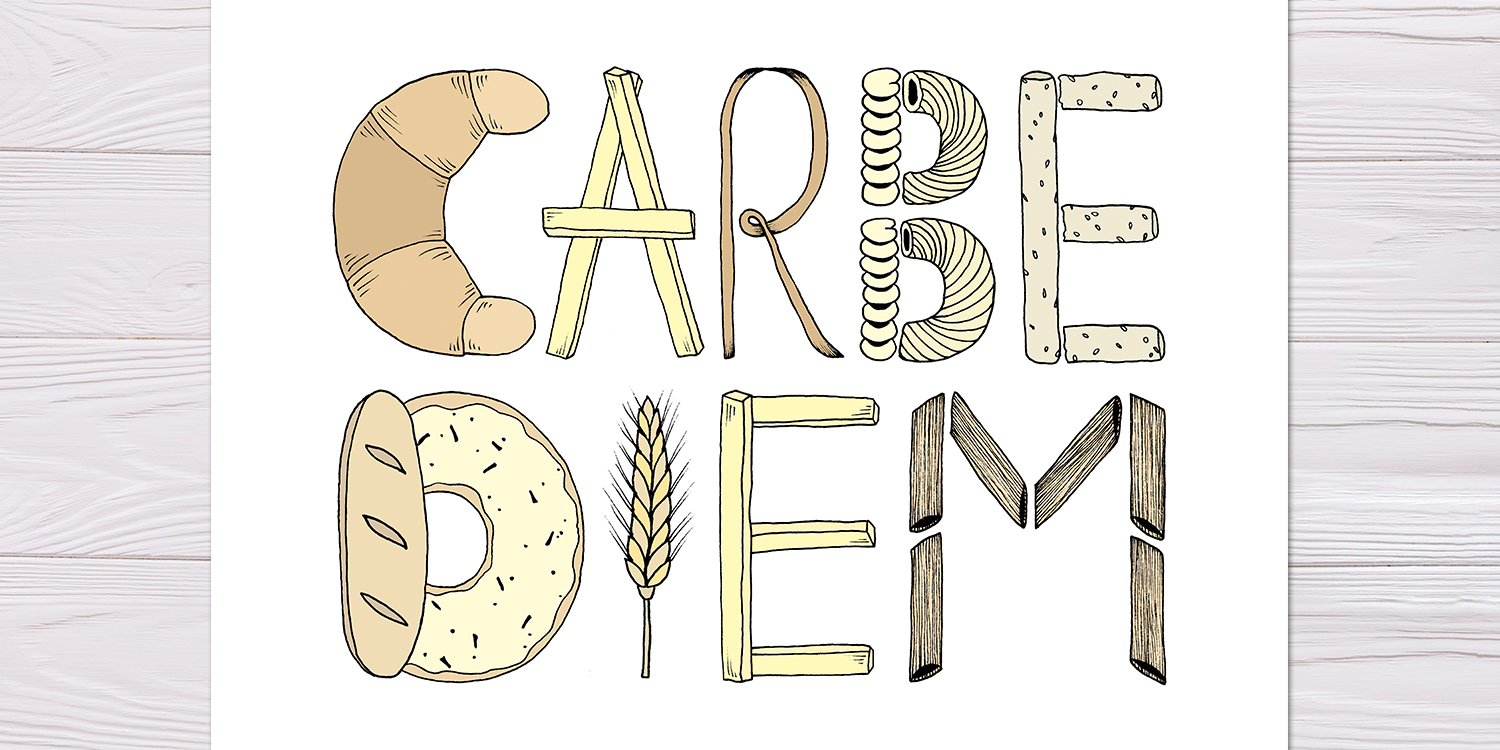 Playing with Typography
People love hand lettering, it's such a beautiful way to turn text into a piece of art. There's tons of gorgeous lettering all over Instagram and Pinterest. But besides this particular style, there's other great ways as well to turn simple letters into an artwork. I like to use short, simple words or sayings and try to find a fitting illustration for each letter. It's a lot of fun creating these typography based artworks.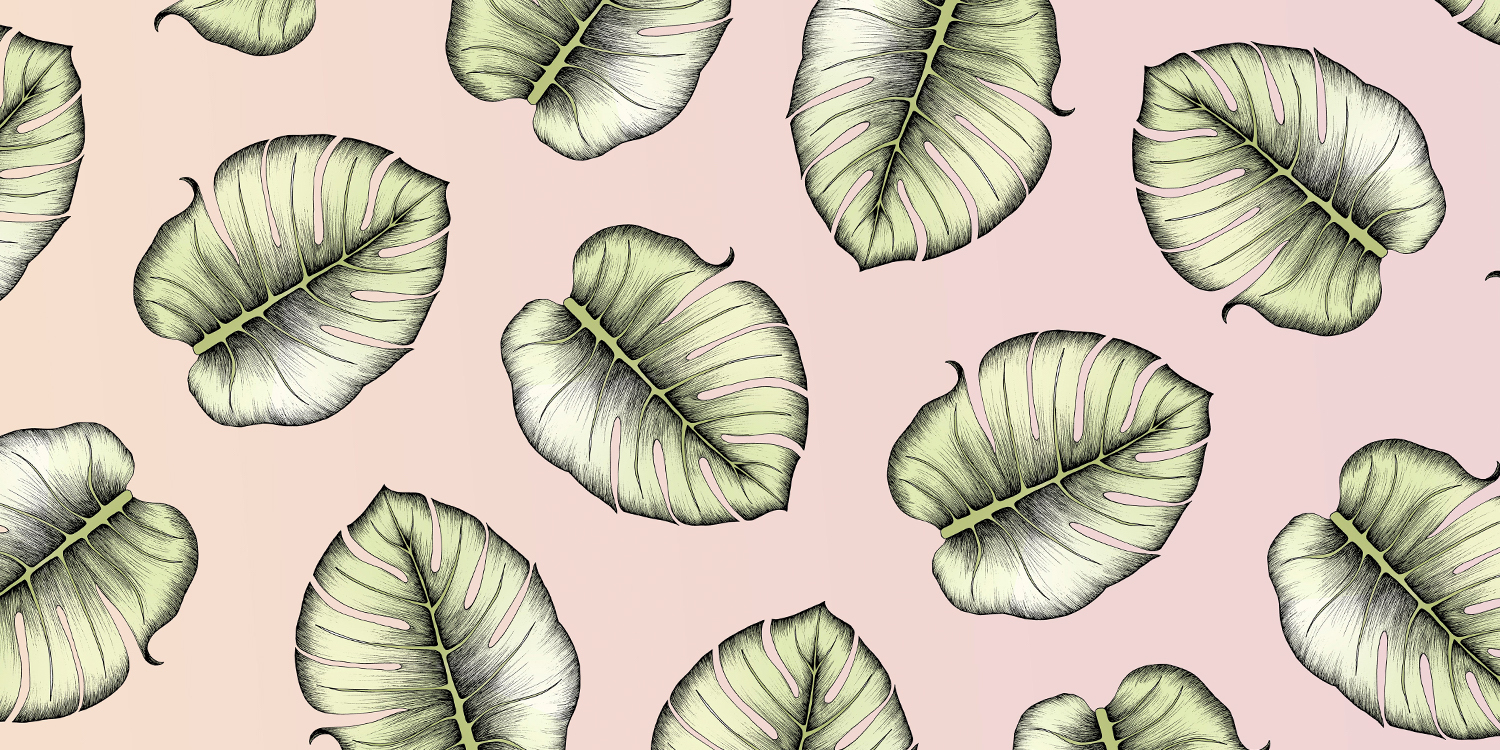 Greenery
Over the past few years plants have gotten more and more attention. From succulents to tropical leaves and ferns – green is everywhere! Even my own little collection of plant pots at home has grown quite a lot lately. Plants can really give a lot of character to a room, even if it's just an artwork. In my designs I personally also love mixing them up with geometric figures or calligraphy. These elements go great together!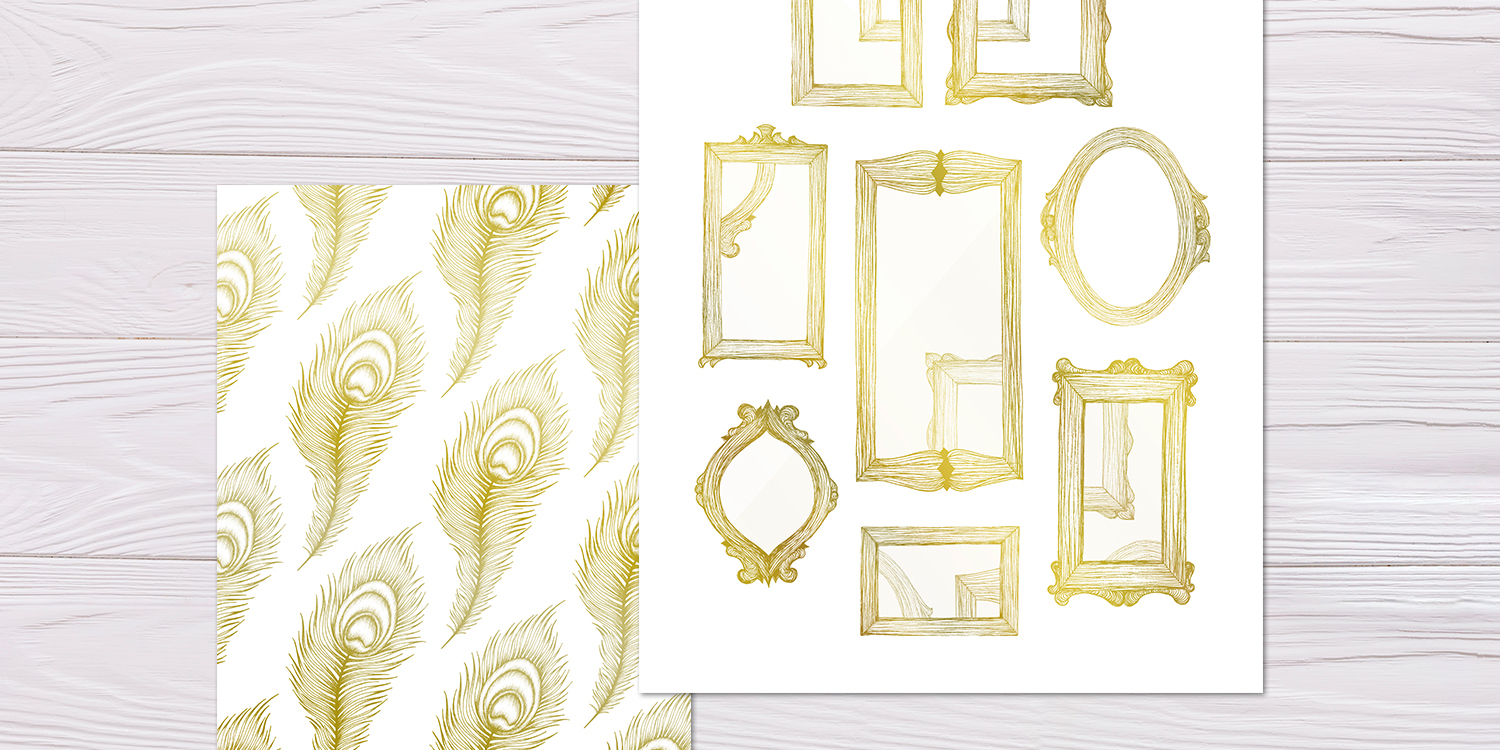 Gold
Gold doesn't have to be opulent baroque style. Think of delicate golden lines rather than big chunks of gold in your designs. Gold is and has always been, the most popular metal. It represents glamour, elegance and luxury. I especially love the combination of gold on white background, it gives your piece a Nordic style. If you own golden pieces of furniture, like a small table, lamp or mirror, an art print in gold is a great addition to your room.
Where to Look for Trends
You can easily incorporate trend hunting into your daily lifestyle. While you're going shopping, check out a couple of interior and fashion stores for textile trends and a few stationery shops for all things paper related. Whenever I go for a walk in the city or use public transport I like to pay attention to people's t-shirts and phone cases. That gives me a good insight on what is trending and what people like to buy.
Once you've created your design, it's important to share it with your followers on social media. Instagram is a great place to post your artwork, get feedback and connect with other artists. By following their feed you'll see how they work with trends and never miss a new trend when it comes around.