To celebrate warmer weather and sunnier days, we've started a new series where we ask creatives and designers to give their space the spring cleaning treatment. Over the next few weeks we'll check out four different aspirational room redos to give you some serious inspo for your own home. This week, we're cooking up a fresh kitchen makeover with creative sister duo Dani and Taylor Reynolds. Check out their easy tips on how to brighten up your space this spring!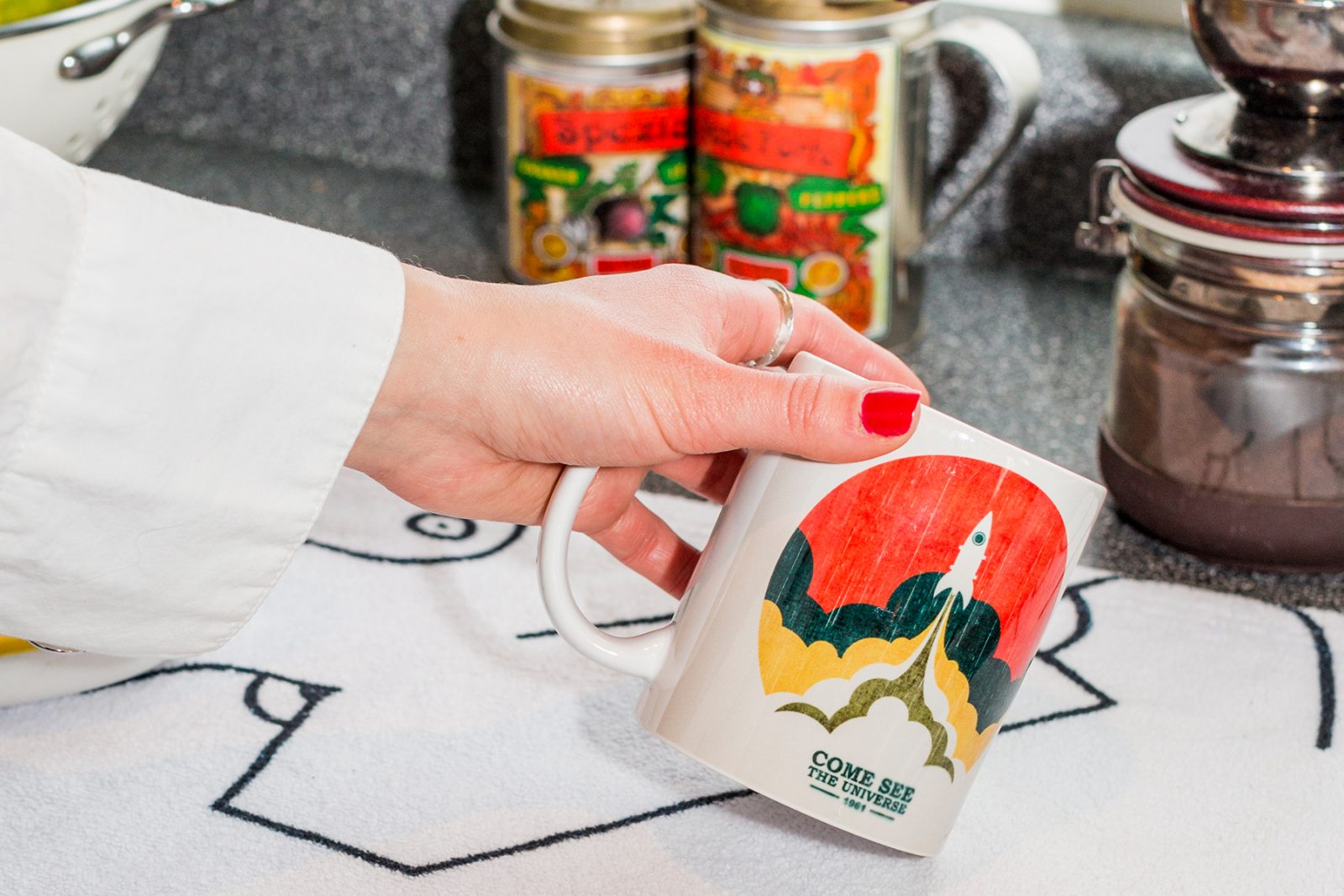 BEAN A MINUTE
Welcome your Sunday brunch guests with a hot cup of joe! A melange of unique mugs ensures no one will get Sam's decaf mixed with Jane's dark roast! And once the harsh reality of Monday morning creeps in, bright fun mugs set the tone for a positive work week ahead.
THROW IN THE TOWEL
Nothing says "kitchen refresh" like fresh linens. Dish towels are an affordable and hella easy way to bring a new vibe to your space. They're like mini tapestries for your oven door.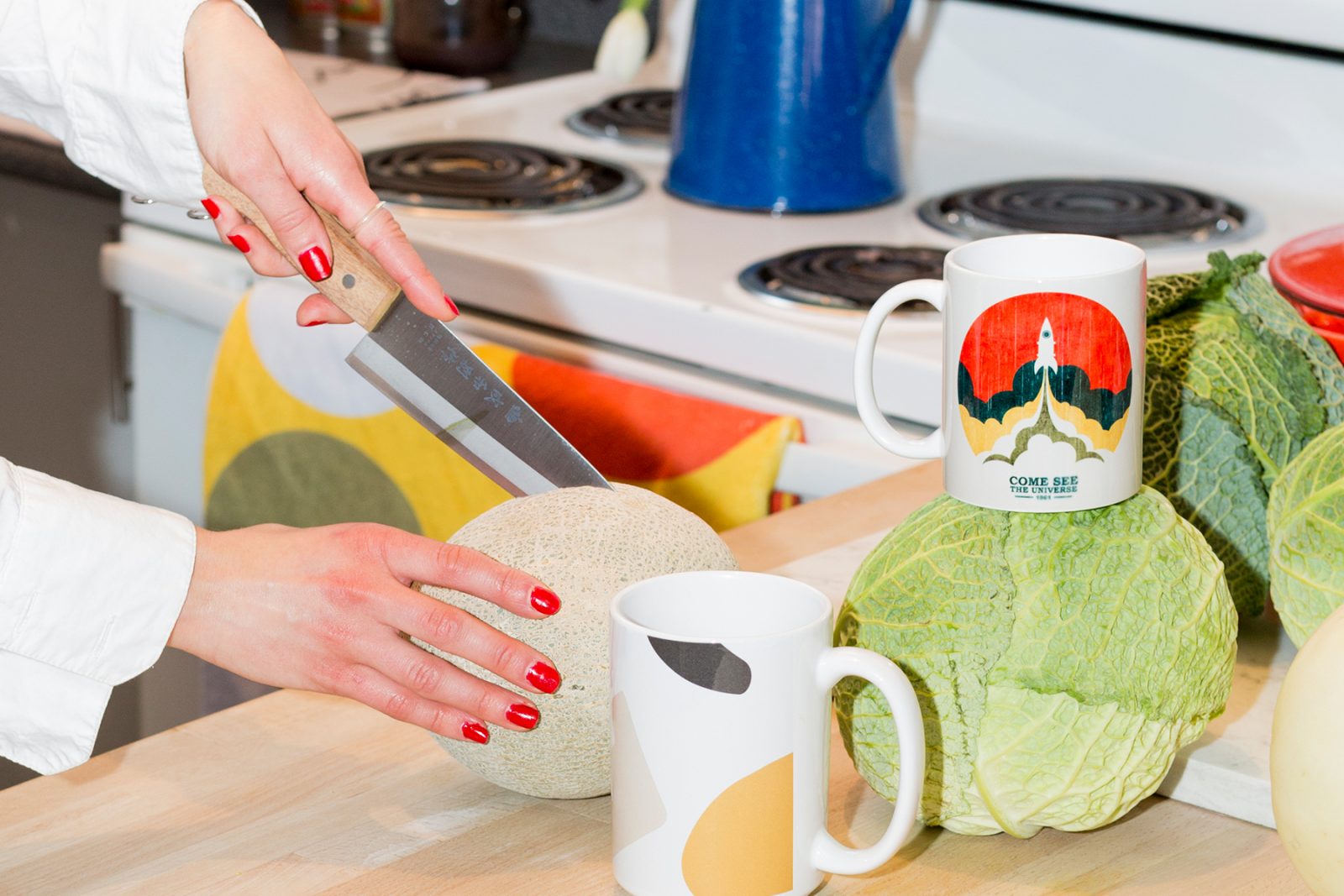 I'M FLOORED
No need to pick just one—patterned rugs pop when layered on top natural textures. Our current obsession is this retro checkered number stacked over a woven mat. Also, don't let the name fool you, bath mats are a perfect addition below the sink. Their anti-slip bottom will keep them in place and they'll whisk away any extra water that you might drip!
ART ALL OVER
We obviously love art, but it's often forgotten in a kitchen. Don't forget to adorn you walls with some peppy designs, and if you don't have space to hang, then you can put a canvas or framed print on your counter and lean it up against the wall—et voilá! No nails (or wall space required!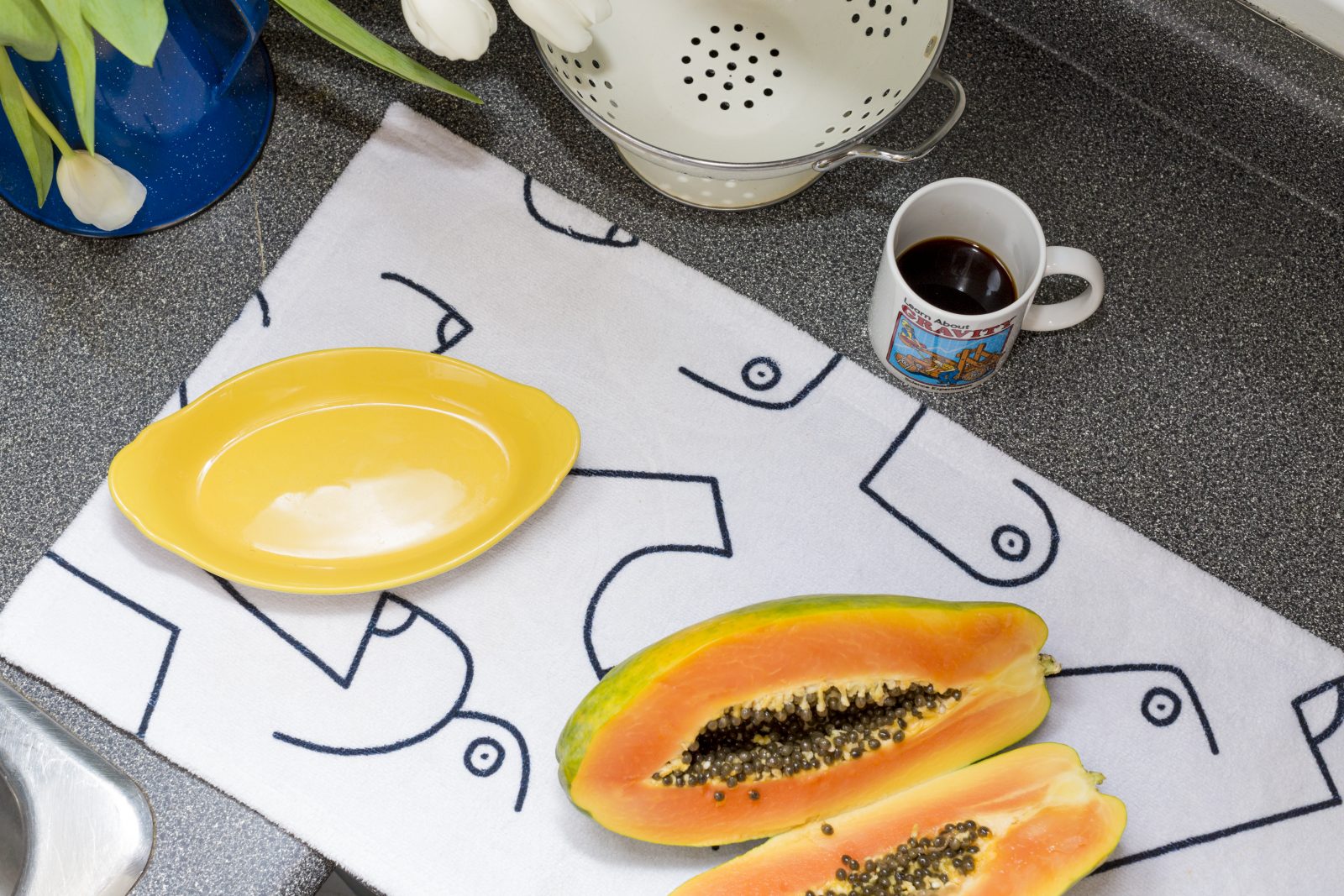 Bounce Throw Pillow
by Circa 78 Designs
$38.99
Single Line Plant Drawing Bath Mat
by The Colour Study
$27.99
Shape Study #14 Mug
by This Weekend Studio
$18.99
Boobies Hand Towel
by Explicit Design
$12.99
Blue Flowers Framed Print
Come See The Universe Coffee Mug