Freelance graphic designer Sage Aune doesn't need rose colored glasses to see the world in a positive way—her bright, quippy illustrations are an instant mood-boost.
After being commissioned to work on the Red Bull x Girlschool poster, winning a spot on the Valley Cruise Press collaboration and being featured in our upcoming quarterly (!) we decided we needed to know more about Sage and her increasingly popular work. So, if you've been searching for rad vibes, cold beer and pastel colored pop culture, look no further.
Hi! Your work has SUCH a So-Cal feel, but you're originally from Arizona, right?
Yes! I've lived in Arizona all of my life, but I have recently been traveling back and forth to California. I'm currently staying here for the summer and it has definitely been an inspiration for my work lately. Travel is great for creativity because you get to experience something new every day! Constant daily inspo anyone?!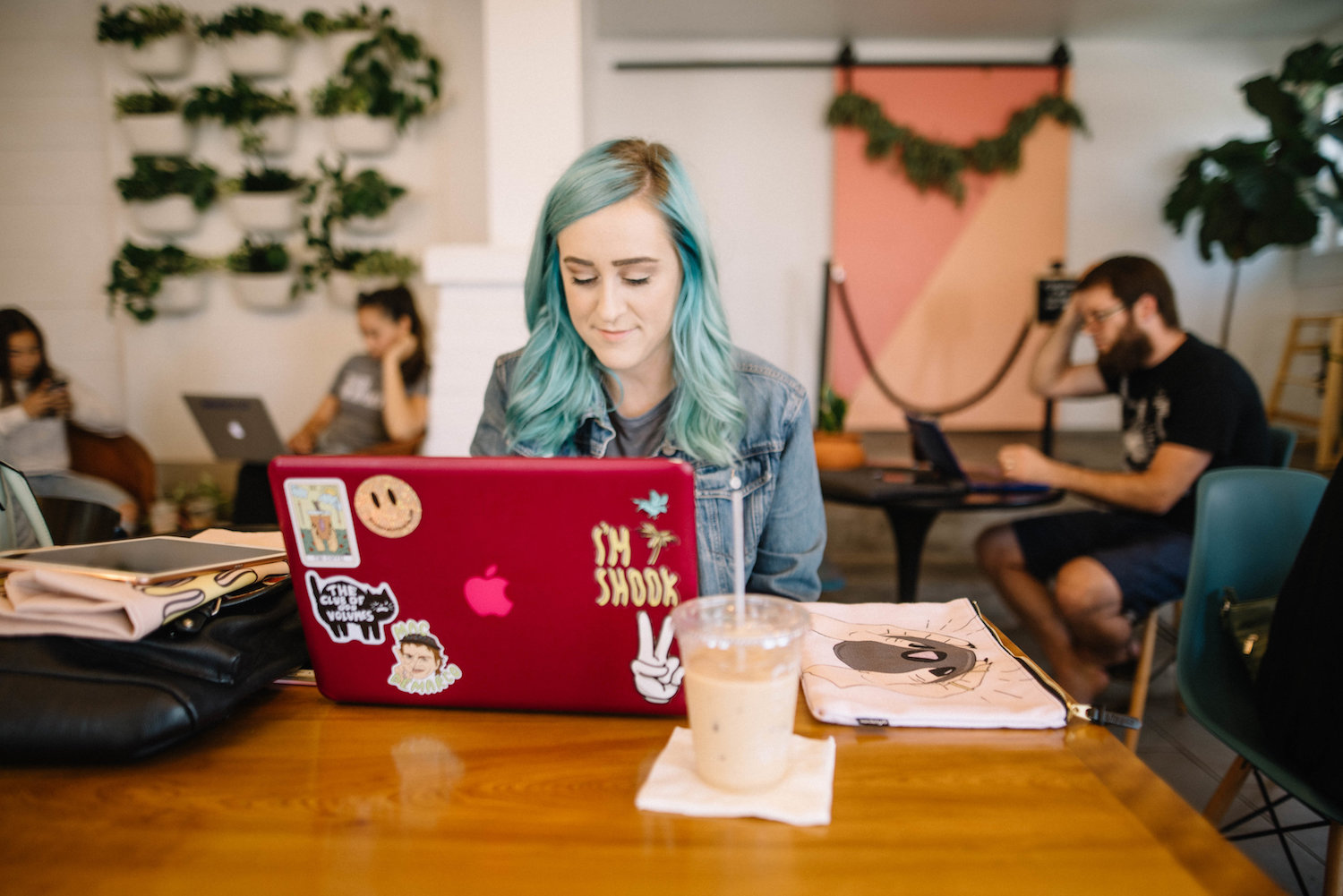 How long have you considered yourself an artist? And when did you land on your current style?
I've known since I was little that I wanted to become an artist. Both of my parents are artistic individuals and always encouraged art. However, I stopped pursuing art in high school because people said I wouldn't make a living as an artist. HA! After a semester attending college for a degree I wasn't passionate about, my mom suggested I should switch to graphic design! I didn't land on my current style until halfway through college, almost 2 years ago.
Your work has such good vibes. Does your happiness influence each illustration or do you use art as a tool to stay positive?
Ooh that's a good question! I would say it's a little of both. Whenever I'm bummed out, art really helps me pull myself out of it. Staying busy by expressing myself or creating something happy makes me happy. I try to see a positive outcome out of any crappy situation so I kind of make fun of that in my art.
You were one of our artists recently selected for the Valley Cruise Press collab. How does it feel to see your work on such cool hats / pins?
It is so insane! I never had my own dad hat or pin made so it was definitely a trip to see the finished product! Valley Cruise curates such a fun selection of artwork on pins, patches, etc, so it was honor to have my designs on products next to artists I admire.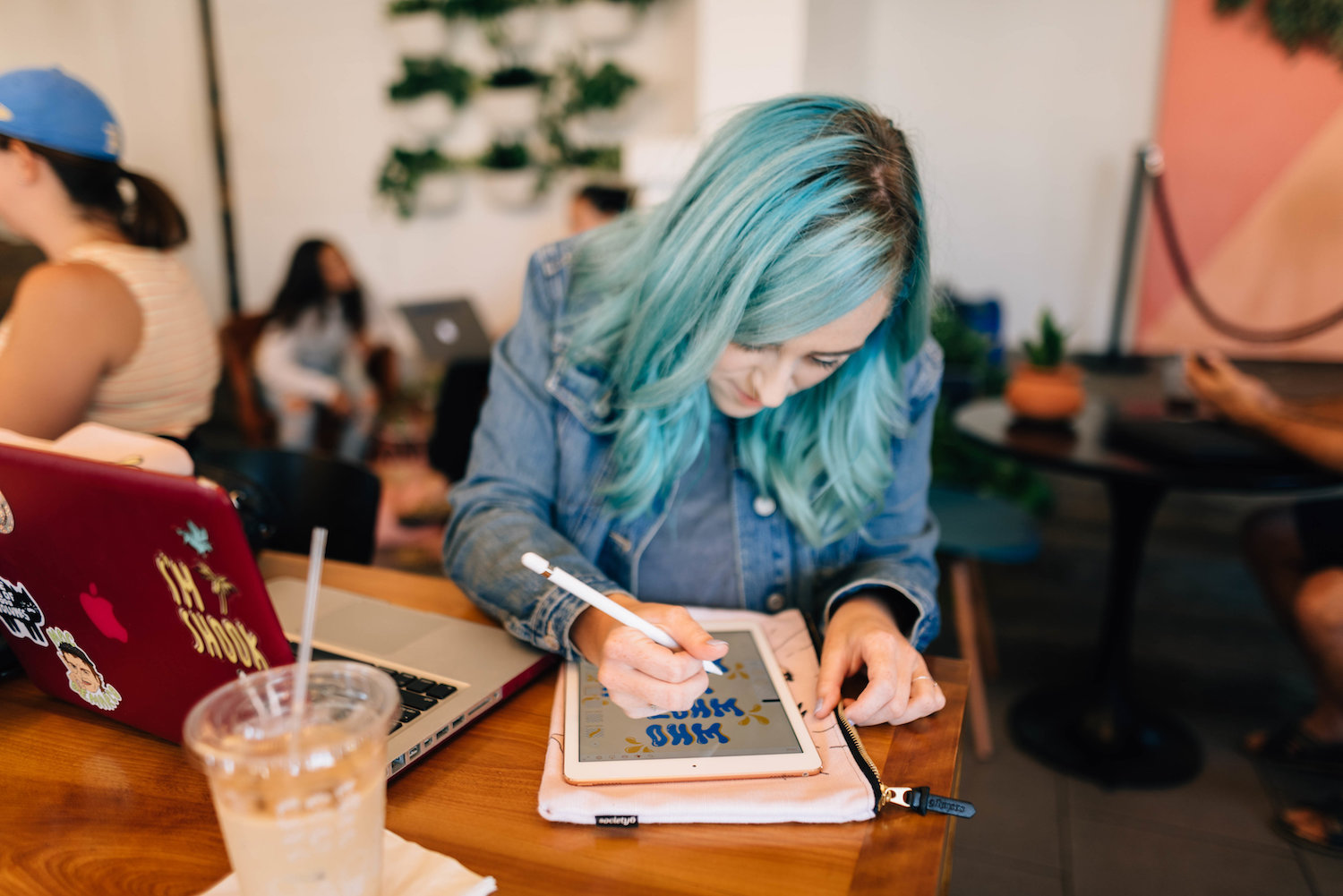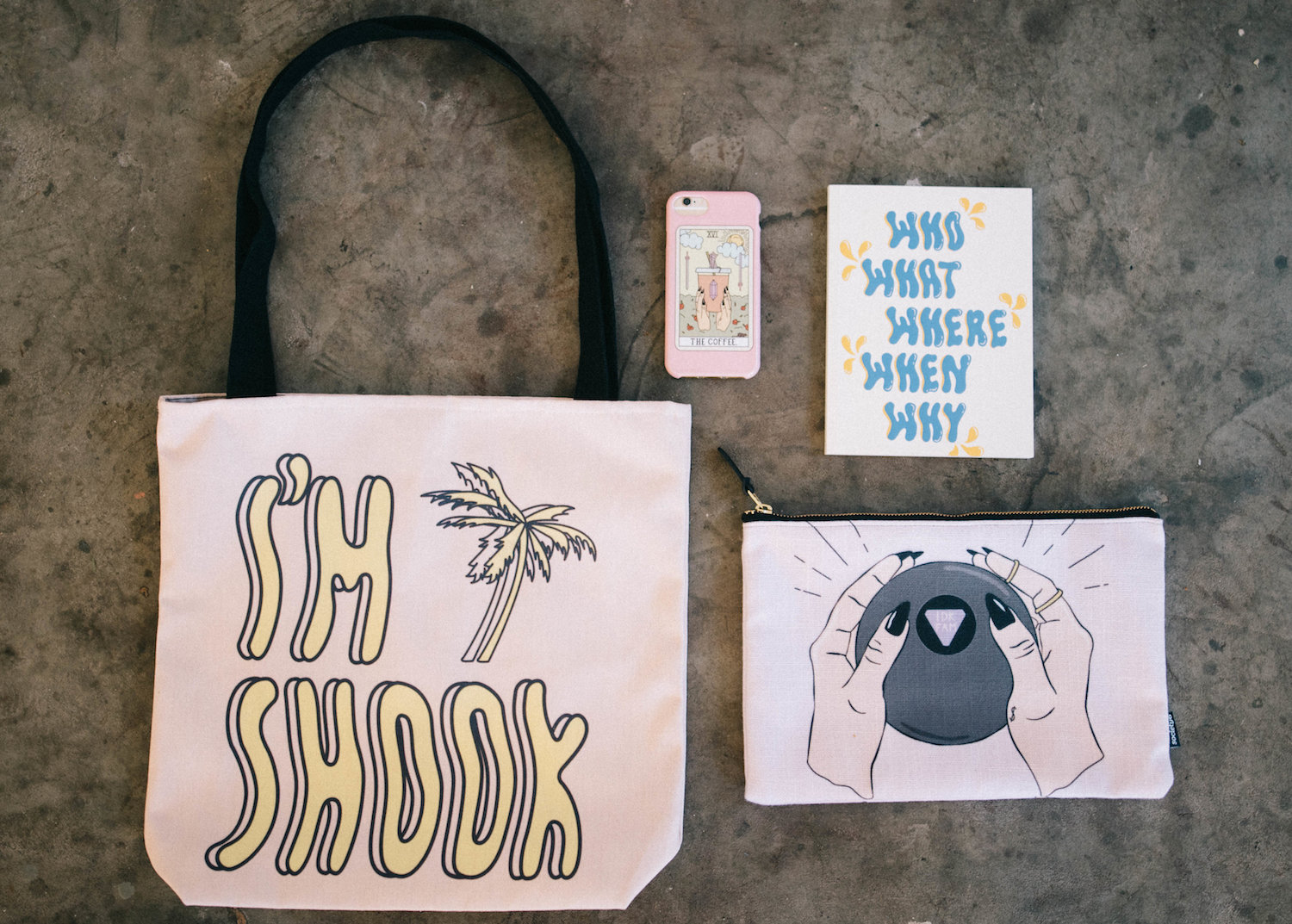 As a freelance creative, how do you keep the hustle alive?
I made the switch to full-time freelance designer a couple months ago and it has been a roller coaster of emotion! Sometimes I'll feel so great about myself because I'll be so busy with work and then there are times when I have no client work at all. That is when the real hustle comes in because I have bills to pay! I think I work better under pressure because I stay motivated to constantly find something to work on. When I spend that free time making my own work, I can post it on Instagram and usually get attention from people who are looking to hire someone for design work! And it never hurts to sell that artwork on S6 to make some extra cash ;).
Tell us a bit about your process. What sparks an idea for an illustration? And once you have that idea, how do you translate it into a fully realized design IRL?
I like to create art that people can connect with, find relatable. So sometimes I'll hear a funny phrase and I'll jot it down in my phone, or I'll spot a unique object and take a photo of it. I'll look back on any inspo I collected and let my mind marinate for a few days on a clearer idea. Usually an idea hits me when I'm on a long drive or right when I'm trying to fall asleep. From there, I'll make a rough sketch or two and take it into Illustrator on my computer and just mess with it for a while until I'm happy with the result!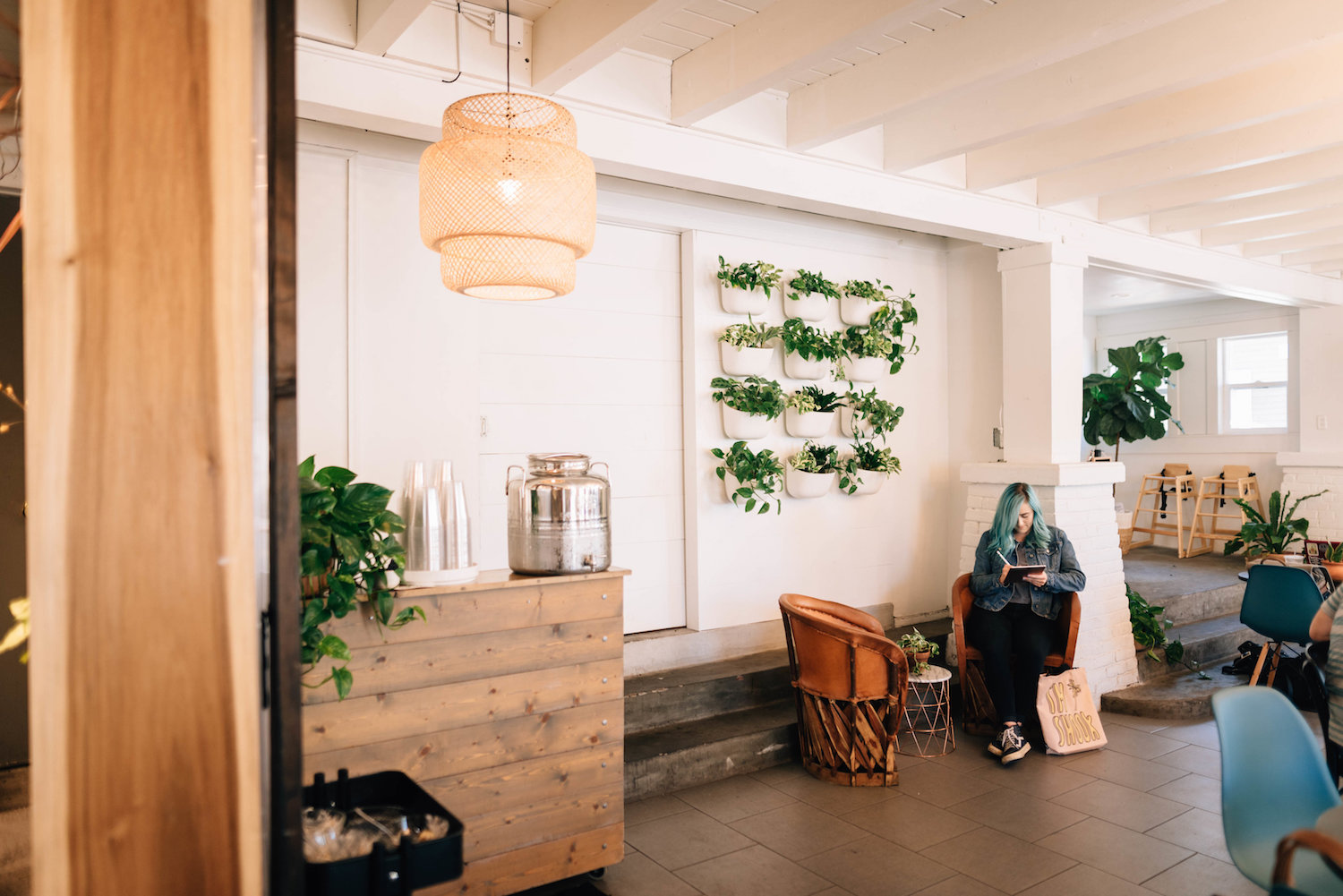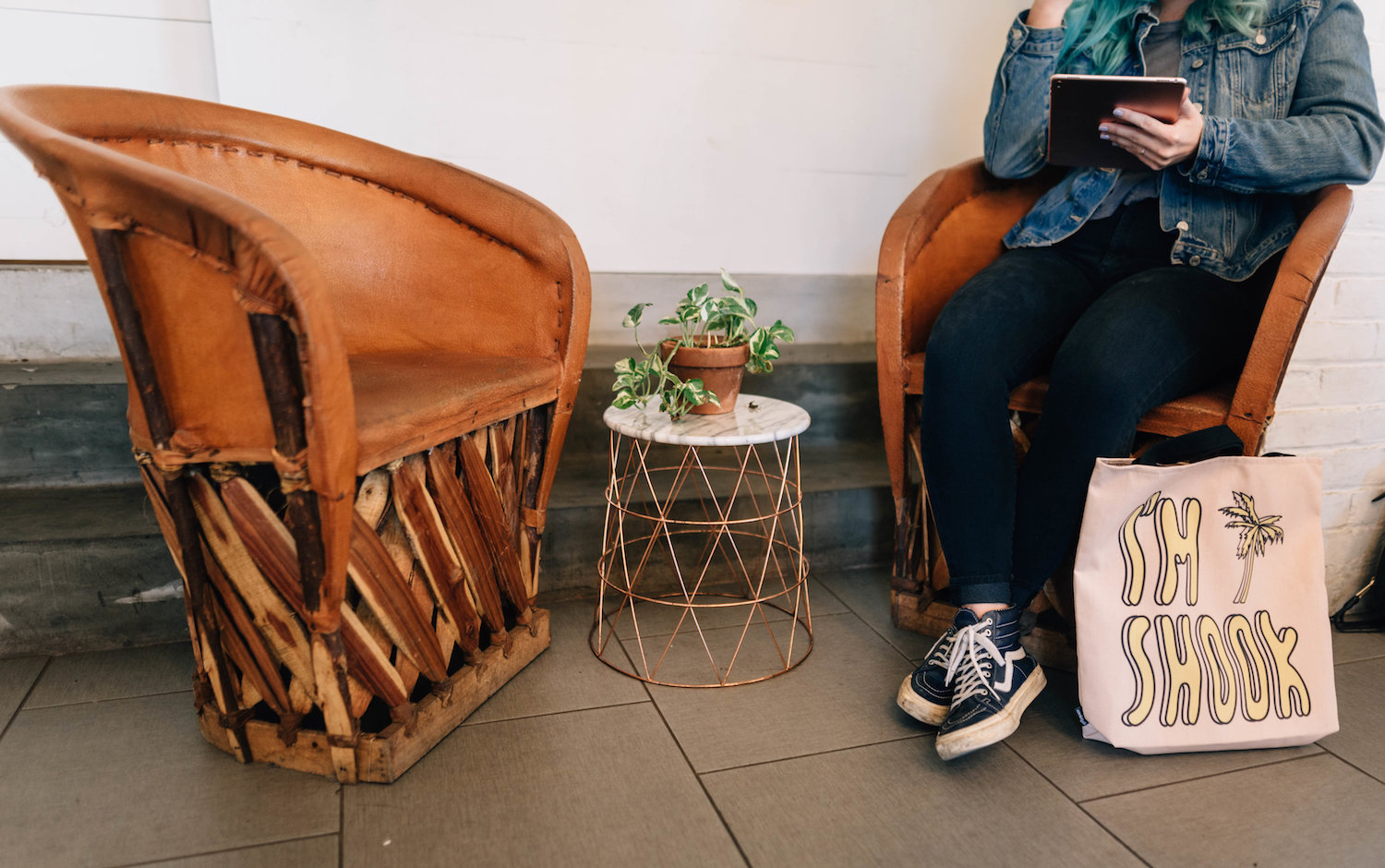 Do you listen to anything while you draw? If so, what are you listening to these days?
Yes! Lately I've been obsessed with SZA's latest album. I also like to listen to Haim, Mac Demarco, Tame Impala, the Neighbourhood, Frank Ocean, Drake…but lowkey I like to listen to John Mayer and Katy Perry when I'm feelin' a guilty pleasure lol.
Your tarot food cards are the BEST. Do you believe in magic and the supernatural?
Thank you! I am definitely intrigued by it! I'm a little bit of a skeptic but I find it so interesting that I want to know more about it all. I've learned a lot by people who reach out from the tarot reading community to talk to me about my work. It's really cool!
I also love your typography. How do you go about developing your own font?
Thank you so much! I recently branched outside of my comfort zone to incorporate type in my designs. I guess because I'm still a beginner, my type is a little messy but I think that's what gives it that quirk. I just messed around one day and I was happy with the result! Now I've been playing with loose hand-drawn type since to develop those skills.
What's next for you? Any fun projects you can tell us about?
Honestly every week is an adventure. I'm never quite sure what will come up but I'm always down for a challenge. I can say the Valley Cruise Press x S6 collab has opened my eyes to design some enamel pins, so I'm excited to see where that takes me!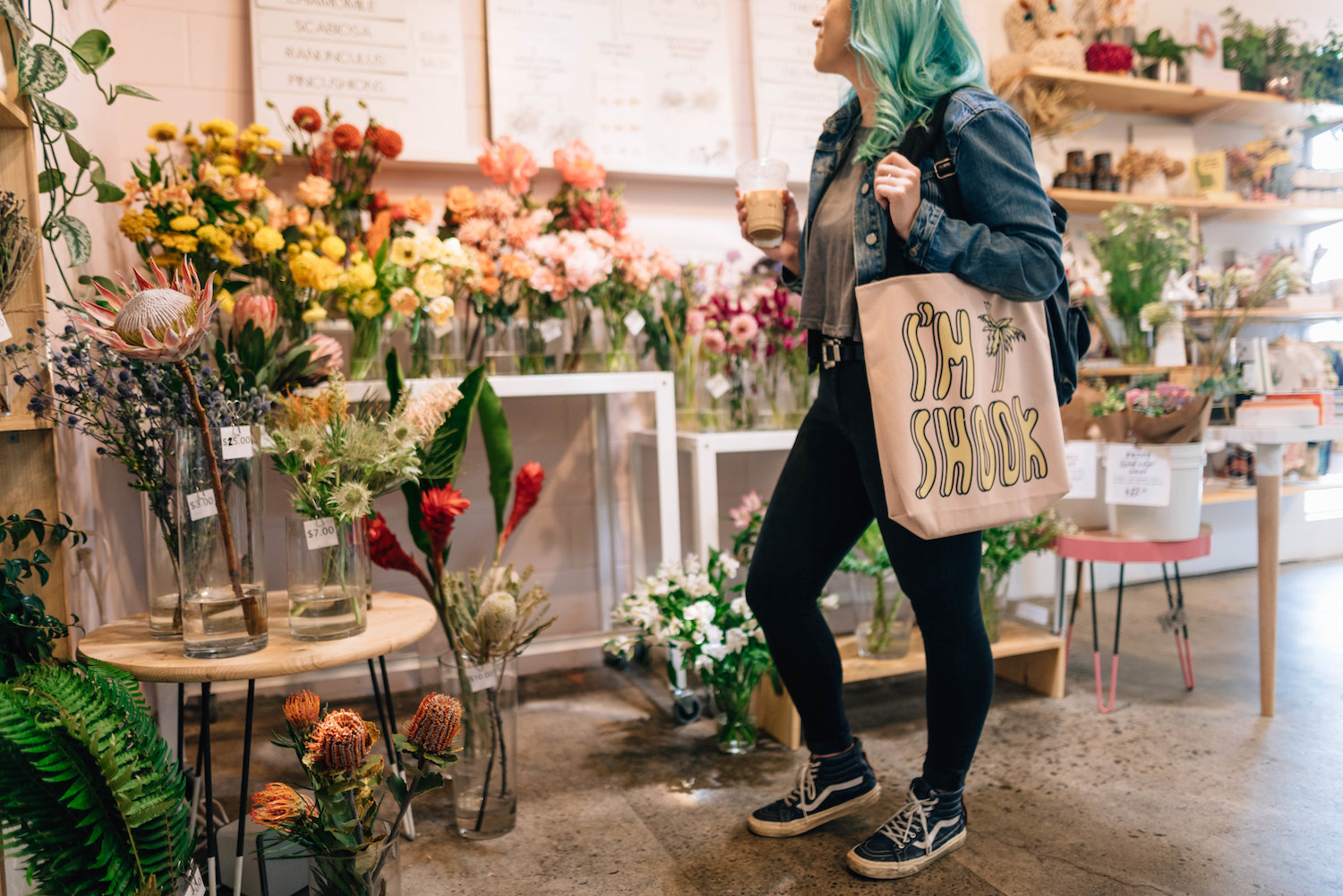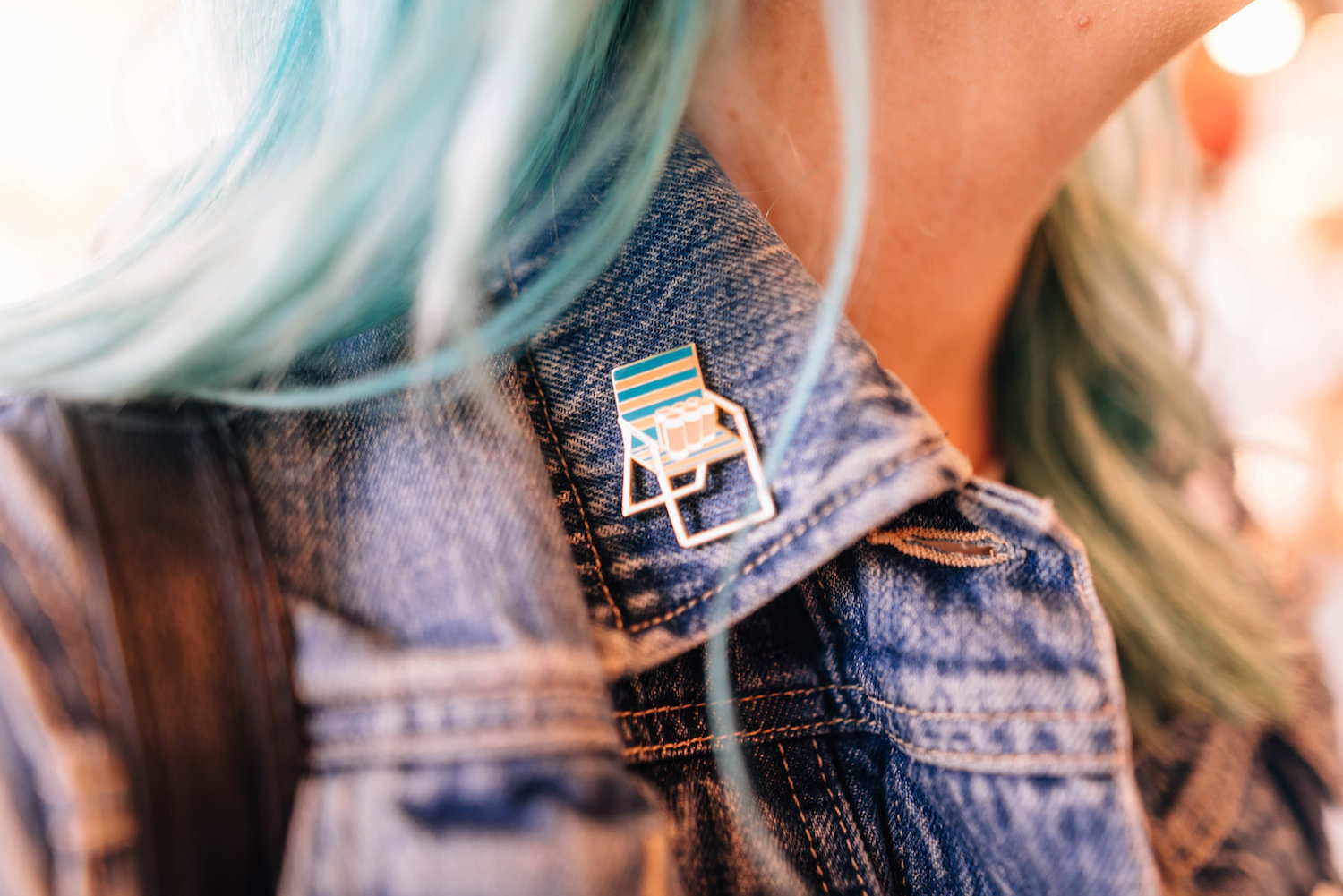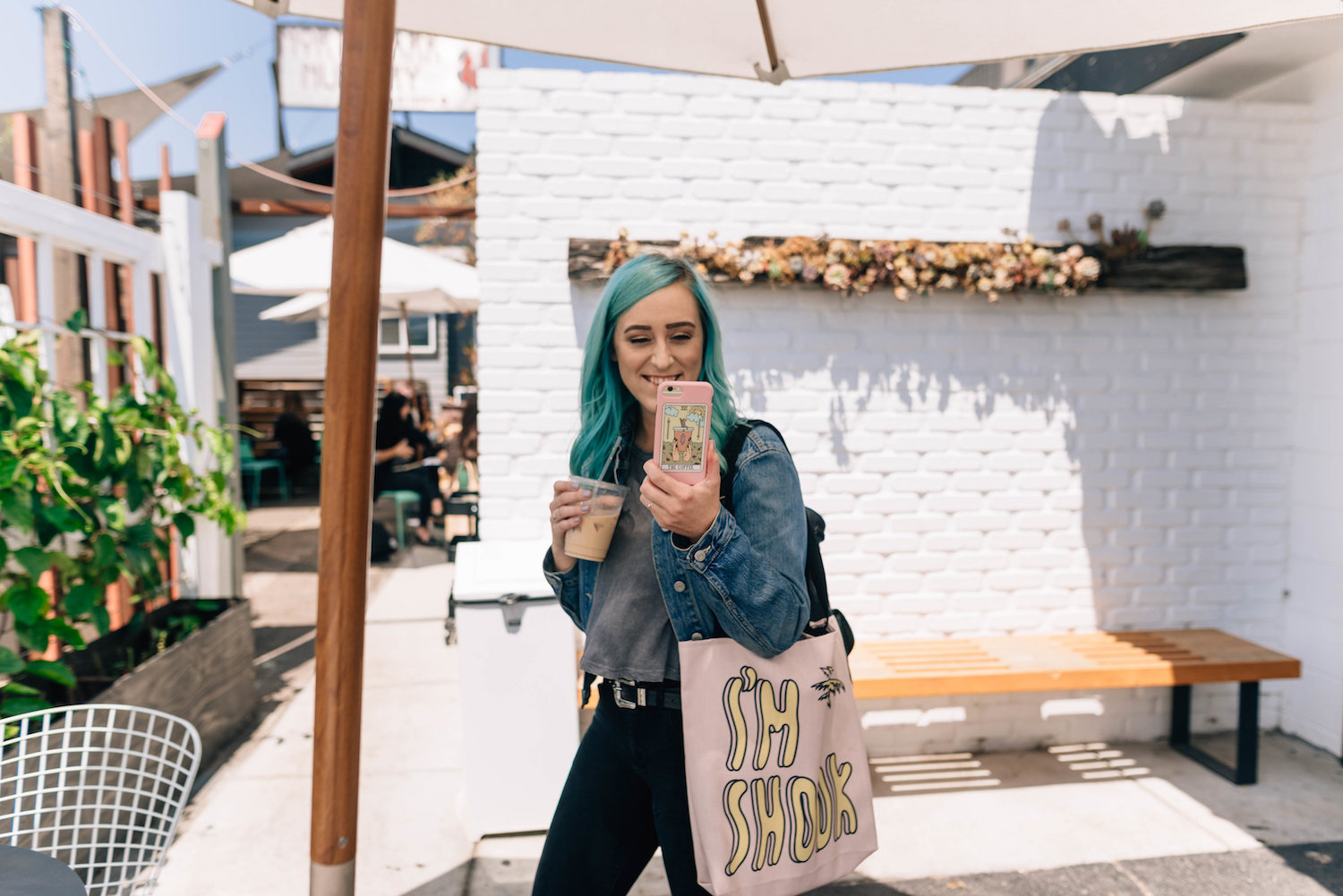 Love Is Love Is Love Biker Tank
Lovers Cannot See Canvas Print
Life's Questions Notebook