As someone who is truly passionate about sitting, my options just got a lot more appealing. I'm the person at the party, movie night, or random Japanese-inspired brunch, who is always volunteering to sit on the floor. Mostly because I'm too nice (YOU'RE WELCOME, FRIENDS) but also because there's something about posting up, legs crossed on the hardwood that makes you feel like a kid again. That is until you try to stand up and you realize you are not a kid, you are an adult who is gets "runner's knee" from sitting for too long. BUT today we're giving me, I mean YOU, the perfect solution: Floor Pillows.
Here's the 411:
They're available in both round and square, with a large and a small option
Their overstuffed cushioning keeps its shape for a softness without weird sagging
Amazing all-over print quality, incredibly bold and sharp designs
100% UV Coated Polyester outer, 100% Poly fill
A bar tack center stitch reinforces the fabric and increases the strength of the overall product
They're easy to spot clean with warm water and a mild detergent
Your dog will probably steal it from you
PSST artists! Head over to your shops right now and make sure to activate them. And just a little head's up: if you see any blank images, don't worry, they're there – all you have to do is refresh your page and after a few seconds they should appear. Be sure to double check so your customers can see this rad new addition to your shop! We're projecting these to be one of our top products in home decor, so start activating them in your shop ASAP! Also I highly recommend you order one for yourself: they will not disappoint your vibe or your butt.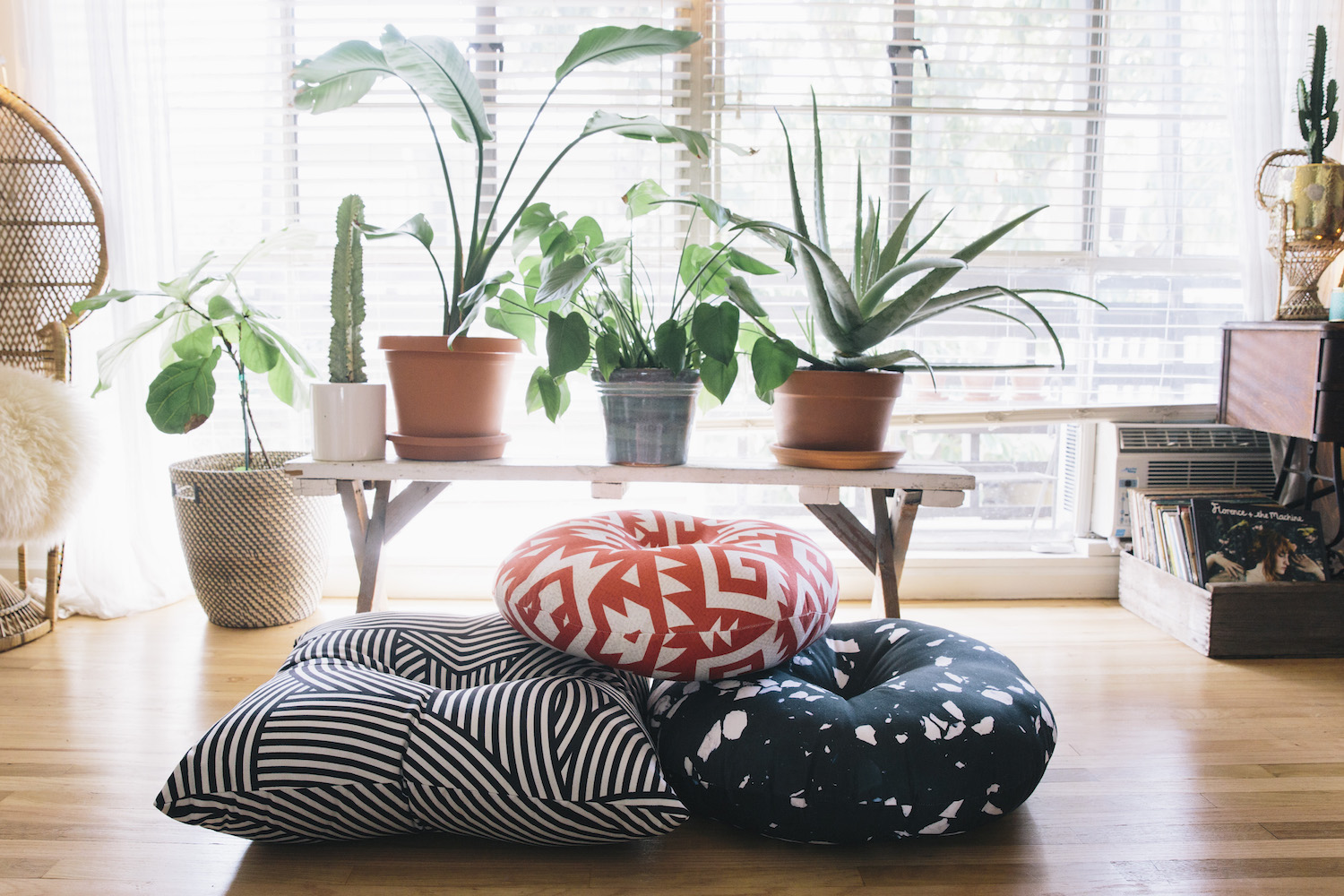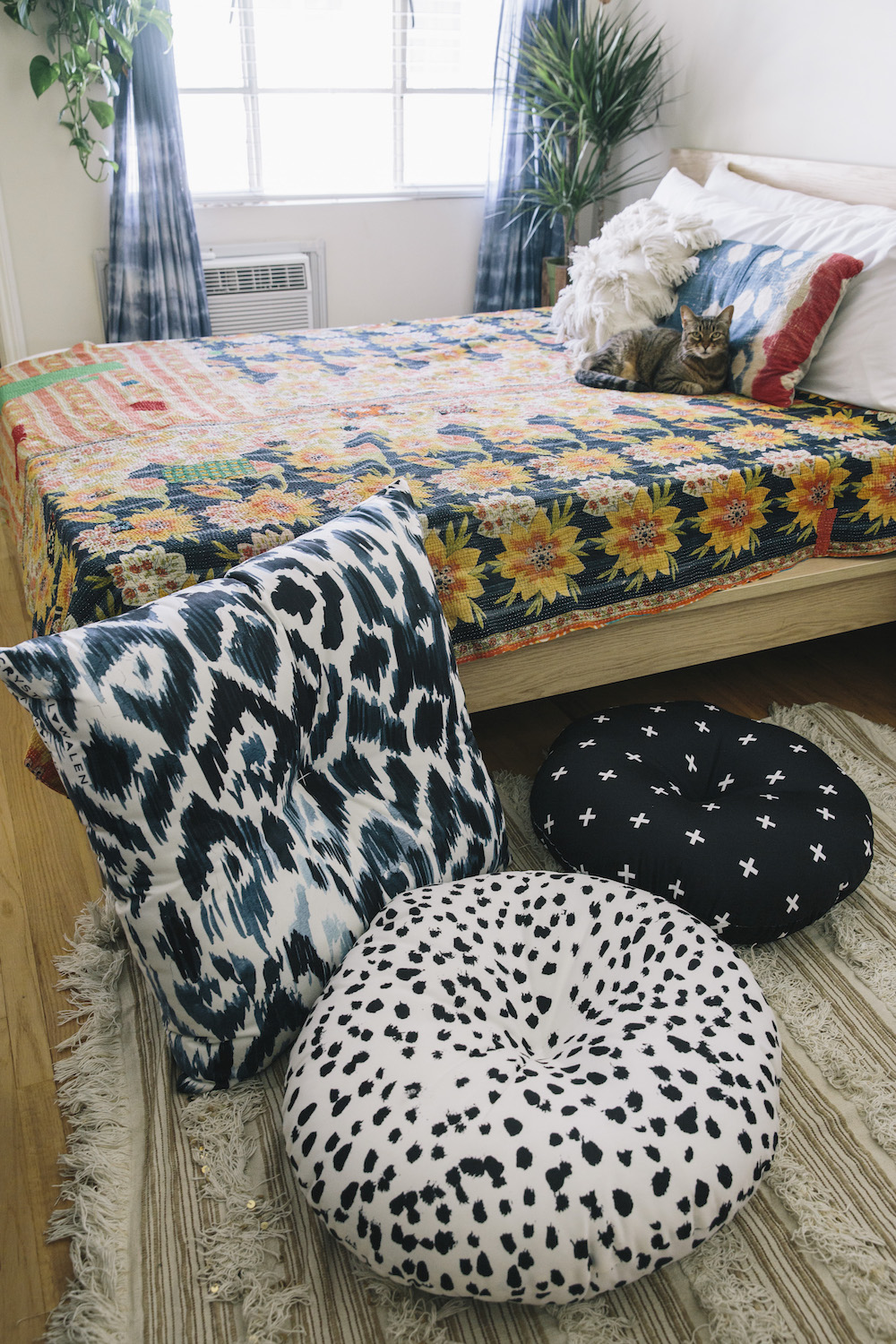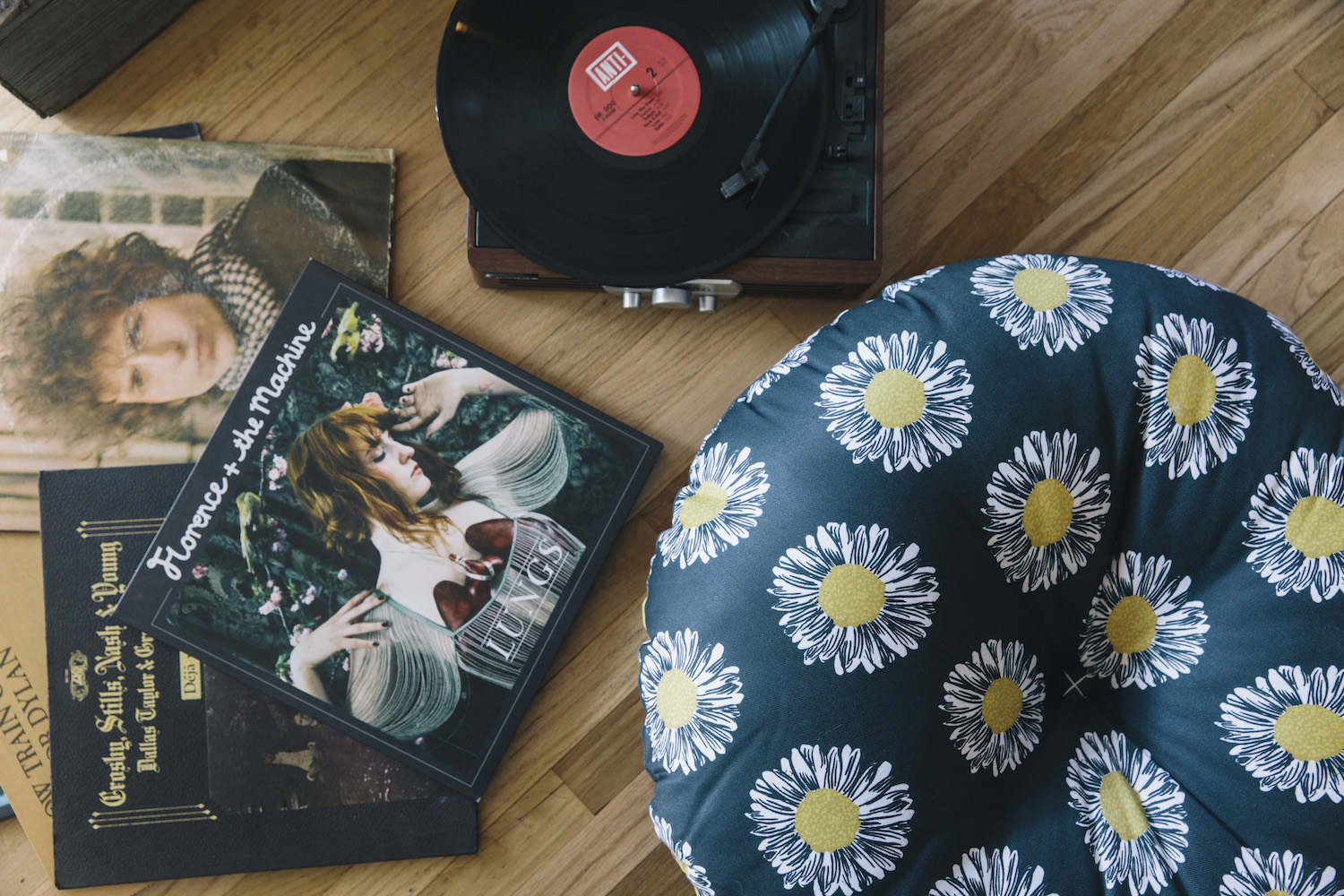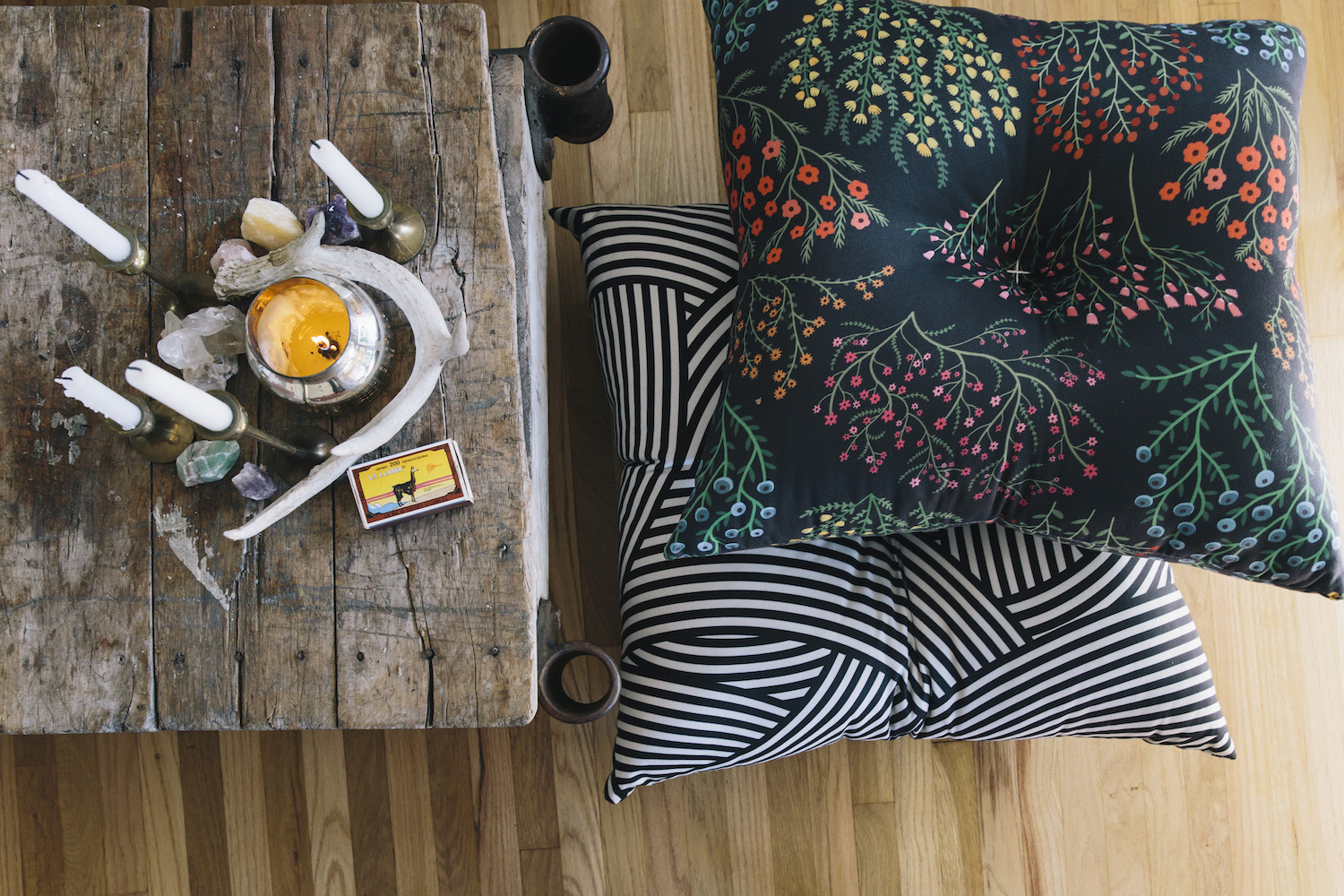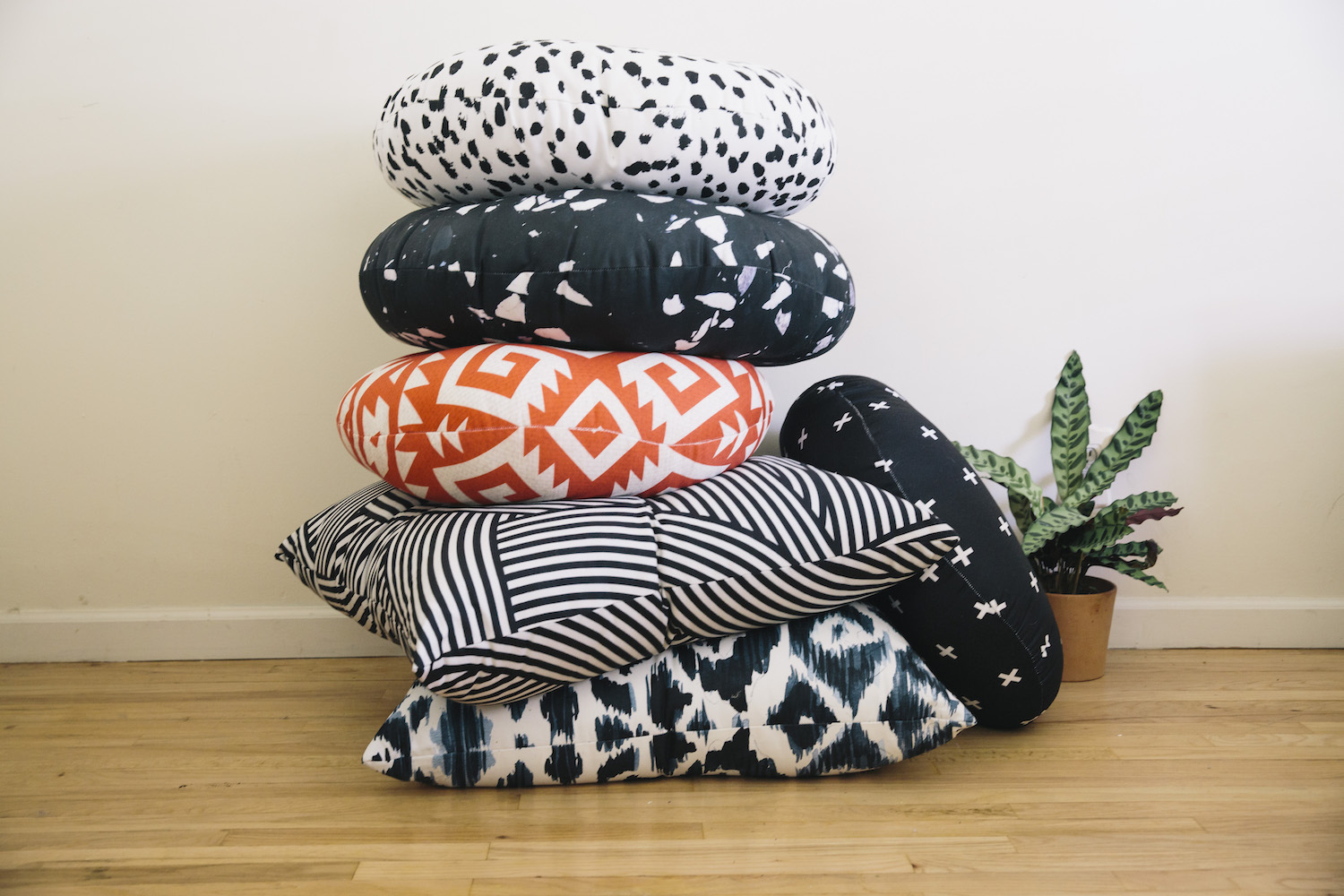 The Forbidden Orange Floor Pillow
782
Black Terrazzo Floor Pillow
79
by Patterns And Textures
$63.20
White Plus On Black Floor Pillow
922
Daisy Pattern Floor Pillow
77
Banana leaves Floor Pillow
311
mudcloth 7 Floor Pillow
64