I can't tell you how many notebooks I've considered close friends. They keep your secrets, never laugh at your scrawled caricatures, and gladly hold old photos, receipts and forgotten assignments. And, as an advocate for artistry, it was just a matter of time before the great catalyst for creativity, blank pages, were added to our collection. So while you're marking up and decking out the interior, we're making sure the exterior expresses your personality perfectly.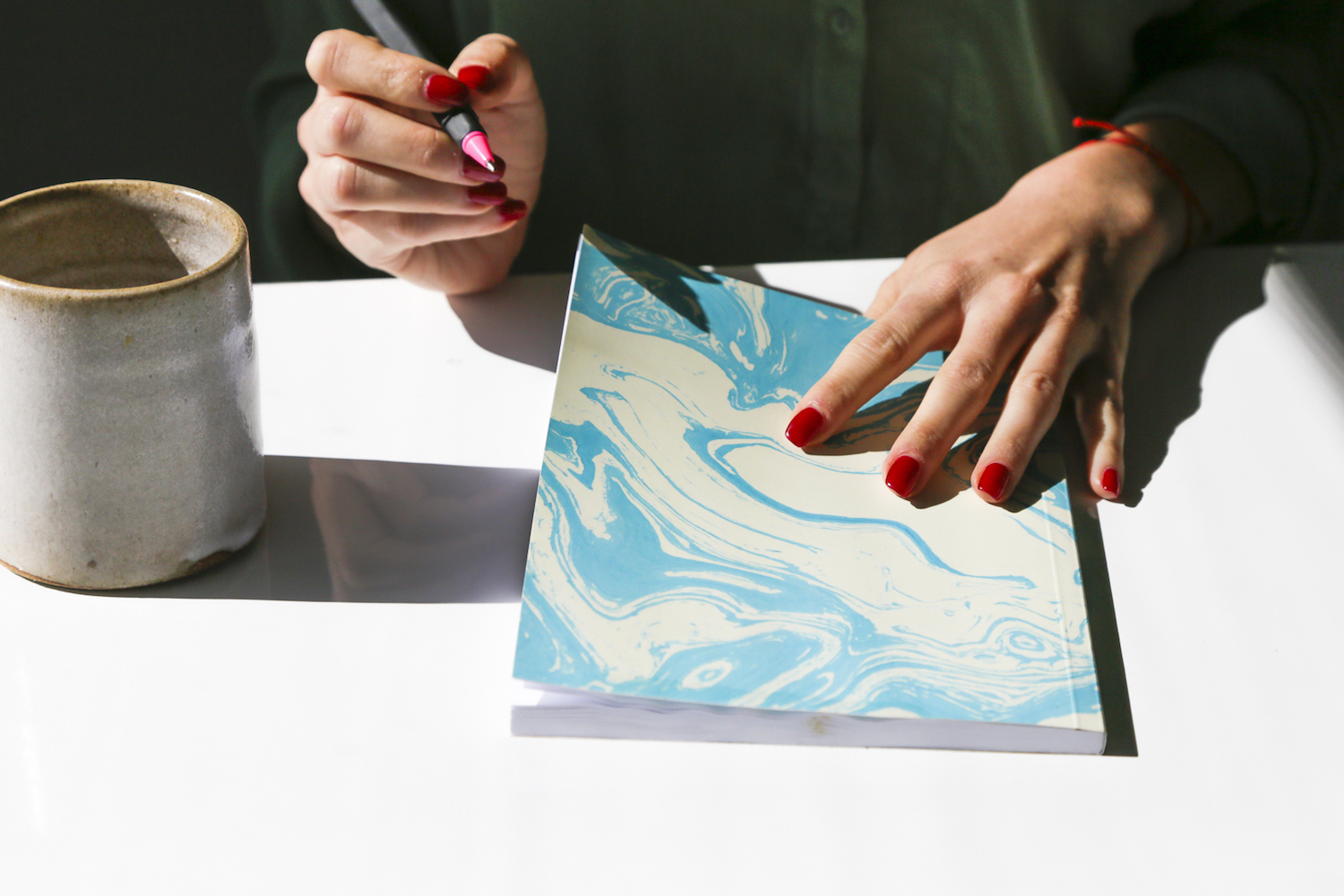 The anti-scuff laminate cover has a great matte texture that keeps designs looking crisp and clear (it also feels ridiculously smooth). Each notebook is 8 inches tall by 6 inches wide, so they're small enough to throw in almost any bag or backpack, but large enough that you don't have to write in teeny-tiny, Dickens-novel font. 
We've got lined and unlined versions for both your free-form and straight-laced needs. And all 52 pages are made of high quality 70lb paper, which just means it's thick without being stiff, and allows for minimal show-through even when you're using heavy ink. 
You can buy them individually or in sets of three if you want to match your friends (or just have a lot of thoughts). Check them out below!