If the thought of Thanksgiving dinner has you brainstorming canned responses to awkward, prying questions, there's a chiller way to celebrate this season: Friendsgiving.
Think about it: you get all the fun, food and booze of the traditional holiday surrounded by your besties, with (hopefully) none of the questionable political debates. It's a win-win for sure, which is why we asked photographer, creative director and lifestyle blogger Sara Toufali of Black & Blooms to share her tips for hosting a festive Friendsgiving. Check them out below!
As I'm sure many Angelenos will tell you, your friends really become your family in this city. So many of us are transplants from other places in the world, and Los Angeles is a wonderful melting pot because of it. I'm a New York native and with work schedules and airfares, it's not always possible for me to be with my parents and other family members for the holidays. That's why a few years ago I started hosting Friendsgiving, so my fellow LA transplant BFFs and I could experience a yummy holiday meal together.
These are the things I've learned are most important for a beautiful, fun-filled Friendsgiving: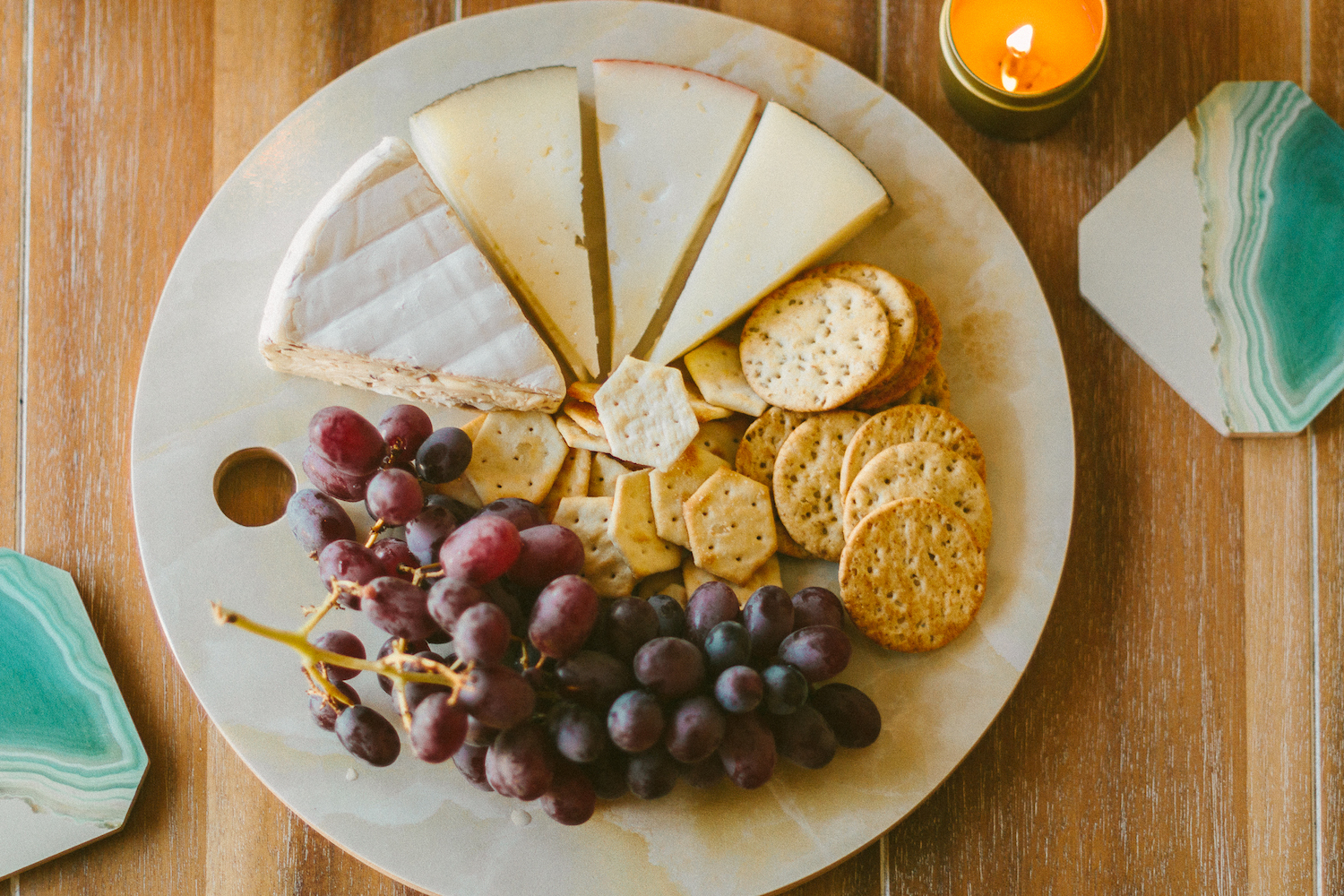 1. Food & Drinks
Be sure to set out nibbles for your friends to enjoy before dinner. A cutting board filled with cheese, crackers and fruit will keep everyone satisfied until dinner is served. Put together a beverage tray and include fresh filtered water in a pretty bottle, as well as some glasses – extra points for cute wicker holders! If you aren't big on cooking, ask your friends to each bring a dish to share. Potlucks are always fun and take the pressure off you to prepare a full meal. If your friends aren't cooks either, ask them to supply the alcohol for cocktails and then use a food delivery platform like Doordash or Postmates for yummy nomz from your fave restaurant.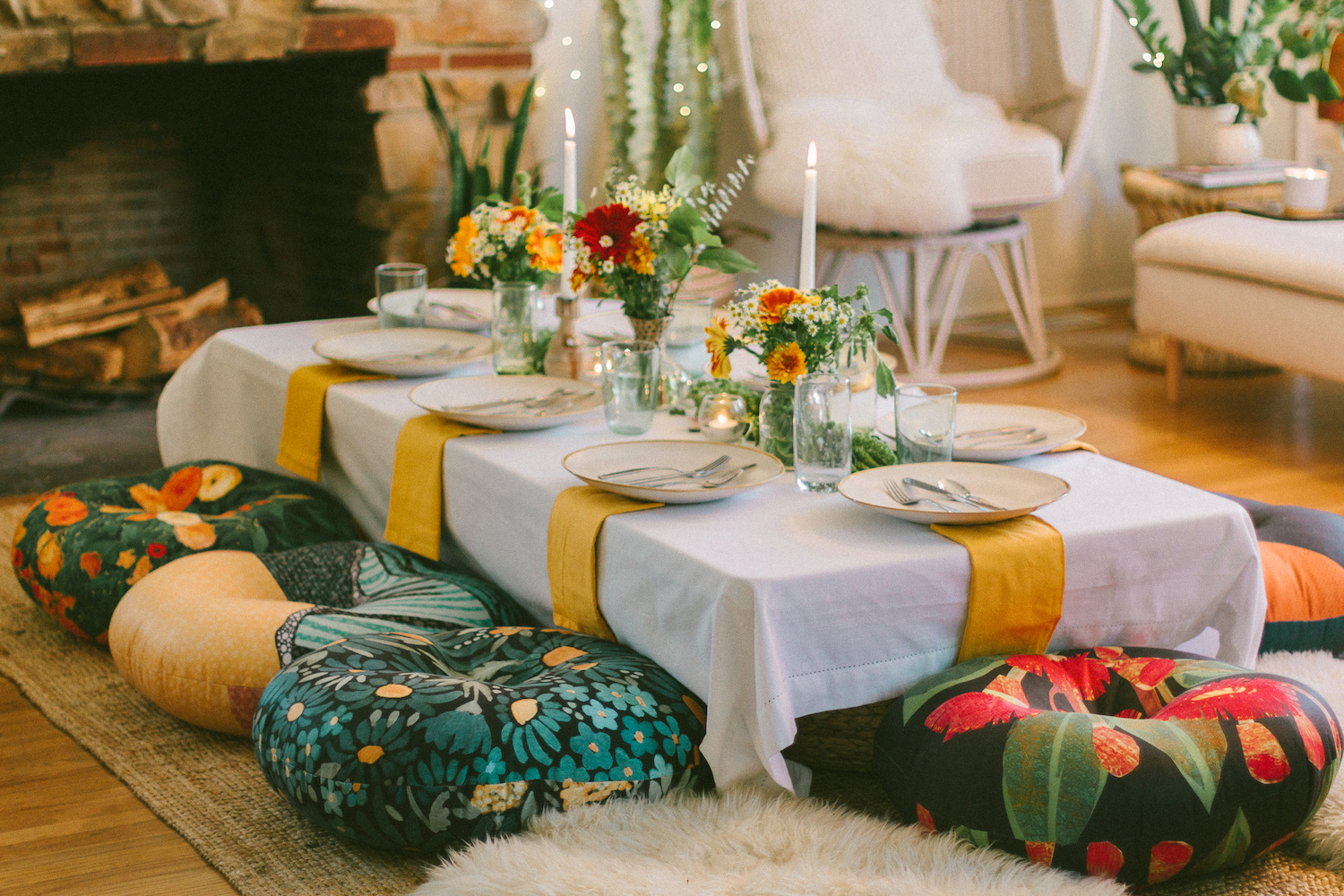 2. Seating
I didn't have a proper dining room at my old, tiny apartment, so previous Friendsgivings, we sat on the floor in the living room for dinner. This was my first year hosting in the new house, and even though I have a dining room now, I still made us sit on the floor – it's tradition at this point! It's also just a super fun change from regular ol' dining chairs. These floor pillows are not only gorge, they're also super comfy. I love the playful feel they bring to the table. Added bonus – they double as head pillows when you and your friends are laid out in a food coma by the end of the evening – ha!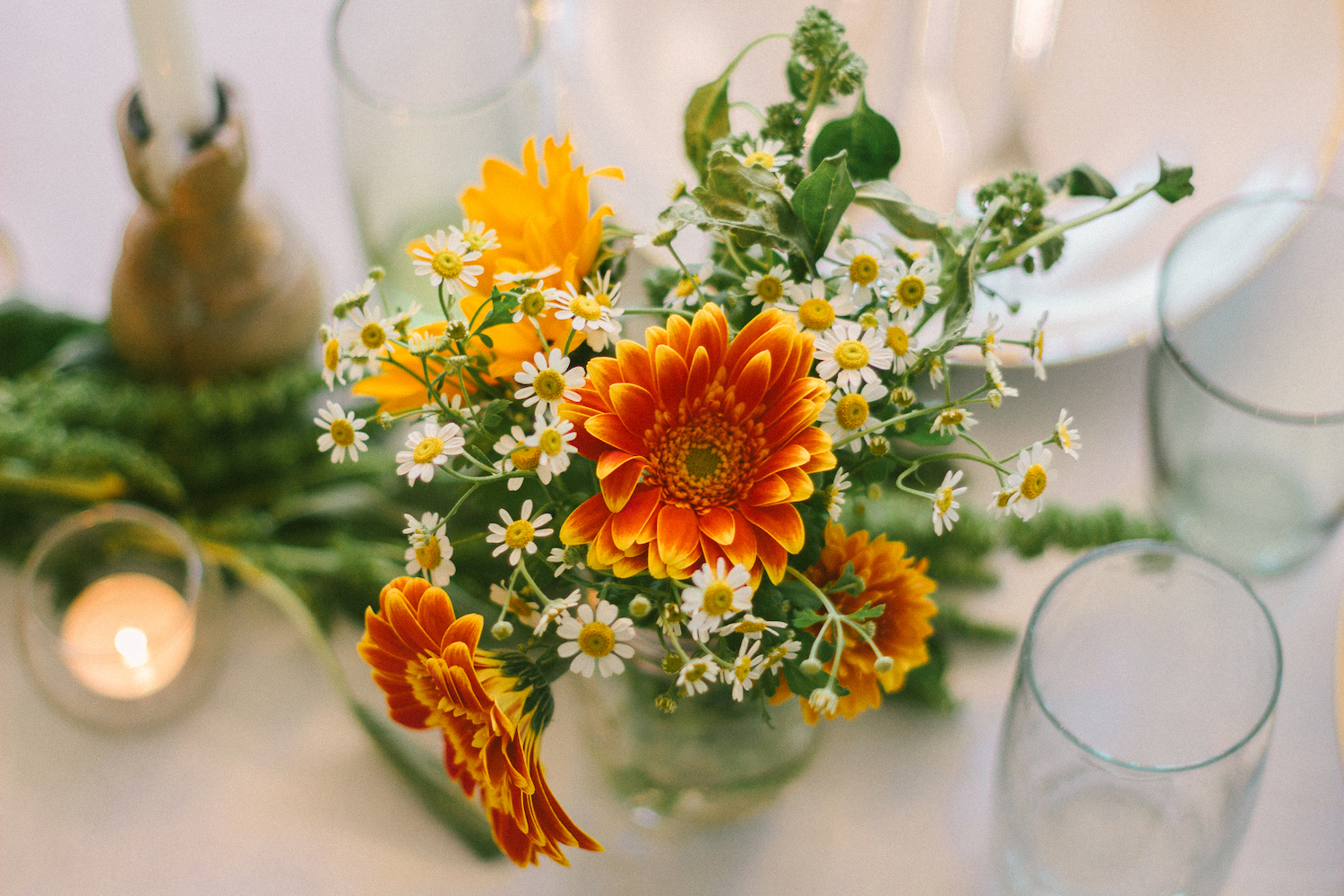 3. Florals
A tablescape isn't complete without a few floral centerpieces. No need to break the bank on expensive bouquets either. I arranged these bunches from simple, inexpensive grocery store flowers. Amaranthus, chamomile, eucalyptus, sunflowers and gerberas are the perf combo for an autumn themed get-together.
4. Lighting
There's nothing dreamier than candles and twinkly lights for a dinner party. Bust out your candlesticks, tea lights and votives! Throw a few firefly string lights around the room and hang globe string lights from your ceiling. Once the sun sets you'll be left with a warm, magical glow that all your friends will love.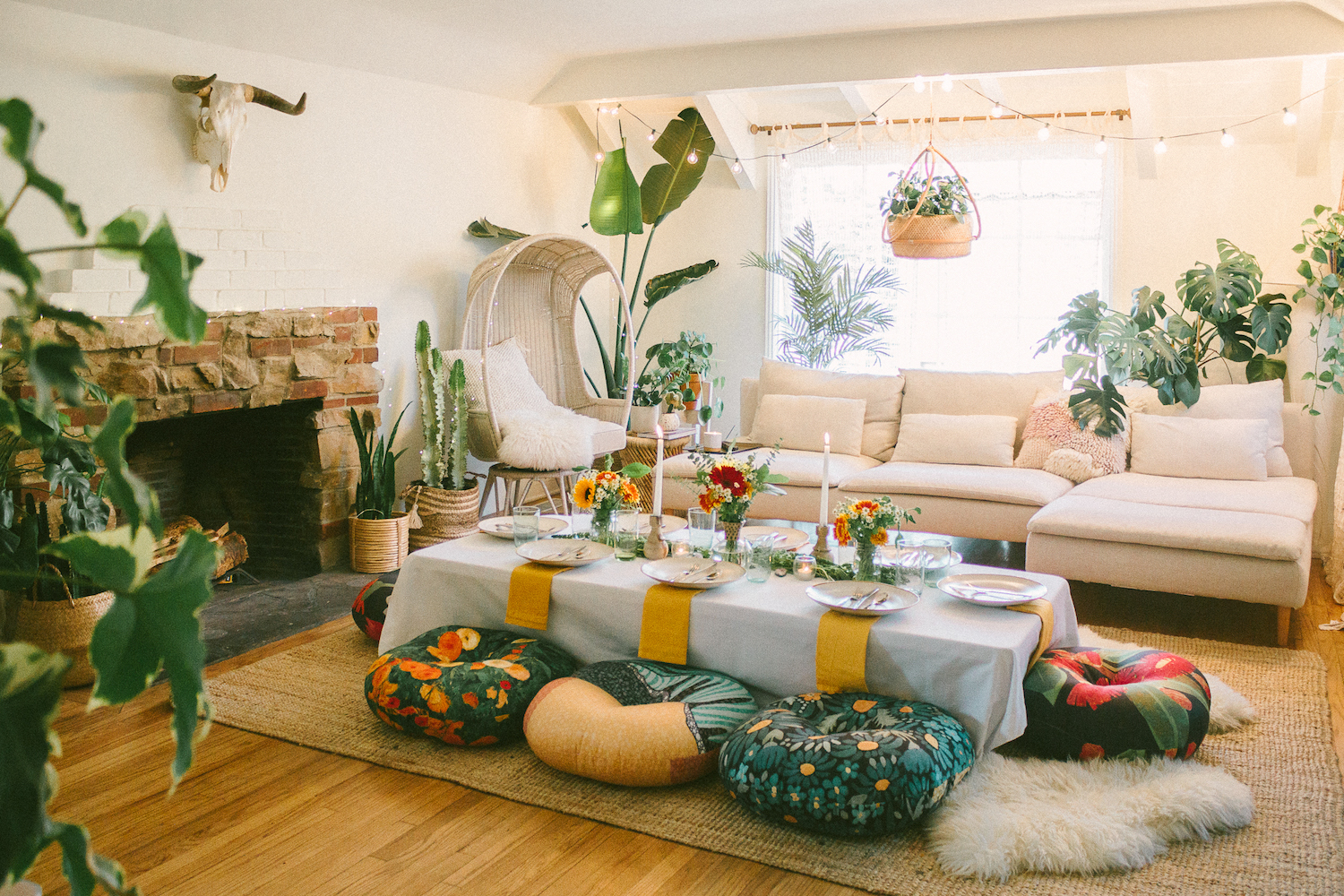 Watercolor . Chamomile field. 2 Floor Pillow
Australian Native Beauties Floor Pillow
Marigolds Floor Pillow
by Fine Earth Prints
$79.99
Flowering Gum Floor Pillow
Geode Turquoise + Cream Coasters
Mossy Woods Green Marble Serving Tray