Whether you're keeping your baby's gender a surprise or want to break from the traditional pink or blue route, there are so many reasons to opt for a gender neutral nursery look.
More and more parents-to-be are embracing this trend, shedding frills in favor of good design. The best part? Your nursery will actually go with the rest of your house, meaning you can create a space that is chic but still full of that childlike wonder you wish your little one to experience. Here, we put together some tips for decorating a gender neutral nursery without sacrificing style.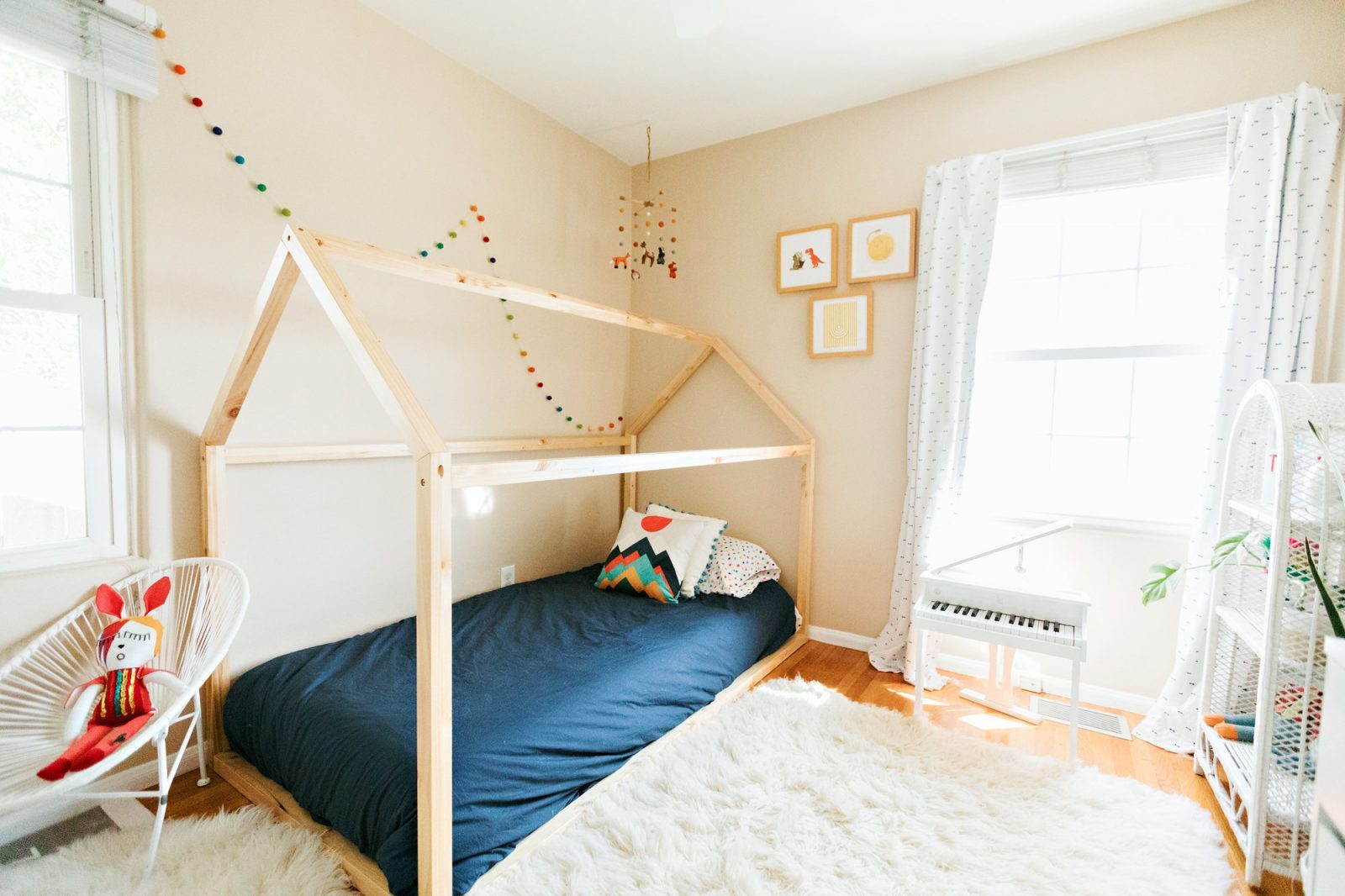 1. Start With a Clean Slate
The first step in decorating a gender neutral nursery is to, well, keep it neutral. We're talking colors here. You'll want to steer away from dominant pink and blue tones and instead embrace soft, muted shades. Beige, cream, white and gray are all excellent backdrops when it comes to completely overhauling a space because they go with everything. And don't worry, your space will look anything but basic and boring once you add in pops of color with your decor and accent pieces.
we are all made of stars Wall Tapestry
Coit Pattern 75 Wall Clock
Striped Wall Tapestry
by Marina_Demidova
$85.99
Wildflower Fawn Wall Clock
Palm Leaf Wall Tapestry
by Alice Rebecca Potter
$85.99
Hand-drawn diamond pattern Blackout Curtain
Block Print Wall Tapestry
by thealchemyofdesign
$85.99
Marshland Blackout Curtain
by Heather Dutton
$119.00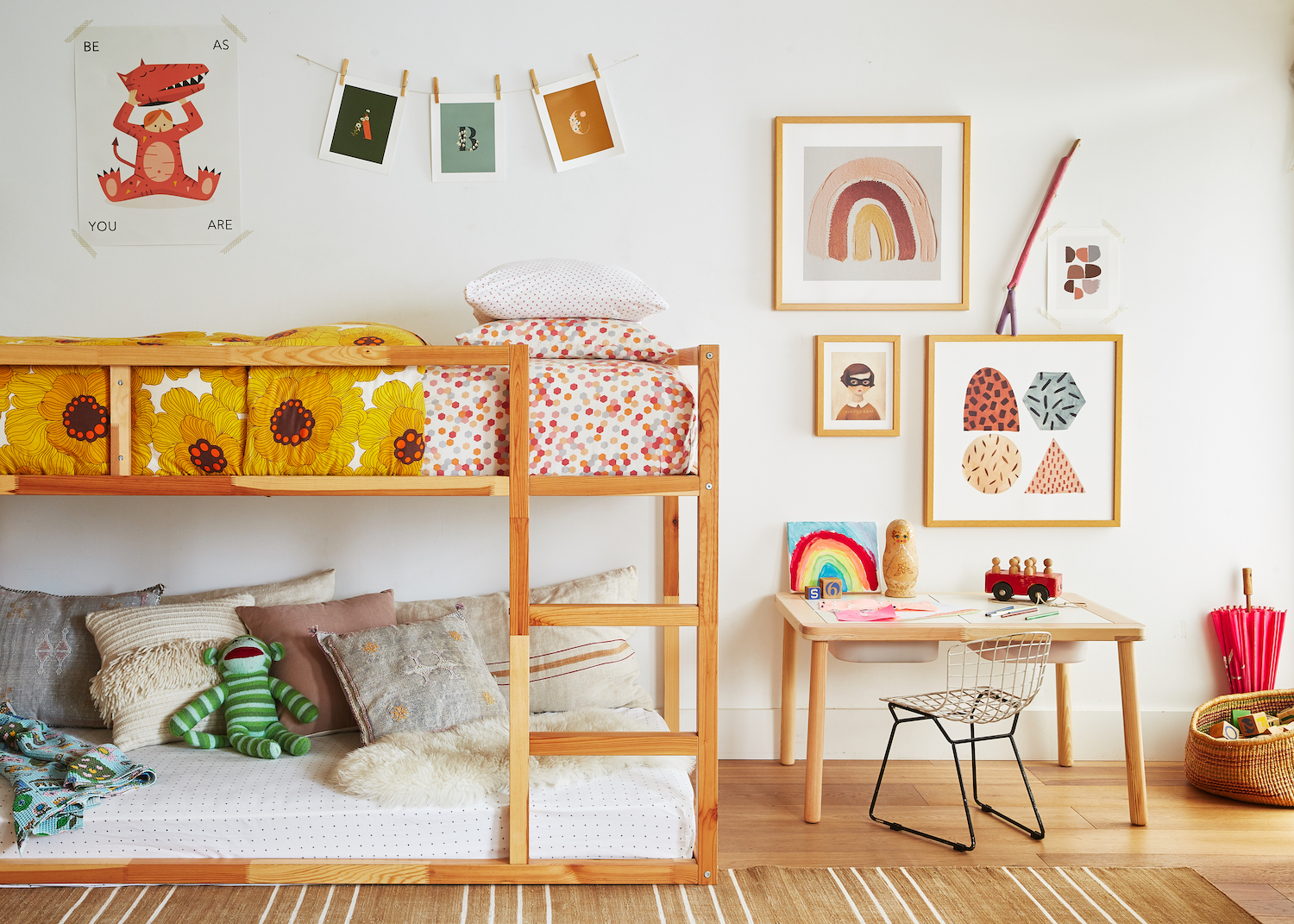 2. Set the Scene
One easy way to tie your room together is to choose a broad theme that you can bring to life with wall art, window curtains and all the finishing touches. Since we're rethinking the wheel here, we recommend animals for their cute factor, typography for an effortless (and educational!) feel or Scandinavian-inspired abstracts for those who want their child to appreciate the finer things in life. If you're still unsure of what to pick, try mixing elements from different themes or settling on a specific color palette instead, which will open up your options AND can prove to be beneficial for your little one's development. 
Vintage rainbow painting Framed Art Print
Kitten Bandit Framed Art Print
by emilywinfieldmartinart
$69.99
Gumdrop Sprinkles Framed Art Print
by Chachi Loves Design
$52.99
B for Bellflower Art Print
Caturday Puma Art Print
by Belette Le Pink
$23.99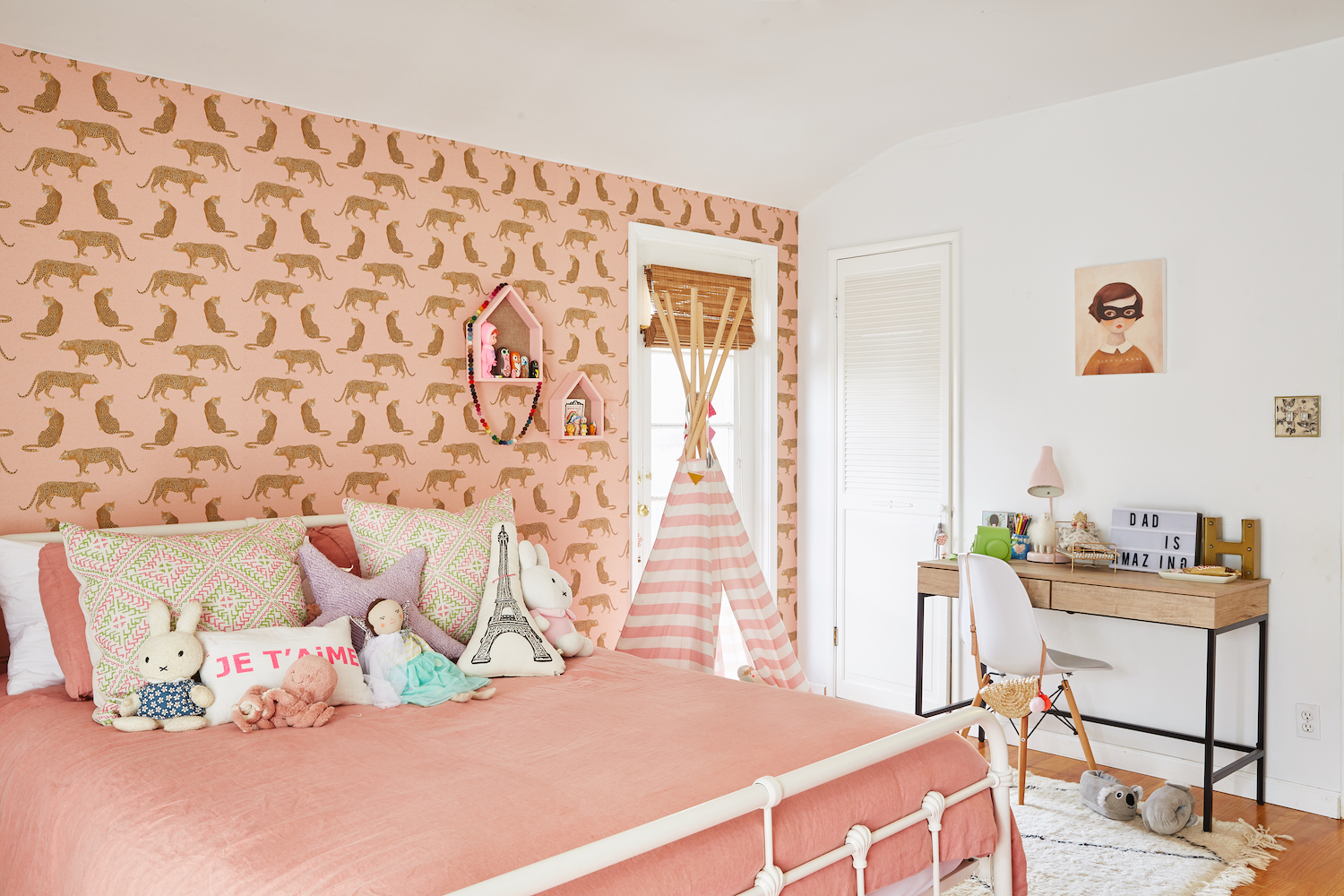 3. Play With Patterns
Patterns are a refreshing way to add some energy into your space without committing to a traditional nursery look. Embrace the removable aspect of wall murals and wallpaper that will give you all the bright colors and fun prints when and where you need them. (Pro tip: Our wallpaper isn't good for just walls – it makes great contact paper for drawers and can be used to spruce up doorways). These accents also super easy to swap out with the seasons, your mood or your child's ever-changing obsessions. Trust us, you won't regret going for the removable look when your kid loves horses one day and outer space the next.
sunset leopards Wallpaper
Green Botanical Damask Wallpaper
by Samantha Dolan
$129.00
Star Pattern Color Wallpaper
by Evelyne van den Broek
$129.00
Terrazzo Pattern II. Wall Mural
Oranges Pattern Wall Mural
Coloful Sea Urchins 2 Wall Mural
Raising the flags Wall Mural
4. Think Outside the Box
Gallery walls aren't just reserved for your living room and can be way more interesting to your little one than a singular, larger work of art. As with the room's theme, curate your picks focusing on one or two interests or colors, or go wild and choose whatever speaks to you. The options are endless, but to keep things from looking too serious, we recommend you switch up print types, sizes and frame colors and give each piece a little breathing room. And whichever route you take, pick pieces that you can see fitting in with the rest of your home once your kid outgrows the nursery. A win-win!
Floral Magic Framed Art Print
by Alisa Galitsyna
$101.99
You Make Me Happy Framed Art Print
Abstract-painting Art Print
Leaves Canvas Print
by Rhianna Marie Chan
$104.99
Moth Species Framed Art Print
by Ambers Textiles
$59.99
Baby Rabbt with Flower Crown Art Print
by Amy Peterson Art Studio
$18.99
Baby Raccoon with Flower Crown Art Print
by Amy Peterson Art Studio
$29.99