We can't stop thinking about our new floor pillows. They're gorgeous, versatile, and cozy, which are basically the three things I want in a man. While I can think of a million ways to use these little guys (THE PILLOWS not the boyfriend, come on) we thought we'd give you some quick ideas to get your inspiration flowing. Annie Armstrong of Best Day Ever floral design wrangled some of her best gals to show us how to have some on-the-floor fun and to reveal just how adaptable these pillows can be.
1. Trade in your local cafe to host a living-room brunch.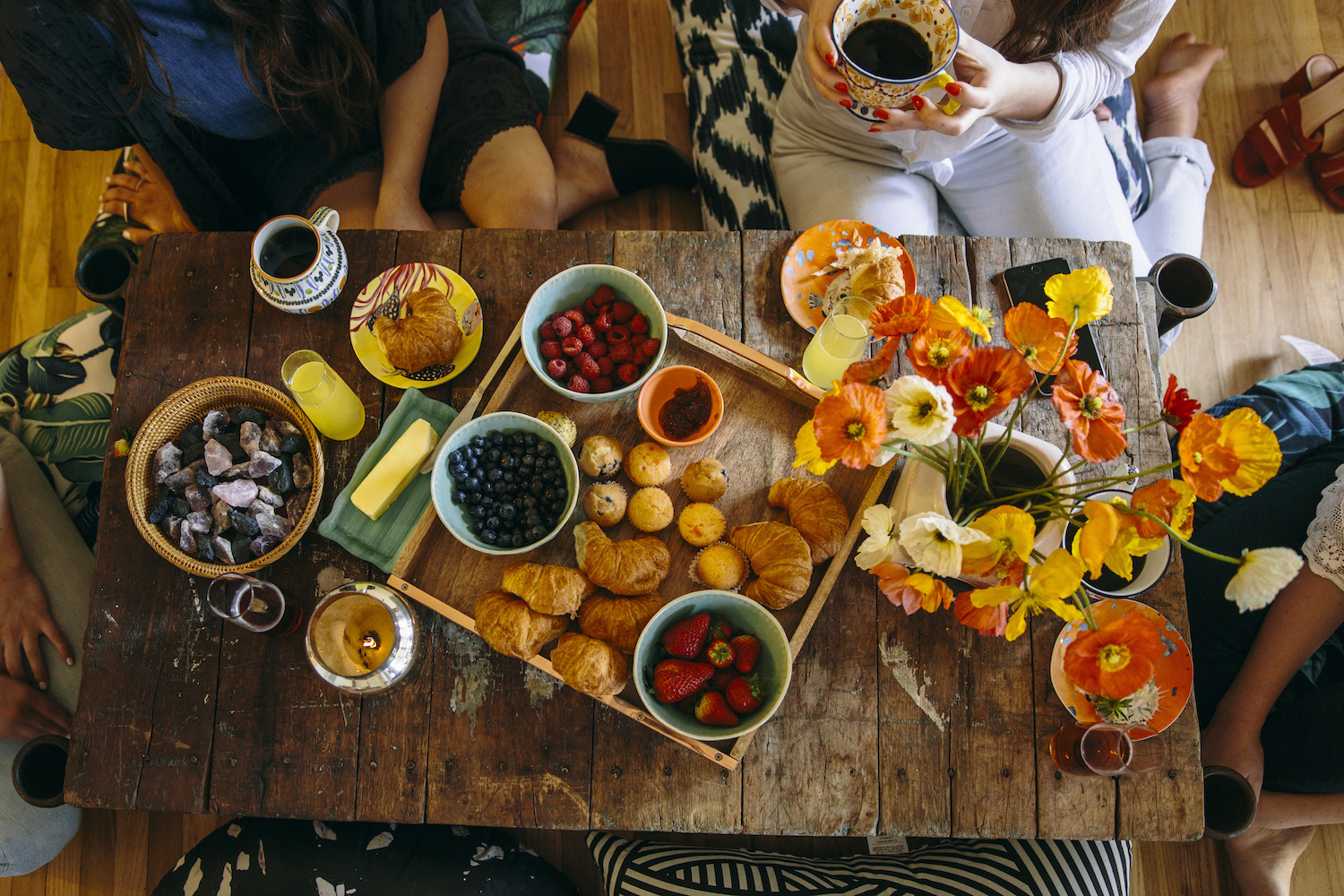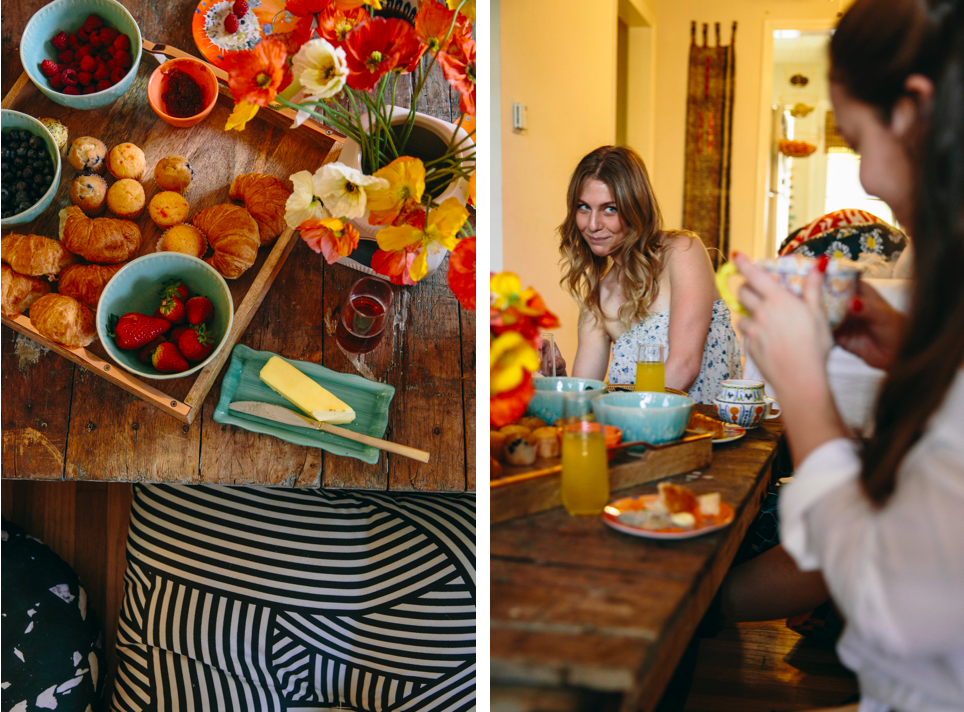 Always a Saturday classic, a brunch invite is the easiest way to get all of your friends in one room. What else are croissants good for if not the great weekend unifier? And if you want to have a gathering that's larger than your kitchen table, our floor pillows will gladly step in. In fact, you'll probably just ditch the chairs altogether; pillows feel more like your bed anyways.
2. Whine, Wine and Paint.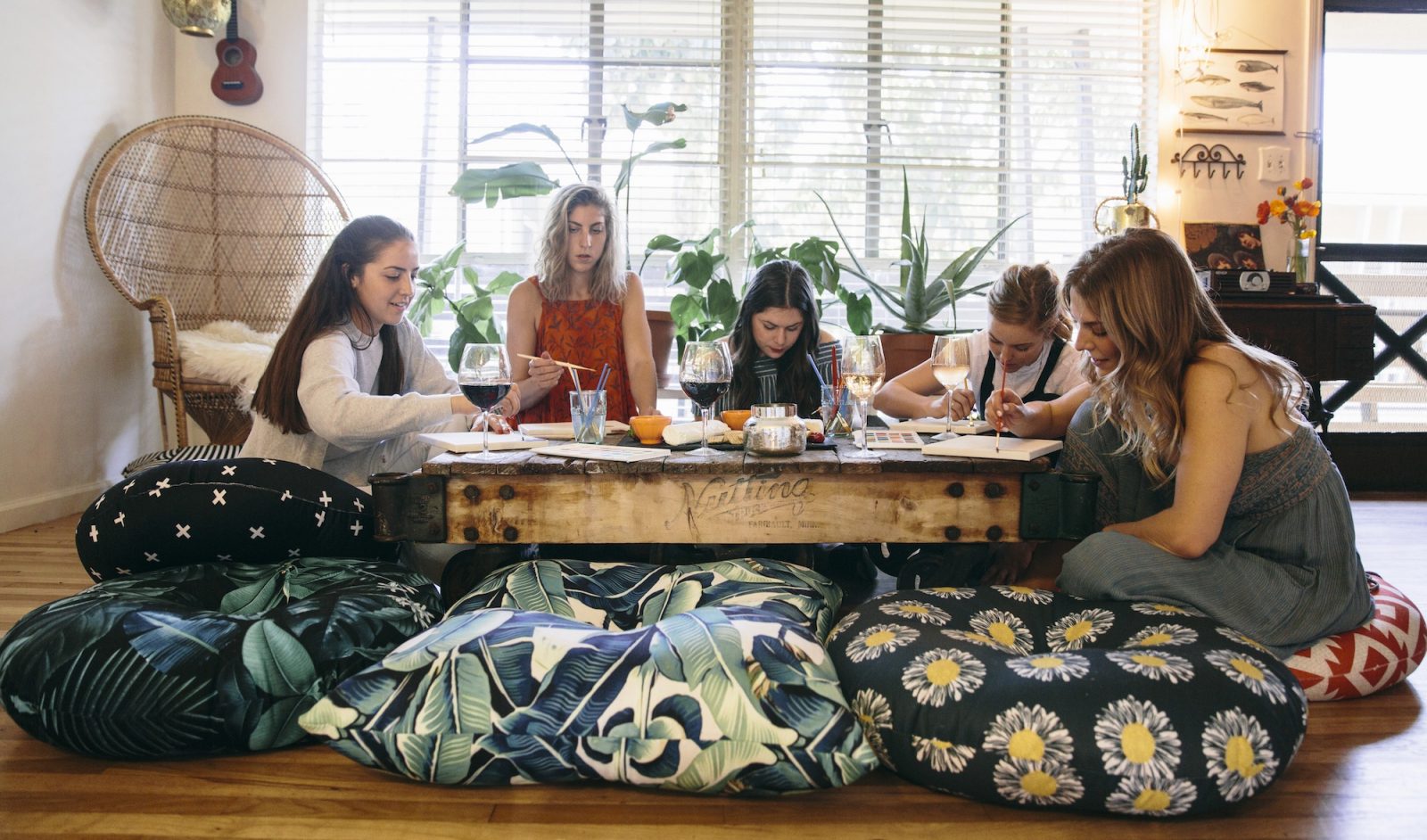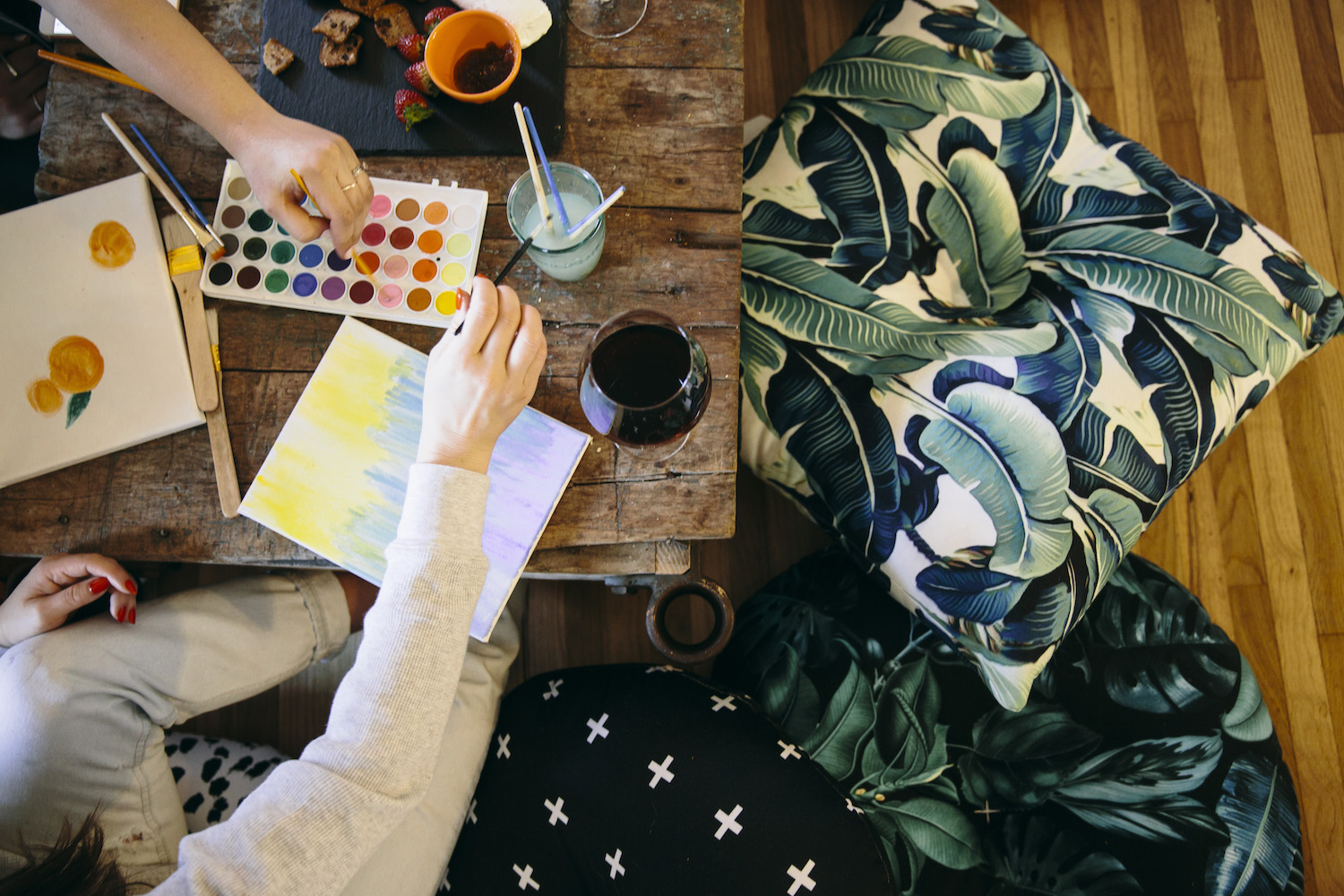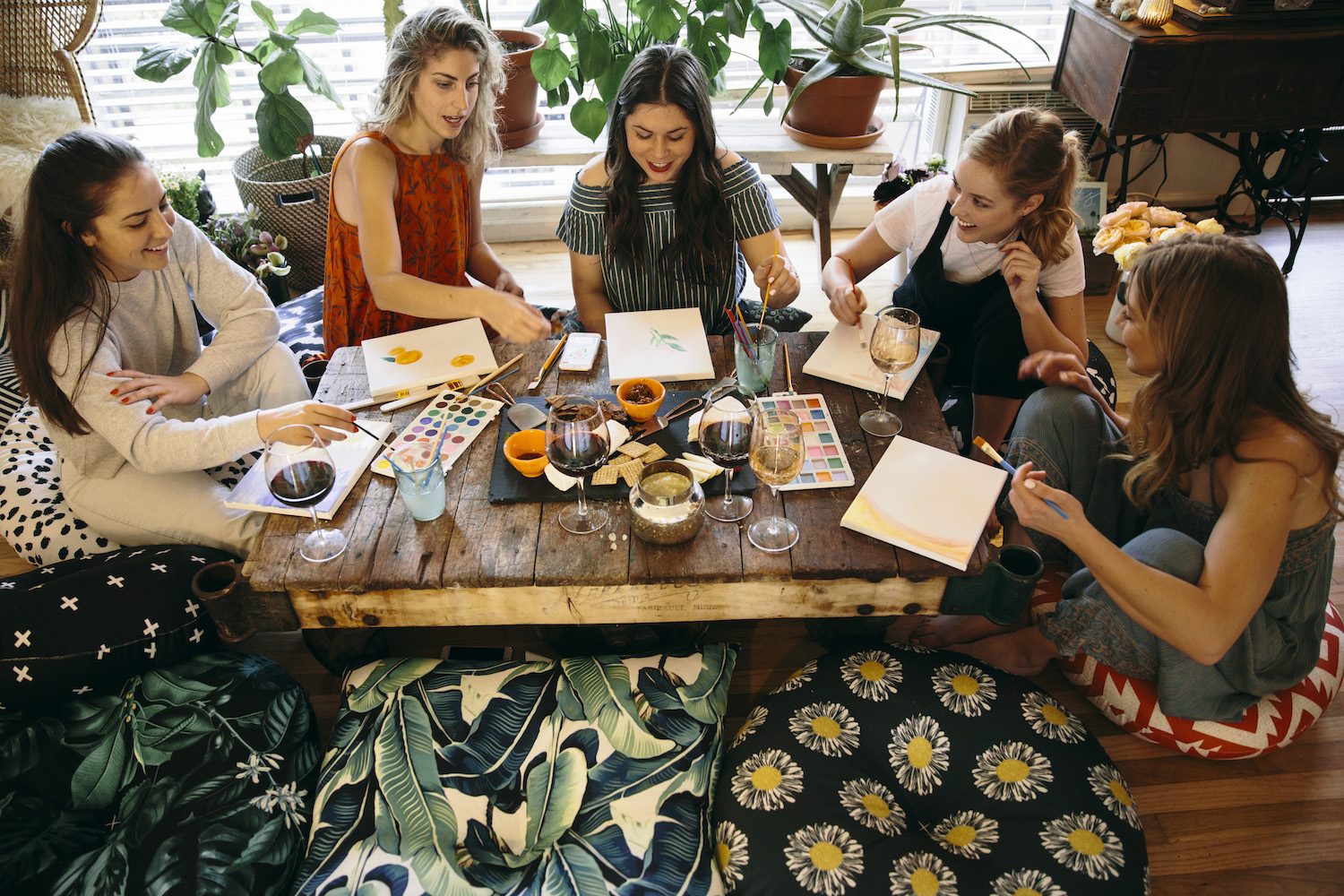 I think 90% of bachelorette parties involve some kind of paint + wine combo, a match made in hot mess heaven. But no one has to be tying the knot for you to turn your own space into Chardonnay and Arte or whatever boozy storefront graces your town. Just grab some canvases and watercolors from your local art supply store (or that trusty Internet Age General Store, Amazon) and if I have to tell you where to buy wine, perhaps you should stick to ginger ale for this one. 
3. Set up a craft-ernoon for you and your friends.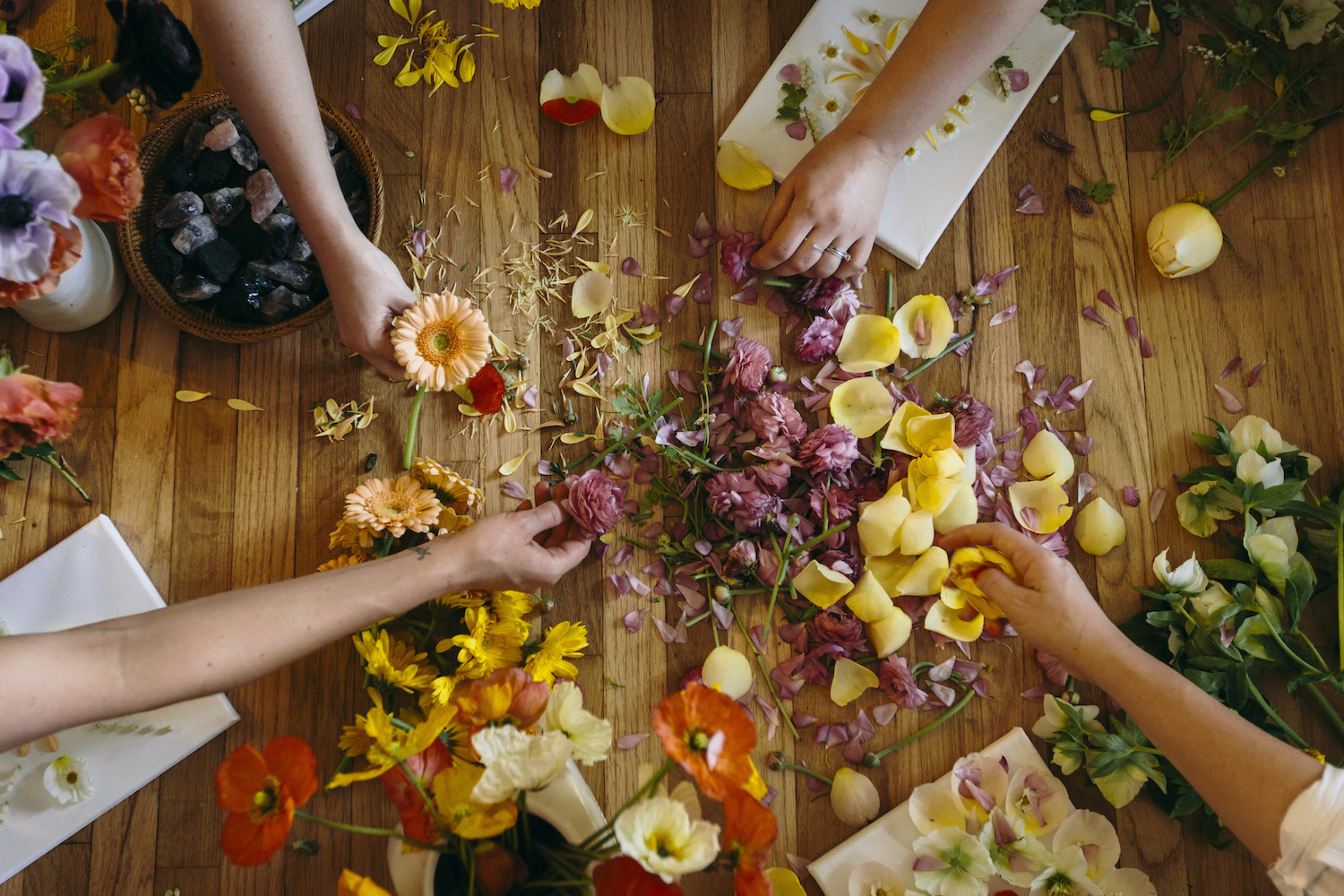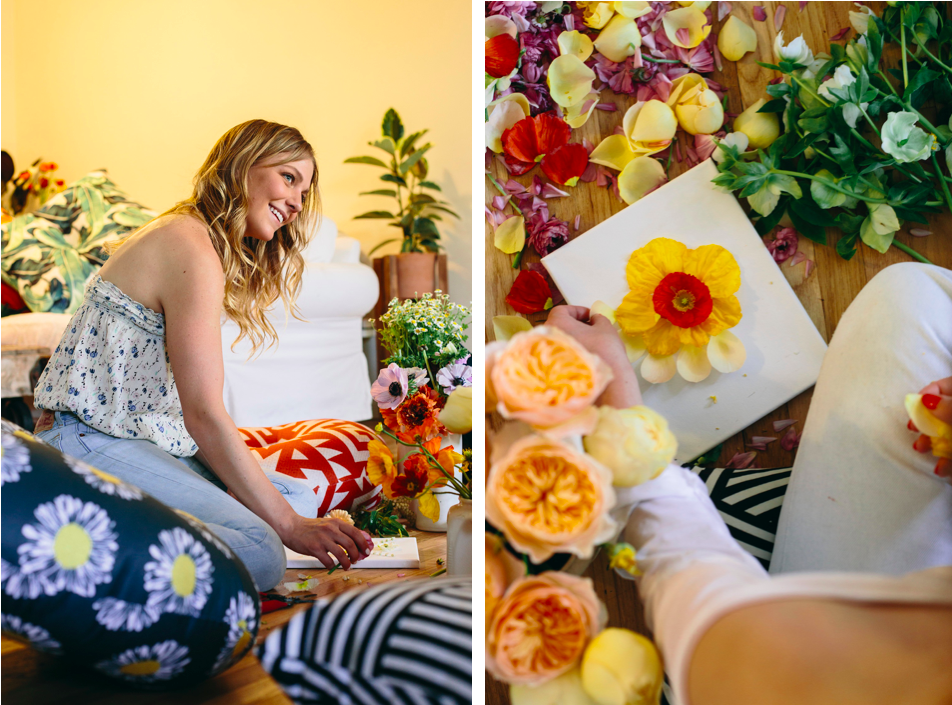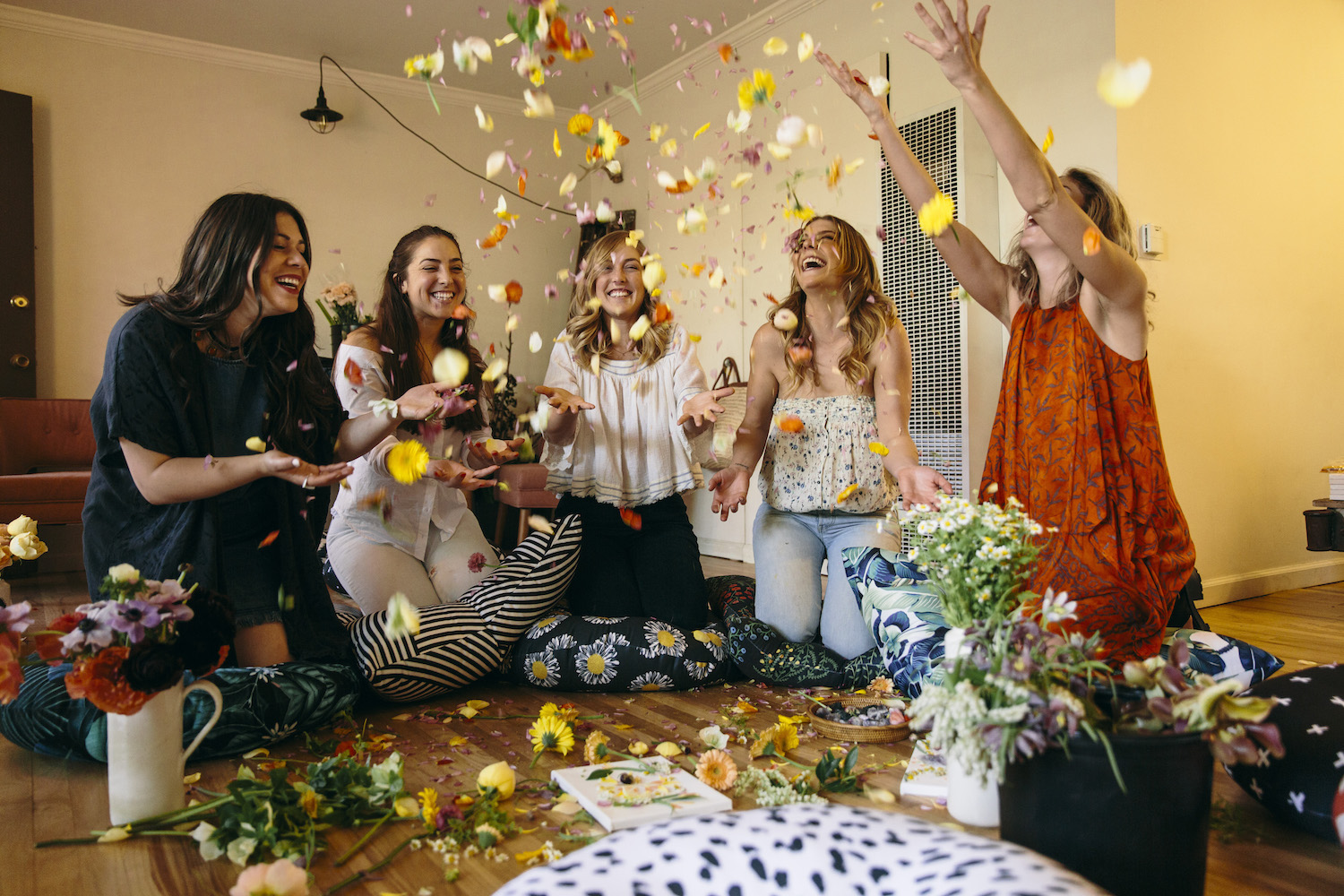 Cease the echoes of "what do you want to do?" and get creative by hosting a day of crating with your most tactile friends.  Pick something you've been wanting to try, DIY, or whatever's in season, like these floral pieces of art that will be beautiful even once dried. And our floor pillows allow everyone to spread out and claim their own space and creativity. 
4. Take your movie night to the next level of comfort.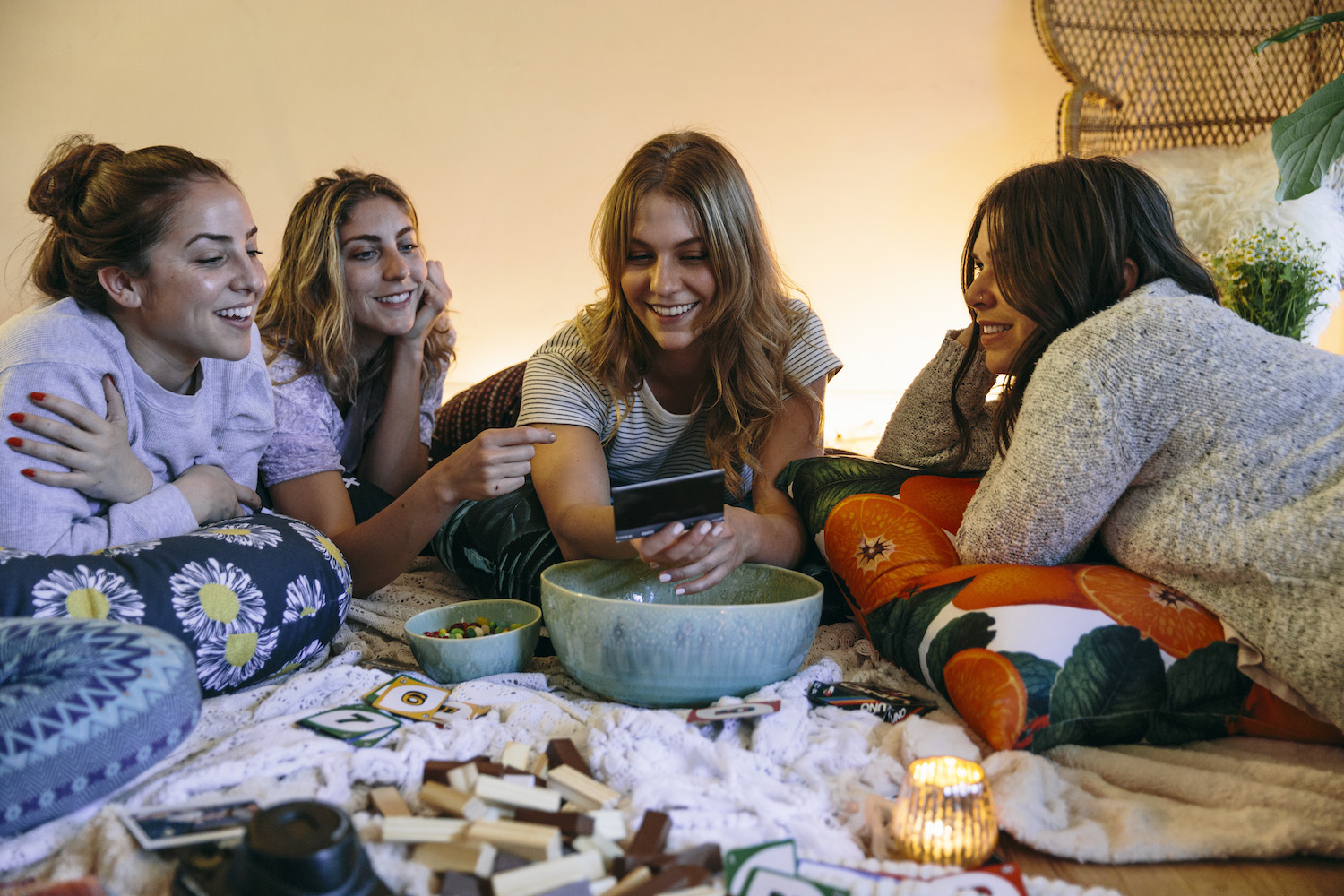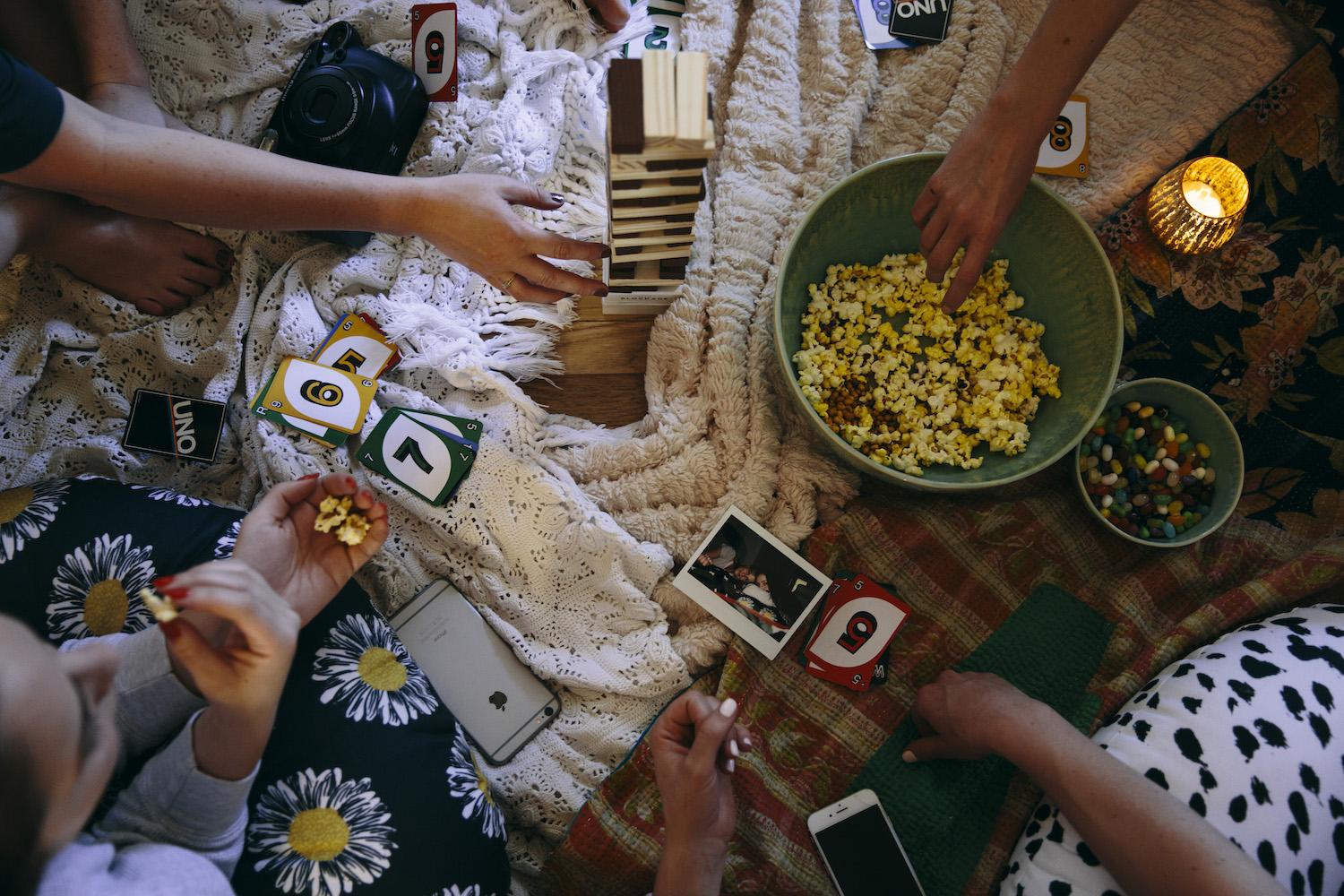 This is where the Sour Patch Kids come in. Movie nights are an undisputed necessity of the human existence. Now, instead of cramming five people onto your love seat, enhance (and expand) your cinematic experience by stuffing your space with floor pillows. They also make a really great makeshift door-raft for you to measure and argue the fact that JACK DAWSON COULD HAVE FIT ON THAT DOOR, ROSE.
5. Live that lounge life in the great outdoors.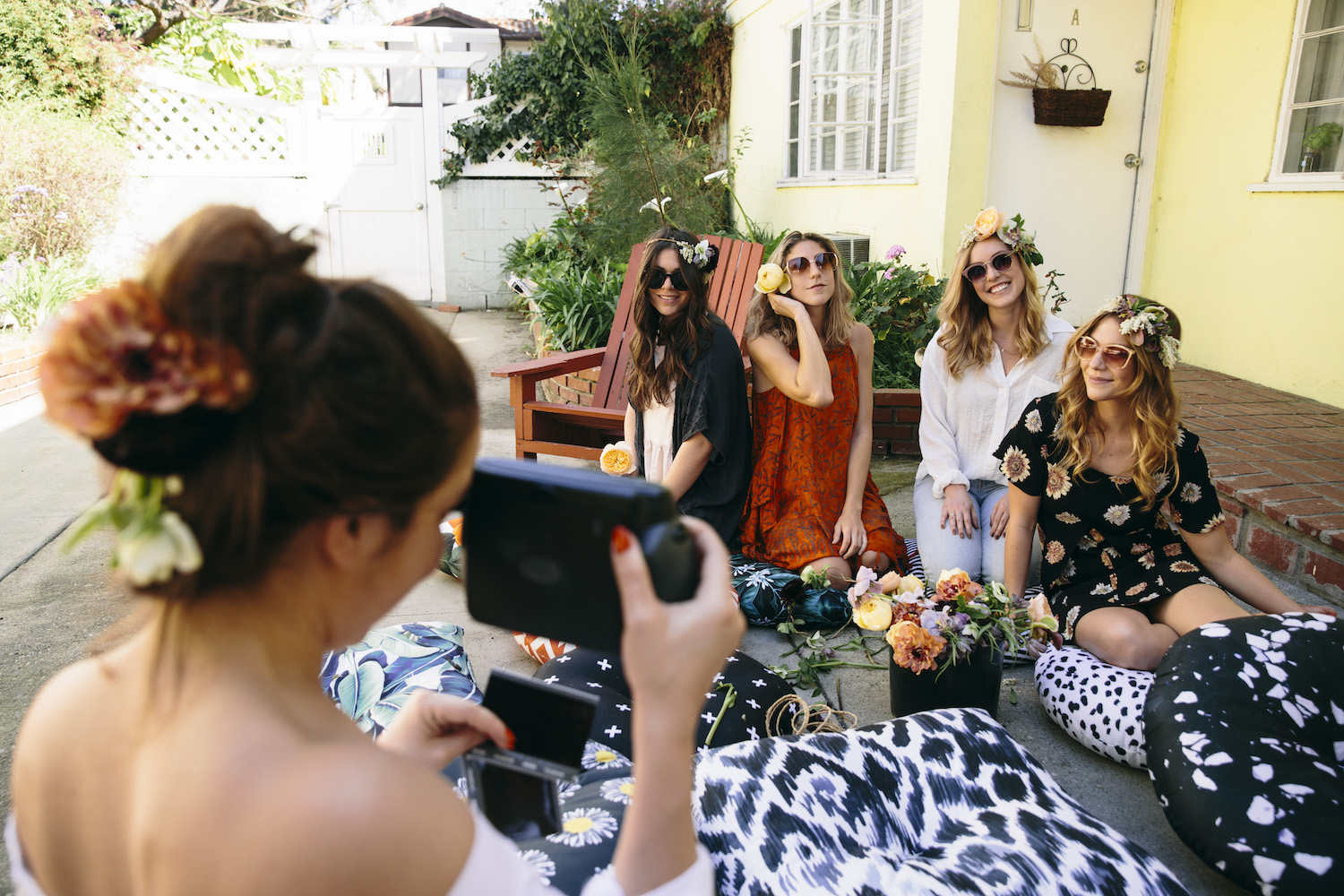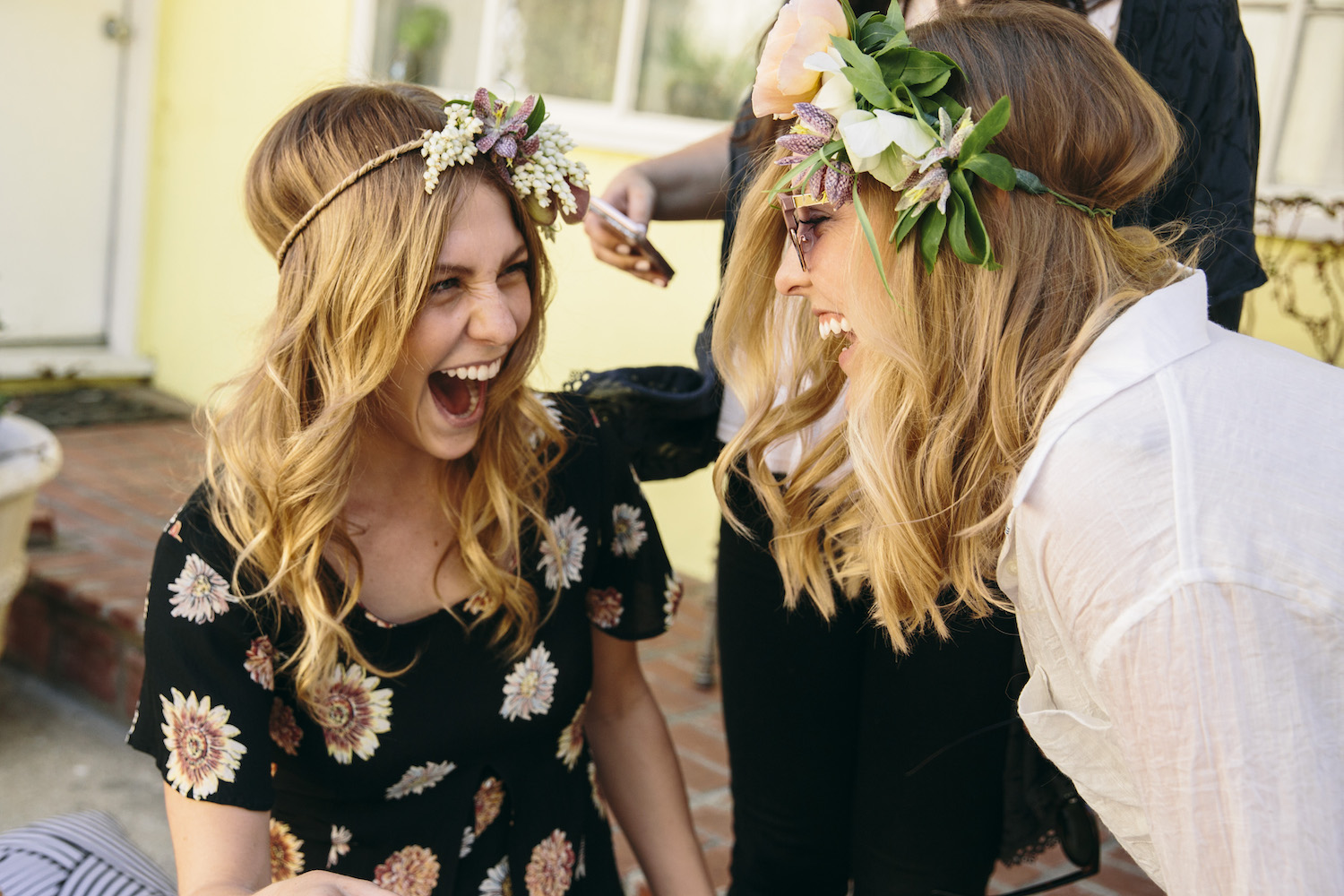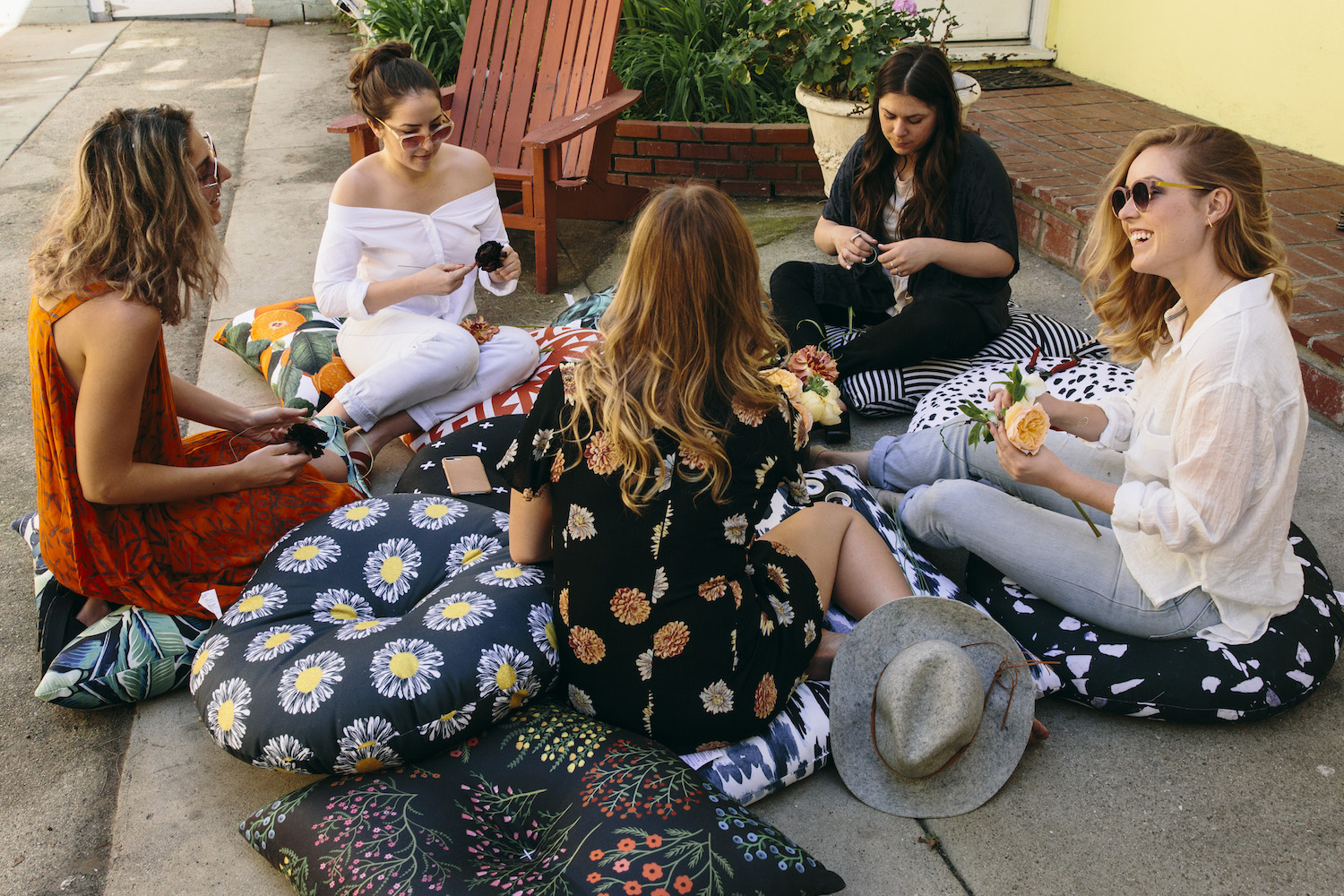 Can we all just agree that lawn furniture is awful? Uncomfortable plastic or sun soaked (aka WHITE HOT) metal loungers are summer's biggest bummer. Change the way you chill outside with a selection of floor pillows that will always be as versatile as they are comfortable.
Photos by Kate Rentz.
Black Terrazzo Floor Pillow
79
by Patterns and Textures
$79
Tropical Garden Floor Pillow
1177
by Burcu Korkyazmurek
$79
Daisy Pattern Floor Pillow
77
The Forbidden Orange Floor Pillow
782
White Plus On Black Floor Pillow
922
New Weave in Black Floor Pillow
141