Designer and art director Jessica Comingore runs her own studio and is the creator of the Elysian Edit, a website dedicated to "the art of refined living". We looked to her expertise and incredibly tasteful design approach to help answer some common questions for anyone living in and decorating their own space. Whether you're moving in to your own place for the first time or just desperately need a style shake-up, these solutions will soothe the unknown.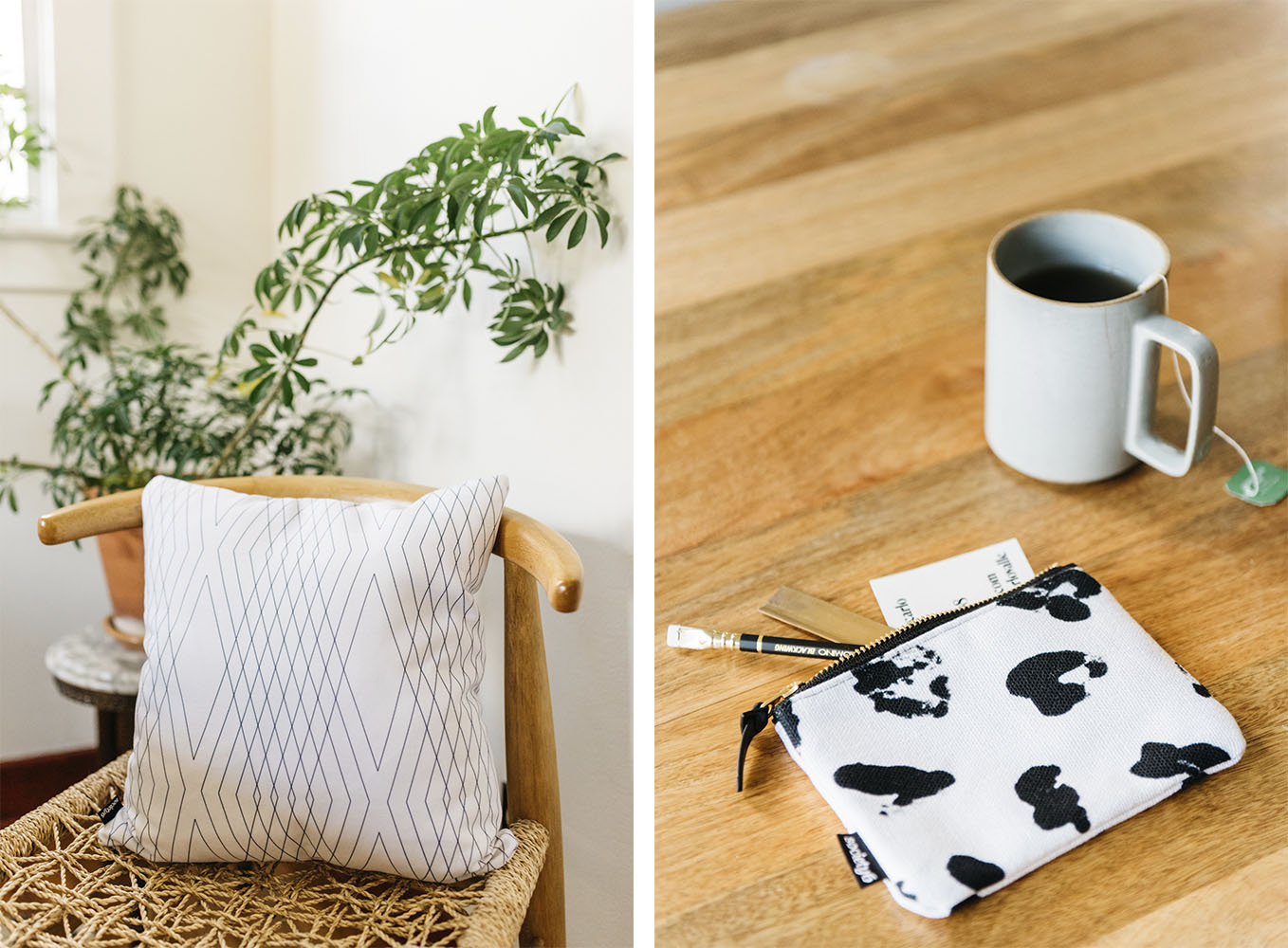 1. How do I make my home office more inviting?
If you work from home, creating a boundary between "home life" and "work life" is essential. Even if you don't have a home office, I recommend designating a workspace that feels comfortable and inspiring. Over the years, I've learned that a little natural light can go a long way during the workday. If you can, set up your desk near a window. If that's not an option, set up a light fixture or two with soft, non-fluorescent bulbs.
Get it together. Everyone organizes their space differently, but I've found that order really helps keep me on task. A small filing cabinet under your desk, or a few stacking boxes or crates can quickly and easily eliminate motivation-killing clutter.
Use a mood board. Having a designated wall space (or bulletin board) for inspiring images and quotes is an easy way to keep track of things you love, and uplift you on those days you're feeling less-than-motivated.
Look alive. Science says houseplants can help relieve stress, clean the air, and improve your state of mind. If you have the space for multiple pots of greenery, the more the merrier, but if not, a single desktop fern can quickly brighten up your workspace, and your mood.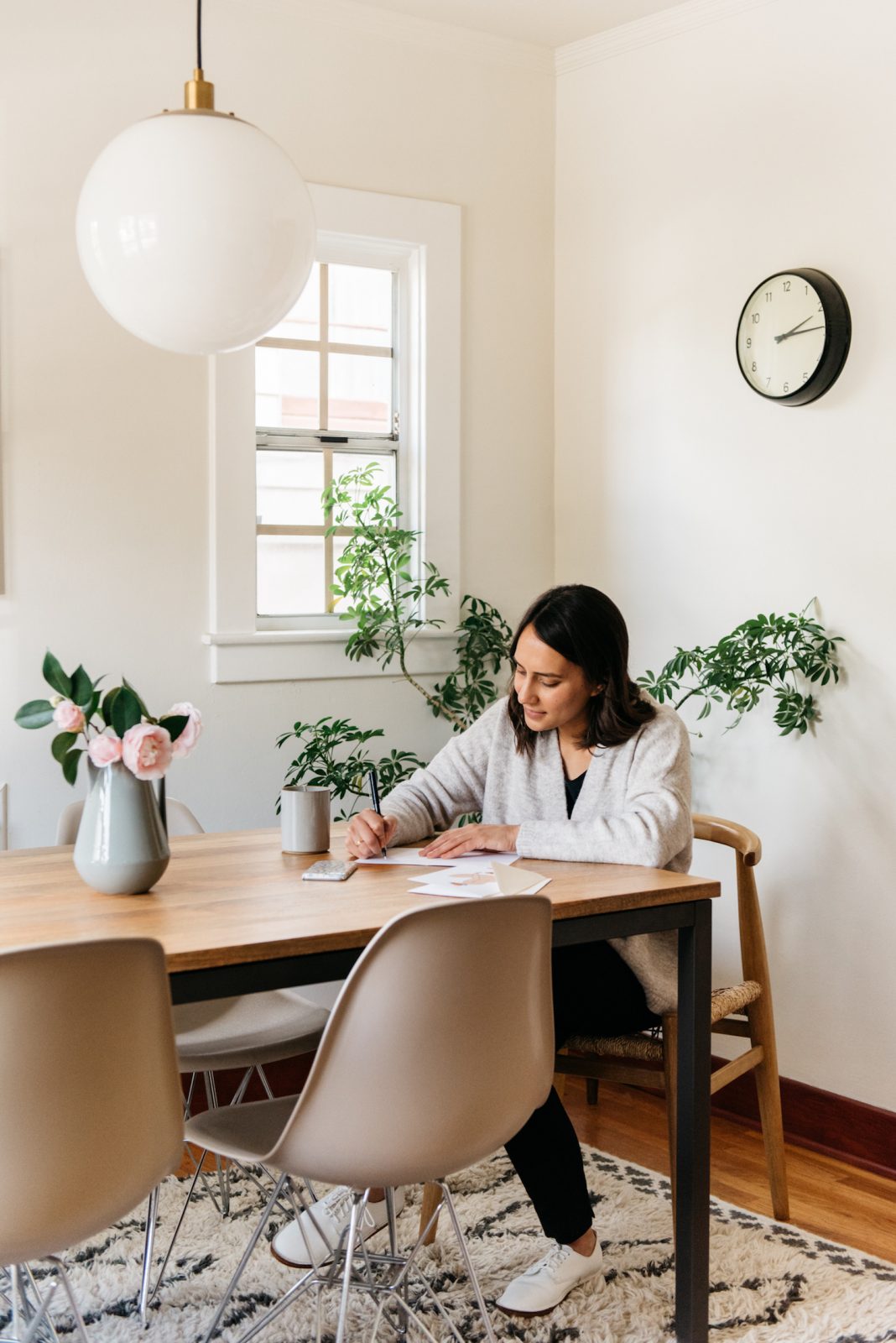 2. How do I choose artwork that works in my space?
Art, perhaps more than anything else in your home, is a reflection of you. I like to display things that have meaning, whether they be personal photos or treasures I've found while traveling. That said, there are some tricks to creating a strong collection. If you're working with a large, open space, don't be afraid to mix it up. Selecting artwork of various scales and styles can go a long way to filling a big room. If you're just starting your art collection, variety is key. I have a small but eclectic mix of paintings, prints, photos, and drawings throughout my home, and I love the way the different mediums play off each other.
For large open walls, I like to highlight one focal point, something soothing and subtle, like a black and white floral photo or an abstract watercolor painting. If you're drawn to smaller pieces, experiment with vignettes in a single material or color palette. (Tip: An odd number of pieces is easier to cluster than an even number.) Most importantly, though, go with what you love. Surrounding yourself with artwork that speaks to you is one of the easiest ways to make your new house feel like a home.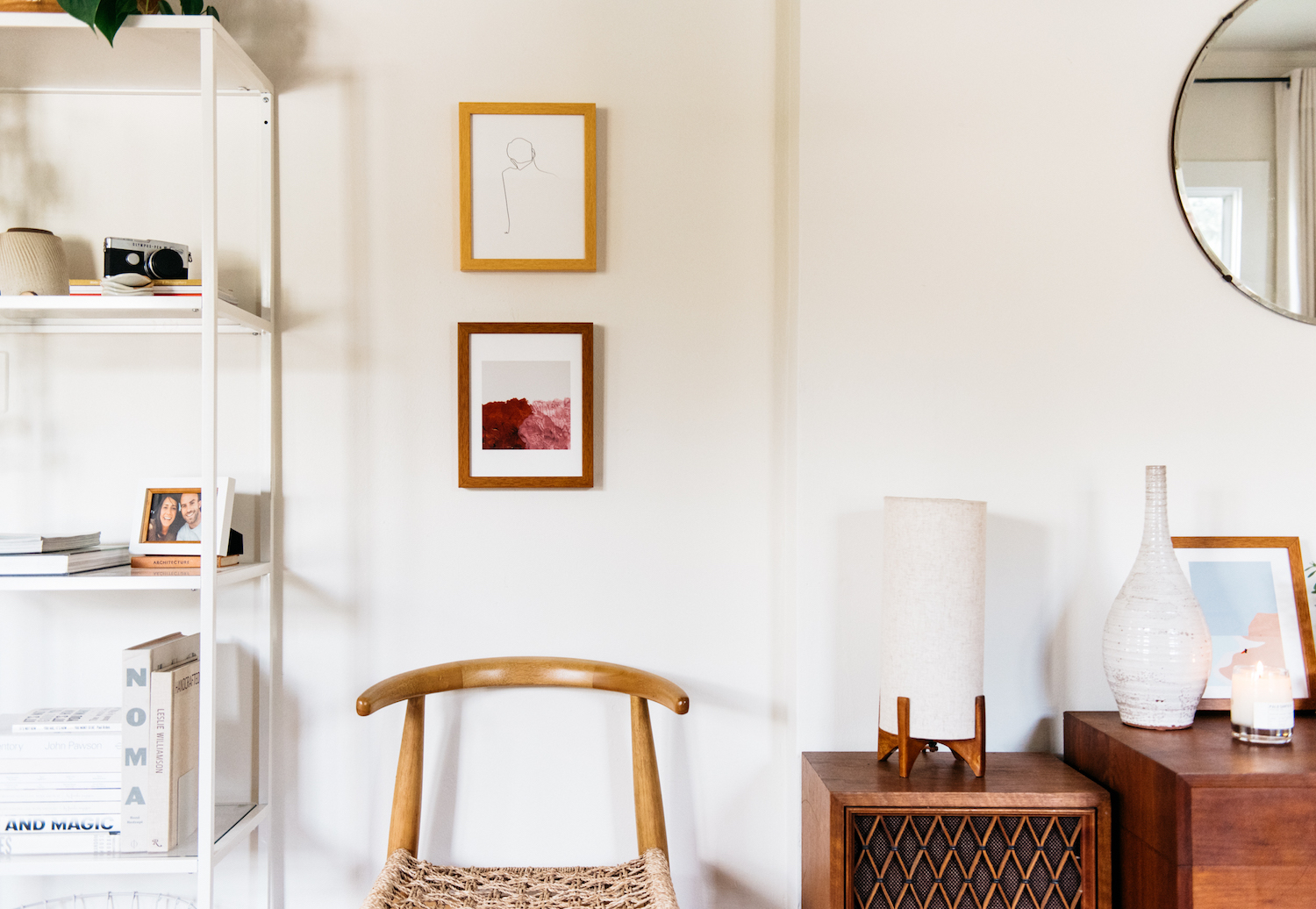 3. How do I style my bed to make it cozy and beautiful?
Your bed isn't just a space to sleep, it's the most intimate, sacred place in your home. When styled right, your bed will serve as a calming haven to retreat to after a long day, as well as a healthy, invigorating zone to start to your day. To achieve the ultimate sleep space, I recommend starting with a neutral bedspread or duvet that can act as a blank slate for colorful pillows and blankets. Don't be afraid to mix and match pillow prints and materials, a variation can add fun texture and depth to your space. Similarly, a blanket or coverlet can go a long way to making a bed feel inviting. If you're trying to achieve a cozier look, I recommend a chunky knit or buffalo check. For something lighter, opt for a light colored blanket or woven coverlet. Decorative wall sconces in industrial materials like bronze or brass are another favorite of mine, and extremely useful if you like to read before bed.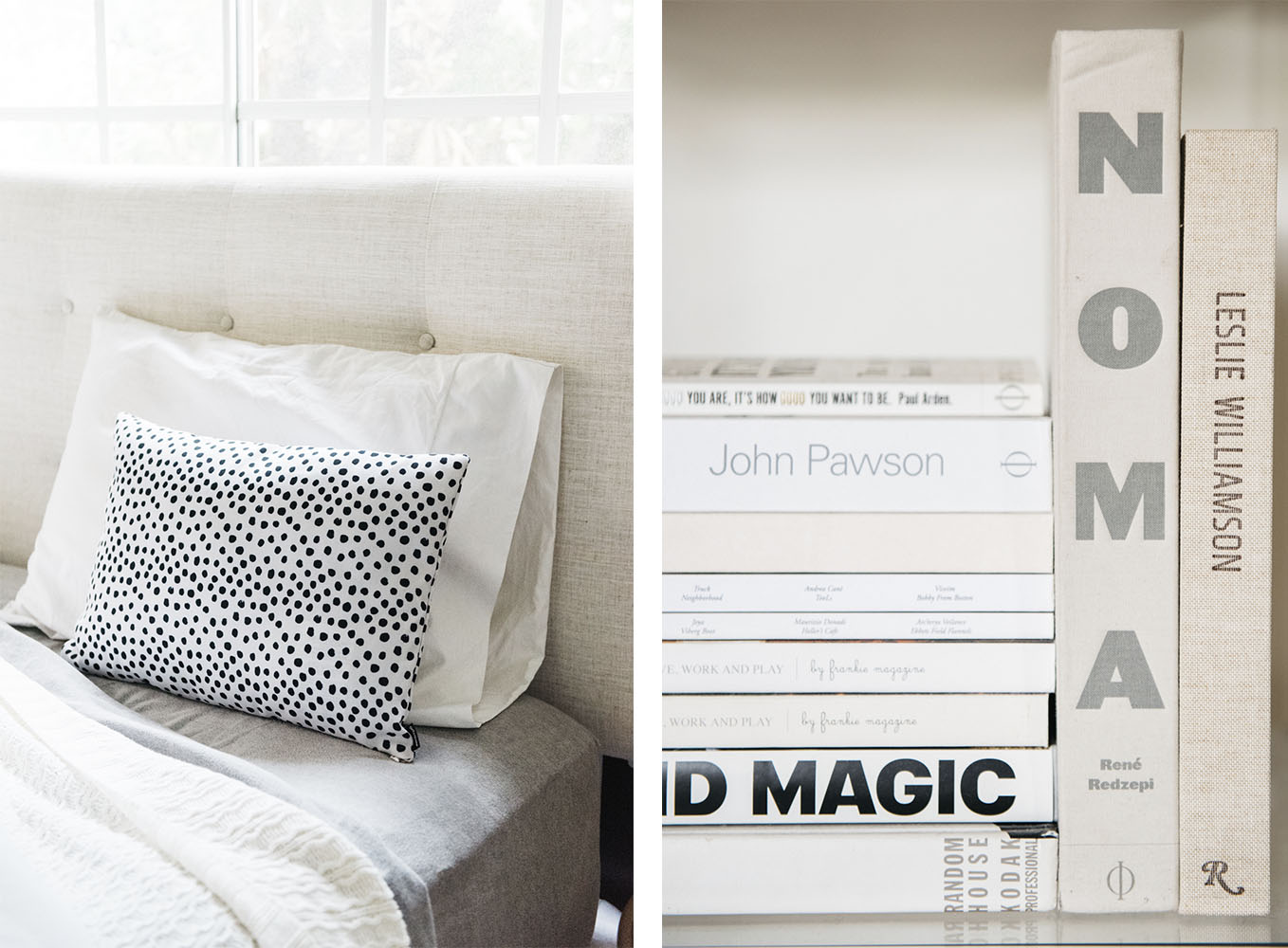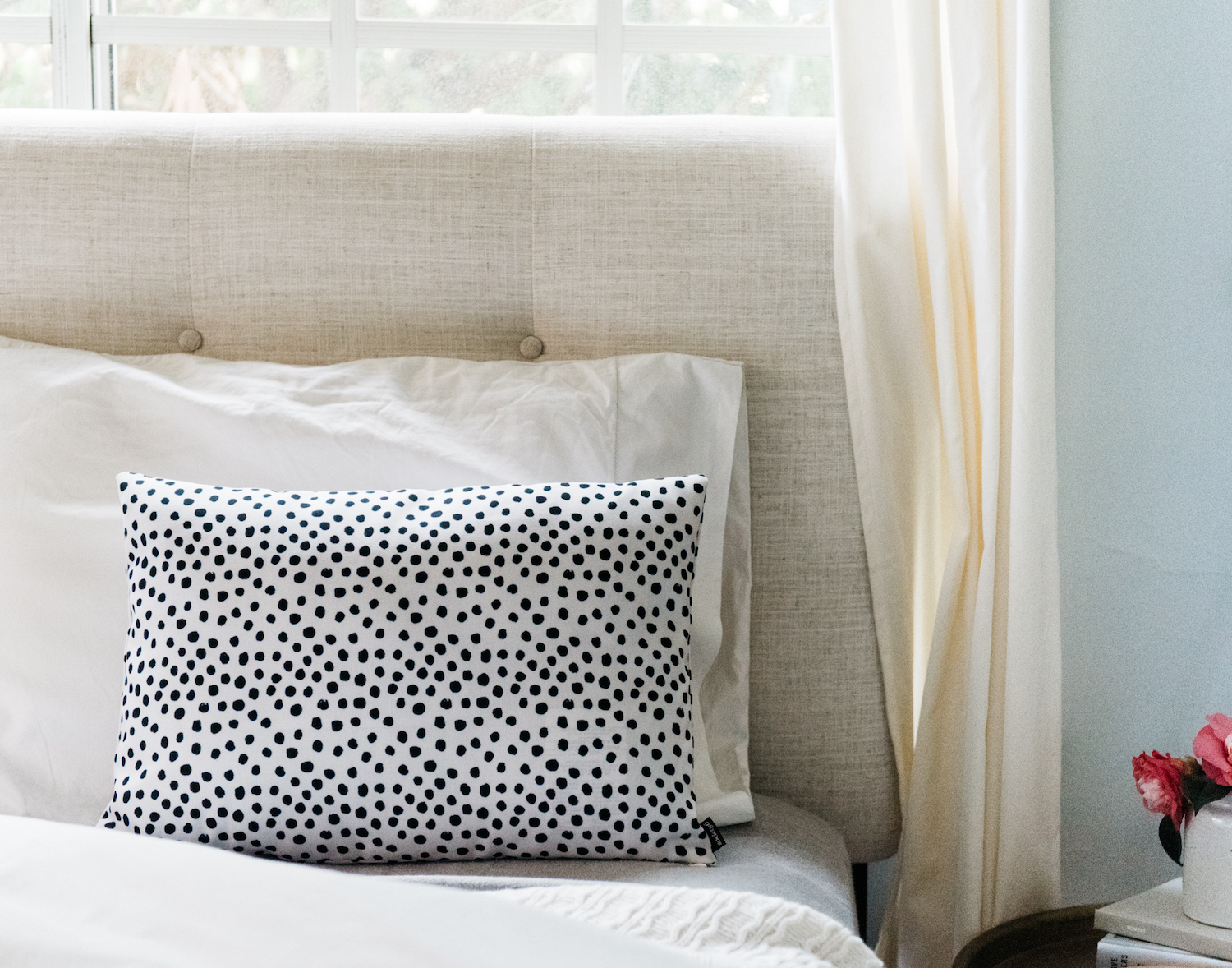 5. How do I best maximize the small space that I have?
The great thing about a small space is that it forces you to think long and hard about everything you bring into your home. Over the years, I've come to think of my limited storage space as a fun challenge, and a reason to edit my belongings down to only the things that I really love. To the make the most of the space I do have, I've learned to seek out multi-functional pieces, like decorative baskets to hold magazines, dressers that double as credenzas, or a storage bench that can work as additional seating when you're entertaining guests. If you're stretched for closet space, vertical shoe racks, floating shelves, a rolling rack for clothing, and storage bins that can easily fit underneath a bed also go a long way to making the most out of limited means.