Few decorative items really showcase your aesthetic while simultaneously saving space and serving a practical purpose like counter stools.
And it's perhaps because they're the MVPs of furnishings that there are so many options for you to choose from. While the search can certainly be overwhelming, whether you're opting for backless or armed, swivel or cushioned, upholstered or woven, we have the guide to make the process a whole lot easier.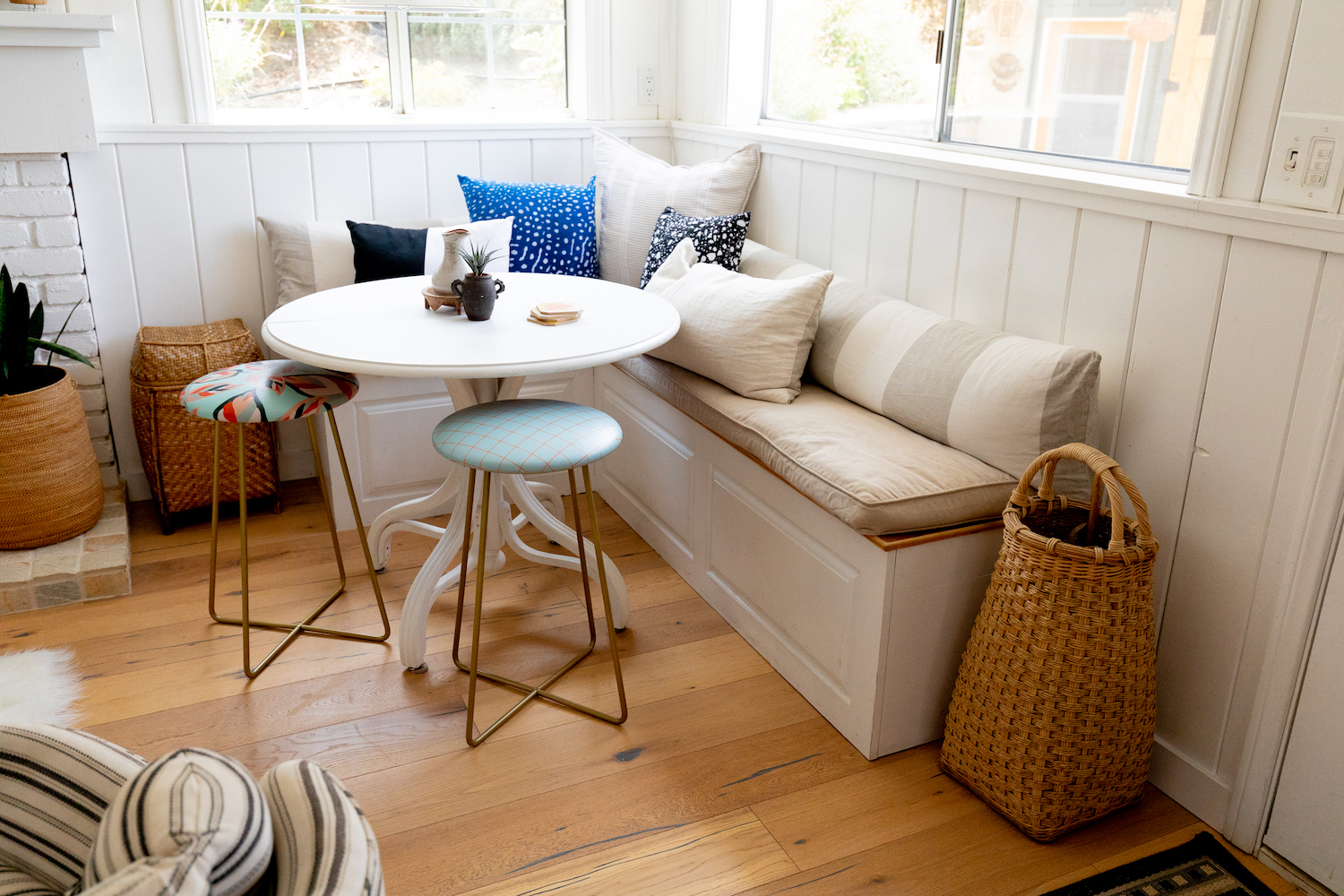 1. Consider Your Style
The first step in finding any furniture is honing in on your space and taste. Do you want your stools to be stowable, and generally innocuous? Or is making a statement more your style? Your answers will indicate what shape best works for you. Backless stools will force your guests to work on their posture, yes, but can also be easily tucked under a bench. They might also direct guests to a more convenient eating area. Stilted chairs will be more comfortable for a longer length of time, but they will forever serve as a very visible accessory to your kitchen.
2. Height is Everything
It goes without saying that ensuring your stools are the right height is of the utmost importance, both for the feng shui of your space and ease of guests. Every stool should ideally sit approximately two feet below a counter, allowing the sitter room to breathe. To be specific:  21-24 inches should give each person enough leg room, no matter their individual size.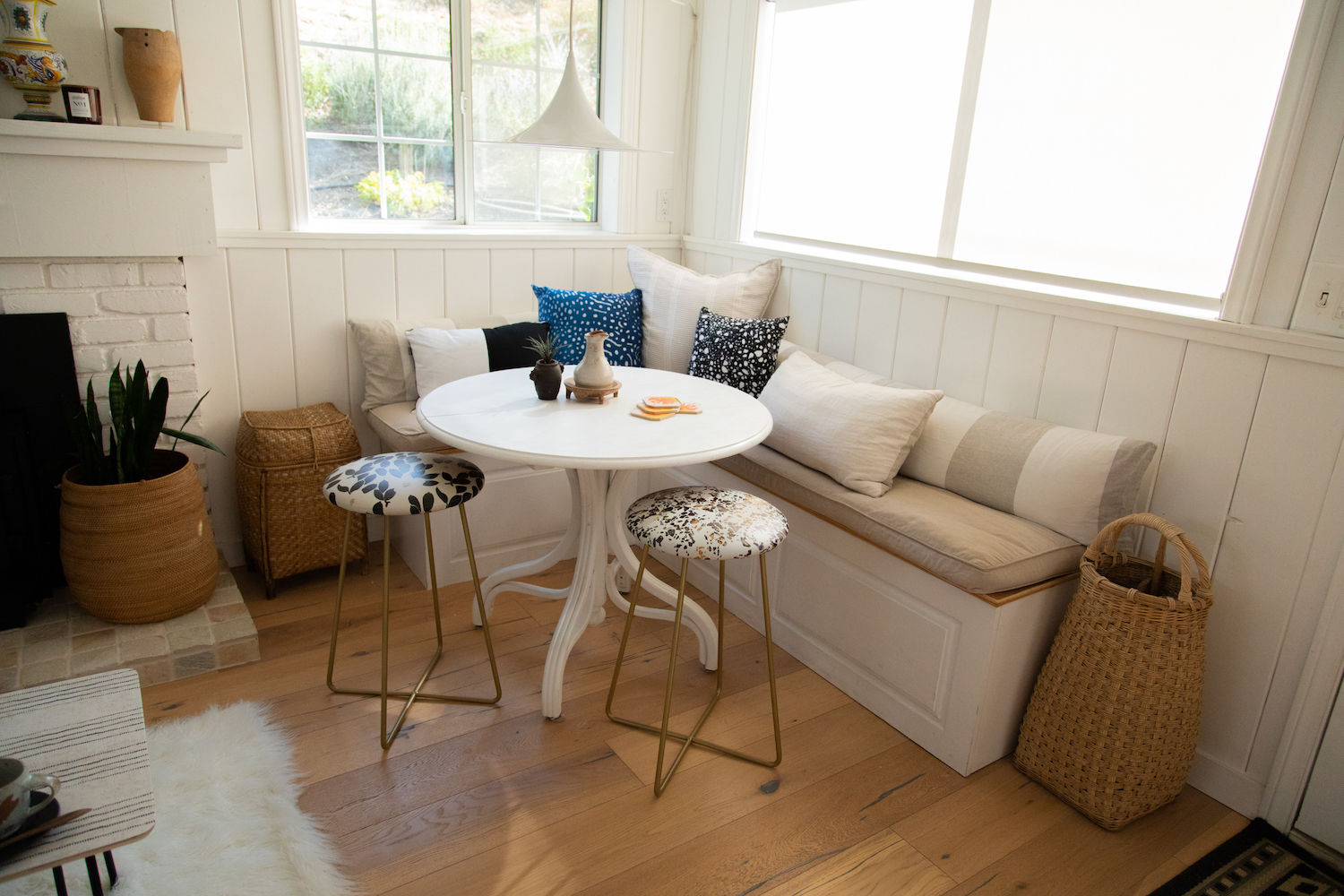 3. Welcome to the Material World
From wicker to wood, there are numerous materials that work for stools. Plastic can be a great fit for any minimalist — they're light, affordable, and, if you select a transparent option, work well with any color palette. If you're hoping for something a little more sophisticated wood or metal may be the go, but prepare for them to make a bigger dent in your budget. For those partial to more of a farmhouse or French country aesthetic, it might be wicker or upholstered seats that capture your attention. The latter, in particular, gives you room to experiment (you can always switch up the fabric after several years if you're in the mood for a change) and generally cushioned for comfort.
4. Find the Upholstery to Fit
So, you've decided to go with upholstery, which means deciding the color or pattern that will pop without overpowering the room. It's tough but rewarding once you land on something that suits. If you're more traditional, florals are fun and easily brighten a room, or you might prefer something simpler, like this monochromatic polka dot print. Retro never goes out of style, so if the recent revival of 70s chic appeals, this sunray-themed stool might be for you. Riskier options, such as reproduced photographs or paintings, are guaranteed to raise eyebrows and inspire copycats. Finally, don't shy away from designs that pack a punch — upholstered stools are generally backless and can be easily tucked until you're ready for them to spark conversation once again.
Zooey Magnolia Counter Stool
Gold Speckled Terrazzo Counter Stool
by Elisabeth Fredriksson
$179.00
I dont know Counter Stool
SQUIGGLE BEAN Counter Stool
Light Blue Counter Stool
by No Accounting For Taste
$179.00
Petaluma Counter Stool
by sunshinecanteen
$179.00
Navy Blue Abstract Counter Stool
Ink and coffee Counter Stool