As the heat wave trudges on and most of us enter the dog days of summer, we're noticing the trends responding to the endless heat.
Not surprisingly, beach products have been steadily gaining traction as well as a heavy push for back to school essentials. As we consider the slightly younger audience flocking to the site, it's a great time to evaluate your social strategy as it's the primary way to reach "the kids." Scroll down below for an article by fellow Society6 artist Amber Vittoria on how she makes the most of promotion on Instagram.
Trends With Benefits
In our recent artist survey, we heard you wanted to see more trend reports. So with that feedback in mind we're bringing back Trends with Benefits as a monthly series! Each month we highlight creative themes that our merchandising and curation teams have been keeping an eye on. We don't like telling any artist what to create, but if you love a prompt or are in need of some inspiration, these are themes that we recommend considering for the next month.
Trending Themes: 
Summer' Lovin

Peachy

Upcoming Zodiac

Color Combo: Pink Red Purple

Positive Type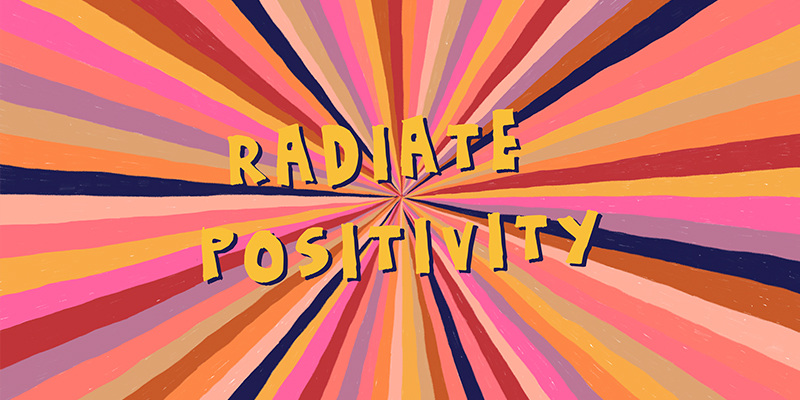 Products to Promote + Trending Tags
We're constantly monitoring product sales, from trending art prints to your cat's favorite floor pillow. It is our job to know these things, right? Well, we want you to know a few of the key products and trending tags we'll be focusing on this month. You already have a sense of what your fans like, so this list gives you an eagle's eye view of the Society6 marketplace at large. It's intentionally broad so you can focus on products that are a best fit for your artwork or brand.
Products to Promote:
Wall Art: Art Prints, Mini Art Prints, Posters, Wall Hangings
Home Decor: Wallpaper, Coffee Tables, Throw Pillows, Comforters
For the Beach: Can Coolers, Beach Towels, Yoga Mats
For Back to School: Pouches, Backpacks, Laptop Sleeves, Notebooks, Stickers
Trending Tags:
Dorm, Mid Century, Cool, Boho, Beach, Typography, Gaming, Digital, Line
Society6 Picks:
Trending Collections: Back To School
We're lucky to have such talented curators on our team–people who spend every day finding designs and products that customers love. To help inspire creative mojo, here are some themed collections that we'll be sharing throughout the Back to School season.
Society6 Artist Showcase
The Society6 Artist Showcase is a curated gallery of the new and trending artists that caught our eye. It offers you the chance to stay on top of the rising stars from the Society6 artist community and bring home statement-making pieces to show off in your home.

This Just In
Artist Studio Update: New Markup Tool

In case you missed it, it is now easier than ever to set your prices on art prints, framed prints and canvas prints. We recently launched a new feature on July 1st in your Artist Studio that allows you to quickly update your markup on all art prints, framed prints, and canvas prints at once, or choose to set unique markups on individual designs. Whichever approach you prefer, this new tool makes it simpler to control what you earn!
Stay in the know!
Join the Society6 Artist Hub on Facebook for all things artist related and bookmark the Promo Schedule for details on upcoming promotions.